Here are the inspiring winning photos of the Drone Photo Awards 2023. This year photo of the year won by Or Adar for his photograph "Must Resist" (An aerial view of protesters holding banners during a demonstration against Israeli Prime Minister.)
There are total nine categories Urban, Wildlife, Sport, People, Nature, Abstract, Wedding, Series and Video. For each category there are winner, runner up, highly commended, and commended photographers are selected.
Drone Awards is the most important worldwide competition about aerial photography and video. It's a project of Siena Awards, dedicated to a different photographic genre deliberately separated from being compared to traditional photography.
Scroll down and inspire yourself. You can check their website for more information.
You can find more info about Drone Photo Awards:
#1 Photo Of The Year: Must resist by Or Adar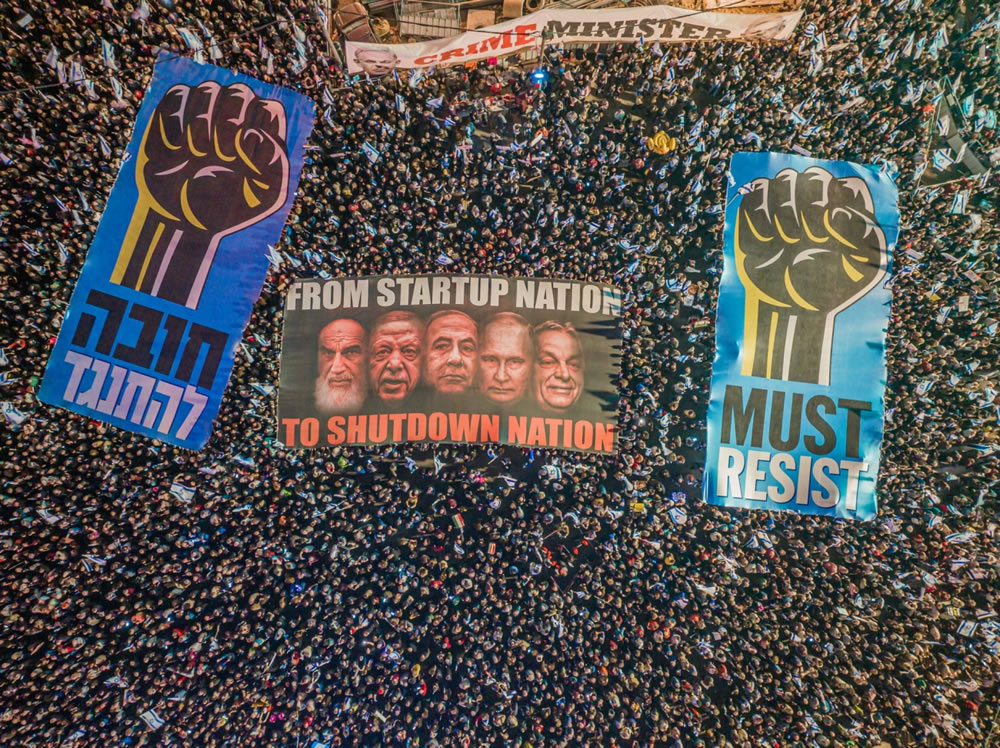 An aerial view of protesters holding banners during a demonstration against Israeli Prime Minister Benjamin Netanyahu's judicial overhaul plans, in Tel Aviv Tens of thousands of protesters took to the streets of Israeli cities for the ninth straight week, on Saturday March 4th, to fight a government plan to overhaul the country's court system.
#2 Urban – Winner: Playground by Sebastian Piórek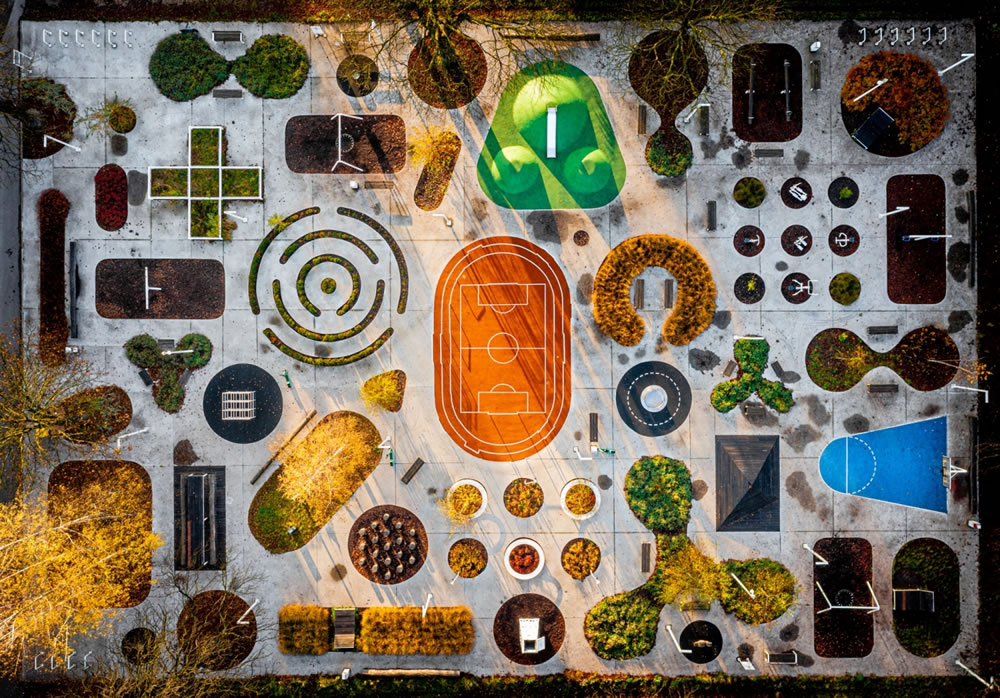 A playground full of joy hidden somewhere deep in the south of Poland shows its beauty in the first flash of sun from above. This region is known for its mines and strongly urban character of architecture, so such a colorful playground is a kind of pearl from the ground and also from the air.
#3 Urban – Runner Up: Sunken church tower by Paweł Jagiełło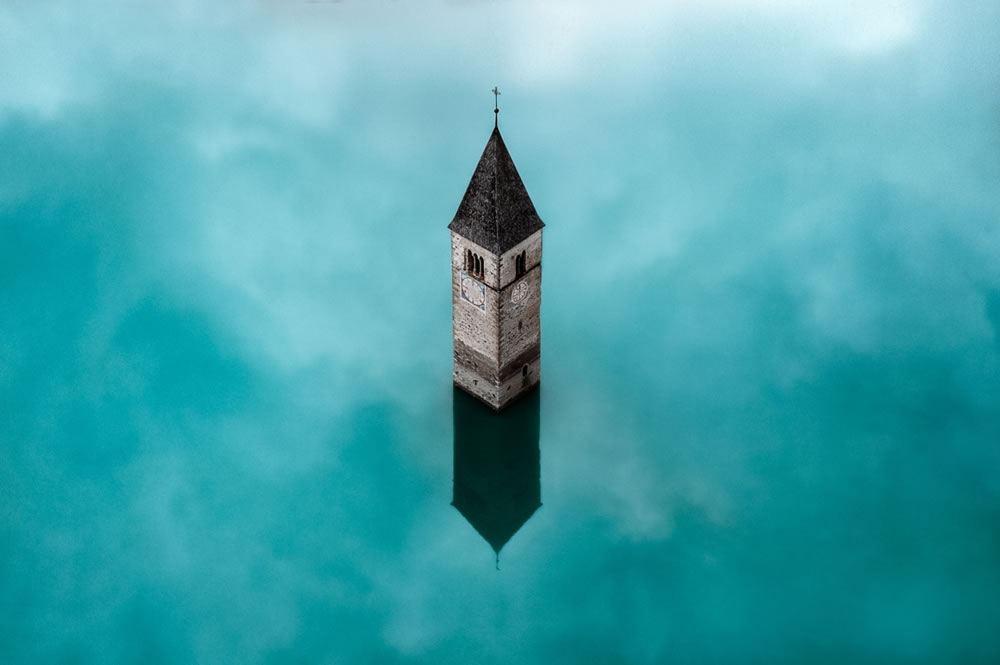 #4 Urban – Highly Commended: Carpet Farm by Muzaffer Murat İlhan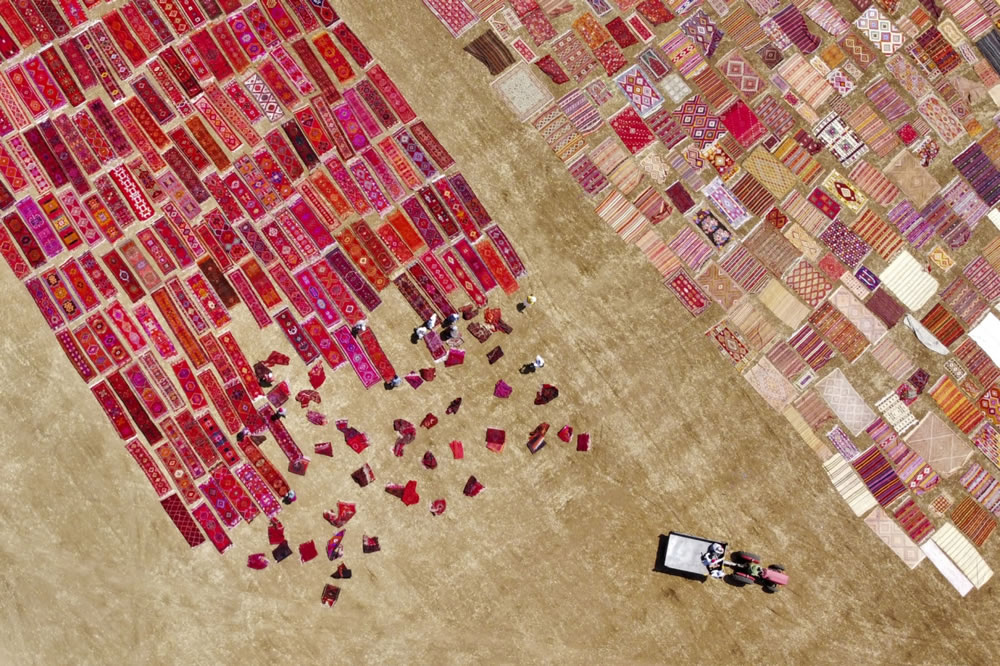 #5 Urban- Commended: A monument to eternal love, the Taj Mahal by Michele Falzone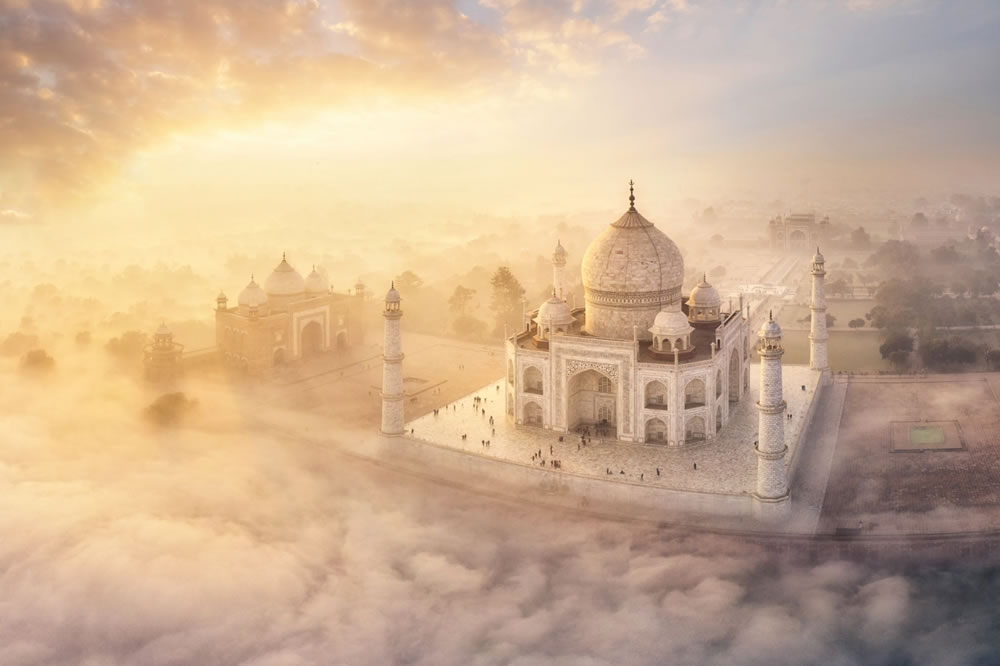 #6 Wildlife – Winner: Sleeping Giant by Dhanu Paran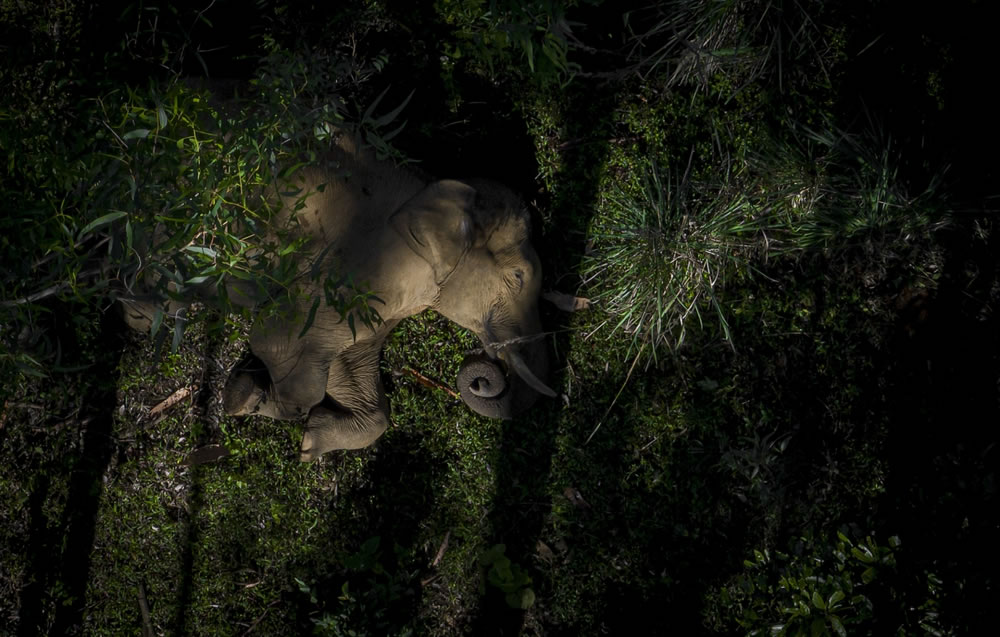 The elephant rests on its side, its massive body occupying a significant portion of the frame. Its wrinkled grey skin appears to harmonize effortlessly with the surrounding foliage, giving the impression that it is an inherent component of the landscape.
#7 Wildlife – Runner Up: Sorry Sight by Lalith Ekanayake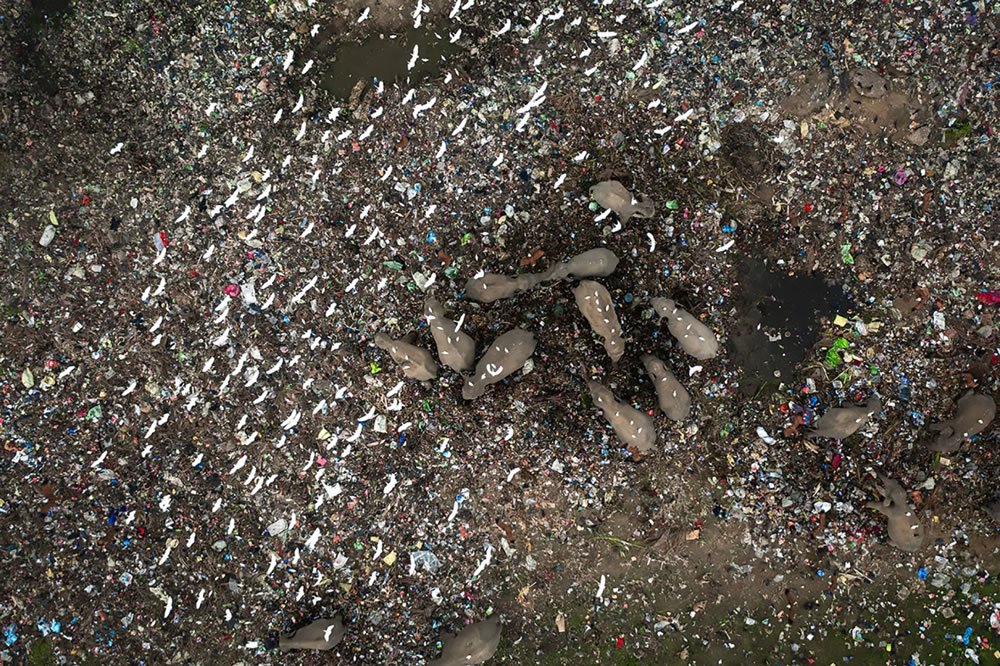 #8 Wildlife – Highly Commended: Gathering in Gold Harbour by Renato Granieri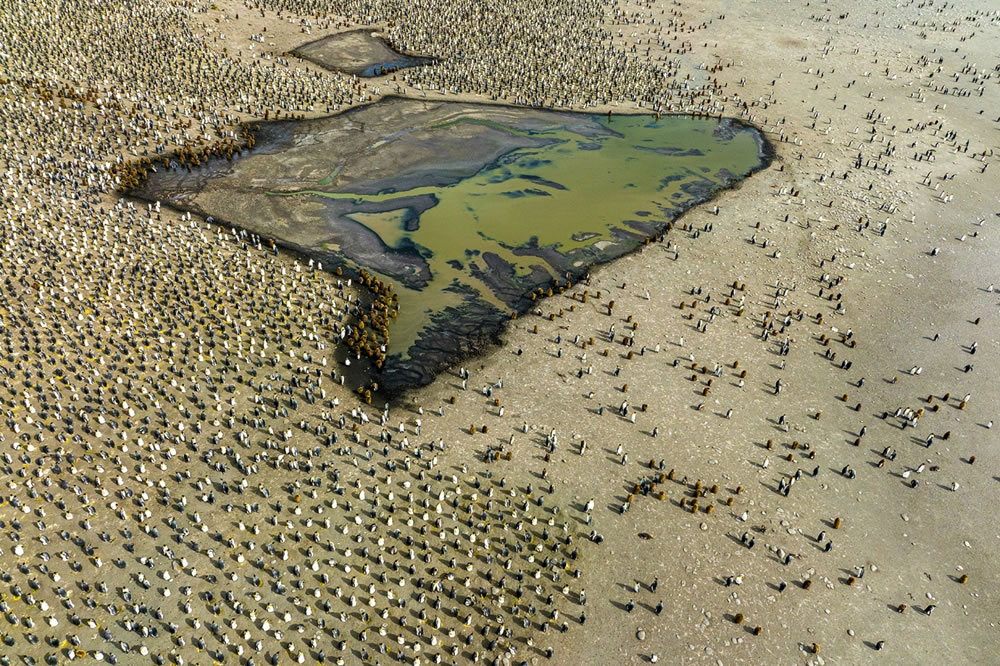 #9 Wildlife – Highly Commended: Paving the Way by Joanna Steidle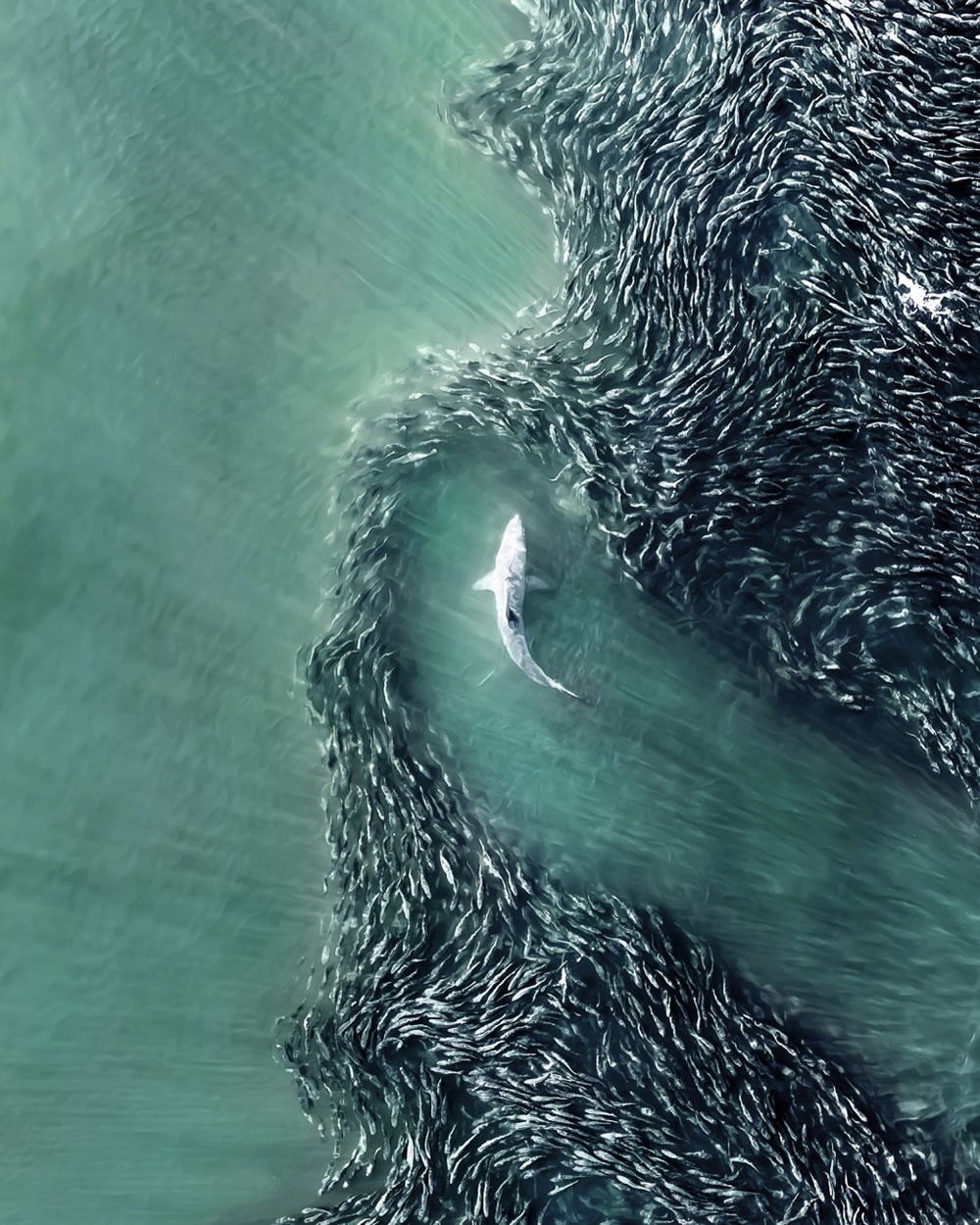 #10 Wildlife – Commended: Fresh Tracks by Austin Johnson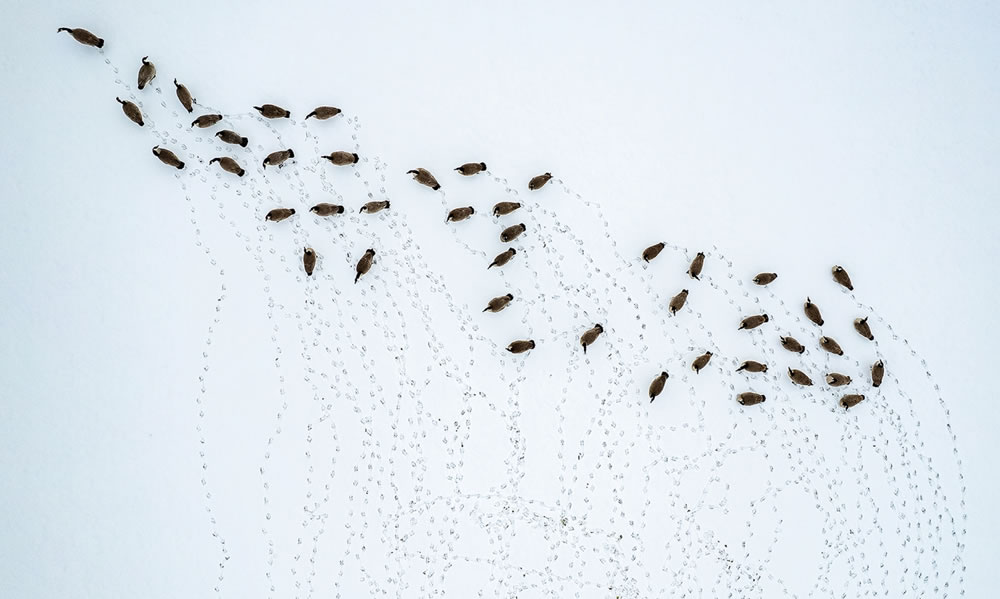 #11 Sport – Winner: Highline by David Machet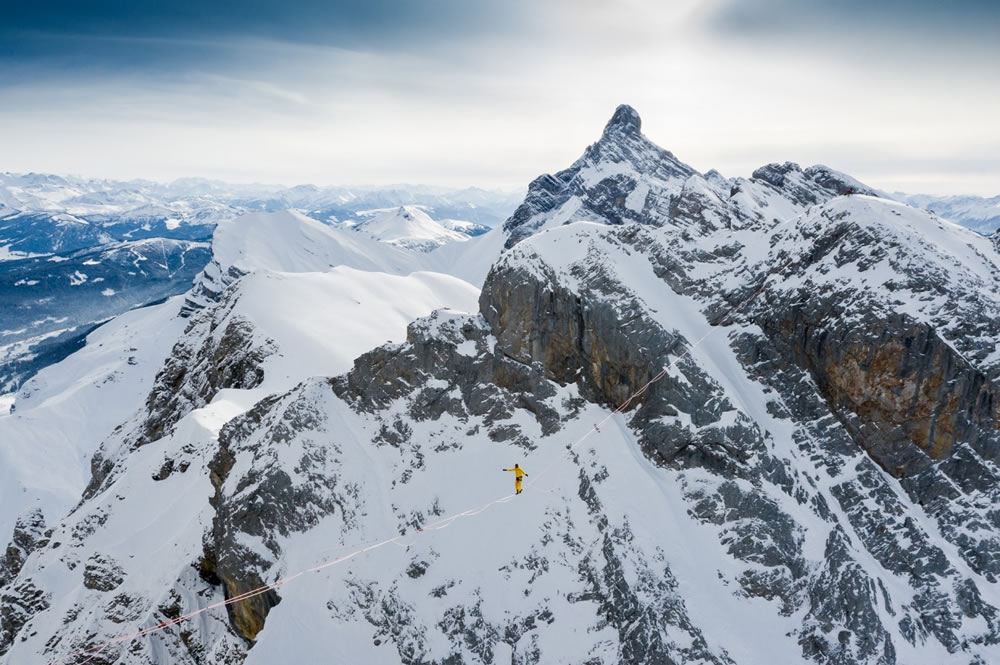 In January 2021, amidst intense cold, the renowned tightrope walker Nathan Paulin successfully crossed a 200m long and 2.5cm wide "highline" at "Pointe d'Areu" in the Aravis range, at an altitude of 2460 meters. This incredible achievement required the dedicated efforts of a team of six individuals over the course of three days to execute this world premiere.
#12 Sport – Runner Up: Streaming by Joanna Steidle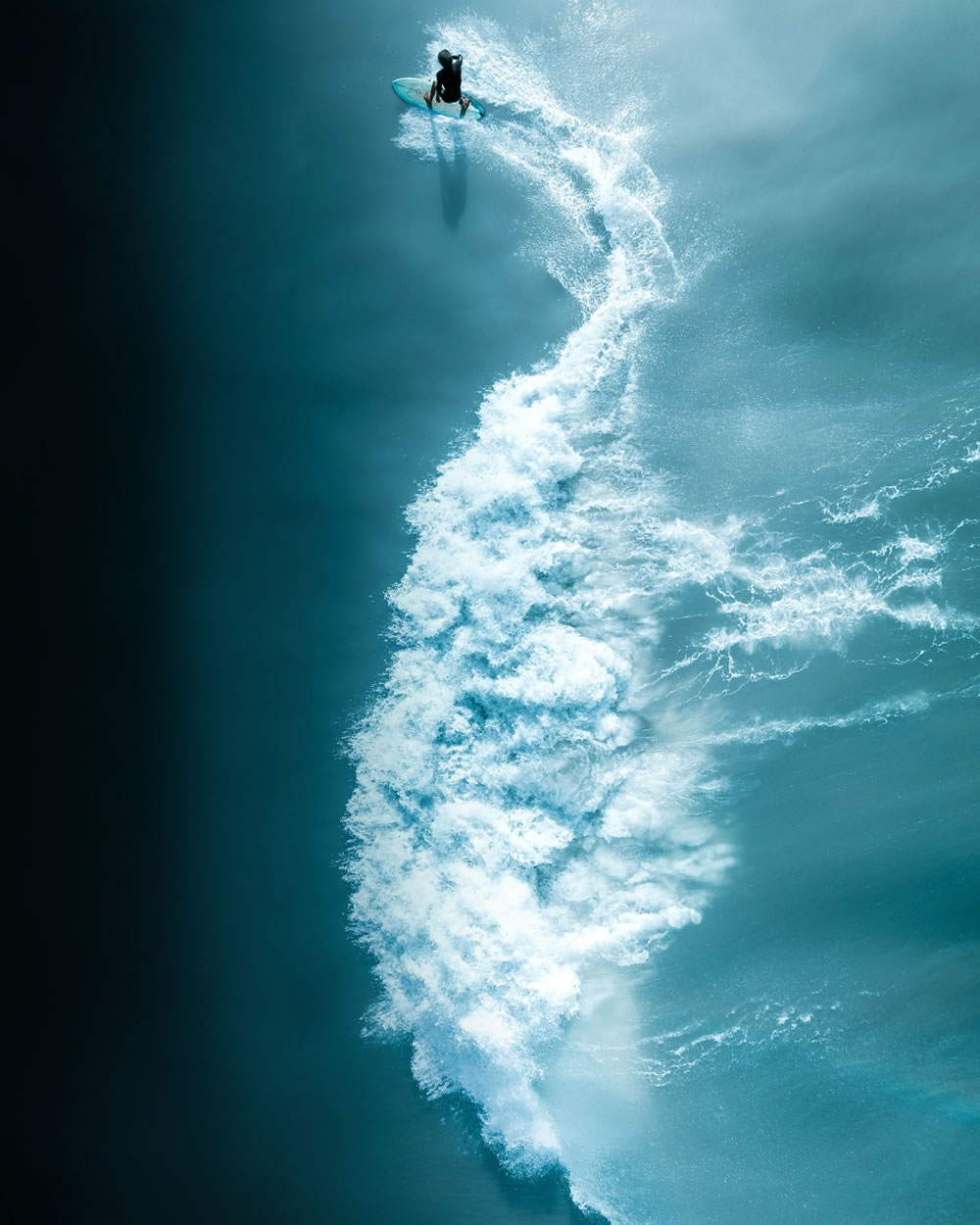 #13 Sport – Highly Commended: Rhythm of Life by Xiaoke Wang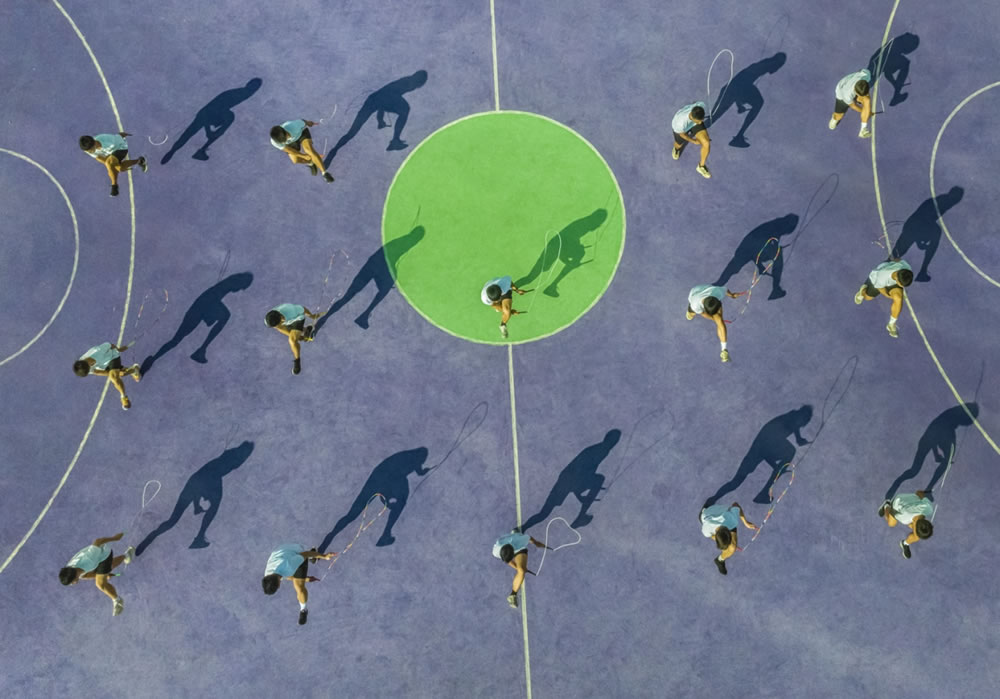 #14 Sport – Commended: Dinghy Donuts by Debbie Stevens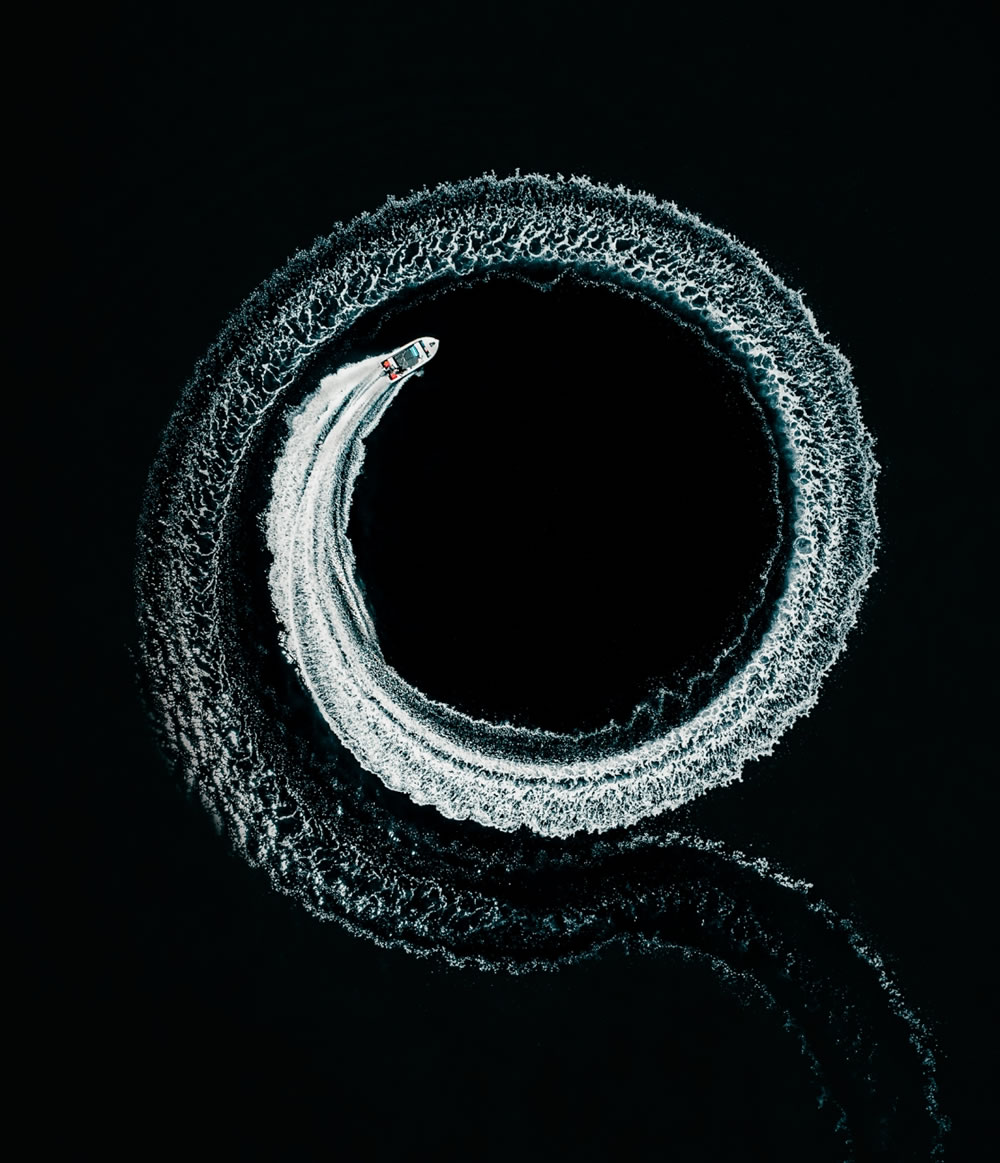 #15 Sport – Commended: Dunker by Rafal Saganowski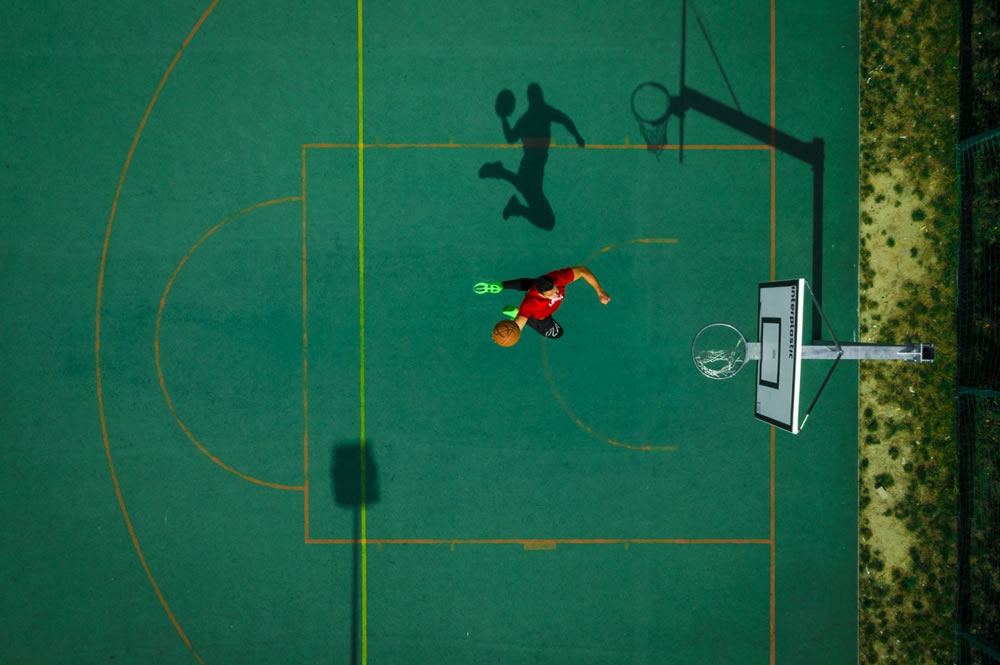 #16 People – Winner: Beach Bliss by Simon Heather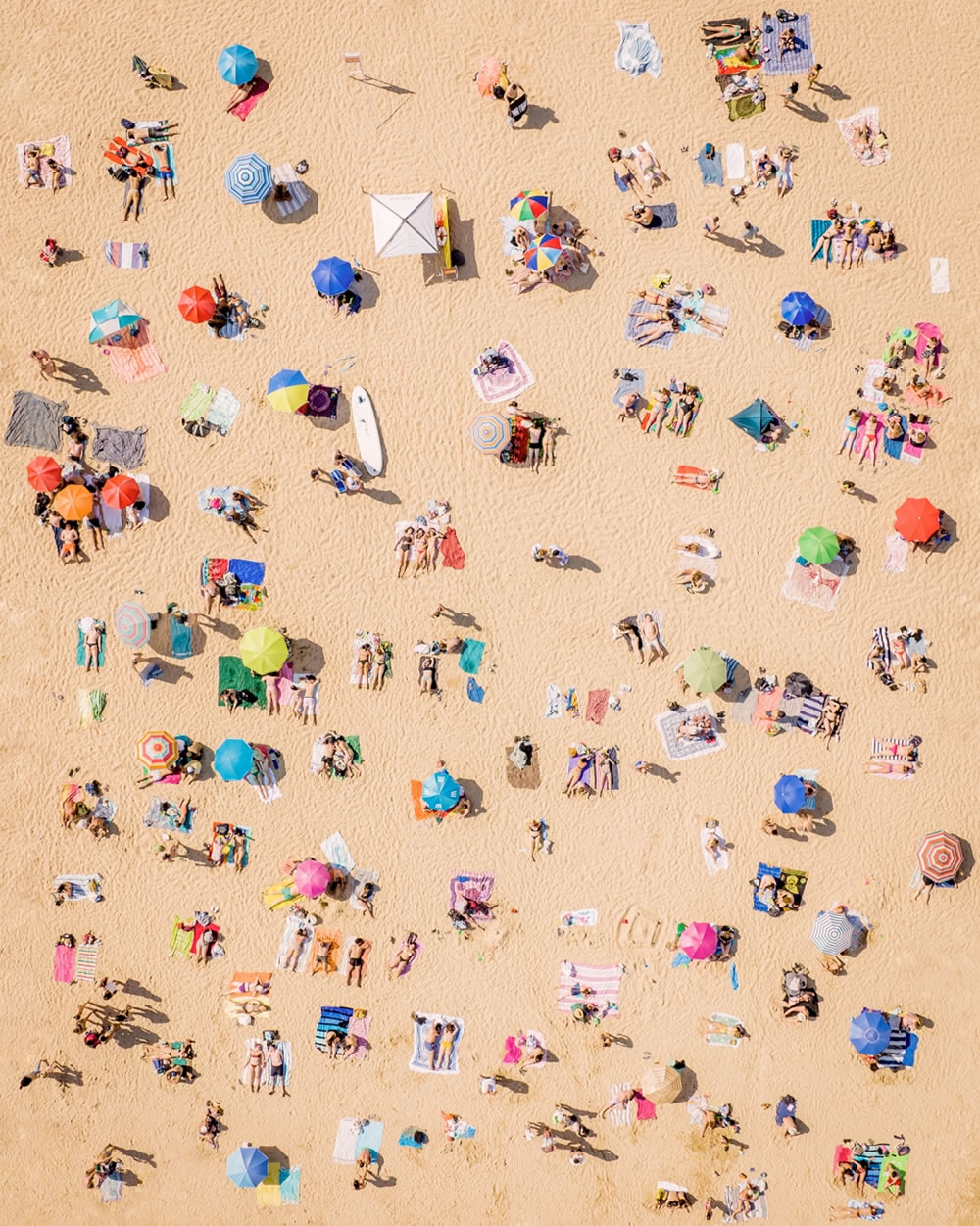 Sun lovers bring their brightest towels, swimsuits and umbrellas to the shores of Cascais, creating a wonderful vibrant wallpaper when viewed from above. Life is better at the beach!
#17 People – Runner Up: Nowruz Kurdistan by Omid Heydarifar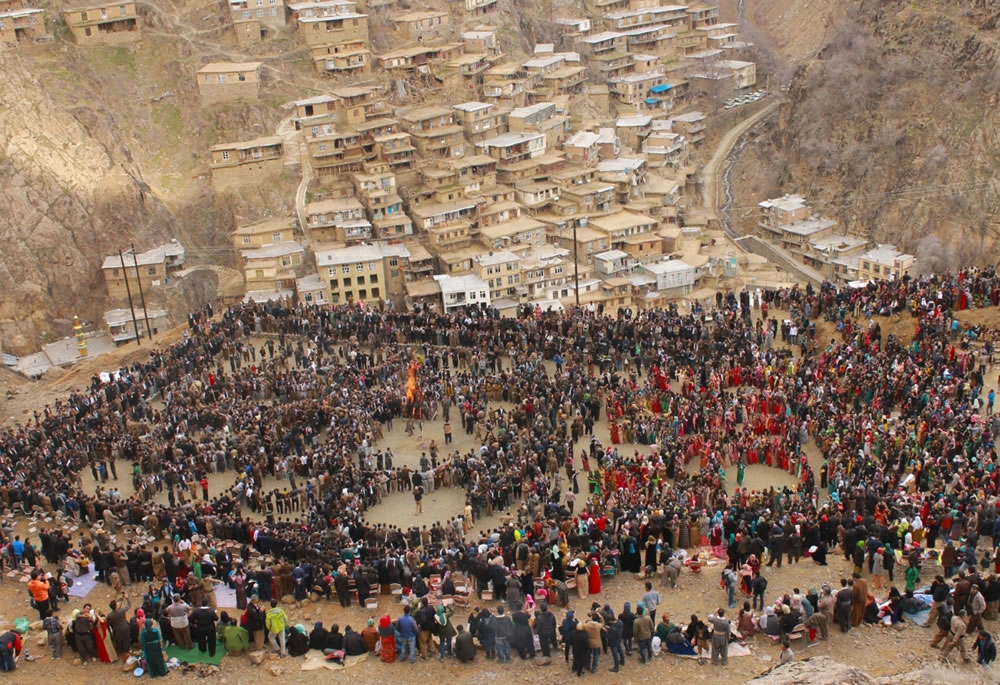 #18 People – Commended: Y Crossing 18 by Chin Leong Teo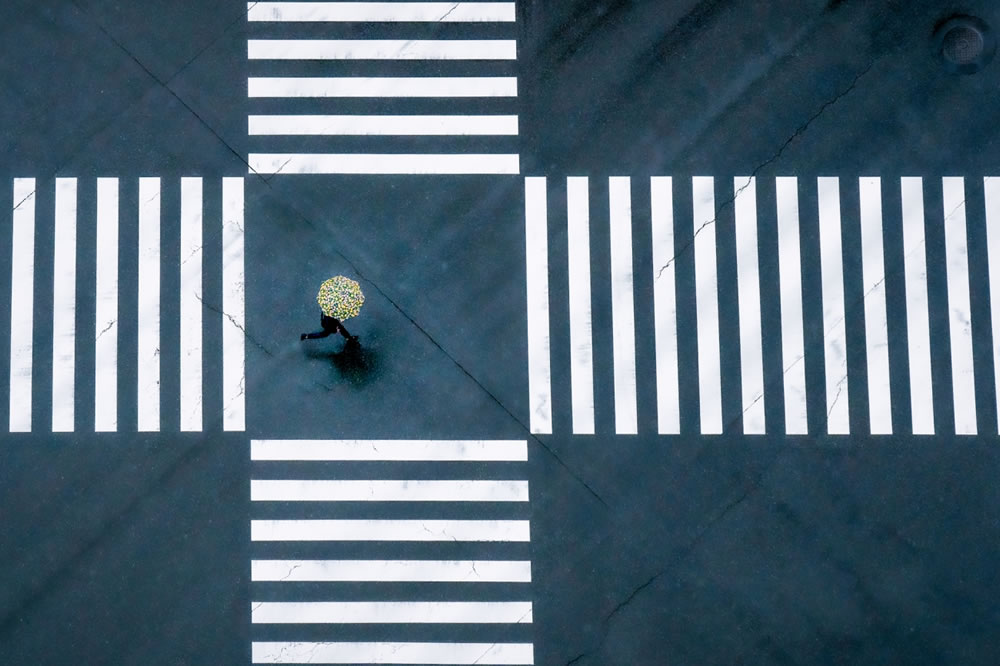 #19 People – Commended: A walk in the ice by Arturo De Frias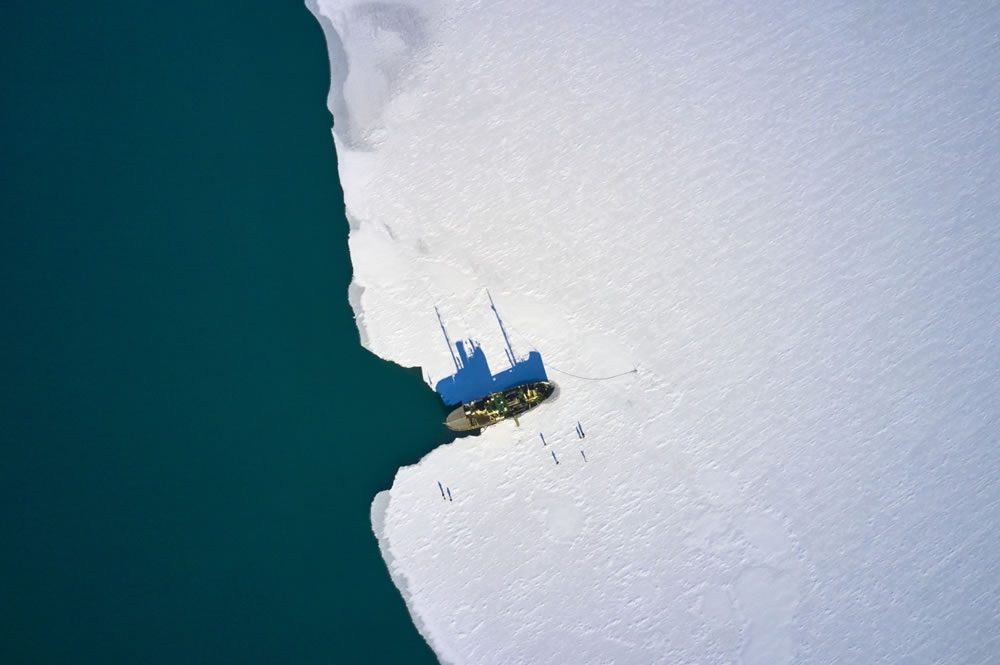 #20 Nature – Winner: Austfonna Ice Cap by Thomas Vijayan

I have visited this place several times before, but last year it was disheartening to witness the sea ice melting as early as June. Our ship was able to navigate through the melted ice and reach the ice cap. However, even the ice cap had begun melting earlier than usual last year, which was a concerning observation.
#21 Nature – Runner Up: Boon to Bane! – The 300 acres of dumpyard by Raj Mohan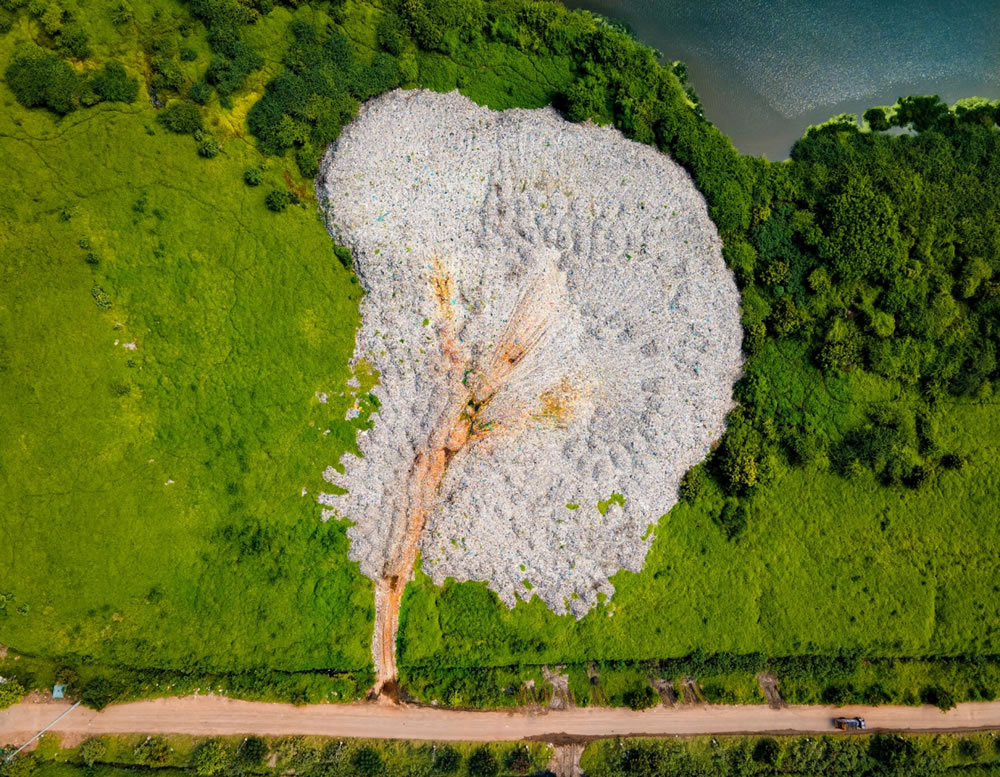 #22 Nature – Highly Commended: The lonely volcano by Daniel Viñé Garcia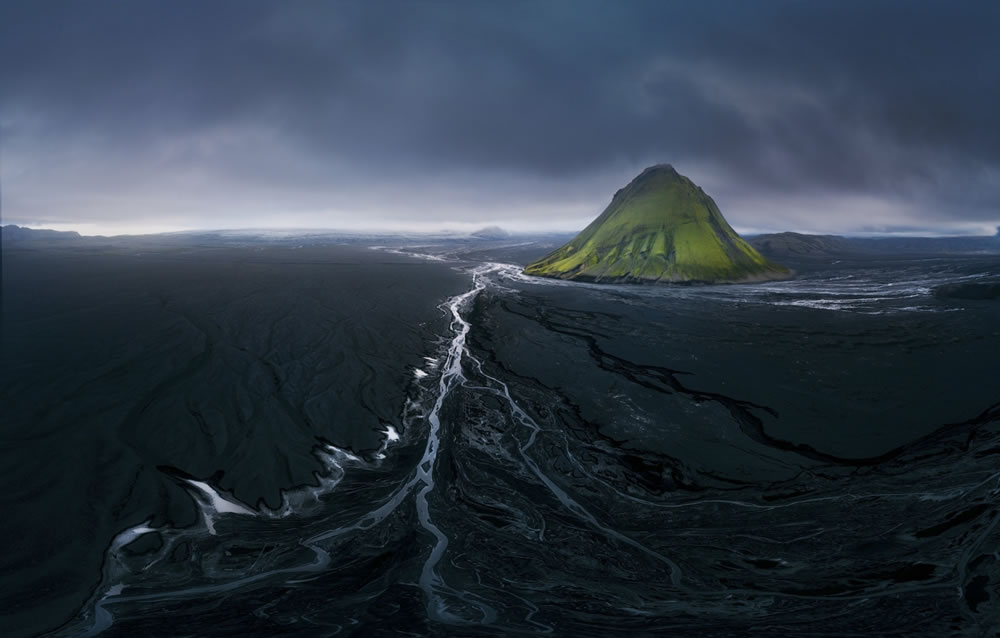 #23 Nature – Commended: Art Of CLAY LAYERS by Ammar Alsayed Ahmed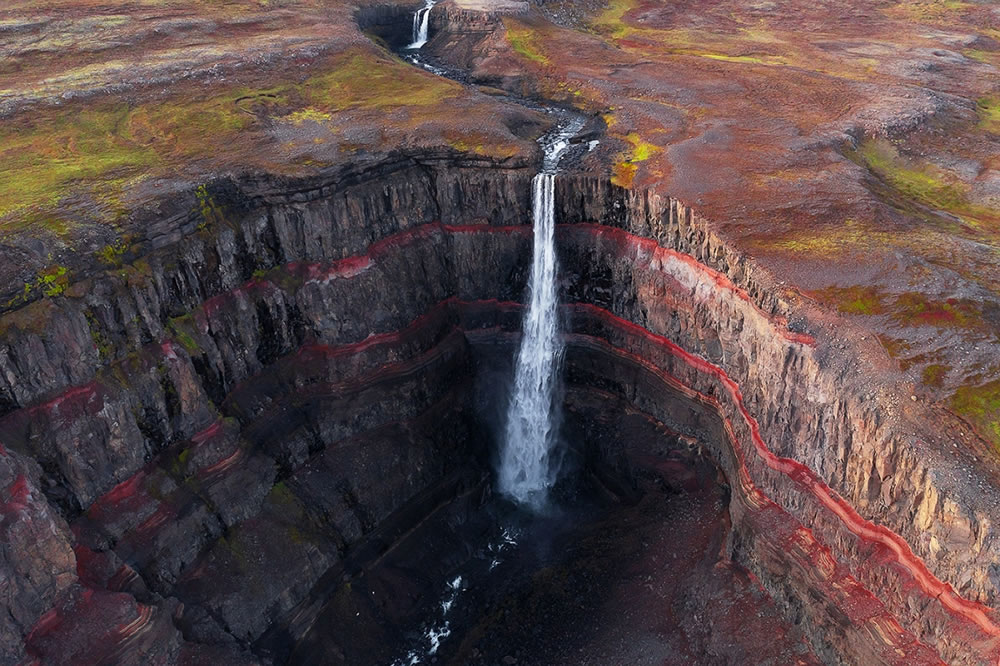 #24 Nature – Commended: Skýjasnúningur / Cloud Inversion by Jeroen Van Nieuwenhove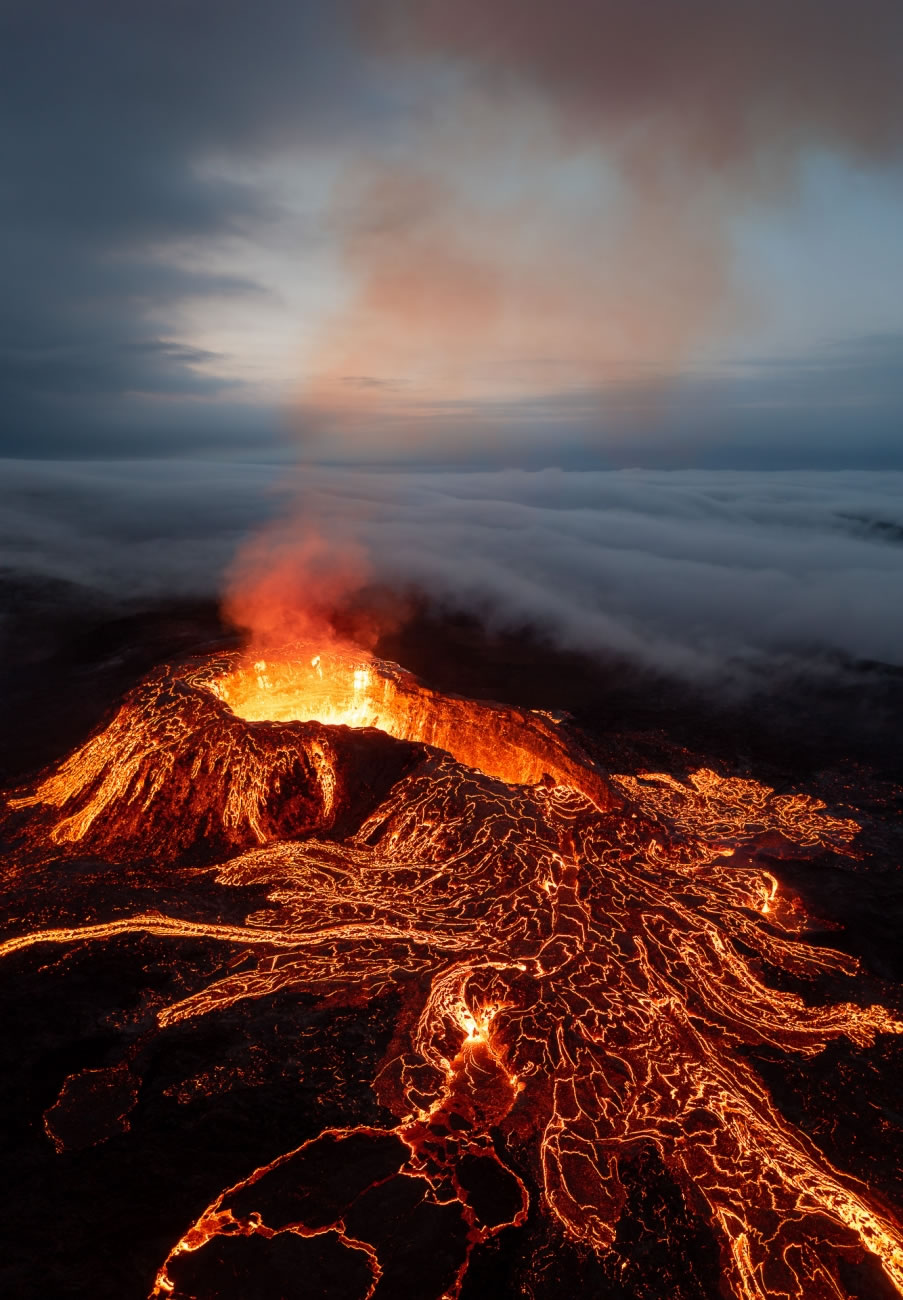 #25 Abstract – Winner: The Exhausted Lungs of Earth by Ignacio Medem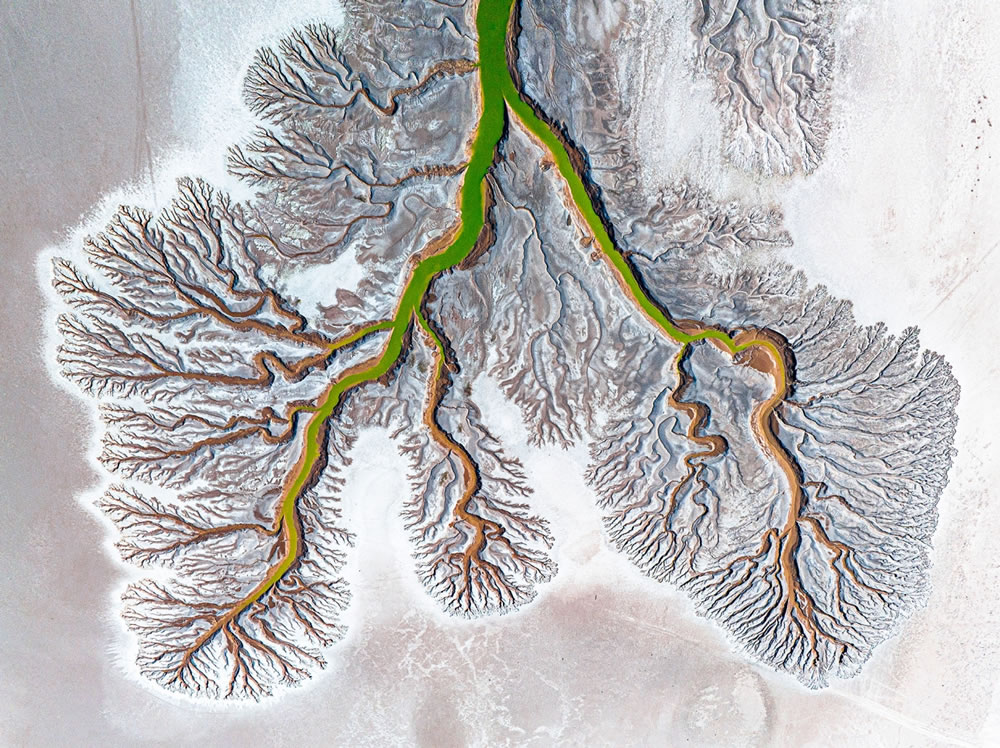 The Colorado River basin has been severely impacted by a combination of poor management and prolonged drought, reaching a critical point of no return. The intricate patterns formed by the water, metaphorically resembling the lungs of the earth, have become depleted and are teetering on the edge of collapse.
#26 Abstract – Runner Up: Arctic Forrest by Marek Biegalski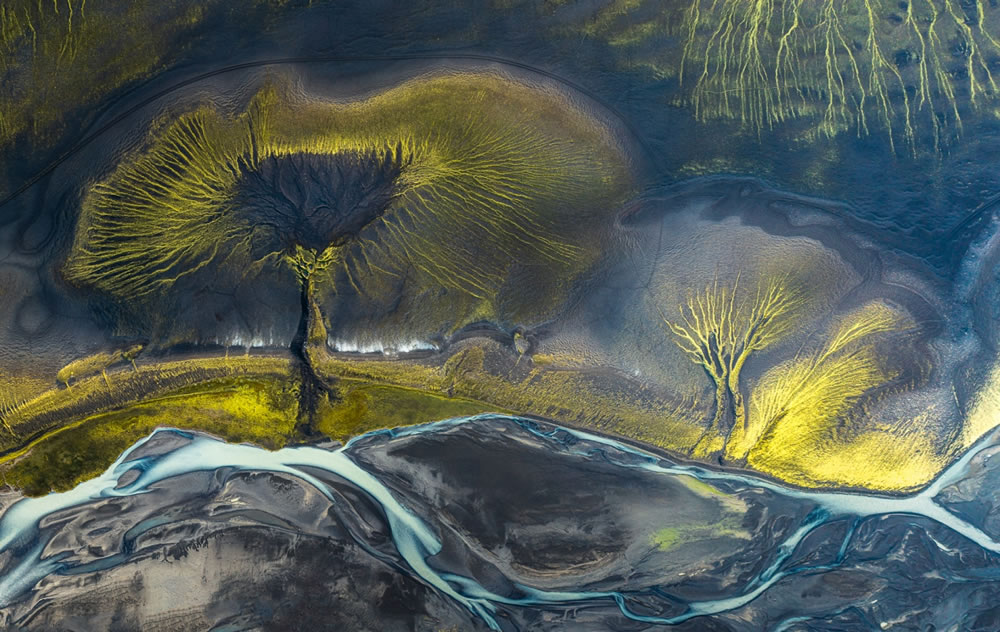 #27 Abstract – Highly Commended: River of Fire by Tom Putt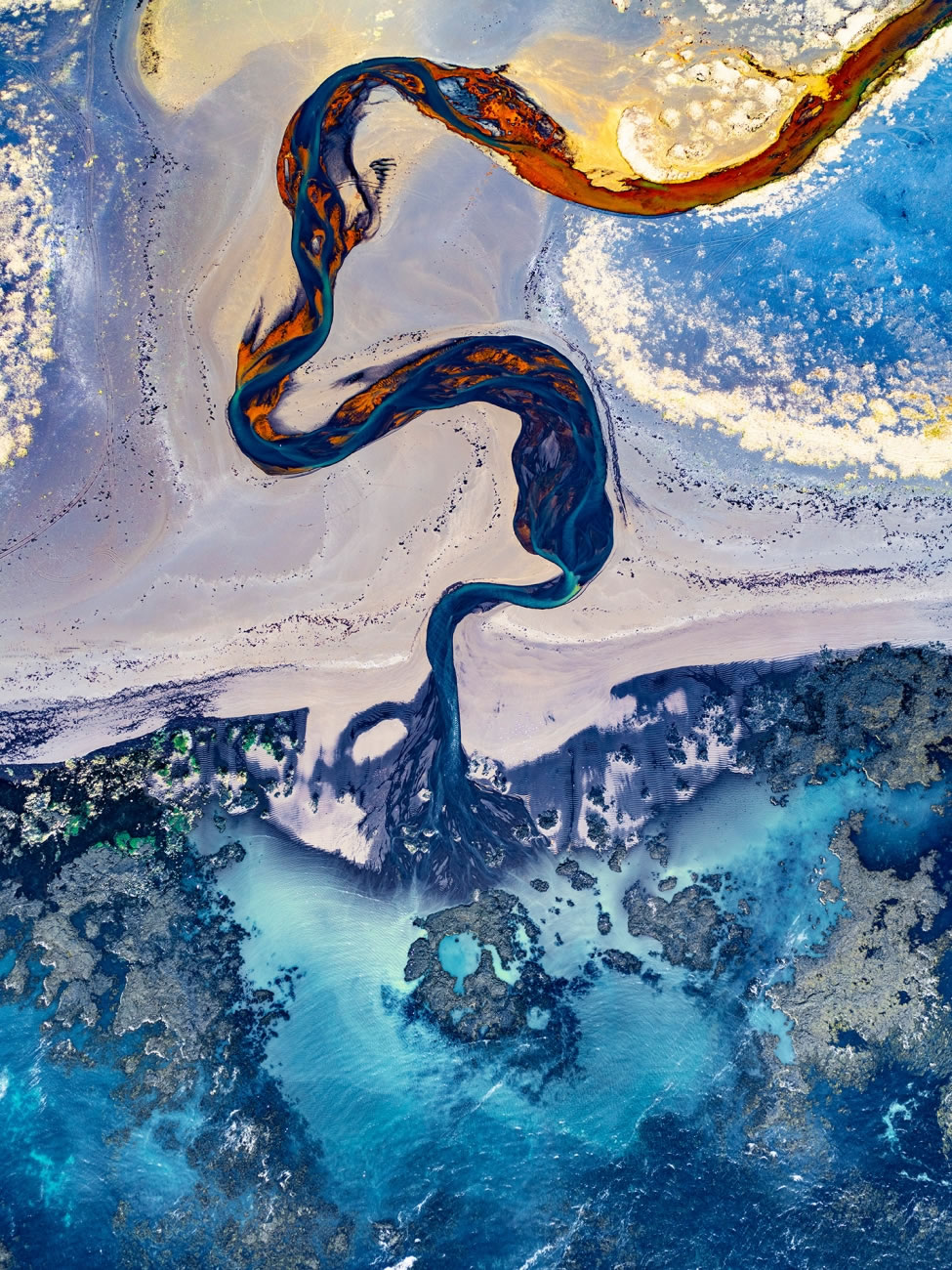 #28 Abstract – Commended: Vibrant Speckled Way by Joanna Steidle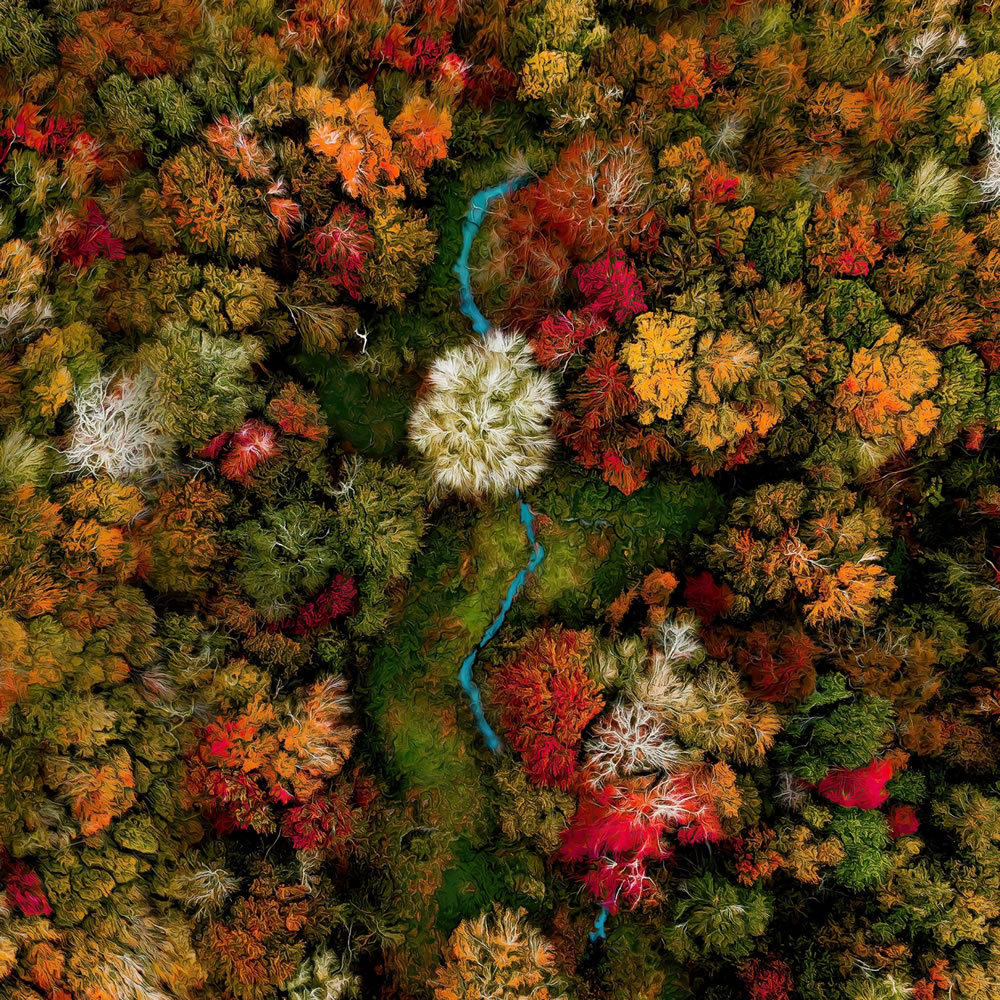 #29 Abstract – Commended: Posti Liberi by Pier Luigi Rivasi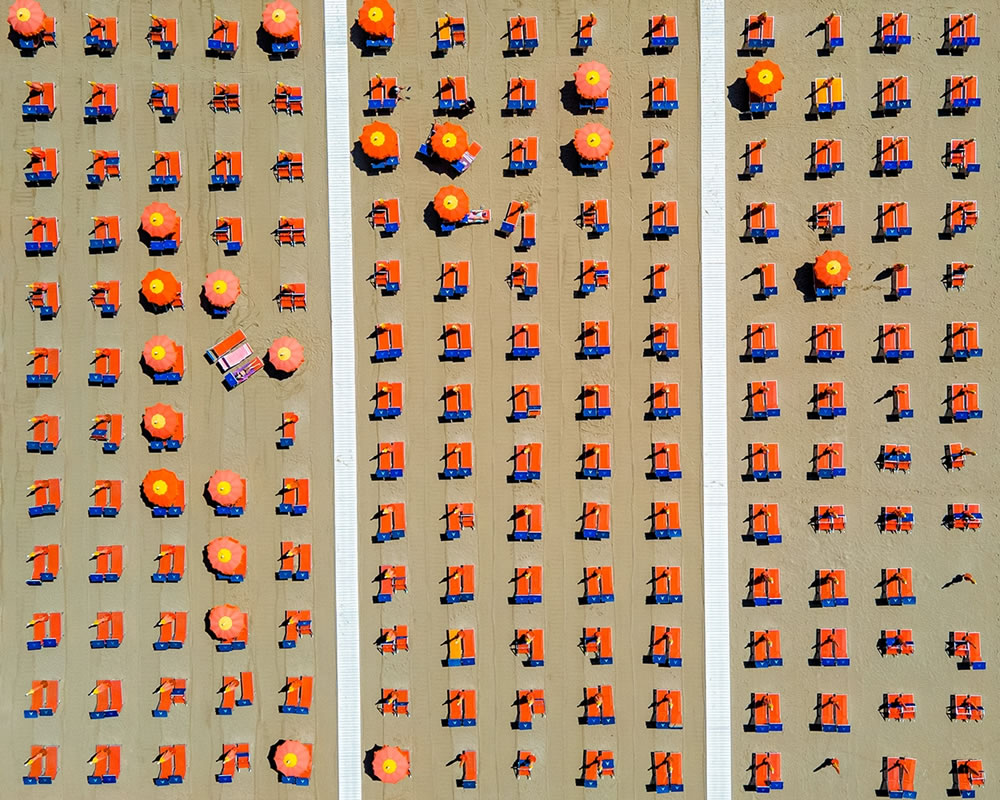 #30 Wedding – Winner: Swim in the stars by Krzysztof Krawczyk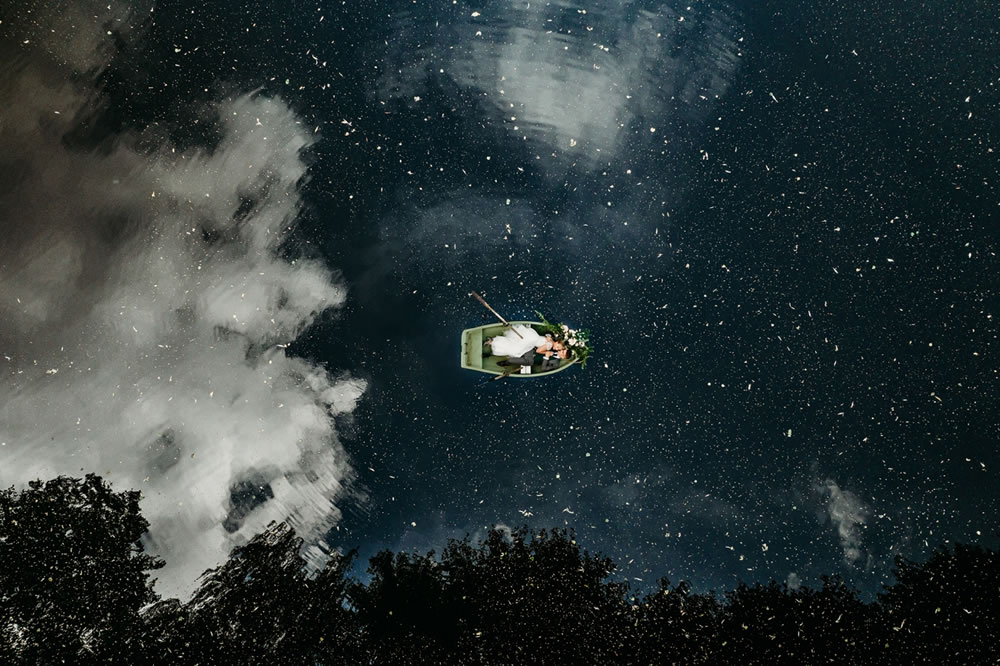 Under the heavy clouds, thousands of dry leaves glisten like stars from this vantage point, while gentle waves ripple beneath. The bride and groom find themselves in a boat adorned with beautiful flowers, creating a truly romantic scene.
#31 Wedding – Runner Up: Wedding Ring by Marcis Baltskars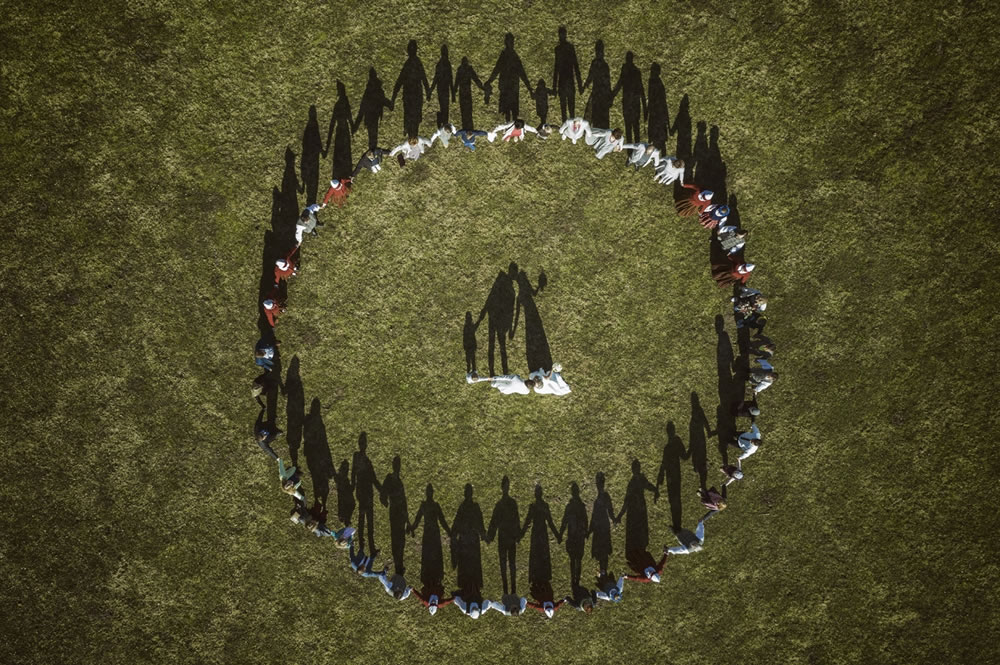 #32 Wedding – Highly Commended: You belong among the wildflowers by Robin Goodlad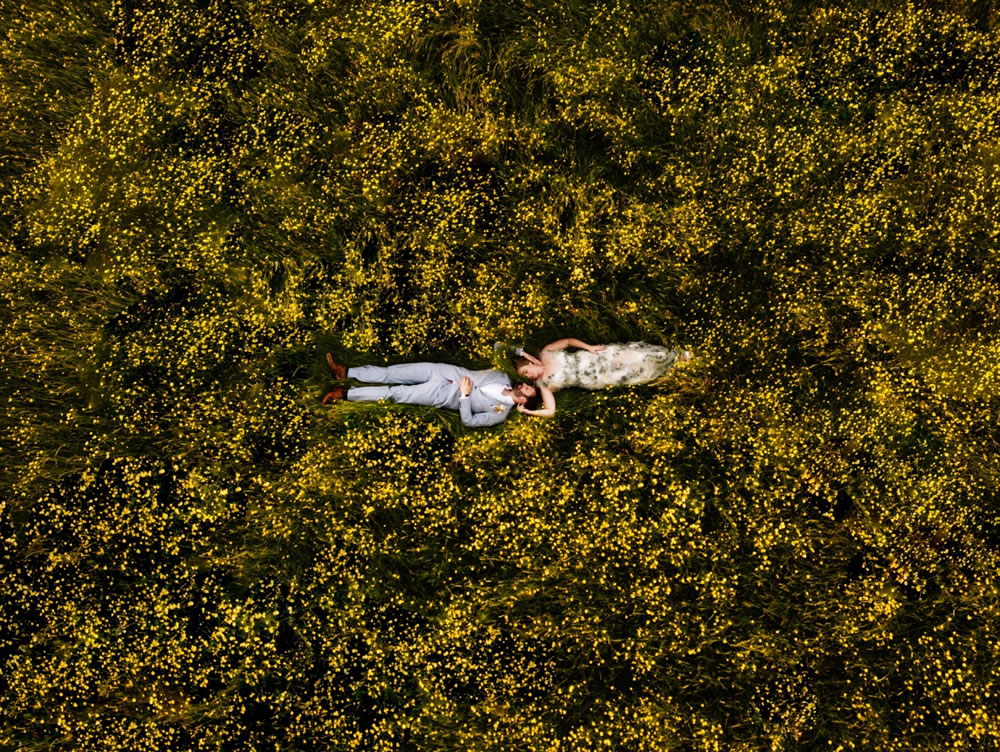 #33 Wedding – Commended: Sleep in the dead sea by Krzysztof Krawczyk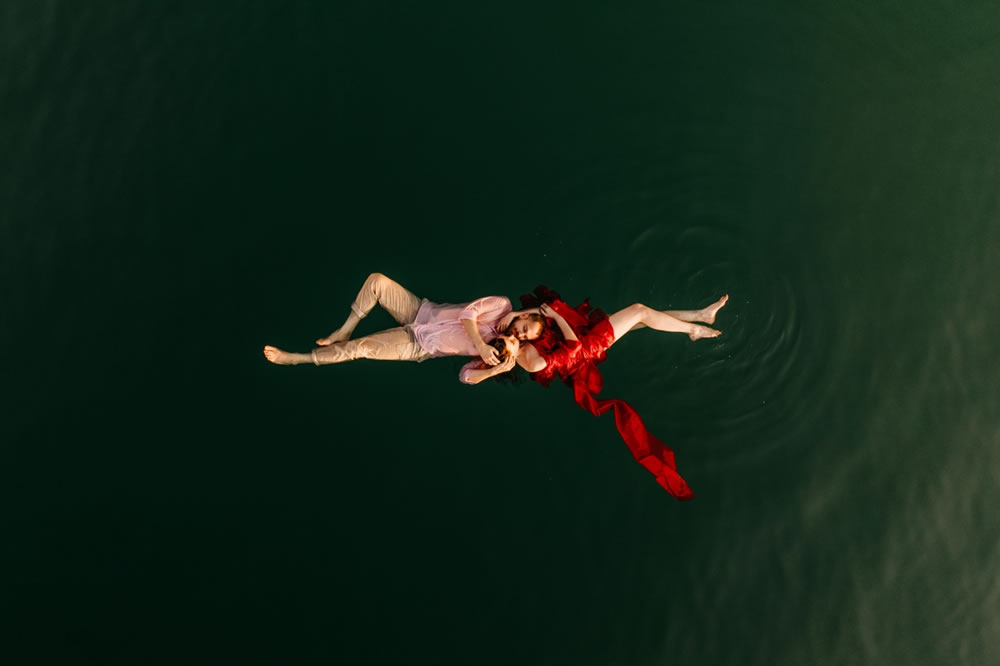 #34 Series – Winner: Foodscapes by George Steinmetz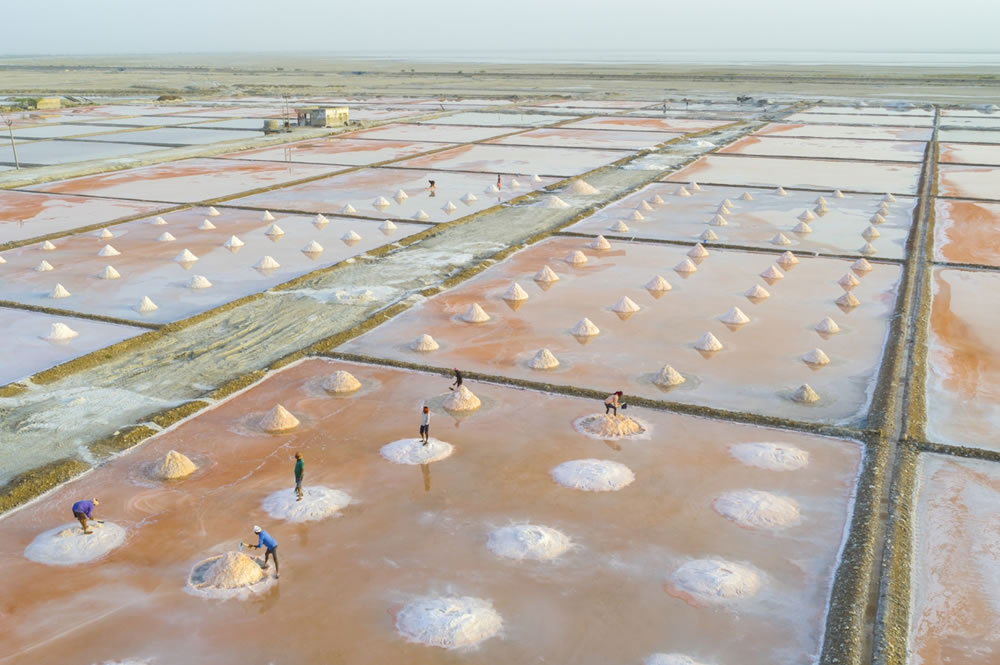 FOODSCAPES is an aerial component of my Feed the Planet project, which aims to comprehensively explore the global food supply and address the increasing challenge of feeding the growing human population, projected to reach 9.7 billion by 2050, without further encroaching on natural lands. Gaining a deeper understanding of food production and its environmental impacts is crucial for making informed decisions. To accomplish this, I utilize professional drones to capture elevated perspectives, as they offer the most effective means of showcasing the immense scale required to sustain the entire human population.
#35 Series – Runner Up: Drawing the Line by Oren Alon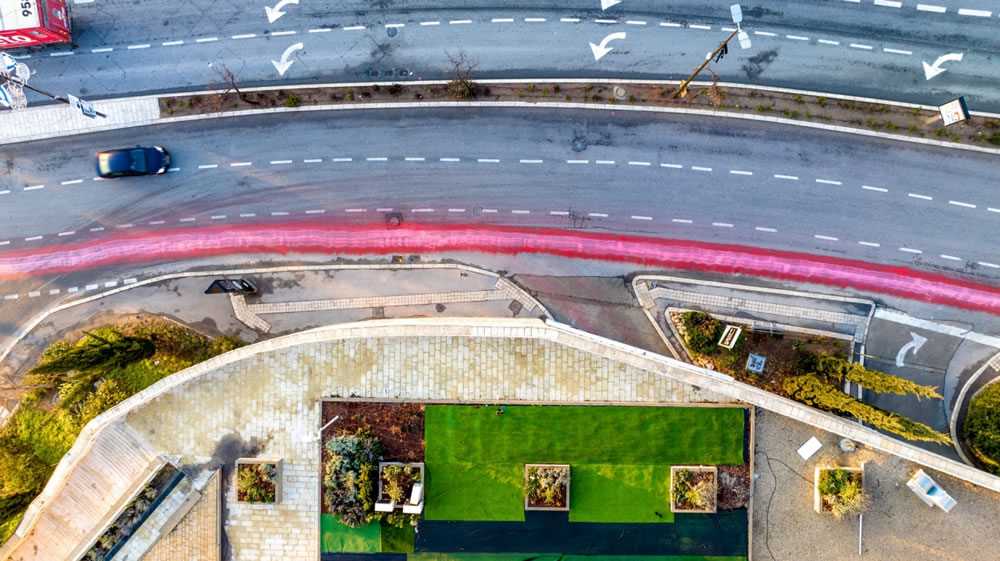 ---
Related Articles: