Photographer Alejandro Cartagena captured aerial photos of Mexican commuters, in his "Carpoolers" photo series. Alejandro Cartagena lives and works in Monterrey, Mexico. Alejandro captured the daily struggle of the commuters around the Mexican capital.
Most of the people whom he took photos of seem to be tired and weary, probably after a long day of work, for the luxury of not commuting to work still seemed to be far from their reach. They were the commoners of the country of Mexico whose struggles Alejandro aims to underline.
Scroll down and inspire yourself. Please check his more amazing work on his Website and Instagram.
You can find Alejandro Cartagena on the web:
#1
#2
#3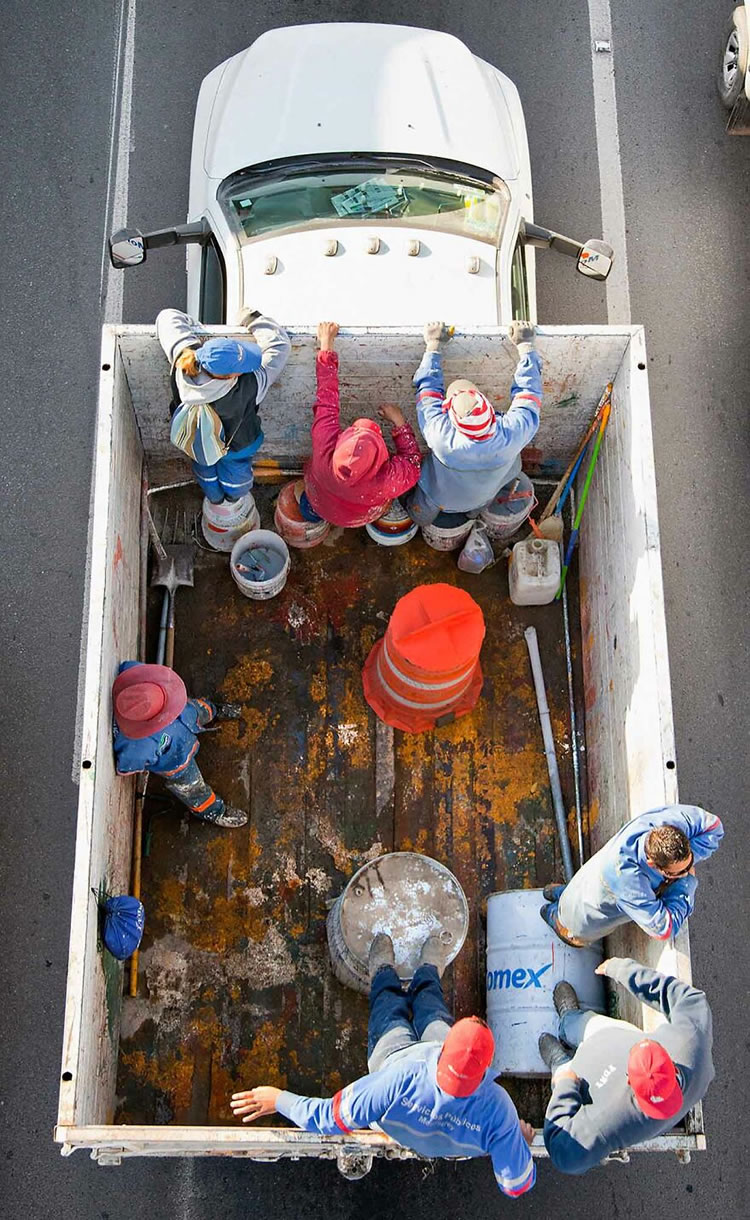 #4
#5
#6
#7
#8
#9
#10
#11
#12
#13
#14
#15
#16
#17
#18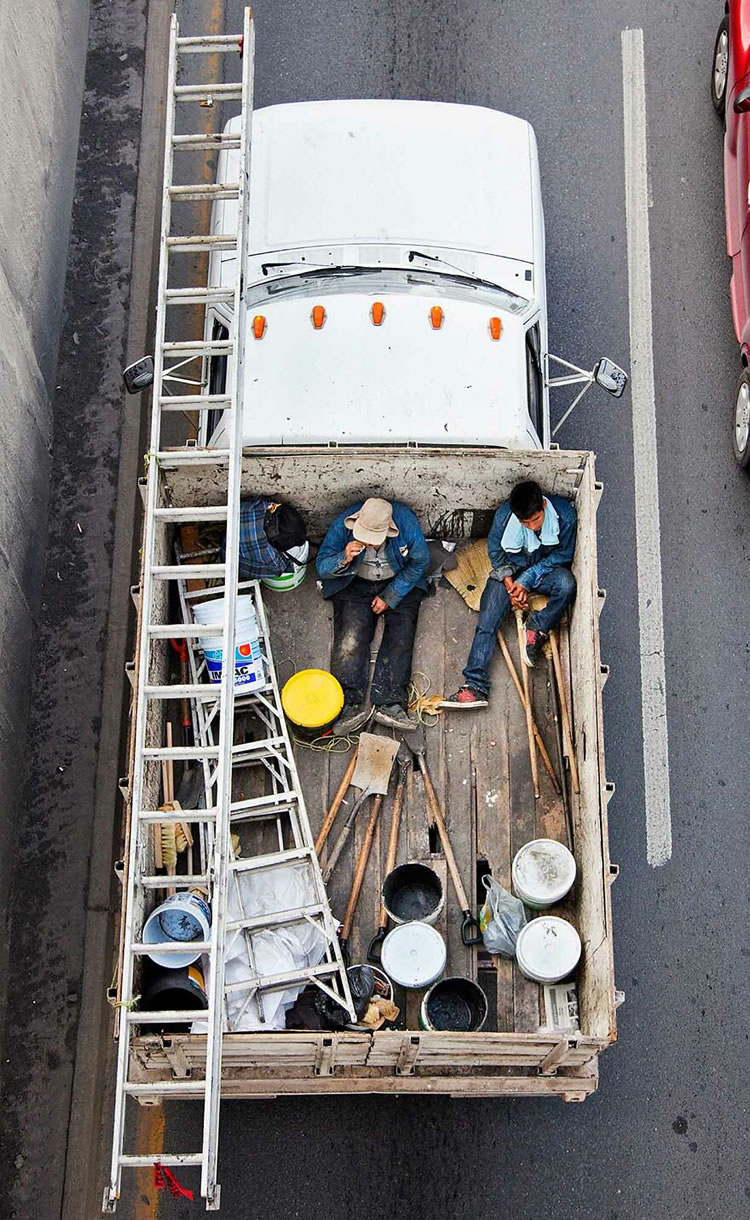 #19
#20
---
Related Articles: