The famous French photographer Réhahn's new series, "Memories of Impressionism," merges the styles of Impressionist painters with photography to create a whole new art form. By using groundbreaking techniques, such as shooting through heat waves or water, he manages to give the images the appearance of layers of oil paint. All the photos are created with no filters. Just by a man with a camera and his inspiration.
Follow along below to see these mind-bending images and to learn how Réhahn works his artistic magic.
You can find more info about Réhahn:
#1 "Flame"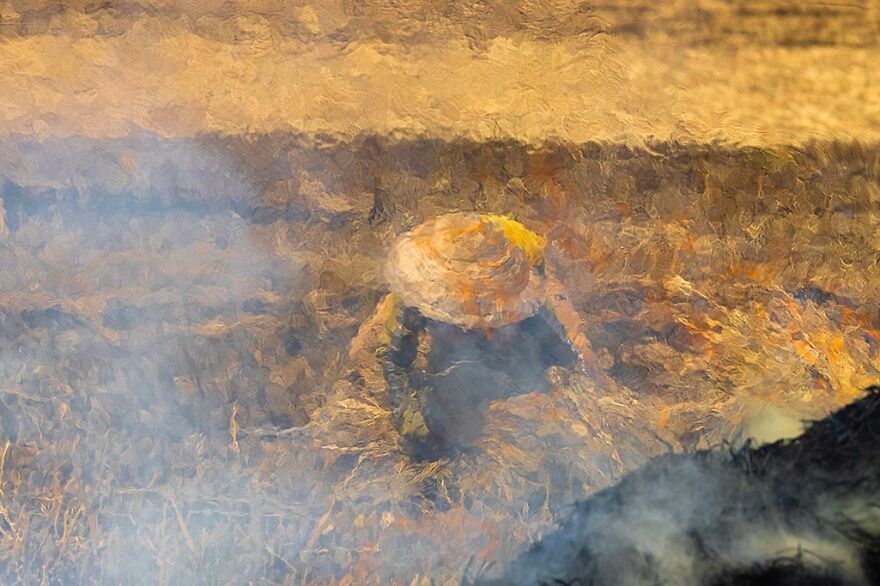 Shot through heat waves as this farmer burned her field to renew the soil, the image takes on a smudged quality that mimics layers of glaze and paint.
#2 "Into The Cloud"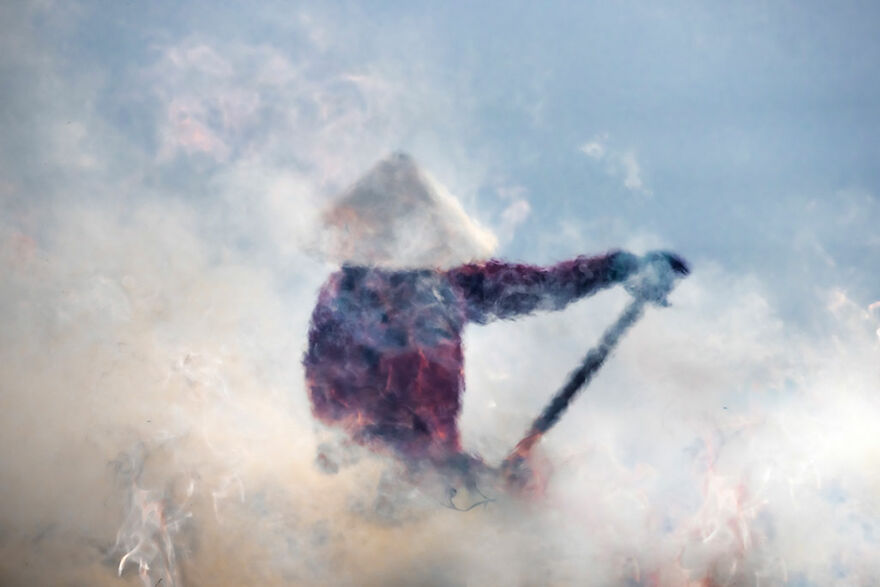 Shot through smoke and heat shimmer, a woman fanning the smoke in her field in Hoi An, Vietnam seems to be emerging from the clouds.
#3 "Luminous"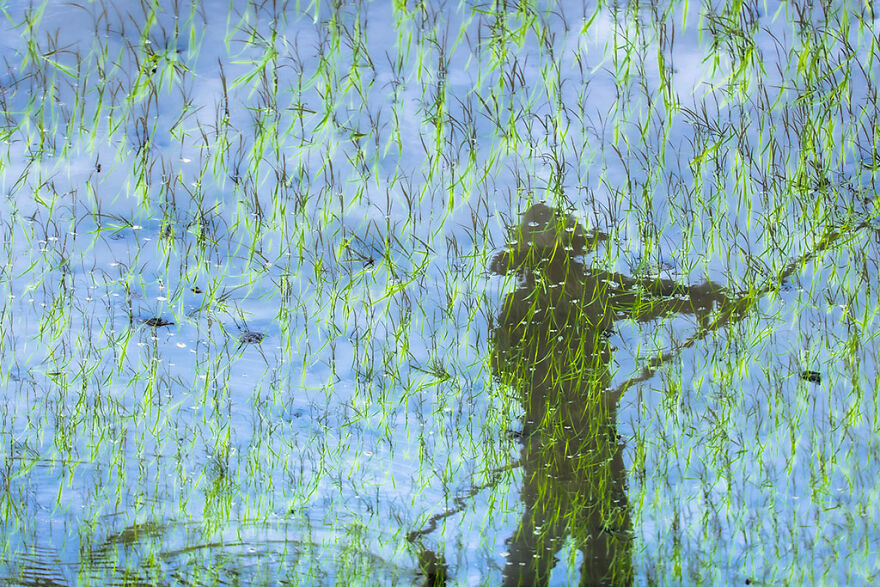 Réhahn captured this shot by focusing on a silhouette of a farmer in a flooded ricefield to emphasize the connection between man and nature.
#4 "Ocean Waves"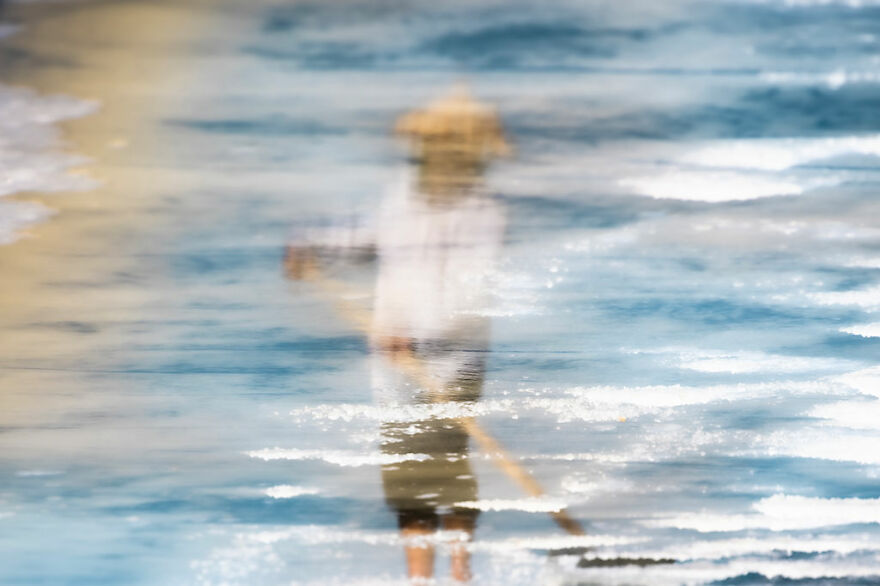 This photograph by Réhahn truly takes on an Impressionist air with a texture that seems to be applied with a palette knife. In fact, the texture is the scattering of salt across flooded salt fields. Caught in a reflection, the man seems to merge with the sky above.
#5 "Oasis"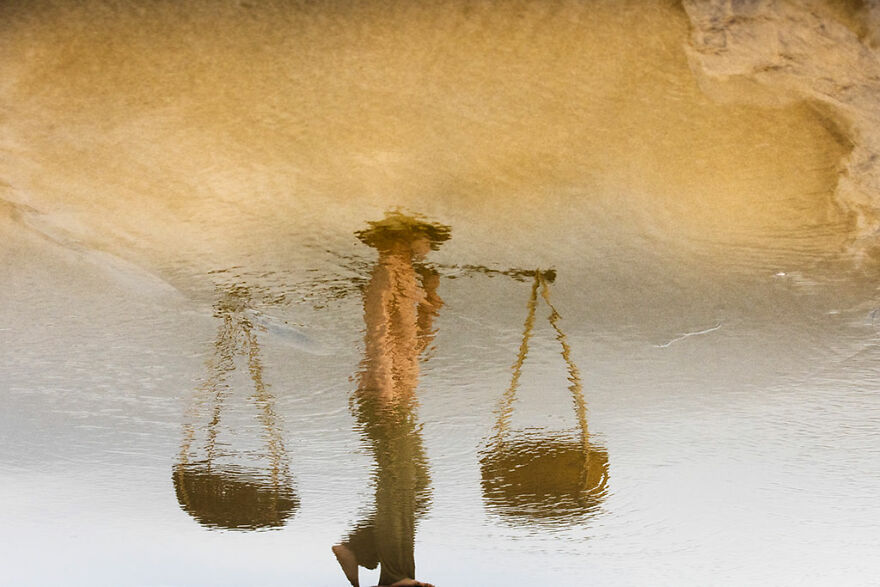 Shot in a reflection on wet sand, the blurred image of a woman walking with her baskets takes on a surreal dreamlike appearance.
#6 "Cloudkeeper"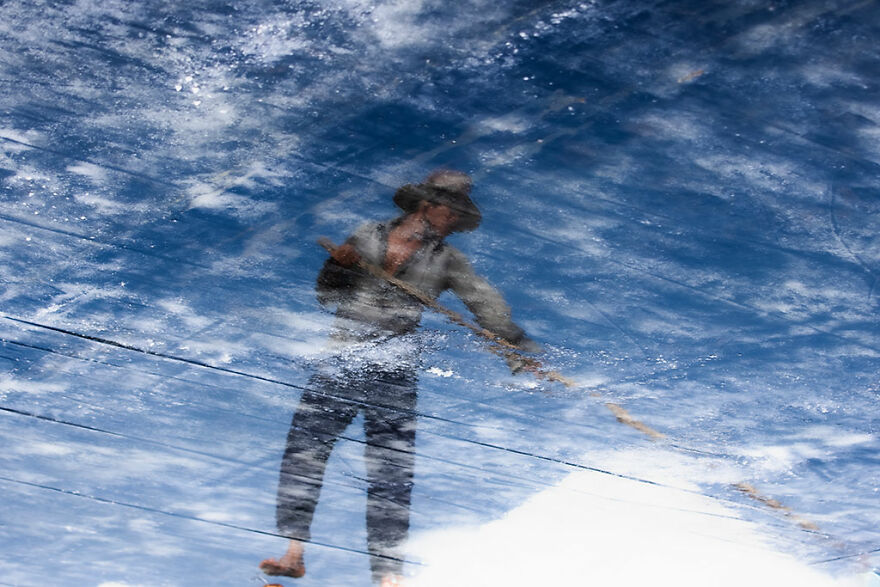 This photograph is part of Réhahn's "Salt" series. He shot the salt farmer in a reflection of a flooded field, allowing the layers of salt in the water to create a cloudlike effect against the reflected blue sky.
#7 "Echo"
This photograph of a woman tending to her lotus pond is an homage to Monet's waterlilies and his obsession with photographing them again and again. Réhahn shot the image in the reflection of the pond to create a surreal sanctuary.
#8 "Glorious Ashes"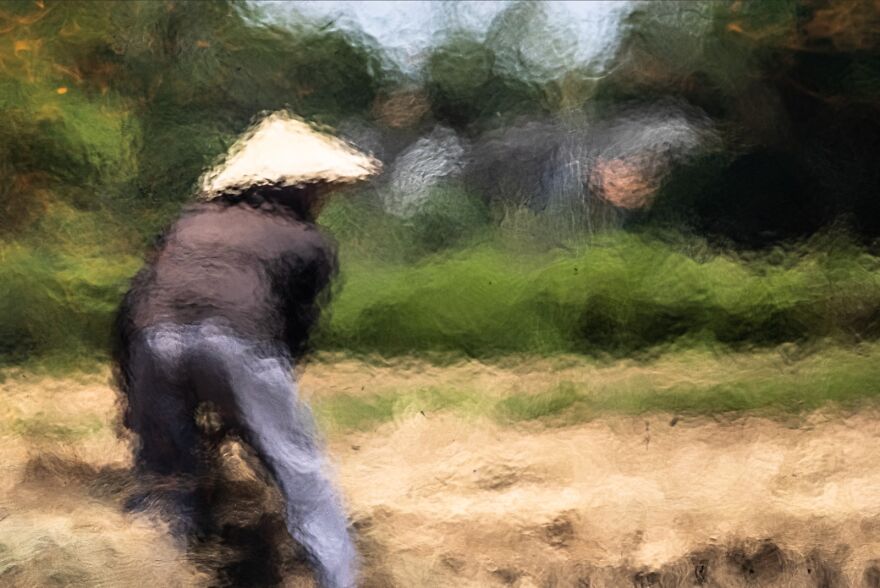 Cezanne's melancholy color palette was the inspiration for this photo of a woman working in a burning field. Shot through heat haze, certain details disappear, like the fact that she was working barefoot in the field with the heat of the flames and the smoke around her.
#9 "Through The Net"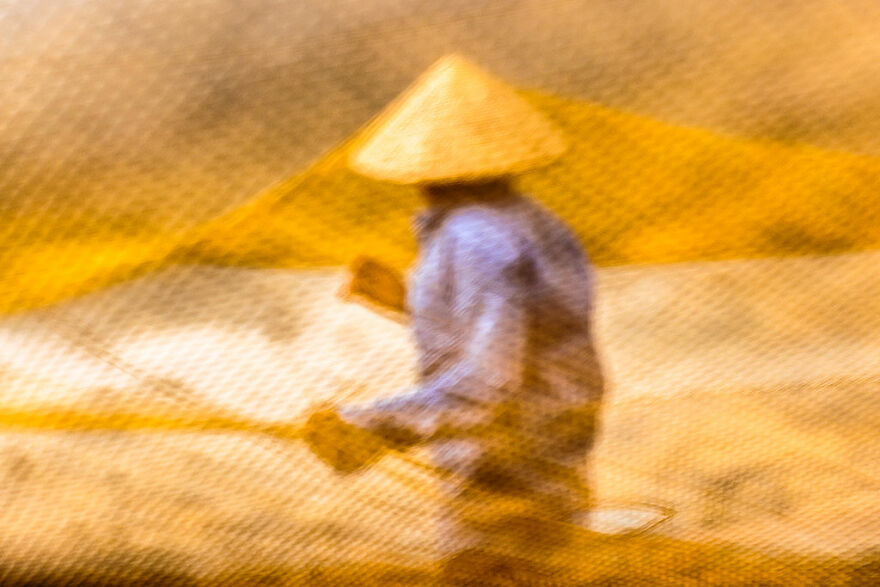 A mosaic of golden light surrounds this fisherman like a honeycomb. Shot through the web of a yellow fishing net, the image is submerged in color like a glaze.
#10 "Glowing Fields"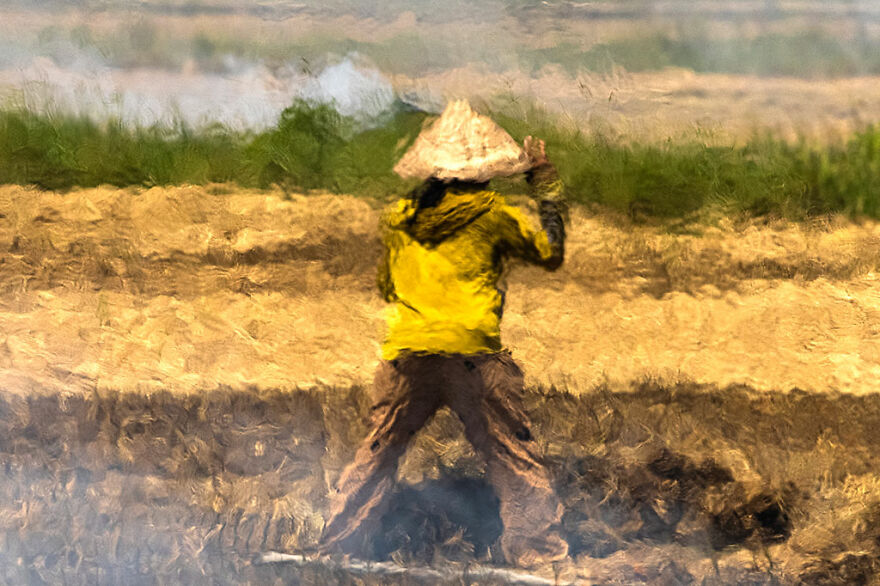 The cycle of death and rebirth inspired this portrait of a woman burning her field to refresh the soil. The color palette recalls antique paintings and the spontaneous brush strokes of Impressionist painters.
---
Related Articles: