This is a very interesting form of street photography. A lot of beautiful representation of fascinating colors and graphic-like walls makes Klaus Von Frieling's photographs really stand out of the ordinary. His unique sense of light and shadow play enhances the vision and makes the viewer applause such creative vision out of the daily chores on the streets. These photographs here are artistic examples of contemporary street photography with a brilliant touch of composition and interesting elements well placed.
Speaking about his Photography, Klaus adds more meaning to these pictures and explains to us what makes him go about shooting such interesting textures on streets.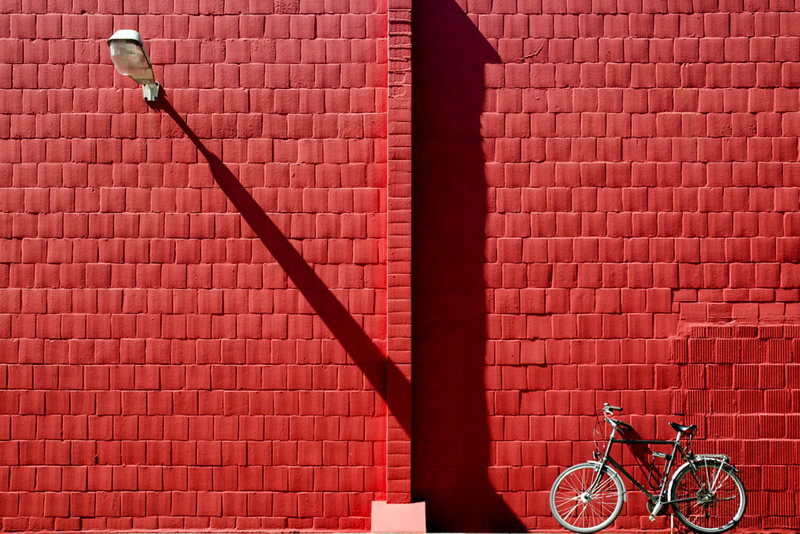 About Klaus von Frieling
Photographic artist Klaus von Frieling creates scenes using distinctive visual components, filtering his compositions down to the contrasts between different surfaces and colors.
Von Frieling dissolves reality into rich, colorful surfaces. Glossy objects rise from matte structures in rhythmic intervals. His approach employs a strict graphic order that strengthens the abstractness of the images.
By abandoning image depth and optical backgrounds, Frieling allows geometric color patterns defined by straight lines to come to the fore. His depiction of daily reality is a departure from our spatial perception. It represents an essential inventory of functional objects such as garage doors, house walls, or a protruding bicycle part, though we scarcely identify them as such. The optical appearance of the colors alone creates a form of aesthetic relief.
The result is a conceptual viewpoint that dissects urban space into a contrast of structures and surfaces. Frieling has developed a powerful style that does not trivialize items and objects; its strength of expression lies in the objects' deliberate, delicate juxtaposition.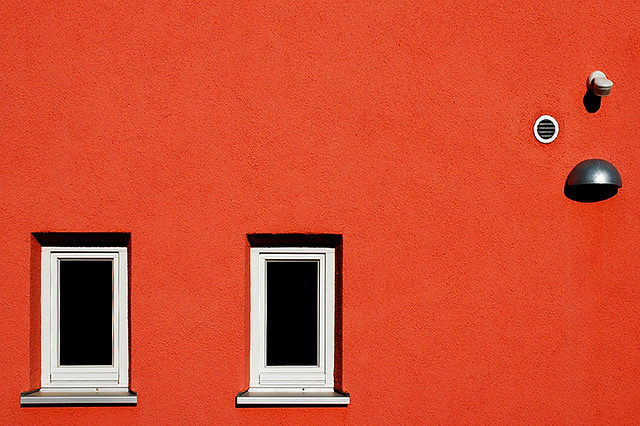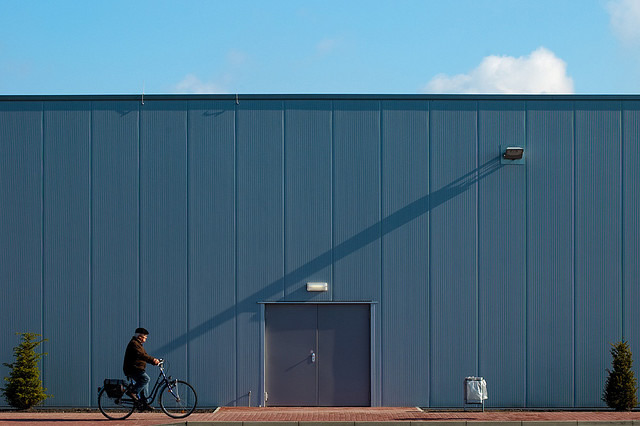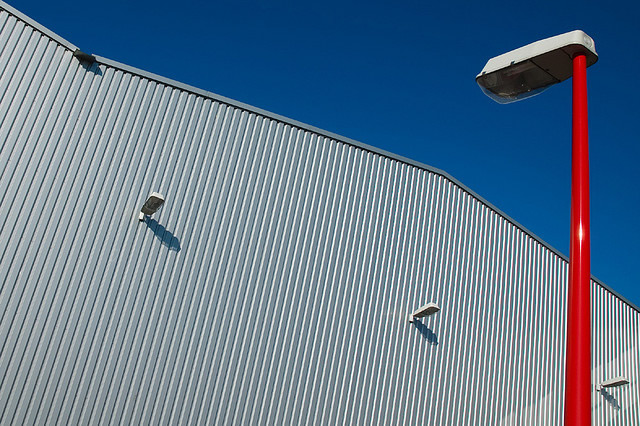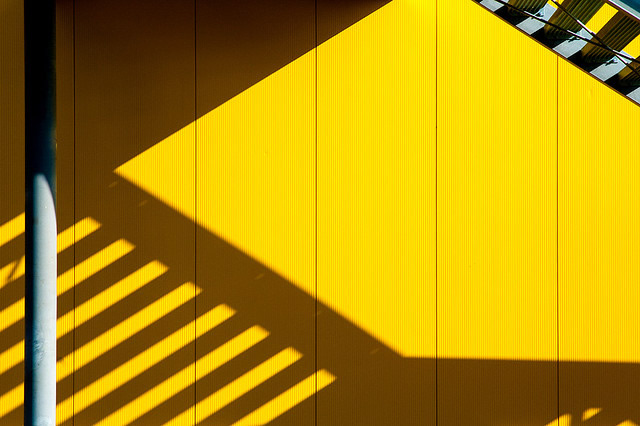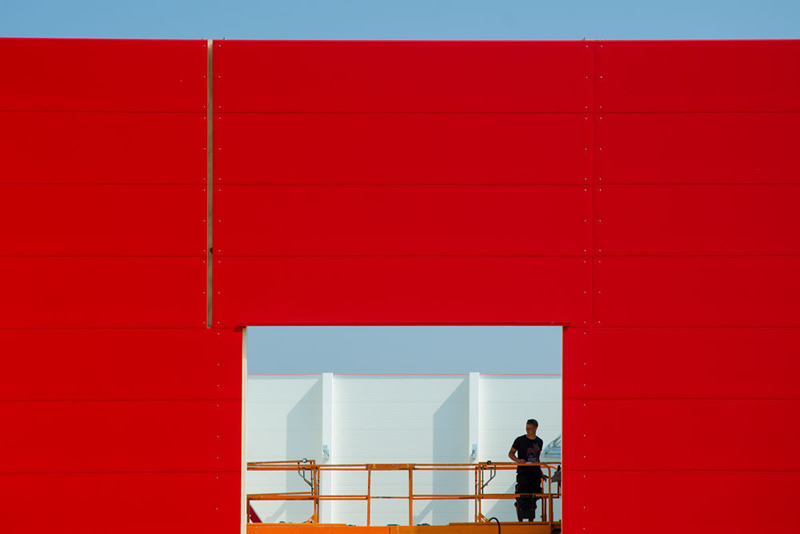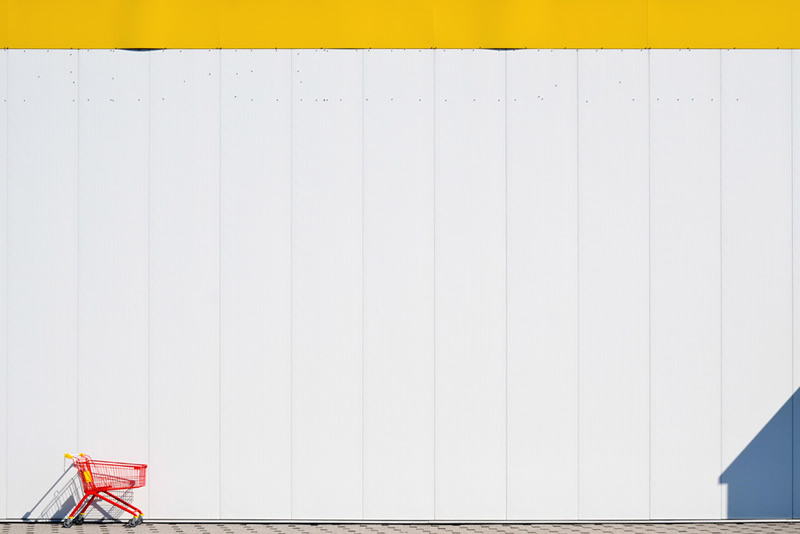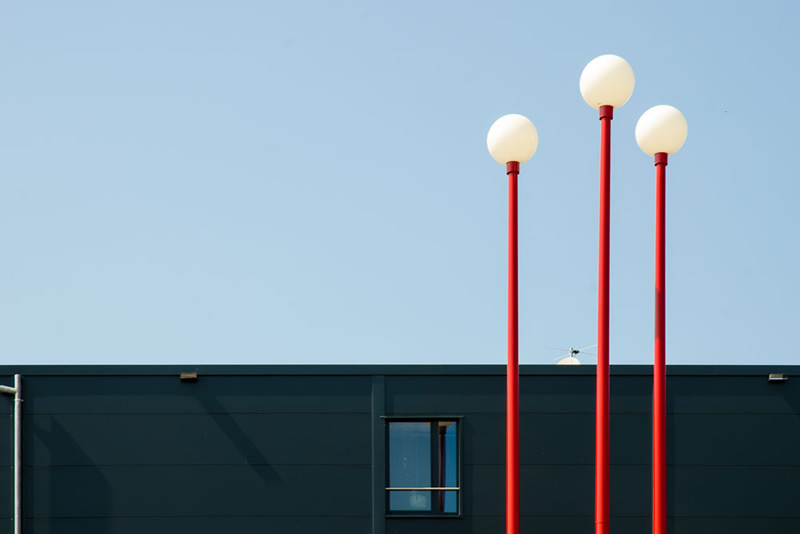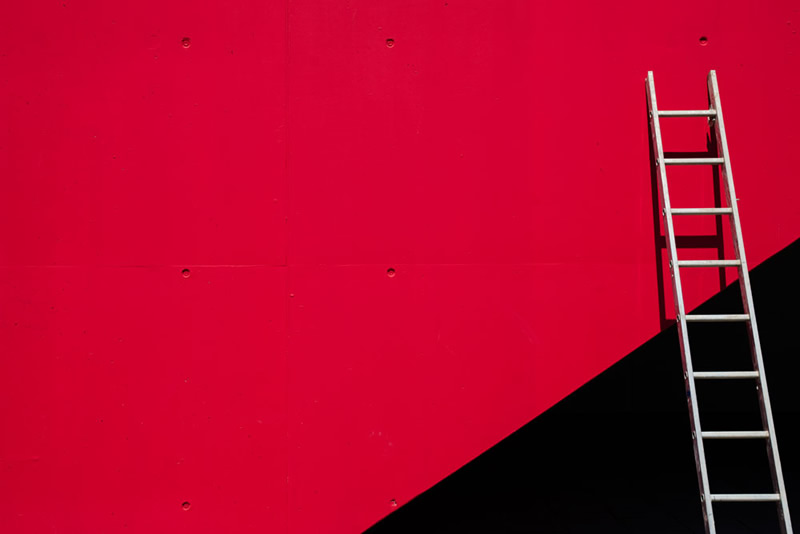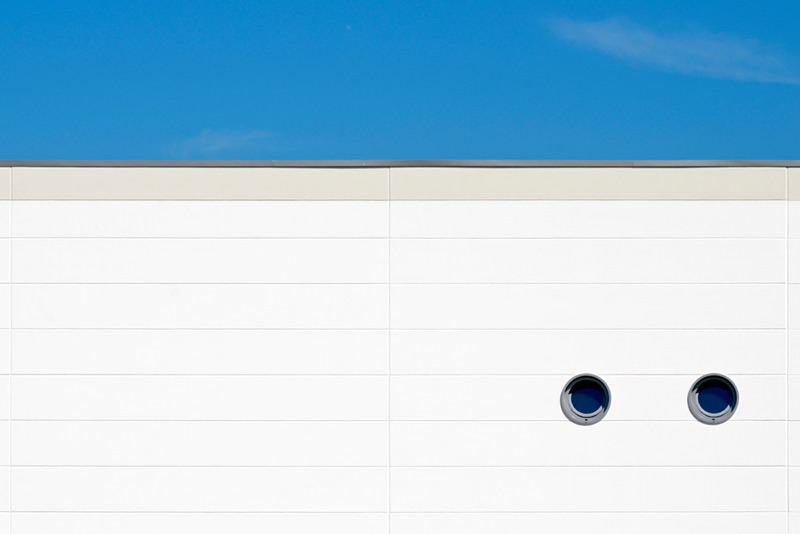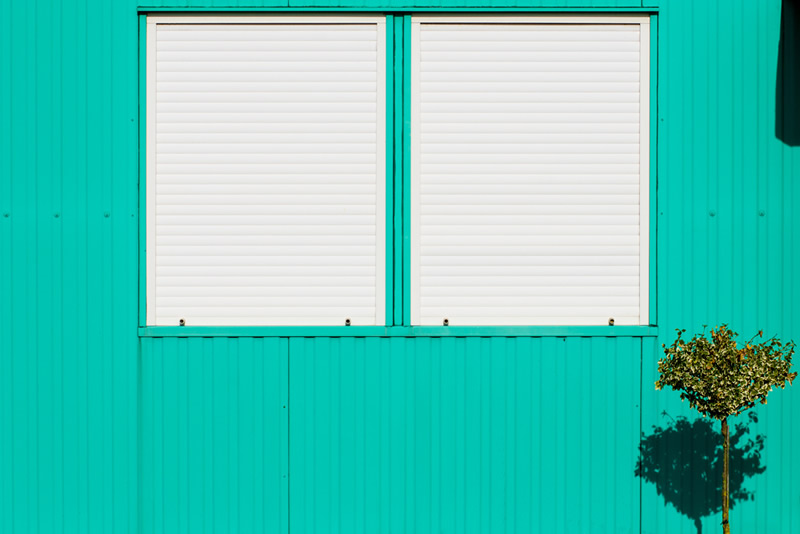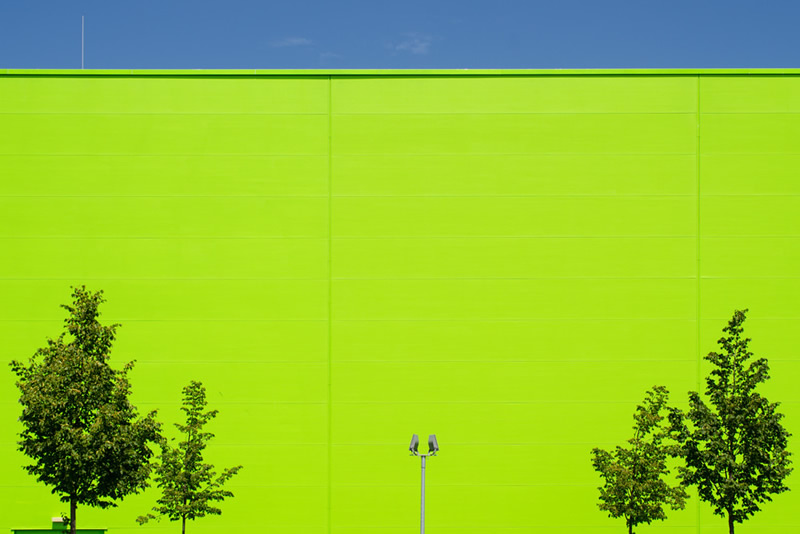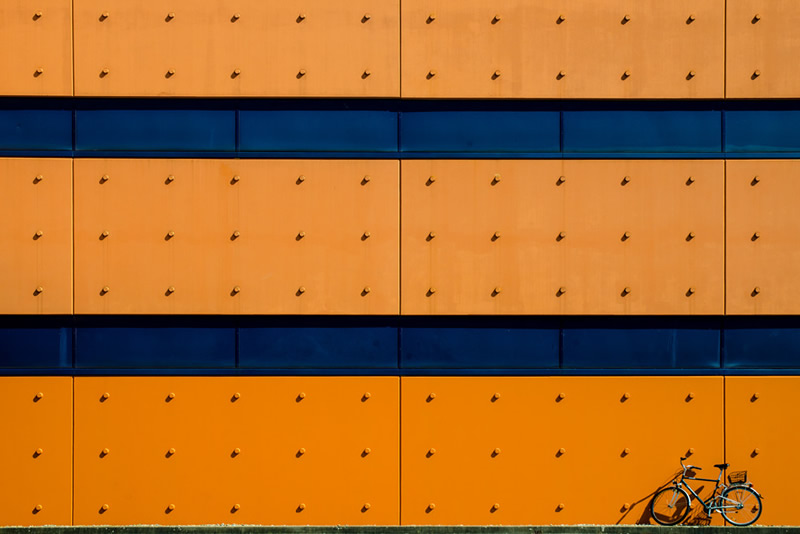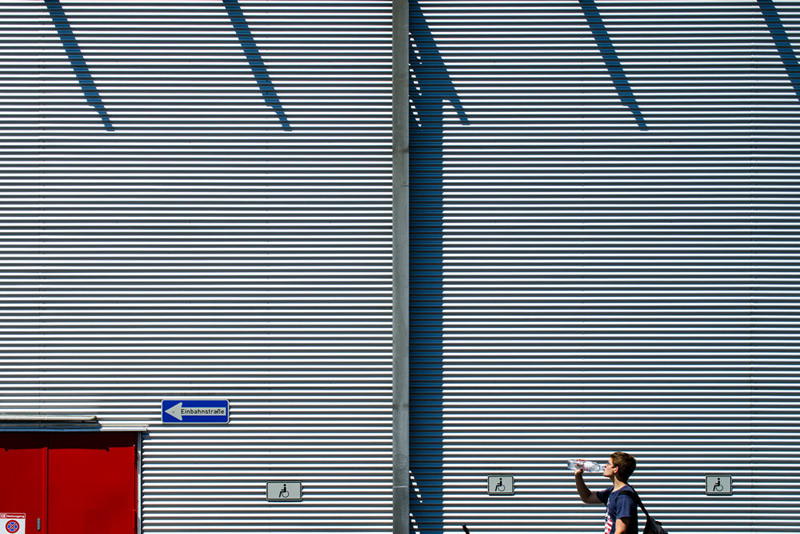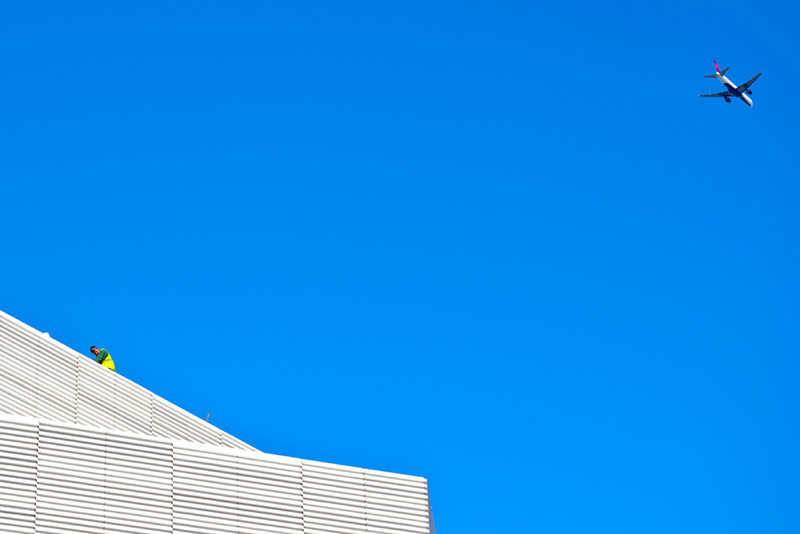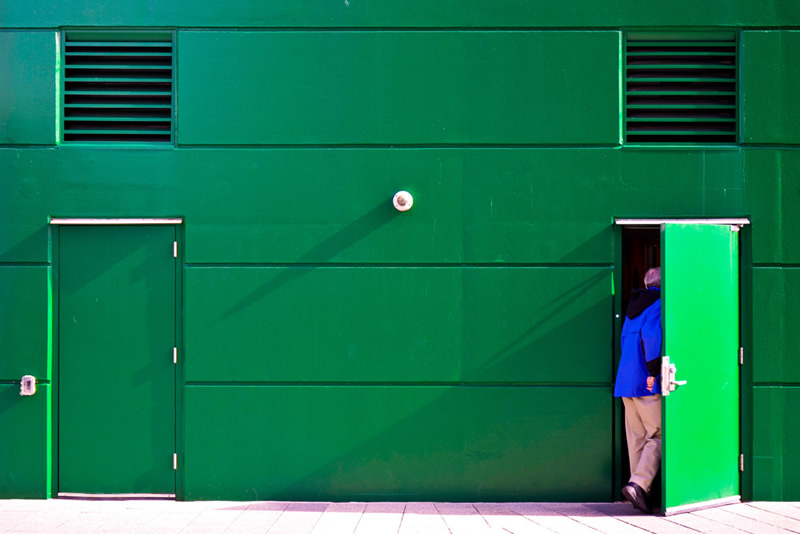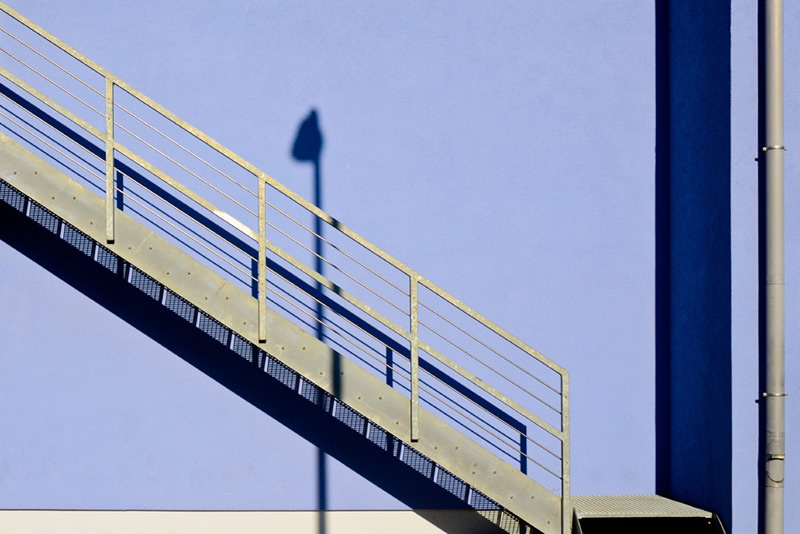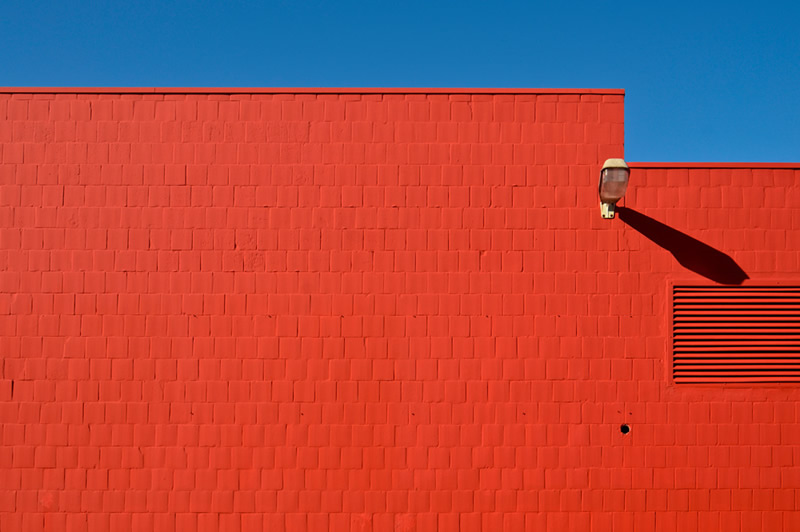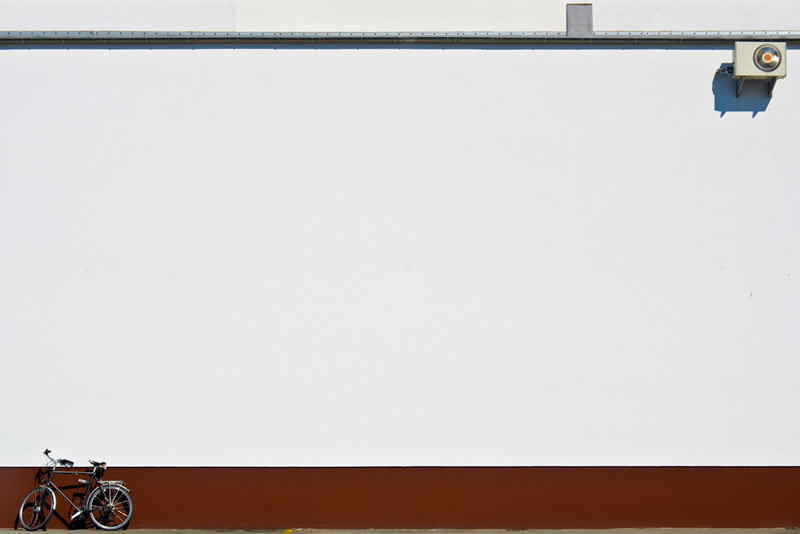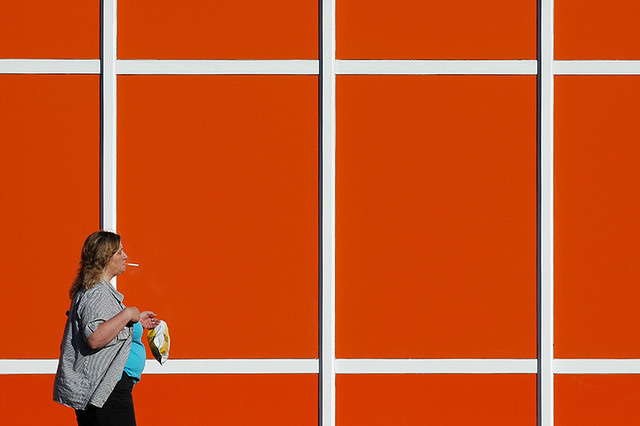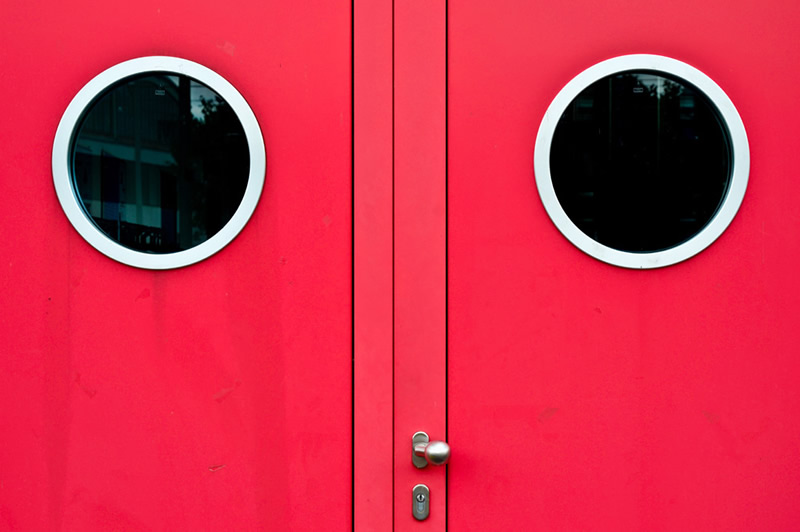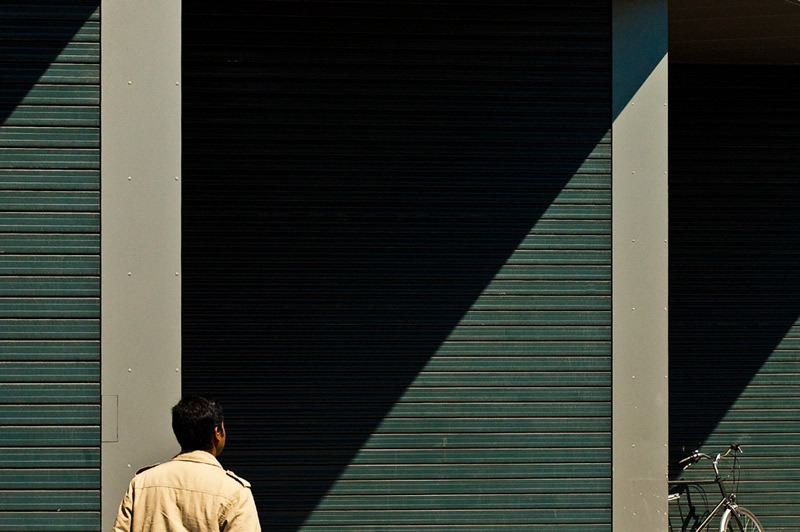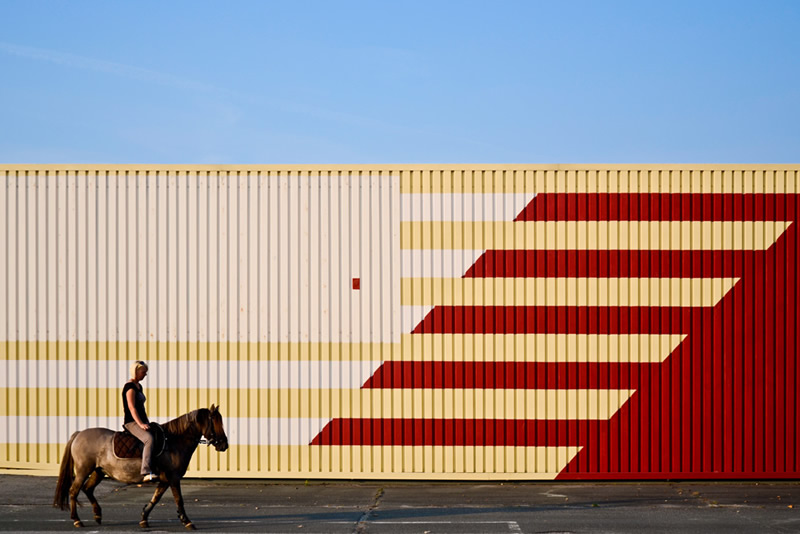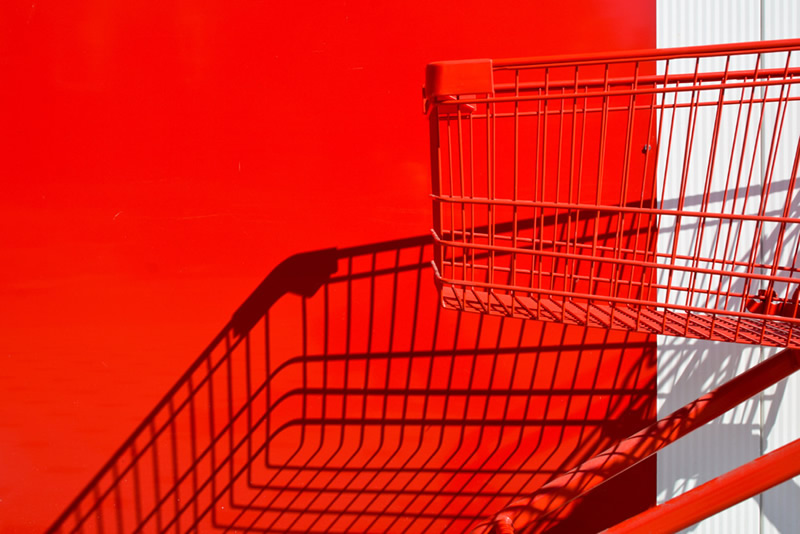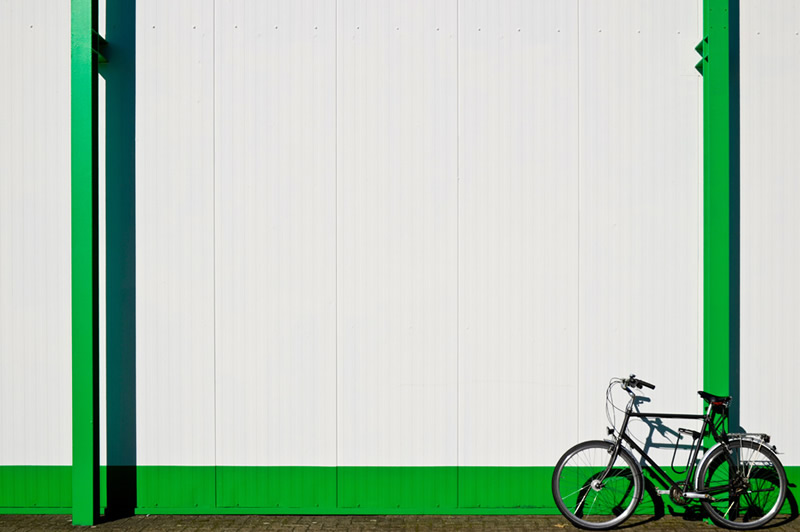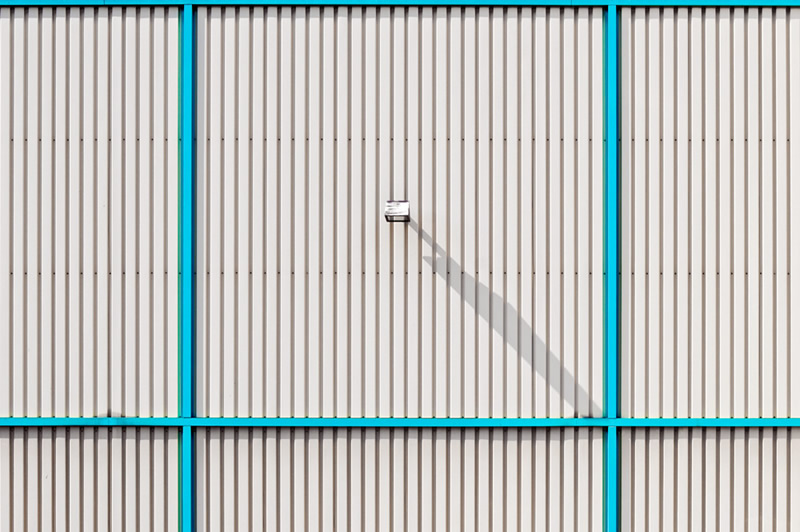 You can find Klaus von Frieling on the Web :
Copyrights:
All the pictures in this post are copyrighted to Klaus von Frieling. Their reproduction, even in part, is forbidden without the explicit approval of the rightful owners.