Here is one more set of comparison images to give you a new perspective. These are just amazing, few images are like before and after and few images are comparing different people. Hope you will like this collection of photos.
All photos are linked and lead to the sources from which they were taken. Please feel free to explore further works of these photographers on their collections or their personal sites.
#1 A Year Ago I Was Depressed And Suicidal. Today Things Have Gotten Better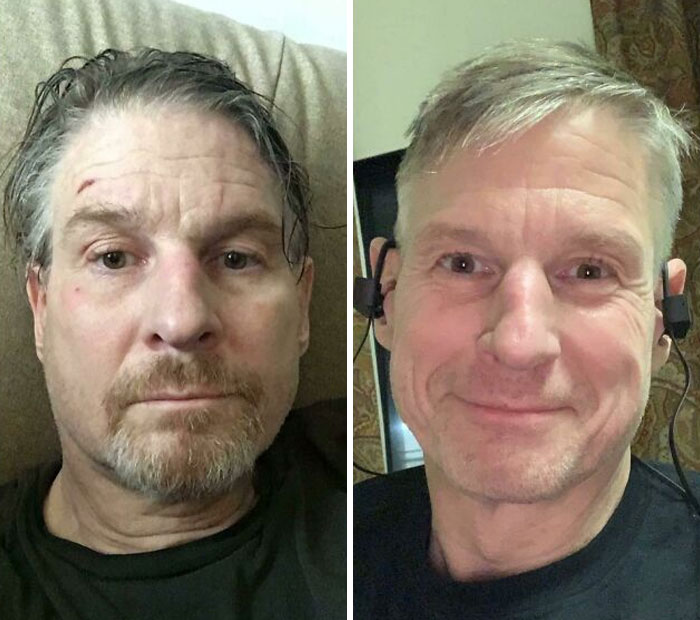 Photo Source: NEDudcat603
#2 Before And After Cleft Lip Surgery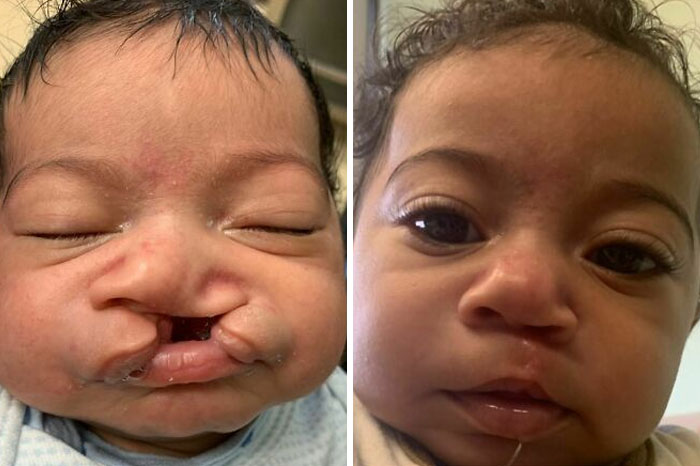 Photo Source: ClashIdeas
#3 Just Retired After 42 Years As An Obstetrical Nurse, At The Same Hospital. Here I Am At The Start (1979) And End Of My Career
Photo Source: nankie
#4 Fifteen Years Later, Still Best Friends
Photo Source: reddit.com
#5 This Art Completes Me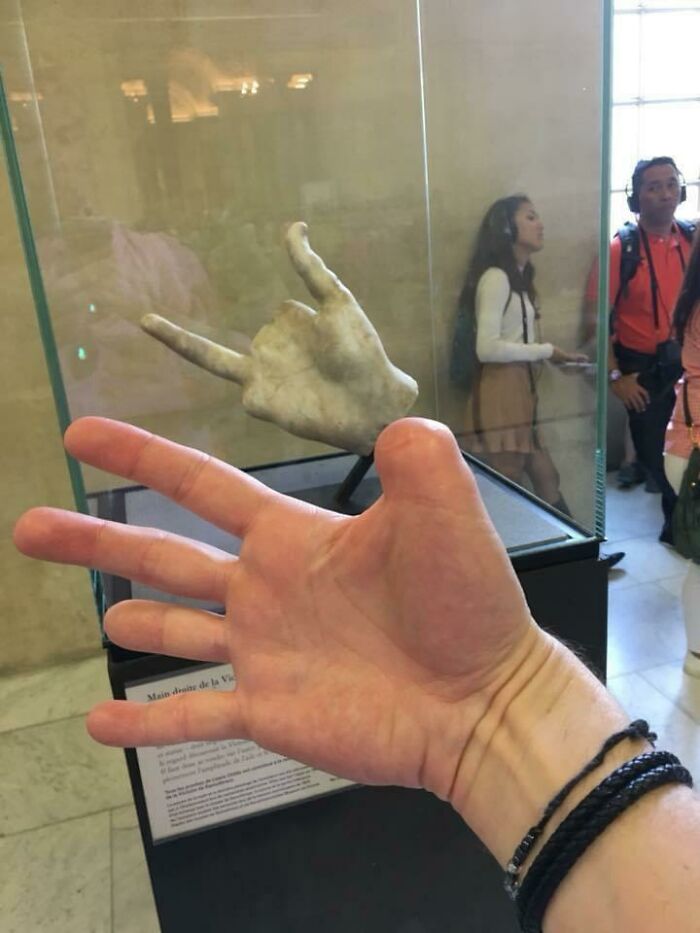 Photo Source: Theobesehousecat
#6 Saw The Left Picture On My Google Photos And Was Feeling Proud Of Myself. 1.5 Years Post Open-Heart Surgery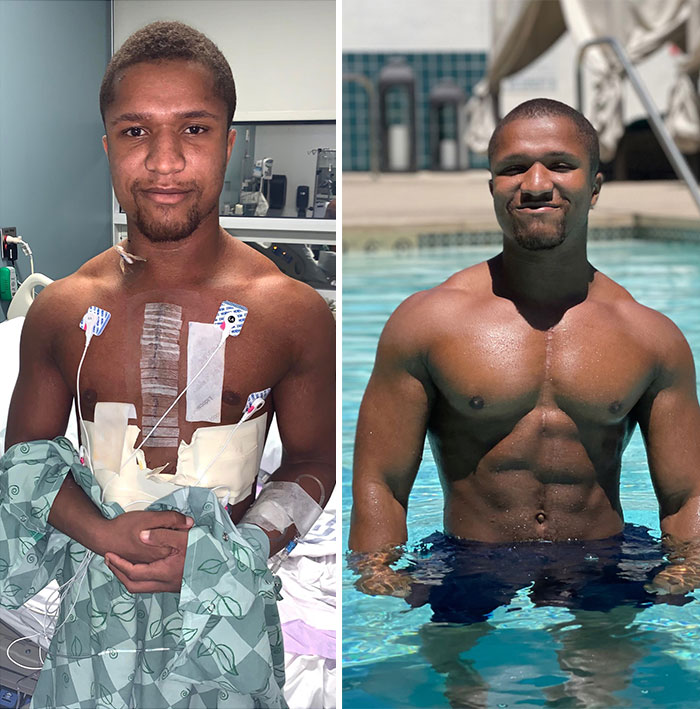 Photo Source: StarksTwins
#7 How 2021 Started vs. How It's Going
Photo Source: myanusisbleeding1991
#8 I Drew Her, She Drew Me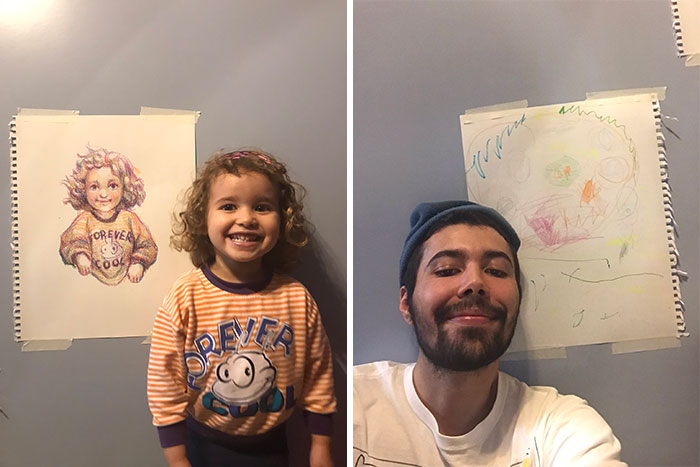 Photo Source: bisualvoy
#9 One Year Since My Wife Brought A Flea Ridden, Tiny Baby Back To Life With A Blood Transfusion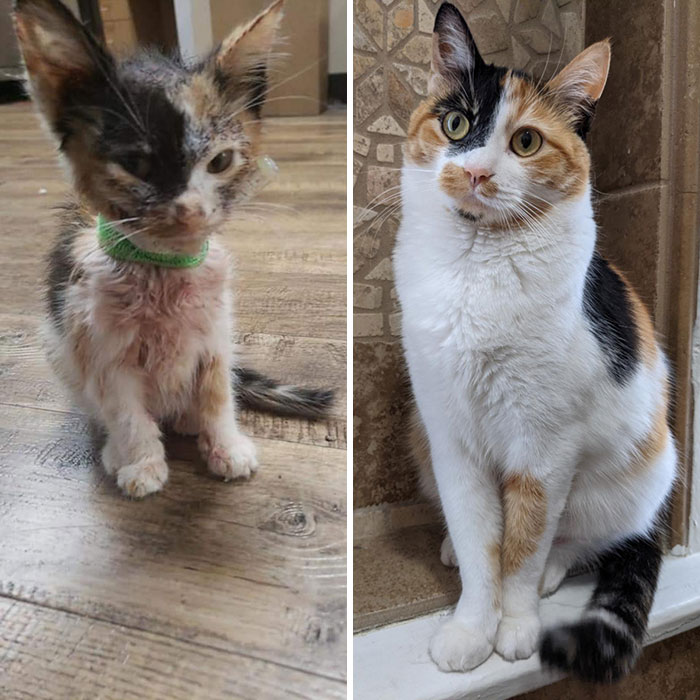 Photo Source: Paradoxial85
#10 Inherited A Painting A Few Years Ago, Randomly Came Across The Building In The Painting While On A Trip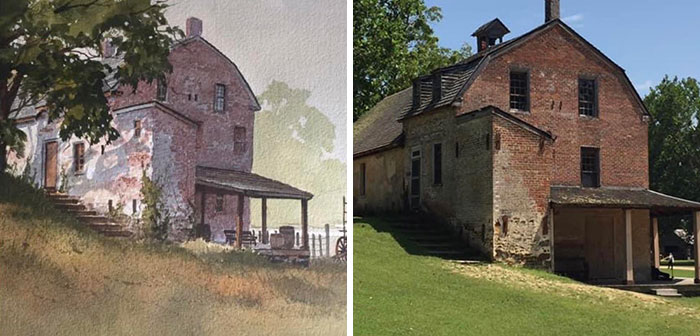 Photo Source: _KeepThePUNgoing_
#11 This Is My Feral Friend Sad Boy, Showing Off How Good He Looks After A Few Months Of Love And Care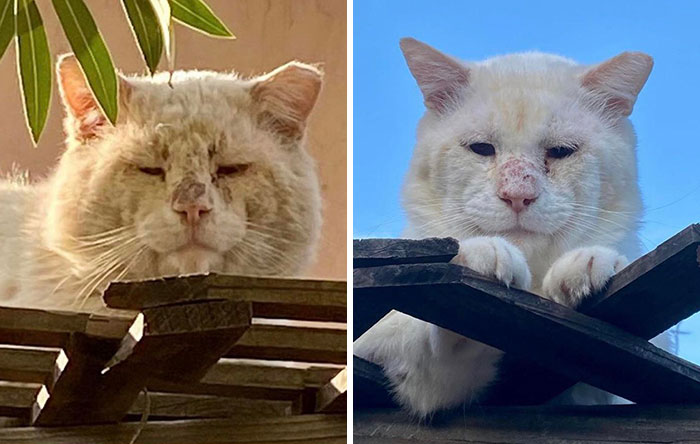 Photo Source: PoetsSquareCats
#12 My Brother's Dog, Ricky, Before And After Adoption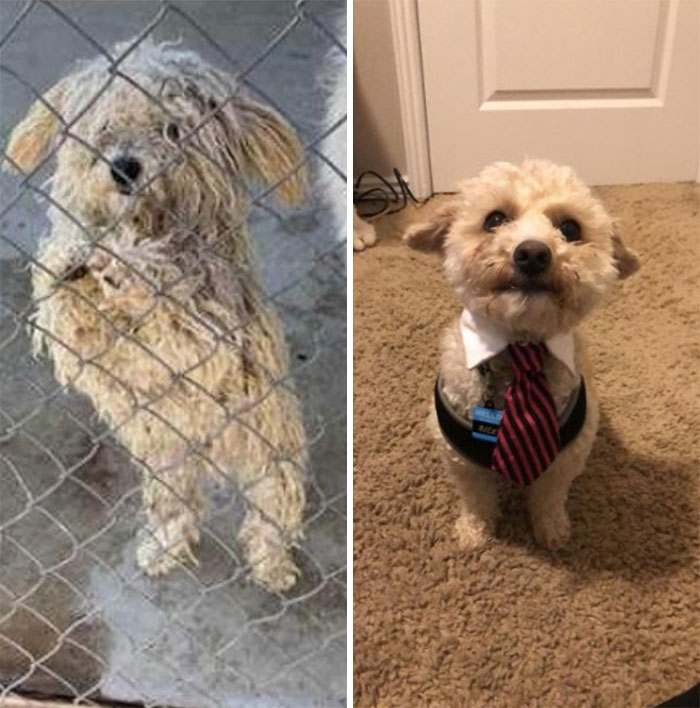 Photo Source: ChiefWolfy
#13 Real Estate Agent's Response To Vandalism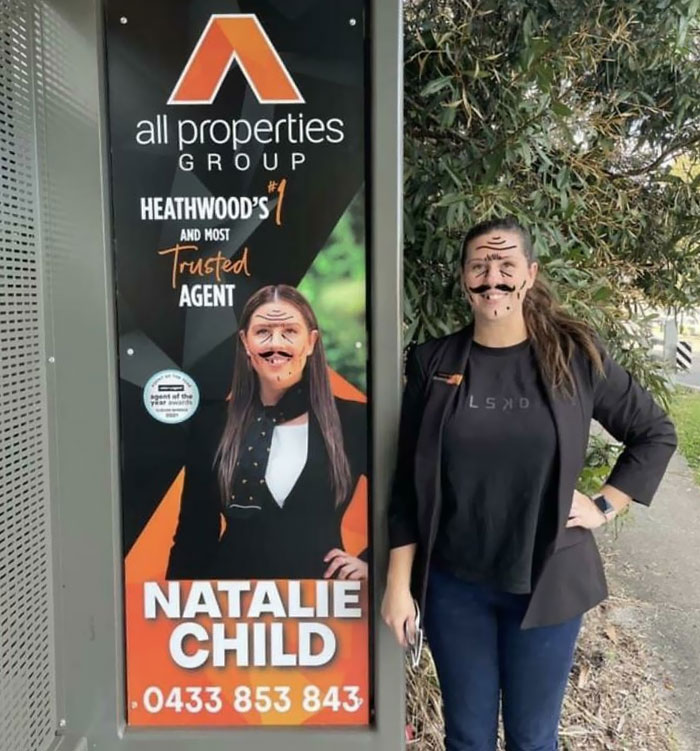 Photo Source: Palifaith
#14 Cubic Window During Different Times Of Day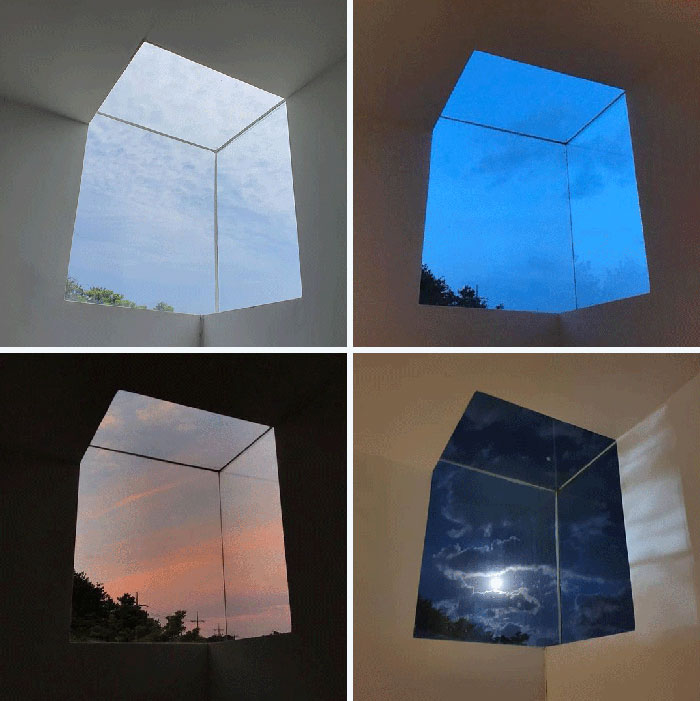 Photo Source: solateor
#15 Turning Vitiligo Into An Art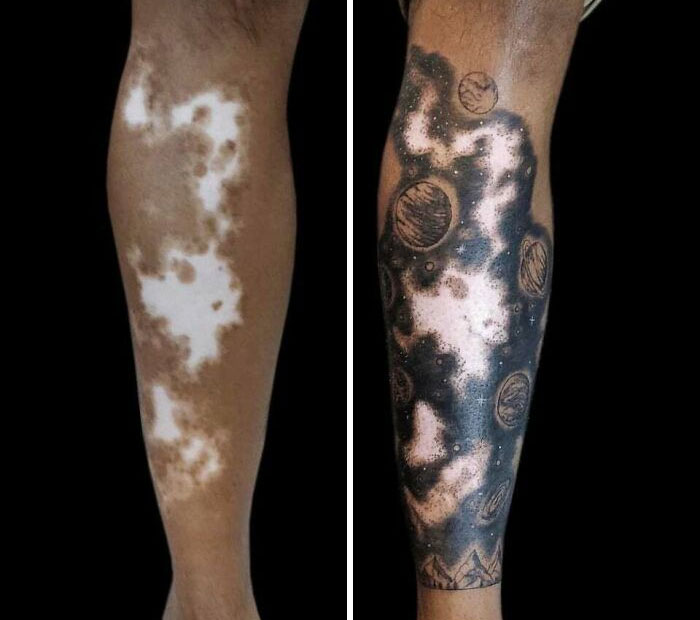 Photo Source: reddit.com
#16 This Is The Size Of A Tree They're Cutting Down In Canada Compared To A Human. This Is Why People Photo Source: Are Getting Upset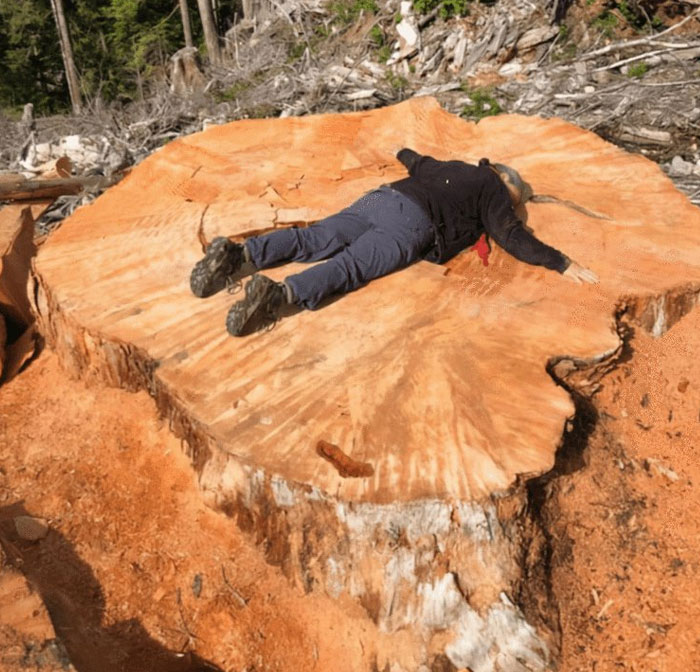 Photo Source: WillOfTheLand
#17 My Little Guy Turned 1 This Week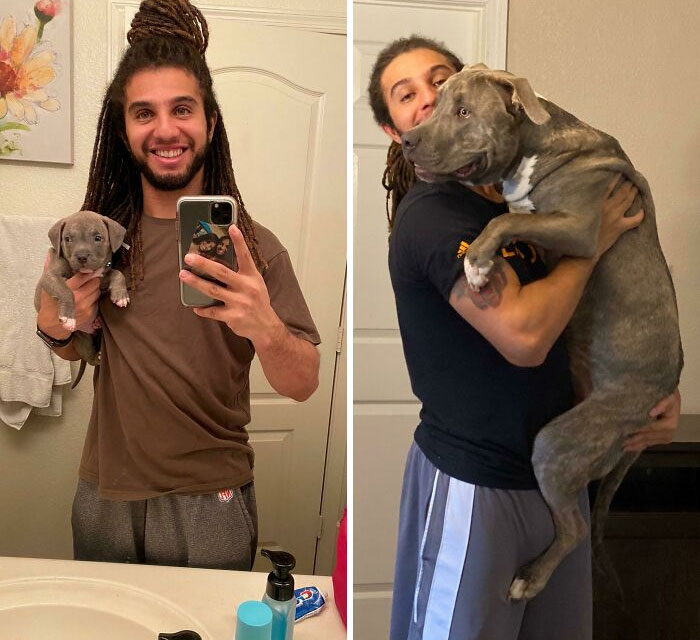 Photo Source: RastaDonut
#18 One Is Not Like The Others. Can You Guess Which Is The Weird One?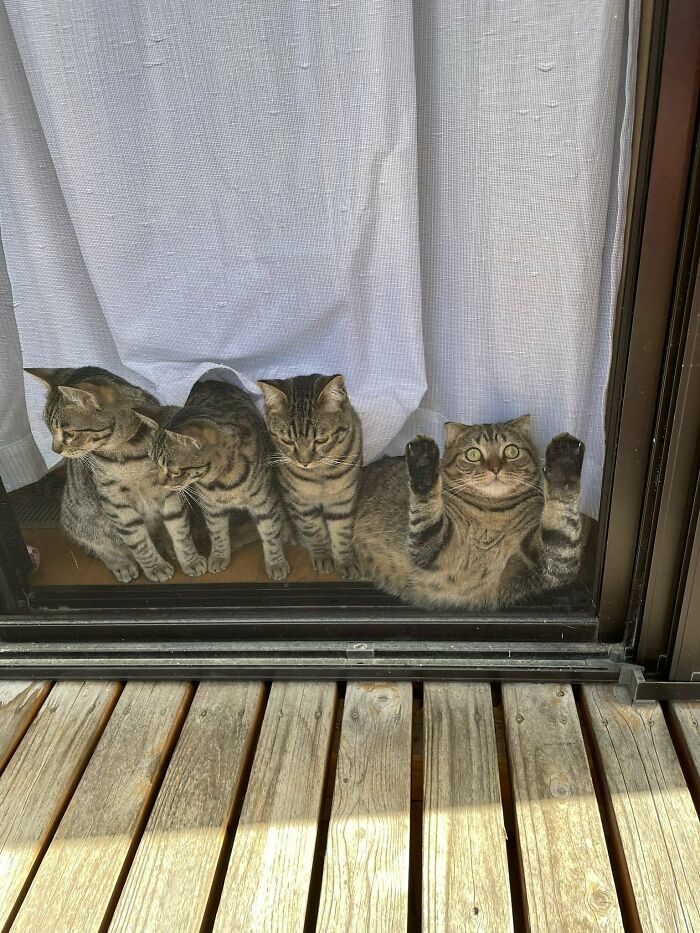 Photo Source: superbialm
#19 Today Is Lithuanian Statehood Day Aka Mindaugas Coronation Day, So Lithuanian Army Decided To Share This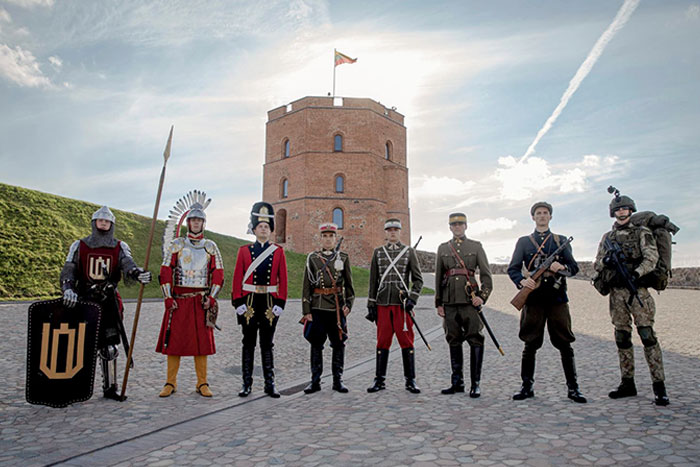 Photo Source: kariuomene
#20 Effects Of Light Pollution: How The Stars Look On A Typical Night Versus A Widespread Power Outage
Photo Source: TomNookTheCook
#21 My Wife Said He Wouldn't Get That Big, But He Got Big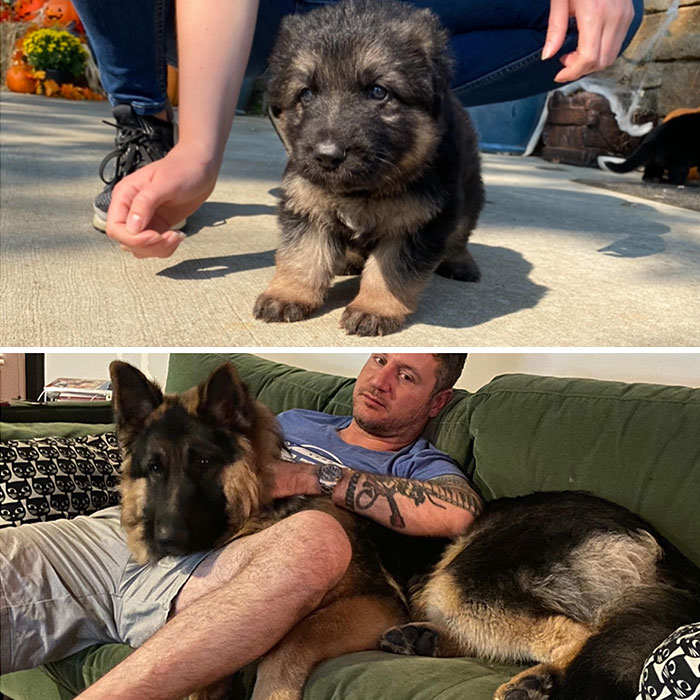 Photo Source: 99percentCat
#22 Men's Beach-Handball Teams Uniform vs. The Women's Uniform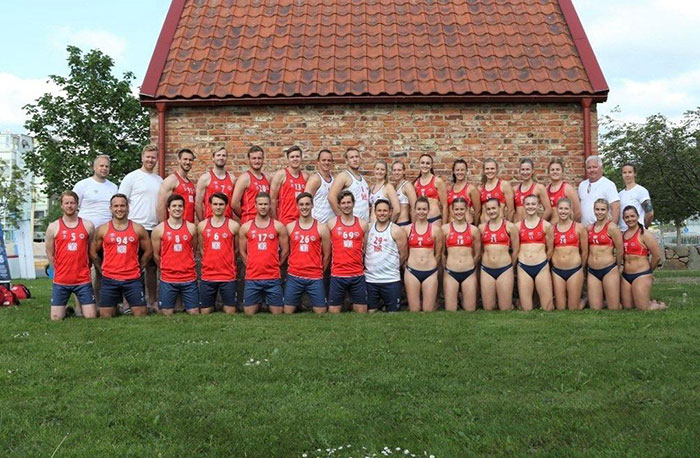 Photo Source: Niclas Dovsjö
#23 Inseparable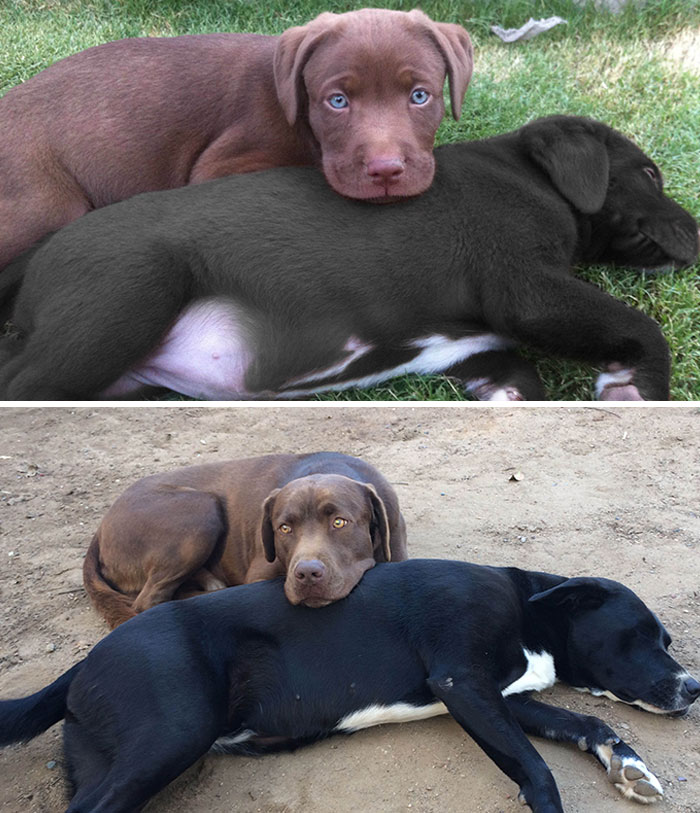 Photo Source: estunum
#24 S21 Ultra In My Wife's Jeans vs. My 18-Month-Old Son's Joggers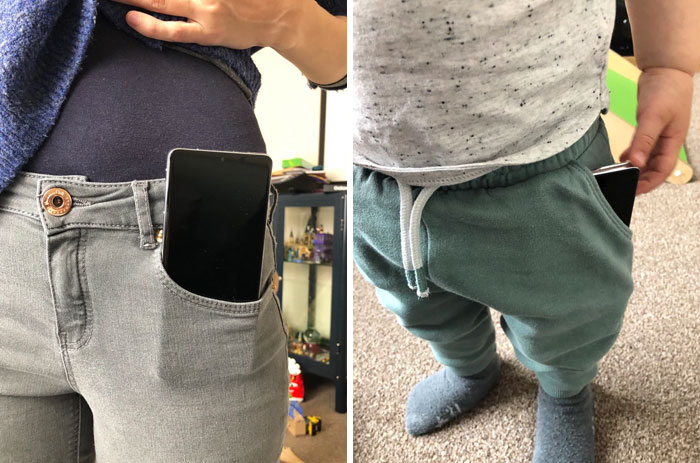 Photo Source: ben_j_davis
#25 One Of These Chess Pieces Is Different From The Others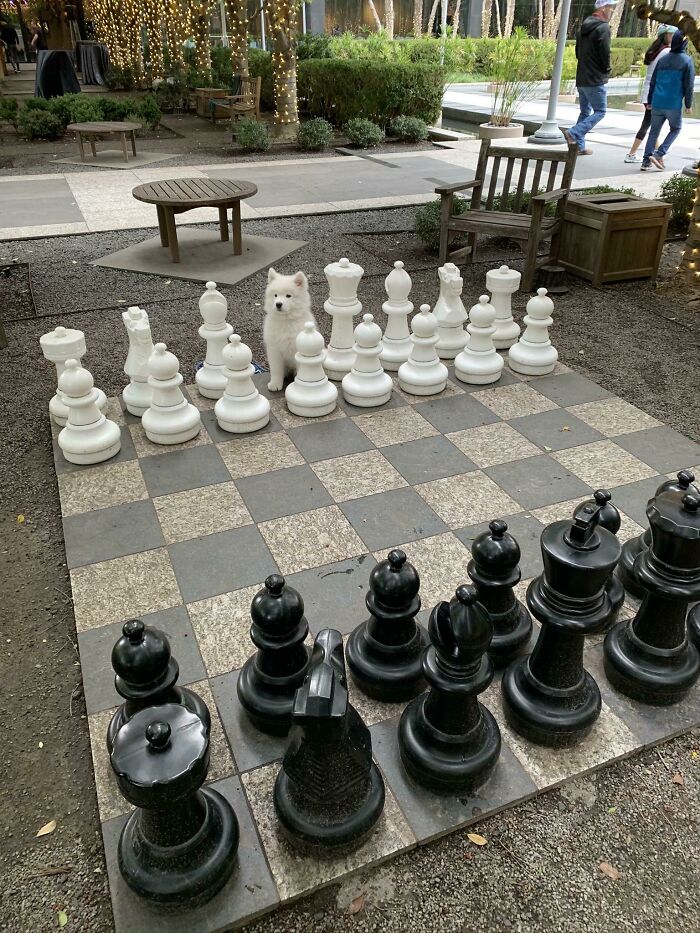 Photo Source: Perfectenschlag_
#26 After Growing My Hair Out For Nearly 3 Years, I Finally Decided To Cut And Donate It This Month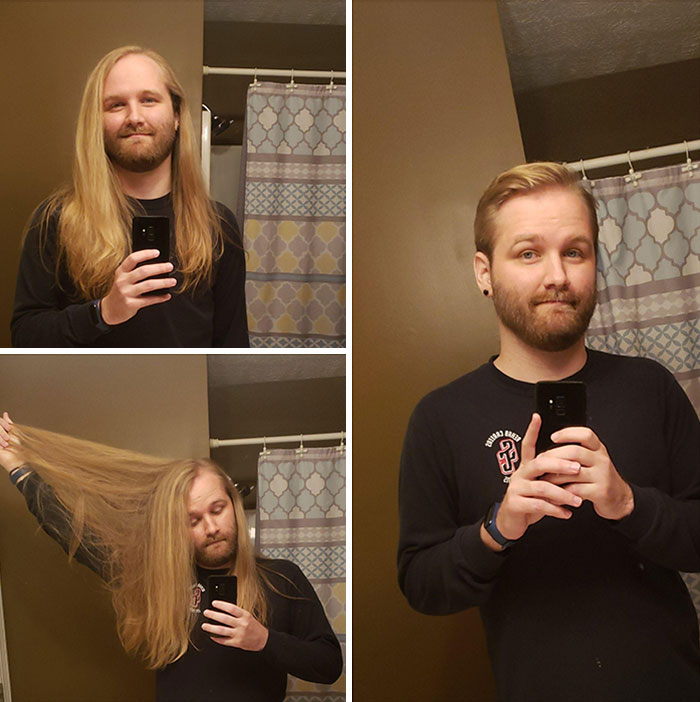 Photo Source: GoofyGooberBoi
#27 My 1977 Triumph Spitfire Next To A Couple Of Fords On 44's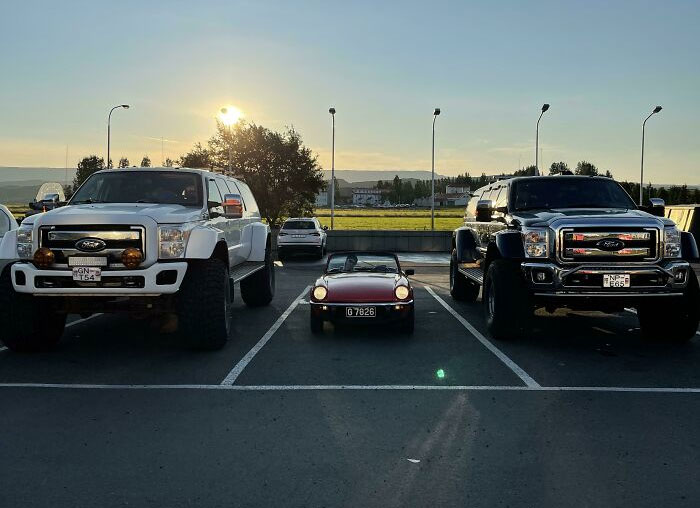 Photo Source: ofurdadi
#28 Women's USA Basketball Team vs. El Salvador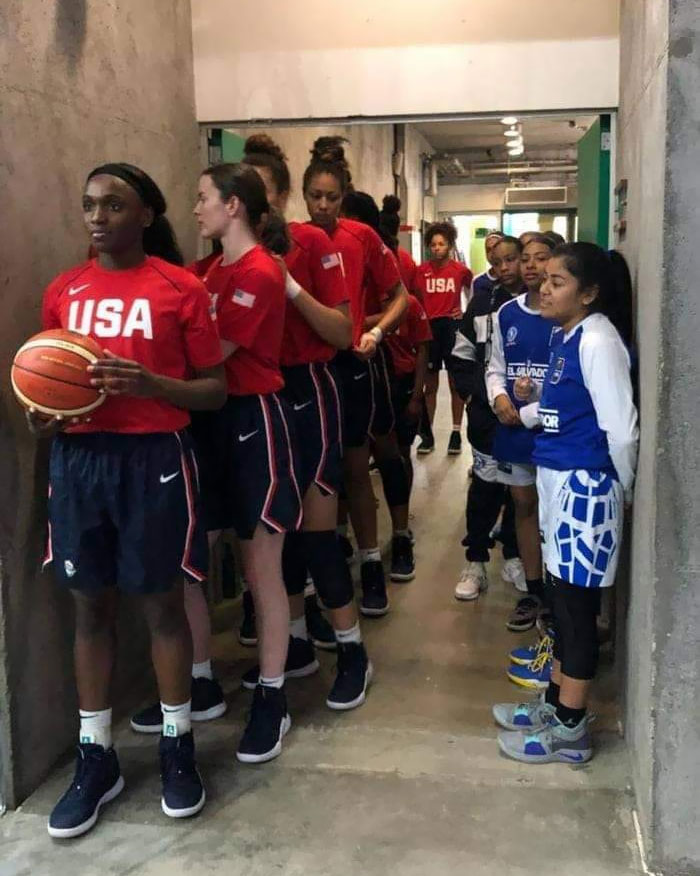 Photo Source: LunchroomRumble
#29 Wednesday Is Not Good At Pictures. More Photogenic Cat For Comparison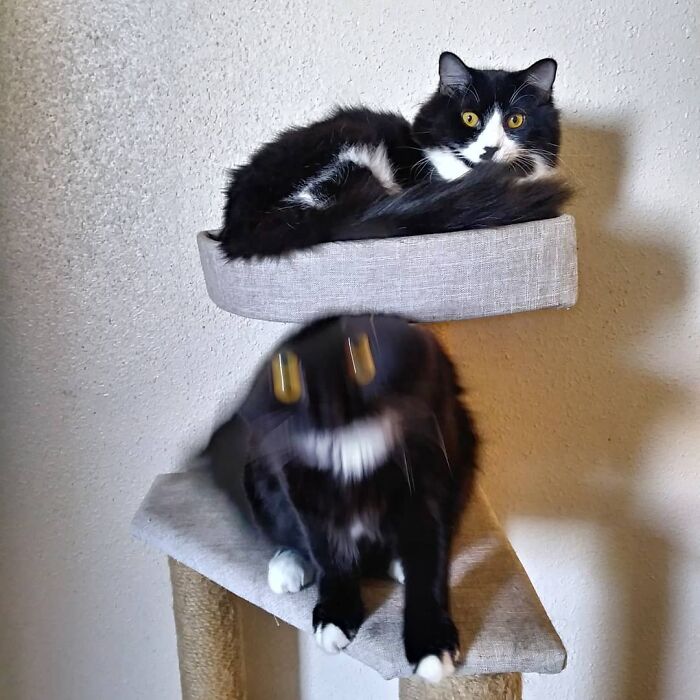 Photo Source: woolvillan
#30 2019 vs. 2021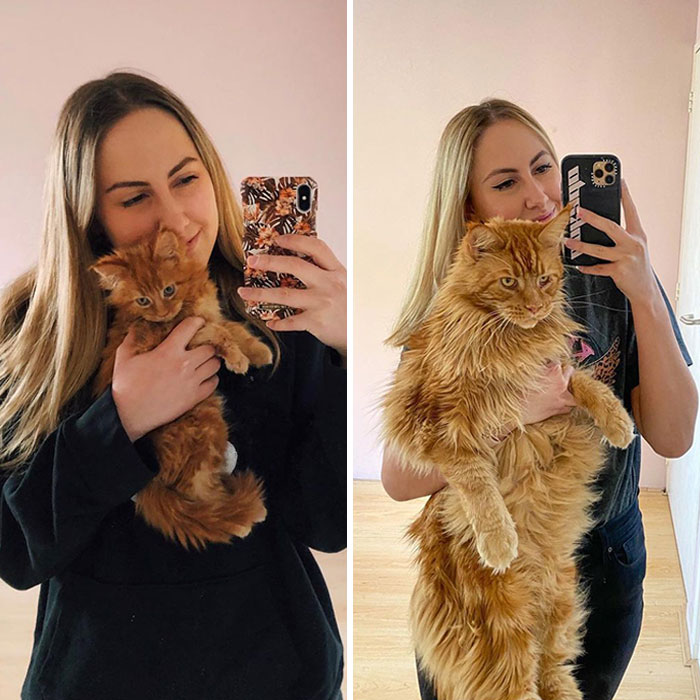 Photo Source: daantjhuu
#31 The Many Colors Of Lake Superior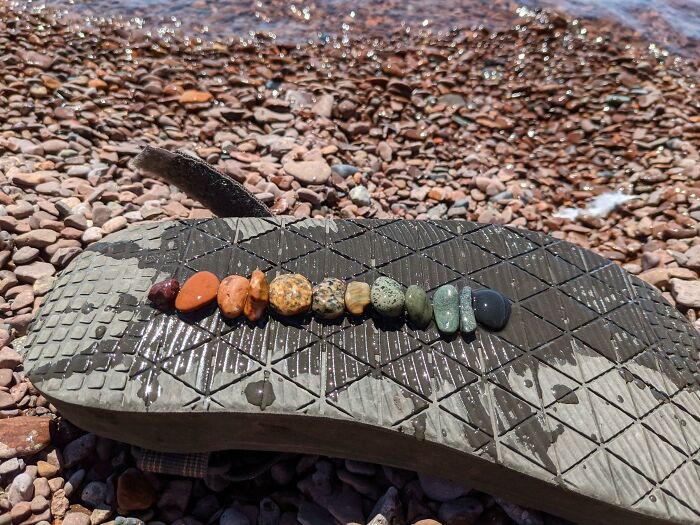 Photo Source: srhmjh
#32 Daughter's Science Experiment. The Plants Hear Her Voice Recorded On A Loop. The One On The Far Left Hears Mean Comments, The One On The Far Right Hears Loving Comments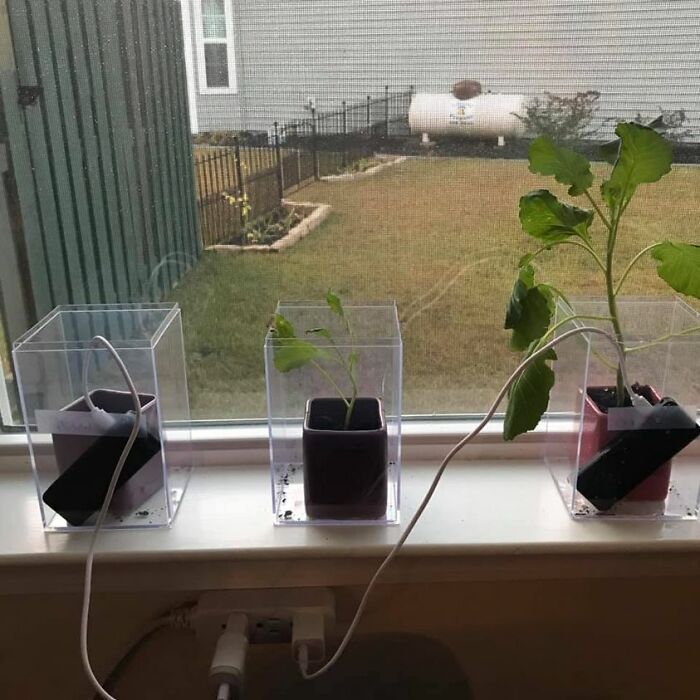 Photo Source: Steve Curran
#33 Found Band-Aids For Different Skin Tones At Target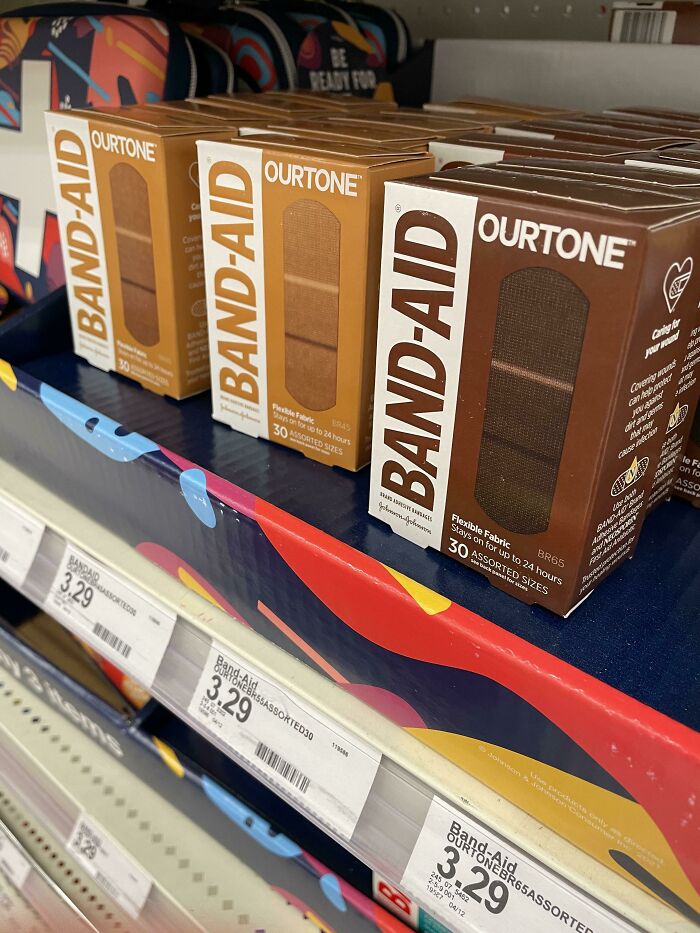 Photo Source: Frings_Chicken_House
#34 This Massive Bald Eagle Feather I Found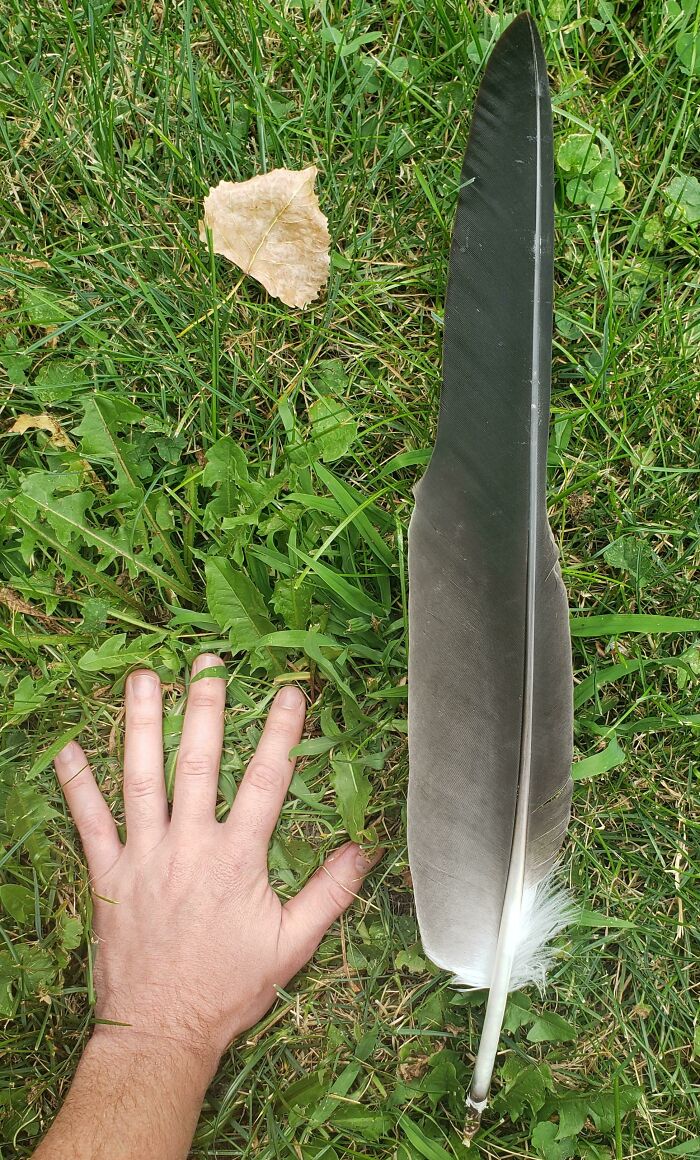 Photo Source: Gone333
#35 This Tiny Banana I Harvested Today. Hand For Scale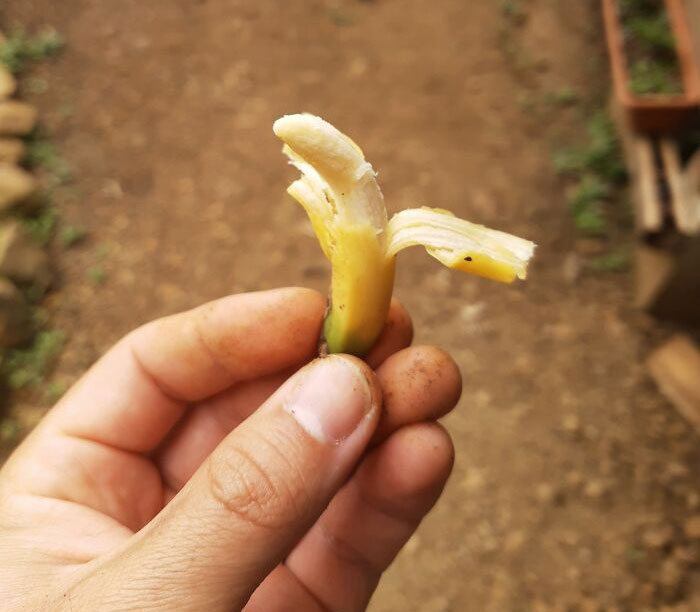 Photo Source: ArnoldHarold
#36 I Inherited My Grandma's Sewing Supplies And As I Was Putting Them Away Realized I Bought The Exact Same Buttons That She Did Over 35 Years Ago For Me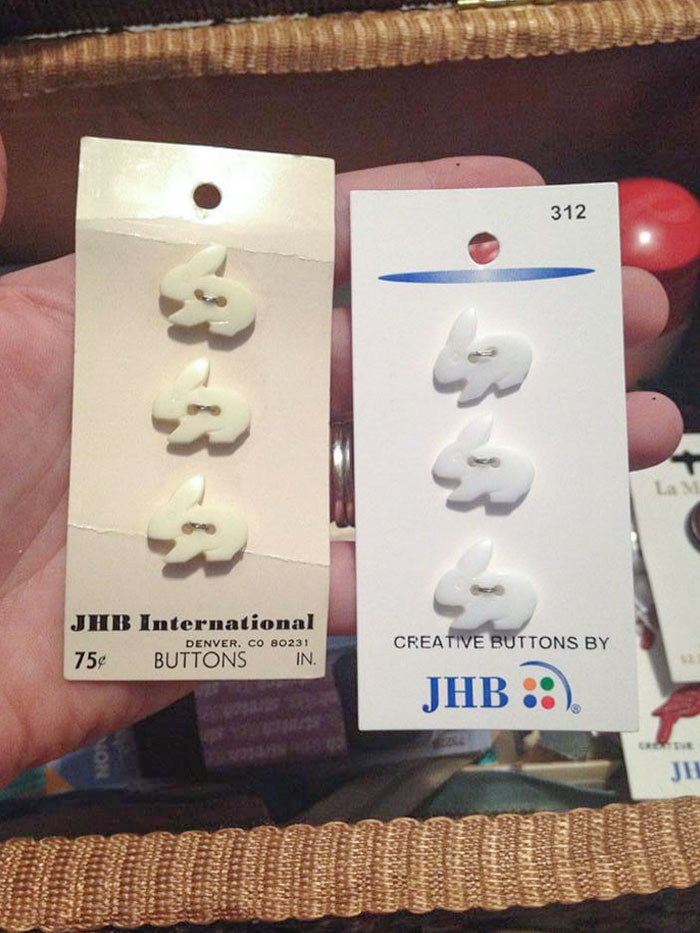 Photo Source: Glitter_Plague
#37 Two Scientists Created The "Sea-Thru" Algorithm That Alters Underwater Photos To Show What The Colors "Really" Look Like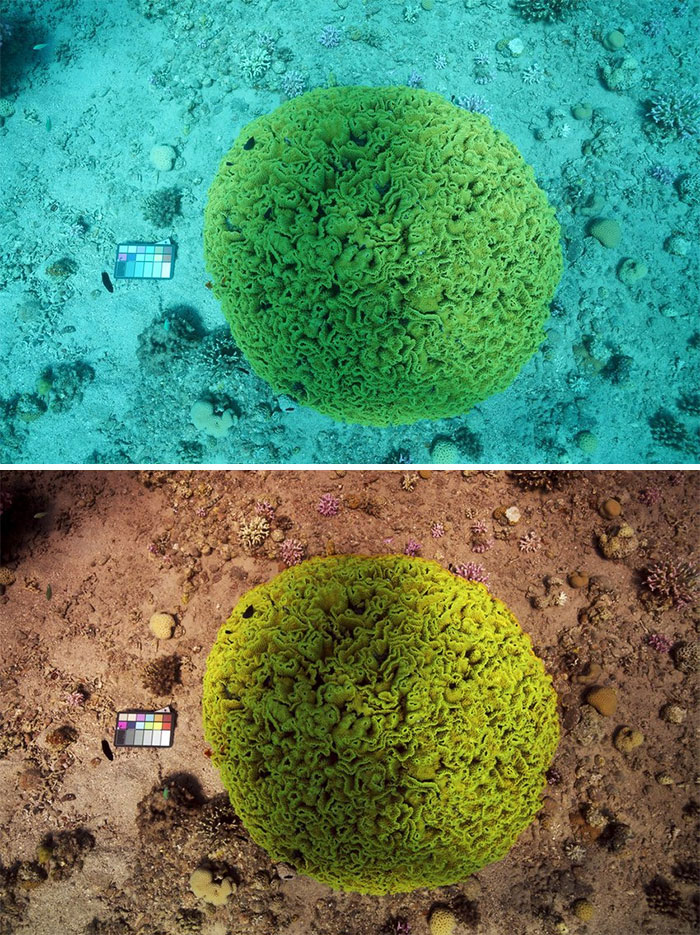 Photo Source: Derya Akkaynak
#38 My Mom And My Sister 2000/2021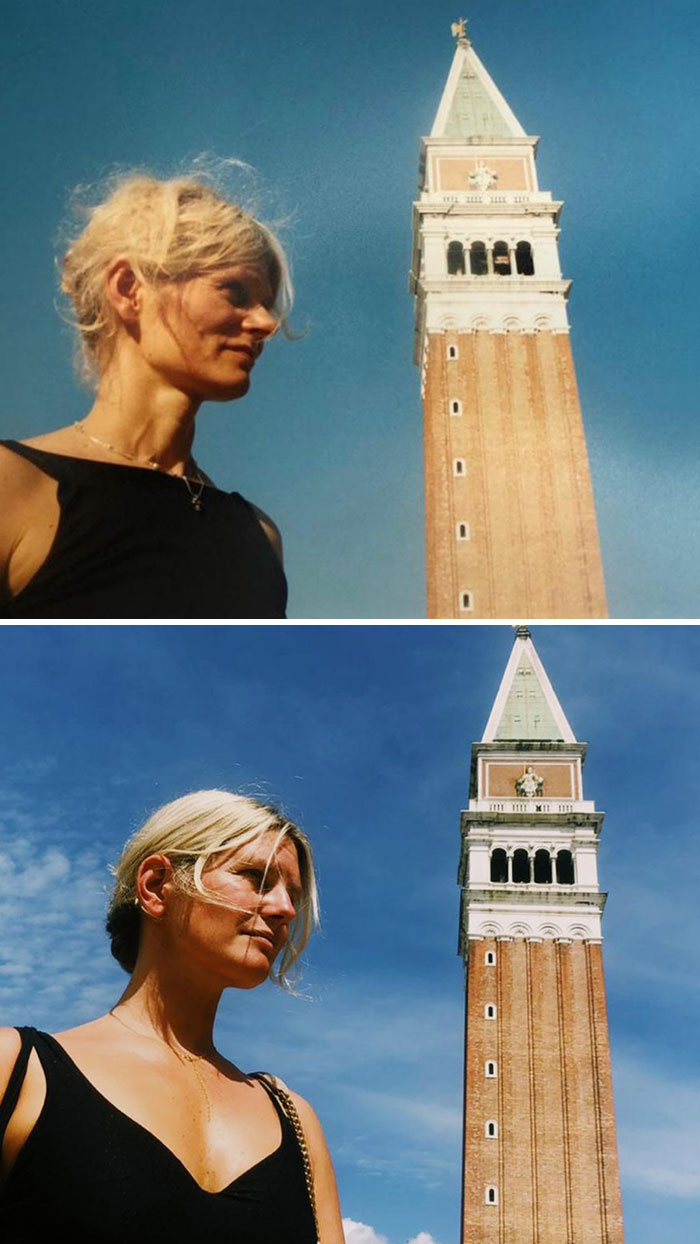 Photo Source: ThenemeY27
#39 14 Years Later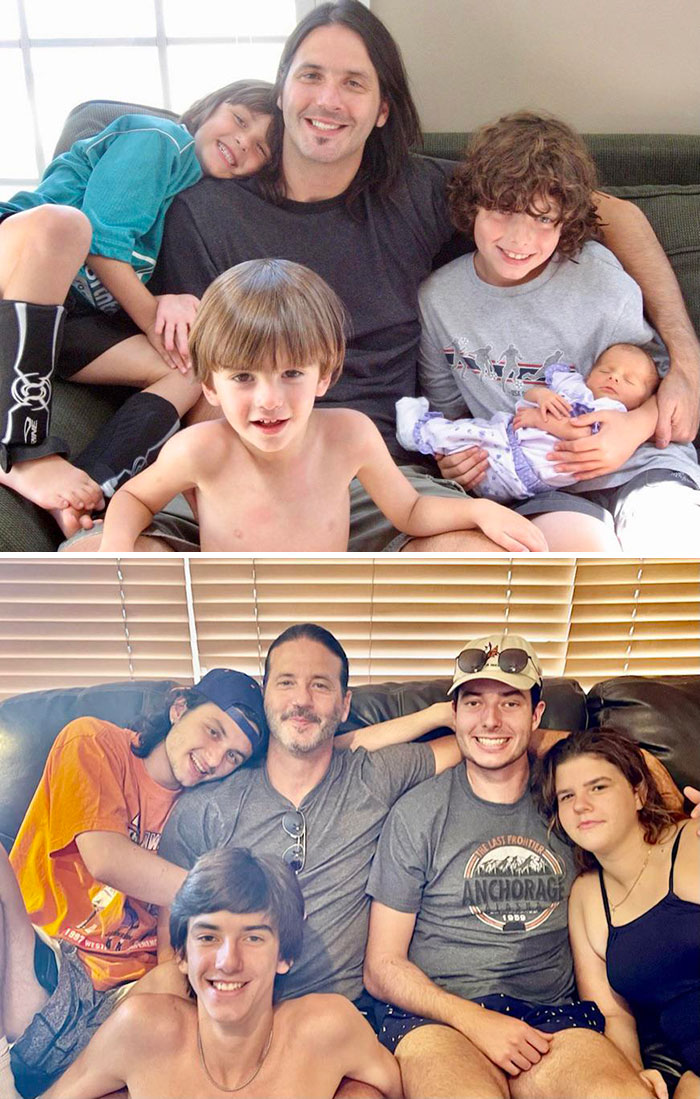 Photo Source: Photo Source: NYGroove
#40 11 Weeks And 11 Years And Both Very Cute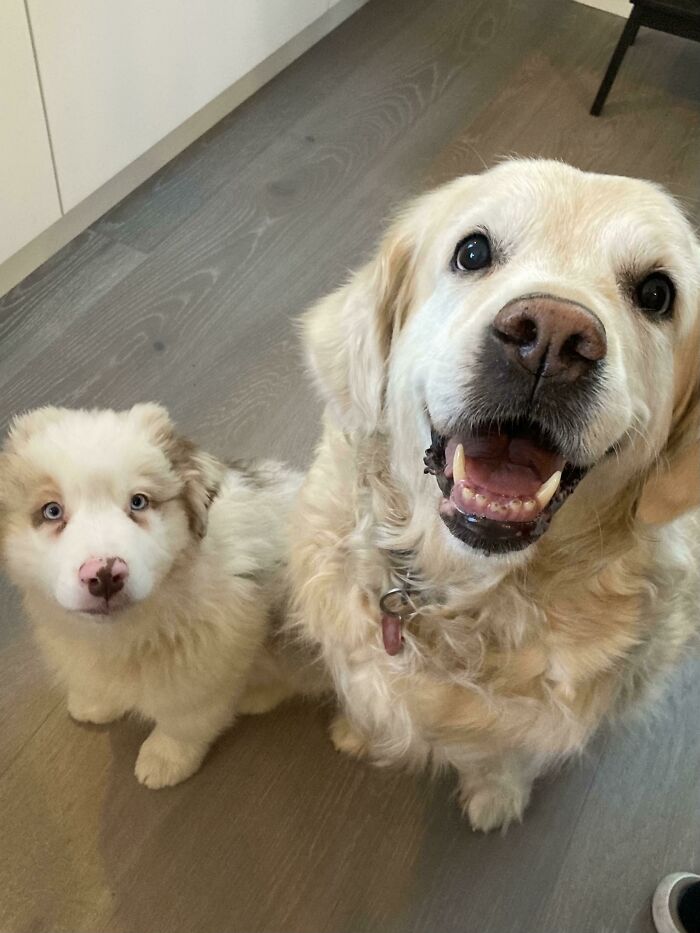 Photo Source: cmlo81
#41 An Ice Cream Shop I Visited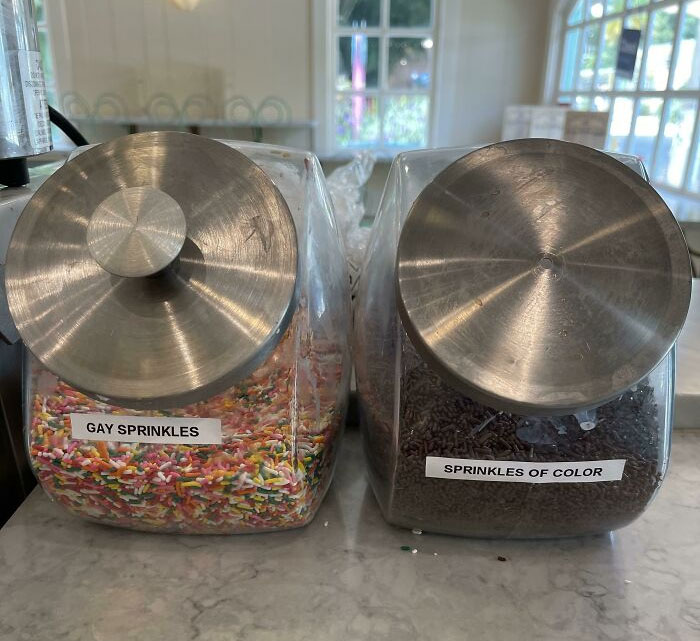 Photo Source: dylanciaga
#42 Size Difference In Olympians Doesn't Matter, Depending On What Sport You Do? Volleyball Player vs. Gymnast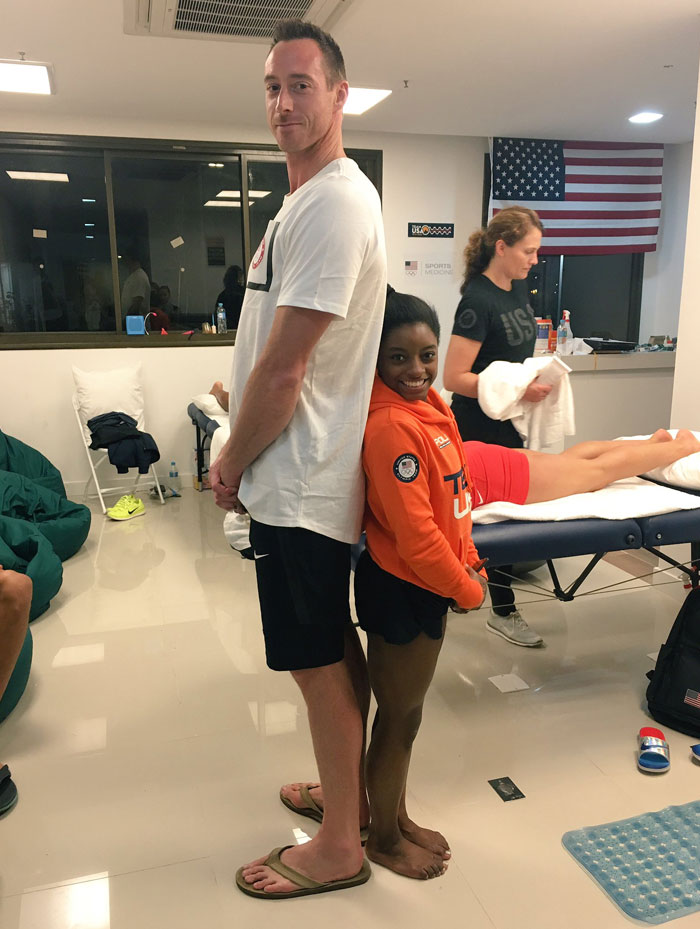 Photo Source: Simone_Biles
#43 Sunlight Reflecting Through Different Lengths Of Aluminum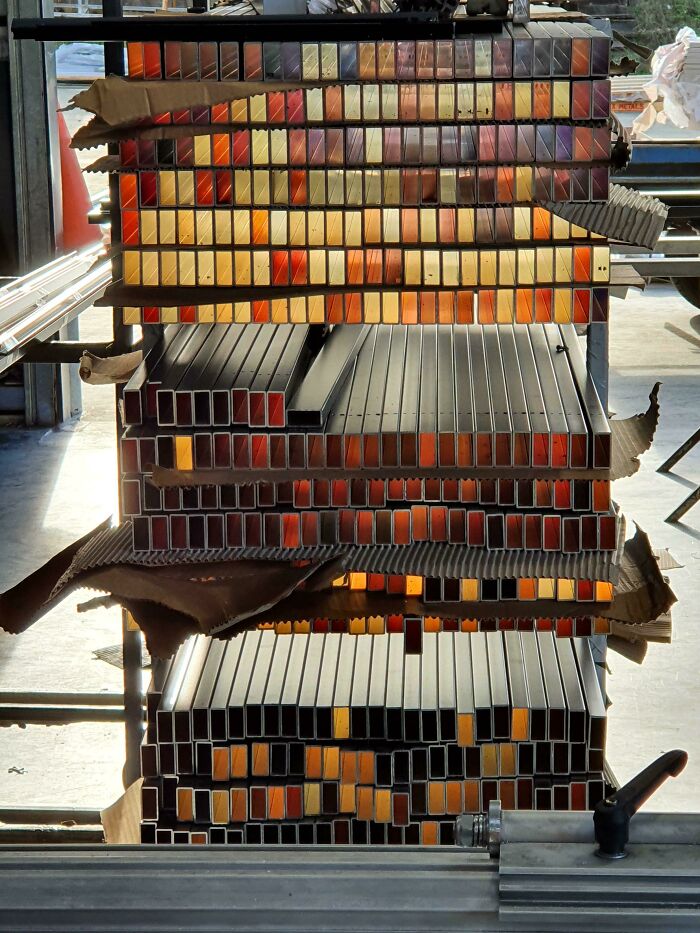 Photo Source: Quasaris_Pulsarimis
#44 Women's Clothing Sizes Are Nonsense. Both Size 32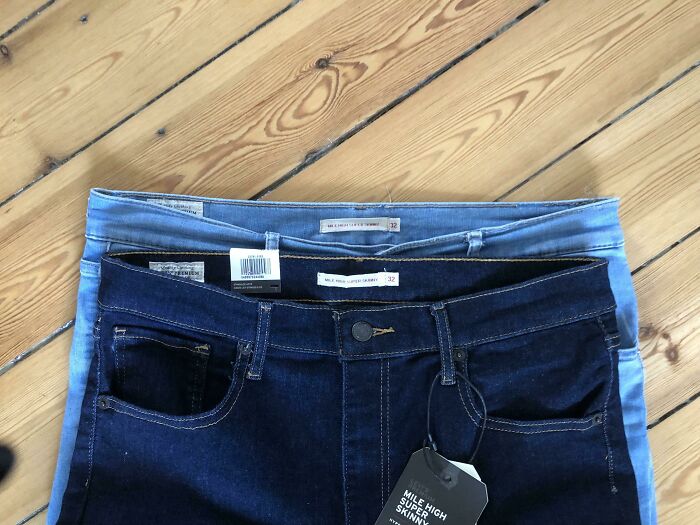 Photo Source: Randi_Scandi
#45 This Giant Dandelion I Found On My Walk Today. Hand For Scale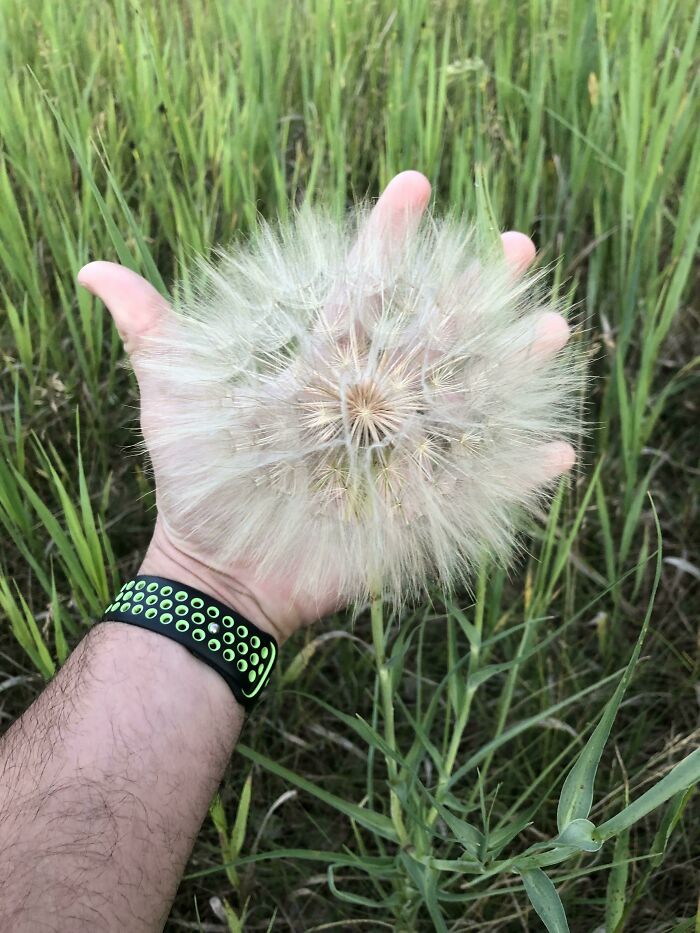 Photo Source: blood_omen
#46 What Sunscreen Looks Like Through A UV Camera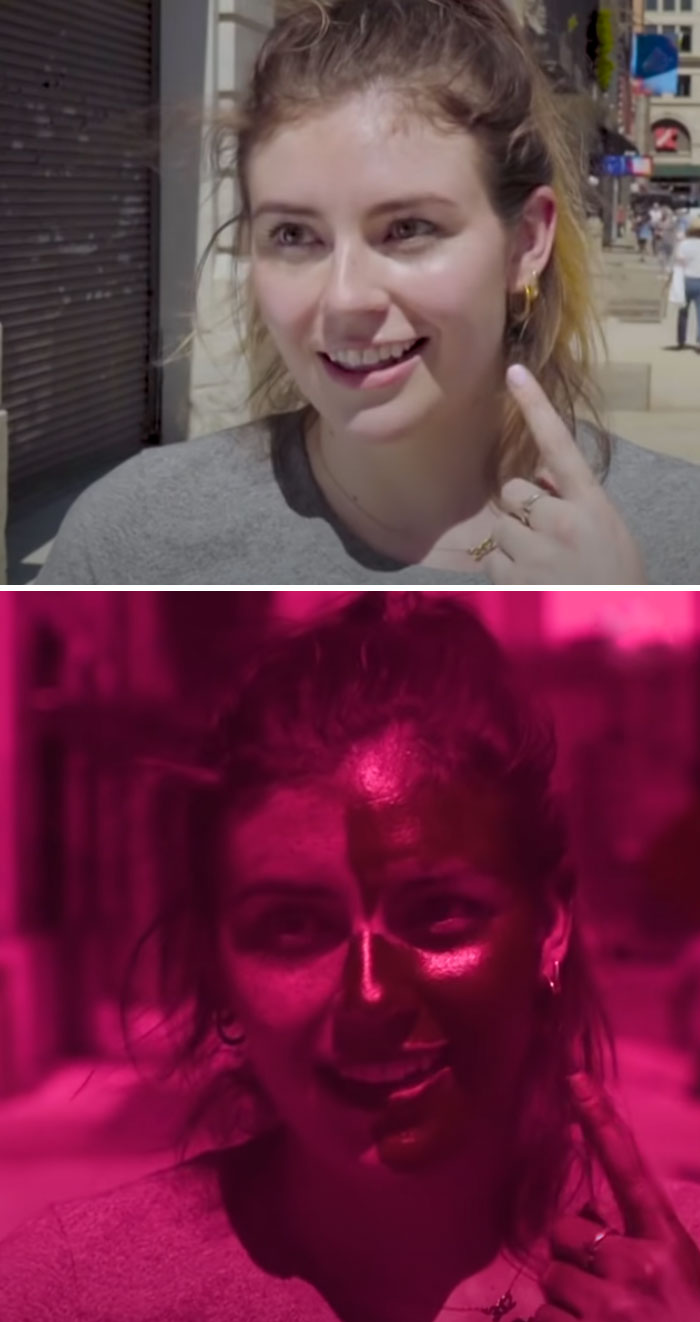 Photo Source: Blubbpaule
#47 I'm Being Overcharged By Insurance After My Daughter Was Born. This Is The Pile Of Mail I Have To Go Through To Prove They're Ripping Me Off. Pear For Scale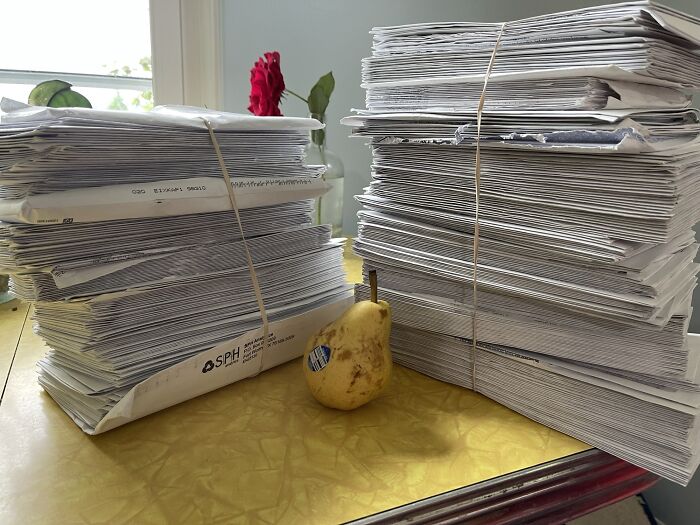 Photo Source: ethicalgreyarea
#48 One Of These Is A Twig, The Other Is A Moth Larva
Photo Source: A_sparagus
#49 The Cables I Need To Charge Three Devices Made By The Same Company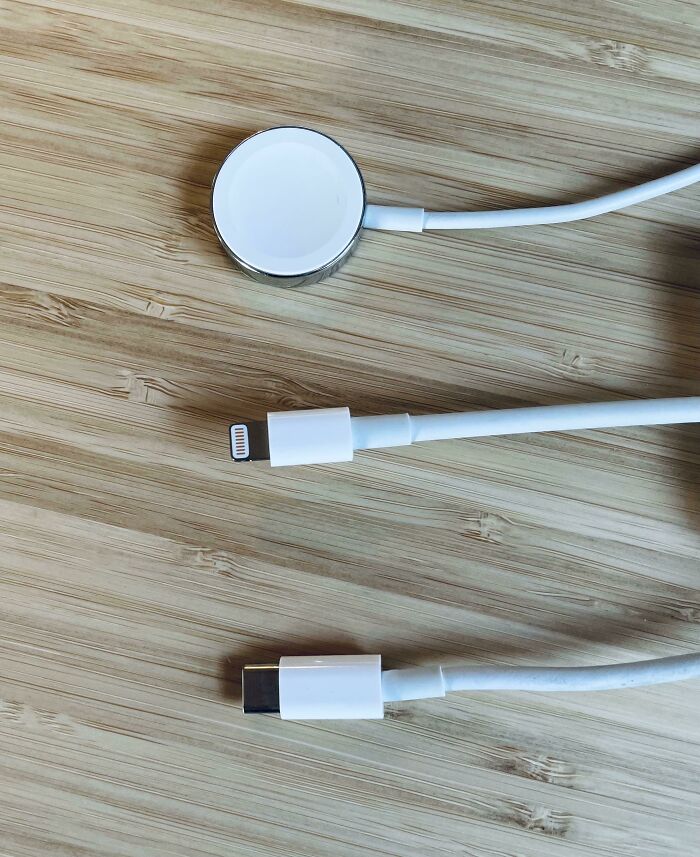 Photo Source: dronepilot5
#50 Altenburg, Germany. Before And After The Ongoing Severe Flooding Due To Excessive Rain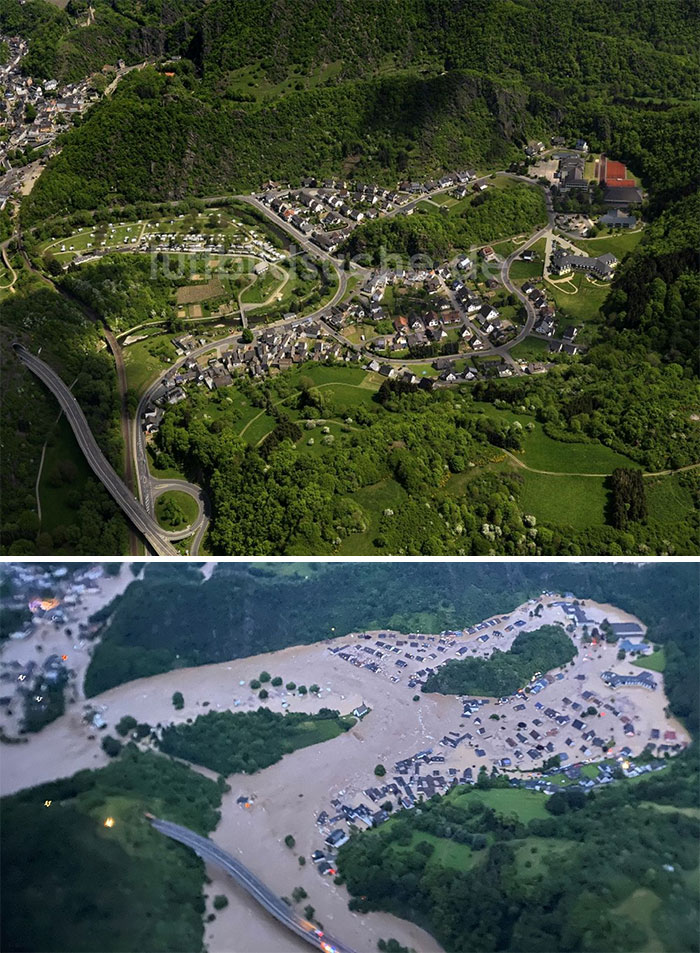 Photo Source: Max_1995
(h/t: Boredpanda)
---
You can find our previous related articles: