Mumbai is one of the oldest cities in India. Being the capital of Indian state Maharashtra, it is the fifth most populous city in the world. You could easily say that is because of the enormous amount of opportunities this city has got to offer the people coming through from various small towns and villages across the length and breadth of the country. Named after Koli goddess Mumbadevi, Mumbai has the natural harbour providing a grand deal of business of fishermen. Very well connected by road, rail and air transport, Mumbai is one of the finest metropolitan cities in India.
In this post of ours, We wanted to touch the old glory of this place through some unbelievable old treasure photographs. This will let you know how significant this city has been over the period of years and would show us the ambience and busy schedule of the people here.
Interesting Facts about Mumbai
This city was built on what once use to be a group of seven islands.
It was the work of British engineers during 19th century to landfill these islands to form the present Mumbai.
Mumbai was earlier known as Bombay, meaning Good Bay in Portuguese.
The Mumbai Suburban trains carry close to 8 Million commuters daily, this is more than the population of Israel.
Not to forget the incredible Dabbawalas, they carry more than 200,000 Lunch boxes daily.
Dharavi is the biggest slum in the world, but wait they are reported to export goods worth more than USD 700 million to countries across.
All photos are linked and lead to the sources from which they were taken. Please feel free to explore further works.
Bombay (Mumbai) Harbour Scene – c1880's
Beautiful Architechture in Bombay (Mumbai) – c1890's
An Young Woman in Sari, Rides Bicycle – Bombay (Mumbai) Undated Photograph
A Bombay (Mumbai) Drygoods Store – c1920's
A Parsee Lady with a Child – Studio Photograph Bombay (Mumbai) 1867
An Indian soldier leads away a Hindu rioter in a debris strewn street of Bombay (Mumbai) – 1946
Chor Bazar – Bombay (Mumbai)
Busy Street Scene in Bombay (Mumbai) b- c1880's
Busy Street Scene in Bombay (Mumbai) – c1880's
Mahommedan Boatman of Bombay (Mumbai), 1855 – 1862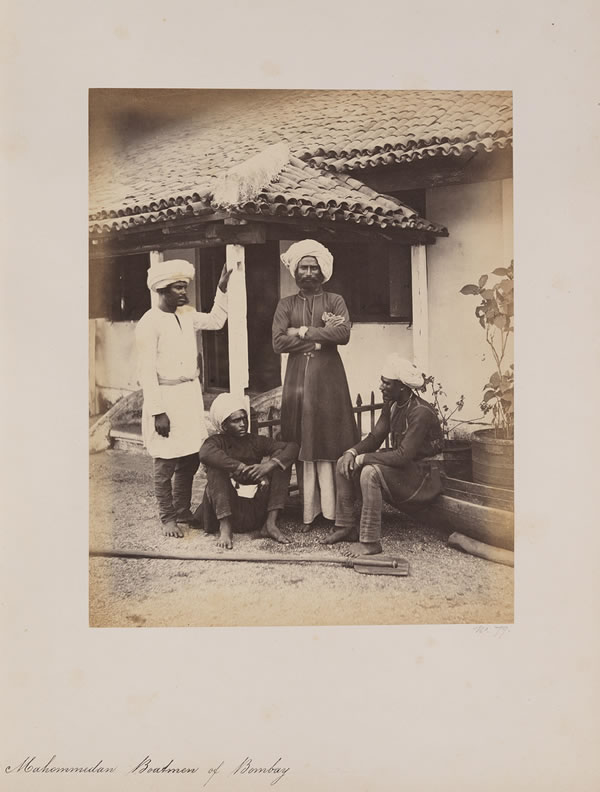 Source: SMU Central University Librabry / Flickr
Bombay Harbour, from the Apollo Pier, 1855-1862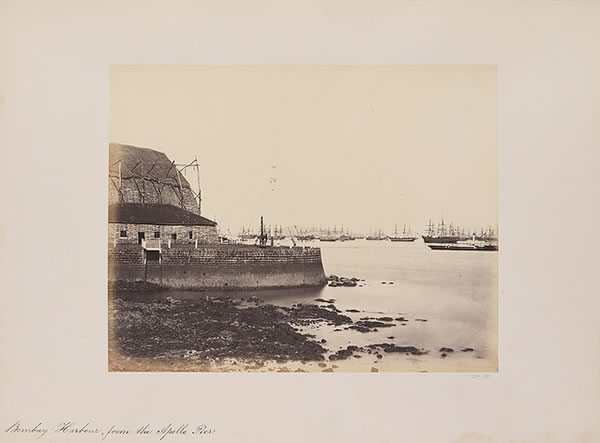 Source: SMU Central University Librabry / Flickr
Jain Temple, Byculla Railway Station, Bombay (Mumbai), 1855-1862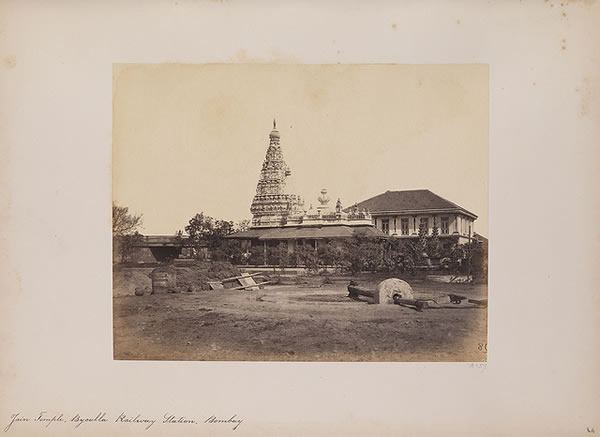 Source: SMU Central University Librabry / Flickr
Cornwallis Monument and Secretariat, Bombay (Mumbai), 1855-1862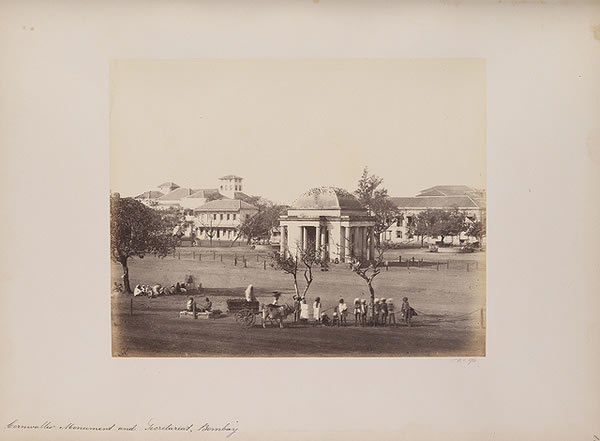 Source: SMU Central University Librabry / Flickr
The Cathedral, Bombay (Mumbai), 1855-1862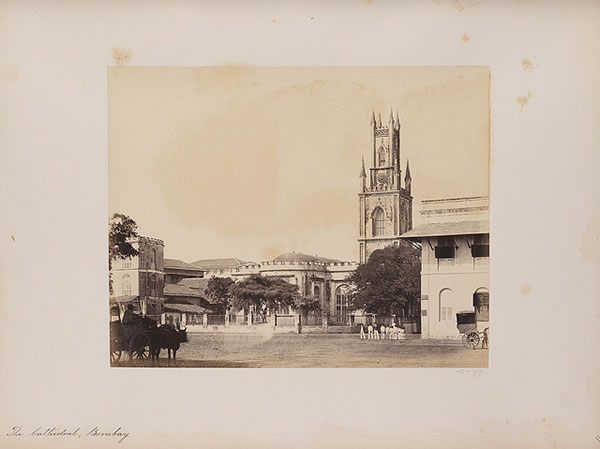 Source: SMU Central University Librabry / Flickr
Bombay Police, 1855-1862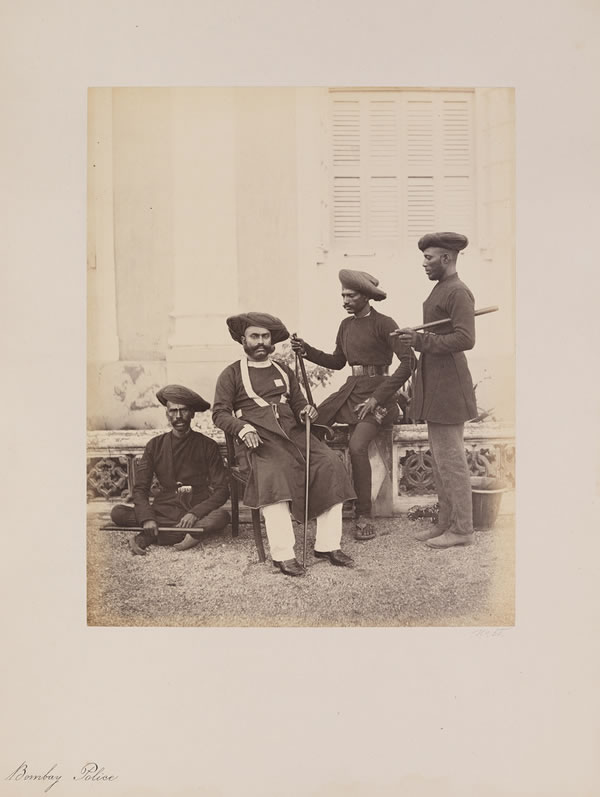 Source: SMU Central University Librabry / Flickr




The Cotton Market, Bombay (Mumbai), 1855-1862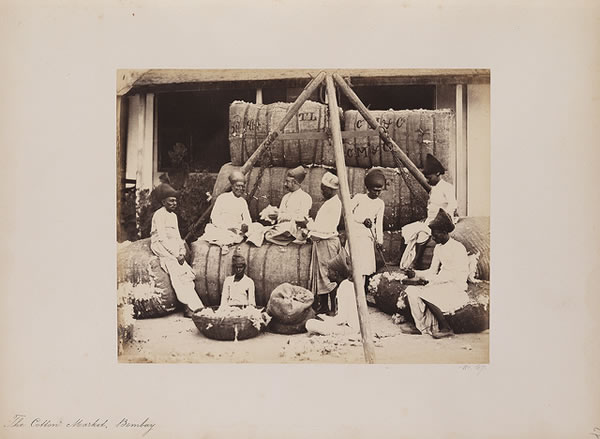 Source: SMU Central University Librabry / Flickr
Elphinstone College and Sassoon Library – Late 19th Century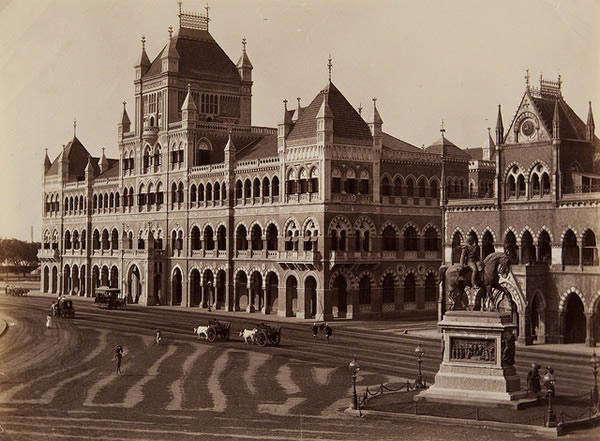 Source: Museum of Photographic Art s / Flickr
Panorma of Bombay (Mumbai) – 1870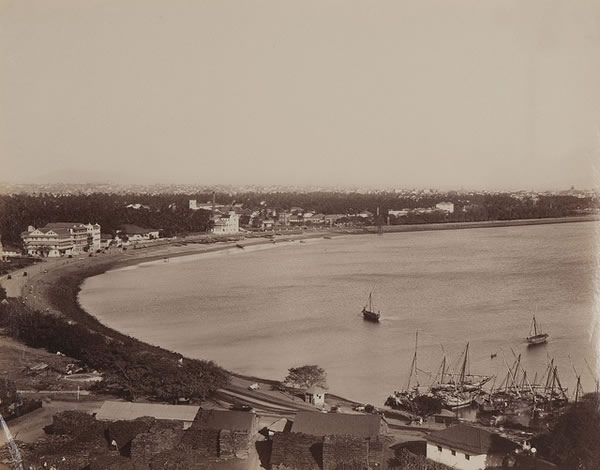 Source: Museum of Photographic Art s / Flickr
Fisherwomen of Bombay (Mumbai) – 1855 – 1862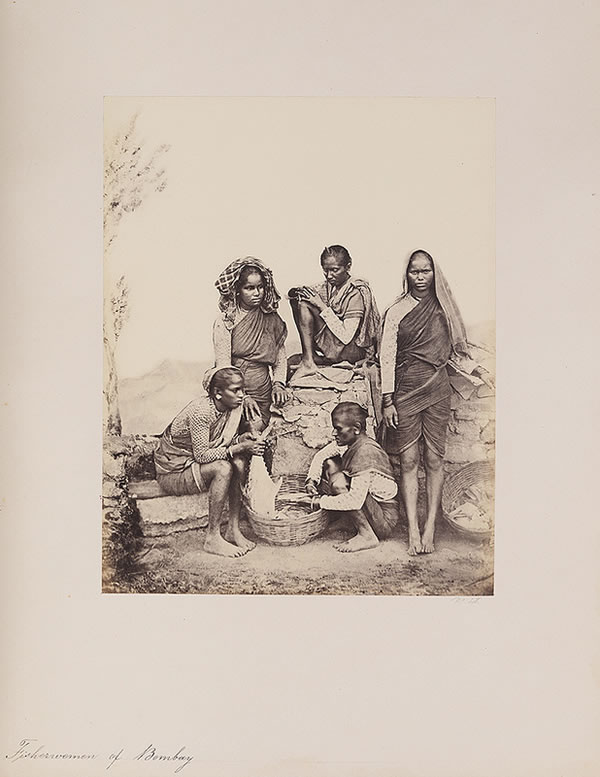 Source: SMU Central University Librabry / Flickr
Group of Brahmins, Bombay (Mumbai) – 1870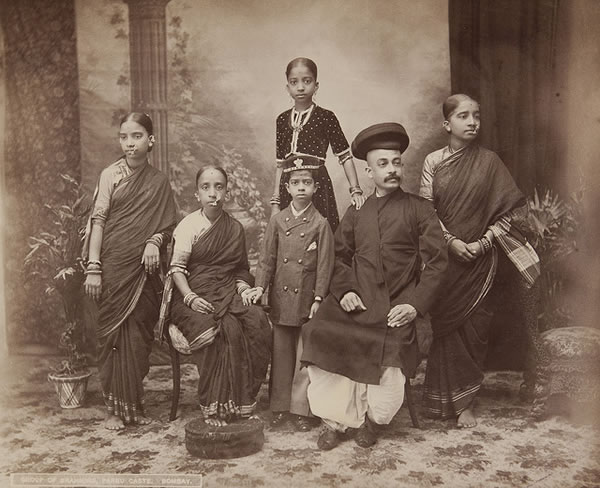 Source: Museum of Photographic Art s / Flickr
The Chowpattee of Former Days, Bombay (Mumbai) – 1855-1862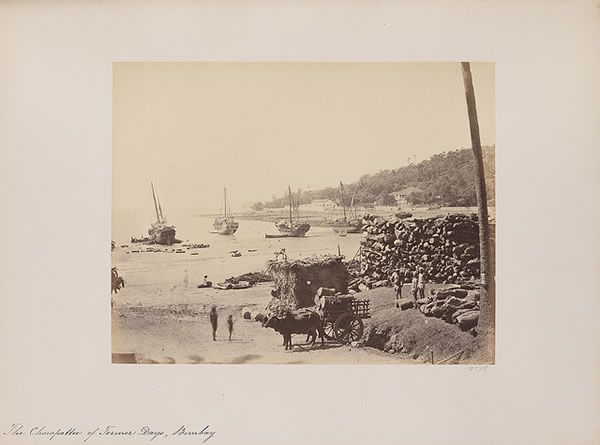 Source: SMU Central University Librabry / Flickr
The Cocoanut Festival, Bombay (Mumbai) – 1870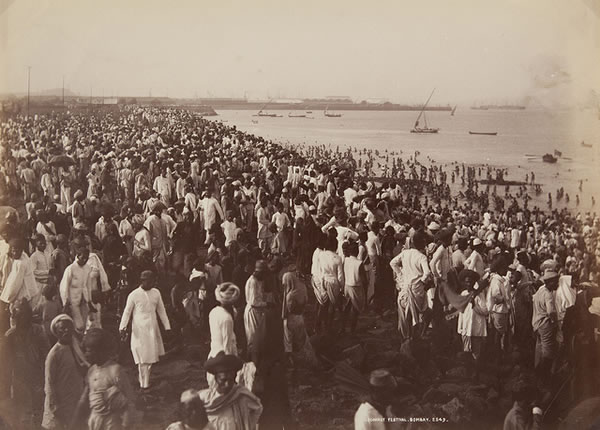 Source: Museum of Photographic Art s / Flickr
Victoria Station, Bombay (Mumbai) – 1870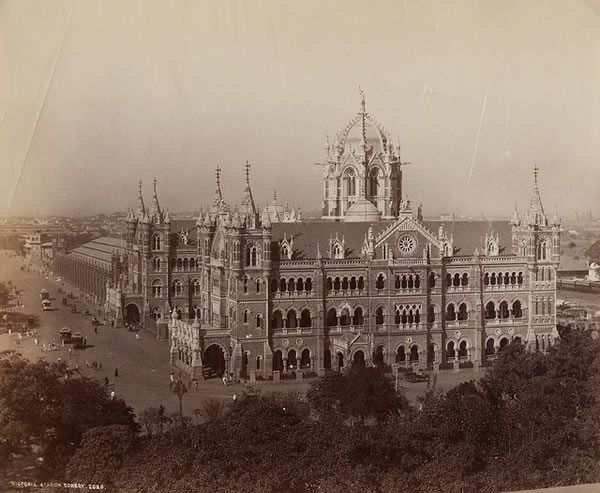 Source: Museum of Photographic Art s / Flickr
Borah Bazaar Street, Bombay (Mumbai) – 1875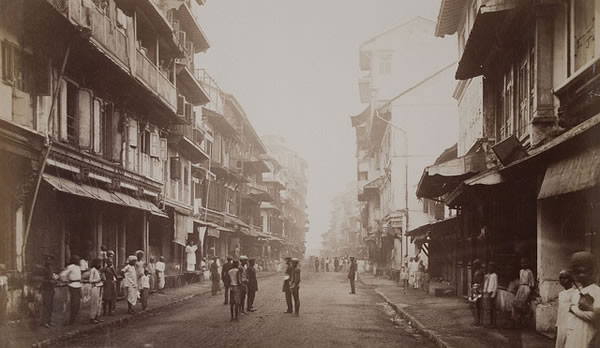 Source: Museum of Photographic Art s / Flickr
Coolie Woman, Monsoon, Bombay (Mumbai) – 1948
European Mistress Seated in the Centre of a Group of Ten Female Pupils, Government Normal School, Bombay (Mumbai) – 1873
Portrait of Four Hindu Women – Bombay (Mumbai) – 1922
General Elections Campaingning Press Photograh – Bombay (Mumbai) 1967
Grain Sellers Shop at Bombay (Mumbai) – 1873
Group of Goldsmiths (Sonars) Seated Round a Low Work Table at Bombay (Mumbai) – 1873
Group of Maratha pupils and masters in class of the Elphinstone High School, Bombay – 1873
Group of Parsi and Brahmin Girls – Bombay (Mumbai) ca.1880's
Group of pupils of the Alexandra Native Girls' Institution, Bombay – 1873
Indian women & children sitting in the alley between shacks in the Chawls
Indian Young Nationalist Affixing a Boycott Sign, to a Foreign Cart in the Streets of Bombay (Mumbai) – 1930
Man Washing his Foot – Bombay (Mumbai) India 1920's
Mrs. Kasturba Gandhi wife of Mahatma Gandhi (Extreme right), visits with American women during a political meeting in Bombay, India – 1931
Photograph of a Girls' School at Bombay (Mumbai) in Maharashtra – 1873
Poor Indian Families living in Chawls – Bombay (Mumbai) – 1946
Post Card of a Beautiful Woman – Bombay (Mumbai)
Snake charmer at Gateway of India, Bombay (Mumbai) – India, 1939
Street Barber of Bombay (Mumbai)
Street Scene of Bombay (Mumbai) – 1880
Studio Portrait of a Marathi Theatrical troupe – Bombay (Mumbai) 1870's
The Taj Mahal Palace Hotel – Bomaby (Mumbai) – 1900
Two Maratha Boys from Akalkot – Bombay (Mumbai) 1867
Watson's Hotel, Bombay (Mumbai) – 1880
Work-Box Makers at Bombay (Mumbai) – 1873
Young boys pose in front of Bombay's Victoria Terminus railway station, circa 1910
Don't miss to check our previous interesting Photo Galleries: