Julien Tabet, a talented digital artist hailing from France, embarked on an extraordinary challenge over a year ago. With unwavering determination, he embraced the realm of 3D art, starting from scratch using Blender, and committed himself to create a unique image each day for a remarkable span of 365 days. The captivating series of images presented here represents a significant experiment in Julien's quest to master the fundamentals of 3D composition and modeling.
Deep-rooted within Julien's creative spirit is a profound fascination for post-apocalyptic landscapes, where the relentless force of nature reclaims our urban havens. In his imaginative vision, he conjures a world where iconic brands, once symbols of contemporary civilization, now stand abandoned, mere remnants of a distant era. These images, born from his personal exploration, bear no specific message but serve as a platform for his artistic enjoyment, growth, and practice. Julien warmly invites viewers to embrace their own interpretations and find personal meaning within the frames.
Step into Julien Tabet's artistic journey, where skill and passion intertwine, as he unveils the extraordinary possibilities of 3D artistry. Explore the remnants of a lost civilization, where nature reigns supreme, and allow your imagination to roam freely among the images he has crafted with dedication and joy.
Scroll down and inspire yourself. Check Julien's Instagram and Website for more amazing work.
You can find Julien Tabet on the Web :
#1 Adidas Origins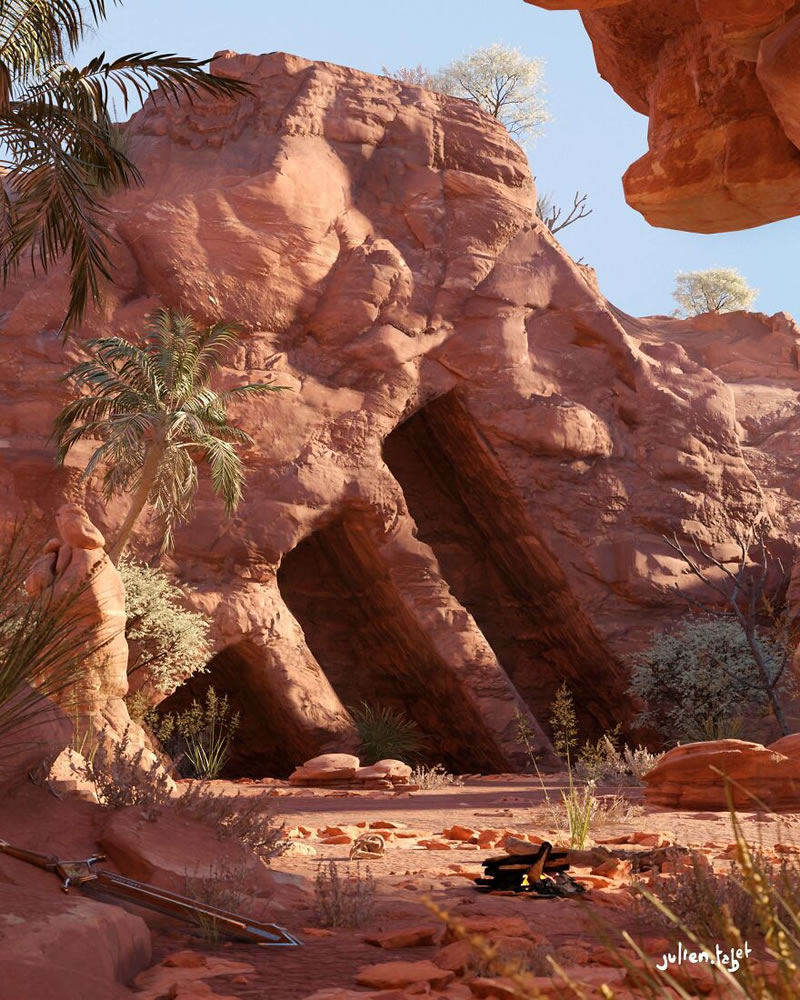 #2 Youtube Tube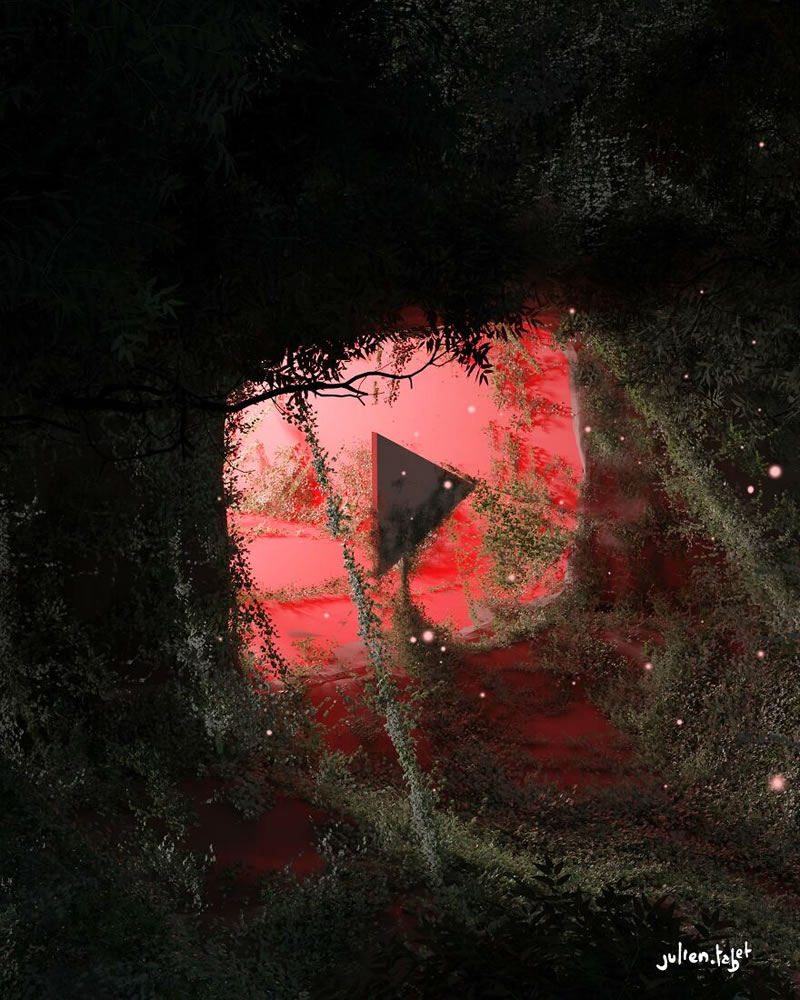 #3 Fadebook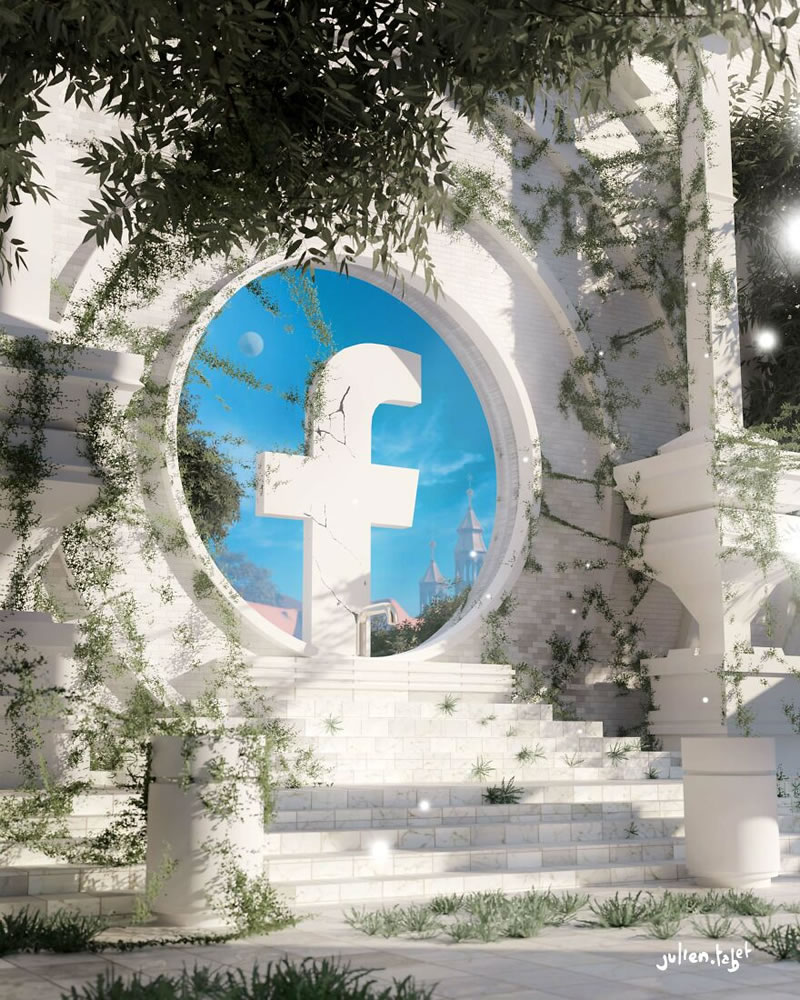 #4 McDownald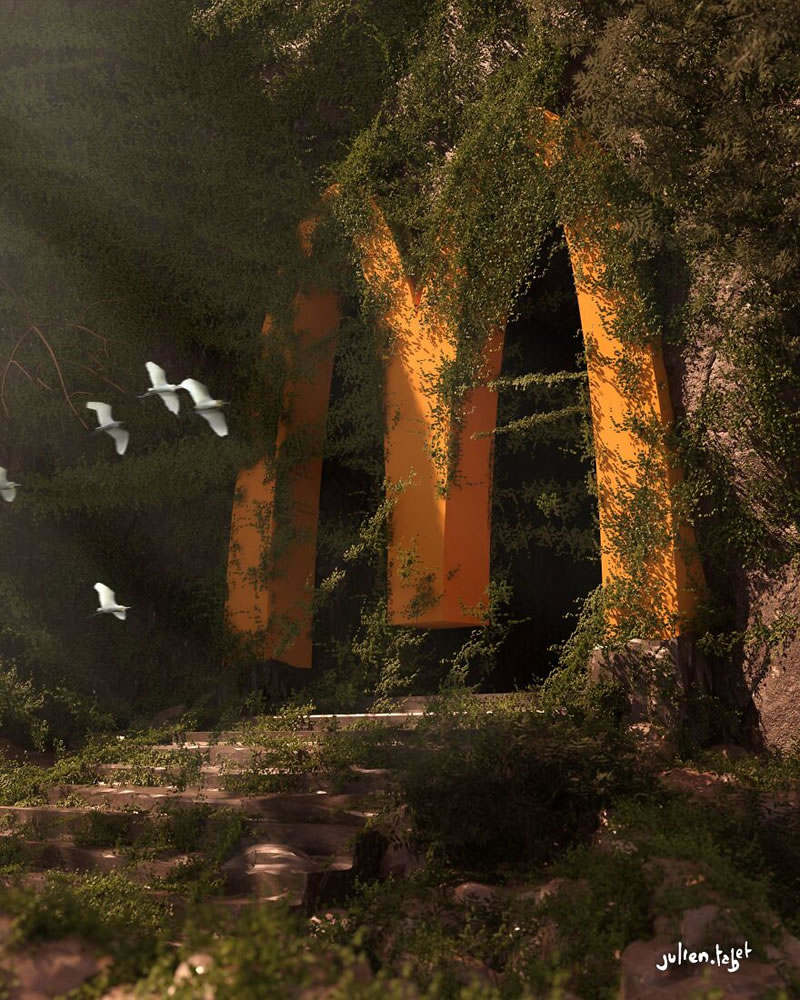 #5 Chilling Netflix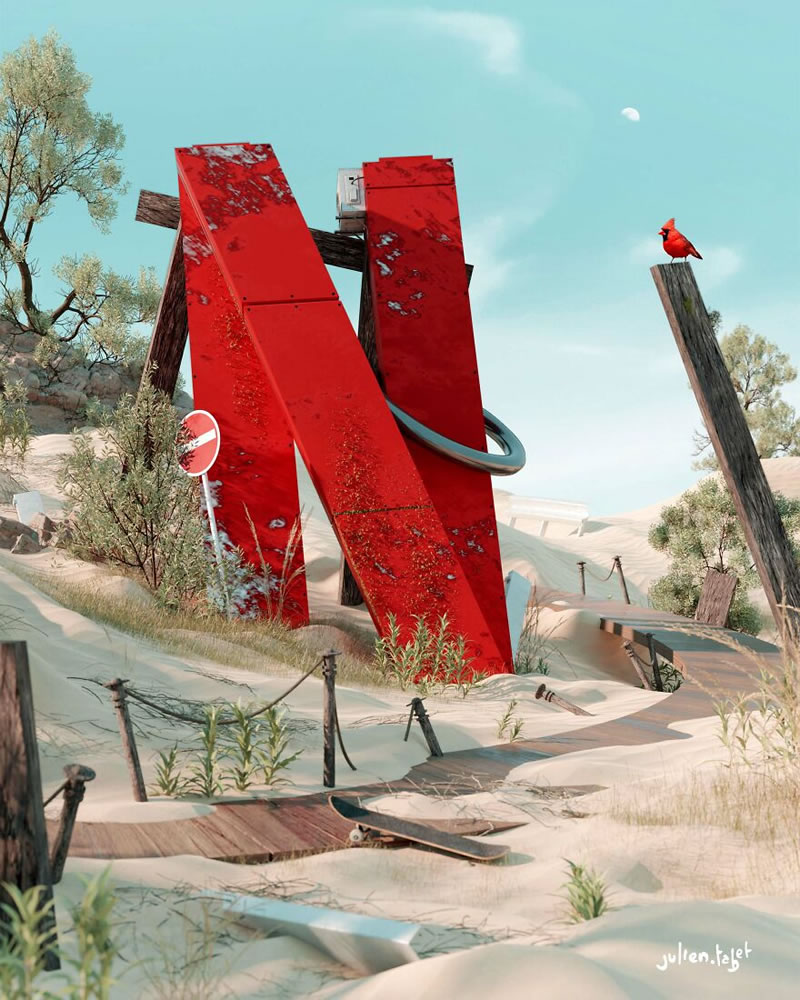 #6 Coca-Loca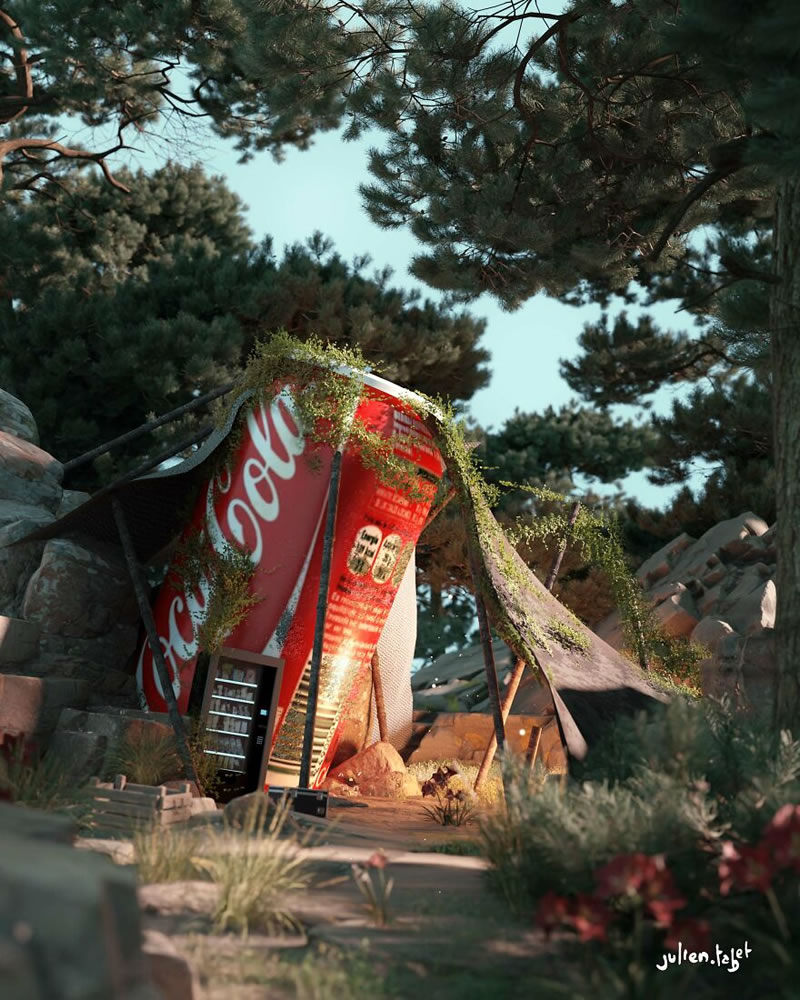 #7 Rotten Apple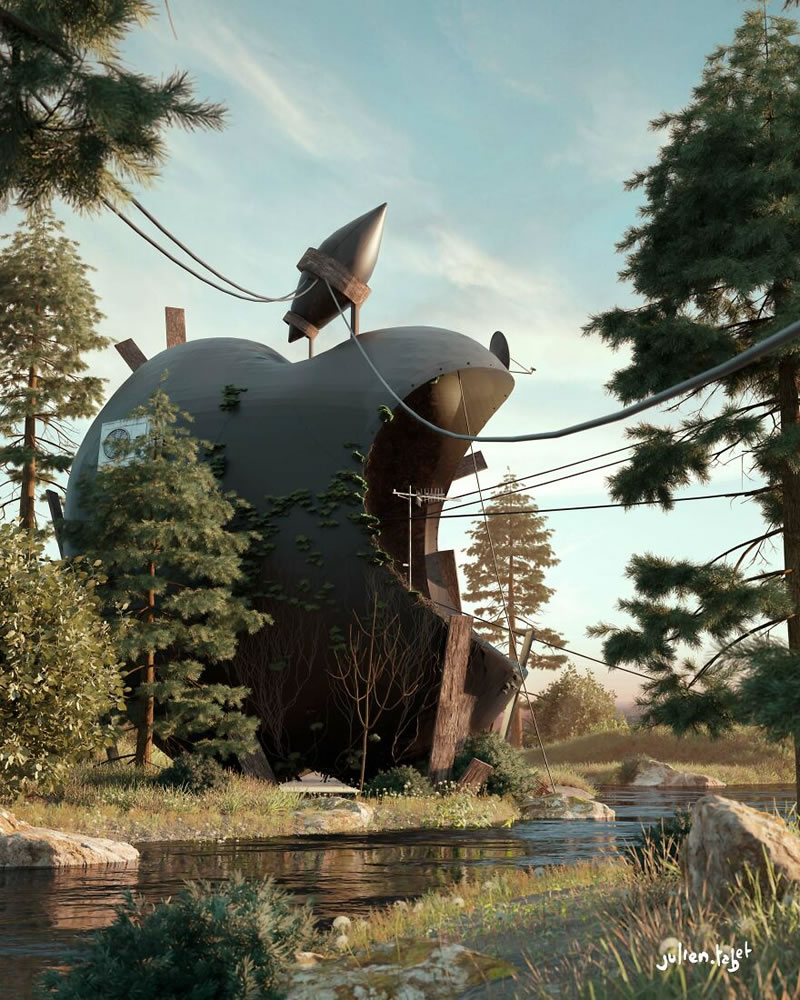 #8 Nikel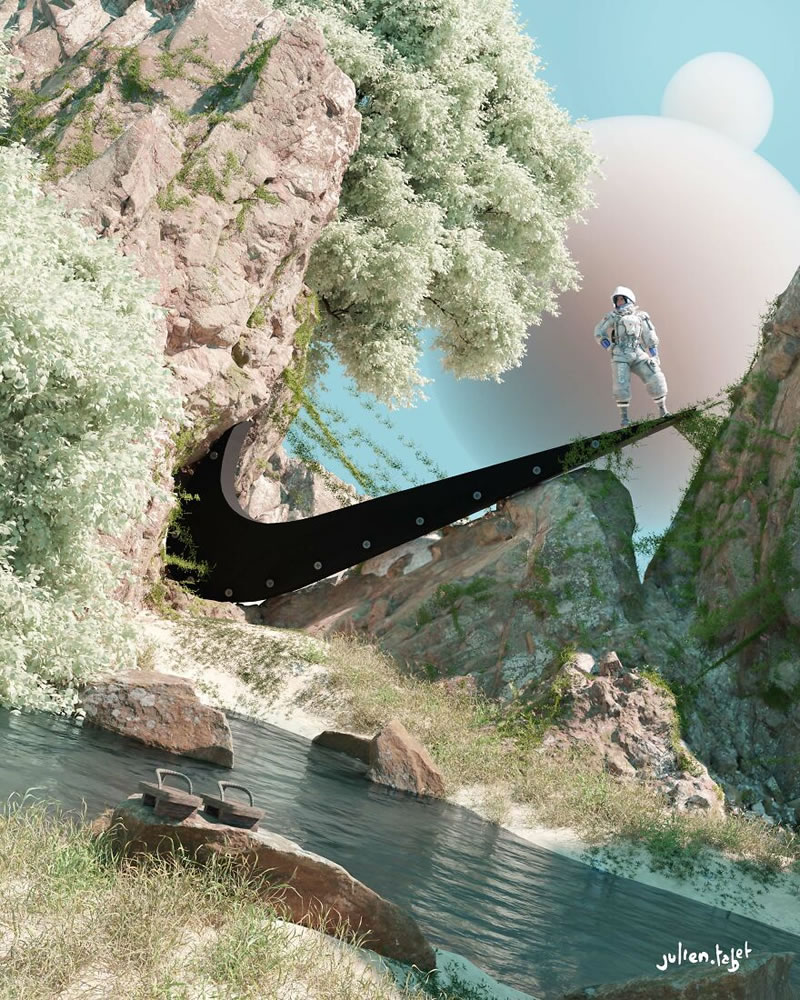 #9 WWTF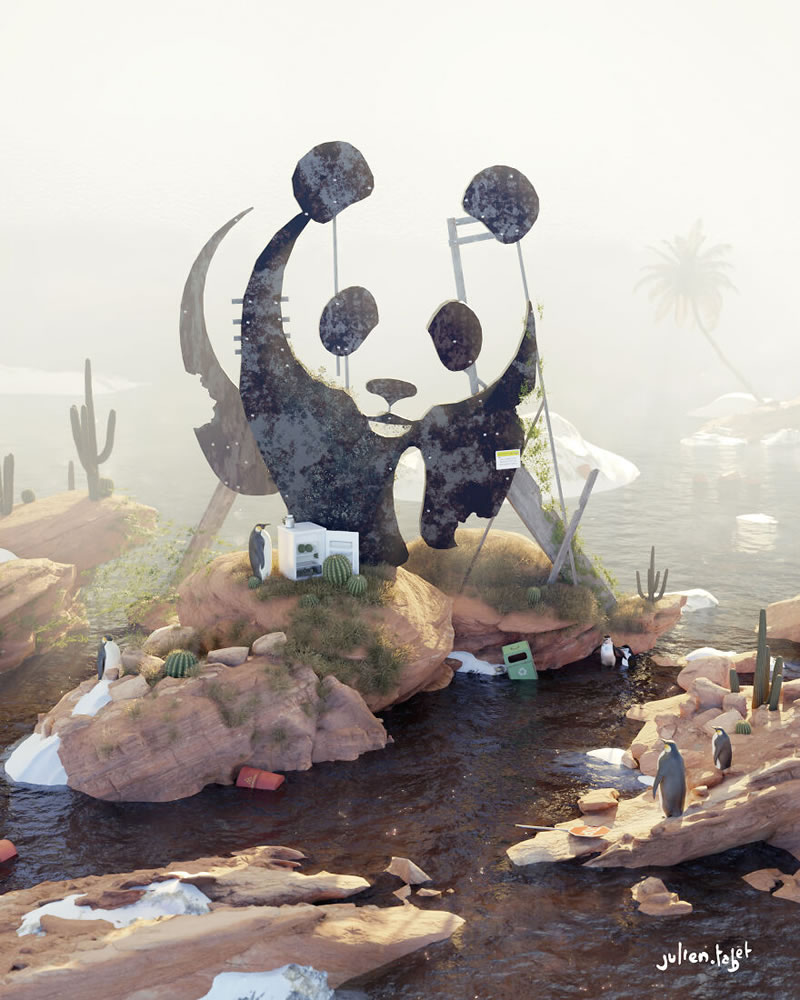 #10 Twitch On Its Prime
#11 Spot Hifi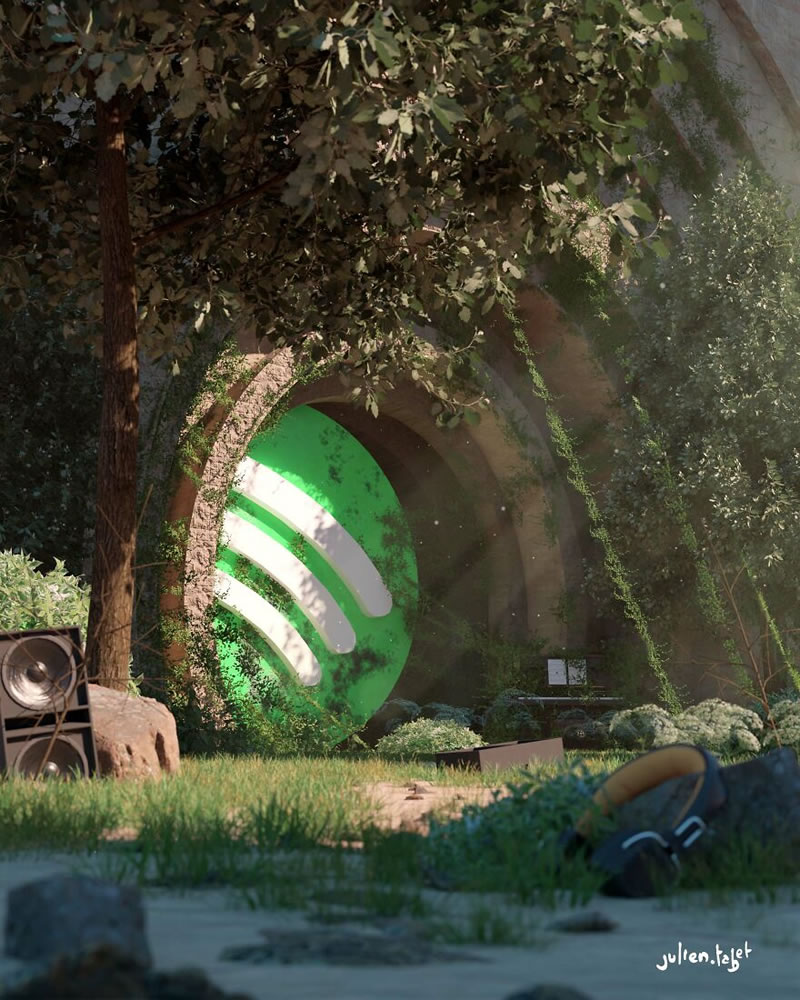 #12 Adebo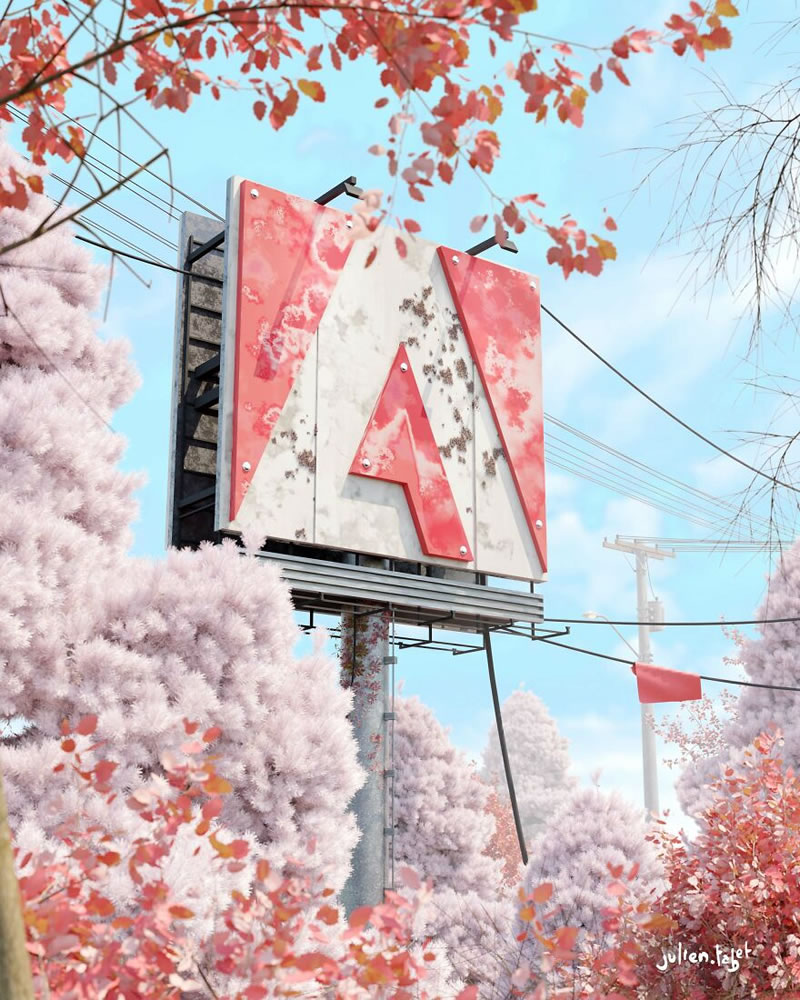 #13 Pepsituation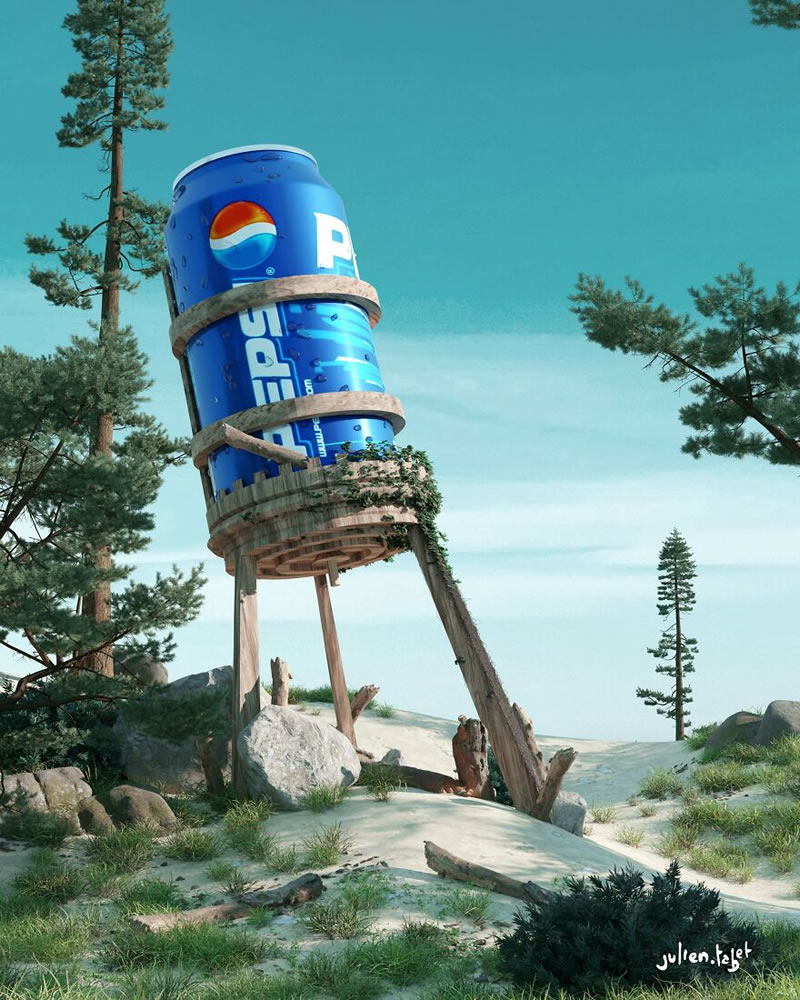 ---
Related Articles: