Its time we reveal the winner and honorable mentions for our Photo Contest – Portrait of a Stranger.
Close to 700 entries this time and it was a sweet burden for us to finalize through a heap of noteworthy entries. Going with the theme, we expected some new approach and interesting portraits from the photographers and we heartily accept to the fact that most of the entries were brilliant.
Winner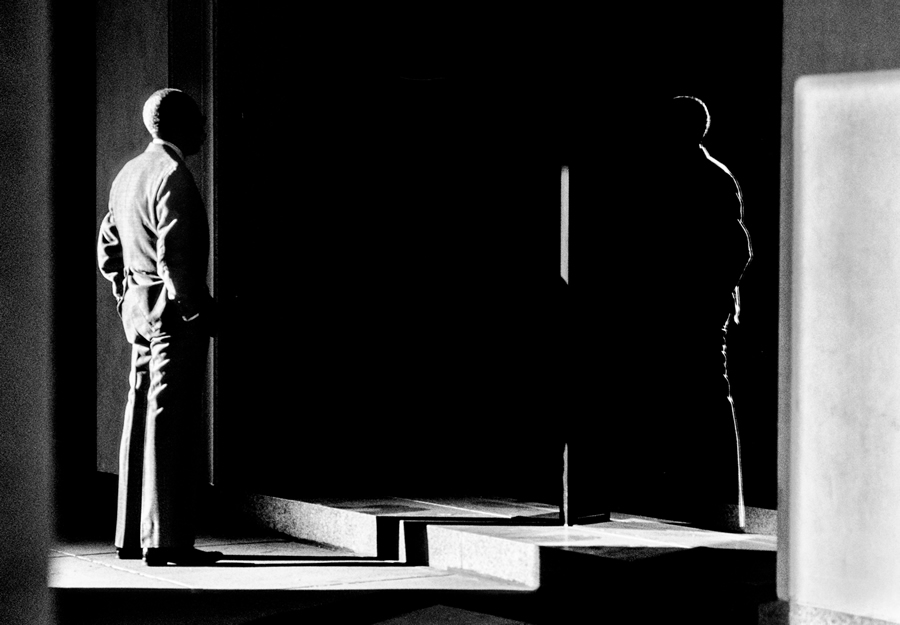 Photographer Name: Ronald Cooley
Photo title: L'Étranger
Description: This photo is most assuredly a Portrait of a Stranger. I took the shot somewhere in midtown Manhattan, as I saw a well-dressed man staring fixedly into a building lobby, hands in pockets. He was half-silhouetted by the sun's glare, with a pencil thin reflection in the glass. I did not and do not have any idea who it was, nor, I think, would anyone else.
Judges Comments:
Ronald has captured the soul of our theme. A strange and peculiar character with his hands tucked inside pockets provokes me a heroic attitude towards him and the gentle reflection to the frame right creates a great balance to this winning picture. Light is fantastic and mystic, it wants me to know more about this man and his doabouts. Composition is perfectly balanced and phrases some interesting questions about the man and his presence before the closed door.
Honorable Mentions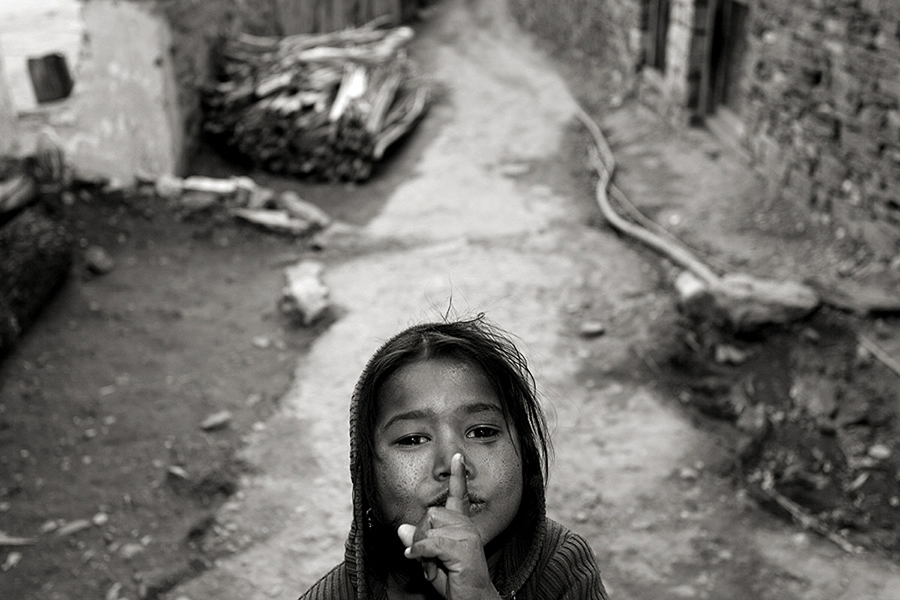 Photographer Name: Balazs Pataki
Title: Secret
Description: A Kinnauri girl warning me not to share the secret she's just told me. (Taken in India)
Judges Comments:
Portrait of a complete stranger with a sense of mystery, it makes me wonder what would have been the conversation between the girl and the photographer. It looks so natural and the empty space in the background adds more to the already beautiful picture.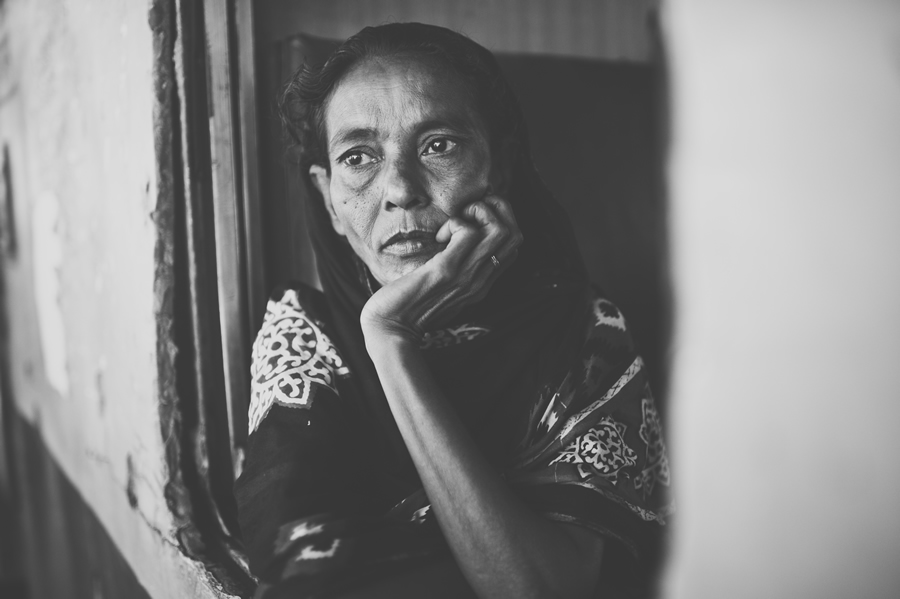 Photographer Name: Ata Mohammad Adnan
Title: Time Travelling
Judges Comments:
Rowing the boat of emotions, melancholy keeps looping on and on as i watch closely to the eyes of this old woman. Again a very natural portrait with lots of emotions which makes me feel for her and wants to hear her untold story. The story of a stranger.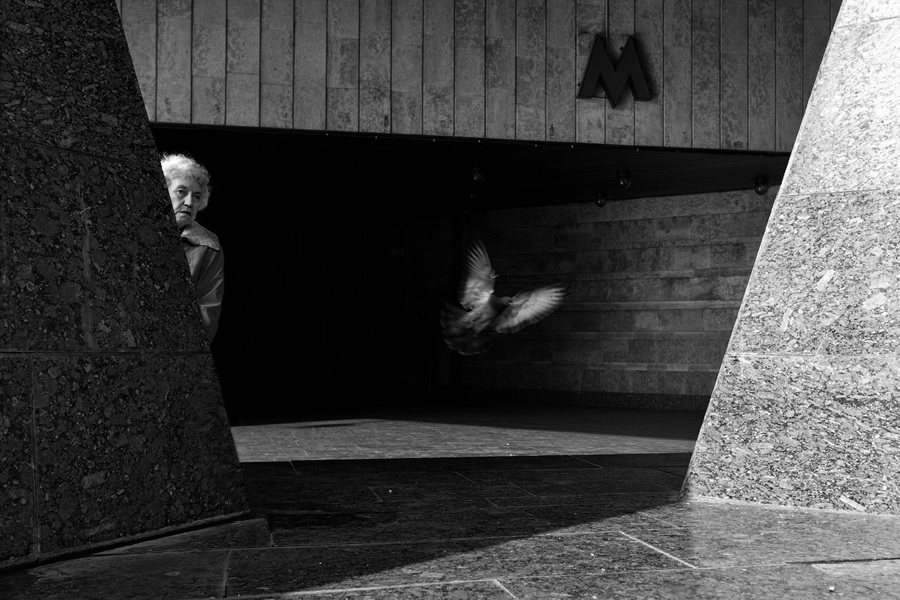 Photographer Name: Mikhail Palinchak
Title: M
Judges Comments:
Capturing the decisive moment is never easy on streets and Michail has shot a brilliant capture with multiple elements adding more drama. I would rather translate the bird as a metaphor in achieving the eye contact with a perfect stranger. The moment of shutter press is grand and this wants me to imagine the aftermath of this photograph.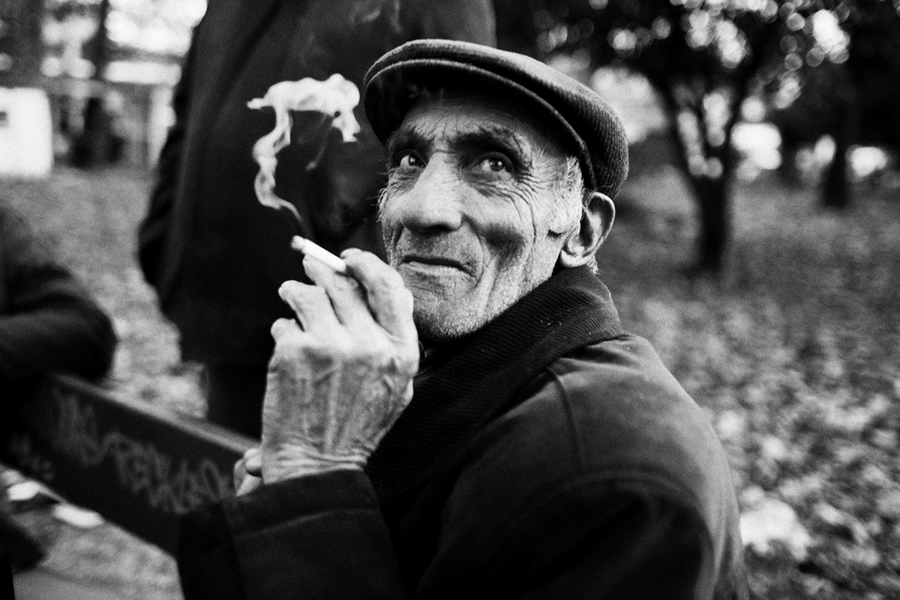 Photographer Name: Petros Kotzampasis
Title: Smoking Man
Judges Comments:
Looks of a complete stranger lost in a conversation. It could be a start of it or an end to one long episode. The cigar smoke and his eyes greet for an introduction which is very welcoming for me from a stranger. Black and white adds more character to the picture and the composition is commanding too.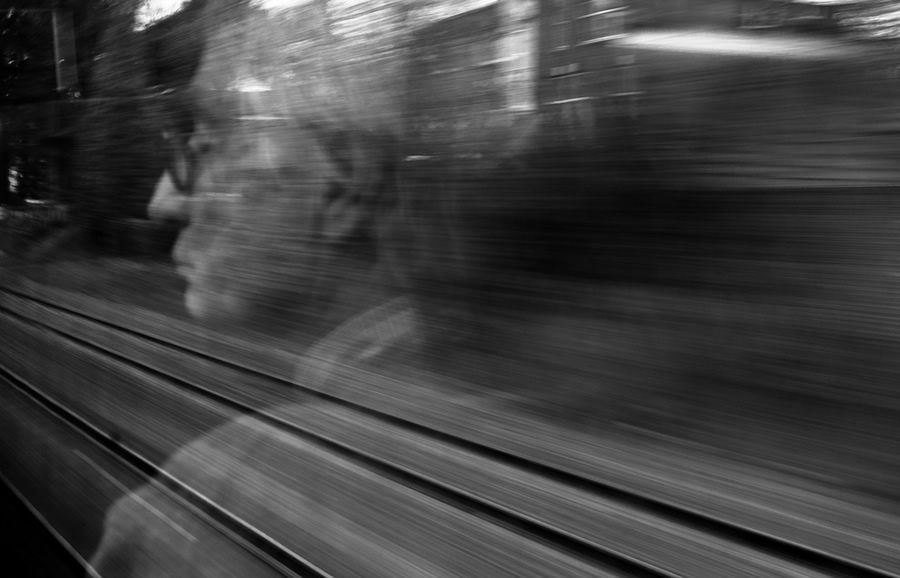 Photographer Name: Rene de Bruijn
Title: Destination Unknown
Judges Comments:
The Same old Man we often meet during train journeys, lost in memoirs. This photograph feels dynamic and makes me feel as if I am watching a movie. Character of the old man feels superior and diplomatic asking me to imagine about his past. The lacking clarity or sharpness in the photograph mixes up the mood and ultimately creates more curiousity towards this perfect stranger.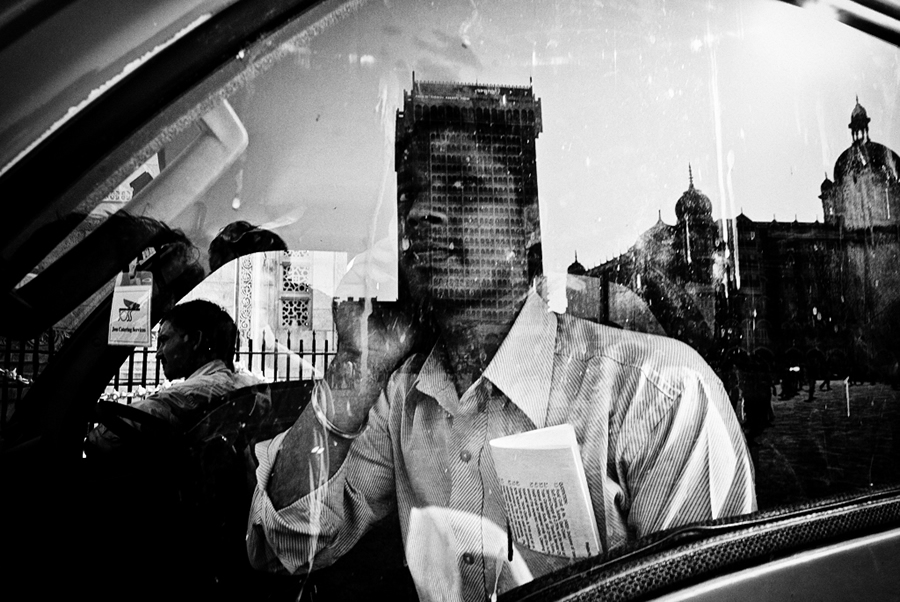 Photographer Name: Swarat Ghosh
Title & Description: None
Judges Comments:
A peculiar photograph of a person within a reflection of another giant building. This picture is very much contemporary to the likes of street photography with other two tombs on the frame right. Textures on the face stirs some anonymity and goes well with the letters on the envelope too. An interesting photograph with elements of curiosity.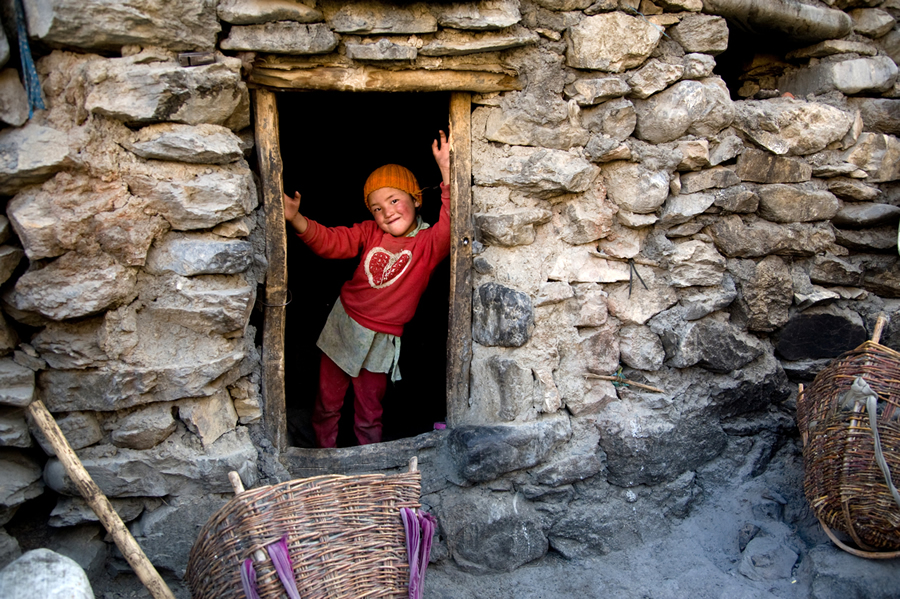 Photographer Name: Anne Petitfils
Title: Welcome to Doksa
Description: This photo was taken in August 2011 in Zanskar (North India). This girl is posing in front of the entrance to a "Doksa" (pasture). During the summer months, women in the Zanskar live high in the alpine to graze animals: cows, yaks, dzos, sheep, etc.
Judges Comments:
The gesture and the body language of the little girl is very charming. Her eyes lighting up the photograph with some perfect blend of emotions adds more character to this photograph. Composition is good, Anne has captured the portrait within the girls habitat which i think is exceptional.
Thank You
Finally I must say that my judgement is based on my understanding of the images and my own interpretation towards the theme.
We as a team in 121clicks.com want to confess here that we definitely had a tough time  in finalizing the honorable mentions.
We enjoyed looking at all the images, but had to make a decision and select a winner.
All the best. Keep shooting.
– 121 Clicks Team