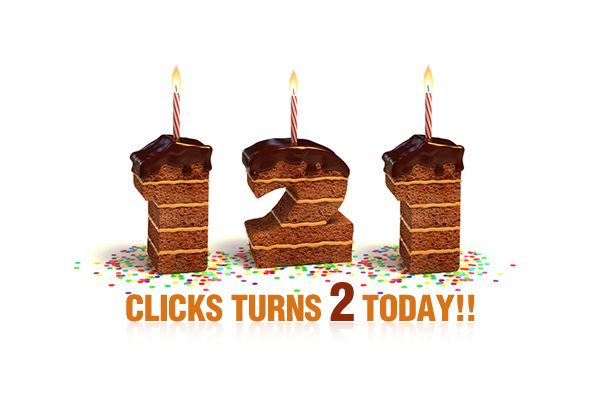 One of the most influential and inspirational photography site, 121clicks.com was started on the same day two good years back. The constant thirst and extreme passion for photography has driven us through these wonderful times. We take this opportunity to thank every individual who has contributed in every way towards the success of 121clicks. Interviews, Showcases and our valuable new addition Photographers Portfolio. And not the least, our fans and followers who will be a constant support and inspiration for us to do more of these kind.
On this beautiful day, we wish lots of love and more constructive criticism from our followers. This will constantly remind us for the road ahead and a never ending mission towards photography.
Photo Contest – Portrait of a Stranger
We also are happy to announce a Photo-Contest themed "Portrait of a Stranger" to celebrate the glory of this day and to add a mark of exclamation to this happening. About the theme, it can be any portrait who is a stranger for you and us.
There is one more thing we would love to add to your submission, we want to hear your views and vision towards 121clicks, so reply with 1 improvement you would love to see in 121clicks in the future, it could be a wonderful innovation, a platform or whatever you wish we should acquire to.
Submission Guidelines
The photo must be in JPG format, minimum size of 1024 x 680 pixels.
Each participant may send one photo at most with proper title and description.
Name your photo with your full name (For example "steve-anderson.jpg").
Answer our Golden Question:
1 New innovation you wish to see in 121clicks.com
Your Picture becomes invalid without your answer to our golden question.
Please do not send ZIP, RAR or another archive. Just the plain image.
You must own the copyright of the photo you are submitting.
Submit your photo to the email address 121photocontest@gmail.com by 15th of May 2013
Deadline and Announcement
Please submit your photo by 15th of May 2013 at the latest. The qualifying submissions and the winners will be announced a week later. We will showcase the most interesting photos here on 121clicks.com, including the names of the contributors.
Winning Prize
Participant can select from below options:

Terms & Conditions
COPYRIGHT:
The photographer must be the sole author and owner of the copyright of photos entered in to the competition. 121clicks.com respects photographers rights and does not claim copyright for images you submit to this contest, you will retain full copyright in each entry. Whenever your image is published by 121clicks.com you will be credited. Failure to publish a credit due to error or oversight shall not be deemed a breach of this condition.
USAGE RIGHTS:
By entering this contest you agree that any winning image or runner up images you submit may be used by 121clicks.com solely for the purpose of this contest or future contests and no other purpose, these uses include; displaying the entries on the contest website, promotion of the contests and the photographers.
Happy Clicking!
Send your photo to 121photocontest@gmail.com! We look forward to your photos, folks!
 —  121 Clicks Team