Zoriah is an award-winning photojournalist whose work has been featured in some of the world's most prestigious galleries and publications. In this article, he is explaining "How to Become a Photojournalist". Thanks for his precious time and support from 121 Clicks Team. You can check Zoriah's Interview here.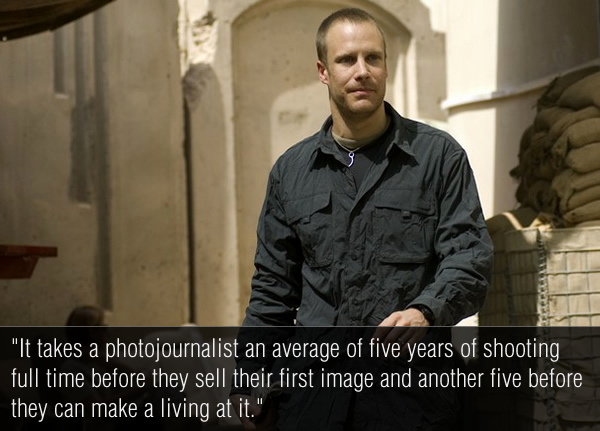 #1 Introduction
I get dozens of emails every week from individuals around the world asking how they can become a photojournalist. It is a difficult question and unfortunately there are no easy answers. There is probably one way to become a photojournalist for every one of us that is working today. However, I do understand the curiosity and there is quite a lot of mystery surrounding the subject. People want to know if it is better to study photojournalism in a university, graduate program or just go out into the field and build a portfolio? Is it better to work with a photo agency or wire service or have a go at it on your own? Where do I start? What do I do? Is it even possible? How long does it take? How much money will I need to get started?
Again, there are no single answers to the above questions. However, I can tell you a bit about my own personal experiences and share some thoughts and opinions I have formed over the years. Please don't take what I write as a bible, merely stories and suggestions that may help some of you as you begin your path to becoming a photojournalist.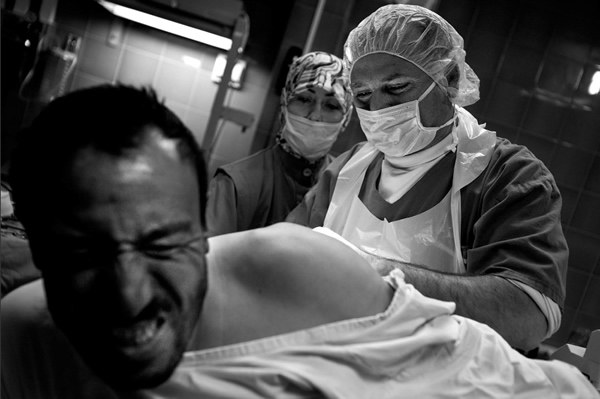 #2 Am I a good enough photographer?
Probably not. But don't get too depressed, like anything in life it is just something you have to learn. My "eye" is no better than anyone else's….it has just spent a long time looking through viewfinders and that is the only secret. Like most things in life, photography is something you learn and not some magical gift some people are given. This is good news because it means that you can be just as good or even better than any of us!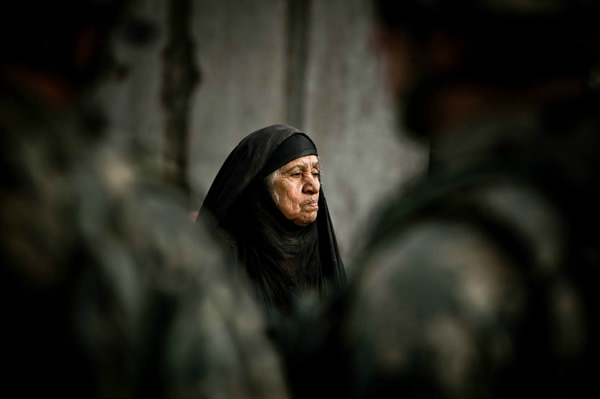 #3 What do I do first?
The first step is to take some time to do some serious thinking and soul searching. Is this something you really, really want? Do you know what you are getting yourself into and how it will affect your life? Take a while to consider the things you might see and experience and think about how they will affect you. Once you have seen something you can't un-see it. Take the most disturbing film or news footage you have ever seen and multiply it a few hundred times…then you may have the beginning of an idea of what it is like to see these things in real life.
Consider what it will be like to come back home and visit with friends knowing that no matter how well you describe your experiences they will still not have any real comprehension of what it is you experienced. Think about how this will distance you. Consider how it will effect those that care about you.
Take some time to really learn about what the lives of photojournalists are like on a day to day basis. Read a couple of books written by someone who is doing or has done what you are planning on. See some movies and documentaries (i will make a post giving some suggestions on books and films in the next couple of months.
Take the picture you have in your head of the life of a photojournalist and subtract fifty percent of the romance and add 200% more discomfort.
Now, if you still think you can make a difference in the world by becoming a photojournalist and you think you can do it without shooting yourself or becoming as raging alcoholic, let's talk about what might come next.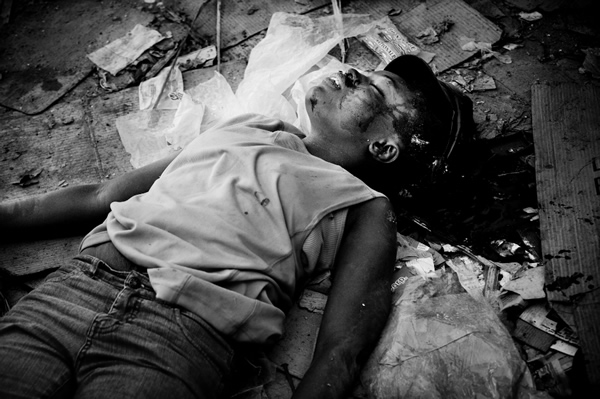 #4 Focus
Yes, you will have to learn how to focus your lens at some point but first let's focus your head. You will need to start thinking about what kinds of subject matter you want to document before you go any further. During your weeks of soul searching, if you decide that you don't want to give up your whole life, your family, your country of origin etc for this job… start thinking about what kinds of subjects you can document in your own country or own neighborhood. This is the best way for anyone to start out in photojournalism…do it in your your own "backyard" and do it NOW.
If you decide to cover subjects in far away lands, start thinking about how you will afford to get there and what will happen with your apartment, bills, possessions etc while you are gone. If you have a husband or wife, boyfriend or girlfriend, pet, plans, fish…anything like this, now is the time to think about how this will effect them.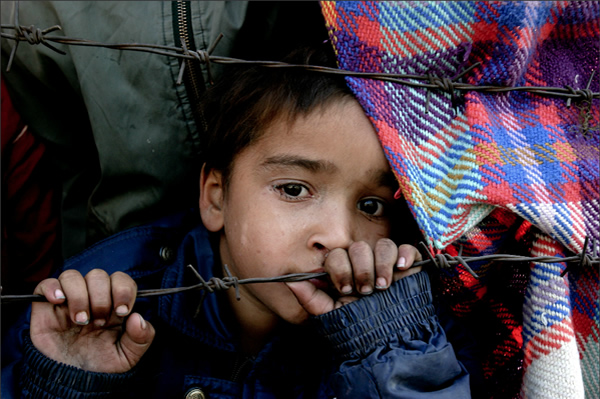 #5 How long will it take?
I am putting this section before the How Much Will It Cost section because the two go together but how much it costs will depend on how long it takes you before you start getting paid.
When I began shooting I became friends with a very experienced photo editor who gave me lots of interesting advice and shared many stories with me. I remember one day I was on the phone with her, if I remember correctly I was in a horrible little Internet cafe in southern Sri Lanka in the wake of the Tsunami. I was frustrated with my recent photo sales and she told me "It takes a photojournalist an average of five years of shooting full time before they sell their first image and another five before they can make a living at it.". After attempting to slit my wrists I realized I was actually quite far ahead of the curve. But looking back at many of the other photographers I started out with and figuring in my own ups and downs, I believe her statement is fairly accurate.
The point is that this job is incredibly difficult and it gets more and more competitive every minute, as the world is flooded with cheap, good quality digital cameras and thousands of individuals desiring this job. Add into this formula the quickly changing publishing industry, photo agencies and publishers doing away with paid assignments and traveling shooters, and it all adds up to an increasingly difficult job to break into.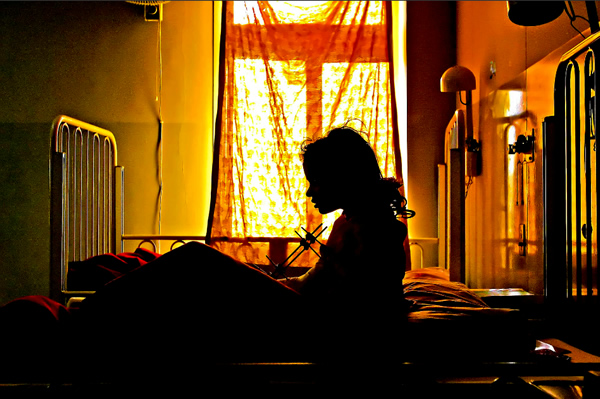 #6 How much will it cost
Here is another extremely difficult question to answer. I spent two years in Asia living on around $200 a month when I started out. I relied on the kindness and support of many people during those days and I will be forever be grateful to all of them. I shot on a cheap, used, consumer camera for my first three years and shot only jpeg images because I could not afford an external hard drive to backup RAW images to. It was tough, and my lack of funds in some ways held me back but in other ways they taught me how to be resourceful which became a huge factor in the development of my style. Here are some thoughts on that:
I could never afford to stay in nice hotels so I always stayed in pension houses in impoverished areas with the locals. I could never afford drivers or translators so I walked wherever I needed to go and made friends instead of business contacts. During the tsunami when staff shooters from big publications flooded in and drove the cost of rooms up I stayed on the floor in a refugee camp. In iraq I slept wherever the infantry soldiers slept and never in press quarters, hotels or with the top brass…unlike most of the journalists who worked there.
Decisions that were initially a necessity do to lack of money but they ended up allowing me to get the images (and experiences) others were not able to get. They allowed me to have a deeply personal connection with my subject matter and that is translated to the images. I have chosen to continue working this way even though my days of living on $200 a month are over.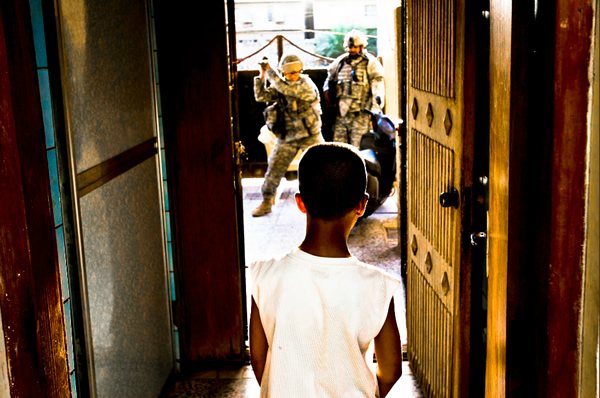 This article continues…
The remaining parts of this article can be found on Zoriah's blog at www.zoriah.net. You can view Zoriah's portfolio at www.zoriah.com