Zoriah is an award-winning photojournalist whose work has been featured in some of the world's most prestigious galleries and publications. Here we bring you an exciting interview along with some of his photographs.
Guys, here I am happy to make a note Zoriah conducting Workshops and he is also available for Lectures. You can check more info here: Zoriah's Workshops, Lectures and Free Subscription for his Blog.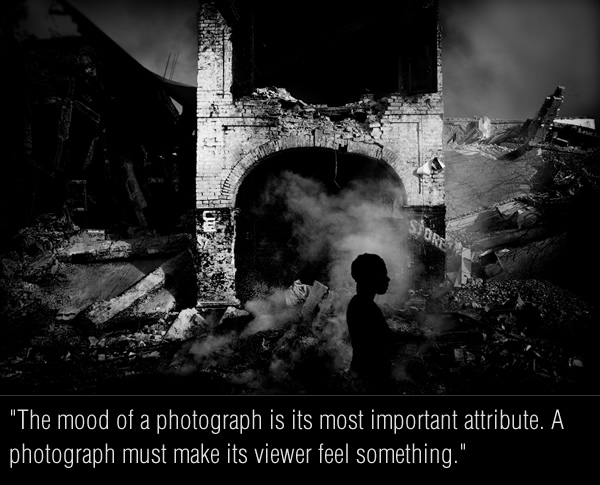 Can you please introduce yourself?
I am a photojournalist who specializes in documenting conflict, crisis and disasters. I have lived and worked in 84 countries and have been published a lot over the past decade.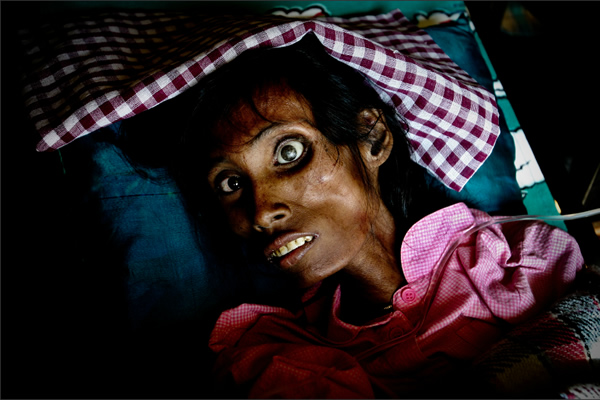 How did you get into photography?
I took a photography class when I was 15 years old and really loved taking documentary style pictures.  It was not until later in life when I was searching for a way of helping people while also leading an exciting life full of travel that I came back to photography and began doing it professionally.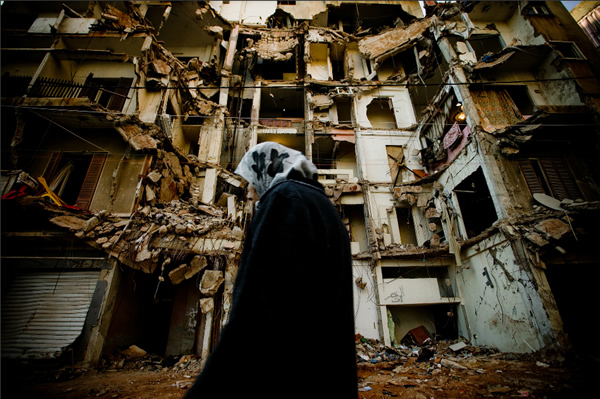 Why you choose Photo Journalism / War Photography?
I wanted to educate people in the western world about the lives of those trapped in difficult situations such as abject poverty, living in conflict zones etc.  I wanted to use the emotional power of still images to captivate people and make them pay attention to subjects they would rather ignore.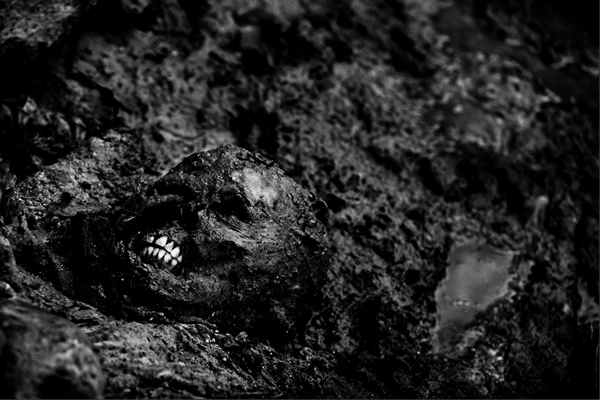 In your language what it takes to make a Good Photograph?
I think the mood of a photograph is its most important attribute. A photograph must make its viewer feel something.  Every photographer has a different way of capturing mood and drama and that is what makes it such an interesting medium.
How you will choose the stories? What will inspire you?
I usually choose stories that are either ignored or under-reported.  The main stream media will pay attention to a story as long as it will make headlines but it is really important to remind the public that suffering often continues long after a disaster or conflict has actually occurred.
You are working as Independent Photo Journalist. Is there any reason behind?
I really hated working for magazines and newspapers and wanted to find a way to photograph only the stories close to my heart and not the ones editors thought would sell.  Being independent allows me to choose my own stories and photograph in my own style on my own timeline.  I am not the the type of person who likes to make compromises when it comes to my work, so this was the best path for me to take.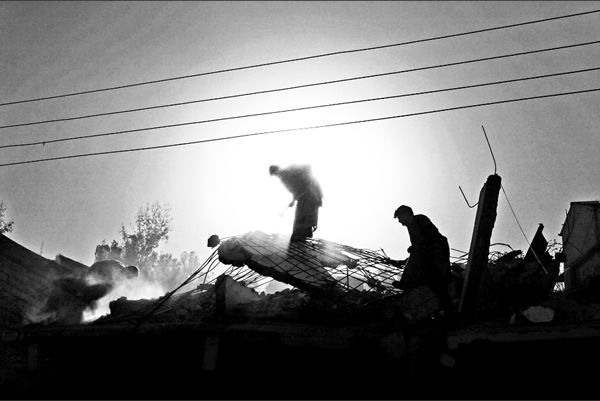 Some of your work in Palestine and Iraq make so much of impression. Can you please share your experience?
I think this is because there is just so much suffering in each of those countries.  In Palestine the people have been suffering for such a long time and in Iraq both the Iraqi people and the soldiers suffer from the war.  I really wanted to capture the suffering that people experience in war zones in hopes of future leaders realizing that war should always be the last resort.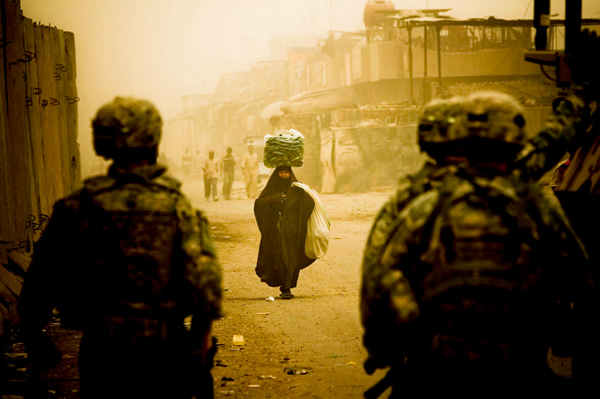 What was the photo assignment that you had that is most memorable or affected you the most?
Gaza was difficult for me….wars are always the hardest. Disasters make people strong, bring people together. Wars tear them apart and bring out the worst in people. Gaza is especially hard because of the incredible amount of human rights violations that occur there every day… it is a unique and difficult place to work.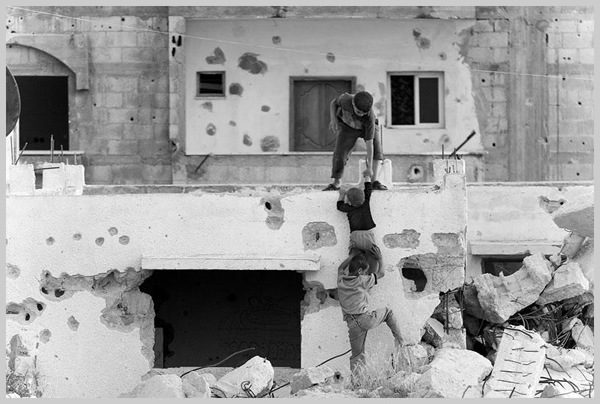 Out of all your photographs what in your opinion is most powerful?
I have some favorites, but it is important to me that people decide which ones have meaning to them. I think photographs effect people on a very personal level and many different people like things for many different reasons. In general, I think powerful photos portray mood and atmosphere where less powerful ones just show the facts of a certain scene or situation.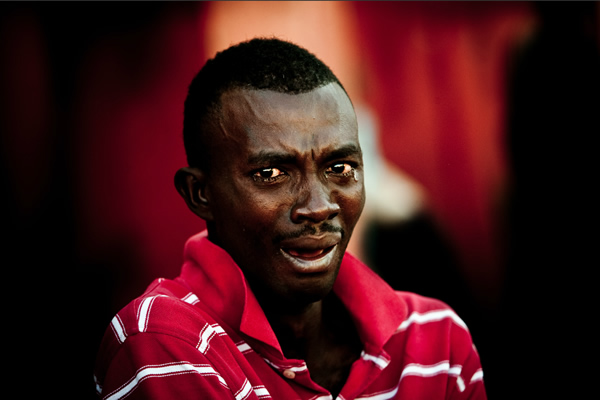 What challenges do you face in War Photography?
There isn't much about war photography that is not challenging.  Every day there are new obstacles to overcome and new challenges to deal with.  And when you come back home you have to deal with all of things you have seen and experienced.  After all of that you then have to decide to go out and do it all over again, not really knowing if your pictures will ever make any difference or what kind of a price you will have to pay for capturing them.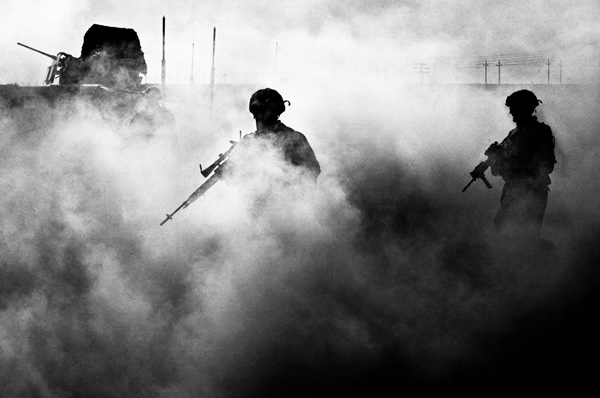 You job has taken you to war zones. What steps do you take to ensure your safety?
I don't believe there is any way to ensure your safety.  I think it is important to be honest and direct with your subjects so that they know that you are there to help them. Having your photographic subjects as your friends goes a long way in keeping you safe.   Other than that the only thing that helps is experience.  There is a lot you need to know about photography and life before shooting in a conflict zone.  My disaster training and experience working in disaster zones internationally taught me a lot of lessons that have helped me in conflict.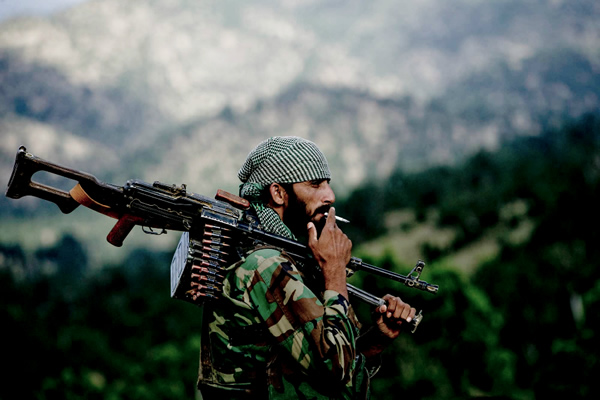 Photojournalism must be emotionally draining. How do you stop yourself from burning out?
I exercise a lot, stay away from alcohol and try to focus on the things I have control over and not the things I don't.  I also think it is import to know when to rest and know that doing this job is a choice and not something I am stuck in.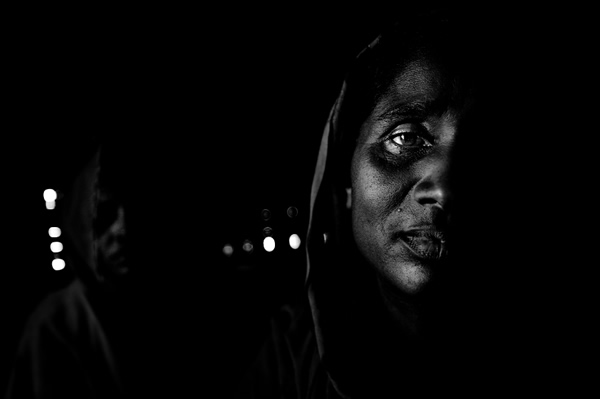 Which photographers have inspired you?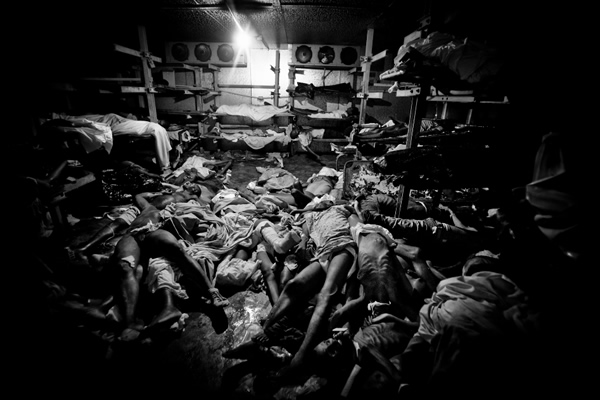 Quick Questions:
What is your greatest fear?
Losing my family
What do you consider your greatest achievement?
Survival
Where would you like to live?
New York, Istanbul, Shanghai, Paris and only own Island.
What is your most marked characteristic?
Extremes
What do you most appreciate in your friends?
Humor, trust and reliability
Who are your heroes in real life?
My mom and anyone who does their job really well.
What is your present state of mind?
Apparently indecisive since I can't figure out a better way to answer this question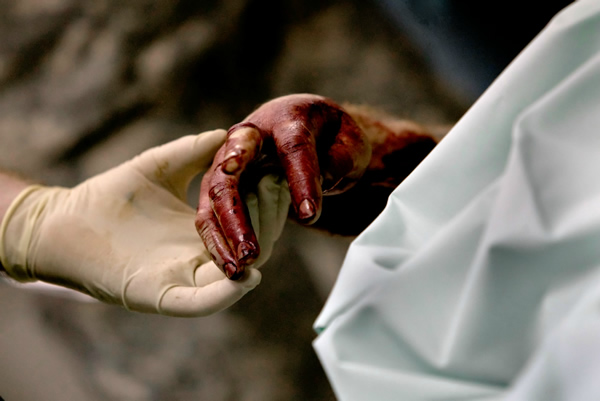 Thanks again for providing 121 Clicks with this opportunity to interview you. You have any message for our readers?
Thanks to all of you for your support and I wish you all the very best in life.
You can find Zoriah on the Web :
Copyrights:
All the pictures in this post are copyrighted to Zoriah. Their reproduction, even in part, is forbidden without the explicit approval of the rightful owners.