This time, we bring you 25 Movies Every Photographer or Cinematographer must see season 2, we have considered all those movies, you have asked us to include. Plus some great titles. As said earlier, may it be Photography or Cinematography, the visual should Please the audience and convey the thoughts which the subjects are about to pronounce. These Titles here had some immense response across the globe not just for Photography but as a Best Picture too.
Again we look forward from you to correct us if you feel "how can this movie not in the list or how did this one get in the list" – Go ahead tell us in the comments section.
You can check our previous article about movies:
Director: Martin Scorsese
Cinematography: Robert Richardson
Hugo is a adventure 3D drama film based on the novel by Brian Selznick. The Movie's plot revolves around a 12 year old boy who lives with his father; his life takes a twist when his father dies. Robert Richardson is one of the 2 living person's today to have won the academy awards thrice.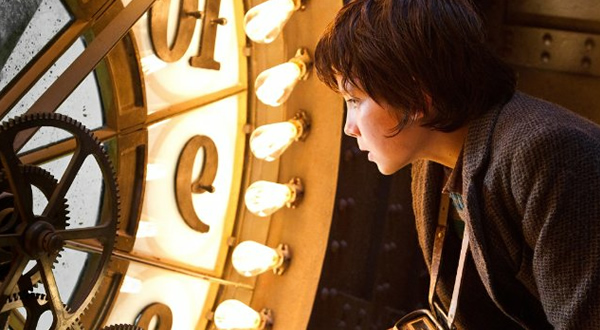 Director: James Cameron
Cinematography: Mauro Fiore
After Titanic James came back strongly in his writing venture Avatar, a typical science fiction film. This movie was received a massive response with global audience. This movie is believed to be loosely based on the illegal mining activity in Orissa India. 70% of the Movie was done with motion capture techniques & CGI, neither of it was done under Mauro! Mauro himself called James as a Visionary for his passion and work!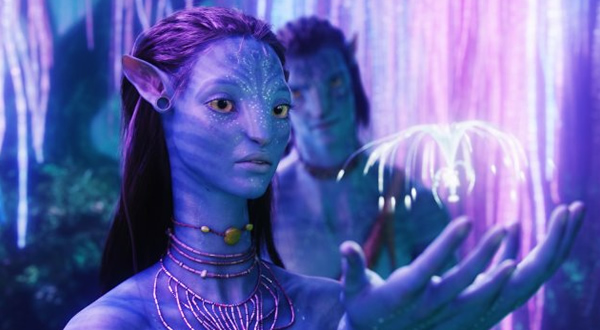 Director: Cecil B. Demille
Cinematography: Victor Milner
A periodic-epic film based on the life of Cleopatra VII of Egypt. Tales of Cleopatra with Julius Caesar and alies. Excellent Photo techniques few many decades ahead. The Director escaped censor, with the film opening with a naked slave as the title rolls on.
Director: Orson Welles
Cinematography: Gregg Toland
A Mysterious American Drama. Story grips after Kane a wealthy media person dies in his bed uttering his last word "Rosebud". Gregg's Camera had amazing camera effects involving miniatures, sets, stop motion and even fine matte art. There are many interesting and innovative shots in the film.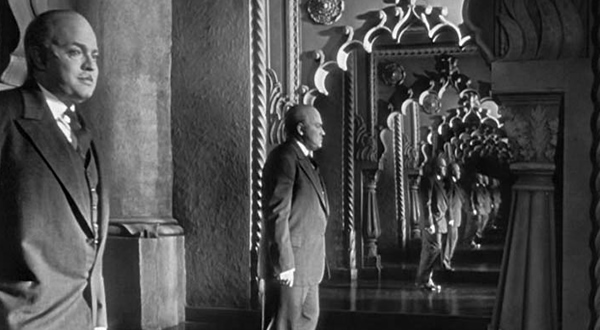 Direction: Barry Levinson
Cinematography: John Seale
A Drama from 1988, tells the story of two brothers. Charlie comes to know his Father's Property has been bequeathed to his brother Raymond – an autistic Person. Steven Spielberg was one of the directors involved here with this film. The filming took place for about 9 weeks.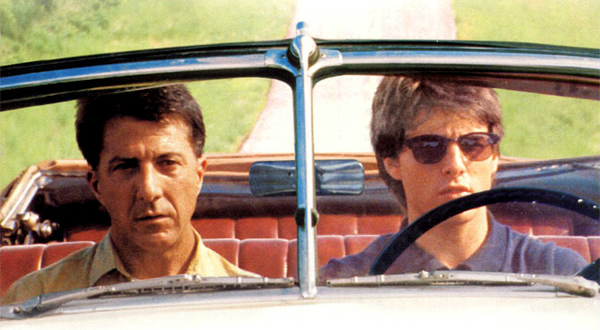 Director: Fernando Meirelles
Cinematography: Cesar Charlone
A Brazilian crime drama which was adapted from a novel by Paulo Lins. Story on the local gangster and affairs. Almost all the characters in the movie has nicknames. Cesar himself is a film director and an actor too. The Production crew did help the real actors in this movie to adapt to a better lifestyle.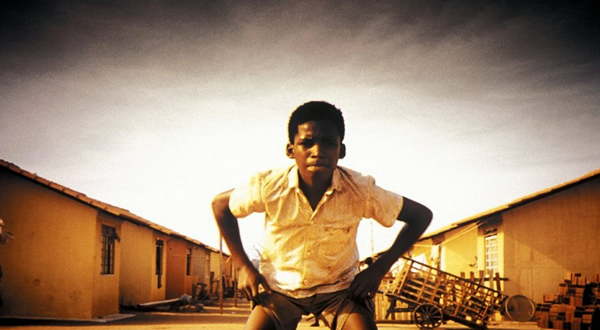 Director: Rob Marshall
Cinematography: Dion Beebe
A Musical drama. All Nightclubs, affairs, Murder,sex and lot more. Produced by Miramax films Chicago was well received, known for its tango music and amazing Cinematography. Dion is an Australian cinematographer. His work on Memoirs of Geisha fetched him an academy awa.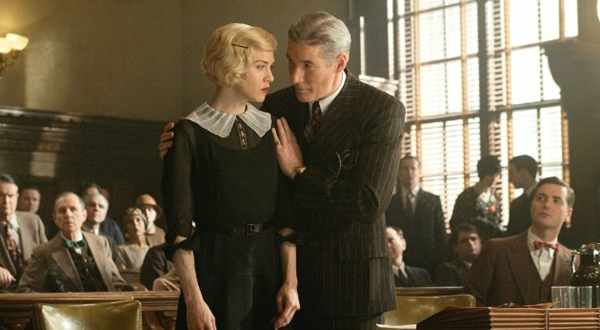 Director: Joel Coen
Cinematography: Roger Deakins
A Comedy drama by Joel, the story being set in rural mississipi during 1937. Greatly known for its color correction, a tainted sepia tone. Roger states that Joel wanted to have a hand tinted picture with a rustic and natural skin tones resembling that of rainbow.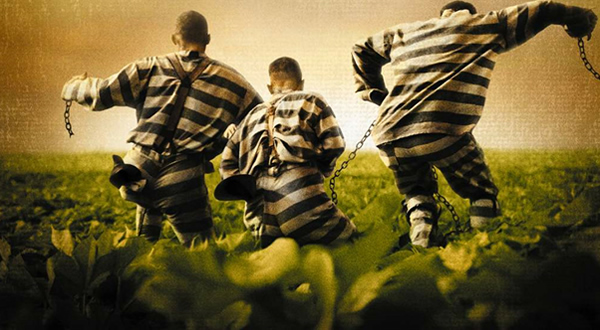 Director: Steven Spielberg
Cinematography: Allen Daviau
A Periodical drama film set in early 1900. Shows the story of a young girl Celie, her sufferings in form of racism, poverty and sexism. It shows how cruel one's father can be to his daughter.
Allen has given his best in to show the world in which celie lives, as the one comparable to features in casablance or OZ.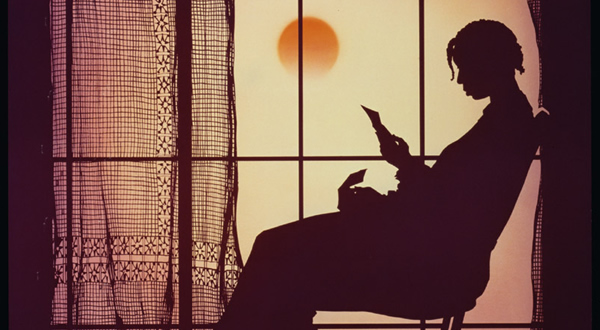 Director: Paul Thomas Anderson
Cinematography: Robert Elswit
An American drama, based on the novel Oil by Upton Sinclair. The Story is set around early 20th century with a rich oil businessman and his quest for endless money. It was all Anderson in this movie, he first bought this novel OIL looking at the cover picture. then realized its significance and wanted to adapt a screenplay from it, for which the rest is history.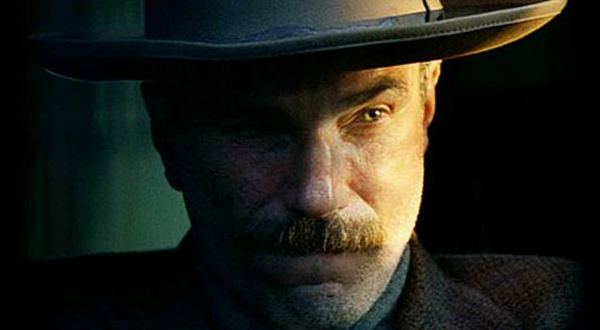 Director: Francis Ford Coppola
Cinematography: Vittorio Storaro
Based on Novel Heart of Darkness, the story runs through when a Retired army official is asked to take up an assignment again. There is a brutal slaughter of a water buffalo in the climax, which made many boards and organizations to go vivid and give a unacceptable rating for the film.
Director: Anglee
Cinematography: Peter Pau
A Typical Chinese action drama movie, made with a mere $17 Million budjet had won huge response in box-office making almost 15times more money. This movie also took away galleries of awards. Anglee was very miserable working without a break for six months, he is such a workaholic. There wasn't much CGI used in this movie, only those wires used in stunt sequences had to be removed. Also watch out for his new movie Life of Pie coming soon at the end of this year.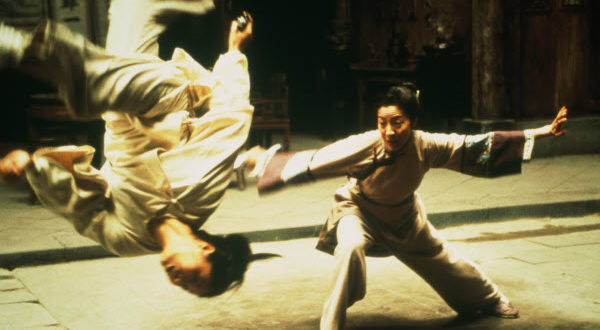 Director: Steven Spielberg
Cinematogrpahy: Douglas Slocombe
An American action adventure film. Since Lucas wanted to create the serials from 1930's era to get into the modern era, they decided to make Indiana Jones. As we all know, the adventures and action sequences are amazingly shot which made them fetch 8 academy awards in 1982. Visual effects were done by Industrial Light and Magic (ILM) the leader in VFX Industry till date.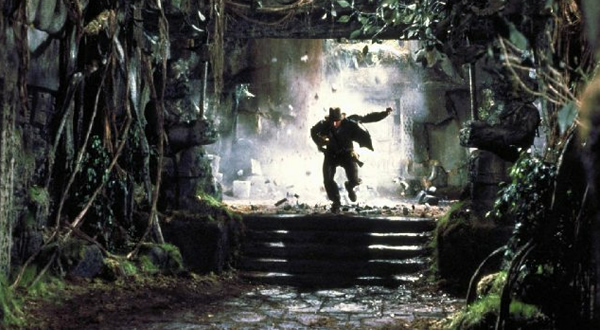 Director: Sidney Franklin
Cinematography: Karl Freund
A Family Drama set in Chinese Country side. The trouble and pleasure they counter as a family and their life path. Most of the actors in this film were western people, who were made to look Asian with the help of makeup and prosthetics.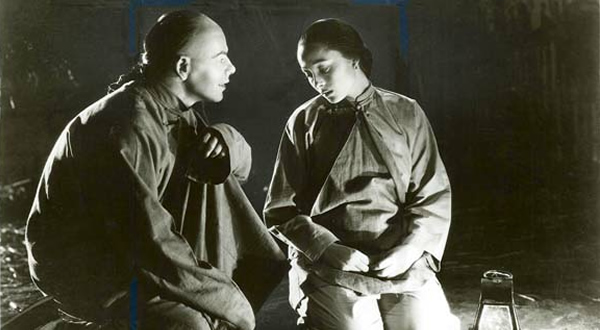 Director: Orson Welles
Cinematography: Russell Metty
An American thriller crime drama, when one starts to list out those epic films of 40's Touch of evil falls in the end of the list. After which this genre wasn't shot much. Critically acclaimed till date for its excellently shot 3 minutes continuous shot, with various perspectives. This shot is considered to be one of those best shots in any movie.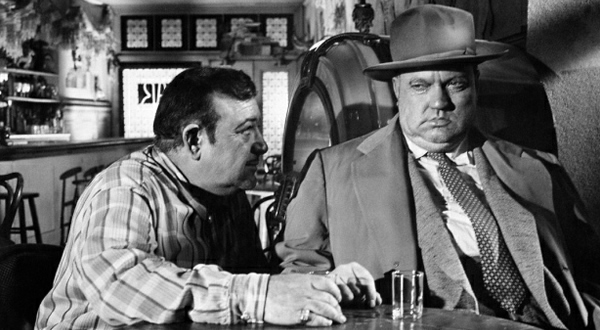 Director: Peter Webber
Cinematography: Eduardo Serra
Is an amazing drama, with the screenplay entirely based on the Novel "Girl with a Pearl Earring" by Tracy Chevalier. They have used bright color tones all over the movie very similar to that of Vermeer Paintings. This is the story of Griet, a very young shy girl. She enters Vermeer studio and movie revolves around the relationship between them with a great touch of art. It must have been really great scenario for Eduardo to replicate or come in close to the works of Vermeer. For which he has succeeded and received several awards for this film.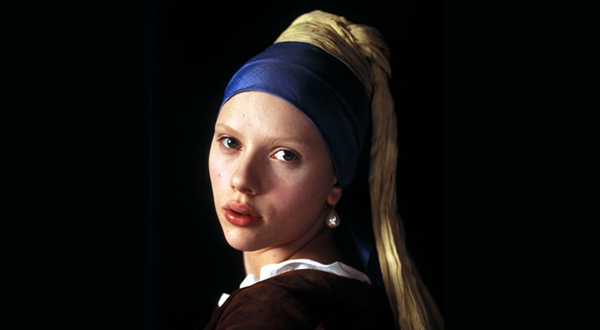 Director: Michael Apted
Cinematography: Ralf D. Bode
A Typical American biographical film about a music icon, who comes to fame after struggle. Based on the real life character of Lynn this movie became a huge success for its soundtracks. The struggles she encounters during the journey and her career has been beautifully pictured.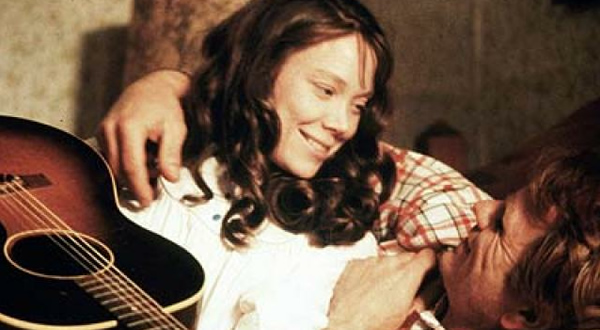 Director: Bernardo Bertolucci
Cinematography: Vittorio Storaro
A Biopic depicting the life of Puyi, who is known to be the last emperor of China. Story depicts the life of Puyi, his ascending to throne, his imprisonment and then a political refugee by the Communist Governance. With the master craft of Vittorio, the cinematography gives the essence of China in every means. A Must Watch!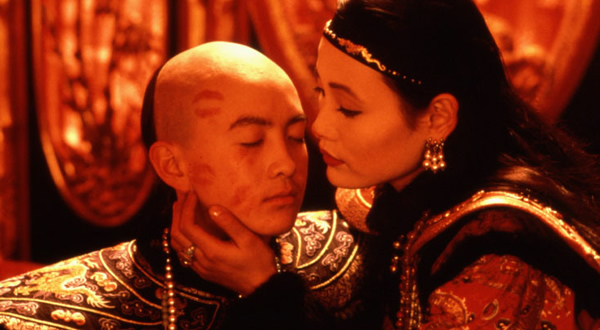 Director: Kevin Costner
Cinematography: Dean Semler
An epic western film, adapted from the Book "Dances with Wolves" by Michael Blake. Plot goes around a army chap, who goes all the way to American frontier in search of a Military post. The Buffalo Hunt series in this movie is Phenomenal. For which they had to go through a some rough weather conditions. Also to mention shooting barely tamable wolves must be a huge achievement. They shot the buffalo sequence with close to 2000 buffaloes, with more than hundred stunt artists. The Making of this Movie does contain a footage of Kevin Costner, falling from a horse and injuring himself.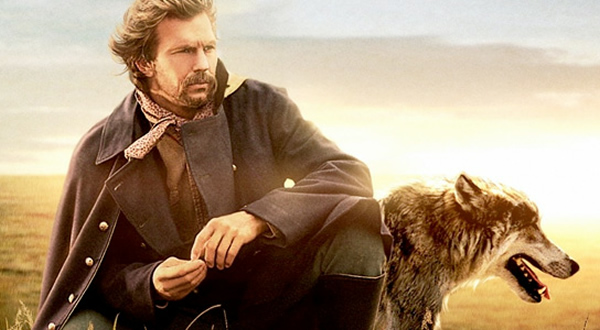 Director: David Lean
Cinematography: Freddie Young, Nicholas Roeg
An epic Periodic romance drama. Loosely based on the Novel by Boris Pasternak. Story happens in the time of WW I, between lead characters Yuri, Zhivago and his relationship with lara, their child and more. The movie does have scope for amazing landscapes for which was shot in between Spain and Portugal. Though it is a bit long in running time, it is one of those everlasting romance dramas of all time.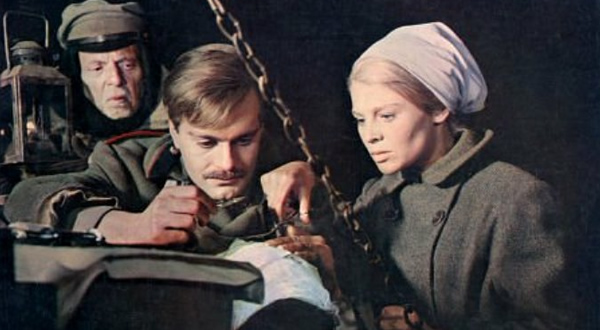 Director: Richard Attenborough
Cinematography: Billy Williams, Ronnie Taylor
An Amazing Biography of Mohandas Karamchand Gandhi. A National leader of India known for his role during freedom struggle. The film starts with the assassination of MK Gandhi and the funeral following it. An additional fact is almost close to 300,000 Artists were used in this funeral scene, which is of-course a record in Guinness. Attenborough had to go through various procedures, to get some approvals from national leaders of India. This is definitely one of the Finest Movies ever produced with some excellency in camera.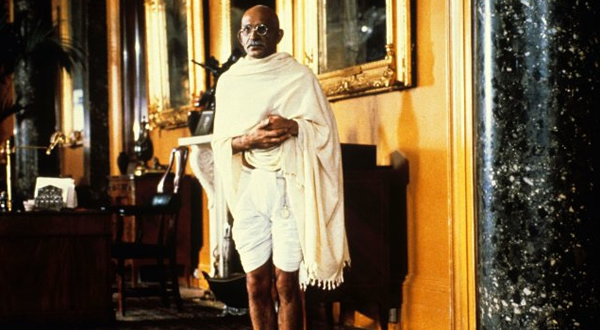 Director: Oliver Stone
Cinematography: Robert Richardson
An American film, exploring all the incidents which lead to the assassination of then American president John F.Kennedy. As many films here, this too received several controversies and there were stuff boiling in newspapers. People were not able to take Lyndon was part of the group to kill JFK. Robert did read some books on assassination of JFK before entering into the Project himself as a Cinematographer. He used almost 7 cameras to shoot the final assassination scene at Dealey Plaza, since he had a very minimal time to picture it.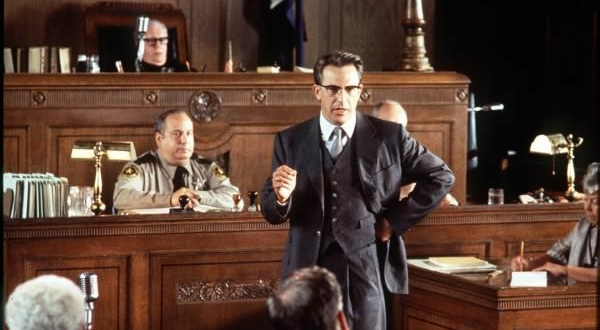 Director: Tim Burton
Cinematography: Emmanuel Lubezki
American Periodic Horror film, loosely based on a short story by Washington Irving "The Legend of Sleepy hollow". Crane the Protogonist is sent to a small hamlet in sleepy hollow, Newyork to investigate a continous series of horrific slaughters. Initially Tim wanted to shoot the film in monochrome, but then it wasnt possible for his desired old square academy ratio. But then they increased the contrast of the shots and gave some dynamic feel to it with smoke and fire in Post Production.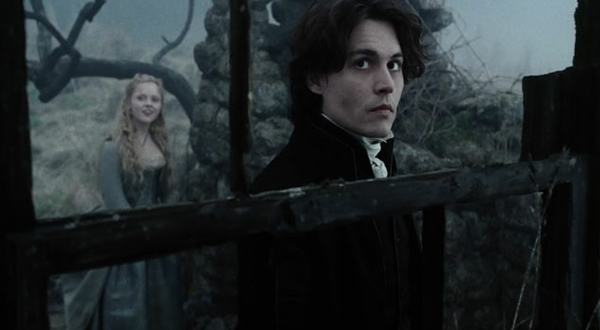 Director: Martin Scorsese
Cinematography: Michael Chapman
American Sports Drama. Initially it did receive many negative reviews, but then turned out to be one of the finest movies ever produced. Story about a Boxer and his family. They did place one camera operated by Michael inside the ring, so that he could take control of the other fighters inside and to capture those raw emotions.
Director: Michel Hazanavicius
Cinematography: Guillaume Schiffman
A french Romantic Comedy film. Taking place in an era of late 1920's. Set in Earlier days of Silent Cinema. The Story revolves around the relation between an Older film star and an upcoming actress. Being Filmed just inside 35 days, it was very well received. Most of the Film is silent except for some nightmare shots, and yes in the climax our characters to speak. They did use a piece of music from Hitch cock's Vertigo, for which the director claims to have Paid.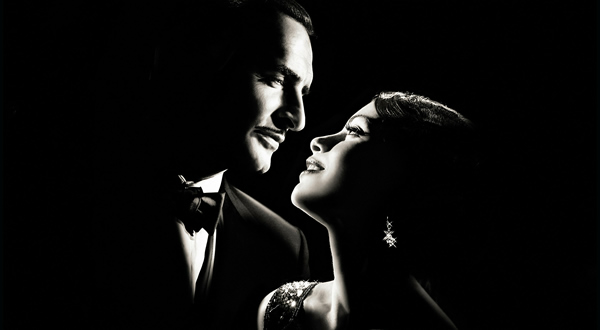 So How many Movies have you watched from this List?
More than 20, Well then you can send us the Part 3
More than 15, a real Movie Freak and a Better Photographer
More than 10, good and you must already have bookmarked this!!
Less than 10, Well take all your time! See every frame of these 25 Movies!!