Scottish artist Andrew McIntosh creates surrealistic paintings of hidden portals. Andrew is a self-taught artist and a landscape painter for 8 years before shifting direction to more surreal work. Andrew won the National Open Art Competition in 2014 and was nominated for the John Moores Prize the same year.
In his words "My paintings are an exercise in attraction. Through them I am constantly searching for new ways of communicating with the viewer. By seducing them with my imagery, I try to create a new visual language with the power to pique their attention and make them stop to ask: why? Desolate landscapes, decrepit houses, and incongruous moments of glory come together to suggest the presence of a narrative that exists as much in the viewer's mind as in the painting. This is how I aim to use my works: as the space for an imaginary dialogue between strangers."
Scroll down and inspire yourself. Please check Andrew's Instagram for more amazing work.
You can find Andrew McIntosh on the web:
#1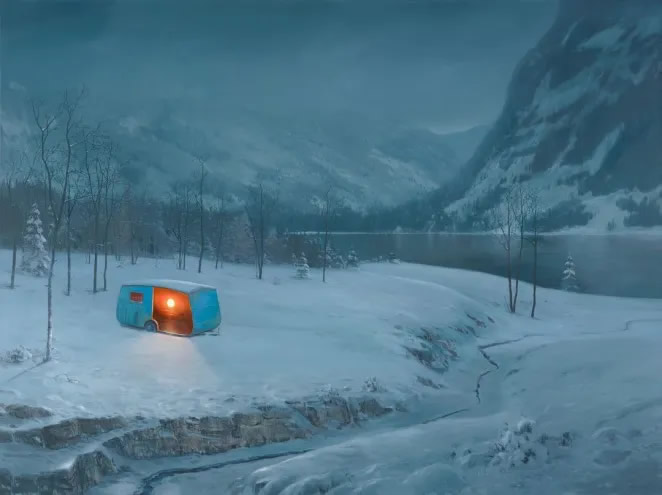 #2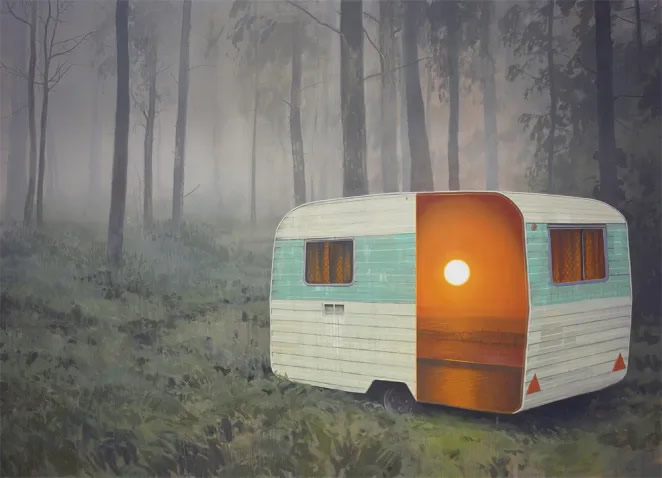 #3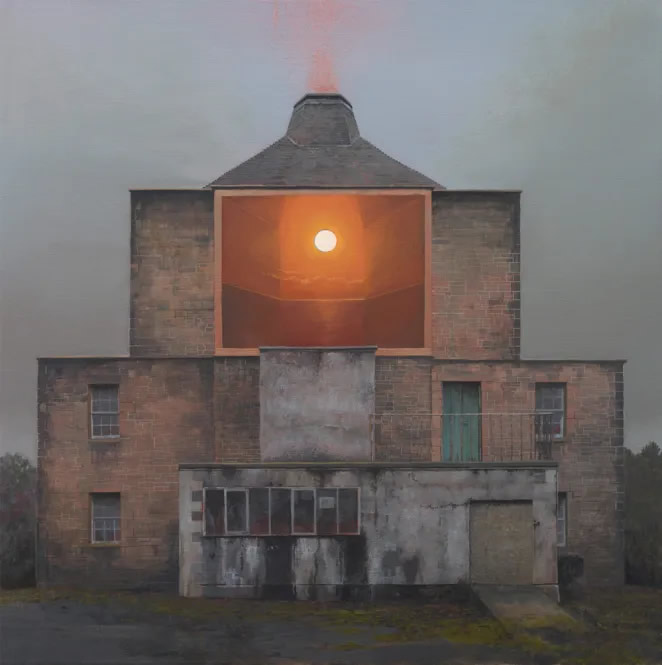 #4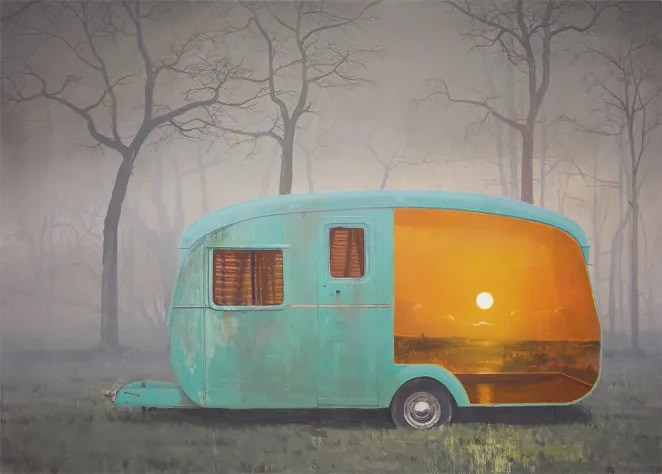 #5
#6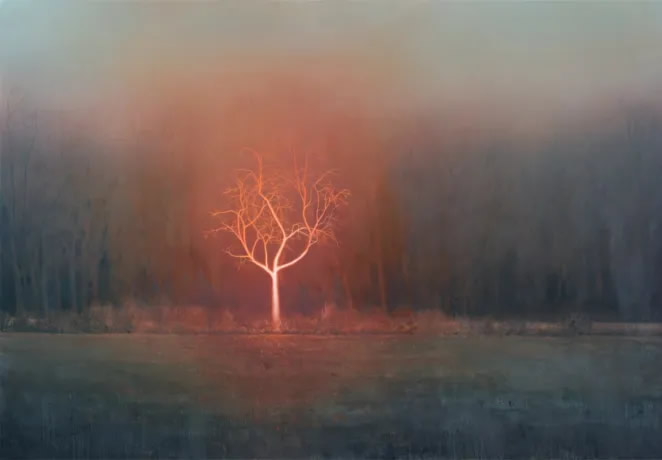 #7
#8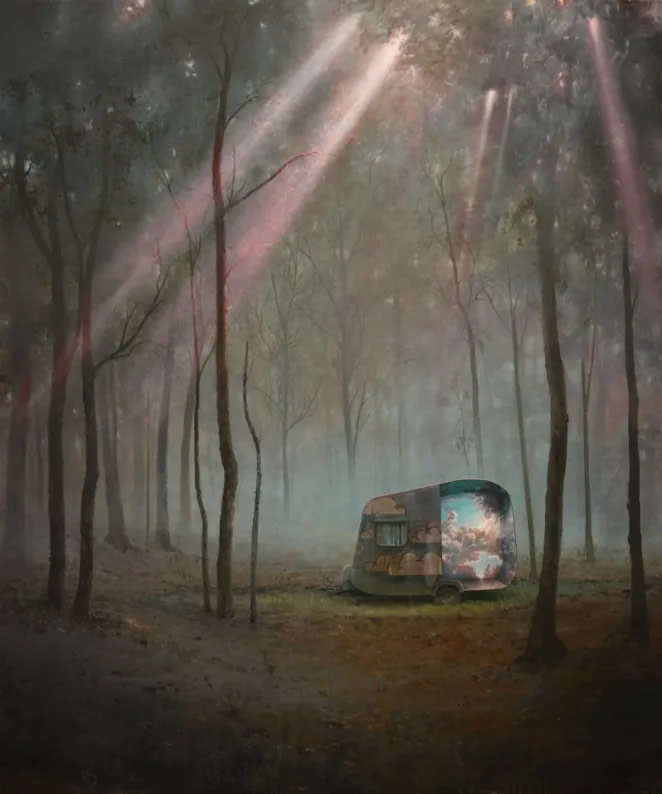 #9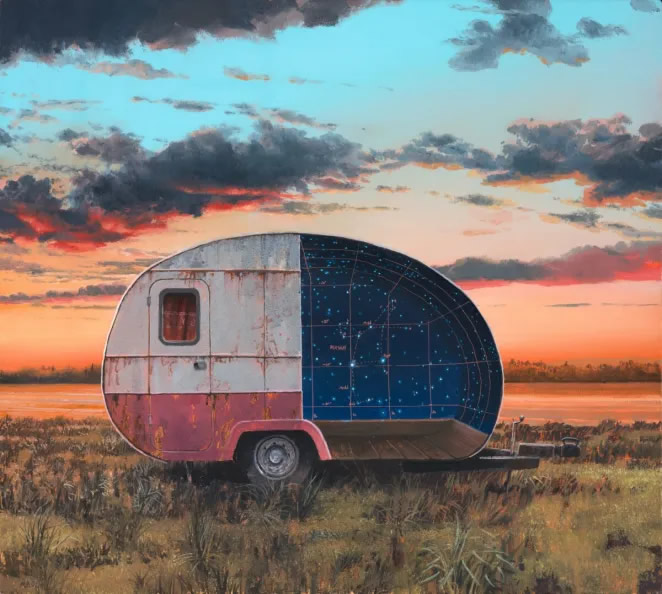 #10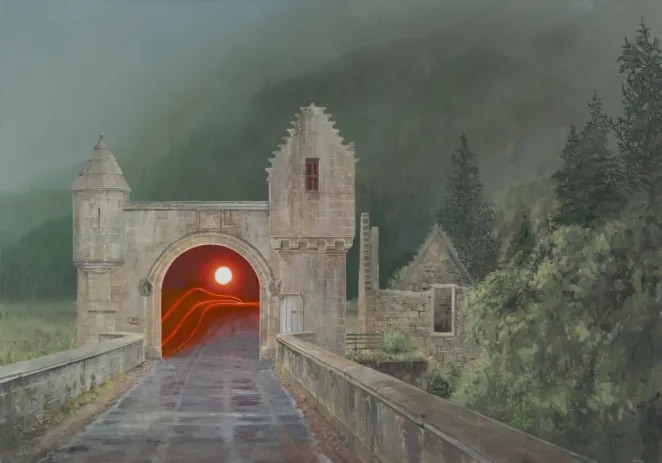 #11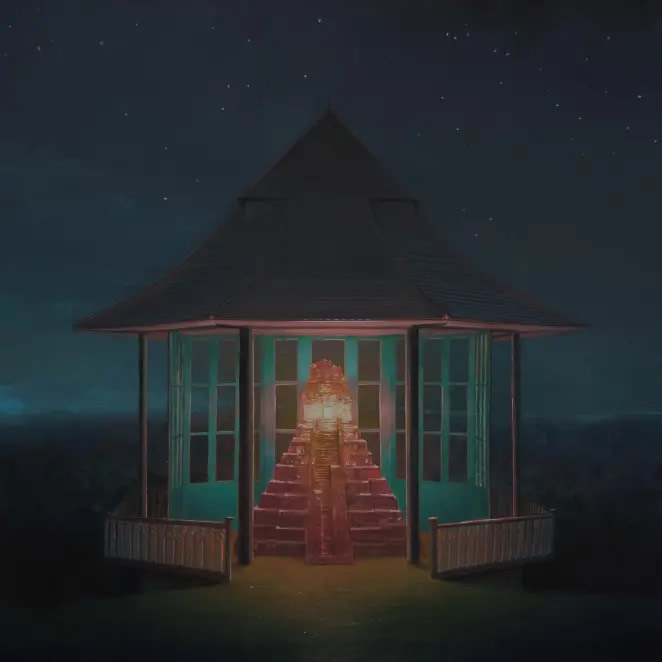 #12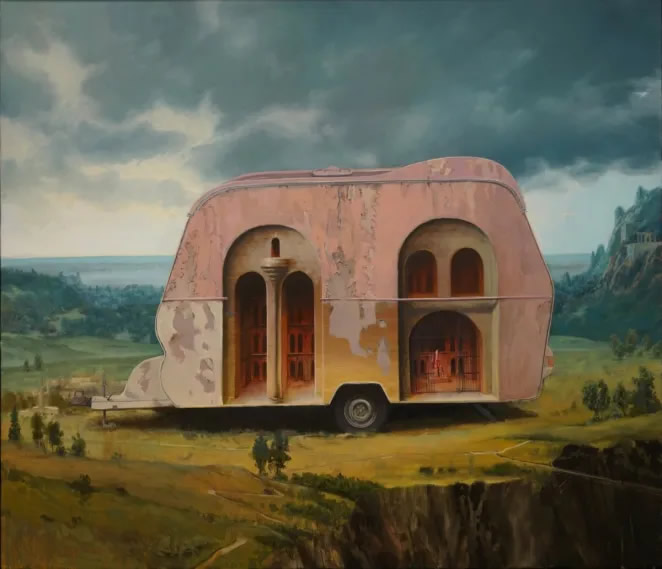 #13
#14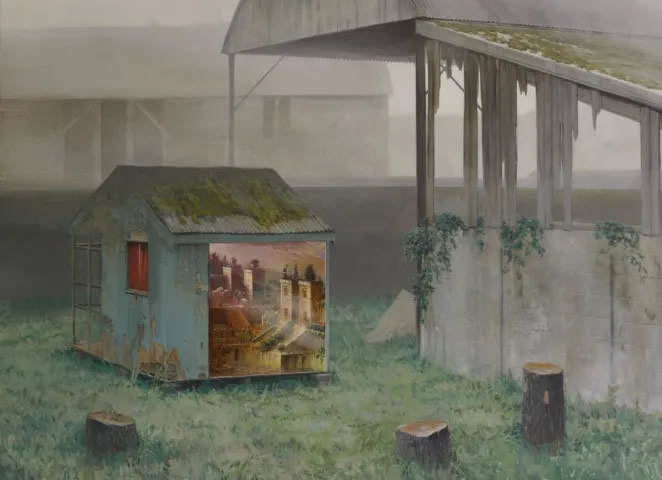 #15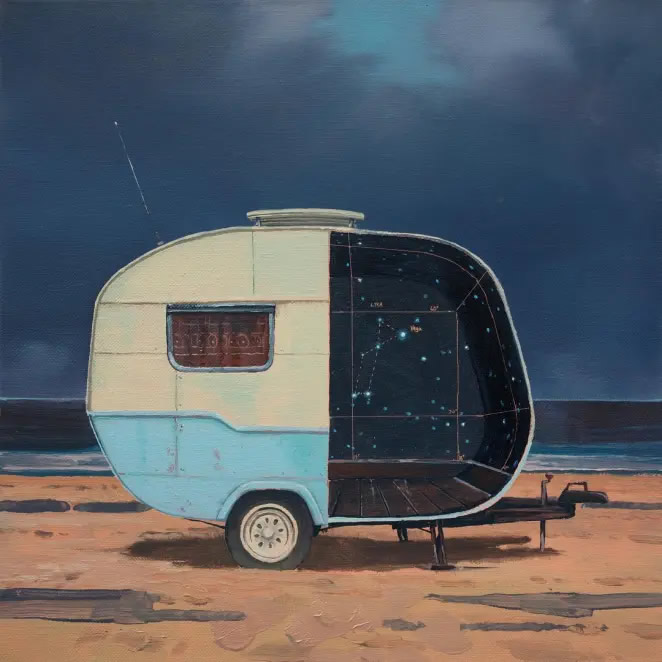 #16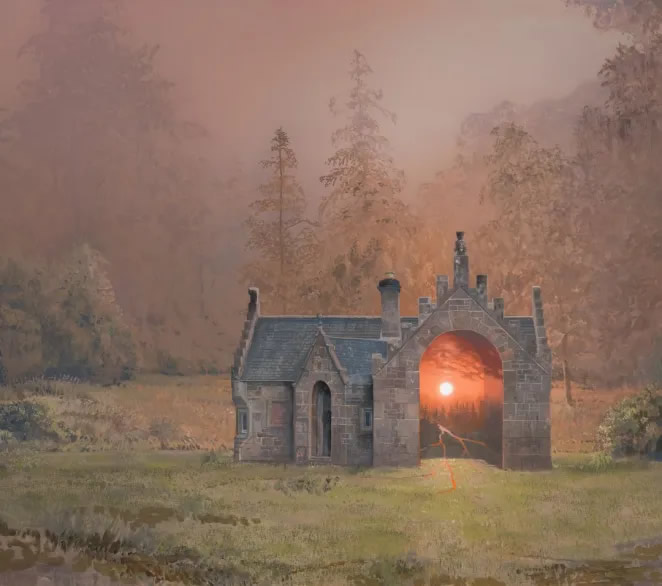 #17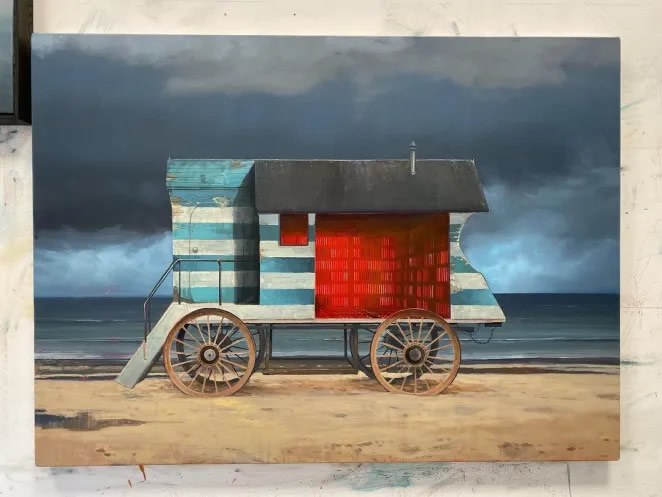 #18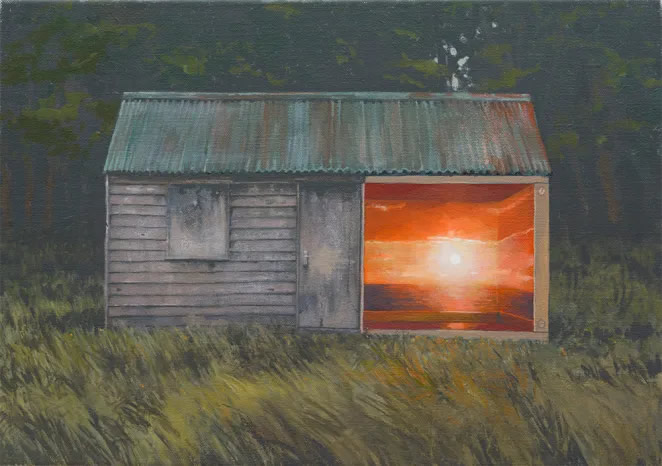 #19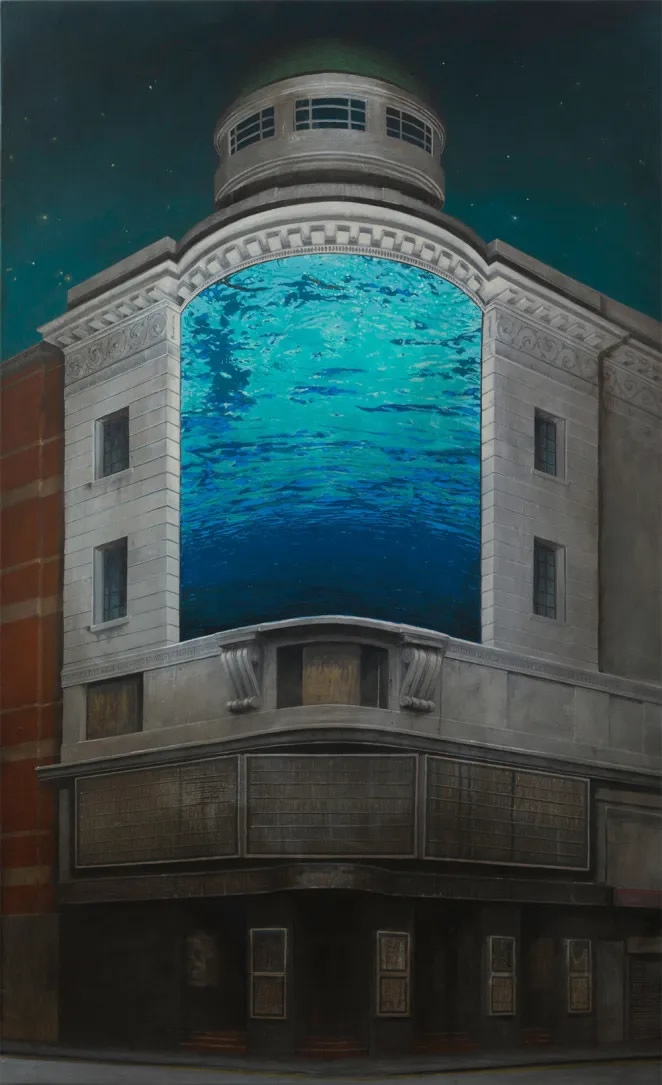 #20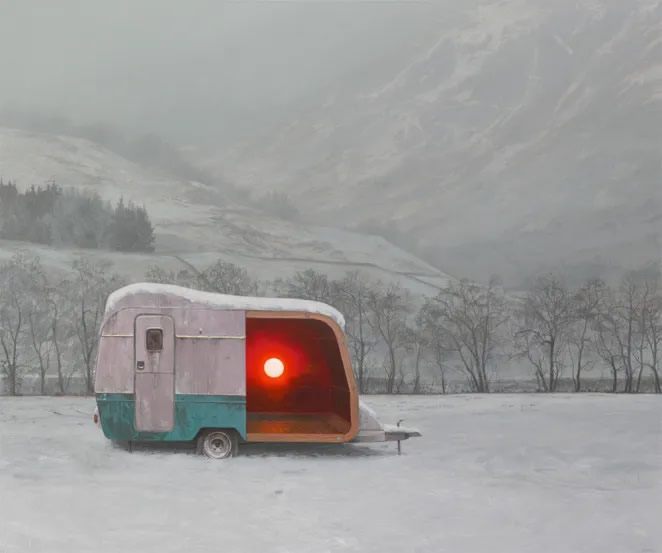 ---
Related Articles: