Japanese artist Yuki Tokuda illustrates step-by-step process on drawing a realistic octopus. Yuki Tokuda is a famous illustrator from japan he creates incredibly realistic drawings that look like high-resolution photos. Using colored pencil, a Copic marker and acrylic paint, Tokuda can draw anything with incredible detail.
Tokuda shared the step-by-step process on how he made the hyperrealistic drawing on the Japanese site LINE Blog. On his blog, he posted accompanying photos for each step to give readers a visual demonstration of the entire process.
Scroll down and inspire yourself. Please check Tokuda's Instagram for more amazing work.
You can find Yuki Tokuda on the web:
How He Creates Realistic Drawing Of An Octopus
#1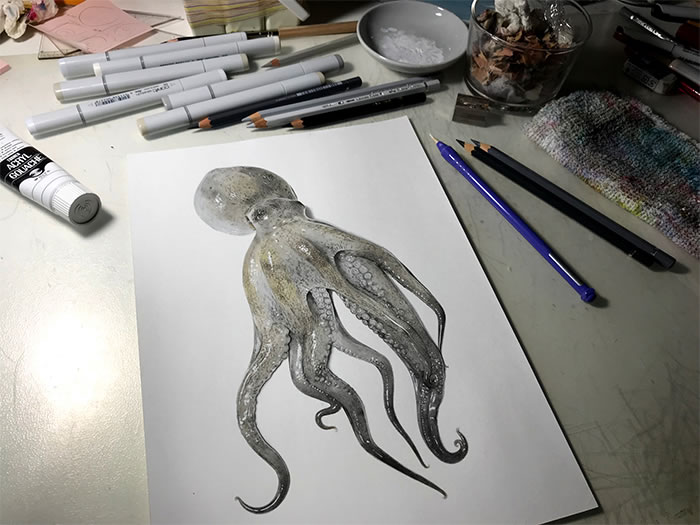 First, he drew the outline with a pale gray colored pencil
#2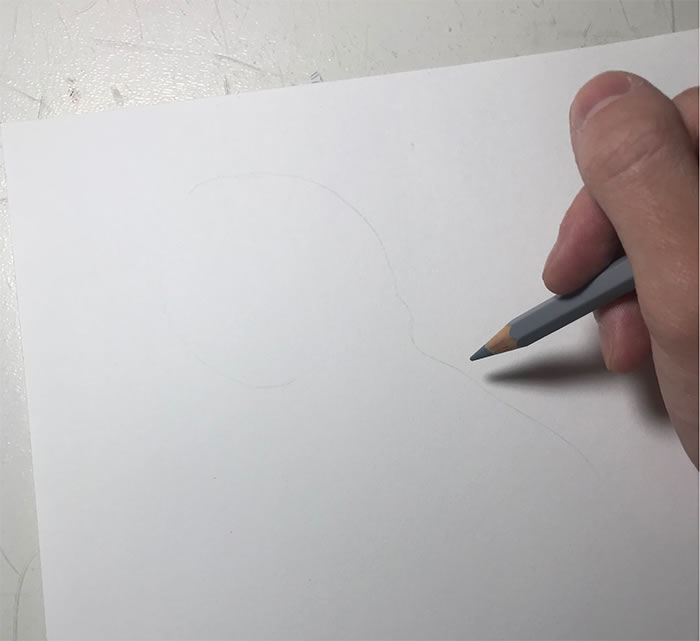 #3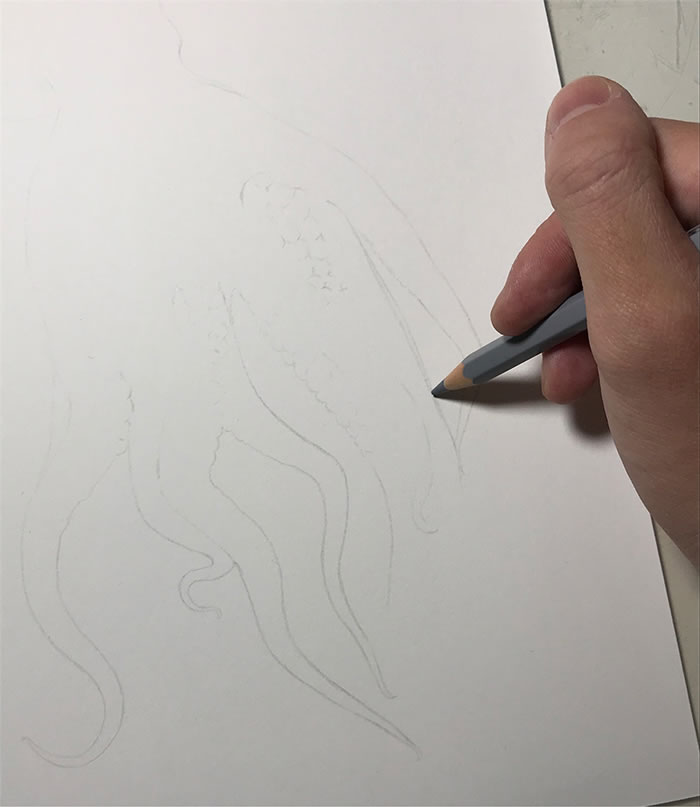 #4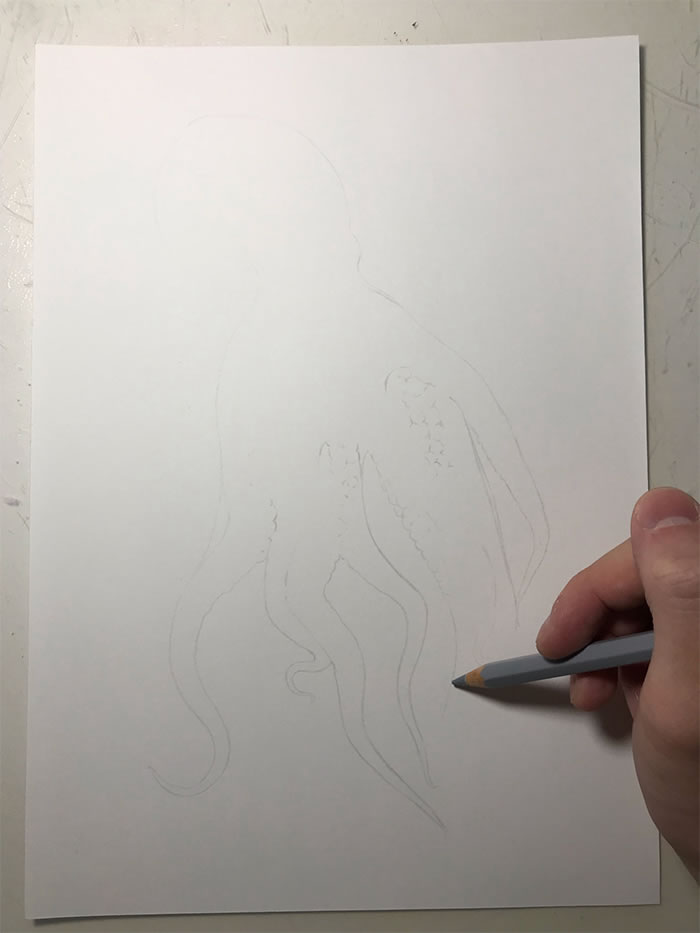 He then uses gray Copic marker to fill the outline of the sketch
#5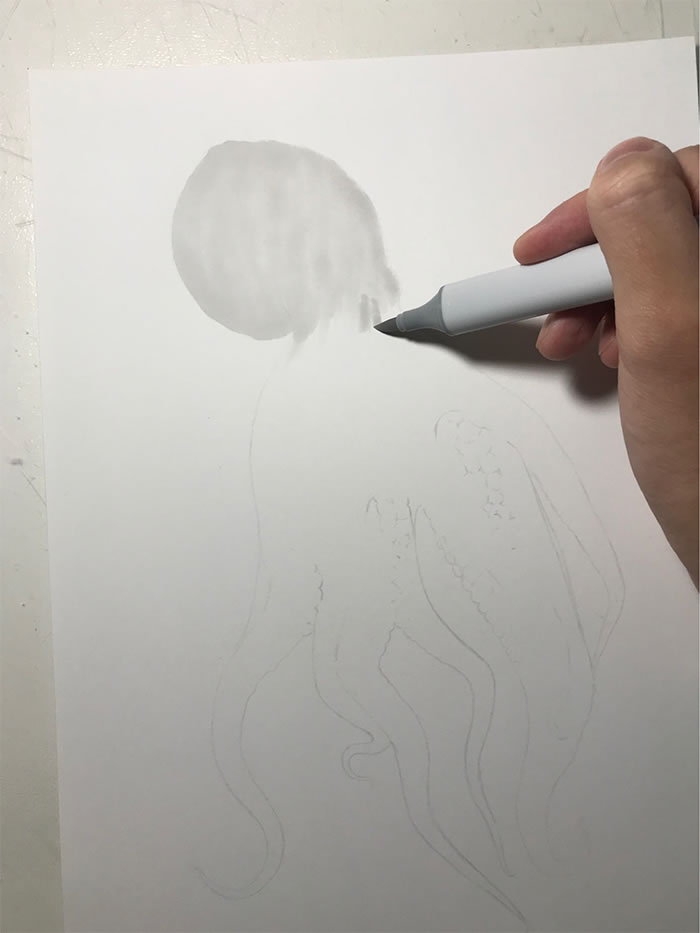 #6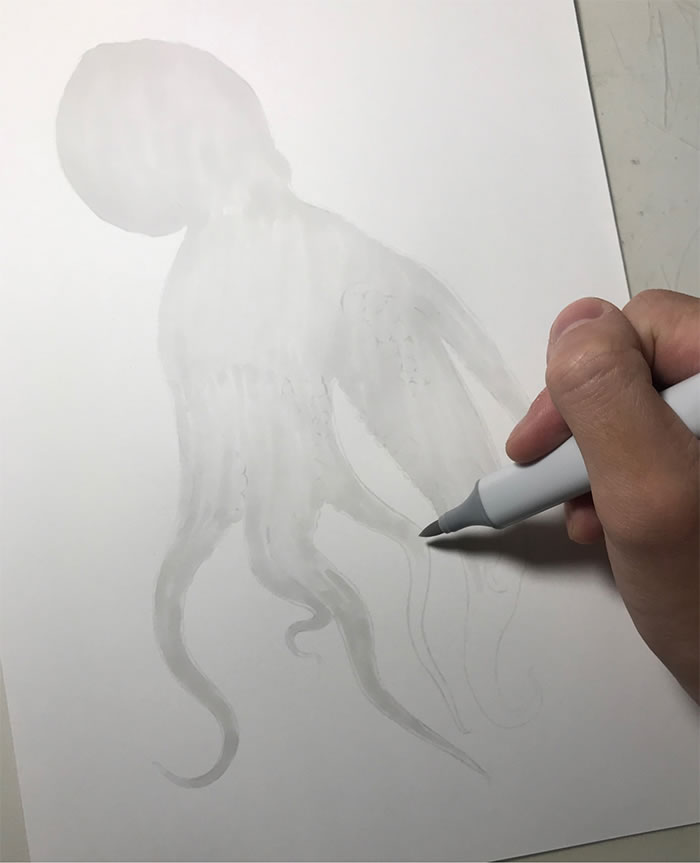 Next, he draws and paints the details with colored pencils
#7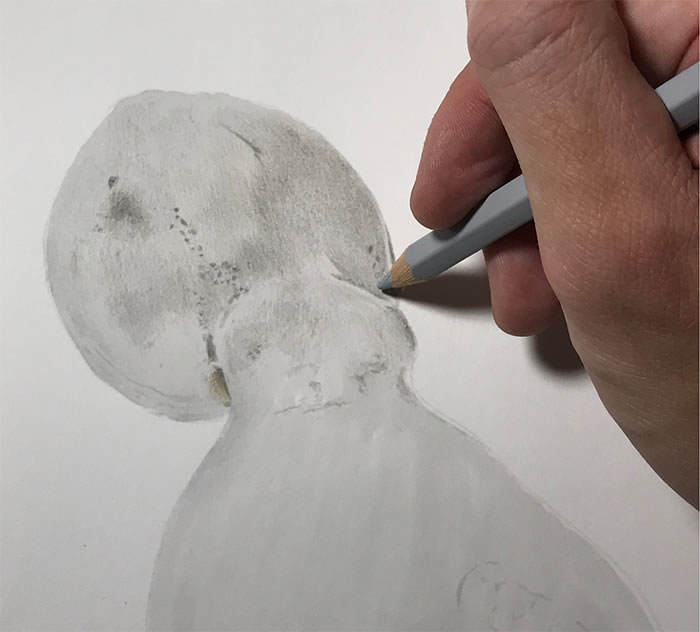 #8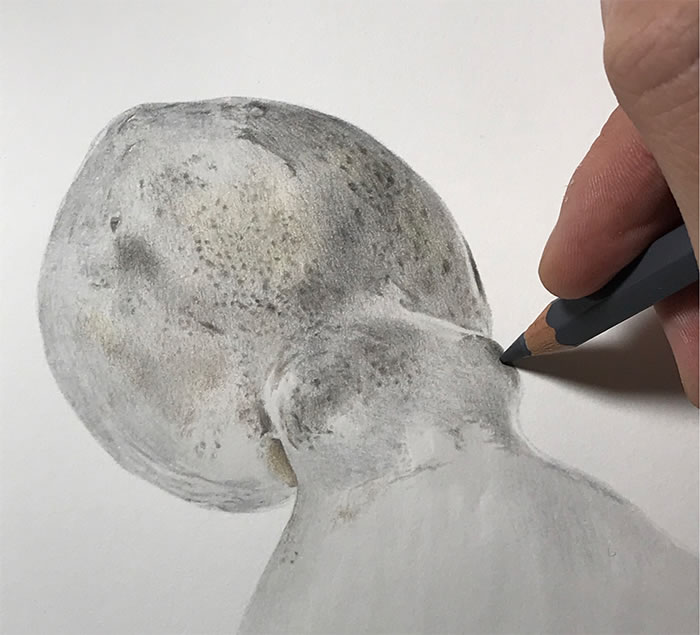 #9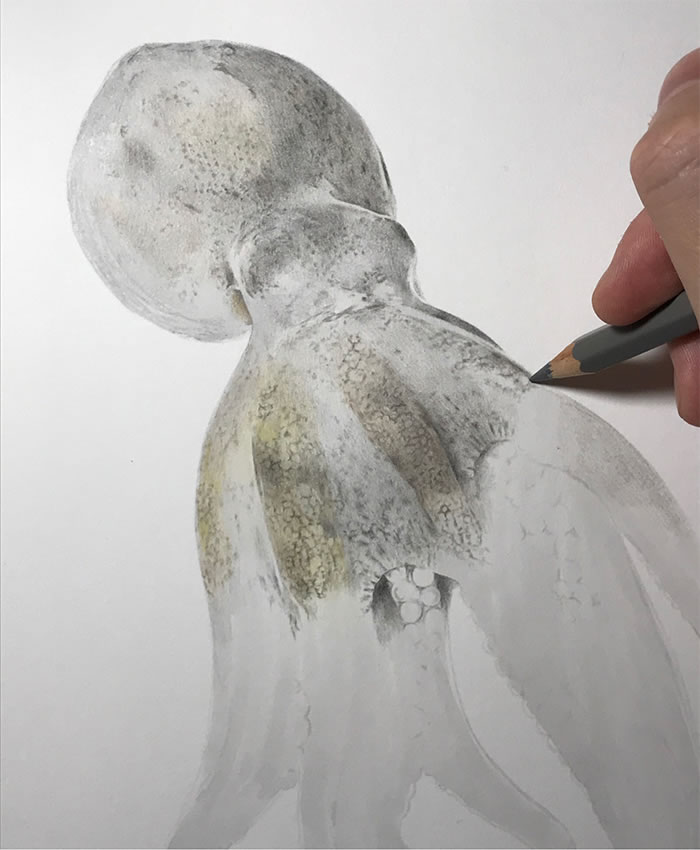 #10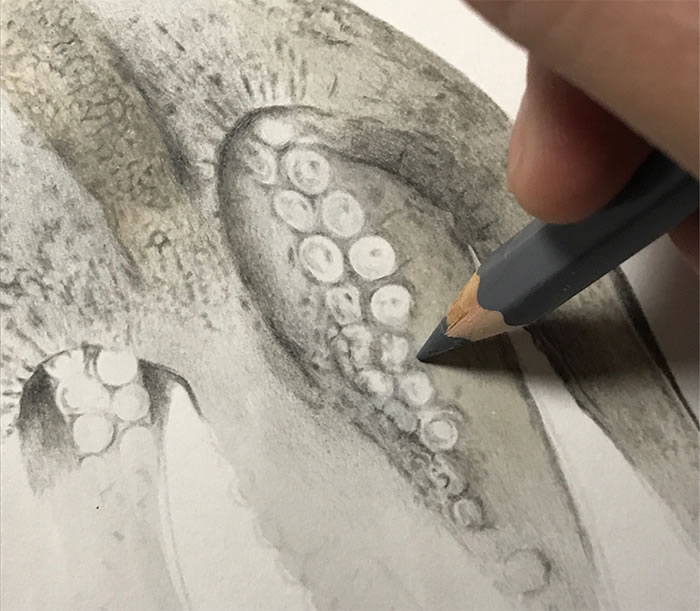 #11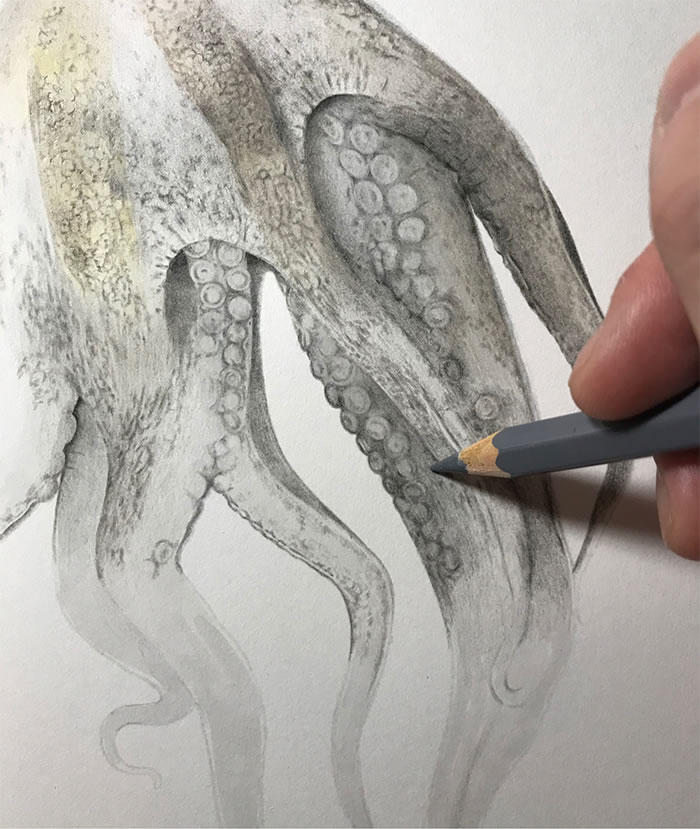 #12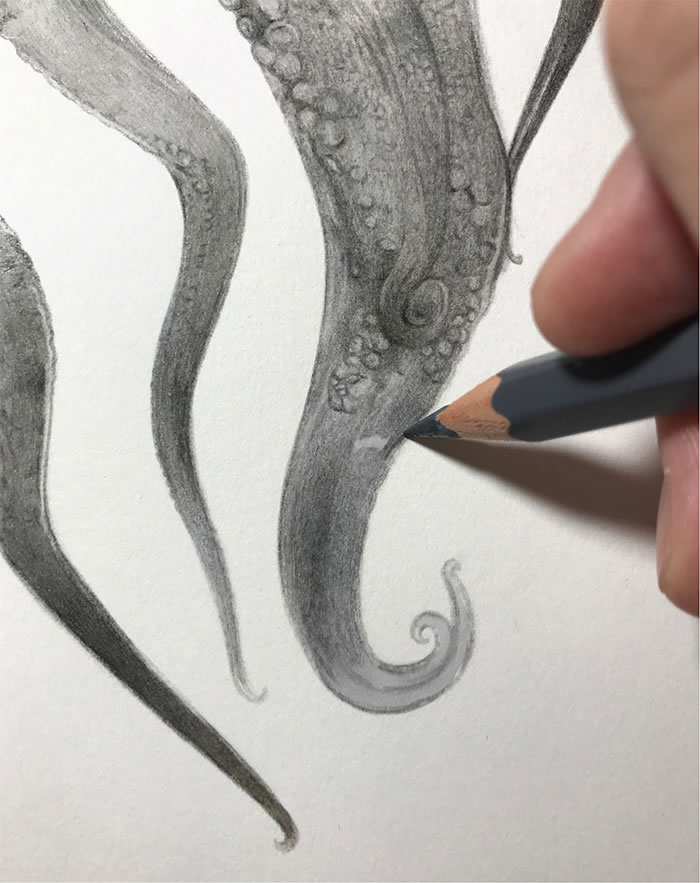 #13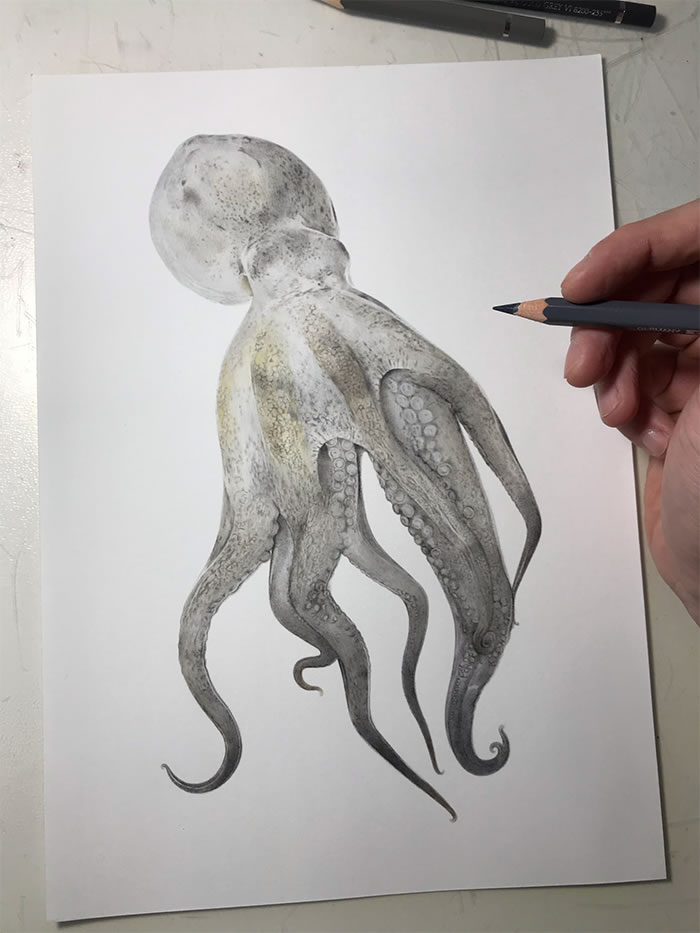 After filling in the details, he adjusts the color with the Copic marker to give it a more realistic appearance
#14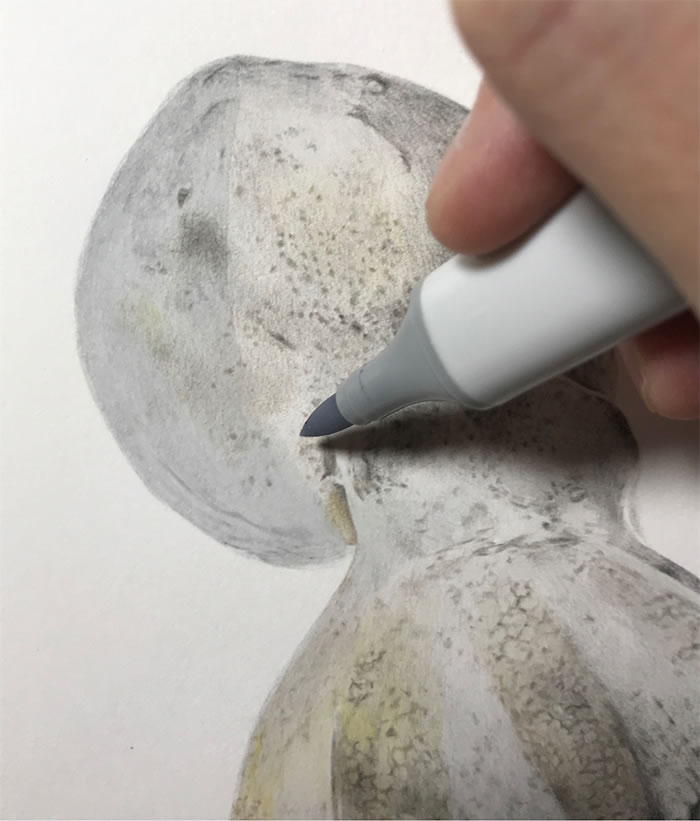 #15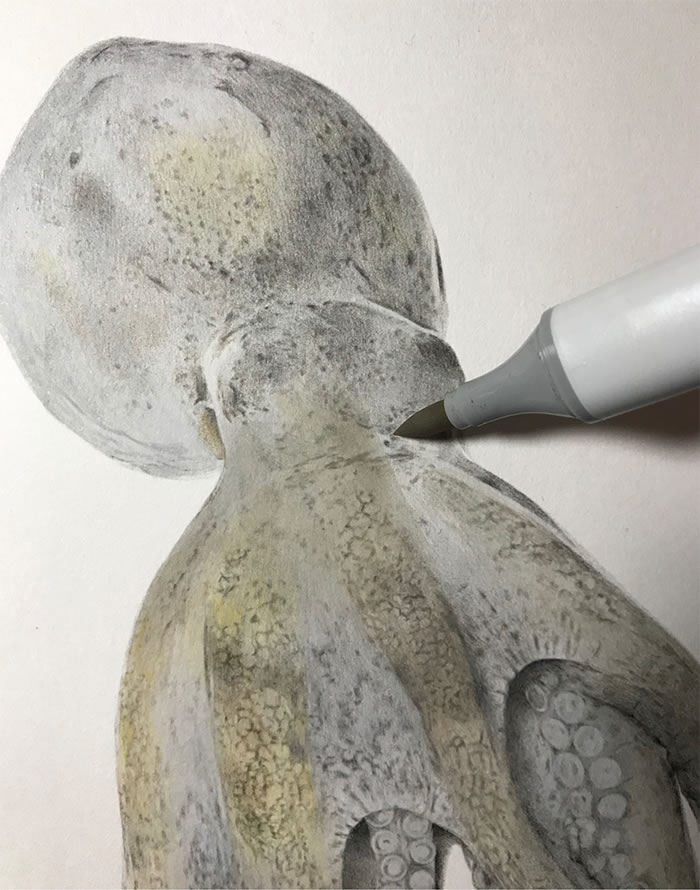 Then he goes over the drawing in colored pencils for the finishing shades
#16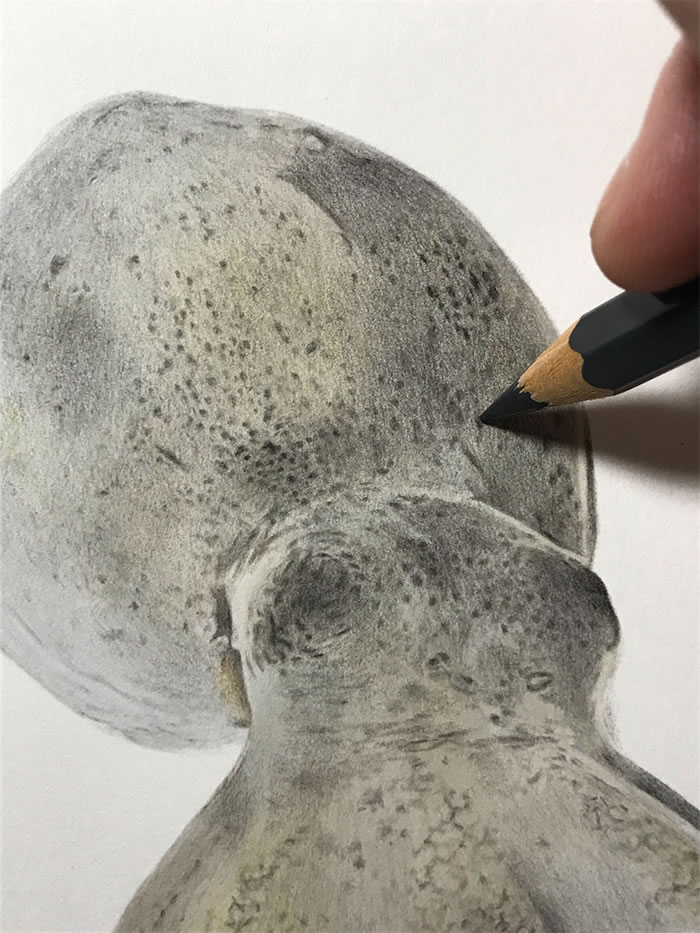 #17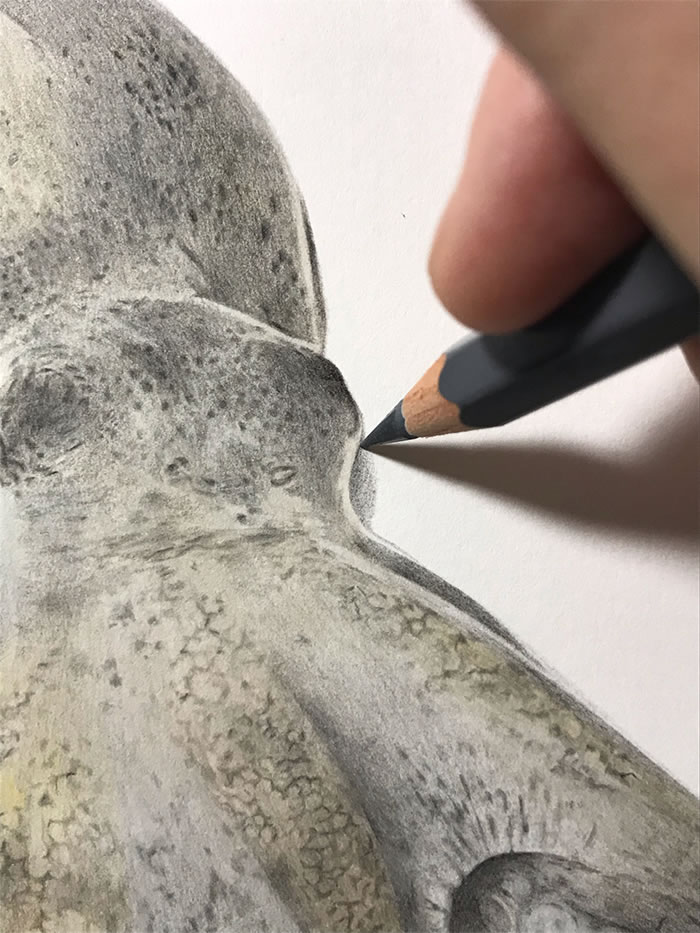 #18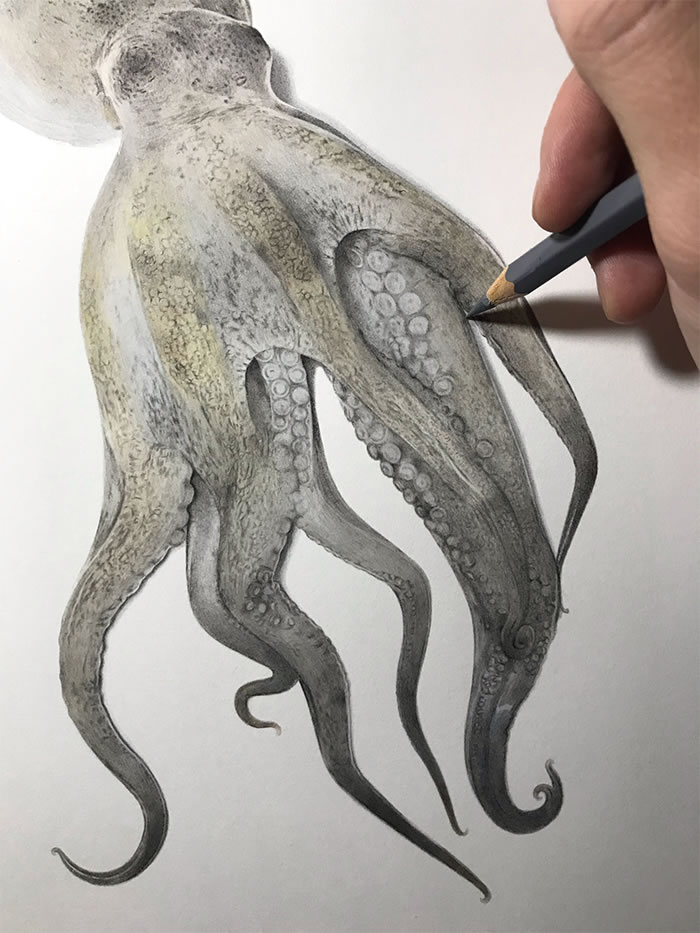 Next, he adds some glistening effect on the illustration with white acrylic paint
#19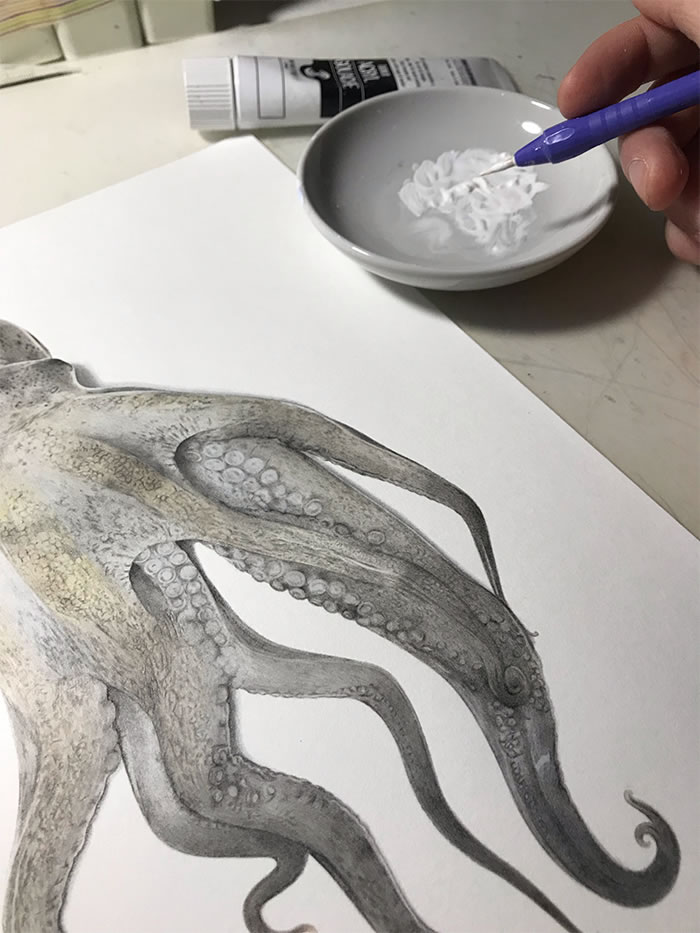 #20
#21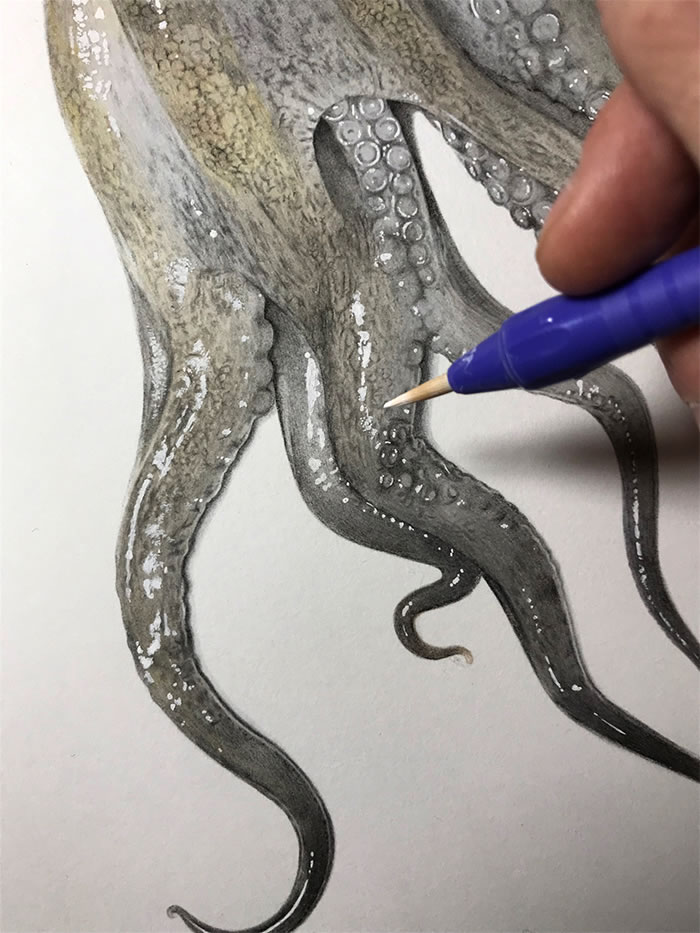 #22
#23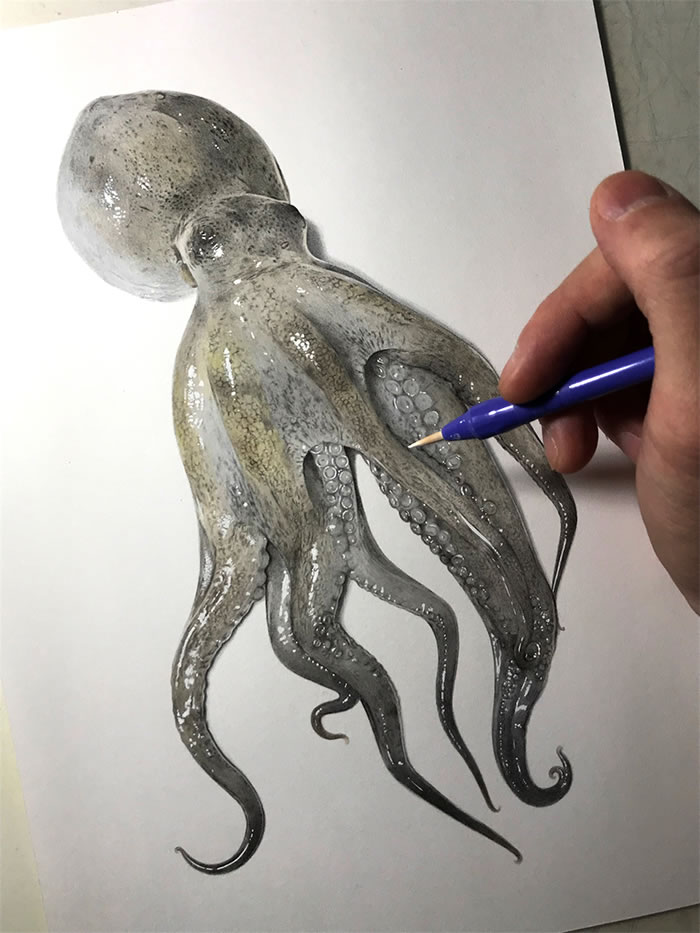 #24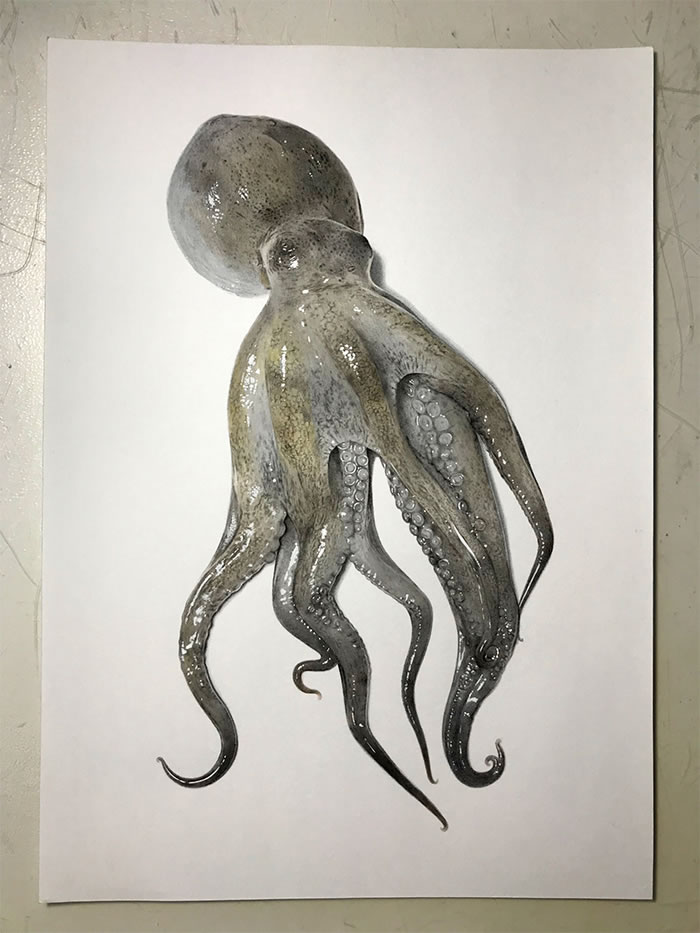 Here's The Final Drawing
#25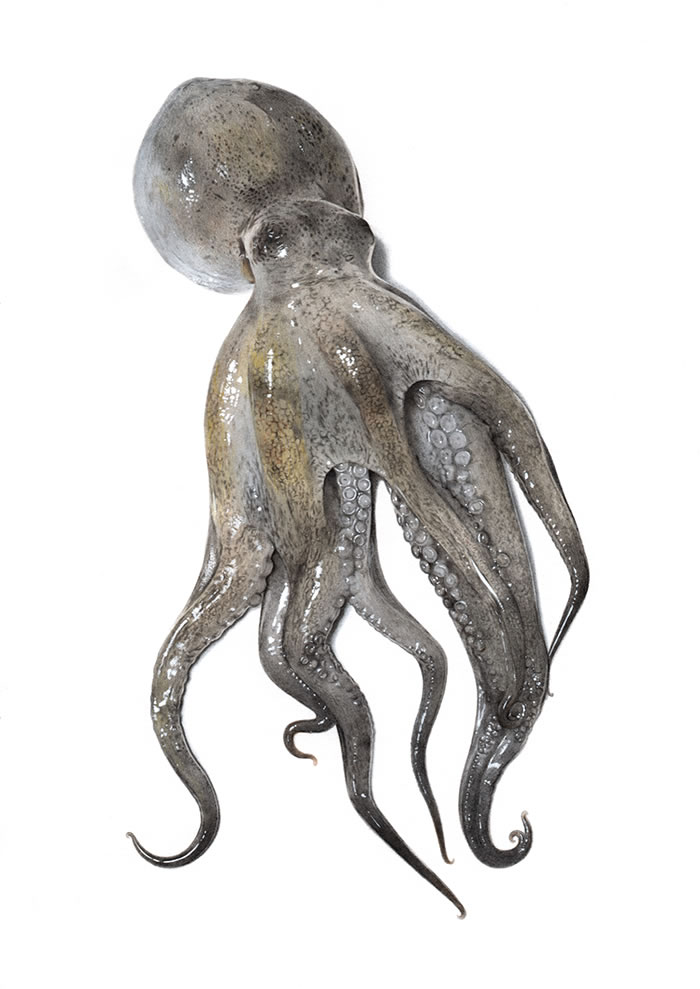 ---
Related Articles: