Lithuanian artist Alisa Lariushkina uses Japanese air-dry clay to create beautiful artworks. Alisa's artworks reflect upon nature's sceneries like grasslands, clouds, and oceans, capturing one's attention in a magical way.
In her words about the process of this art works "The process is very meditative and requires perseverance, I mix all the shades of clay with my own hands, then I shape each piece of clay again with my hands and glue it to the canvas and to another piece of clay."
Scroll down and inspire yourself. Please check Alisa's Instagram for more amazing work.
You can find Alisa Lariushkina on the web:
#1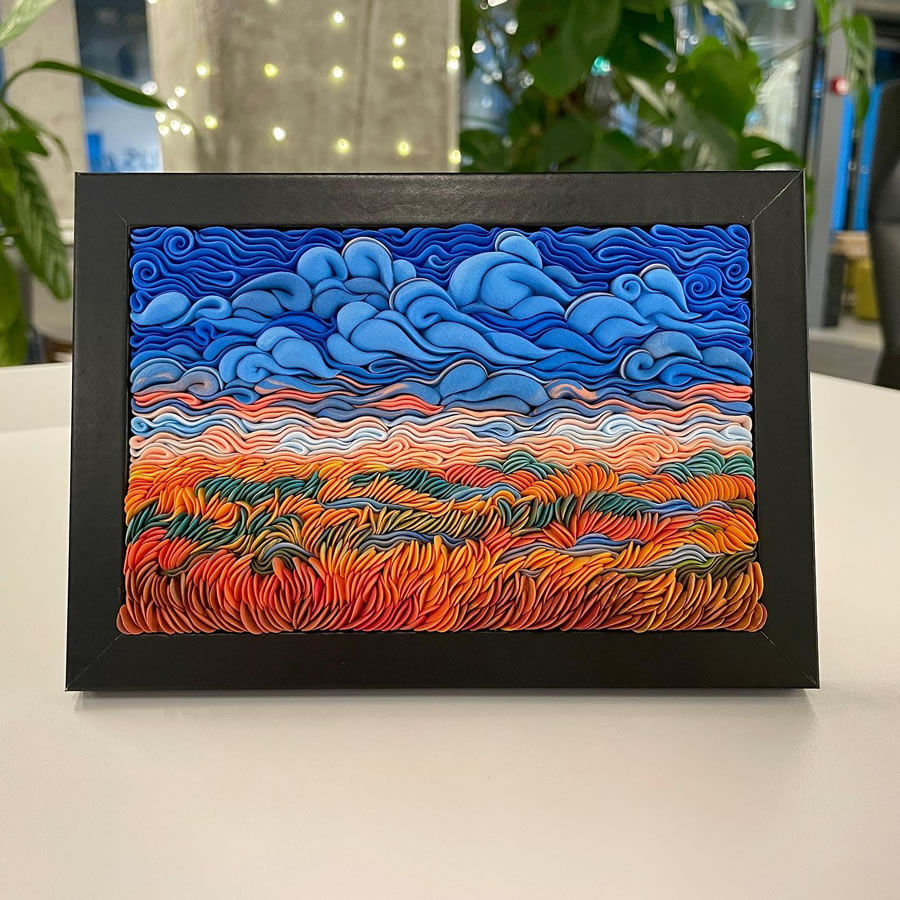 #2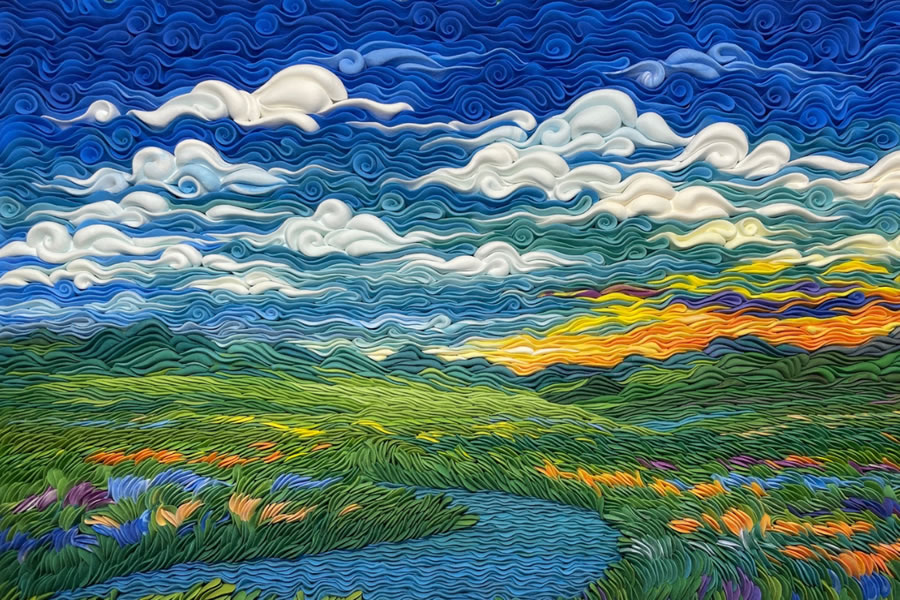 #3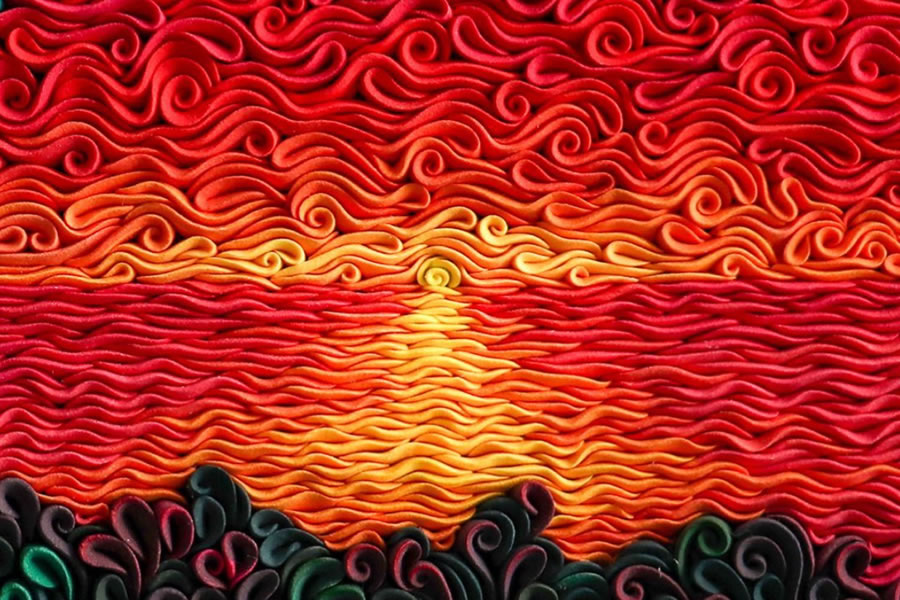 #4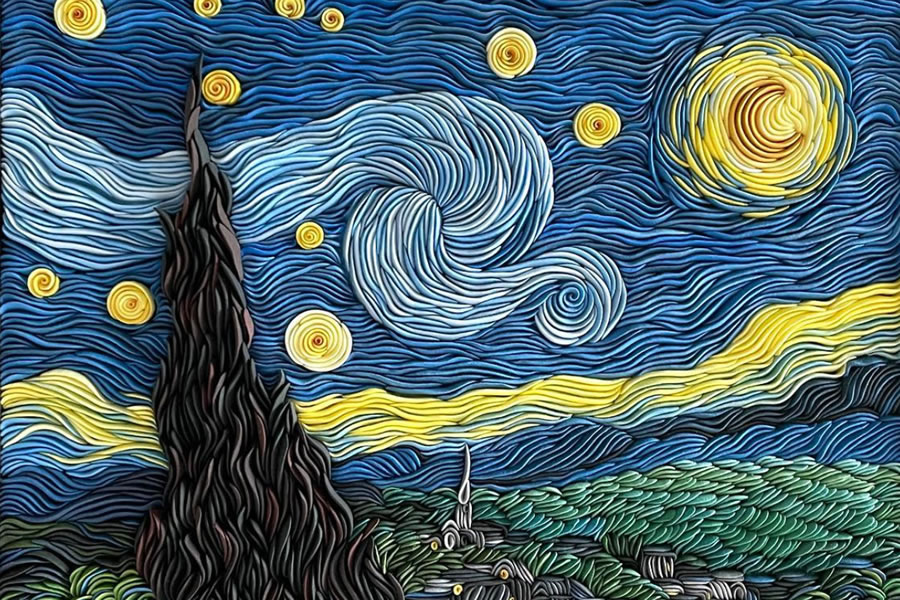 #5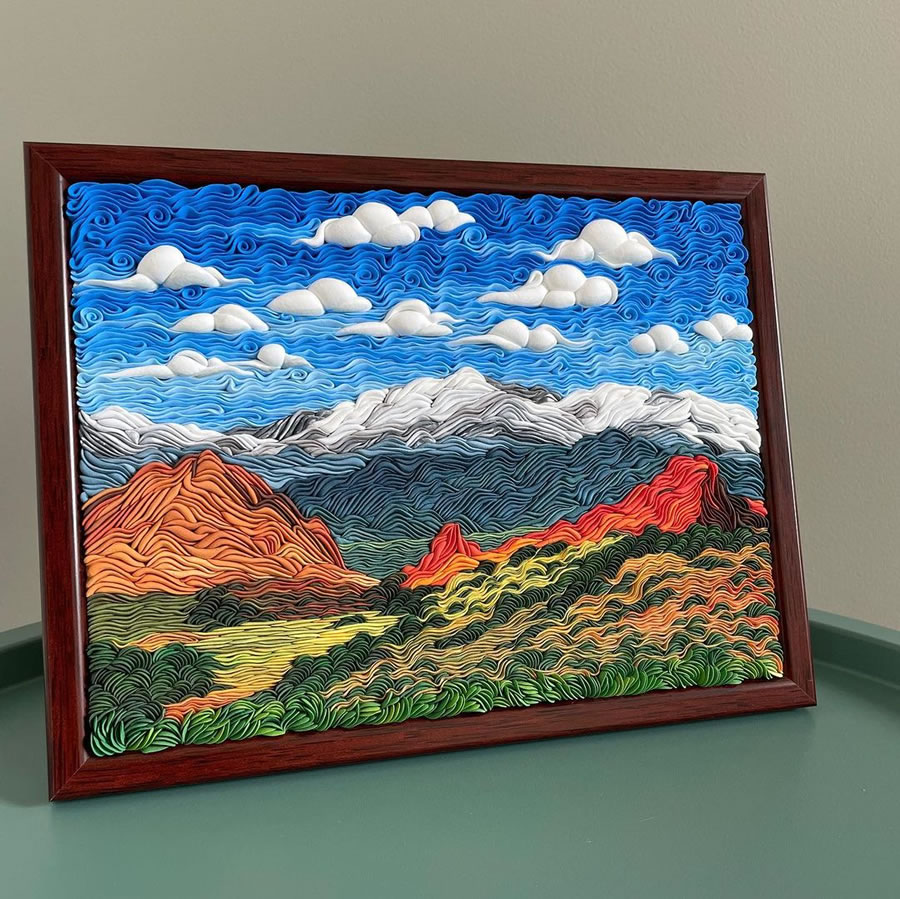 #6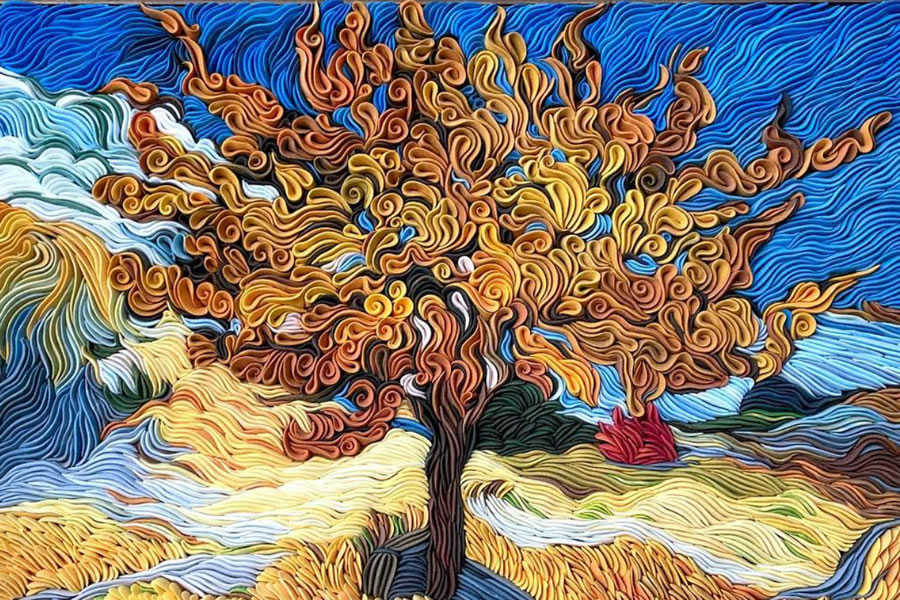 #7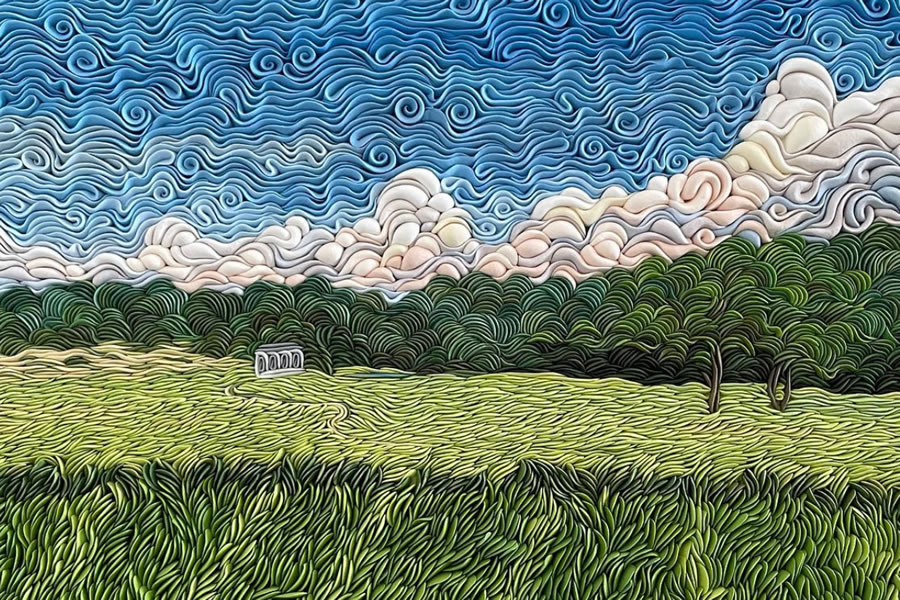 #8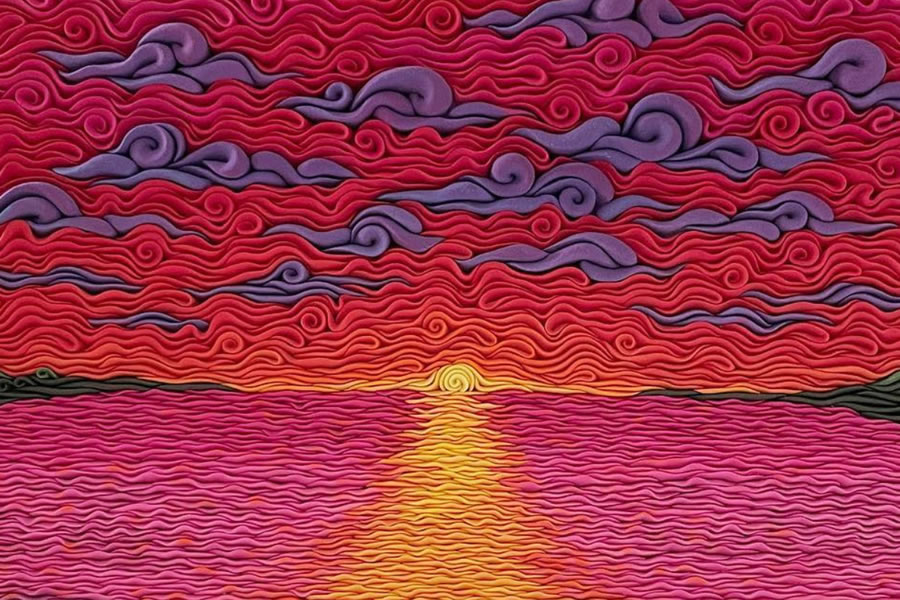 #9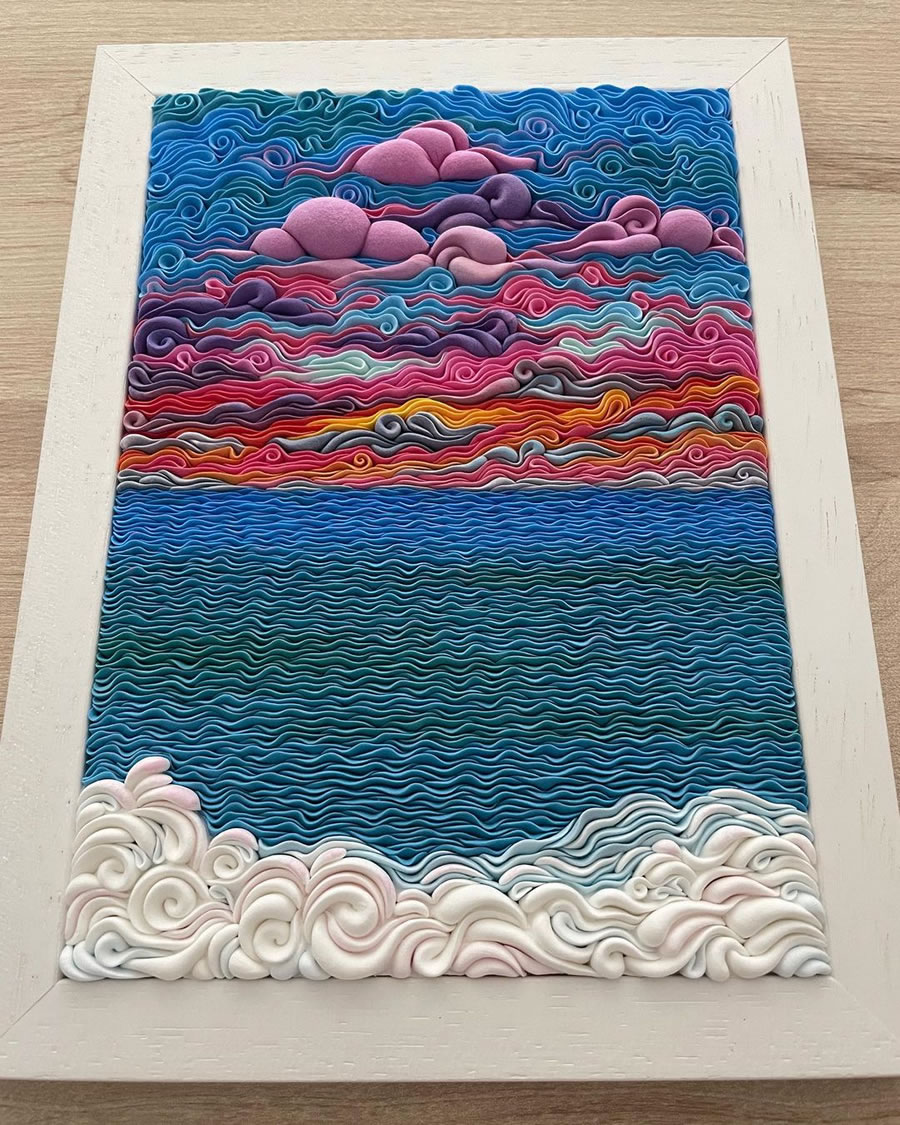 #10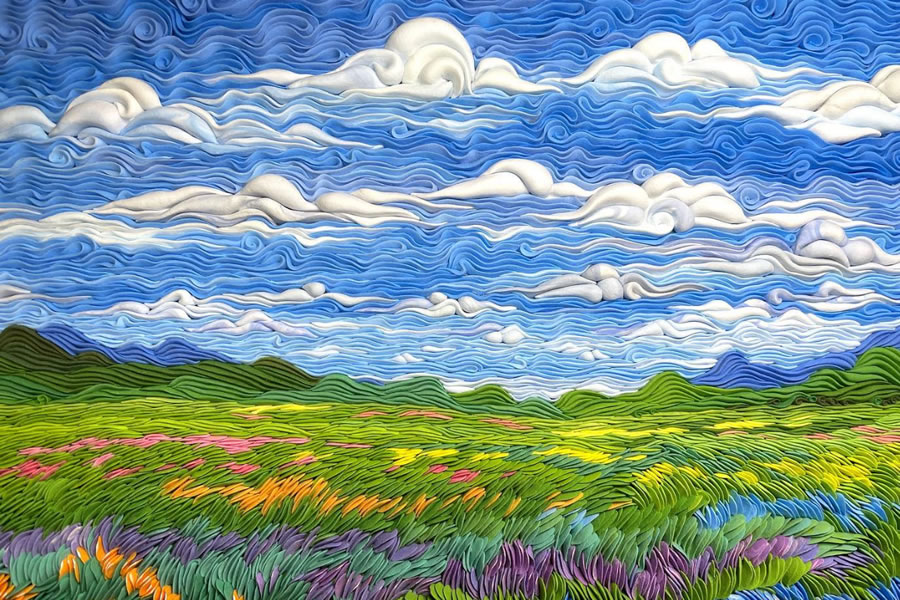 #11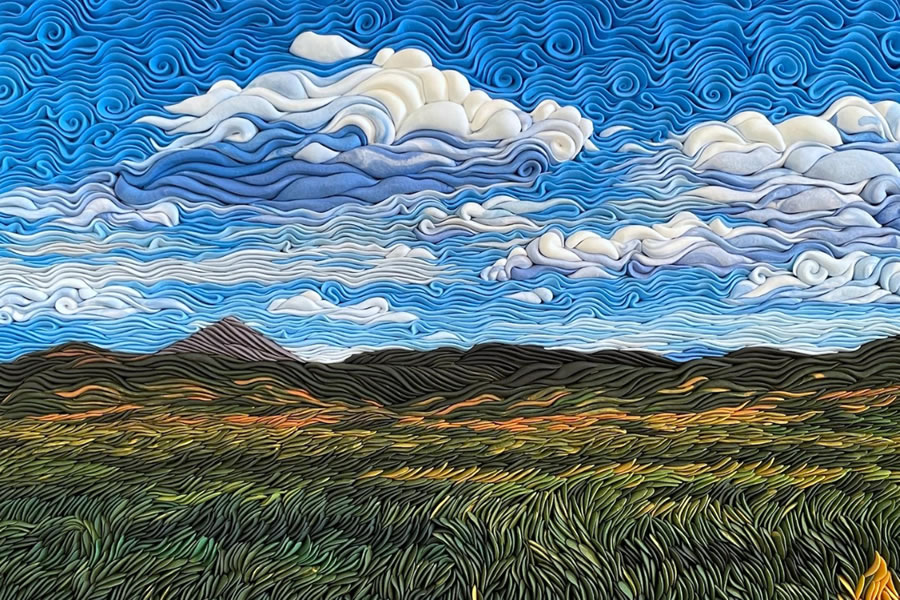 #12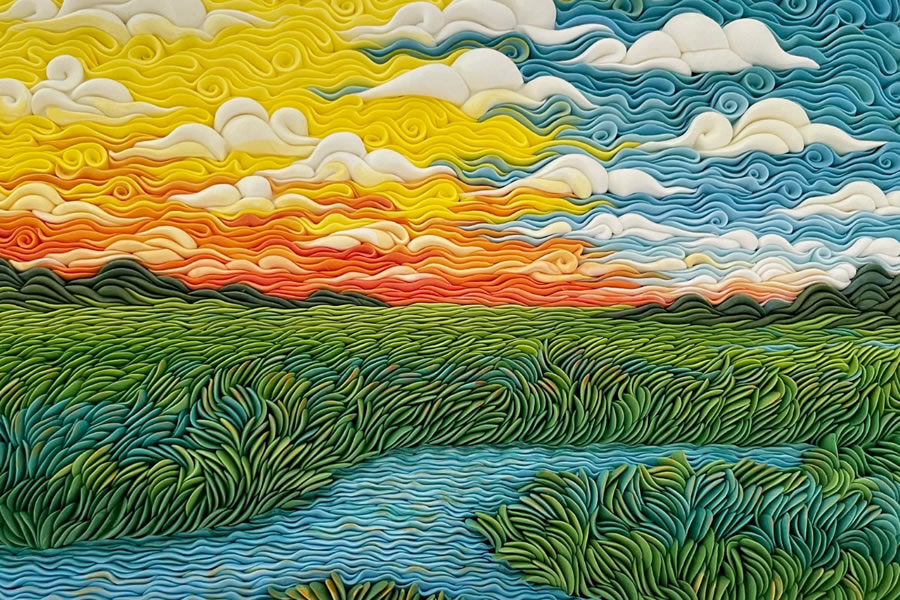 #13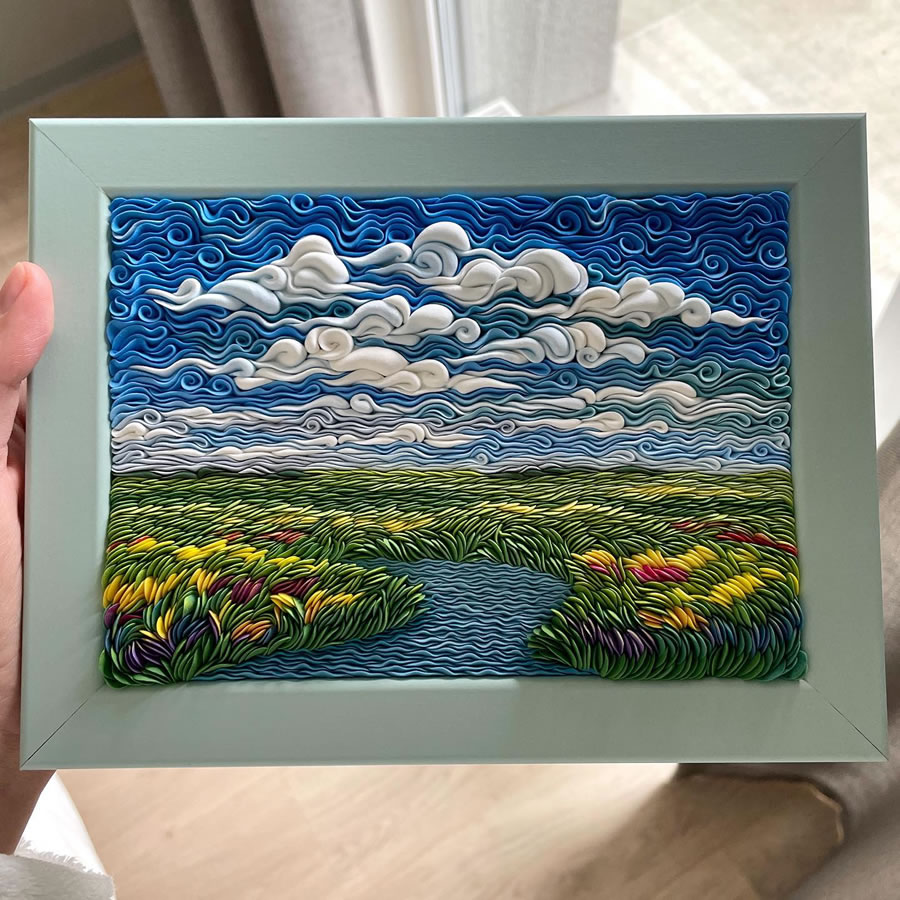 #14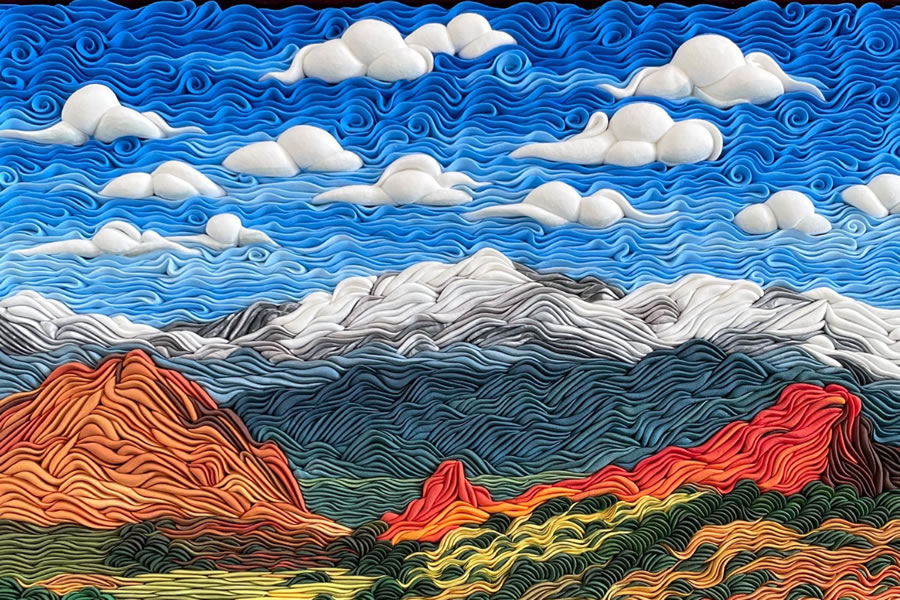 #15
---
Related Articles: