California-based artist Richard Satava creates incredible glass Jellyfish sculptures. Glass sculptures are typically handcrafted by skilled glass artists who use various techniques and tools to shape, manipulate, and fuse glass into beautiful and intricate forms. Glass sculptures can be made from various types of glass, including clear, colored, or textured glass, and can range in size from small figurines to large installations.
Some common techniques used in creating glass sculptures include blowing, casting, kiln-forming, and cold working. Blowing involves using a blowpipe to shape molten glass, while casting involves pouring molten glass into a mold to create a solid form. Kiln-forming involves heating pieces of glass in a kiln until they fuse together, while cold working involves cutting, grinding, and polishing glass to achieve a desired shape or texture.
Richard Satava and his crew create fascinating hand-blowing sculptures of jellyfish. Their pieces realistically reproduce the shape of those sea animals with a vivid color palette.
In his words "Satava Art Glass produces an array of stunning hand-blown and solid forms in glass. Our work is well-known and appreciated throughout the world. Our amazing Jellyfish in glass have worked their way into many people's hearts and homes. Satava hand-blown vases, depicting beautiful natural landscapes, have made many a person melt."
Scroll down and inspire yourself. Check Richard's Instagram and Website for more amazing work.
You can find more info about Richard Satava:
#1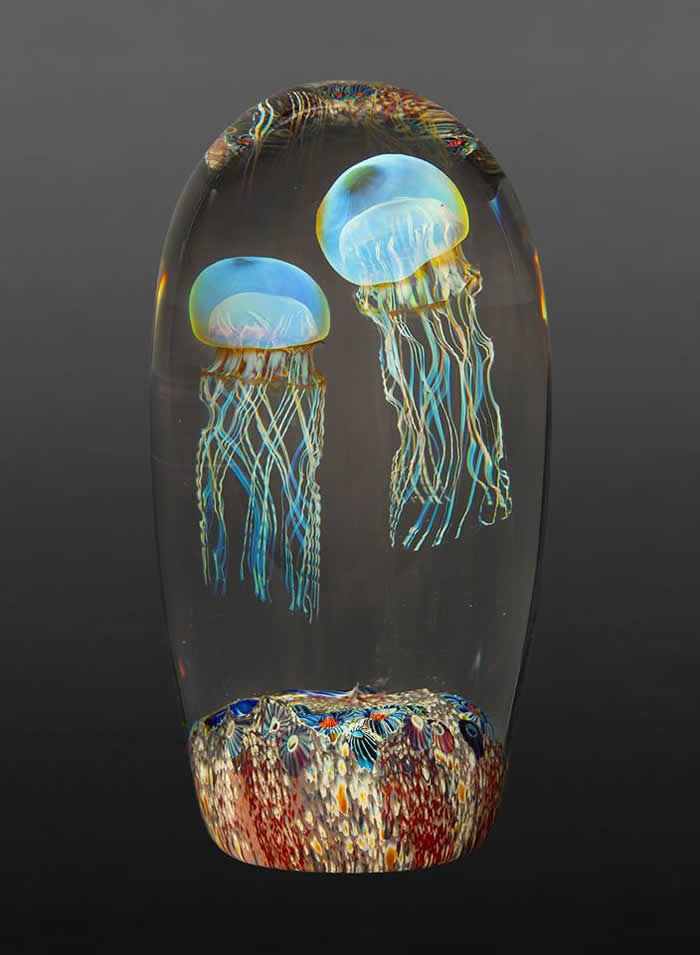 #2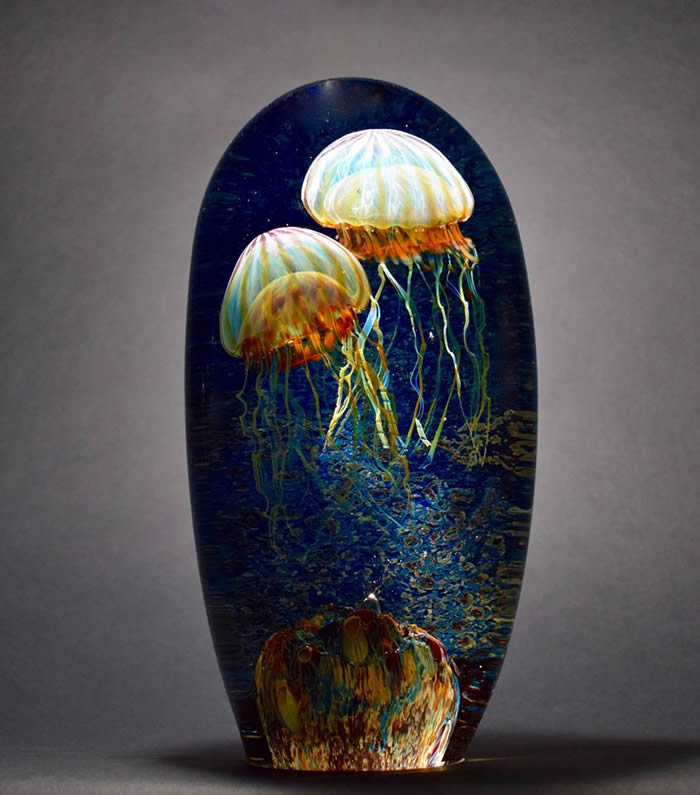 #3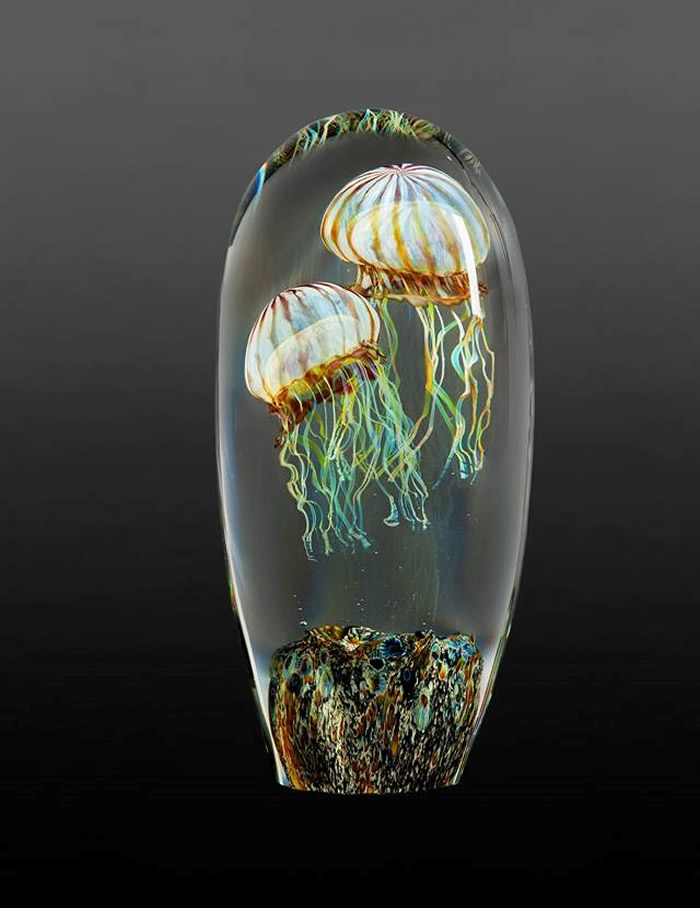 #4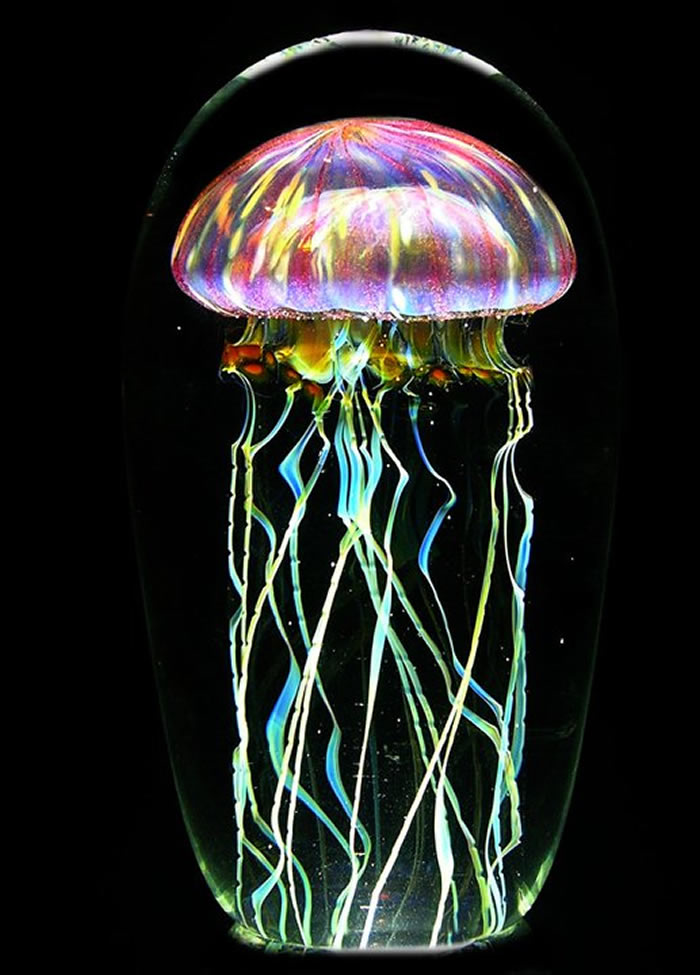 #5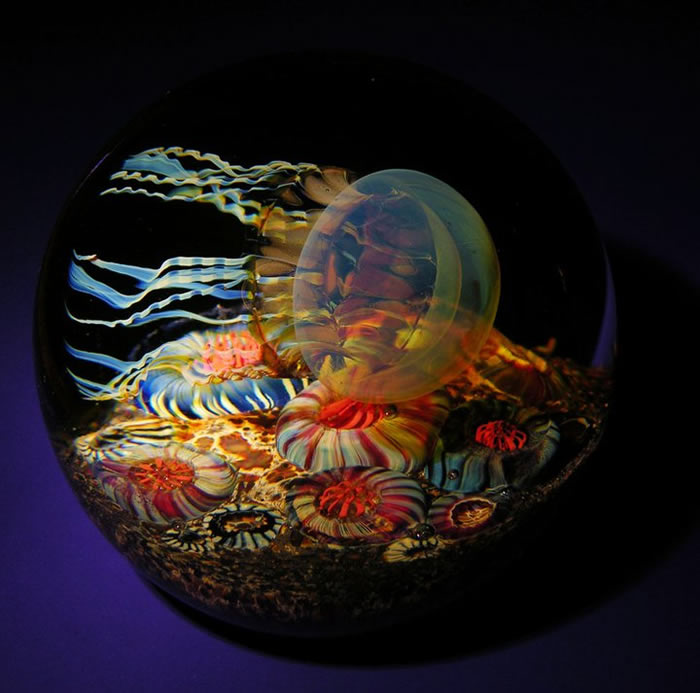 #6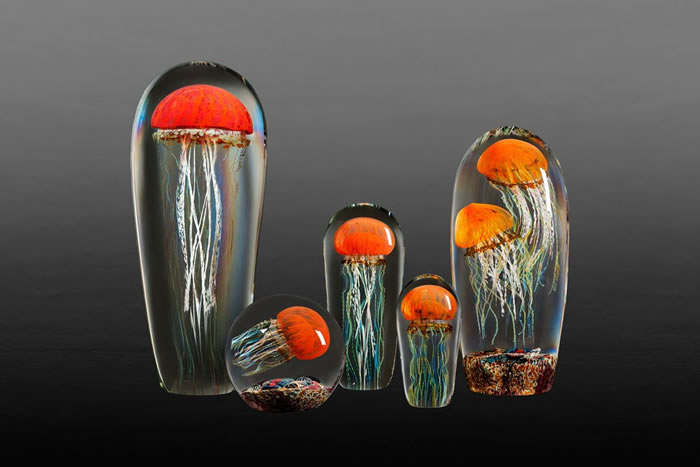 #7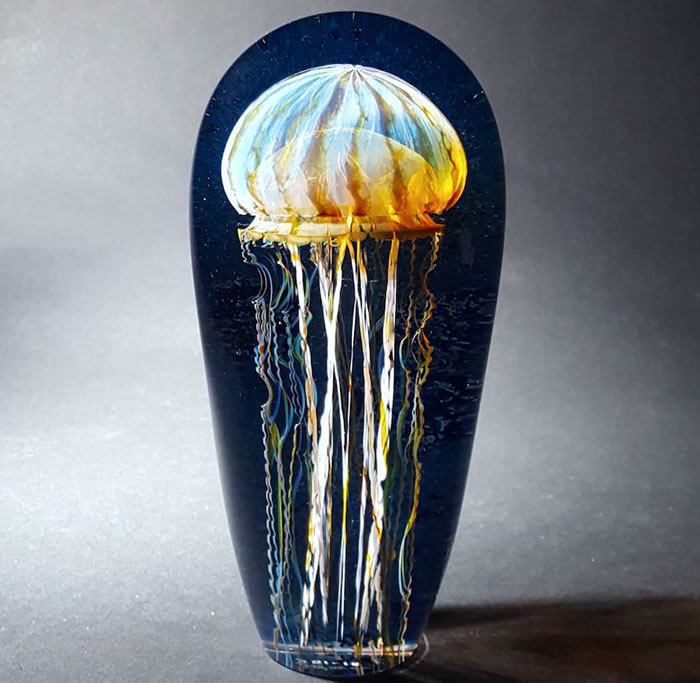 #8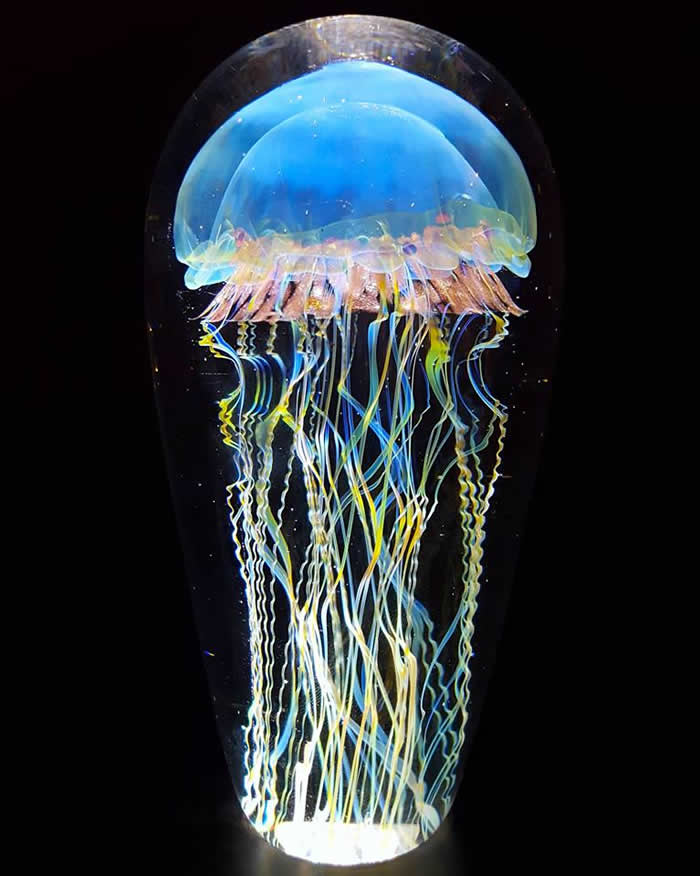 #9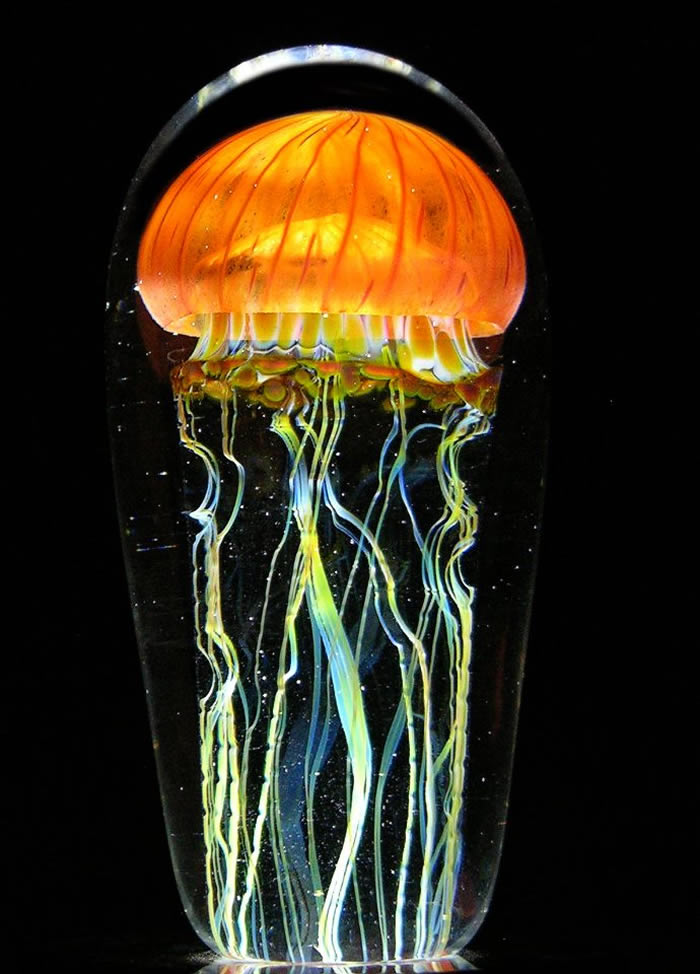 #10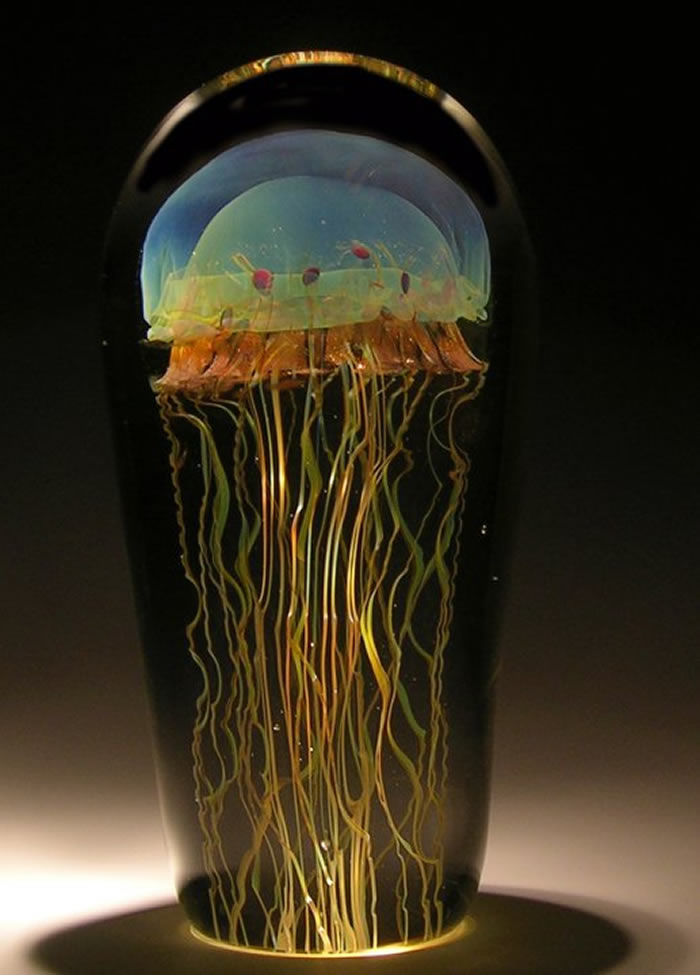 ---
Related Articles: