Belarus-based artist Yuliya Krishchik creates needle felted and embroidered art inspired by surreal space landscapes.
In her words "My first steps in handicraft started in 2011. Experimenting in different areas of textile art and working with textiles,I chose a mixed technique for myself, namely a mix of embroidery and felting. Now I am creating vivid surreal space landscapes using felt, a needle and threads. With my art I try to evoke emotions in people, to immerse yourself in this small landscape portal for a journey into self."
Scroll down and inspire yourself. Please check Yuliya's Instagram for more amazing work and buy art from Boosty.
You can find Yuliya Krishchik on the web:
#1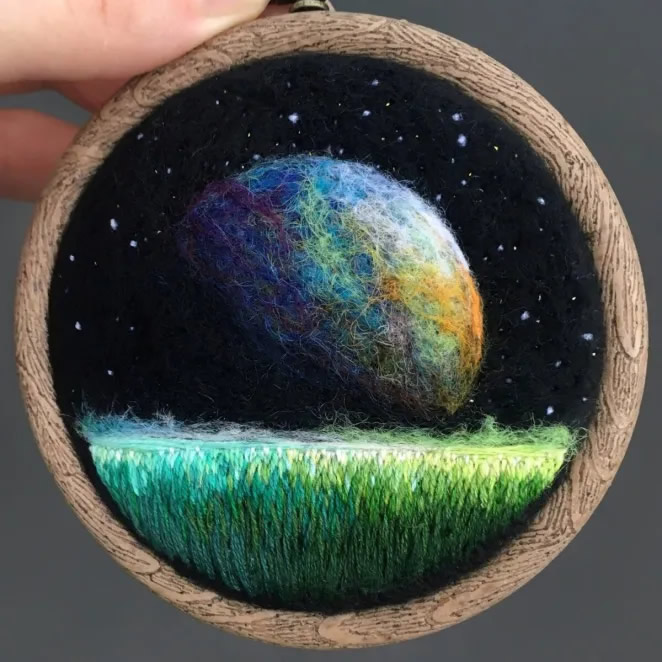 #2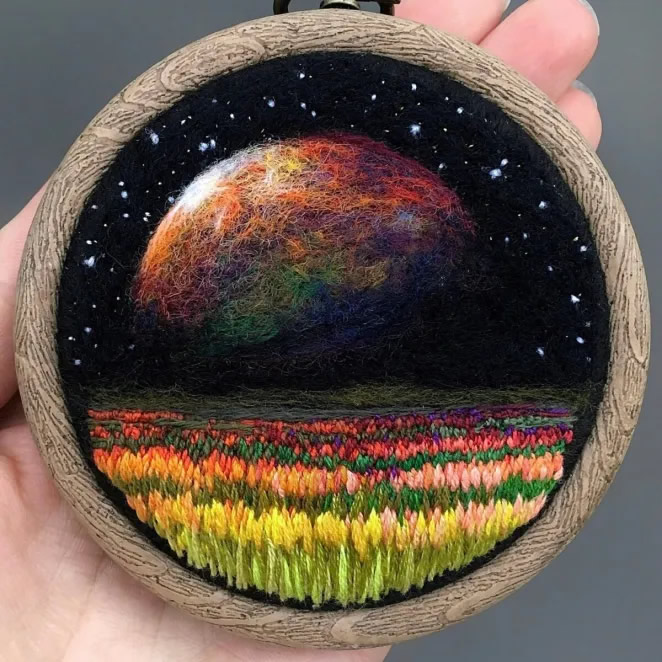 #3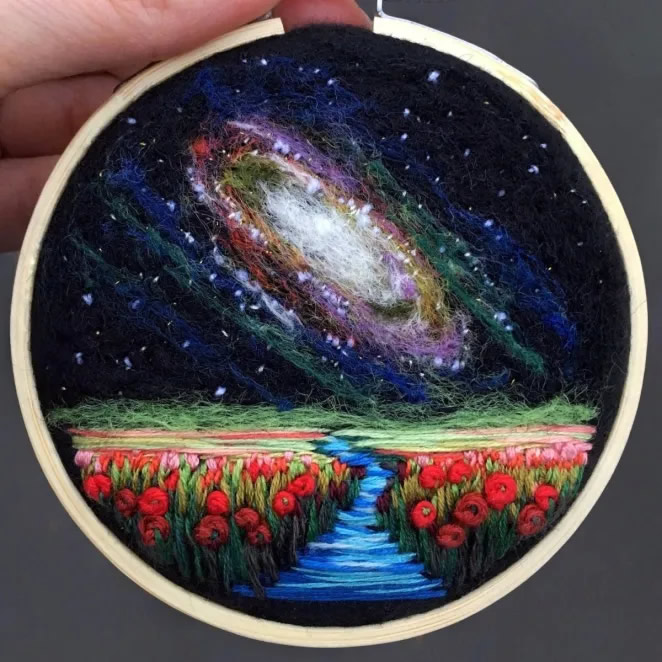 #4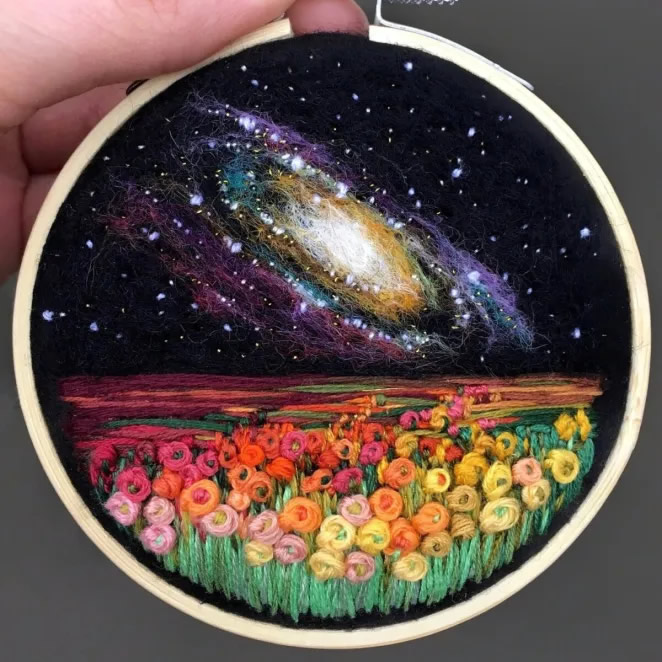 #5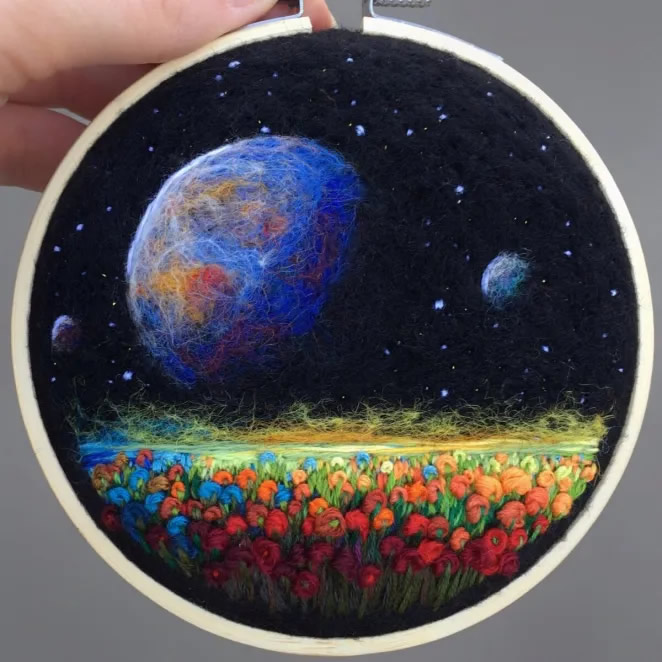 #6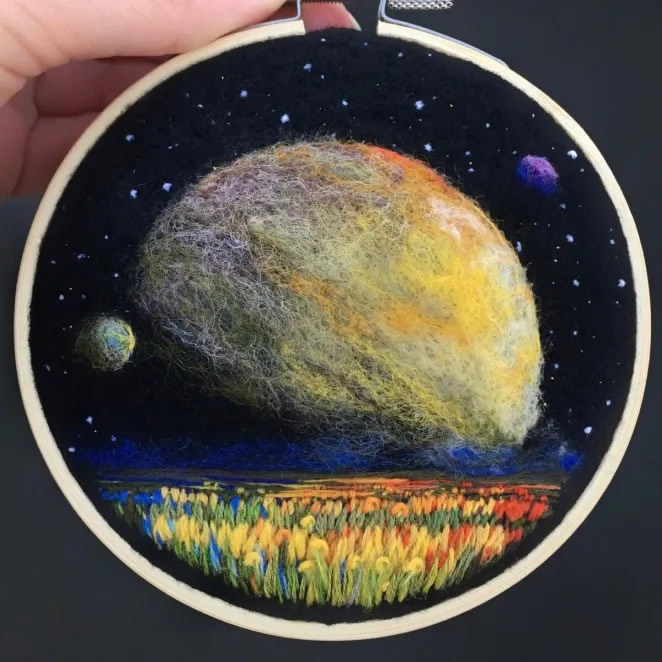 #7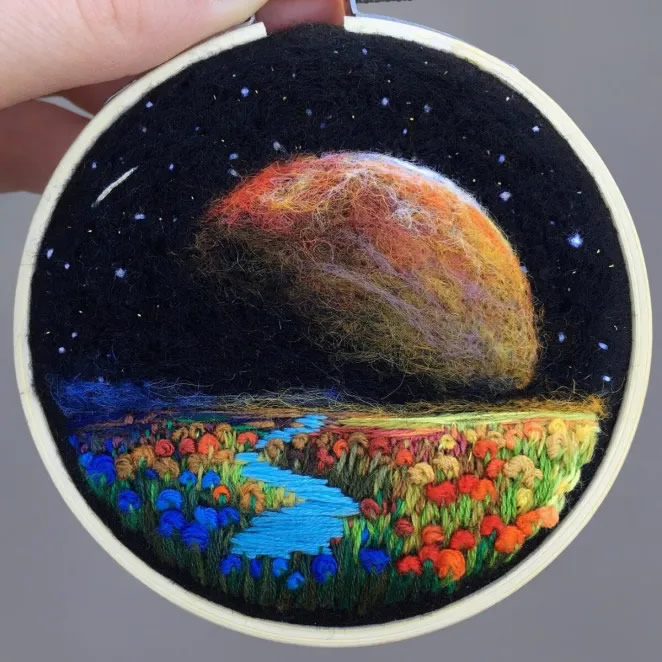 #8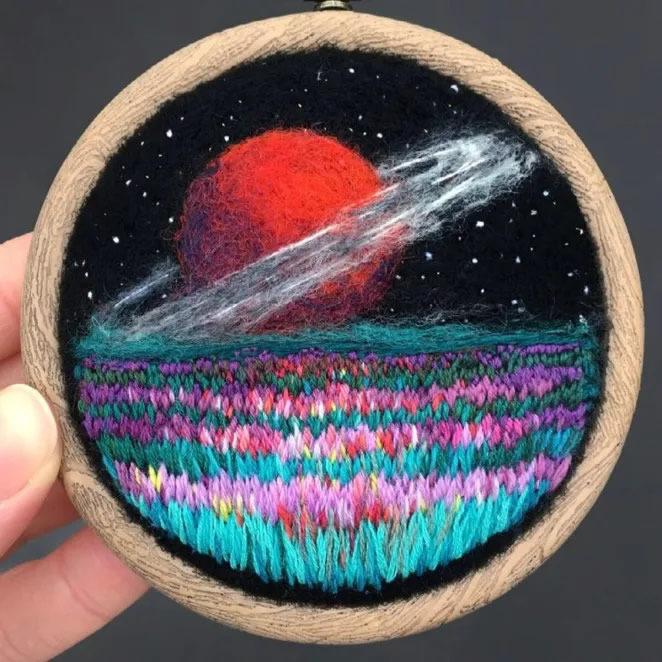 #9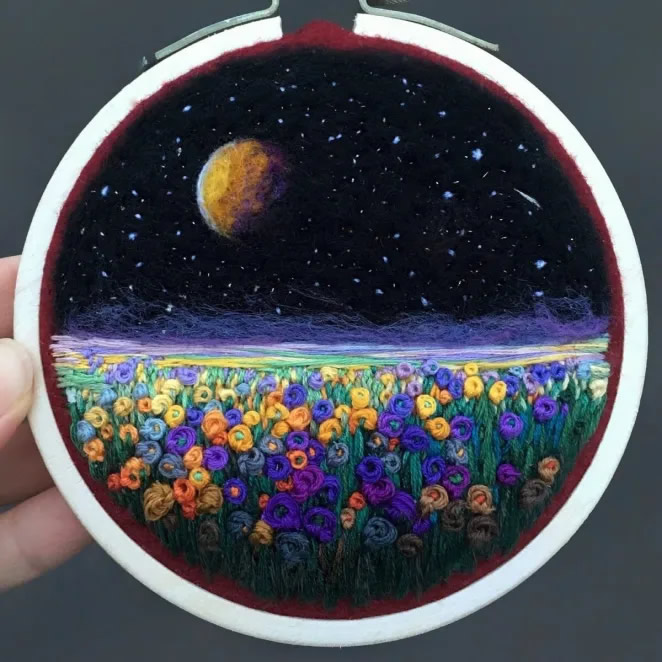 #10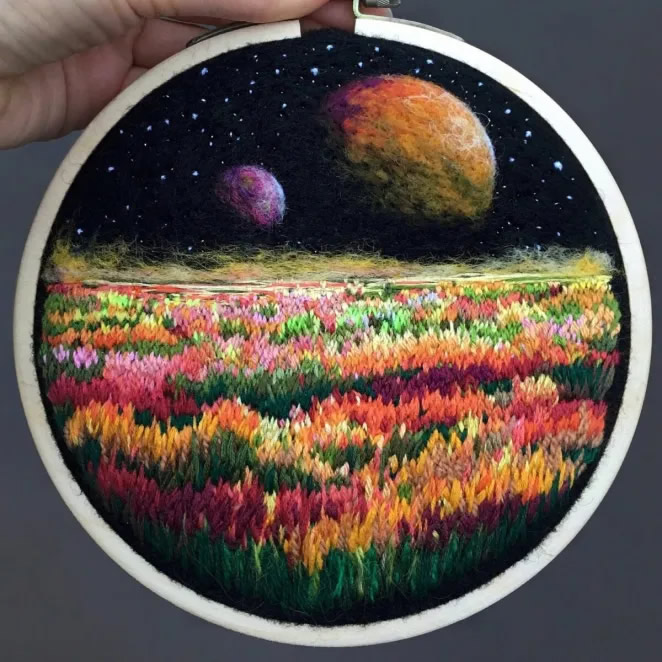 #11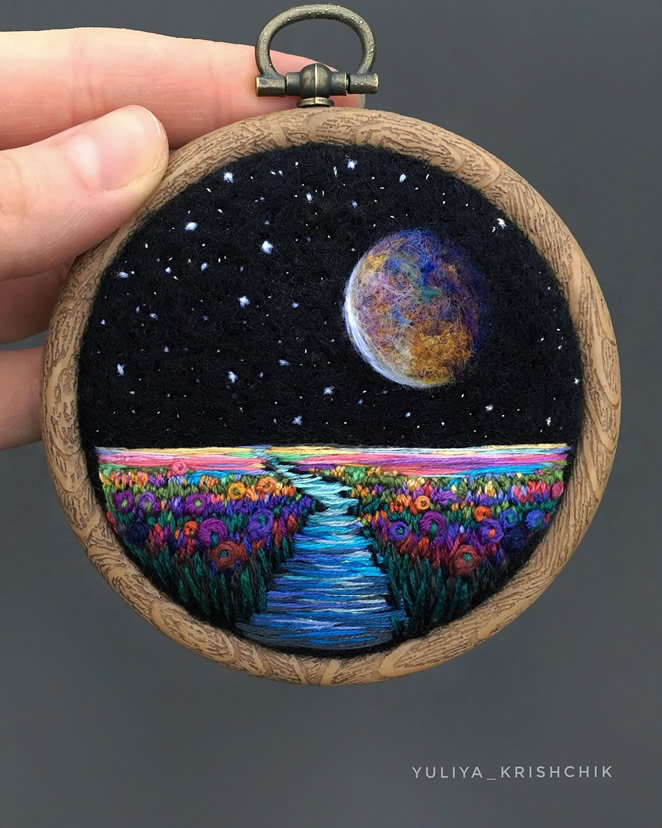 #12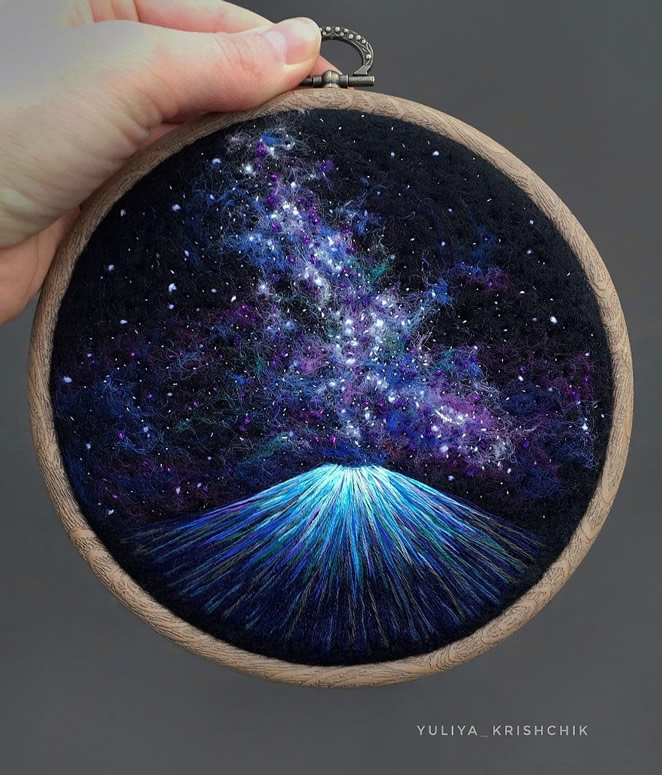 #13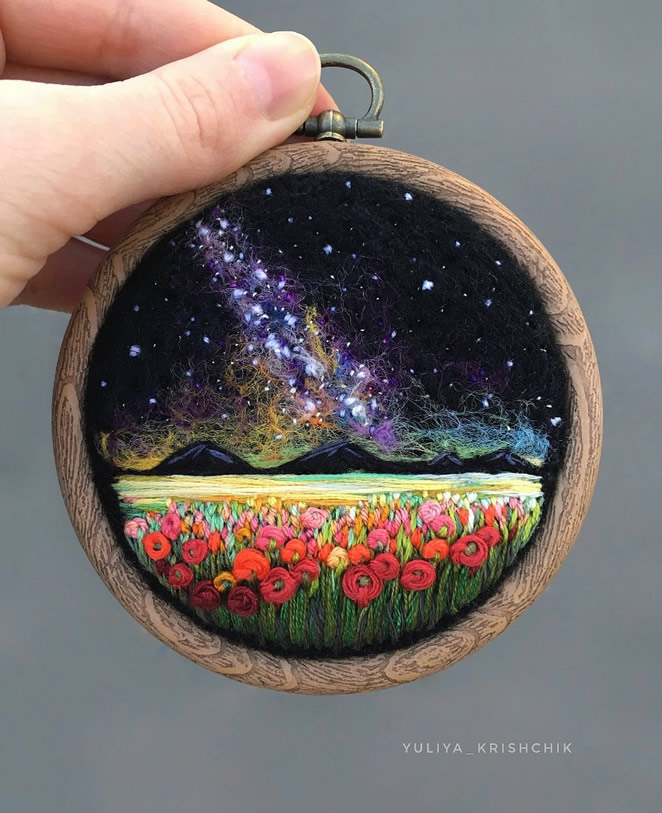 #14
#15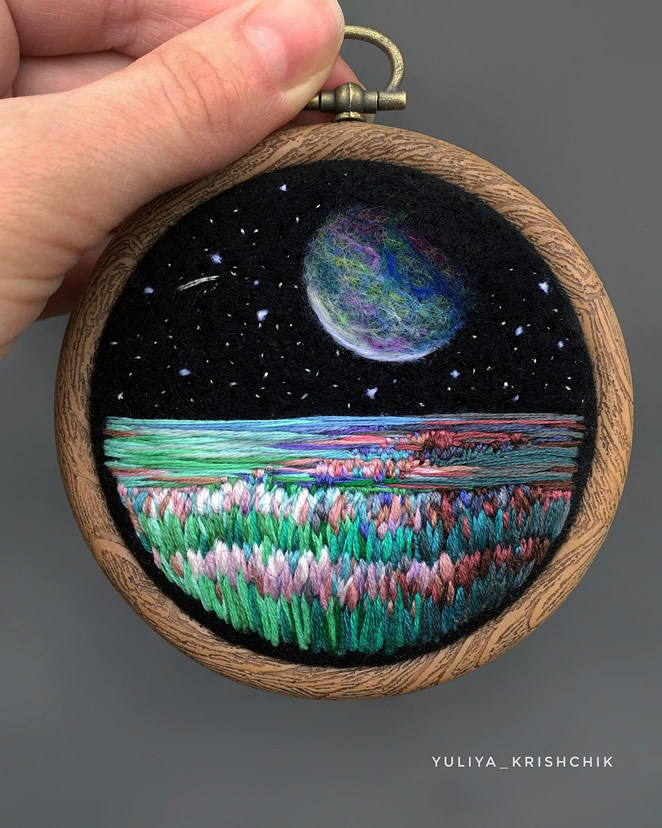 #16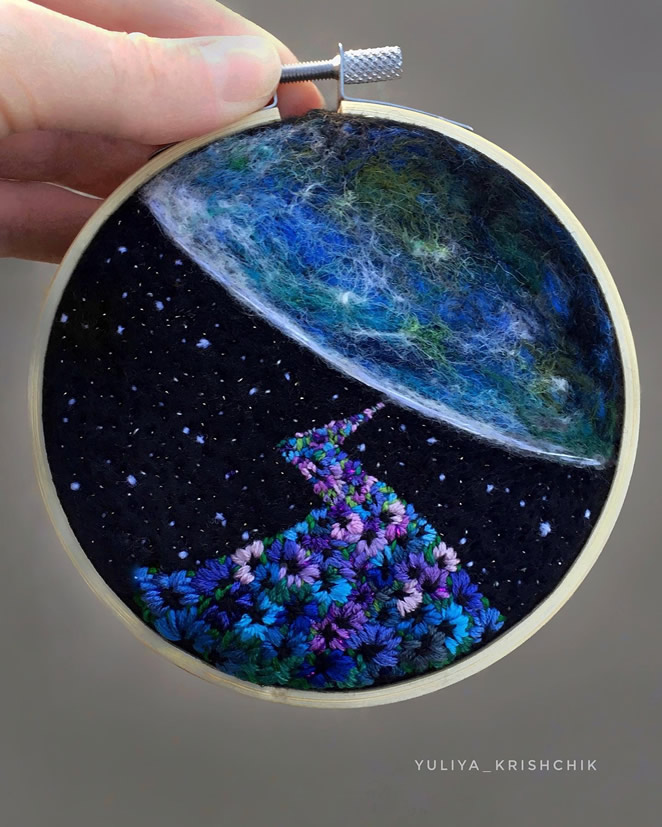 #17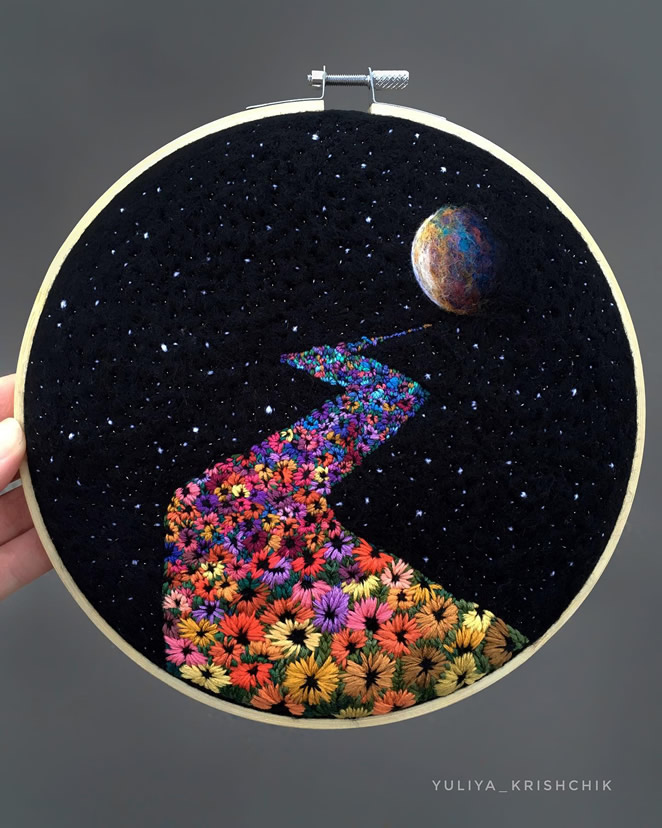 #18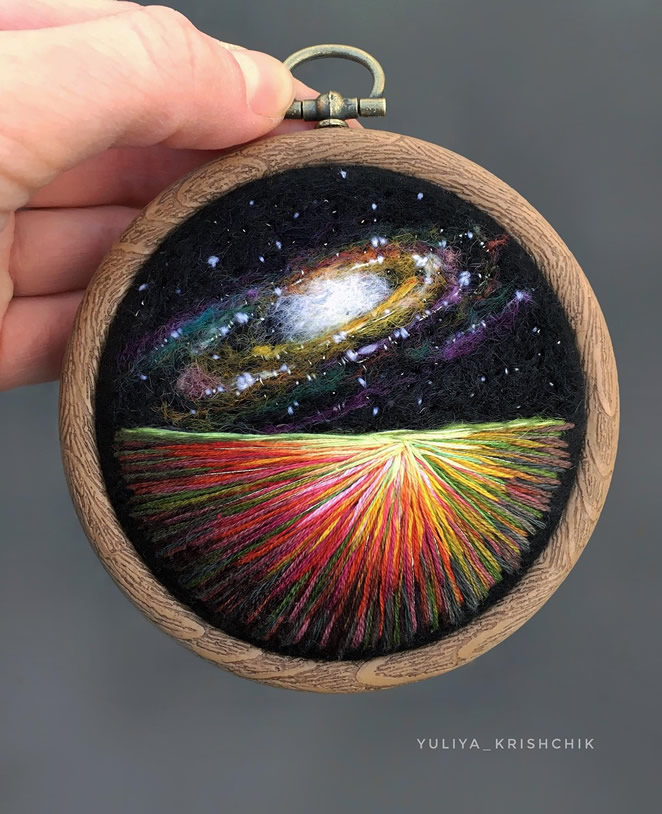 #19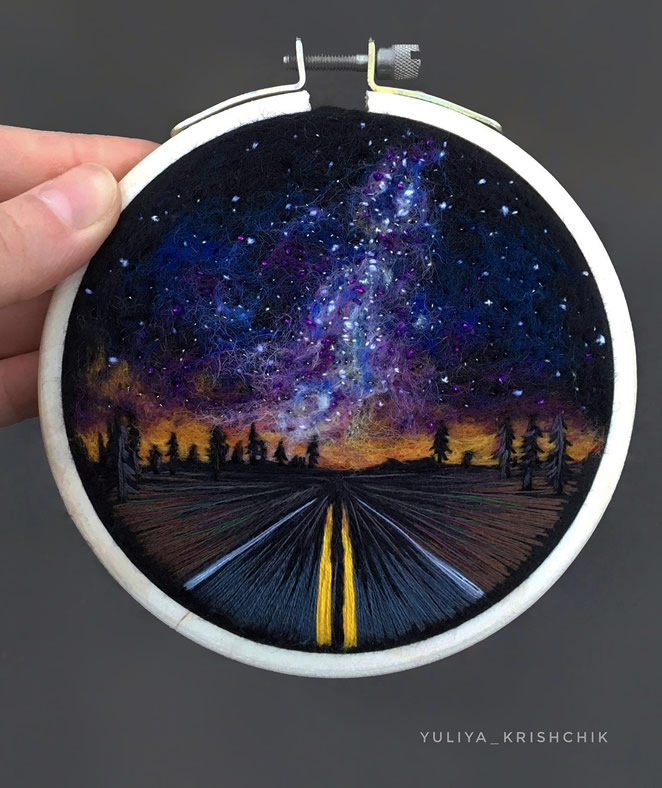 #20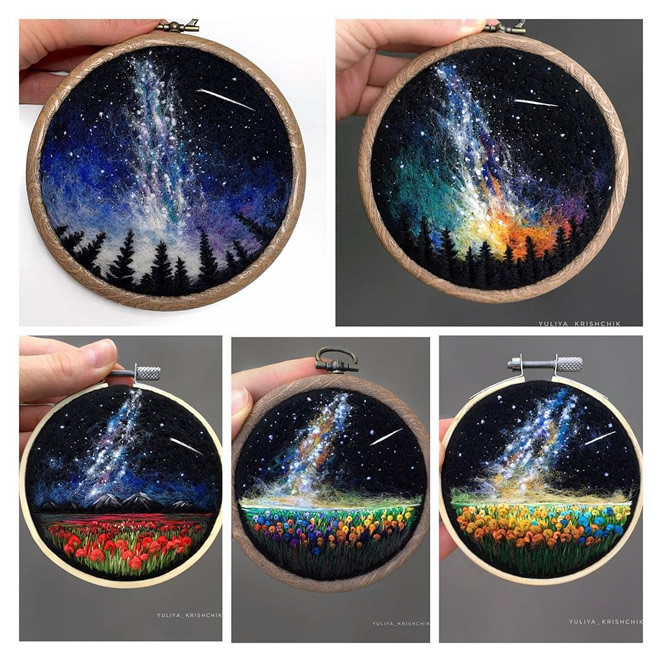 ---
Related Articles: