Russian Artist Vera Shimunia creates embroidery pieces that look like mini paintings. Embroidery is the craft of decorating fabric or other materials using a needle to apply thread or yarn.
Vera Shimunia's dreamy landscapes in vibrant colors, one would easily mistake her embroidery works for masterpiece paintings. Breathtaking mountainous terrains, lovely flower fields, realistic clouds, and azure sky. The young artist superbly captures the beauty of nature within a small circular frame.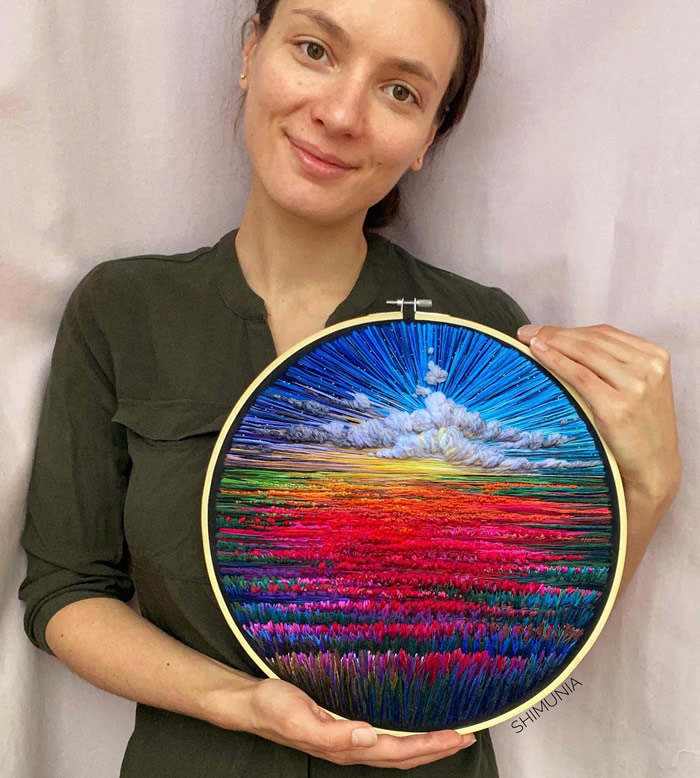 In her words "I am thinking about future embroidery, I am preparing the necessary materials. Sometimes the picture in my head does not coincide with what I made, then I cut off treads and try again."
Scroll down and inspire yourself. You can find more work in her Instagram account.
You can find Vera Shimunia on the web:
#1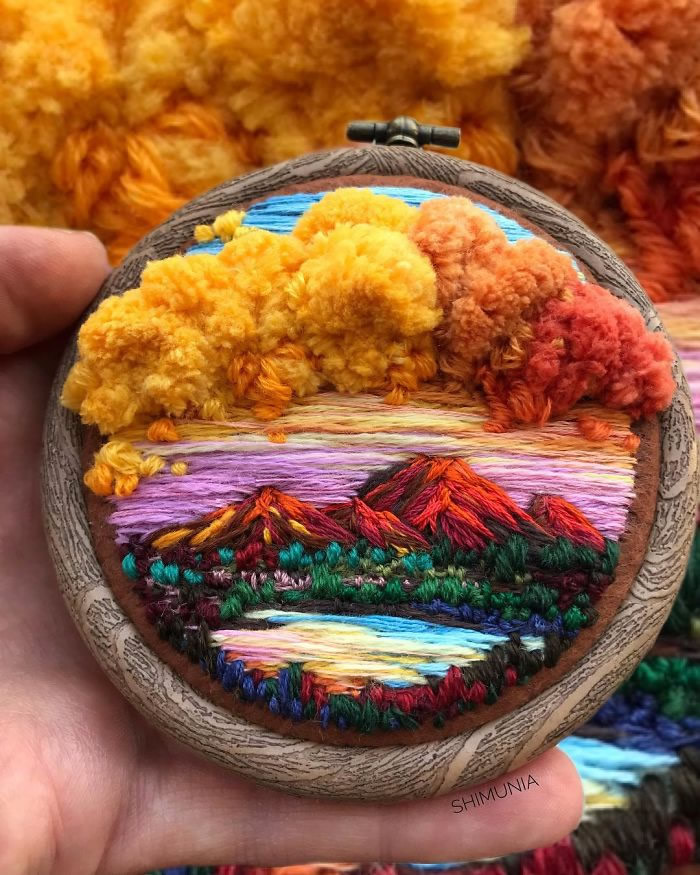 #2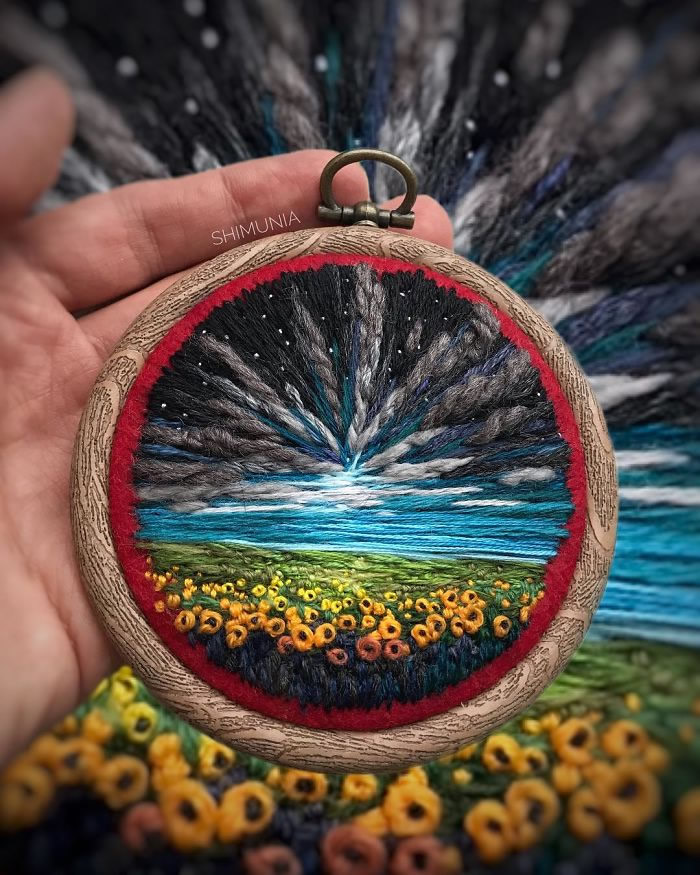 #3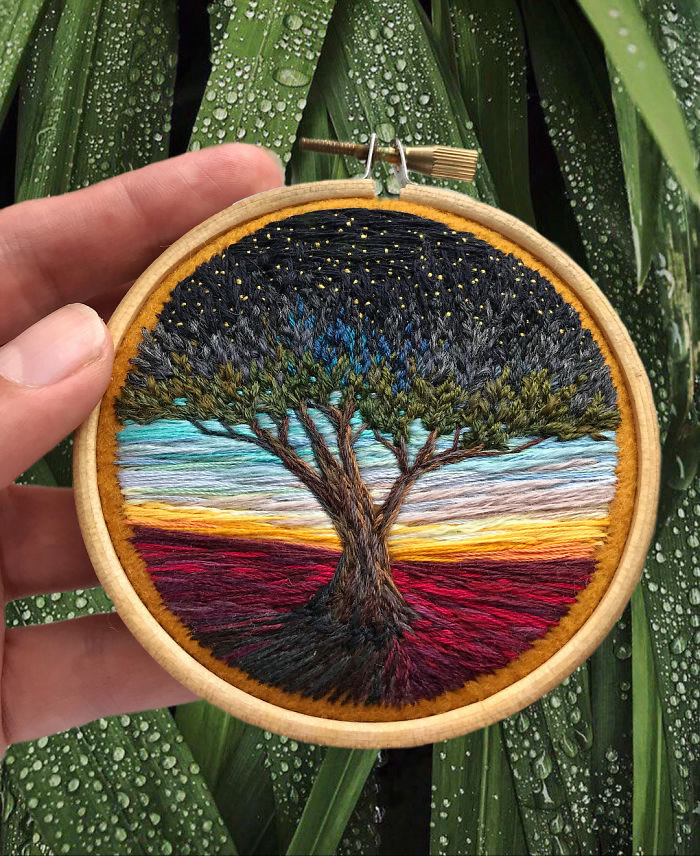 #4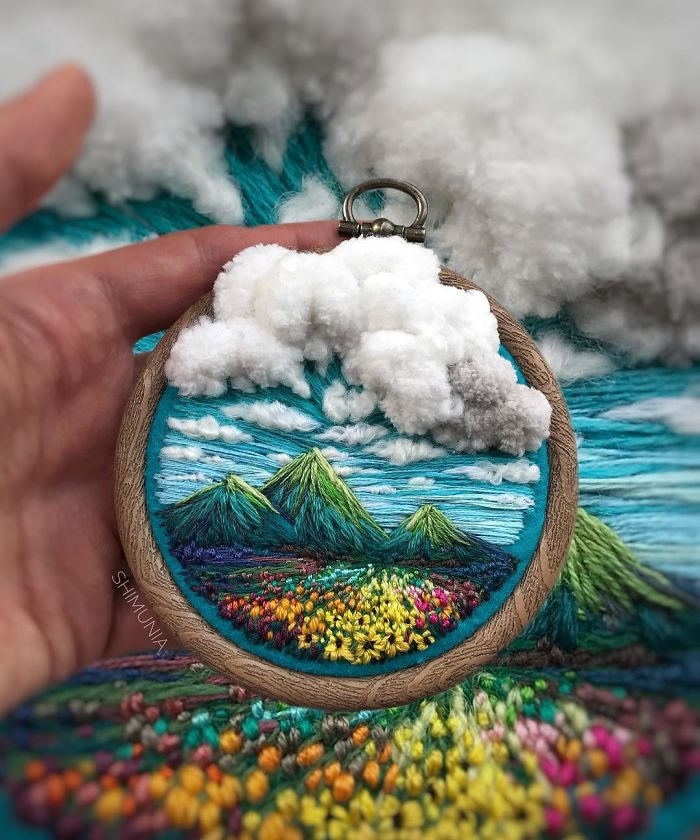 #5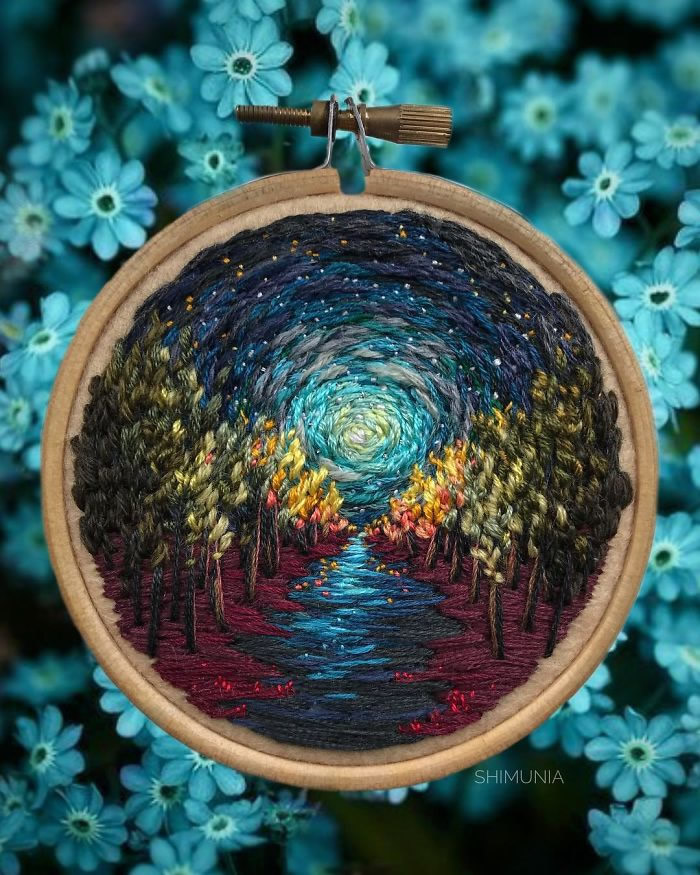 #6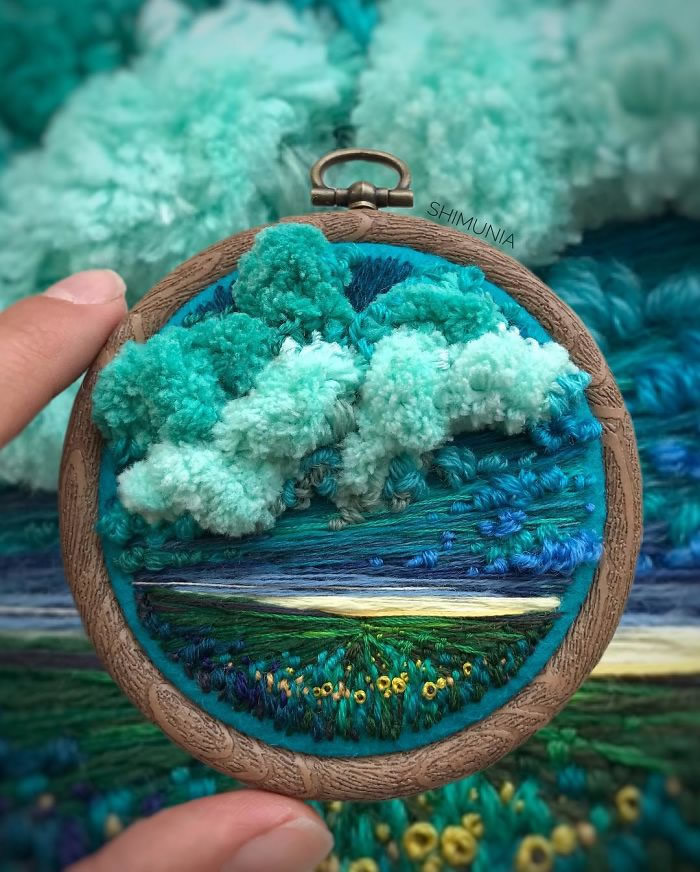 #7
#8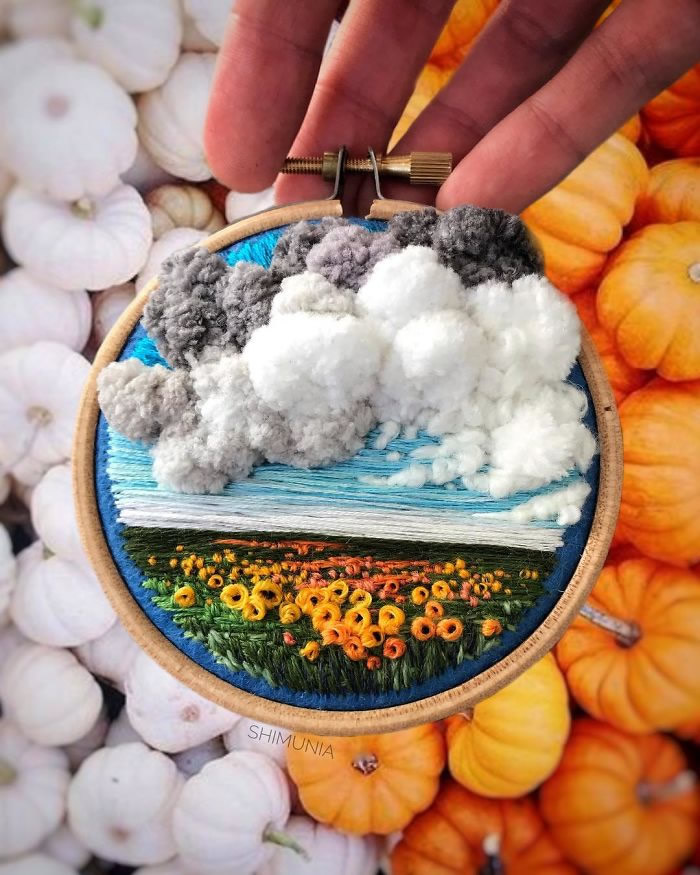 #9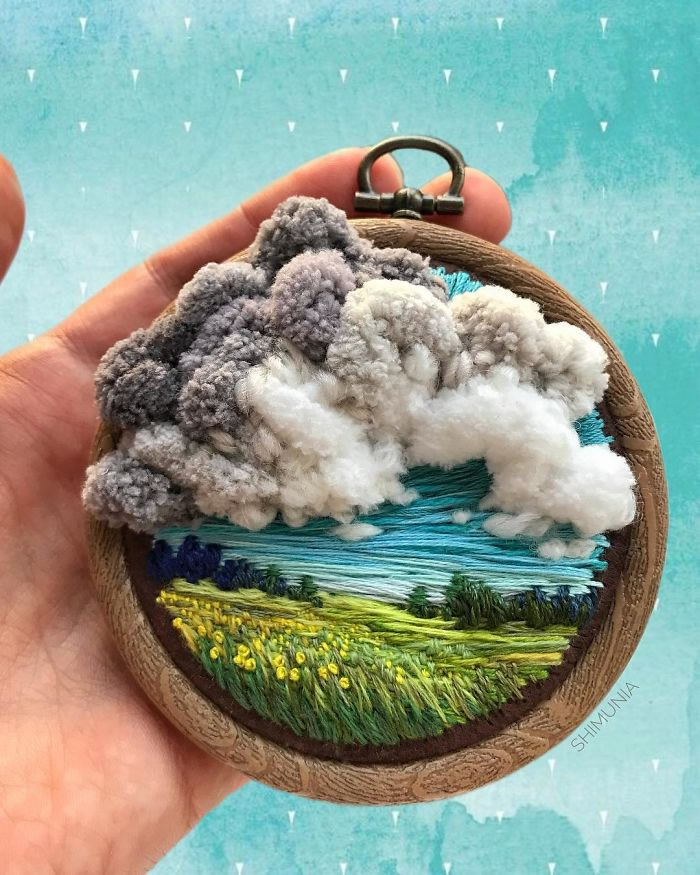 #10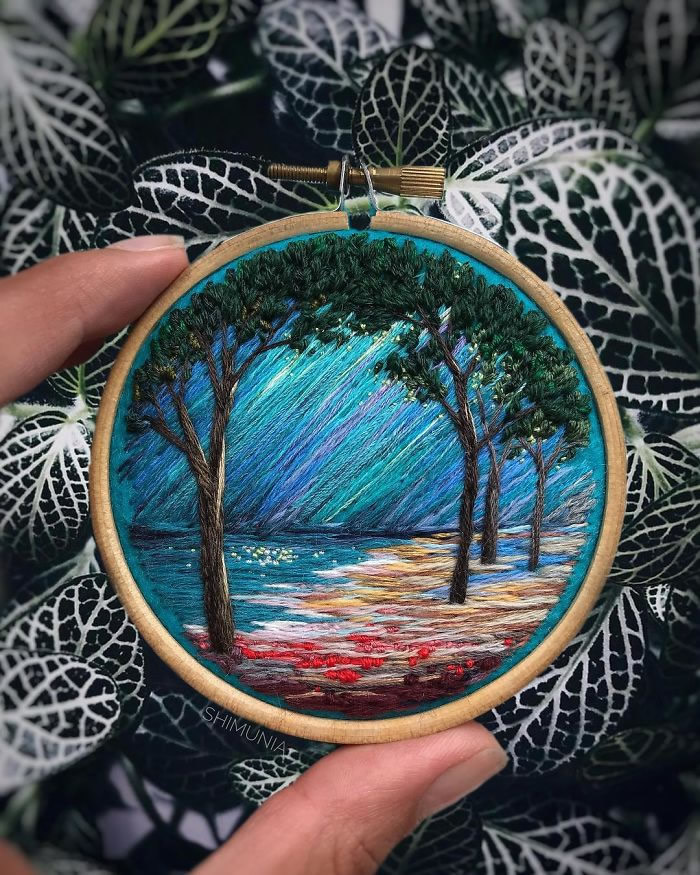 #11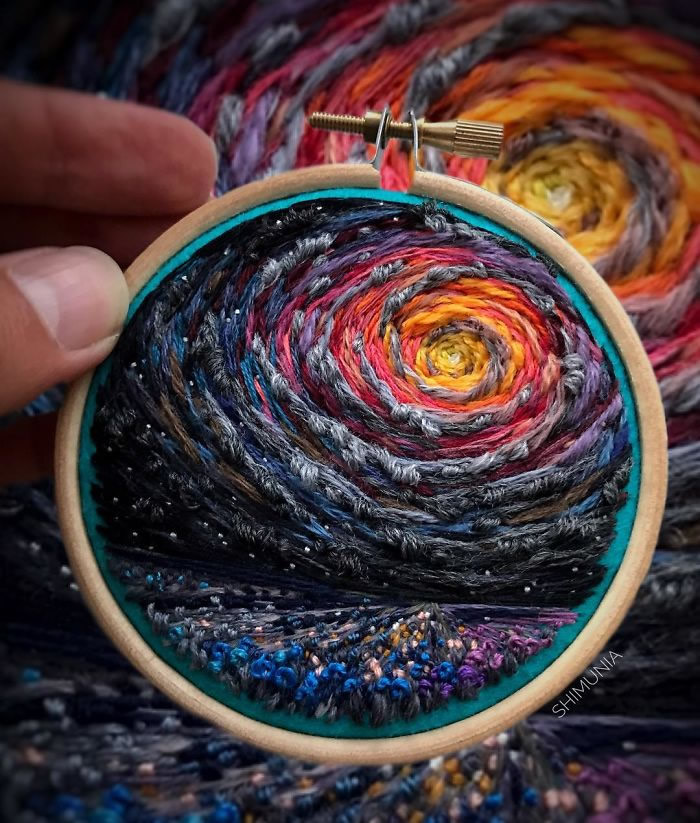 #12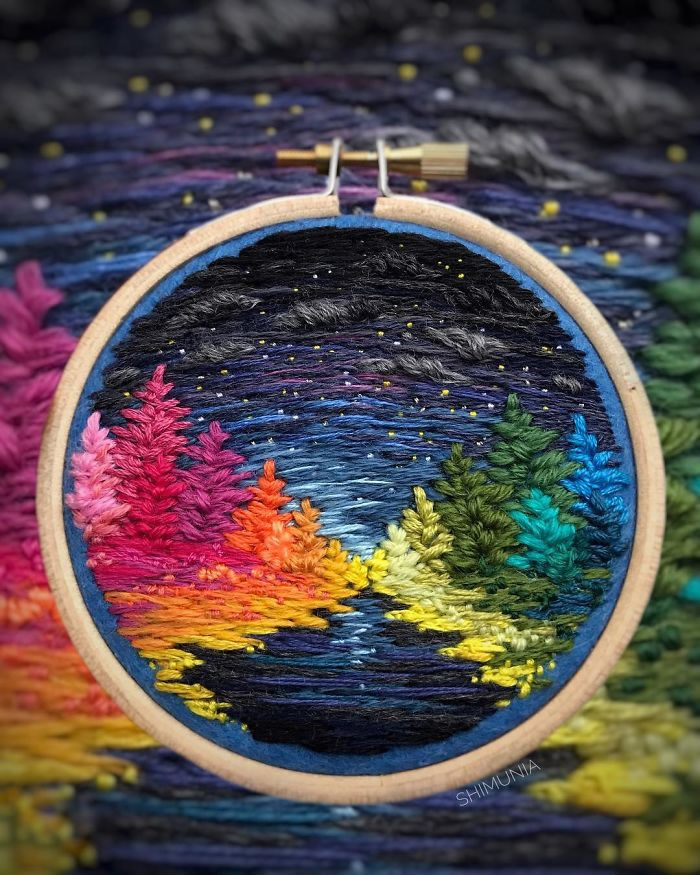 #13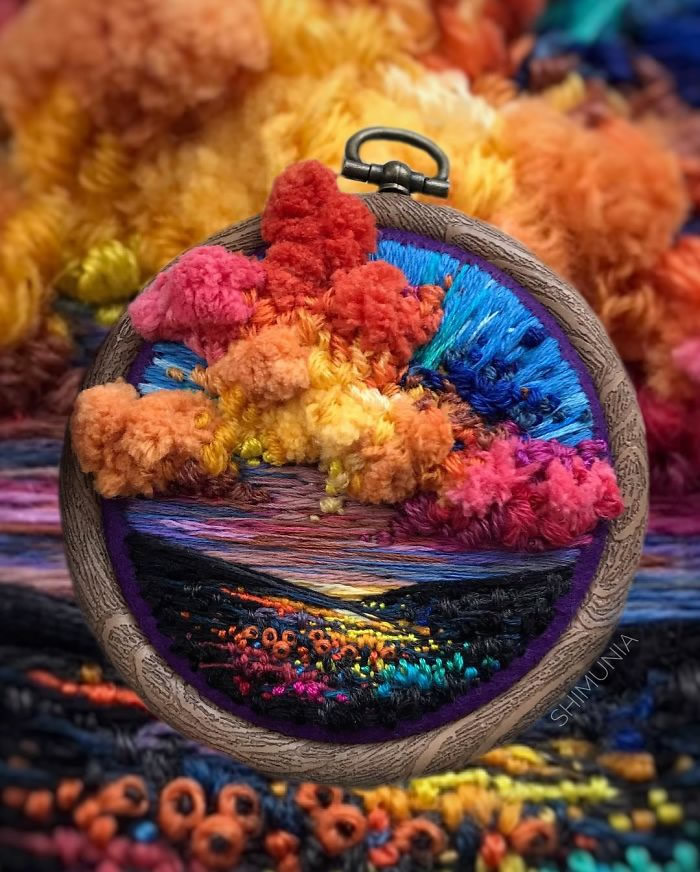 #14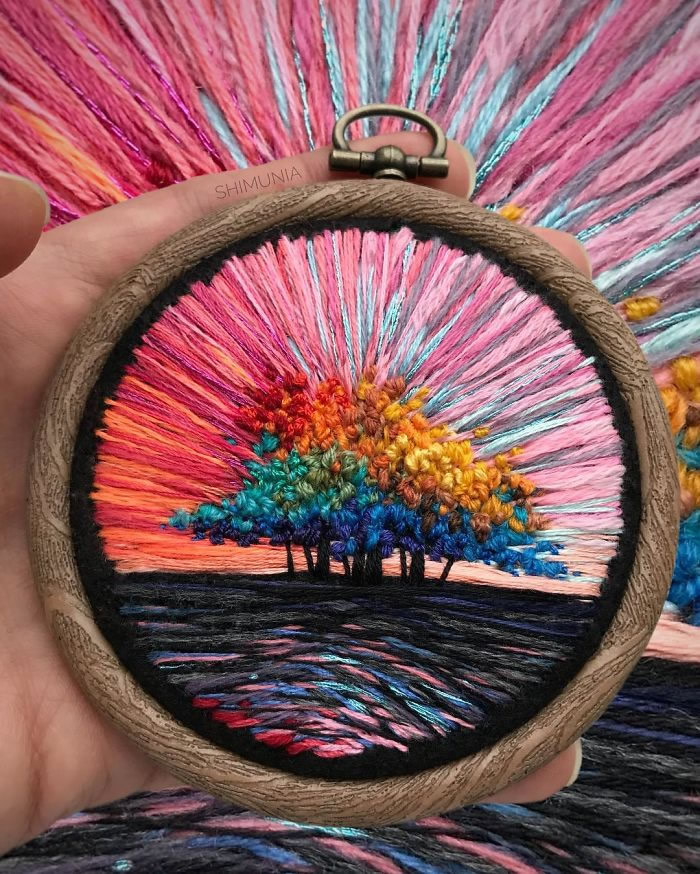 #15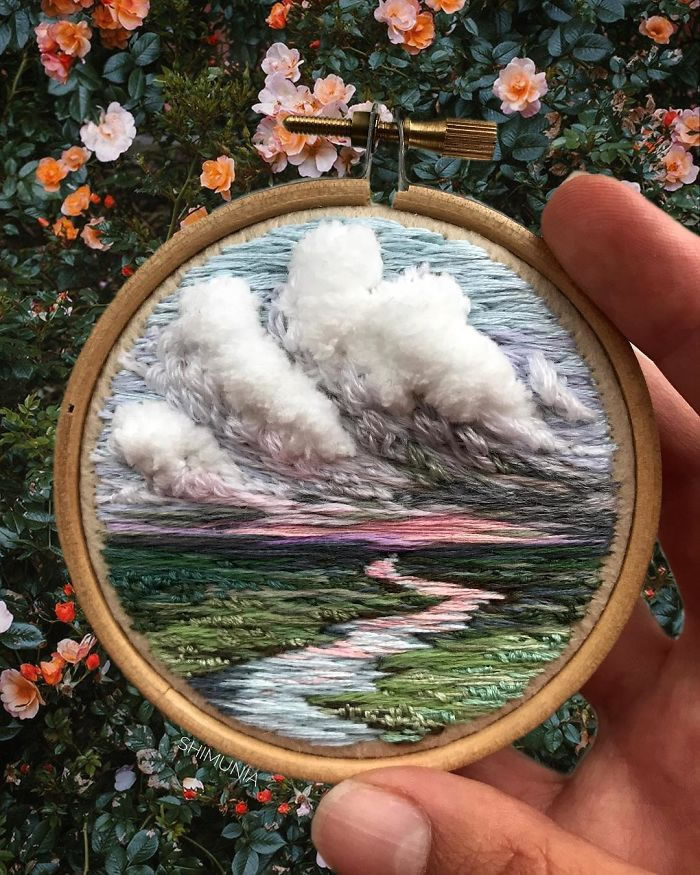 #16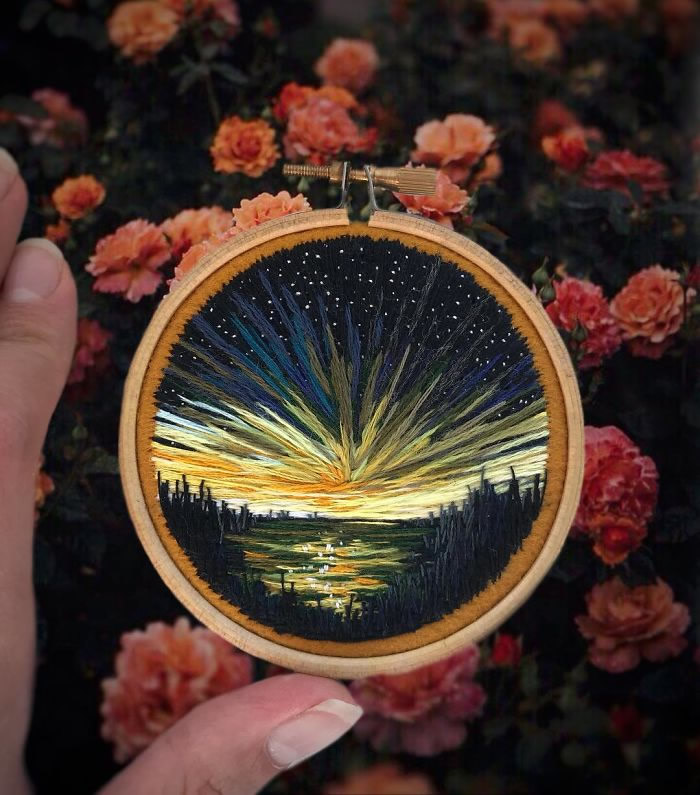 #17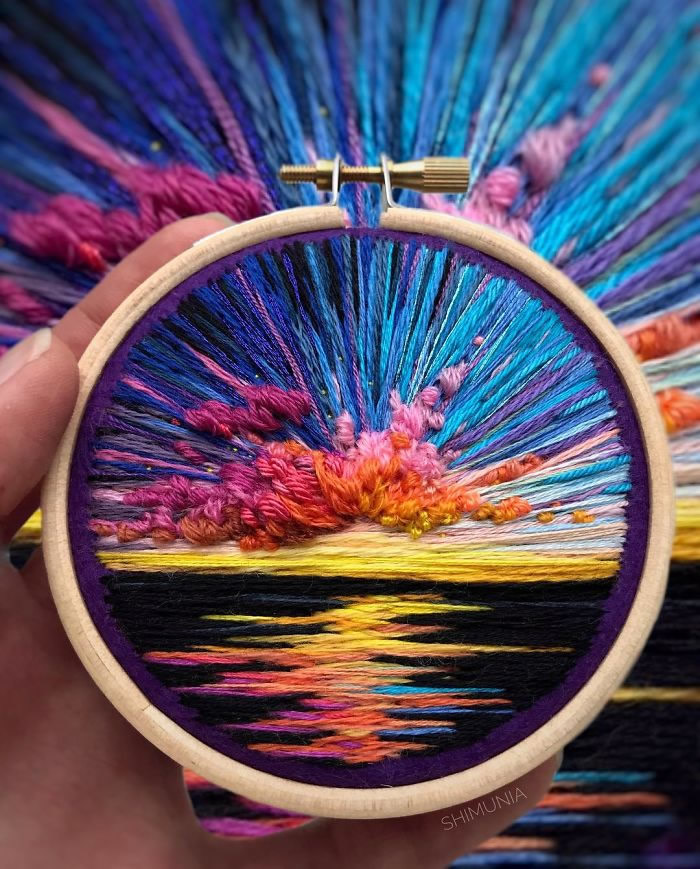 #18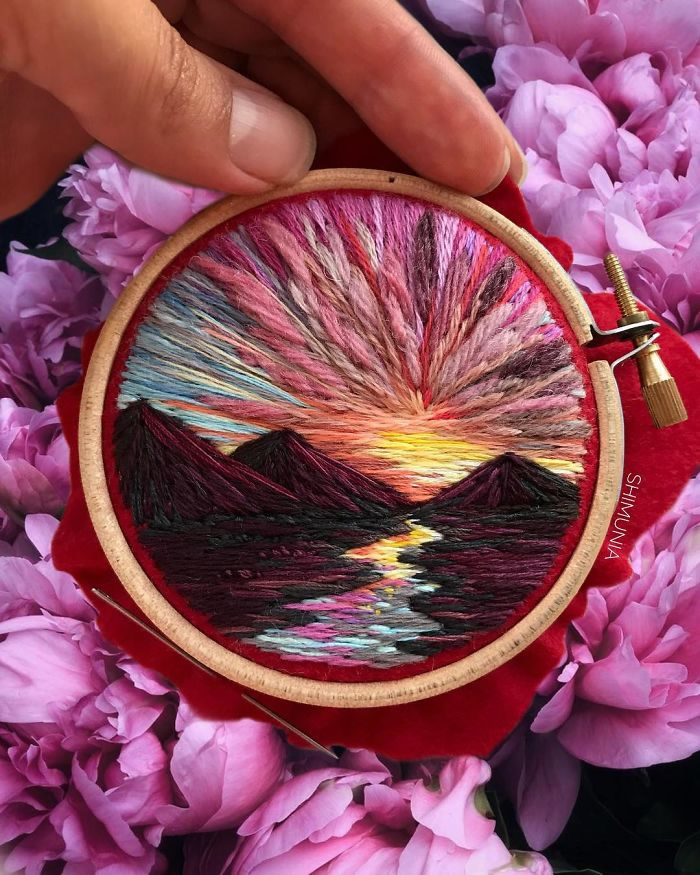 #19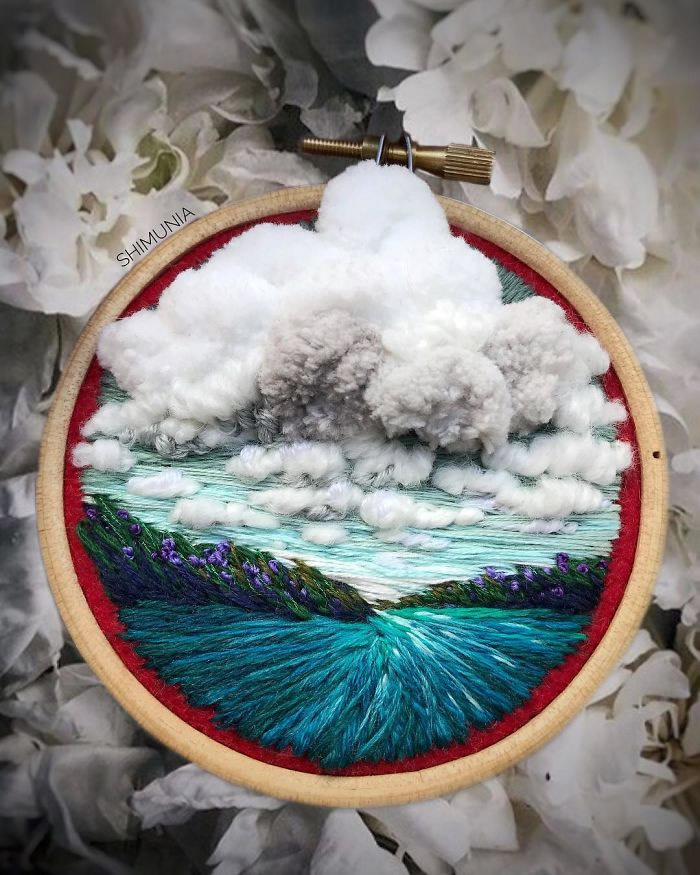 #20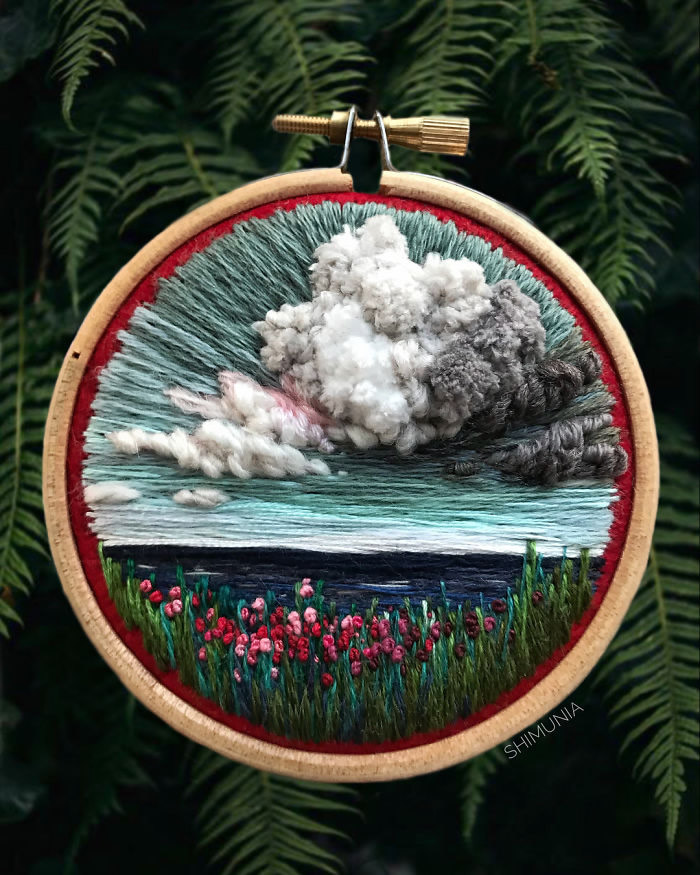 ---
You can find our previous articles: