There was a time when photography was an extreme privilege. The first documented photo was taken back to 1825 by French businessman Joseph Nicéphore Niépce – View from the Window at Le Gras The photo captures the view out of his window. It is blurry, but that doesn't change the fact that Mr. Nicéphore Niépce made a serious breakthrough.
Now we live in the most documented time ever – people upload millions of photos to Instagram and Facebook every day. The fact that future generations will be able to look at their ancestors' moments of life is mind-blowing! Since we are leaving so many digital footprints in history, why not learn how to do it right?
Do you really want future generations to see your tasteless selfies and badly framed out photos from vacation? In the eyes of descendants, your documented memories will be far away from being as crucial as the work of Joseph Nicéphore Niépce.
There are a lot of reasons to learn photography. It can help you create memories, meet new inspiring people and see more beauty around you.
That's how your life will change if you start looking at the world through your camera lenses: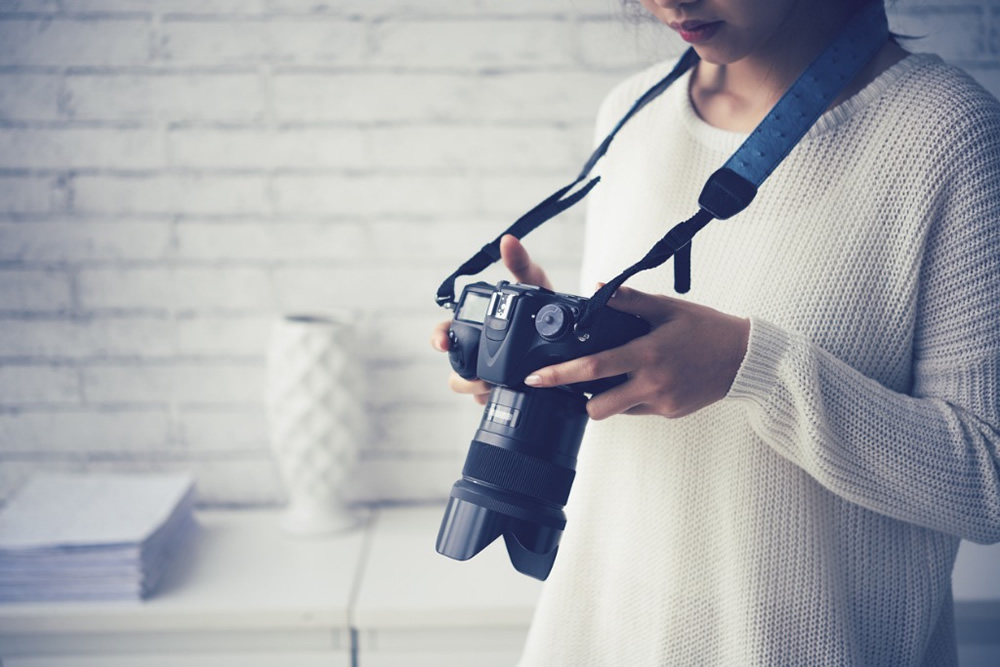 Create memories
An American filmmaker Susan Sontag once said that taking pictures is like participating in another person's mutability and mortality. Learning the dance of lenses and light can help you freeze moments in your life in the best possible way.
Furthermore, after months and years, photographs of your loved ones will have an incredible value. Wonderful group photos or close-up portraits can preserve both their image and spirit.
There are a lot of happy, noble and intimate moments in life we don't notice. Photography can make you truly see them.
Tell stories
Professional photojournalists believe that one photo is worth a thousand words. It's incredible how one shot can contain mood, idea, emotion, narration and the message at the same time. You can learn how to tell stories without using a single word.
There is no need to travel to the edge of the world to find a good story worth telling. Stories are everywhere we go – in the shops, parks, schools, and offices, outside our windows. Take your camera and go for a walk. Once you know basic photography composition rules and your camera's settings, you will be able to capture stories both faster and better.
Taking photos of strangers on the street is a creative way to make new friends. You might capture their special moment and make their day a little bit better. But be careful – the famous portrait photographer Annie Leibovitz says that she always falls in love with people in her photographs.
Art therapy
Whether you are stressed or lonely, taking photos can help to clear your mind. Try practicing photography mindfulness – start living in the present moment! A lot of people escape from their present – they are busy thinking of their future or the past. Learning the art of photography is an excellent way to forget about your worries, stop for a minute and look around you.
Photography helped a Vietnam war veteran, Christopher Chaffee, to deal with post-traumatic stress disorder and depression. Taking photos in Spokane, Washington inspired him to start a camera club for veterans. Members of the club had pointed out that their hobby has helped them to overcome their fears like agoraphobia, and other post-war problems and traumas.
If you are going through difficult times at this point in your life, use photography as a form of therapy. It can help you unleash your creative artistic skills, pay more attention to what is going on around you and see the world a bit more objectively.
The process of walking around while keeping looking for situations and scenes to shoot can also be a kind of meditation.
Motivation to travel
Photographers nurture the child's curiosity. They know that there's an endless amount of amazing and inconspicuous places to discover. Learning photography can motivate you to travel and set up new priorities.
The best thing is those travel photographers are in demand. People do want to know what's happening in other countries, what the daily life abroad looks like, what world's darkest corners are… Not everybody has this incredible possibility to explore the world or even their own country. Try and keep practicing to become a person that can show others different unknown places and scenic views.
Express yourself
Photography can also help you express yourself – your needs, emotions, the way you see the world. You have unique perspectives and opinions, so why not to share them with others? It can also help you empower people to do the same. You can take your camera and have some 'me time'. Don't censor yourself and don't be afraid to seem weird. Afterwards, you will be able to analyze your pictures on your own and discover something new about yourself. It can bring you a sense of higher self-awareness and encourage spiritual growth and personal development.
Opportunities to develop
As stated above, there is a big demand for good passionate photographers these days. People document everything they see and experience. Not everyone knows the art of taking great photographs. Talented artists are constantly wanted to help capture the most important moments of other people's lives or document various kinds of events. With passion and photography skill you can always turn your hobby into a career. There are so many platforms where you can promote your work and yourself – Instagram, Facebook, Pinterest, Flickr, Shutterstock etc.
All you need to do is to go online and present your masterpieces!
Connect with others
The art of photography doesn't only open your eyes and mind, but it also helps make new friends. Once you become a professional photographer, you will be meeting people all the time. Not everybody feels confident in front of the camera. It is your responsibility to make people feel comfortable and relaxed.
You can join local photography groups, so that you can spend more time with other creative minds. If you already have some experience, try to volunteer for your neighbourhood and organize photography workshops.
The bottom line
Photography can help you develop a lust for life, learn more about yourself, connect with people, and see the world in a more honest way. To deliver the right message, you need to get familiar with your camera, learn composition rules and practice as much as you can. Remember – every time is perfect to start your photography adventure!
Don't miss to check: