If you want to widen your reach, it is useful to know how to promote photography on Instagram step by step. Beginner photographers as well as experienced professionals clearly understand that Instagram is a powerful platform in 2020 to promote any business, including the digital photography one.
It's not just an entertainment app, it is a great tool to communicate with other photographers, build interest in your work, find potential clients, give and receive comments to improve your services. Read on and you will see what will help you have a successful Instagram for photography and advertise your photos professionally.
1. Choose Your Niche First
An Instagram niche is a specific category or theme that you follow in your content. A niche defines what theme your content will focus on and what audience you can attract.
The correct choice of a niche is a decisive step on your way to success. To simplify your search, we have compiled the list of the most popular niches in 2020.
Traveling
Lifestyle
Beauty
Photography
Fashion
Food and culinary
You should perceive Instagram as a platform to develop your business and promote your brand. Your feed is an ideal place to showcase your photographs.
However, mind that you should necessarily stick to some specific theme. It may be a specific photo genre, such as architecture, travel, food, fashion, people or sports, or a style of photography, like black-and-white, film or minimalist photography.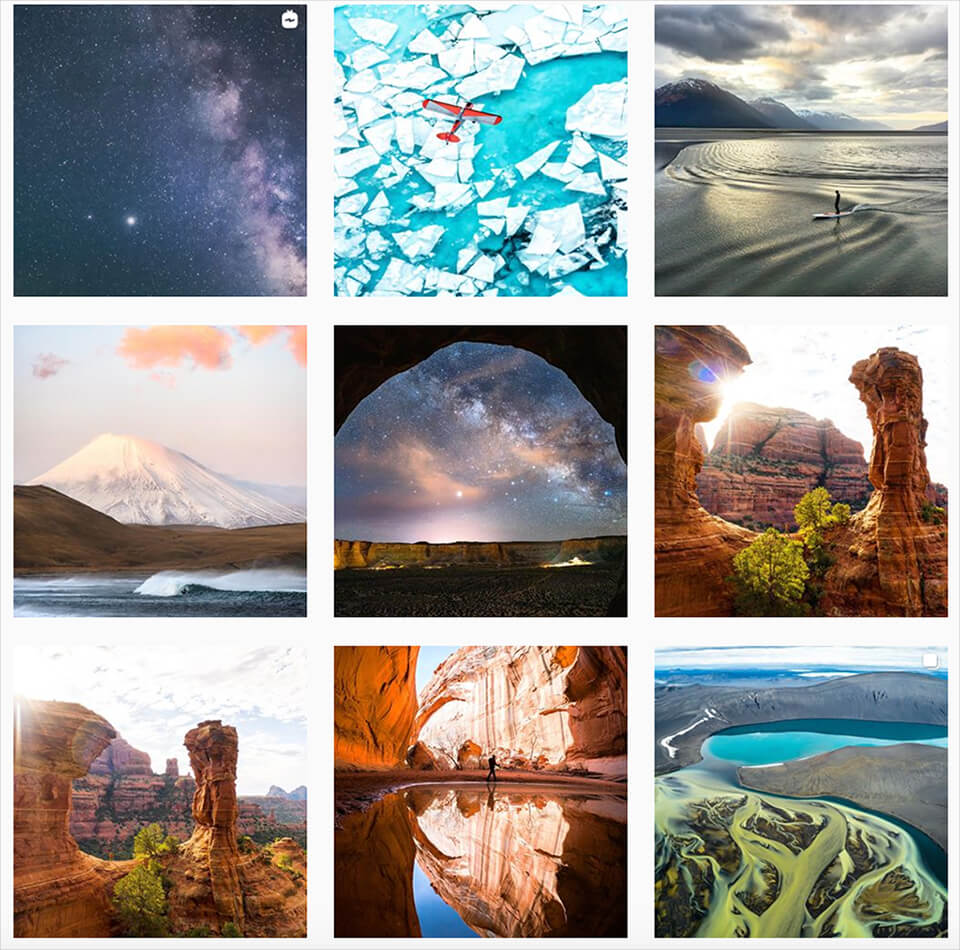 2. Post Your Best Works
Your Instagram feed shouldn't contain all your pics; it should include only the best ones. If you want to use your Instagram for photography business, you should really carefully pick up photos for your page.
Each photo post should create a "wow-effect" and be harmonically combined with other pics in the feed. Only if you create a consistent aesthetic shown in a common theme, color palette saturation or style, new and new followers will subscribe to your page.
If the photo shoot was so successful that you can't simply decide what photograph to choose, use the multiple picture option. In such a way, followers will view more if they want to while only one picture will appear in your feed.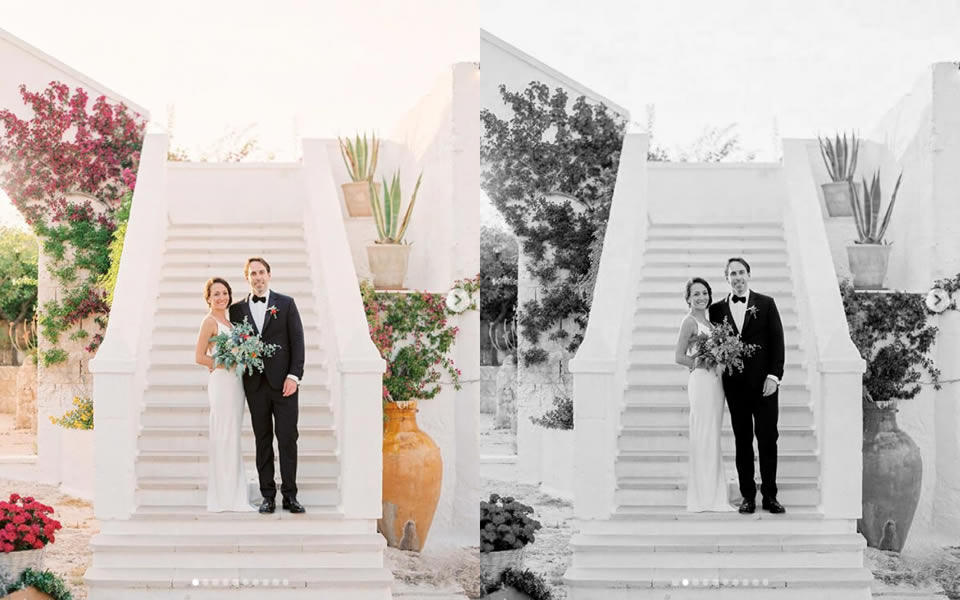 3. Use a Professional Camera
If you decided to promote photography on Instagram, you should use a high-quality DSLR or mirrorless camera to get professional-looking images. Of course, such cameras will give you better results than those you get shooting with a smartphone; moreover, you will have greater control over how a photo will look.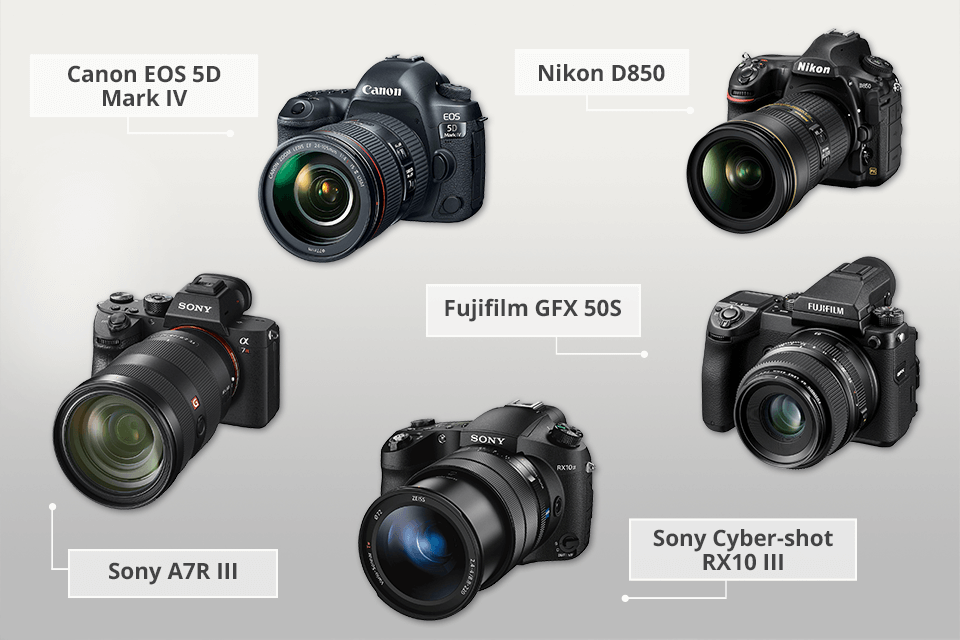 Sony A7R III. This tool will definitely help you promote photography on Instagram since it has the widest dynamic range even at relatively high ISO.
Canon EOS 5D Mark IV. It is a universal camera that may be applied for fashion photography, landscape, portrait and even for reportage shooting.
Nikon D850. In this price category, it is the best autofocus system you can get.
Fujifilm GFX 50S. If you are interested in the mirrorless medium format camera, you will not find a better tool than this one. This camera guarantees high-quality professional shots.
Sony Cyber-shot RX10 III. Although it features a built-in lens, the RX10 III is very close to professional cameras. Moreover, it is quite compact, so you can easily take it whenever you want.
4. Always Share High-Quality Content
Instagram is primarily a visual platform, so you should share appealing content. If you are a shooter that uses Instagram for photography business, it is essential to share high-quality content instead of pics of daily life to gain more followers. However, some "backstage" images wouldn't hurt, it is better to post such type of content on Instagram Stories.
Moreover, you should follow Instagram requirements. Thus, the size of the image for Instagram is1080х1080. The format is JPG or PNG; the maximum file size of any image is 30 Mb.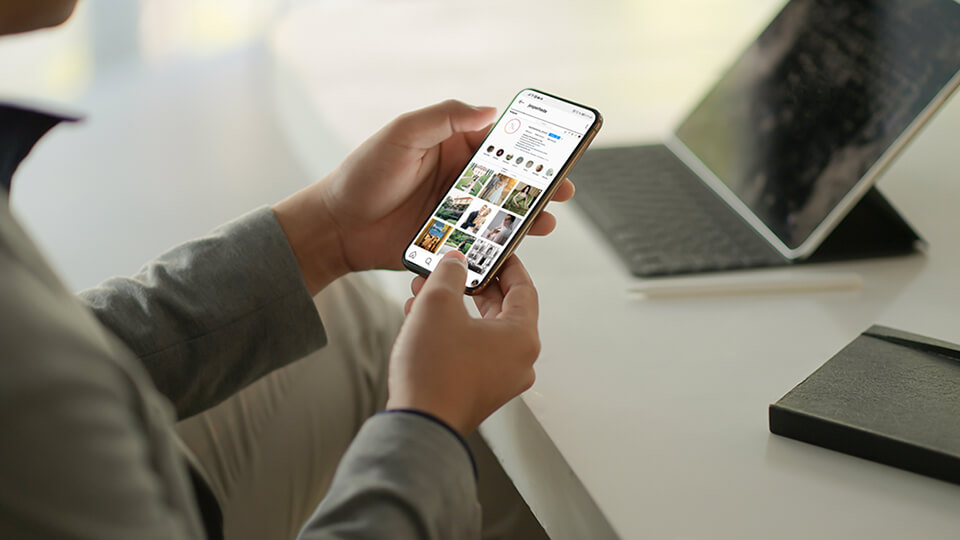 5. Experiment with Various Editing Techniques
Your main task is to attract more followers since they are your potential clients. Therefore, you should apply different editing techniques to your photographs and choose the best one. You can also post pics enhanced with various techniques and ask your followers to select the most appealing one. In such a way, you will know what editing styles your active audience prefers.
What is more, you can test various filters, for instance, the Instagram Photoshop Actions Collection and improve your feed in several clicks and make it consistent.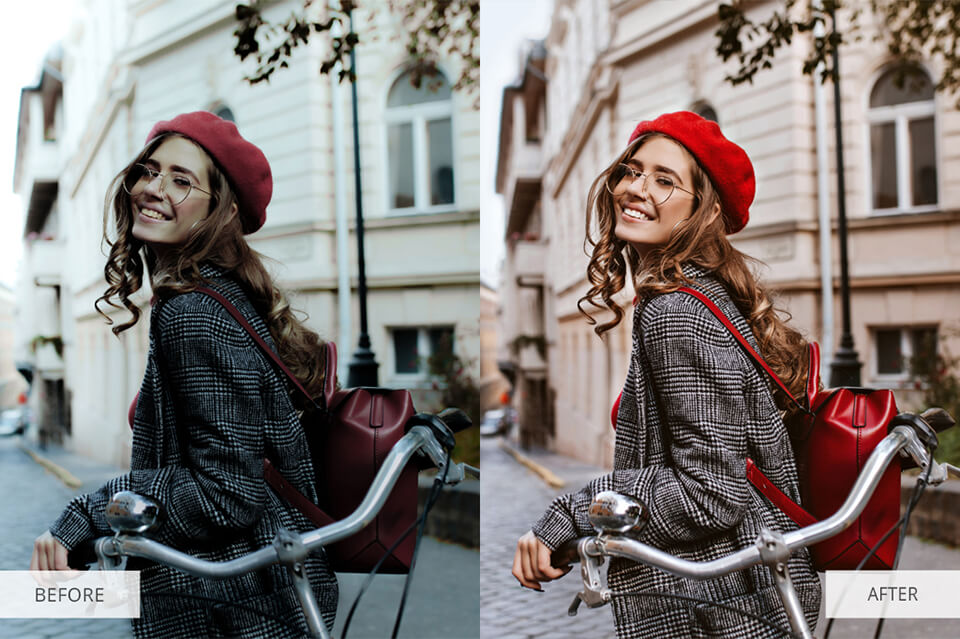 If you need professional photo editing services and Instagram filters are not enough, refer to portrait photo editing services to remove unnecessary objects, repair damaged photos, correct color, etc. These services will improve your photos and attract a wider audience to your page.
6.Quantity Posting
Although this issue is rather controversial, studies have shown that posting 4-6 photos a day will increase the following quickest. However, it might have a bad effect on engagement and likability. You know people don't like spams, but they want to have enough of your images in their feed.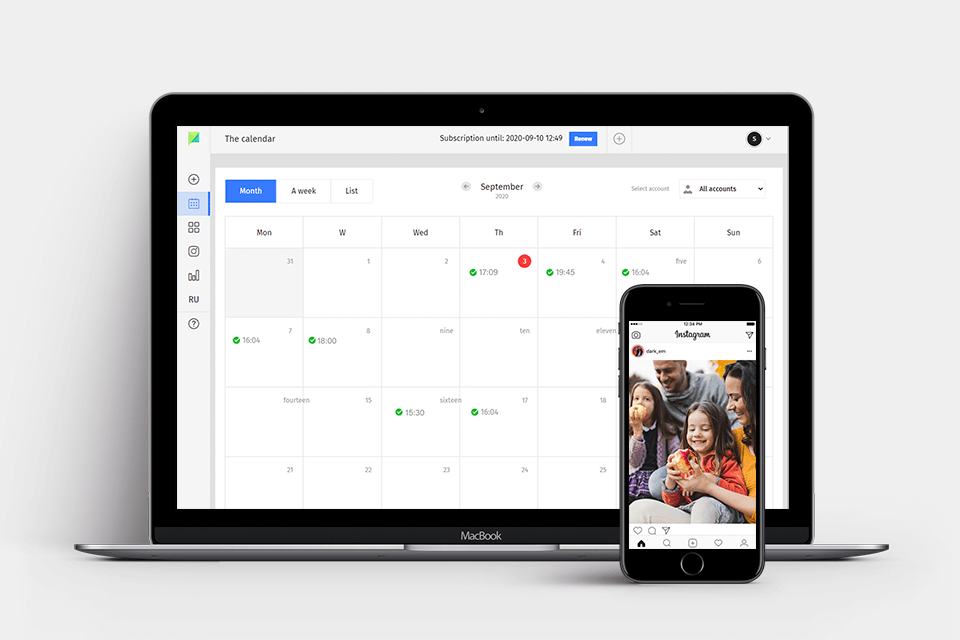 It is proven that most people scroll their Instagram in the morning. Depending on the time zone where your target audience lives, you should post photos in the morning for better engagement. Moreover, the greatest number of interactions is observed on Sundays.
7.Use Hashtags Effectively
To promote photography on Instagram, you should use all the tools available; for instance, don't forget about hashtags. It is an easy way to make your images seen by more users. It is better to add hashtags in the first comment after your post. In such a way, your publication will not look spammy and you will tag people and groups without damaging your reach.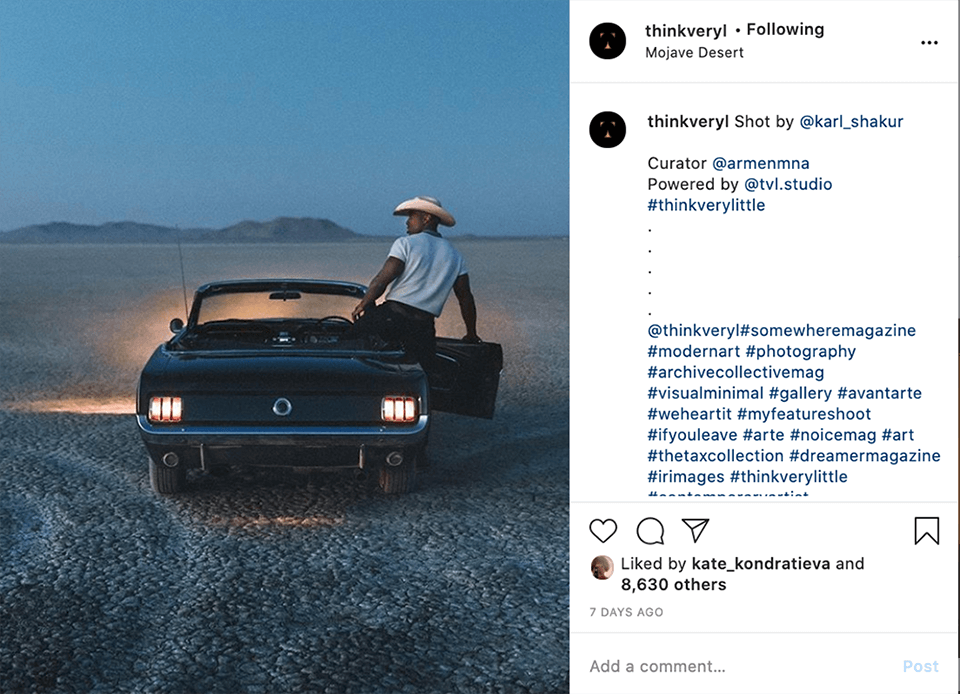 Instagram hashtag generator is an important tool to promote your content in the social network. If you don't know what hashtags to use, you can always use special generators to create them. We have compiled the list of hashtag generators that might help you.
The best Instagram hashtag generator tools for photographers:
All Hashtag
Ritetag
Instavast Hashtag Generator
Hashtagify
Ingramer
We recommend using a combination of popular hashtags and those related to your post. No matter what you do, don't make such mistakes as using banned hashtags or using hashtags that aren't relevant to your business niche.
8. Shoutouts
A shoutout is a post with the photo from your feed on any popular account indicating your authorship and tag that will lead to your page. It may be considered as a promotional message.
There are pages specializing in the provision of such services to promote Instagram accounts, including for free. To find them, just enter the tag "#shoutout" in the search window.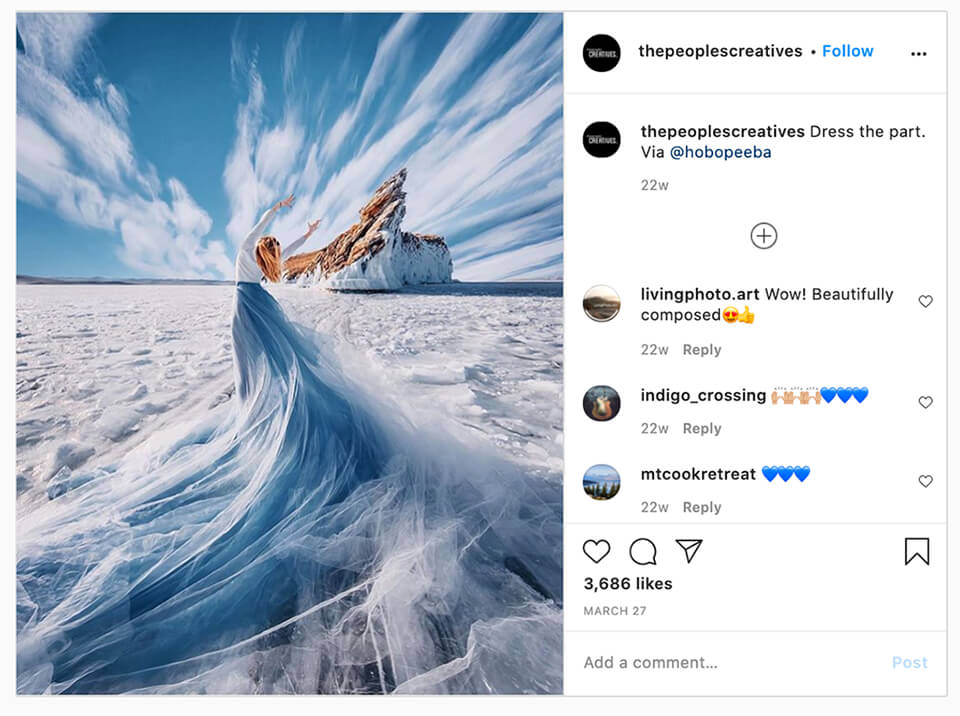 Here are popular Instagram shoutout pages to increase the number of your followers:
Instagood
2instagood
JustGoShoot
thepeople'screatives
TheVisualsCollective
DiscoverEarth
LiveFolk
IllustrationDaily
FashionOutfit
TheDesignTip
If you have money to invest in the promotion of your page, you may use a specialized Insta application that will connect your brand with the right followers. Moreover, Instagram apps like Shoutcart or NeoReach have their own database of pre-vetted influencers that may be grouped according to the industry and keywords.
9. Engage with Your Followers
If you want to successfully promote photography on Instagram, you should communicate with your followers and respond to their comments. Moreover, you may even scroll through some profiles of your followers, leave comments and like their pics.
If people see that you are an active participant in the community, they will be more engaged and may even recommend your page to their friends and relatives.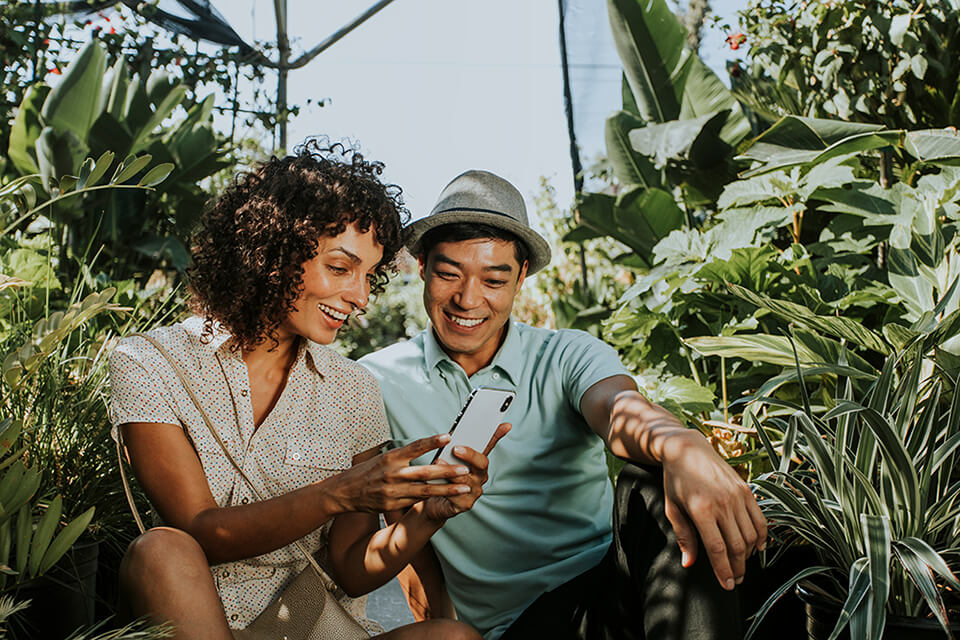 10. Maximize Your Instagram Profile
Your Instagram profile should be an effective tool to promote your brand. Consequently, your feed should fully present your creative work. To begin with, an account name must be easily recognized and remembered.
Moreover, it is very important to use this name across all your social media accounts. The profile photo should be a photo of you or of your main subject matter; in other words, it should define your brand of photography.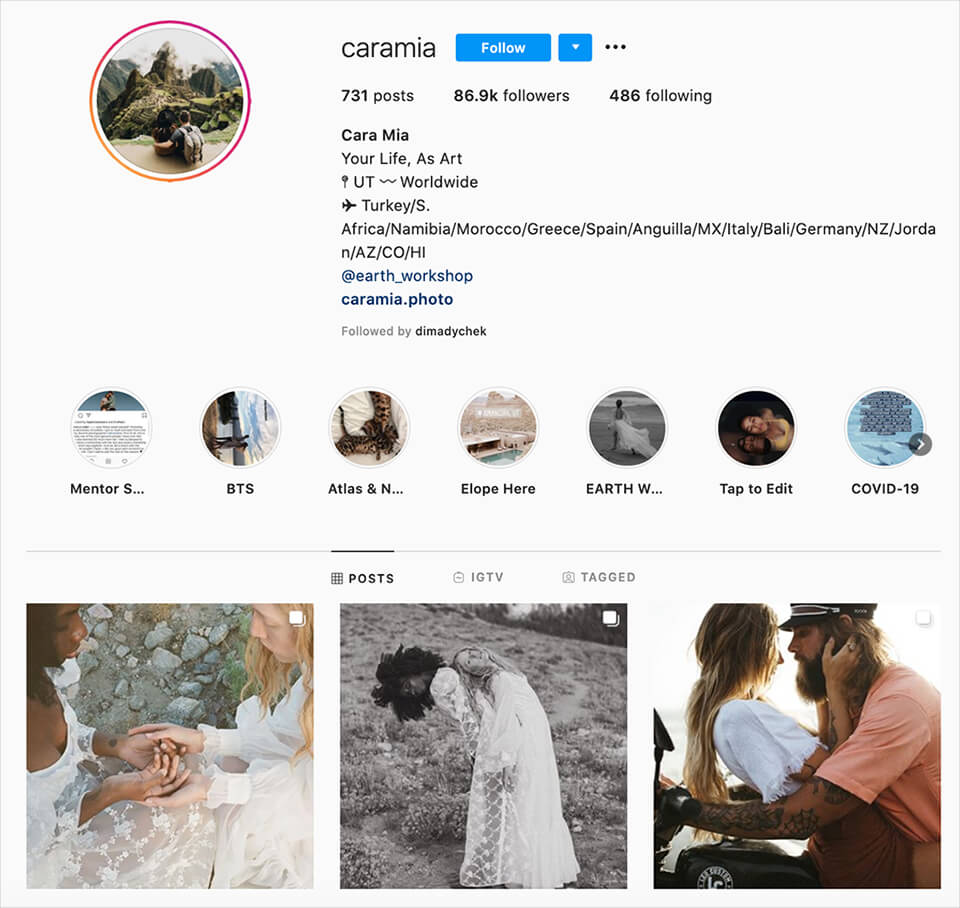 In addition, tell the followers what your specialty is and where you are based. Finally, it should be easy for a person to contact you outside Instagram, so give links to your website and provide your contact info (phone number, e-mail address).