Digital cameras are constantly evolving, integrating more and more new technologies, and improving significantly on the older features. The technologies that we see in the present-day cameras were actually discovered for the first time many years ago, perhaps for entirely different purposes, however, becoming a part of the mainstream cameras later.
In fact, there are several different ways in which new technologies have changed our lives and how we capture various moments and experiences is certainly one of the most important of them. When it comes to digital cameras, the best is yet to come. Here in this article, we will acquaint you with some of the most promising and interesting changes you can expect in the digital cameras of the near future.
'Ultra-Compact' redefined
When we talk about ultra-compact cameras, they are generally the kind whose thickness is 1 inch or less. These small size cameras work very well because they fit easily into people's purses or pockets. The cameras we'll see in the future will redefine ultra-compact, perhaps being no more than 0.5 inches thick, and much smaller compared to the present day ultra-compact models.
This prediction is very likely to become true because if we see the digital cameras of 10 years ago, they used to be far bigger than the ones we see today. In addition, the high-tech components of these cameras continue to shrink with each passing month. With more and more travellers incorporating touchscreens, the camera size could soon be just about the size of the display screen, doing away with all other controls, quite like a smart phone.
Bye-bye shutter button!
Shutter buttons are soon going to be a thing of the past. Rather, we might see photographers simply using a voice command, or just winking to make a camera click a picture. If it's about a wink, the camera could be built into the glasses of the person, or some other everyday item. If it's built into glasses, aiming it will also be very easy. Such a camera could work quite like a hands-free mobile phone, where you can simply issue commands without having to push any button.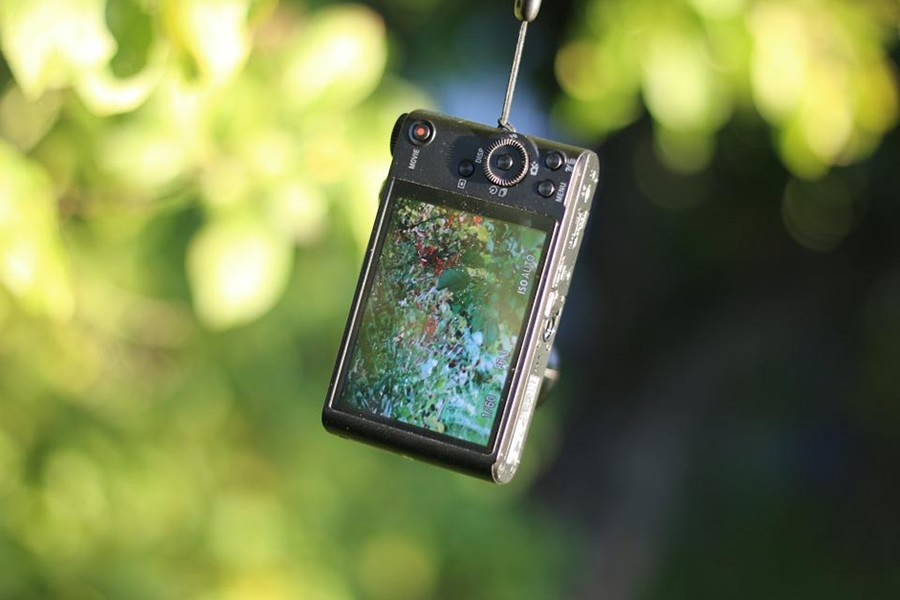 Zero light cameras
Cameras that perform very well in low light, or even no light, are definitely a part of the future plans. It's the ISO setting of a digital camera that determines the light sensitivity for the image sensor. 51,200 is the commonly known maximum ISO setting for the present-day DSLR cameras. However, Canon unveiled ME20F-SH camera some time ago, that has a maximum ISO setting of 4 million, which is expected to make it work even in the dark. The cameras of the future are going to follow this model and offer excellent performance in low light or no light too!
Light field recording
It's been a few years that Lytro cameras have been effectively making use of the light field technology, however, it is expected that this idea might become an integral part of the general photography very soon. When we talk about light field photography, it is essentially about taking a picture and later figuring out which part of it you'd like to have in focus.
Don't miss to check: