Are you looking for trustworthy and reasonably-priced photo enhancement services? Since the variety is rather broad, we decided to narrow down the choice to 12 most popular services, evaluating such parameters as pricing policy, turnaround time and the quality of the edited images.
If you are interested in portrait editing, you'd better address FixThePhoto and WeEdit.Photos. If you have wedding photos that require professional improvement, the best choice is Wedding-Retouching.
Such companies as SmartPhotoEditor, FreedomEdits and SimpleEdits are unlikely to impress you with the results and turnaround. Anyway, keep reading to learn more details about each photo enhancement service.
1. FixThePhoto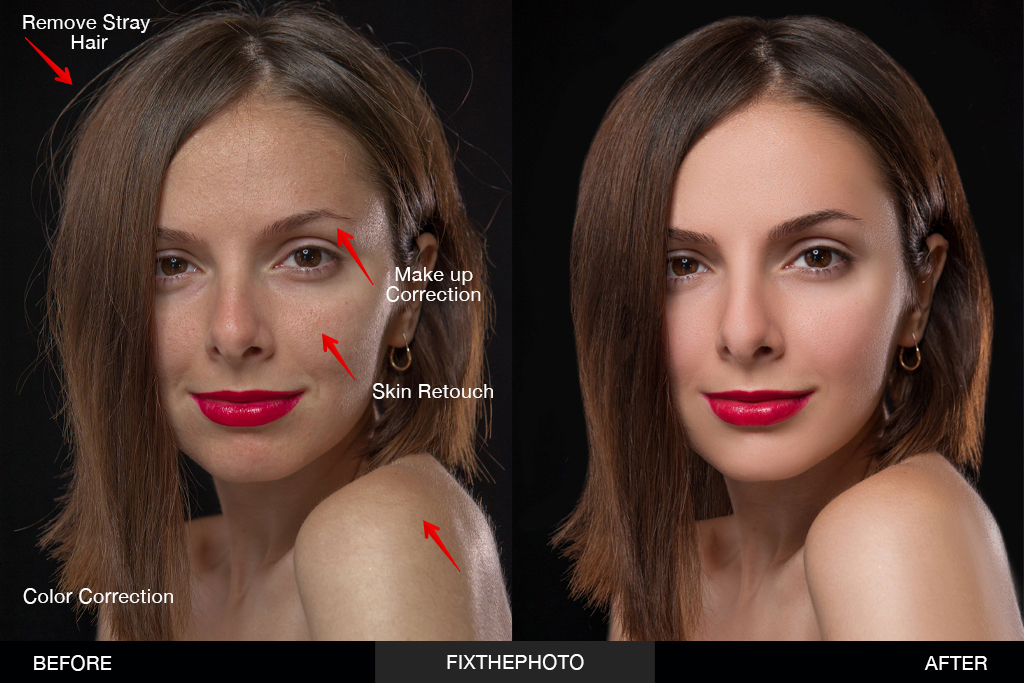 FixThePhoto image enhancement service has been on the market for almost twenty years and has set certain quality standards for many similar platforms. These guys specialize in numerous image editing genres, including portrait, wedding, glamour, newborn, photo restoration, allowing you to get professional assistance in one place.
You can order photo enhancement here, paying from $5 to $10 per shot depending on the complexity of the task. Besides, they have a 15-30% discount for returning clients. The delivery speed is amazing. We received our order in 24 hours.
What makes this service absolutely special is their blog with tips for improving your photosand a collection of photo enhancement freebies for photographers that you can use to grasp what to expect from paid tools.
2. WeEdit.Photos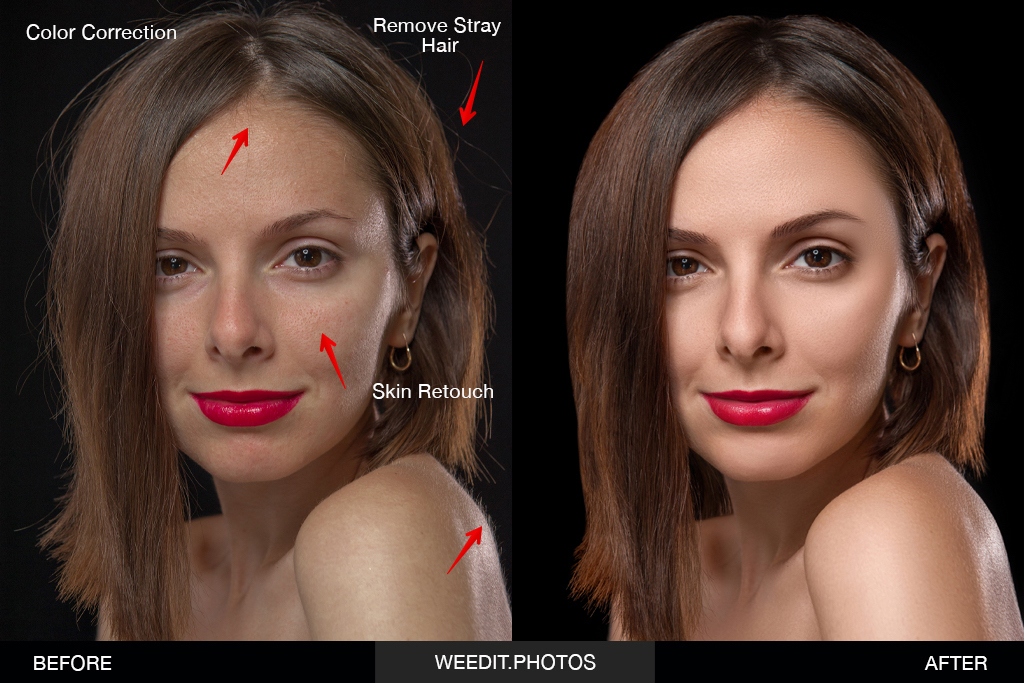 WeEdit.Photos image enhancement service with its 17-year experience in the field, is known and appreciated by many photographers all over the globe. They offer many services and deliver improved photos rather quickly (our order was ready within 36 hours.
The prices are rather budget-friendly. The cost varies from $0.2 to $10 per image. Top-notch color correction and retouching. This photo enhancement service has fully met our expectations and we recommend it to both newbie and seasoned photographers.
3. Wedding-Retouching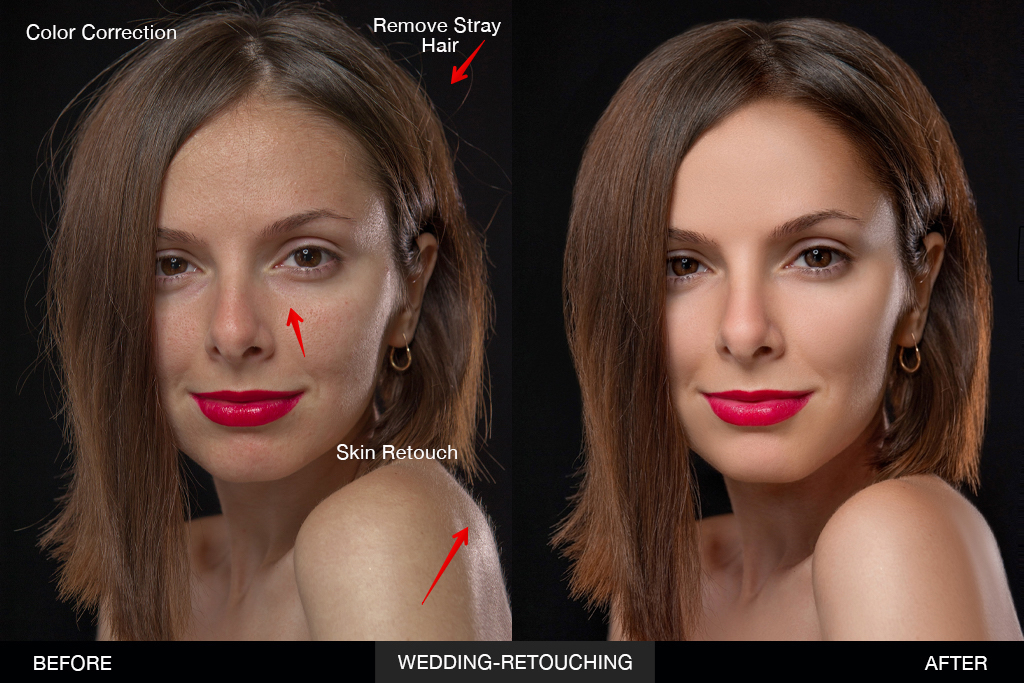 This wedding image enhancement service with a special focus on wedding retouching appeared in 2013. You can choose from 5 image retouching levels – Culling, Color Correction, Simple, Pro and Advanced Edit. The prices range from $0.05 to $10 accordingly. Moreover, they offer two wedding packages for $99 and $159.
It was a pleasure to work with these specialists. You can get in touch with them 24/7, get the necessary info, clarify some details on your native language. The order was ready within 2 days.
4. Tucia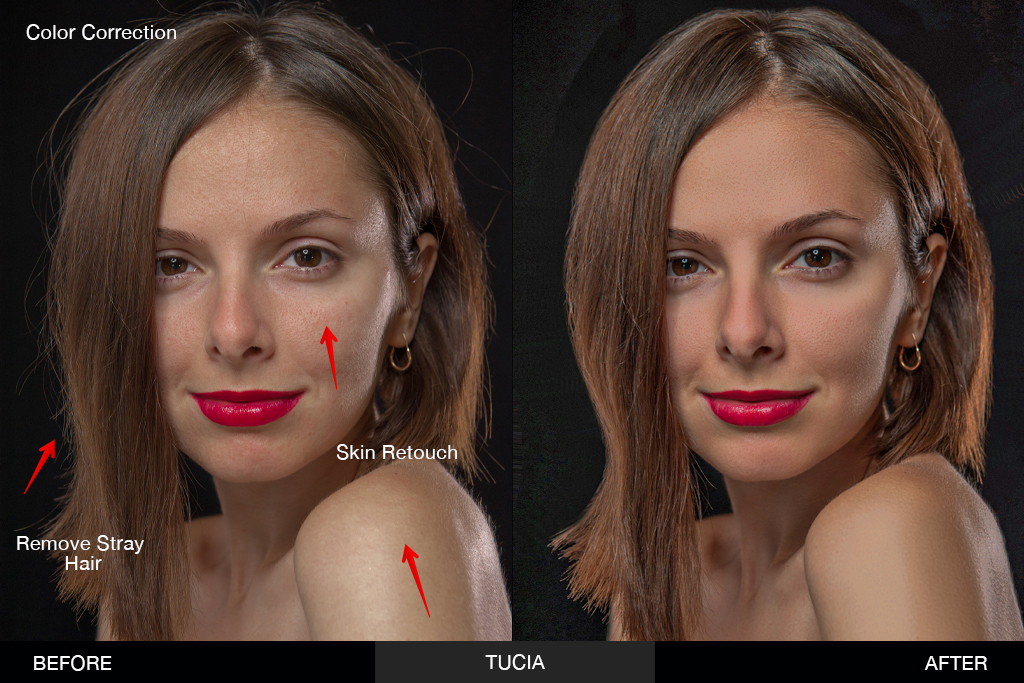 This is another company offering photo enhancement services both of basic and advanced levels. While calculating the price for each order, they adhere to the credit pricing policy, with 1 credit being equal to $8. Such an approach is rather confusing and inconvenient.
The delivery time was 3 days. Though the final photo looks rather good, it can't compete with what previous services have done. We believe that Tuciaretouchers must keep improving their image retouching skills.
5. PhotographersEdit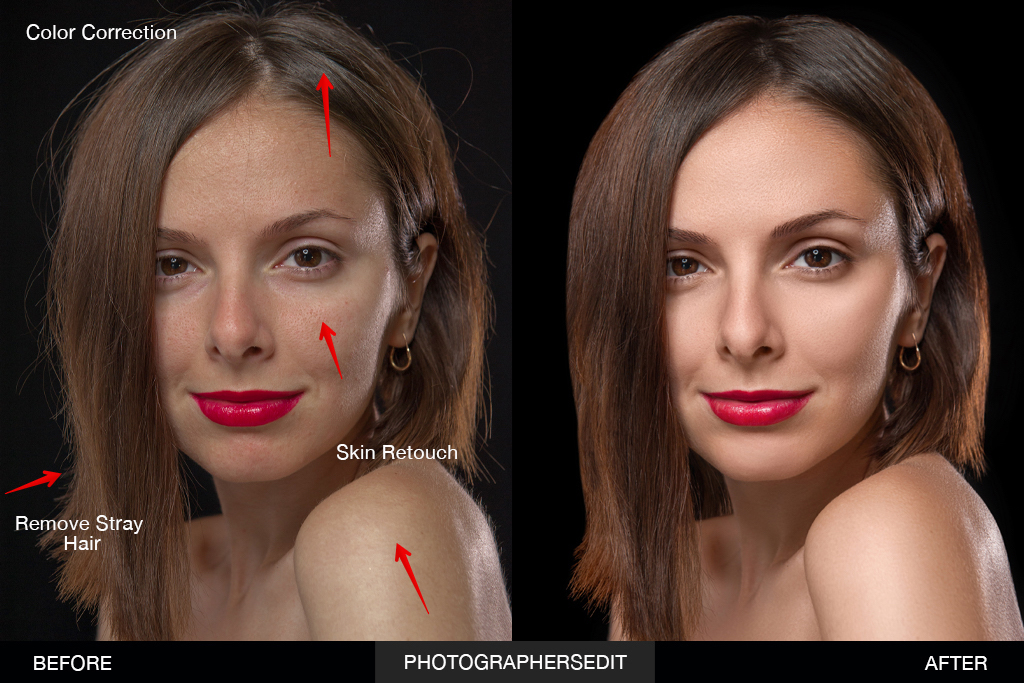 PhotographersEdit has been offering their image editing services for over 12 years already and we expected to get top-notch results. The reality was a bit different.
The first thing that causes confusion is the pricing list, where each service is priced with slight variations, for example, Color Correction can cost from $0.14 to $0.19 per photo, while Custom Retouching is quote-based.
It took them 4 days to cope with the task, which is longer if compared with the above-mentioned photo enhancement services. Color correction was rather satisfying, while image retouching, namely, stray hair removal is far from perfect. You can clearly see repeating patterns, when you zoom in on the model's hair.
6. ProPhotoshopExpert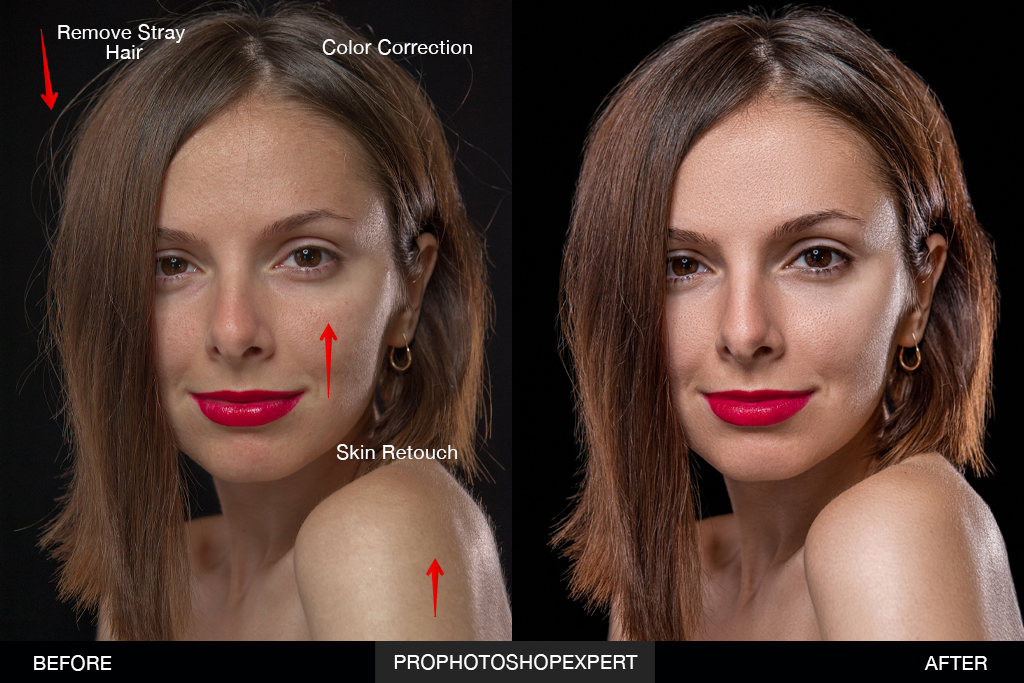 The service claims to improve images at a professional level but the results we achieved look very amateurish. The best things about this service are the ordering process and turnaround, while everything related to image editing leaves much to be desired.
Given the prices they charge, these guys need to hone their skills. Having a closer look at our edited photo, we can confidently say that both retouching and color correction have flaws. The result is pretty average.
7. Evolve Edits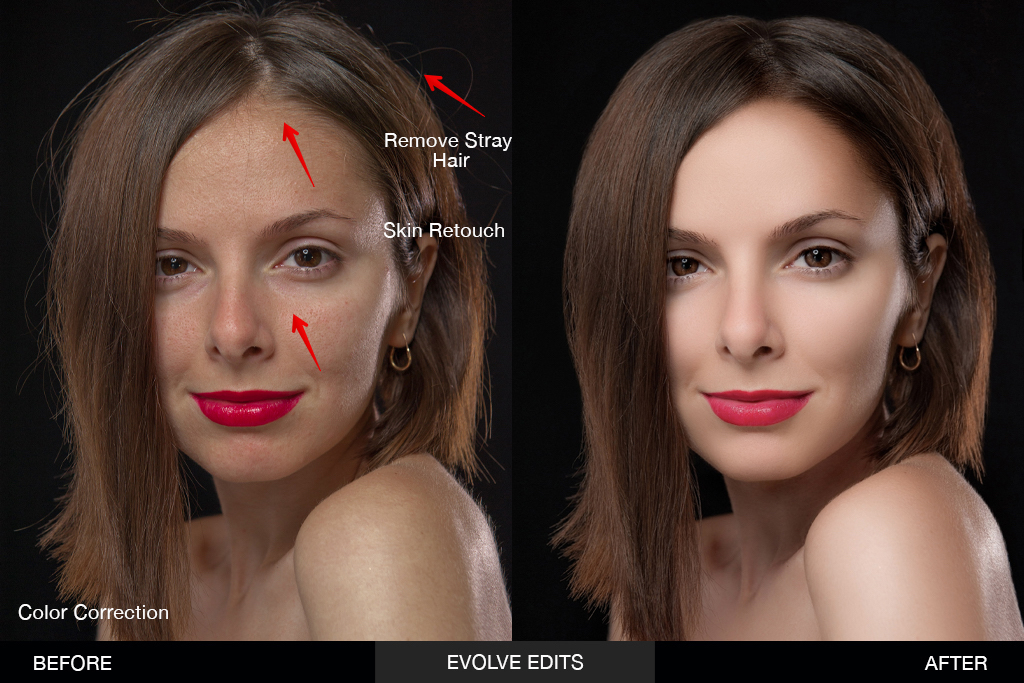 Once you get on the Evolve Edits website, you may feel really confused because of numerous pop-up menus and strange design. Another shocking thing is too high prices for some services with their quality being below average.
Ordering takes much time because of their requirement to fill in much needless info. The final image speaks for itself: they blurred the model's face so much you can barely see any details. All in all, we don't consider Evolve Edits as a pro-level service that can compete with FixThePhoto or WeEdit.Photos.
8. SimpleEdits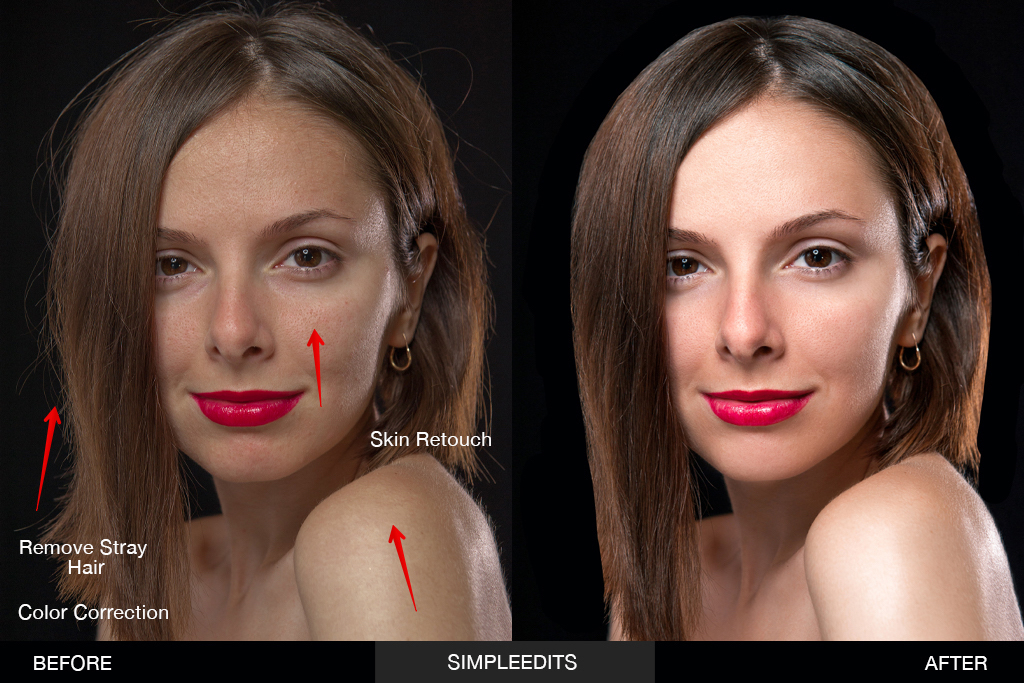 The founder of this photo enhancement service is Peter Marwins, who claims to be in the sphere for over 20 years. Here you can order photo retouching, image post-production and photo composition.
Unfortunately, you can't clearly see how much you'll have to pay for your order because a pricelist is absent. The same goes for delivery terms. We had to wait for 1,5 weeks.
Our experience of working with SimpleEdits is absolutely disappointing. Both image retouching and color correction are overdone.
9. FreedomEdits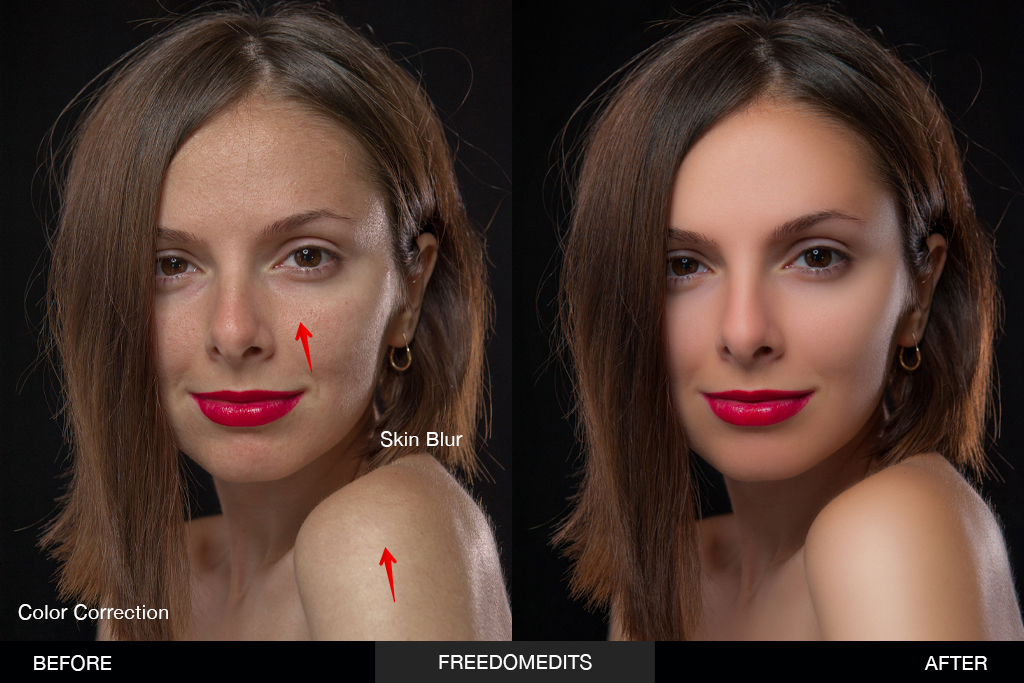 What they offer and what they provide are 2 different things. The range of services includes basic & advanced photo/video editing for portrait, wedding and event photographers. The section with samples contains several images but we doubt their authenticity judging by what they've made with our picture.
You can choose either per order (from £0,20-150) or per month pricing plan (£200). The price is rather high, while the quality is totally dissatisfying. We received our photo after 7 days and didn't believe our eyes when we saw the "improvements". The skin has no details whatsoever, highlights were raised too high, no stray hair removal – total failure.
10. ColorExpertsBD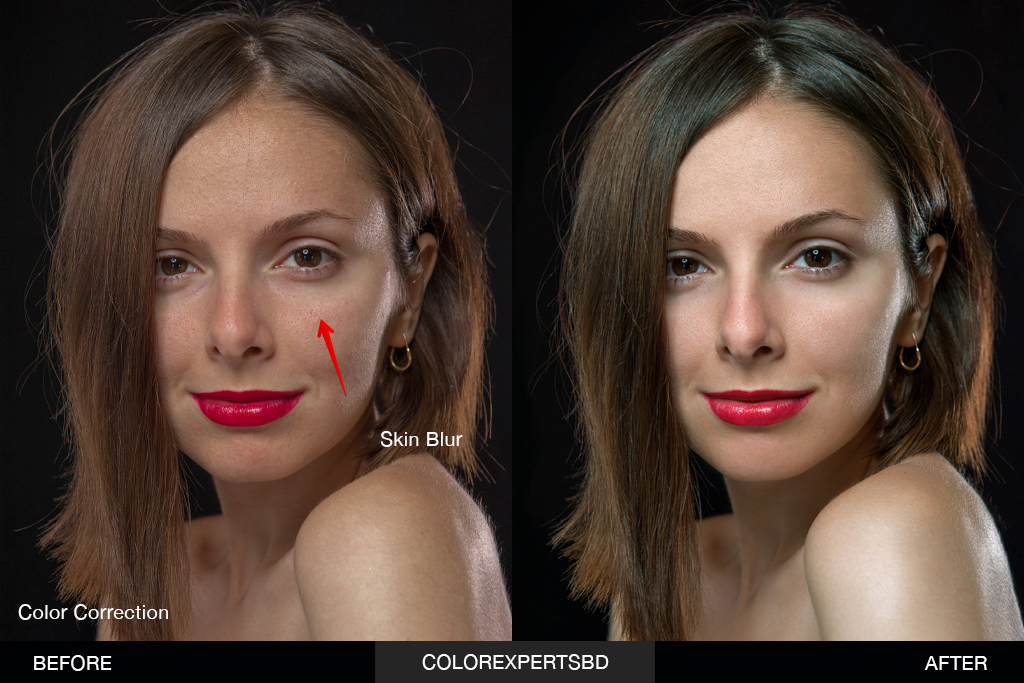 ColorExpertsBD is often included in the rundown of professional photo enhancement services and we can't understand why. Their price list raises many questions, while the turnaround time is absolutely shocking – 1,5 weeks.
Frankly speaking, the original picture looks better than the edited one. Color correction is simply disastrous. The skin is too pale which makes the model look sick. There's no retouching at all, just a skin blur. We would never use such a photo for business purposes.
11. SmartPhotoEditors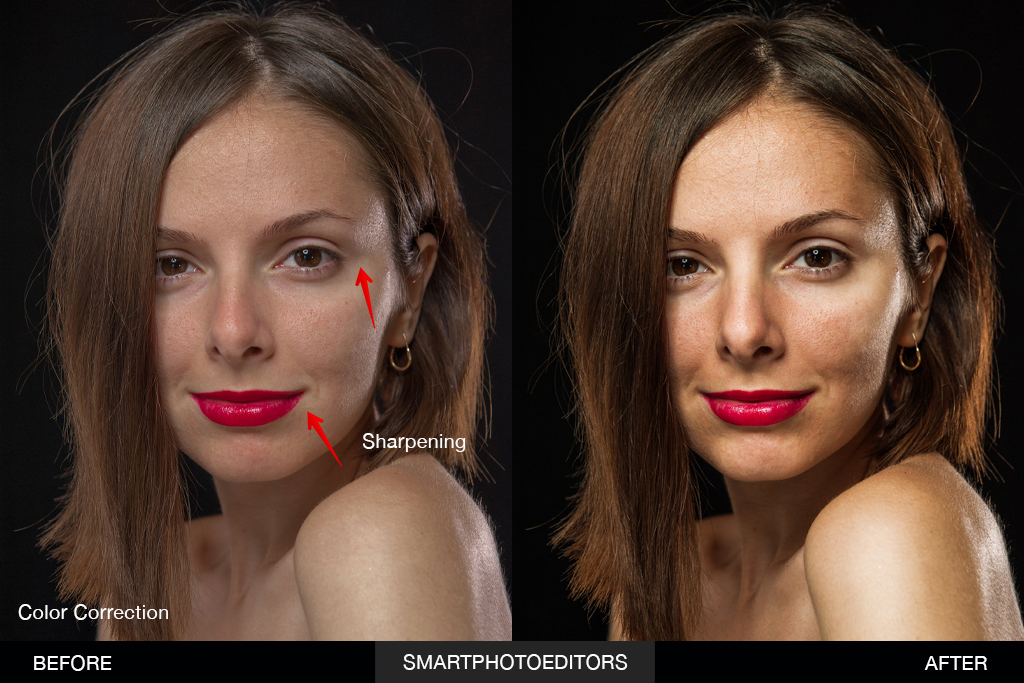 We can hardly name any positive aspect of cooperation with this company. Starting with image quality and turnaround time, and ending with prices and communication with managers.
Eventually, we got the order after 11 days. The result is a total mess. It looks like the model has some sort of a skin disease. It was a really bad decision to trust these guys, so don't repeat our mistake.
12. UShootVEdit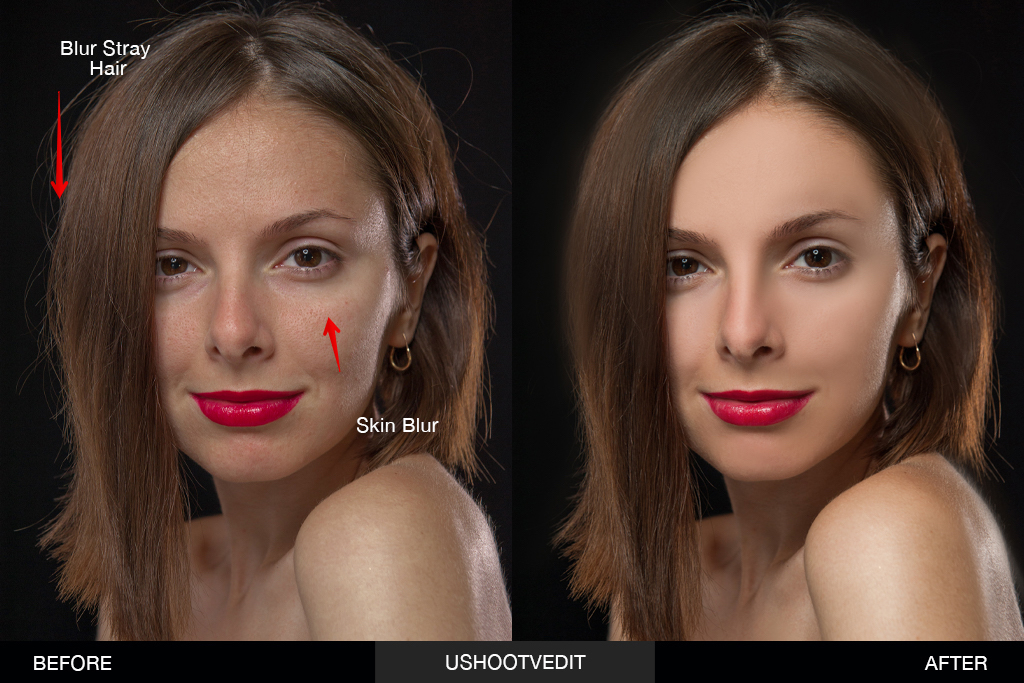 This company tries to attract clients with very low prices and that is probably the only advantage they can boast of. Their retouchers lack experience and artistic vision, so delegating a very serious task to them may bring you many problems. Besides, there are no before/after images, which is a sign of their unprofessionalism.