One liners are always priceless and shows some incredible amount of energy and passion to the readers with great charm. In this lockdown period, you want some refreshing, please check these fresh and innovative list of 100 one liners you shouldn't have read anywhere before, something utterly different and proactive, just like how we always them here at 121clicks.com.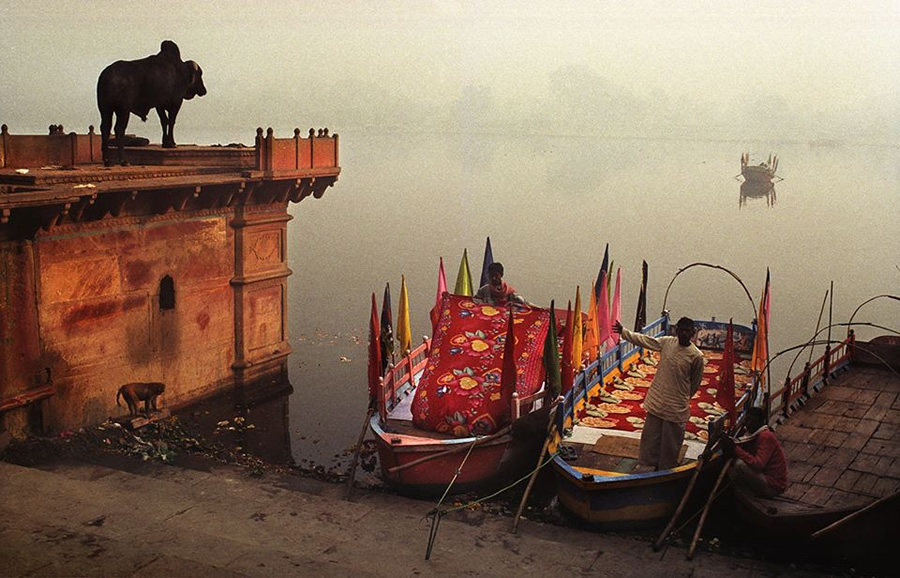 Photo by: Nilanjan Ray
Plese check other Lockdown Series Articles here:
Practice them perfectly with whole heartedness to see you elevate as a better photographer. Rejoice and keep clicking!
If it ain't broken, don't try to fix it, you may break it.
There can't be a beginning to your talent, you already have it!
Love light and shoot the light!
Respect fellow photographers and appreciate their art works!
Don't shoot for fame or recognition.
Photo-competitions are not for everybody.
Your best picture may not win you anything, be prepared.
The best way to learn the art of composition is by studying paintings.
Filling the frame doesn't mean you are a better street photographer.
Admiration and Appreciation will take you one step further every time you practice!
Post-Processing is an art!
Making mistakes is part of the process!
Luck is everything.
Don't try to shoot the decisive moment because it just happens.
An average processing session takes 30 minutes!
When on travel, respect the characters you shoot.
A good photographer is the one who hides his mediocre works.
Shoot in any mode possible but prefer aperture mode for prime lenses.
The best lenses are the one without zoom.
If you want to make a better photograph get closer.
Believe beauty is in the eyes of the beholder.
There is no such thing called your style.
Shoot anything and everything.
Wish for good light and instinct.
Invest on lenses.
Whenever you feel the urge to buy a new gear just check what you have conquered with your current one.
If you want to be an artist, money comes last.
Start admiring everything.
There are only two kinds of photographs, good one and the bad one.
For portraits don't ask them to pose instead talk and see it happen.
50mm would be the best lens you ever invested on.
Travelling alone will give you wings, if not yet try it once.
Buy gear only if it demands.
Your vision will make you stand out from the crowd.
Magnum photos is the bible for street photographers and photojournalists.
Street photography is not the easiest genre of photography.
Greater shutter count doesnt simply mean you are a better photographer.
Facebook is not for photography.
Not everybody likes all of it, so never try to impress others.
Carry less shoot more.
Emotions are the ultimate thingy while shooting portraits.
The best camera is the one you have.
Practice and passion are the key for your survival.
Making a color photograph is tougher than a monochrome.
Making a monochrome photograph is tougher than a color.
To be a wildlife photographer doesnt simply mean you need those bazooka lenses.
But be prepared to buy one if you want to be a master in this genre.
Project 365 will make you quit photography before the year end.
Contemporary street photography is not street photography.
Street Photography is more than shooting hands, crows and dogs.
To kill fear in street photography, go out and shoot.
Always shoot in RAW against JPEG dont ask why.
Speak to your camera, it performs better.
If you are a serious photographer you wouldn't be shooting b'day parties.
Processing cannot save a poor picture.
The background is as important as your foreground subject.
Have a shot list if you are a professional photographer.
Always pen down your ideas because being creative means bad memory.
The day you stopped debating about Canon or Nikon is the best in your photography life.
Passion is with all ultimate searches and is necessary to your creative life.
Camera is your mirror with memory.
Show only your best ones.
Wedding Photography is not for everybody so don't quit your existing job.
Shoot something which surprises you.
Never think twice to delete your mediocre works.
Encourage your piers and friends, the world already has enough critics.
Histogram may sound complex but it's not, so learn it now.
Shooting in extreme weather conditions will give you wonderful results.
Be open to criticism if you have expectations.
Create a publish list.
Do not recreate someone else's photograph in the name of inspiration.
Composition can't be learned, it has to be practiced.
Try not to crop your pictures and see you excel as a photographer.
Have an insight about the final picture before you open photoshop.
Low light photography doesn't mean you should bump your ISO.
Shooting kids and dogs will make you sweat.
Bokeh is beautiful
Blur and DOF are two different phenomenons.
Take care of Blacks, Whites the foremost while processing.
Shooting nature will take you one step closer to meditation.
There are no mistakes in photography only lessons.
Make sure your copyright symbol doesn't spoil the picture's beauty.
Portraits of strangers may sound hard but its not so if you open up.
Street Photography is not about shooting the poor and homeless.
When in broad daylight shoot indoors or take a nap.
Ditch your comfort zone and face challenges if you wish to be a good photographer.
See something beautiful but regret not having your camera, often happens to us so cherish you saw something.
Don't carry your camera everyday-everywhere, if you aren't a professional because you will end up shooting parties.
Grain is beautiful and film is priceless.
Photography is not a competition.
Facebook likes doesn't mean you have a good photograph.
Art is greater than you and your ego.
Learn the rules first to break them effectively.
The bottomline is to enjoy photography.
This world looks more beautiful twice a day, do not miss the sunrise and sunset.
Eyes are the prime element in any portrait.
Fine Art and Nature gels well.
Street Photography doesn't sell, don't try to make money out of it.
Gift lenses!
Practice atleast 30 from here and show us your own list of 100!
Plese check other Lockdown Series Articles here: