Guest Article by : Shilpa Venkat
If you are a passionate photographer, you must have surely come across the concept of Bokeh Photography. There are thousands of bokeh pictures on the web and you are sure to get mesmerized by them. Looking at those pictures, does your inner creative soul tempt you to experiment with bokeh photography? For starters, bokeh means blur in Japanese language. You may wonder how a blur photograph can be termed as creative and captivating. This article will show some insights and simple tips and tricks to click that mind-blowing bokeh photograph.
1. Outdoor bokeh shoots are best
Oh Yeah, you can experiment bokeh at the comfort of your home. But, if you desire that WOW effect in your pictures, grab your gear and head out on the streets. Remember streets are the best to shoot bokehs. You will find an array of lights wherever you see on the streets at night.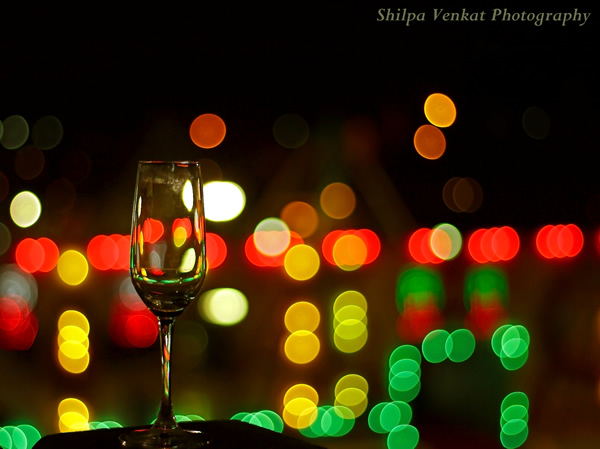 Photo Credit : Shilpa Venkat
2. Be creative
Make sure you just don't focus your camera and start shooting bokehs without thinking. Observation is a must for bokehs. Mentally picture the scene and find out different ways to make the scene and picture look fascinating for a viewer. Think about making a water splash with bokehs in the background. This is an out-of-the box idea and will garner the interest level of the audience and make your picture stand out in the crowd.

Photo Credit : Christian Yves Ocampo
3. Night is best to shoot Bokehs
There is no such rule that bokehs should not be shot during the day. However, it's truly enchanting to shoot bokehs at night and there's no question about it. The colors, the overall bokeh patterns look beautiful when shot at night.
4. Find the proper light
Light is the most important factor for shooting bokehs. When the background is well lit it's easier to get those perfect patterned bokehs. If the light is insufficient bokehs may not turn out well. Make sure you keep an equal space between the camera and background to get a proper bokeh.
5. Scout an appropriate location
While shooting bokehs on the street the biggest challenge is to avoid crowds and moving vehicles. You need to explore the street or the location well before you find that perfect place from where you could get great bokehs. One of the best locations would be a place that offers a clear view of the lights of night-time traffic. Make use of traffic signals. These are best to click bokehs. As the traffic halts for the signal start clicking your bokehs. Why does this work? You need a very good streak of light that can give you a uniform bokeh pattern. Hence, traffic at a signal works best as the vehicles stand still and you can obtain a vibrant pattern.
6. Carry interesting objects from home
Oh yes! Compare the photos that have just a plain bokeh streak light and check out the photos that have used some objects as a foreground with bokehs in the backdrop. You will find these pictures particularly attention-grabbing, creative and fascinating. One of the best objects to use is a wine glass. In case you are unable to carry objects then make sure you make use of objects on the street like a car, or lamp post or any other interesting thing as a foreground.
7. Use a fast shutter lens
A fast lens helps in clicking perfect bokehs. 50 mm f.1/8, f/1.4, or f/2.8 can be great lens choices to catch bokehs. In contrast to a zoom lens, prime lenses work much better. You can also use a 35 mm prime lens to shoot bokehs. A 70-300mm f/2.8 is another lens that can give you good bokehs. In case you do not have these lenses but just the kit lens, 18-55mm you can make use of it too. Just zoom your 18-55mm all the way and keep the aperture to f/5.6 and give it a try. The larger the f number, the larger is the aperture which gives room for more light to shoot bokehs at night.  (f/1.8 or f/1.4 can give you great bokehs in contrast to a f/9 or f/11 or f/22)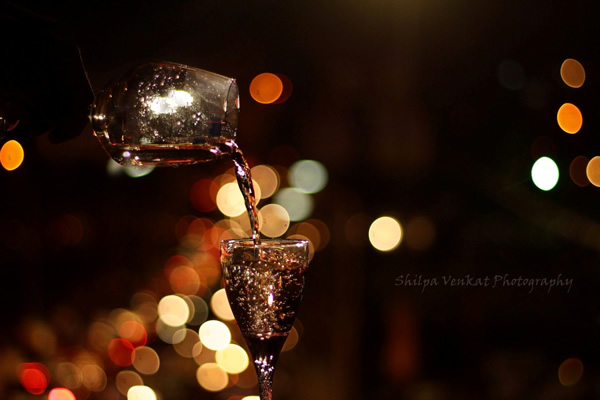 Photo Credit : Shilpa Venkat
8. Manual focus is good
Shooting bokehs with the focus in auto mode can be quite a hassle. Focusing, adjusting, refocusing will be all that you end up doing repeatedly. Manual focus works best, especially if you have a foreground object it becomes simpler to put your gear on manual and shoot with ease.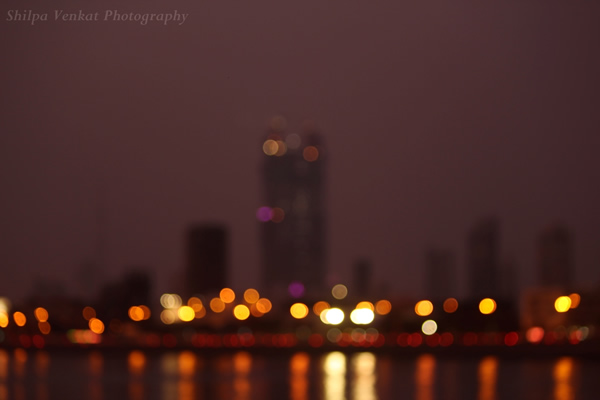 Photo Credit : Shilpa Venkat
9. Composition matters
Remember that to shoot even bokehs your composition must be great. Picture the scene and check out if you can spot an extraordinary background along with your bokehs. Make use of tripod if you are shooting bokehs at night to get that perfect focus and composition.
10. Be ready to get hooked
Well, this is a fact. Bokeh photography can be immensely addictive. You will surely keep doing it again and again with different concepts and novel ideas and get fabulous pictures.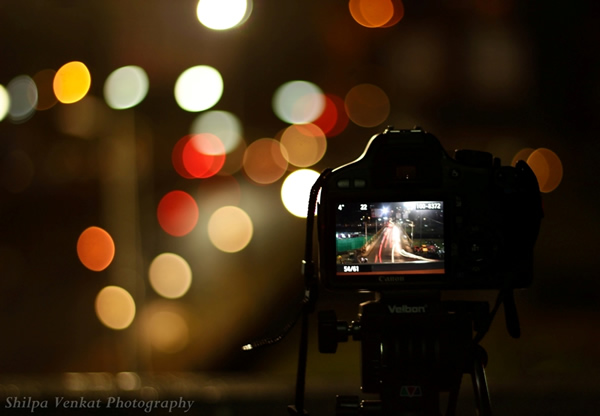 Photo Credit : Shilpa Venkat
So, did the above easy tips and simple tricks help you? If yes, then what are you waiting for: pick your camera, head out and start clicking those Beautiful Bokehs!!!
About Author:
Shilpa Venkat, from Pune, India. A writer by Profession, a Photographer by Passion ! I started off with photography couple of years back and enjoy every moment I spend with my camera. I love travelling and clicking people and their candid expressions. I also love to dabble in creative photography and try click things in a different way !!!!
Website  |  Blog  |  Facebook