Julian Wakeling is a street photographer from the United Kingdom. He used to work in art galleries in London. In his words, "Broadly speaking you could say that the two elements of a photograph are form and content. I value form more, the design of the photograph. That's art for me. I don't favour complete abstraction though. I like a balance. I often feature people but they have to be in harmony with the structure of the picture and not dominate it, which people will always do given half a chance. So I use silhouettes or reflections, devices like that, people in the distance. Less is more, as they say."
Thanks, Julian, for accepting our invite. Please read on…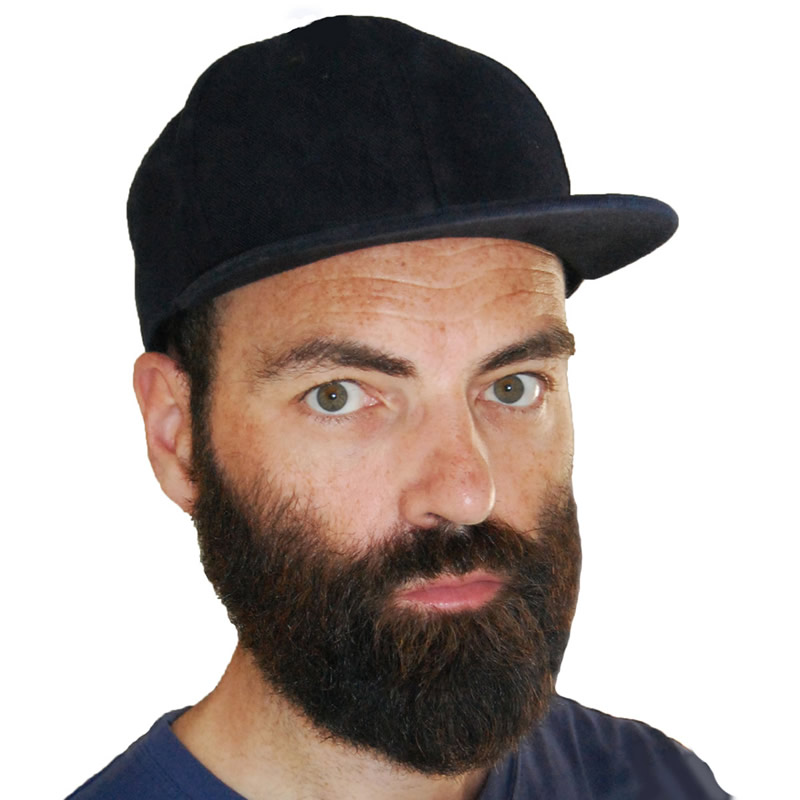 Hi Julian, could you tell us a bit about yourself and what you do?
I was born in Sunderland, north-east England. I used to work in art galleries in London. I've moved out of London now so I can afford to just concentrate on my photography and other projects.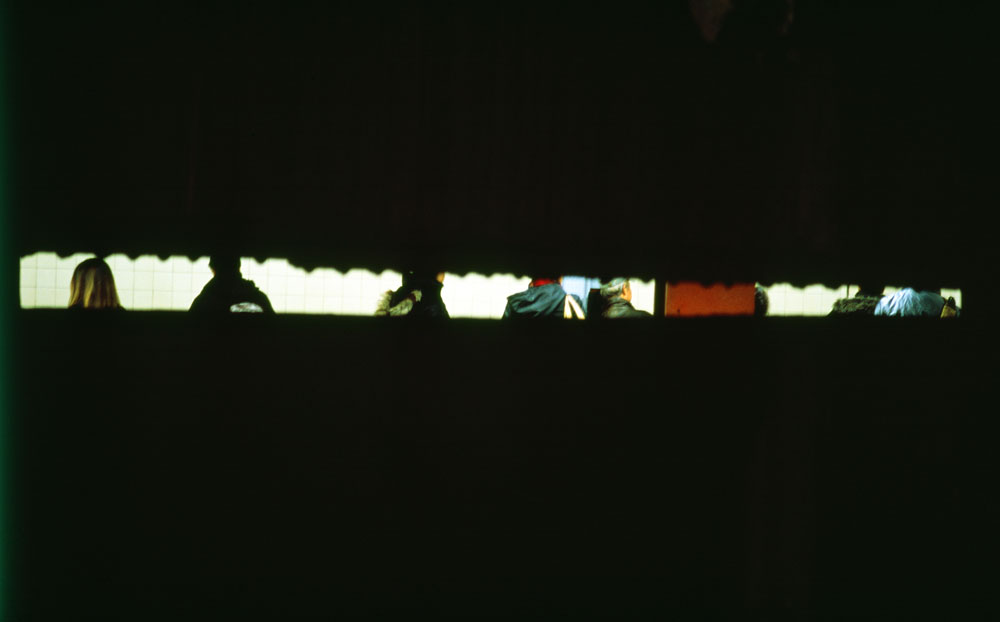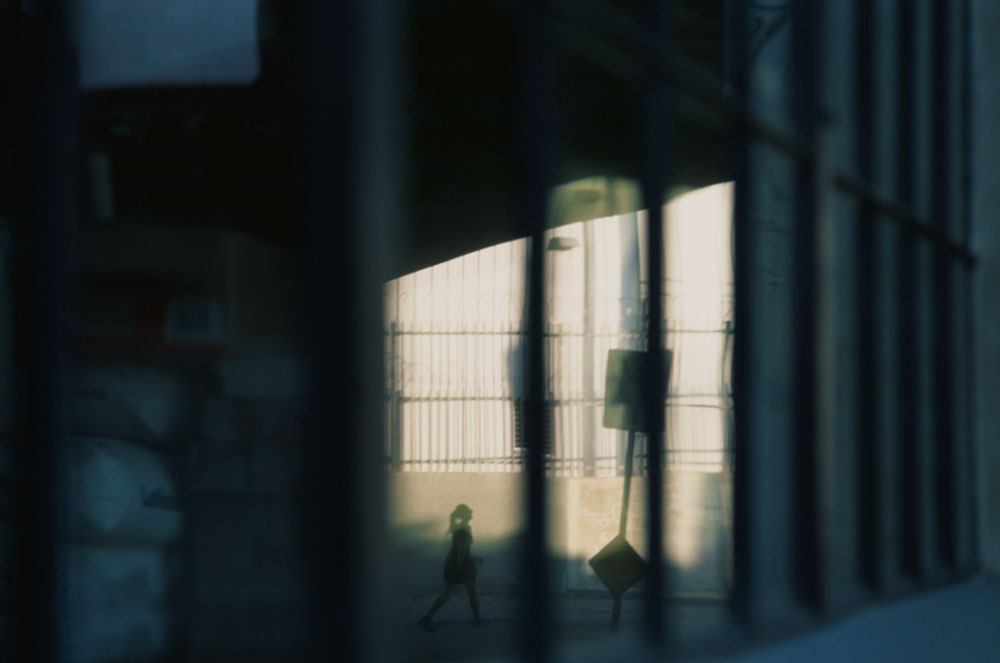 What first drew you to photography and how did you discover it?
I was given a little camera when I was about 10 and I used to like taking pictures then but I grew out of it and didn't take up photography again till I went to art college. When I left I stopped once more and did other things. I didn't take it up seriously again till I had the idea to do a project called Postcards from a Life, where I had a postcard printed every month with a micro story on the back and I posted it to a select mailing list. That got me into taking pictures again, eventually street photographs.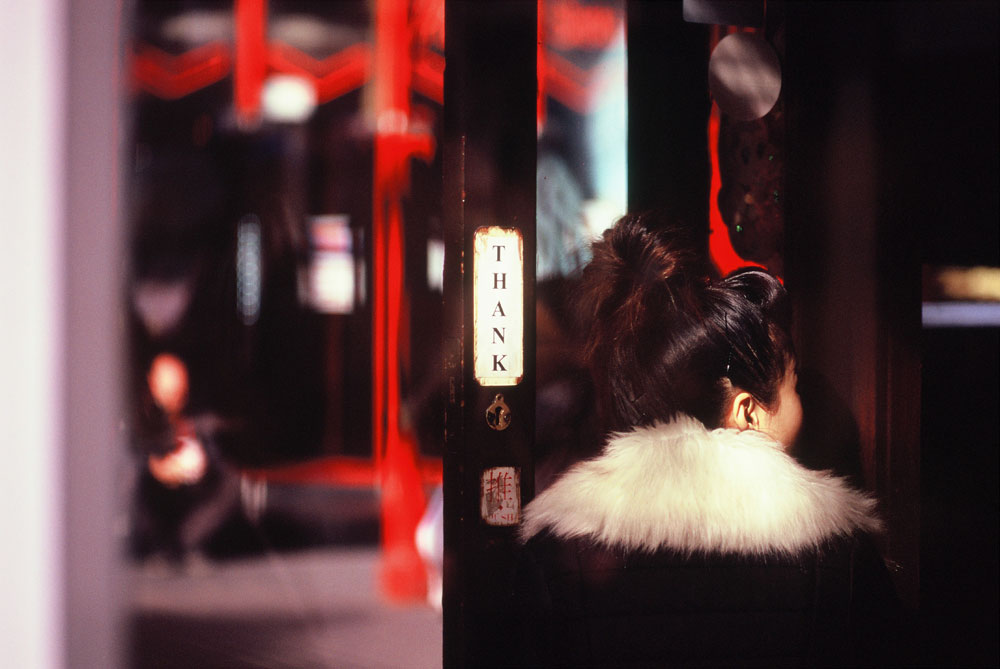 How did you develop the interest in street photography? What kind of human activities and street elements do you like shooting most?
I used to do street photography at college (Central St Martins) but not with the kind of rigour I aim for now, though even then I was always more interested in picture structure than in subject matter. I got interested in the classic American street photography a few years ago from books and it definitely inspired and influenced me. I'm not sure what elements I like shooting most. The quality of the light is important, it should be exciting in some way. I definitely prefer it if there are people in the shot, but not if they dominate the image and turn it into reportage. When I discovered Saul Leiter I couldn't see a ladder or an umbrella without thinking of him, because they're such familiar motifs of his, and I'd be tempted to take a shot for that reason. I try not to do that anymore. Everyone loves Saul Leiter's stuff now and some people are very good at imitating his style but if you're not careful it becomes an exercise in nostalgia and not the real thing.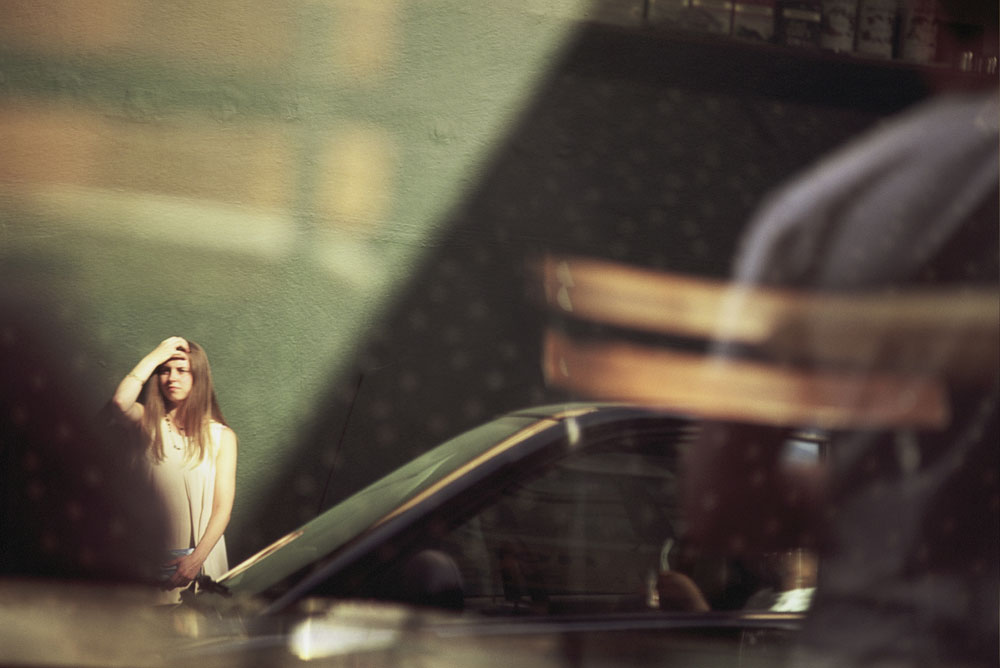 Your style of street photography is very unique. It's more abstractive. Few words about that?
Broadly speaking you could say that the two elements of a photograph are form and content. People tend to go one way or the other. Most photographs are about content, or information – the story (or often in street photography the joke). This only gets interesting for me when it's historical, then it's fascinating. Any photograph will be of interest in a hundred years, no matter how dull it seems now. I value form more, the design of the photograph. That's art for me. I don't favour complete abstraction though. I like a balance. I often feature people but they have to be in harmony with the structure of the picture and not dominate it, which people will always do given half a chance. So I use silhouettes or reflections, devices like that, people in the distance. Less is more, as they say.
Your portfolio is exclusively color. Have you always shot color? If not, what moved you to color?
When I was at college we used to shoot in black and white and I was often disappointed with the results. I think I respond to colour much more than I realized then and that's probably the reason. When you look through the viewfinder you don't see in black and white of course. I've done some black and white shots in recent times as an experiment and a few worked out well but we'll never know how good they might have been had they been in colour. I've tried converting photos to black and white but they always look better in colour to me. Having said that sometimes my pictures are nearly monochrome with a splash of vivid colour, which is an effect I like.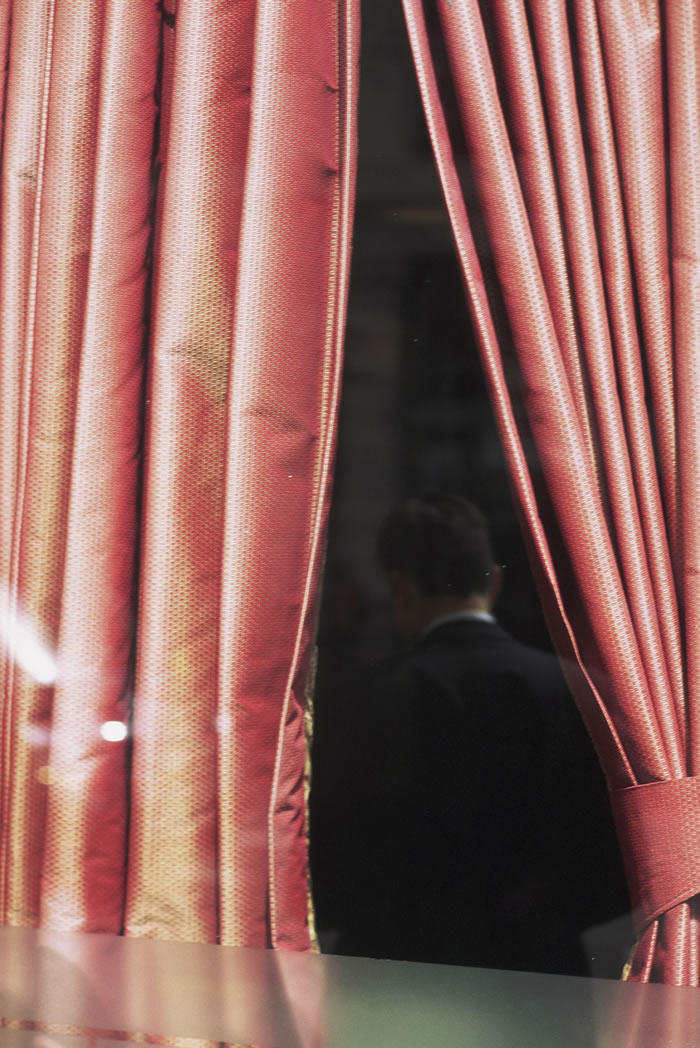 What is your favorite photo and why?
My favourite photo of my own is the one I call Berwick Street. It's of a woman reflected in a pub window in Soho in London. It looks like she's wearing a veil because the glass was reinforced with wire mesh and behind the window was a piece of paper in just the right spot to light up her face where the rest of her was in shadow. She's got a very beautiful face and the whole effect for me is mysterious and other-worldly. It's more like a painting rather than the split second of everyday life that it is. That's what I love about photography: simply using raw light in the street you can capture remarkable things sometimes. I'm also pleased with it from a technical point of view because I took it on a Pentax 645 medium format camera, which is very unwieldy and not easy to use.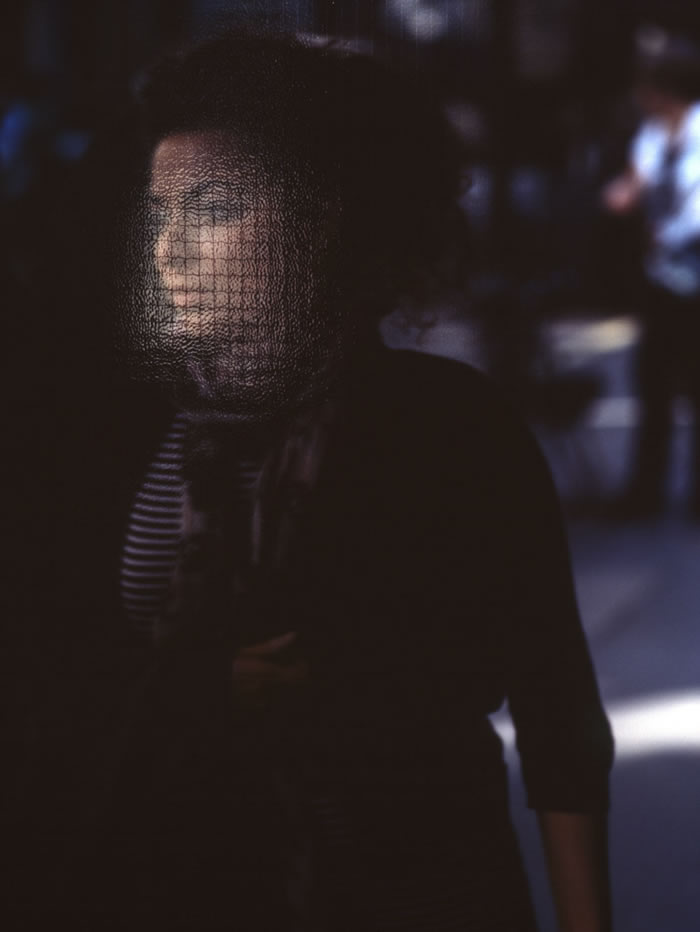 One thing you always make sure to remember on the streets?
I suppose the main thing in street photography is to stay alert. A picture can be waiting anywhere in potential. You bring it into being by spotting the signs early and getting into position. You can look at it in two ways. Superficially you're reactive and you simply shoot what's there. Conversely, it could be said that you actually make things happen by taking up a unique position so that the elements of the shot converge on you. Another good thing to remember is to look behind you, not just in case you bump into someone, but also because there might be interesting things going on.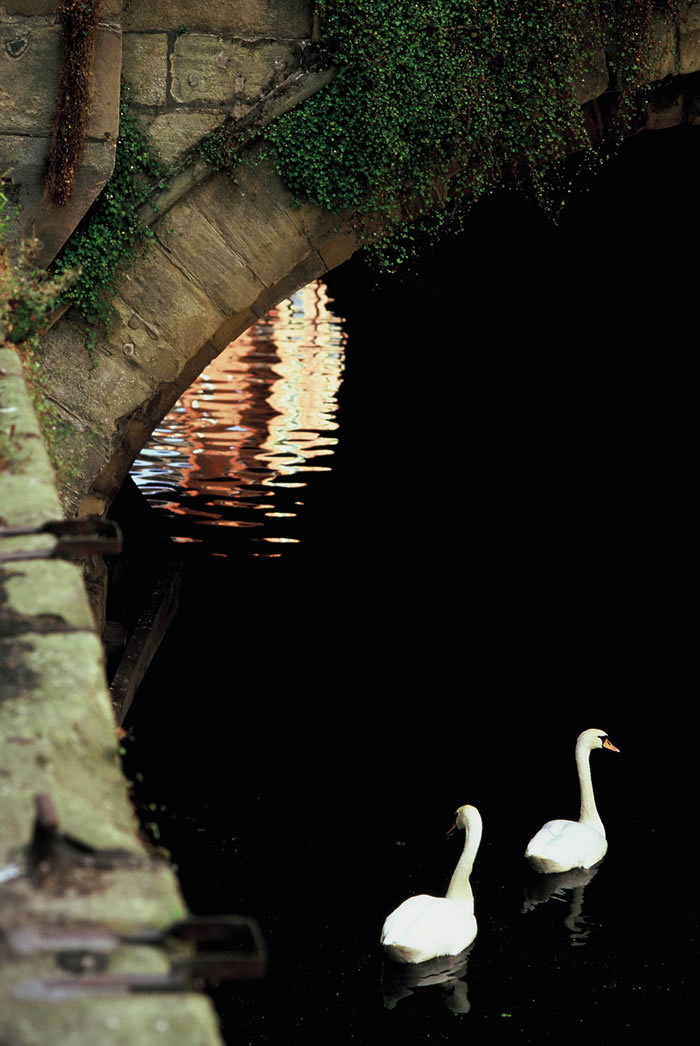 One place you always want to visit as a street photographer?
It was always New York as American street photography has always been so important to me. But I was able to spend a few months there a couple of years ago so that's crossed off my list. One of my favourite photographers is David Robinson, who took some great pictures in Italy in the 70s that influenced me a lot. The ones of Venice are particularly good so that's probably somewhere I should go, having never been.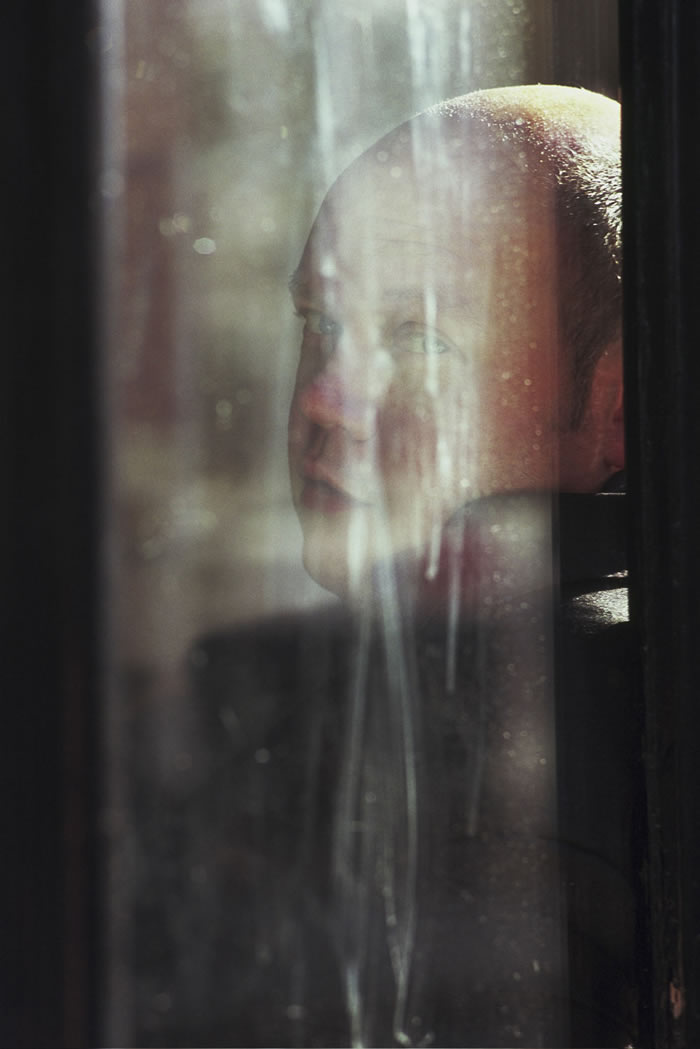 Your favorite photographers?
Thanks to all the books that have come out in recent years a lot of people are into the great American street photographers of the 50s, 60s and 70s and I'm no exception: Ernst Haas, Saul Leiter, Garry Winogrand, Lee Friedlander. I'm also a big fan of John Deakin, who's nothing like that but took great photos of all the characters of London's Soho in the 50s and 60s. And I like lots of early photography such as Jacques-Henri Lartigue, the Victorian pioneers and the first experiments with colour – autochromes and the like.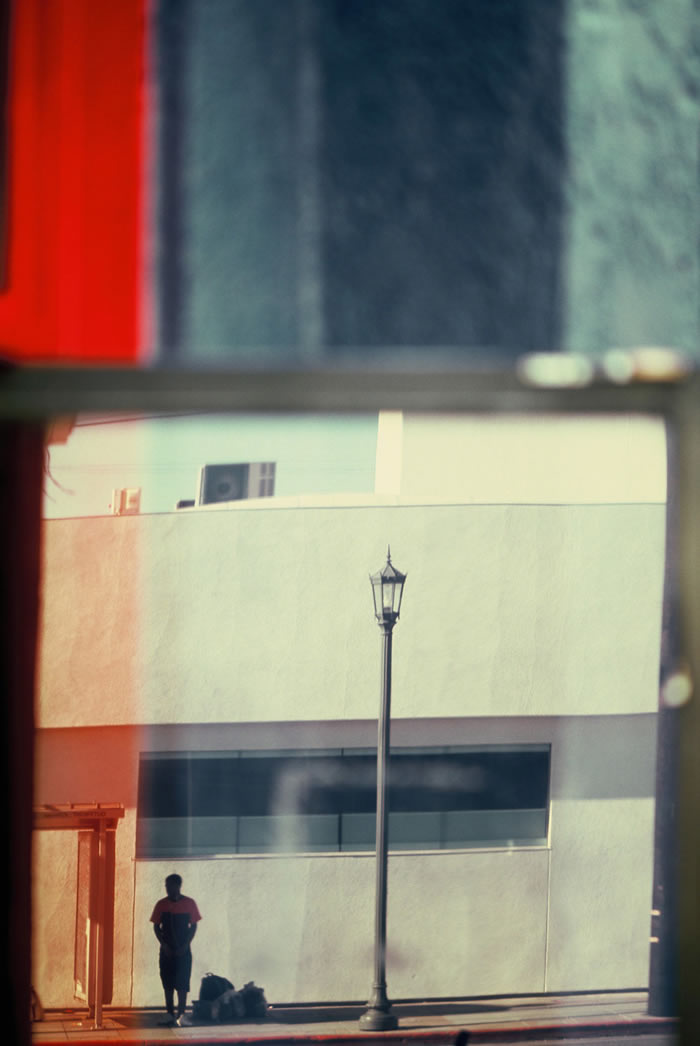 Your favorite photography quote?
Probably Ansell Adams: 'You don't take a photograph, you make it'. It's true for my style.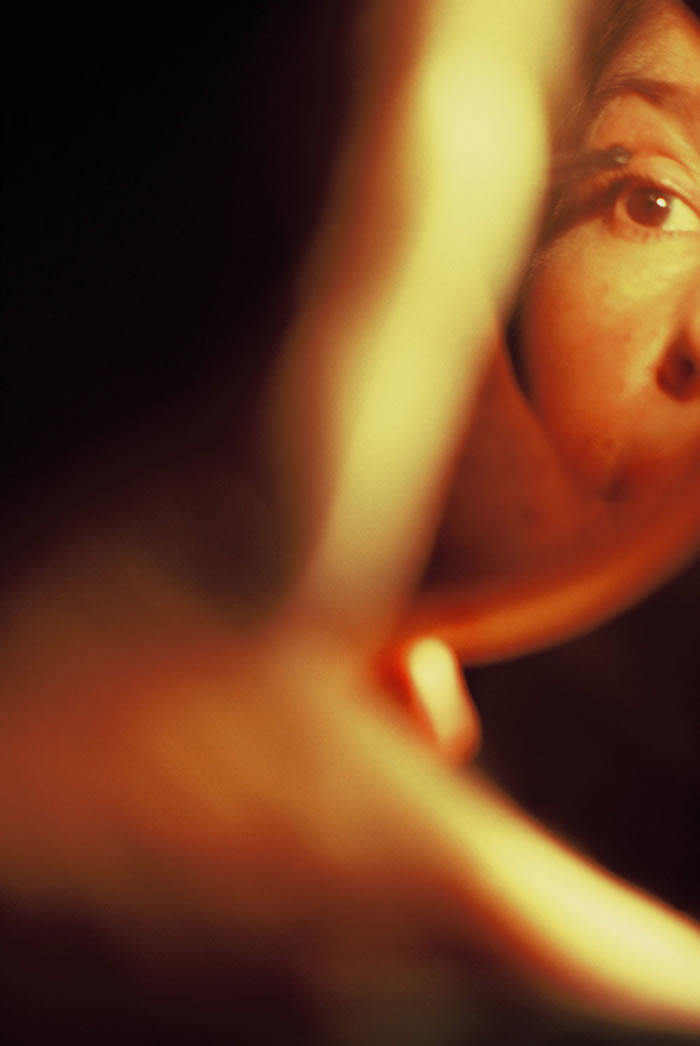 Your Gear?
I use film exclusively – Vevia 50 or 100 slide film. I mostly shoot with my Nikon F or F2 with either a 100 or 105mm lens. I used to use the Nikon FE and it's a lovely camera, very light and compact, but has less balance in the hand. The Pentax 645 I mentioned is great fun but less practical for everyday use.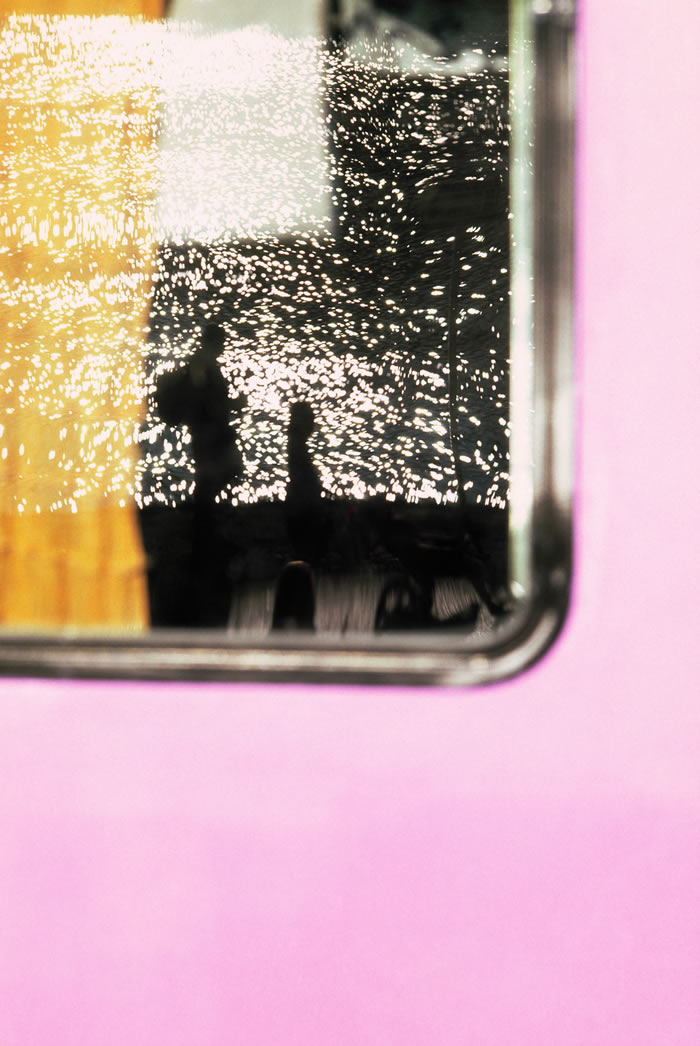 Why do you only use film?
I started on a digital in my latest phase but now I've come to appreciate having to remember what I shot till I get the films developed. I like not to be able to see the picture straight away. It becomes part of memory then and the experience is enhanced. It's about the process and not just the end product, the image.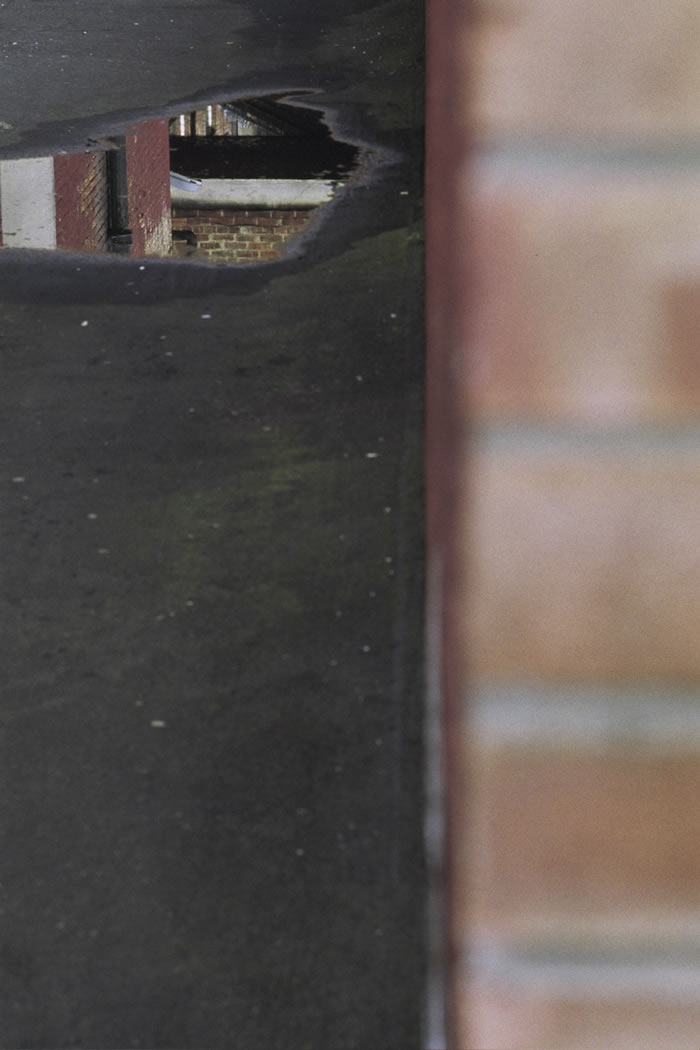 Any favorite photography books?
My favourite photography books inevitably mirror my tastes in photographers: Early Color by Saul Leiter is a particular favourite. And Reflections by David Robinson (with a foreword by Ernst Haas), which is criminally out of print but there are lots available second hand. But my absolute favourite photo book is nothing like these. It's Our True Intent Is All For Your Delight: The John Hinde Butlin's Photographs, pictures of Butlins holiday camps in the 60s and 70s. They were made for postcards and are the most beautiful things I think. Real works of art, much better than most things that try to be art.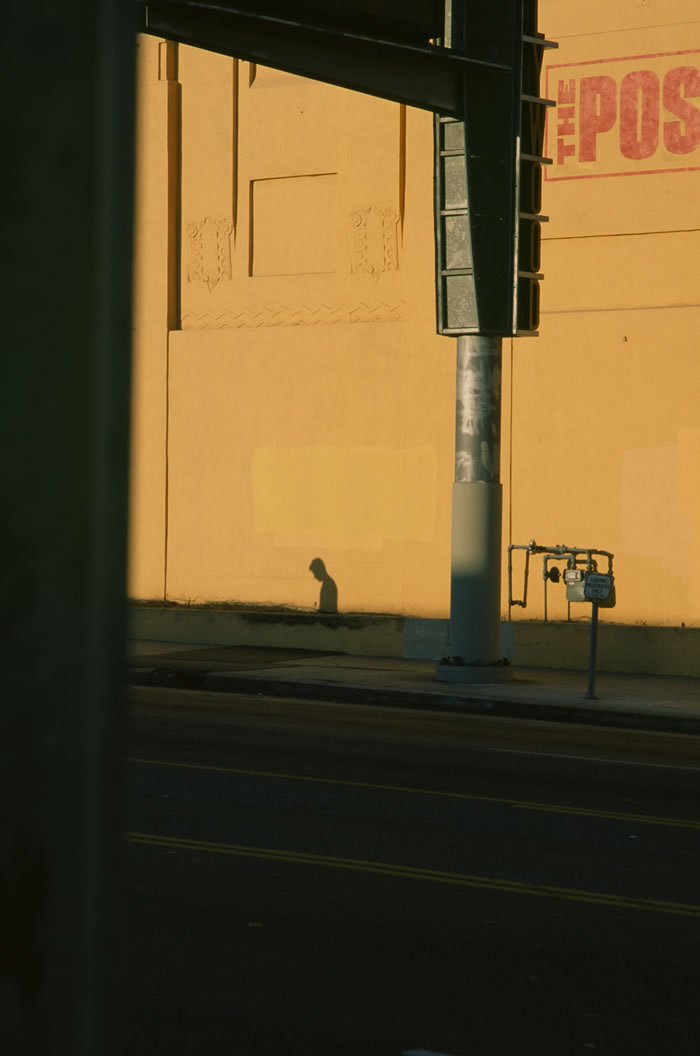 Favorite Music?
I like all kinds of things. My favourite music changes all the time. Today I was listening to Judee Sill, a singer-songwriter from the 70s who died tragically young. When Cashmere Cat appeared on the scene about four years ago I thought he was the best and quirkiest thing ever, truly original, but now he's become commercial and a bit boring. My favourite album is probably Future Days by Can. It's one of the few genuinely original and experimental rock records and sounds as fresh to me as it must have done in 1973 when it came out. I like other sorts of music too: Kurt Weill, Purcell, the Beach Boys.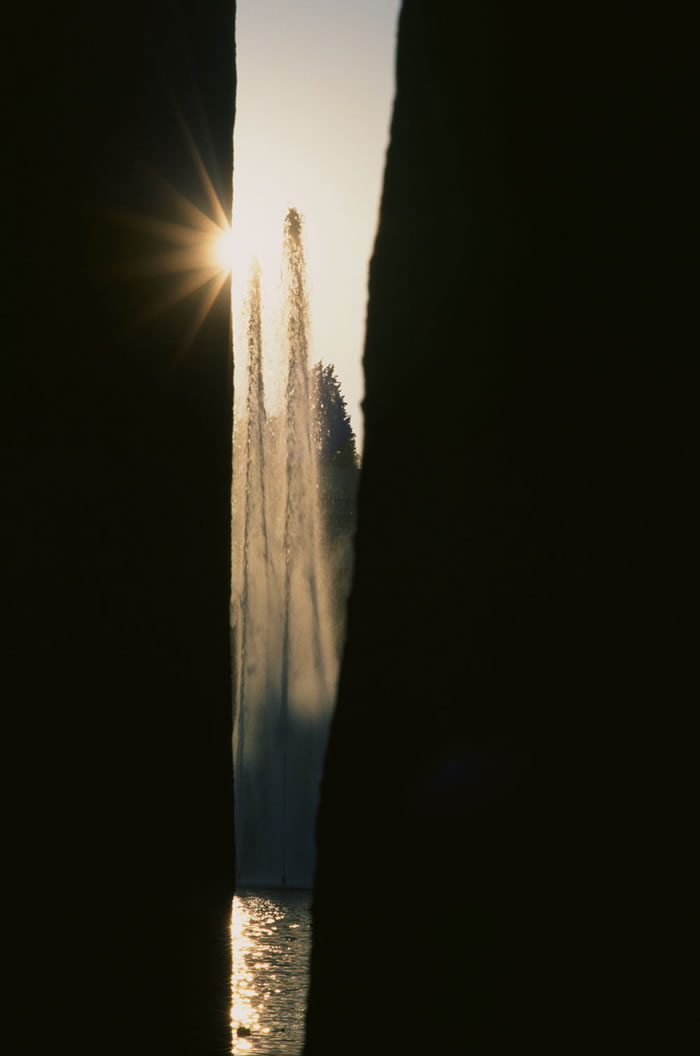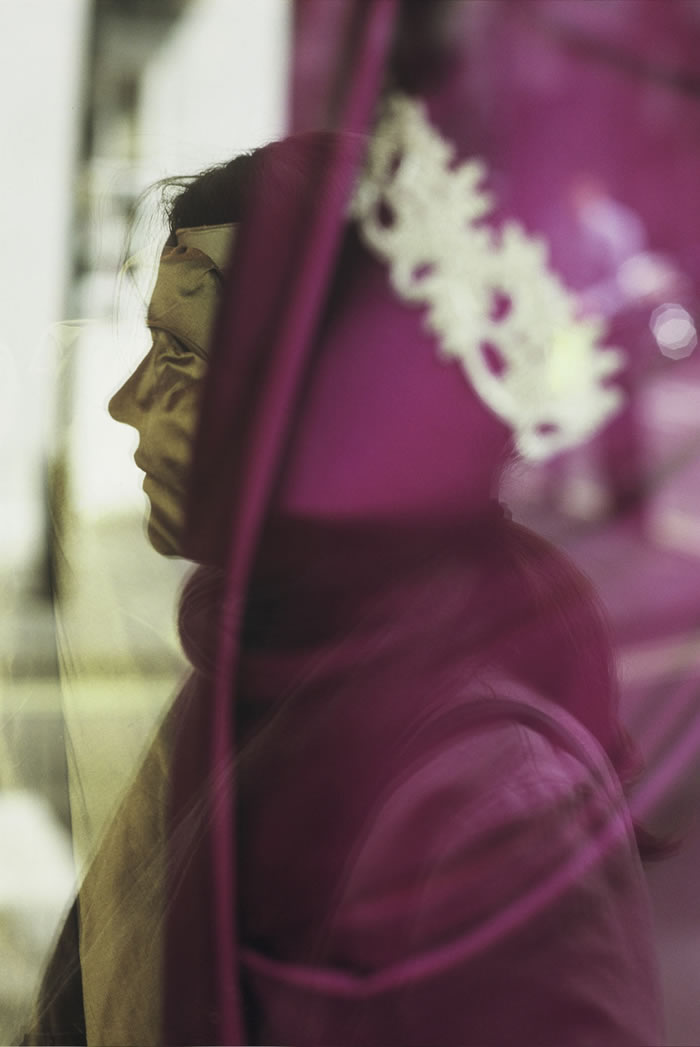 What's your personal motto?
I don't have a motto but if I had to adopt one it would probably be a variation on 'It's good to be open-minded but not so much that your brain falls out', which is sometime attributed to Richard Dawkins but is actually much older.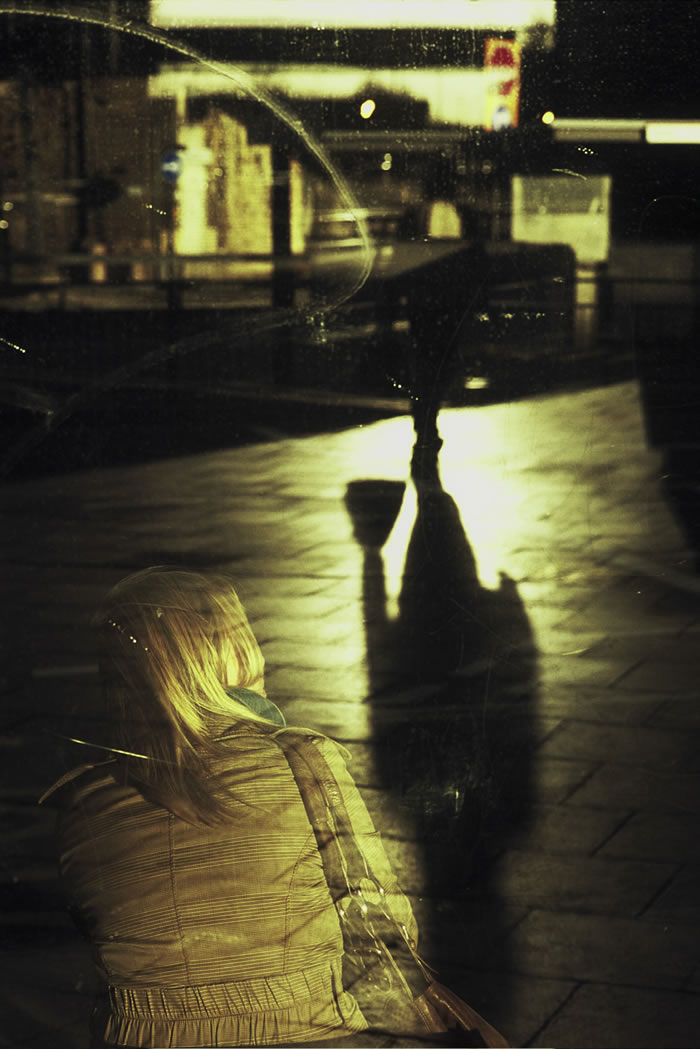 Who is your real life heroes?
My heroes are mostly musical. Brian Wilson of the Beach Boys would be one. His best songs have a real emotional intensity. I met Ray Davies of the Kinks a while back, who is hero, and he was a bit suspicious of me I think because I'd been furtively taking pictures of him reflected in mirrors. He was perfectly polite but maybe it's true that you shouldn't meet your heroes. On the other hand I was lucky enough to meet David Bowie once and he was completely charming.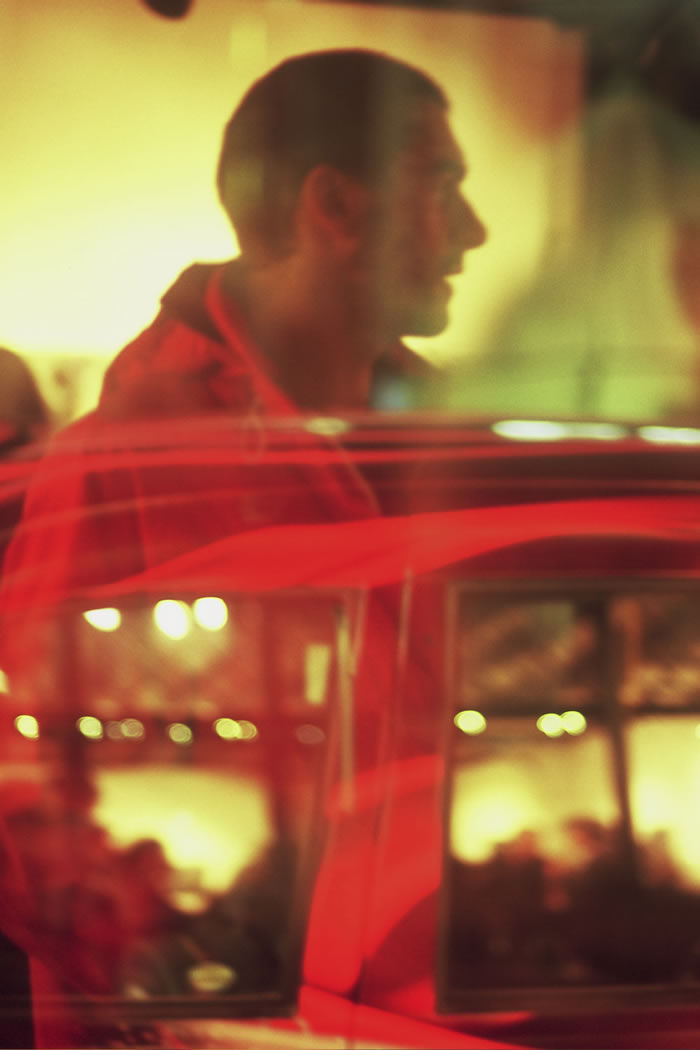 What is Love?
I'll get back to you when I've figured that one out.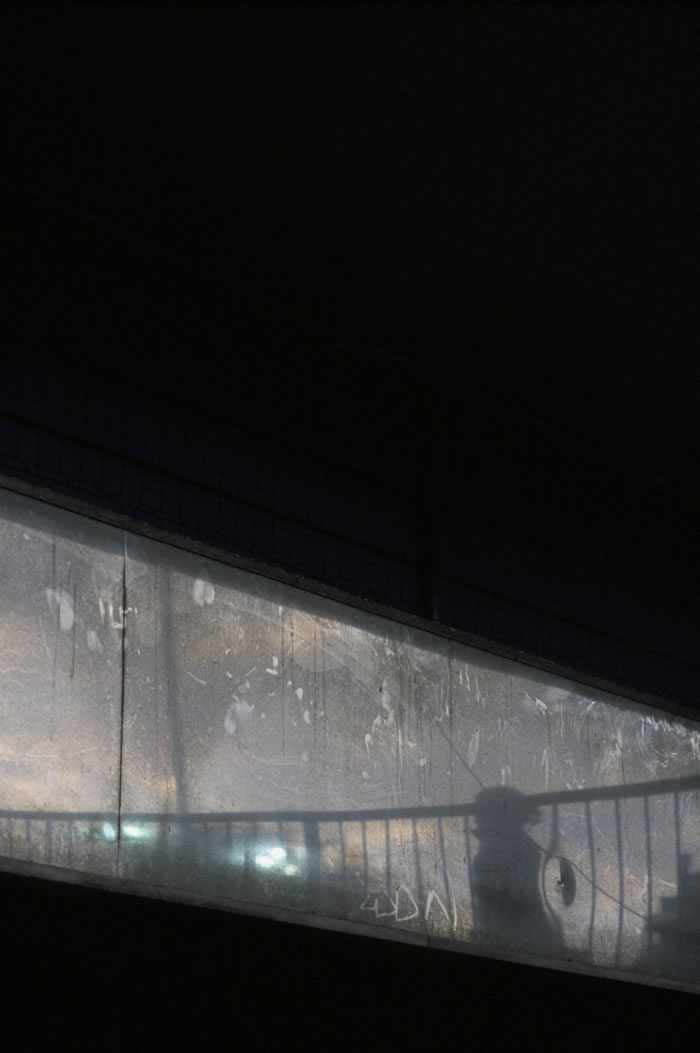 Apart from photography, tell me about your hobbies and interests?
When I'm not taking pictures I'm usually writing music. I used to DJ and produce house music under the name Drifting Soul. A couple of my singles might still be available somewhere. The stuff I'm doing now is more song based. I hope to put out a 7" single this year.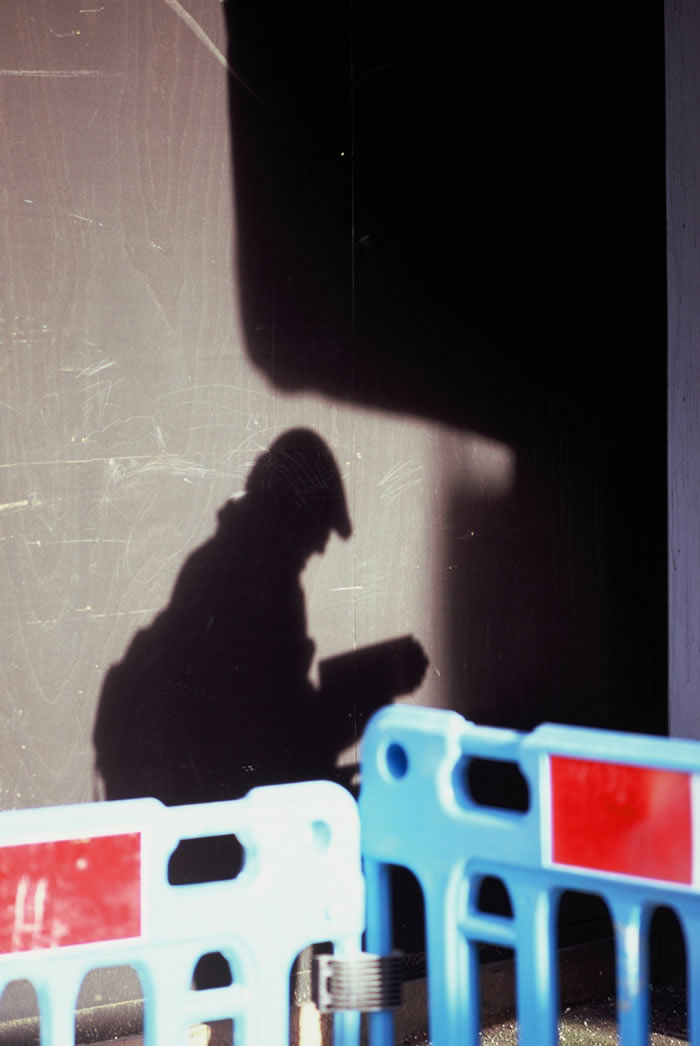 Any final thoughts and words of advice for your fans and our readers?
With social media the boundary between creating work and promoting it is pretty blurred because promotion is so easy. It's almost expected that everyone should do it, even if they've nothing to promote but themselves.It's potentially corrosive, cheapening important experiences. The only antidote is to do things because they're really important to you and not to worry about what other people think. Be true to yourself, in other words.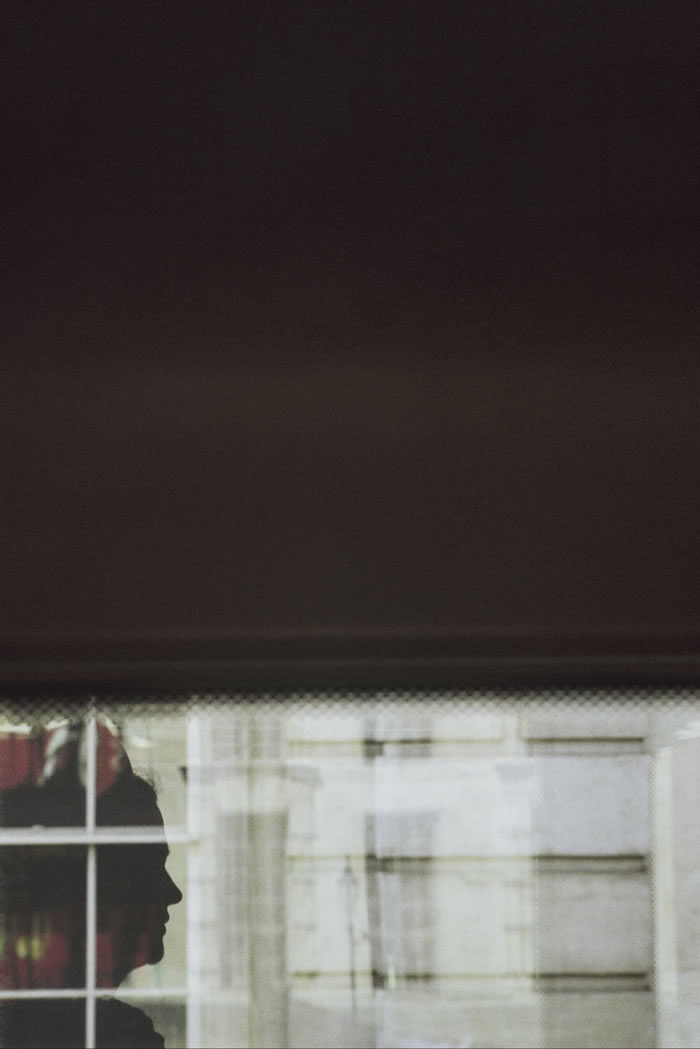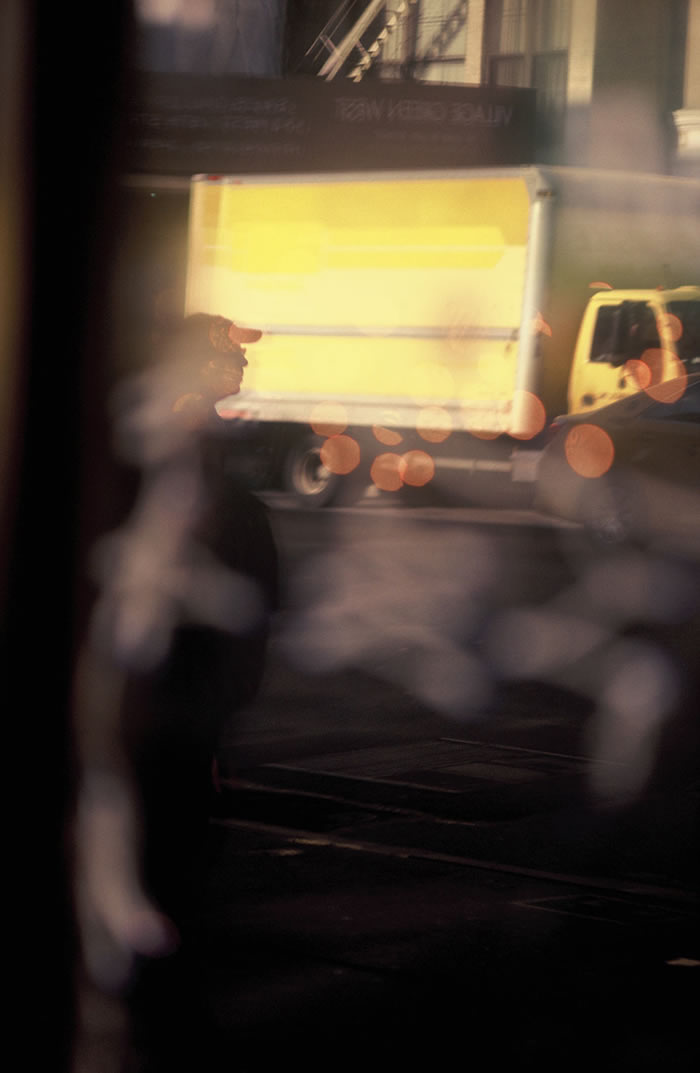 You can find Julian Wakeling on the Web:
Copyrights:
All the pictures in this post are copyrighted Julian Wakeling. Their reproduction, even in part, is forbidden without the explicit approval of the rightful owners.