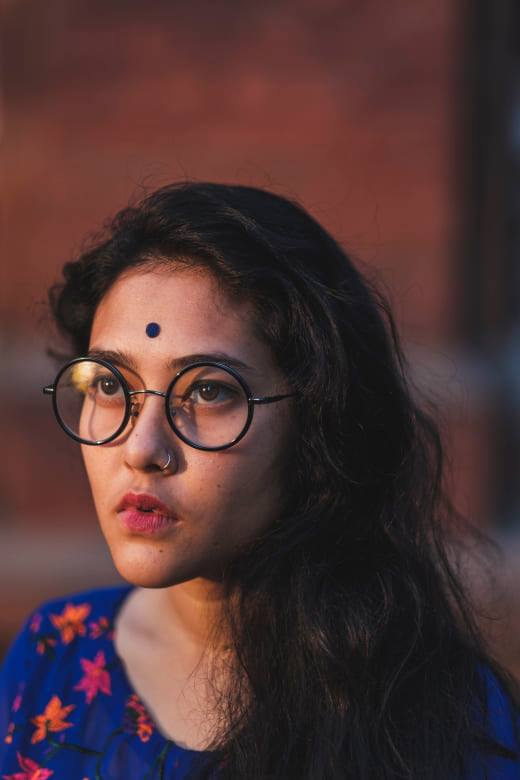 I am Tanjila Munia from Bangladesh a self-taught street photographer and a fresh BBA graduate from Patuakhali Science and Technology University, Patuakhali. I am a bibliophile from my childhood. I read and try to imagine the story plot inside my mind and at a certain time, I felt that I should resemble them something that can create visual imagery from then I started to take photographs. I love to capture what I see or what I feel mostly. My photography journey has started only a years ago before engulfing into photography I was a Debater in my hometown Barisal, I worked with BDF (Bangladesh Debate Federation) and organized debate workshop under the supervision of ILO and UNICEF, I was a social activist and did some charity work under different NGO.
As I started taking photos through smartphone there was limitation imaging or creating an image, after a while, I brought a Nikon D5300 with 18-55 and it was just the beginning. I found my passion for photography more deeply and I don't want to lose belief in myself. My primary stage of photography renowned street photographer Enamur Reza helped me a lot and taught me to see things differently from others.
Currently, I am enrolling in a workshop at Counter Foto under the supervision of RakibulHasan who is a renowned photographer of Bangladesh. As a female photographer, I faced many barriers from family, society. imagine spending my time traveling the world, creating beautiful artwork which is admirable by all, but sometimes it seems impossible for a girl to walk alone but I didn't lose my dream, hope and ignoring all the negative aspects. I inspired by some female photographer Ami Vitale, VivianMeier. I started taking a photo of the place I love most is the shore of the river Kirtonkhola at Barisal. Basically, this is the place where my photography evolved.
The inspirations in my photography life Steve McCurry, Ansel Adams, Vineet Vohra, Raghu Rai and from my country are Ab Rashid, Rahul Talukdar, MdPonir Hossain, Taslima Akhter, and Enamur Reza.
For me, street photography is a game that is never going to play every day in the same manner. I love to capture street life, street people with unusual things from a new perspective. Photography tells a story without any words and I love to do that. Mostly I love black and white photos because I can feel them.
With photography I want to change the thinking of our society, I want to let people know no job is imperfect for the woman. I want to break the chain. I want to be a serious full-time photographer and want to work as a speaker of a deprived woman in our country.
Click on the image for an enalrged view.
You can find Tanjila Munia on the Web:
Copyrights:
All the pictures in this post are copyrighted Tanjila Munia. Their reproduction, even in part, is forbidden without the explicit approval of the rightful owners.