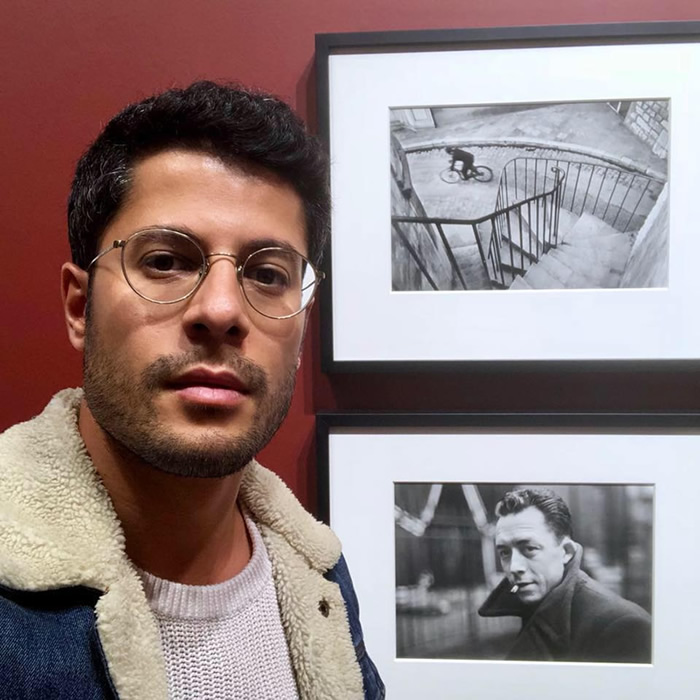 Born in 1985 in Batna, Algeria. Currently based in Antibes, France. Tarek loves to walk with his camera and to observe his surroundings whether he is on travel far from home or in the streets of his city. His approach is to try to see the world with a kid's eye and get surprised by the moment that unfolds. He seeks for that subtle and unique instant where the chaos of the street gets suddenly organized to offer us beauty and poetry before vanishing again in the blink of an eye.
Awards:
Maghreb Photographer of the Year, 2018
Finalist LifeFramer, World Traveler, 2018
Finalist StreetFoto San Francisco, 2019
Finalist London Street Photography Festival, 2019
Exhibitions:
Kiev, Ukraine, Akt Photo Festival 2017
Essaouira, Morocco, les nuits photographiques 2018
Click on the image for an enlarged view.
You can find Tarek Zaïgouche on the Web:
Copyrights:
All the pictures in this post are copyrighted Tarek Zaïgouche. Their reproduction, even in part, is forbidden without the explicit approval of the rightful owners.