Ronya Galka's love for street photography ultimately comes from observe people and a desire to celebrate their individuality. For Ronya, shooting street is a very personal experience. There is a lot more to learn from this incredible photographer, the way her vision falls in sync with her photographs are phenomenal and definitely a lot inspiring. Lets get to know more here.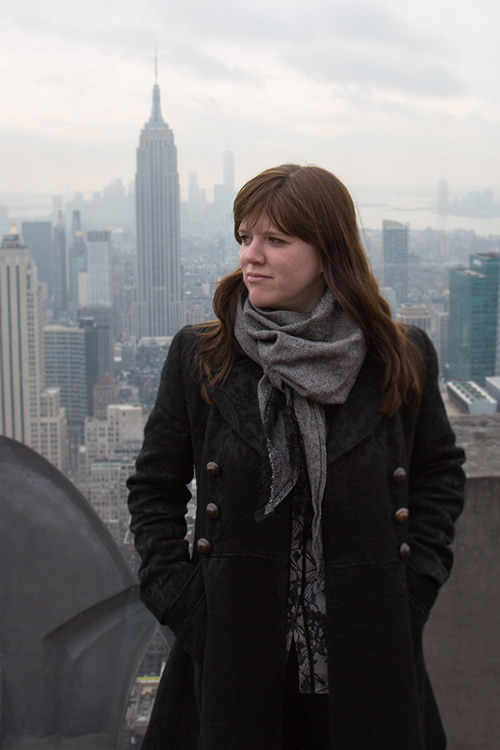 Can you please introduce yourself?
I was born and raised in a small town near Hamburg in northern Germany but after visiting London as a child for the first time I always knew that this was the place where I wanted to live… Fast forward a little and for more than 2 decades now I have indeed called this fascinating city my home. After a successful career as a marketing & brand manager I finally decided to follow my passion and start my own urban photography business. The best decision I have ever made…
How did this love for street photography happen?
My love for street photography ultimately comes from my love to observe people and a desire to celebrate their individuality.
I embarked on my street 'journey' rather organically rather than me really knowing what I was doing right from the start.
About 7 years ago, when I first started experimenting with street photography, I was going through some major restructuring at work and all of the sudden I found myself with a lot more time on my hands than ever before. For some reason I started taking my little point & shoot camera out with me everywhere I went and started taking photographs of the life& people I saw around me.
At the time I wasn't aware of street photography as a genre but as I explored different styles, angles and subjects I got totally hooked on it and even though it might sound like a cliché, the way I look at the world around me has never been the same since.
What mostly catches your eye as a street photographer?
For me shooting street is a very personal experience. I shoot with my heart and my style is prettye motive and highly subjective- I don't claim to be a photo-journalist but rather consider myself moreof a story-teller.
All of my street work is candid and unstaged- the scenes that I isolate and capture in the street are very often an expression of my own thoughts, emotions and concerns at the time.
As an example, my ongoing 'RatRace' series focuses on the tire some routine of workers in the City of London and was initially born out of my disenchantment with the corporate world that I felt quite strongly at the time I first started the series.
The common thread that runs through all my pictures is that they are all dealing with human sentiments and 'emotions fortes' that make everyday life so magical: love, joy, sadness, friendship, solitude etc they all are feelings that we can all relate to.
Visually I have always been pre-occupied with the play between light and dark, sun and shadow as much as black and white which means that much of my work is centered around shadow-play and the use of silhouettes. Shadows, reflections, silhouettes and juxtapositions are all reoccurring 'props' that I use when capturing street scenes.
Your favorite contemporary photographers?
That's such a hard question to answer since the list almost changes on a daily basis. A few names that immediately spring to mind are Tim Walker, Donata Wenders, Philip Lorca di Corca, Joel Meyerowitz and Phillip Toledano.
What are some of your favorite books on Street photography?
The three books I find myself pick up again and again are:
Your favorite photography quote?
"Photography is an art of observation. It's about finding something interesting in an ordinary place… It has little to do with the things you see and everything to do with the way you see them." – Elliott Erwitt
Best compliment you received so far?
The best compliment to me is when people tell me that after seeing my work that they were inspired to go out and capture life around them too. It is amazing to think that my images help encourage other photographers to look for the 'hidden' moments and discover the beauty and poetry that is all around us for themselves.
Your gear?
As far as my equipment is concerned, I am still experimenting with different types of cameras and I am guessing that the search for the ideal street shooting tool will never be complete…
My first attempts of street work were shot with a fairly basic point & shoot camera: a Sony Cybershot. It was due to its size that I was able to get up close whilst drawing a minimum amount of attention to myself. Starting off with a smaller camera allowed me to experiment with different ways of getting the shots that I wanted- through the viewfinder, through the LCD, from the chest or from the hip and whilst the camera didn't necessarily help me develop my vision, it most certainly helped me build my street confidence. Once my confidence was established, I started experimenting with a few different cameras. A lot of my urban photography is shot with my Canon 5 Mk III out but since I prefer to get real close to my subjects when it comes to street shooting, in order to stay 'invisible' I prefer to shoot with a smaller and more inconspicuous tool. So far my favourite all-round street photography tools are my Ricoh GX200 and the Fujifilm X100s.
Your Inspiration?
For me it's the thrill of the 'hunt' and the challenge to find and tell more of these precious street stories of my fellow urbanites that keeps me going back for more.
I also love the physical nature of street shooting. The act of walking for hours on end (schedule permitting of course) takes on a bit of a meditative nature. There's nothing better to recharge the body and mind if you ask me.
Any advices for aspiring photographers?
For aspiring street photographers specifically I would say get yourself a comfortable pair of walking boots or trainers, pack an umbrella and get ready to walk through the streets of your city for hours and hours on end. Pay attention to what is happening around you, don't focus too much on other people's work but concentrate all your efforts on developing your very own photographic vision and voice.
Click on the image for better and enlarged view.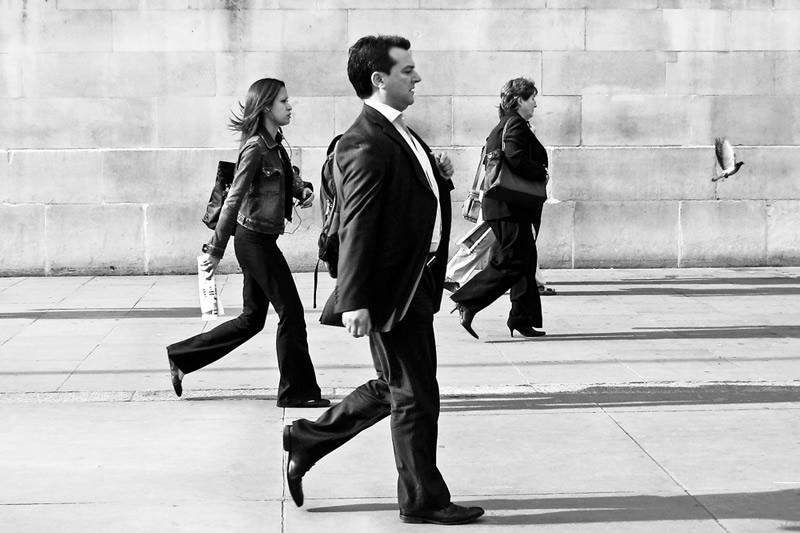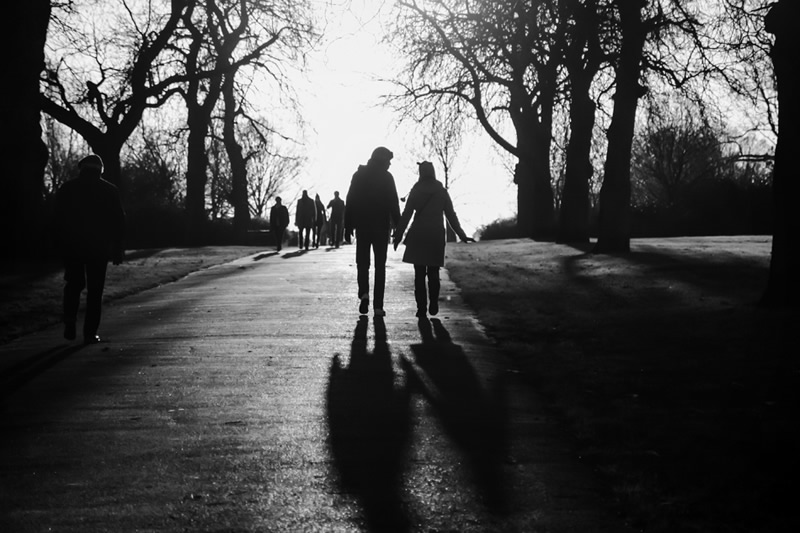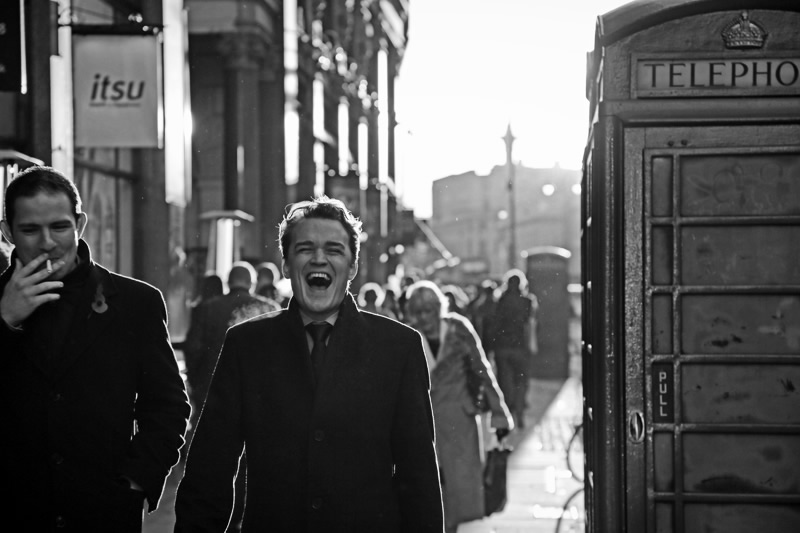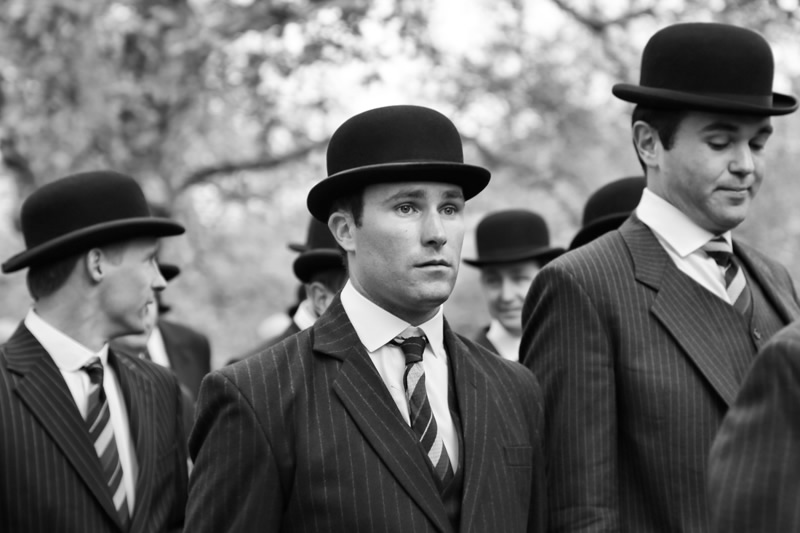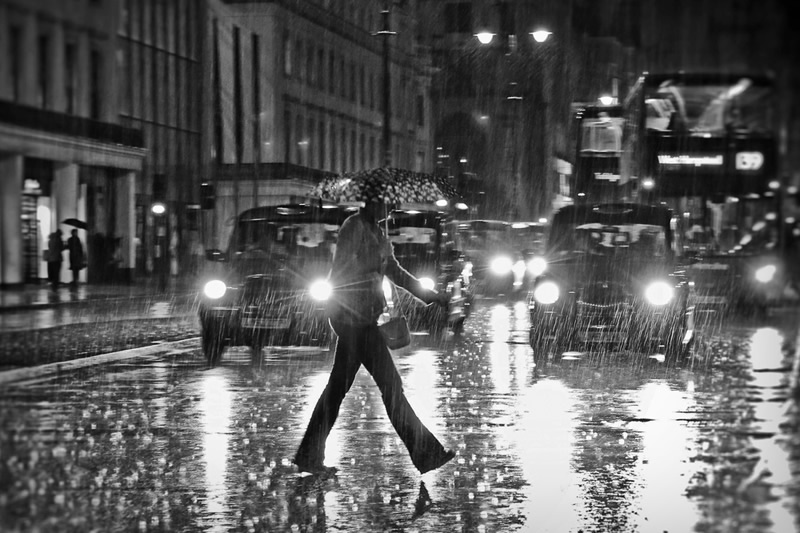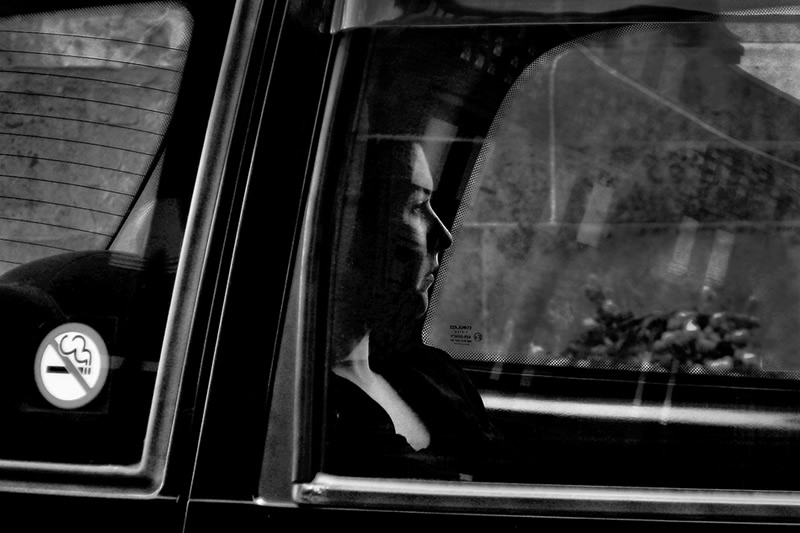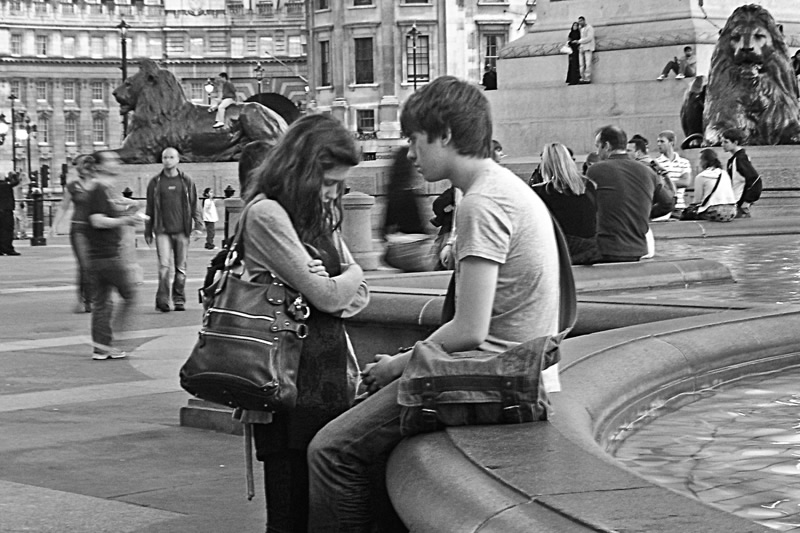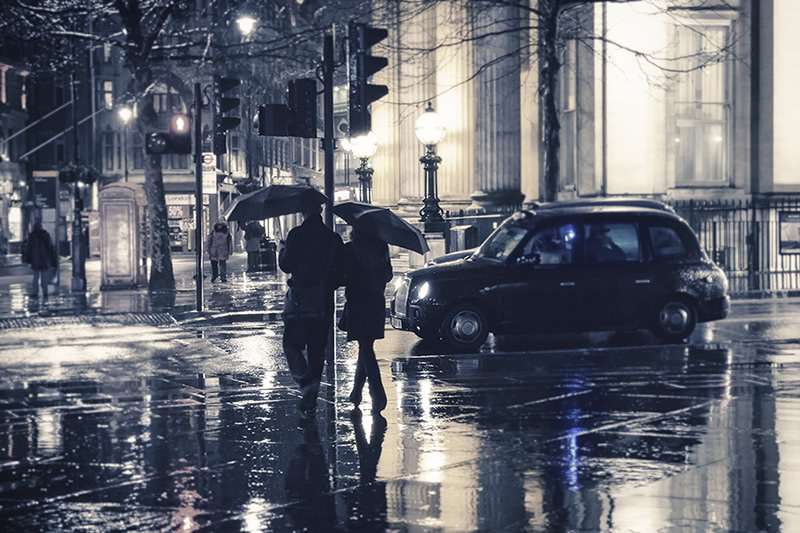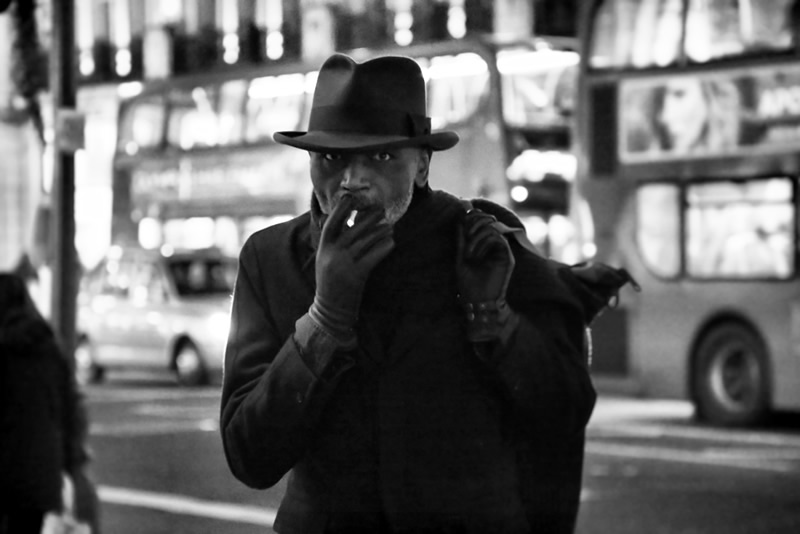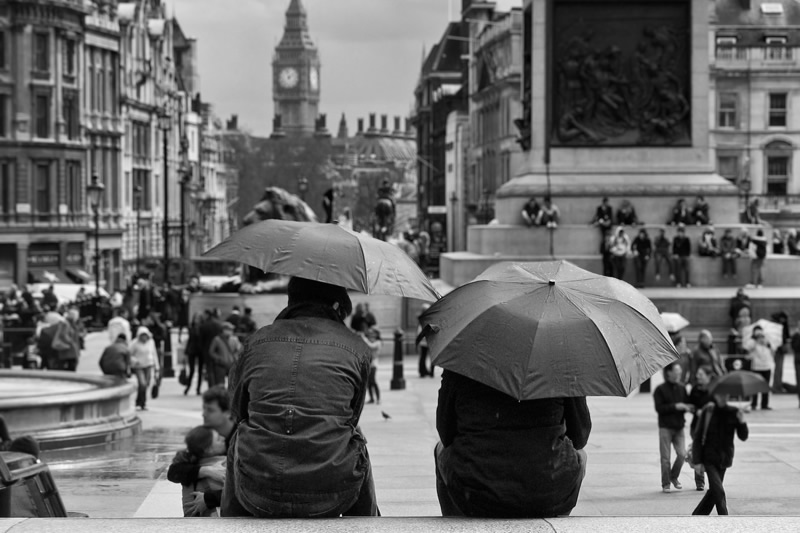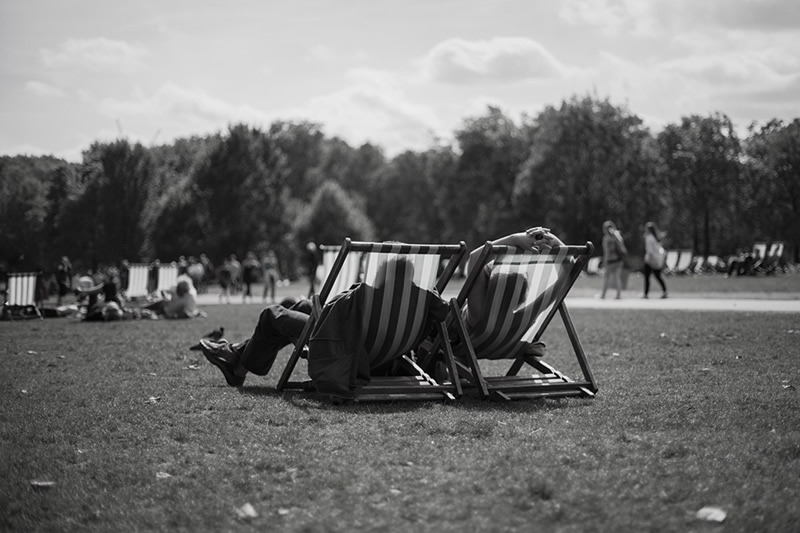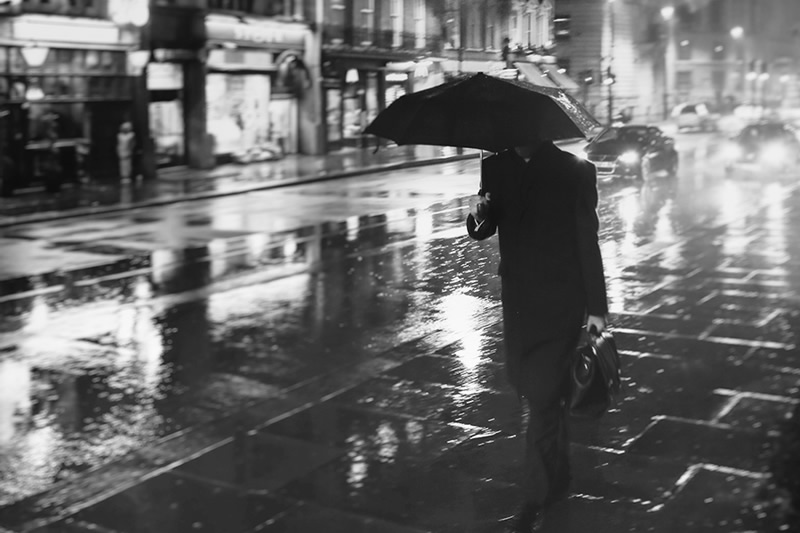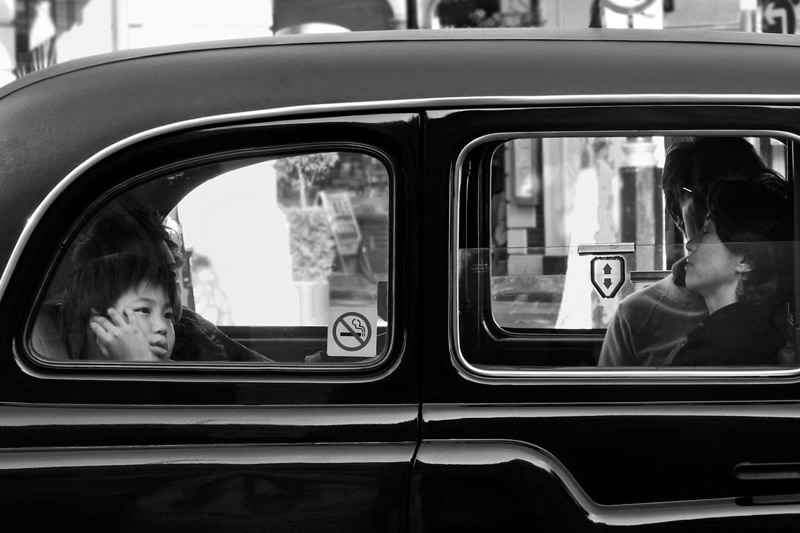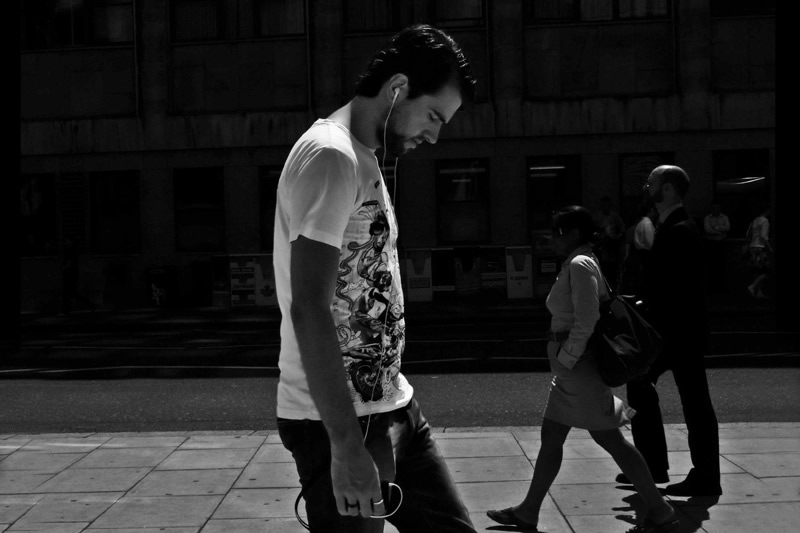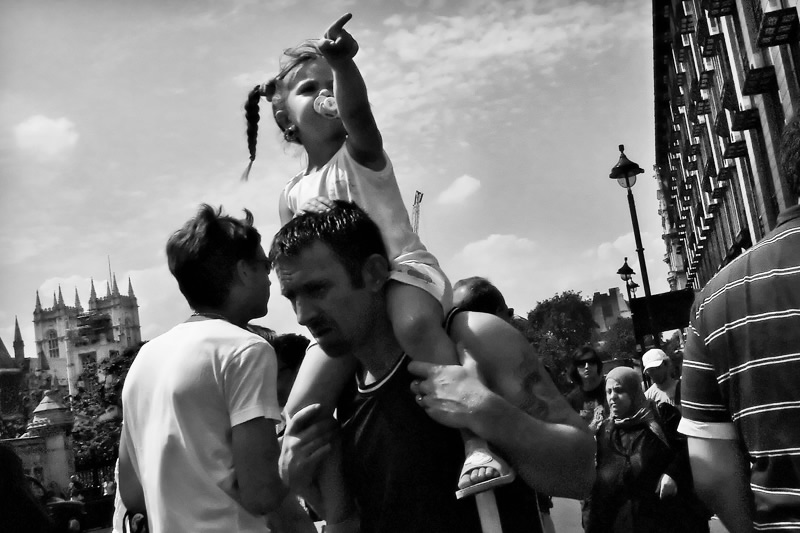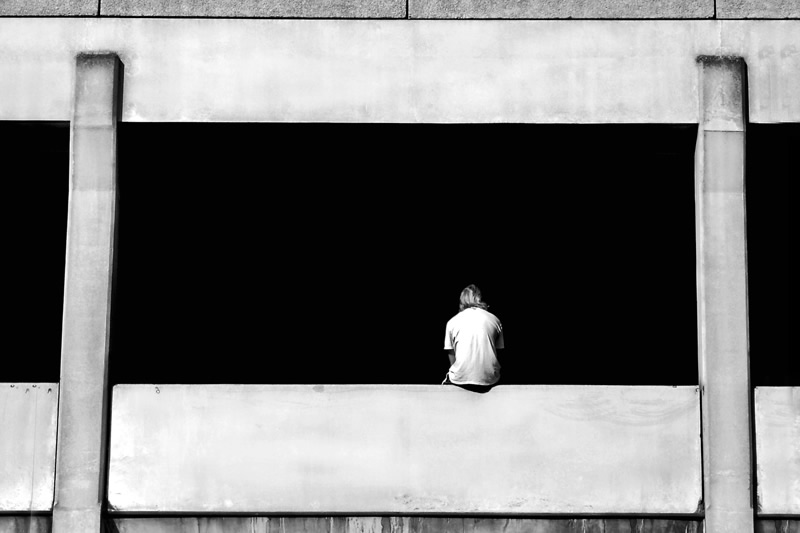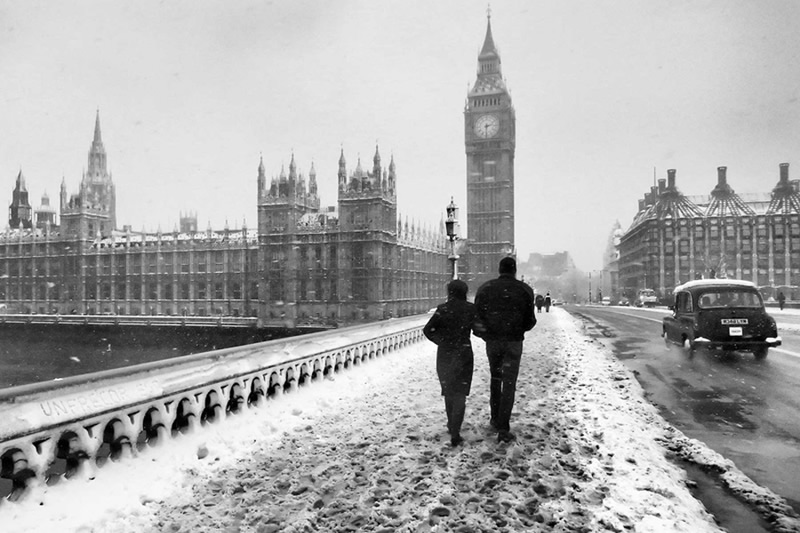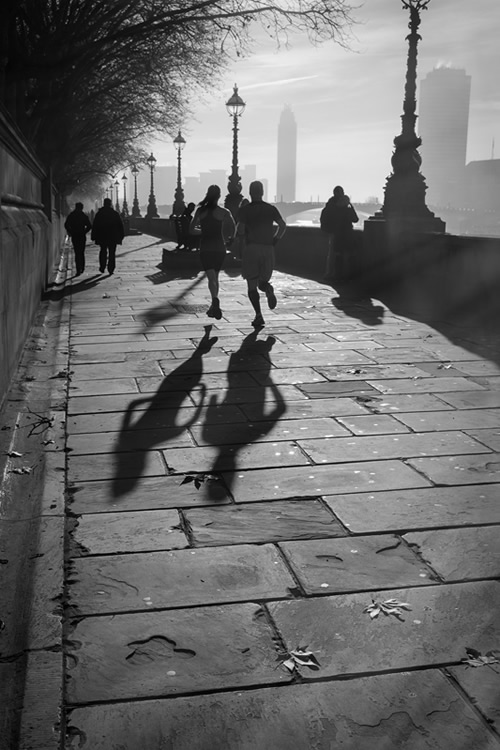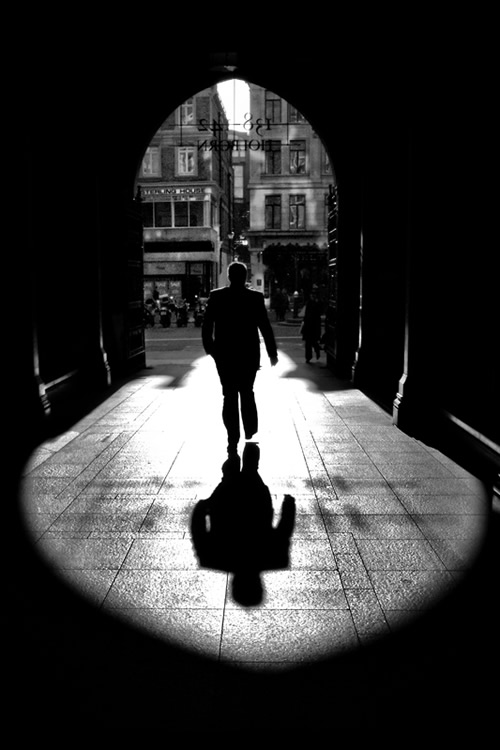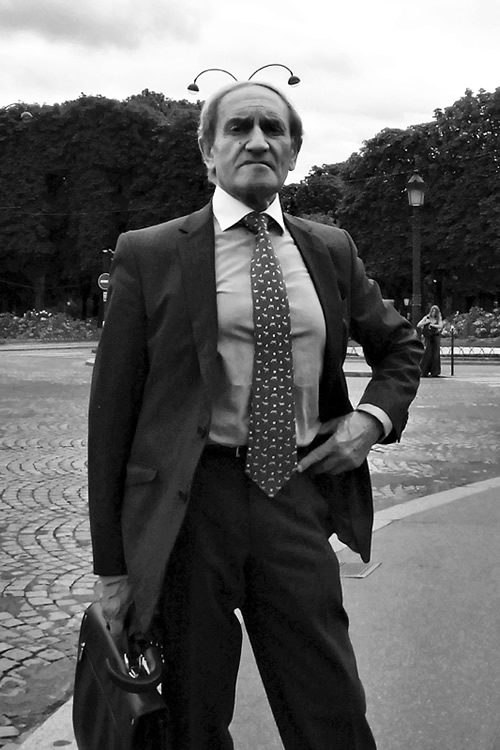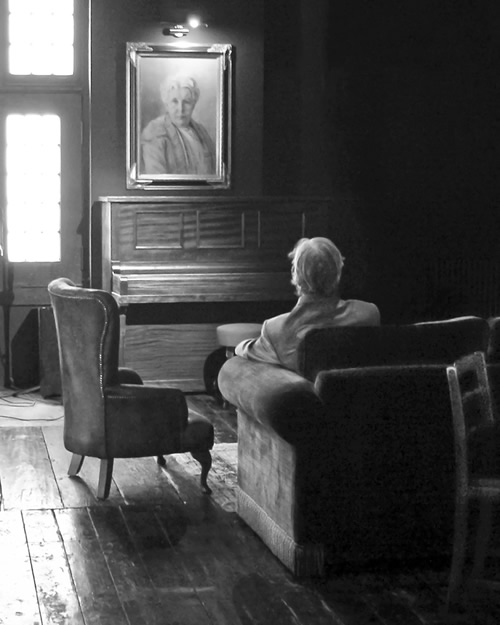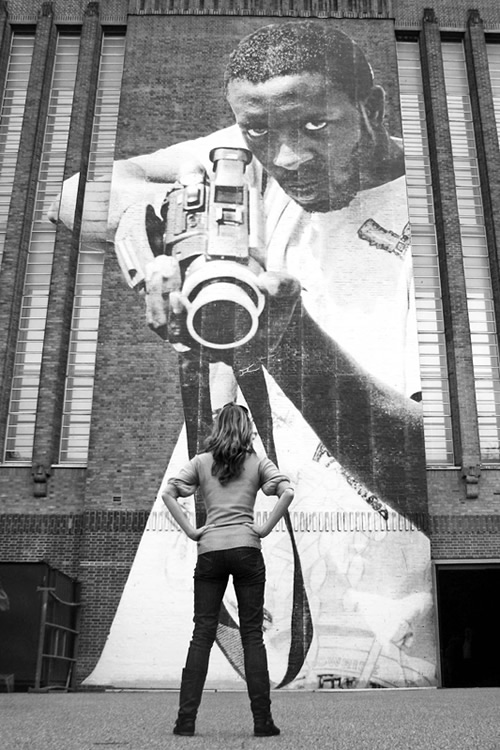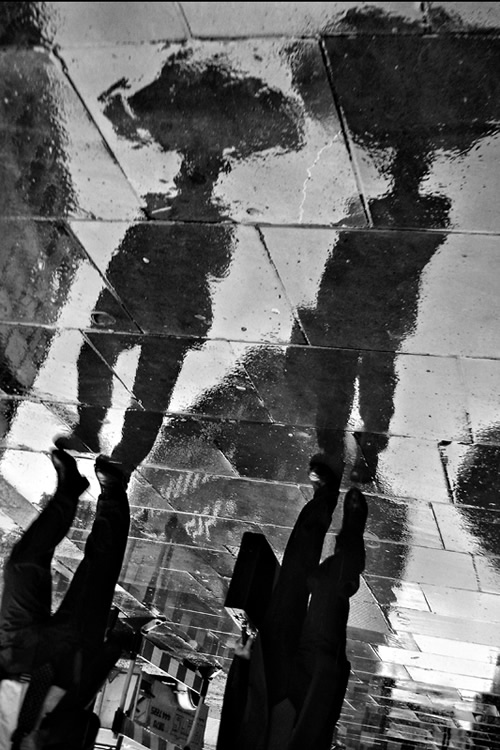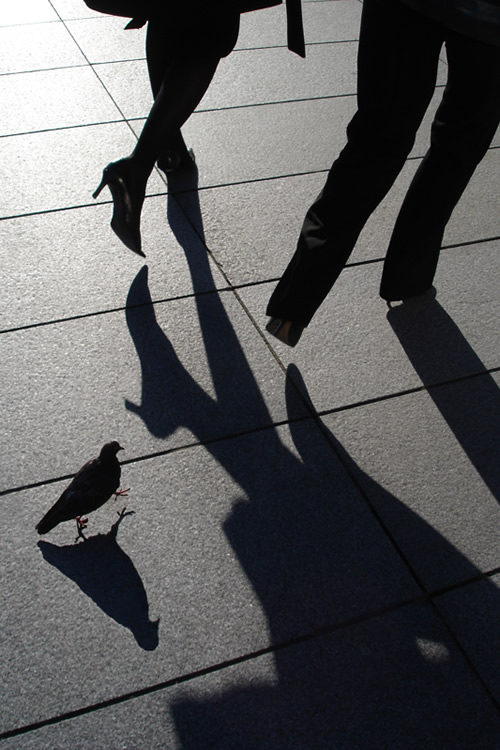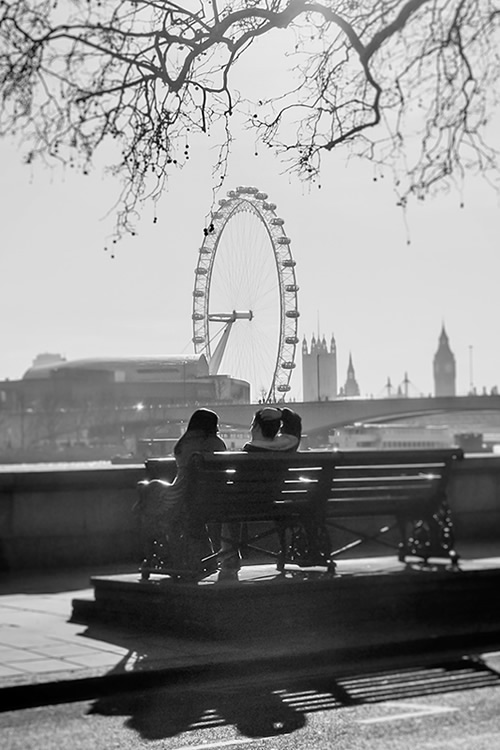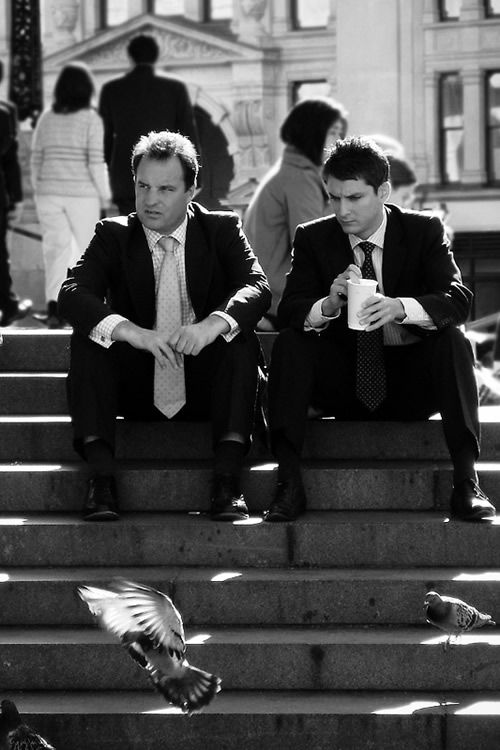 You can find Ronya Galka on the Web :
Copyrights:
All the pictures in this post are copyrighted Ronya Galka. Their reproduction, even in part, is forbidden without the explicit approval of the rightful owners.