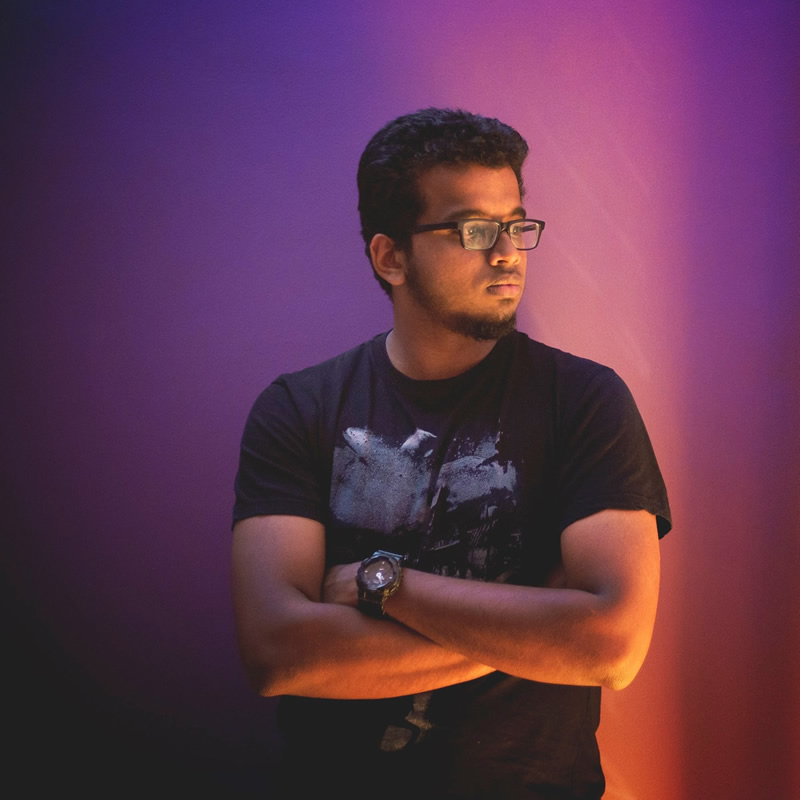 When I first held a camera back in 2011, the idea of clicking photographs was something entirely different from what it means to me now. It started with the curiosity to click anything that felt unique in my perspective. That was the golden rule. As I started reading and looking at other photographers' work, I tried to click and process like them. Some photographers influenced me so much, that in the process of trying to achieve their visual language, I stumbled upon what I think is my own.
The adopted visual language took a different turn when it got coupled with my enthusiasm for travel. Traveling to me was traveling with this urge to meet new people and experience new cultures. From drinking 'Chaang' at Nubra valley to sitting in the back of a mini-truck with my broken bike swinging within the trailer because of the bad roads and rain in Sikkim, everything was fodder to the subconscious.
Soon Instagram exploded. In the pool of countless photographers, I tried to walk down that path of trends, followers too, and failed miserably. I felt anxious to click or post something in the fear of whether it would be accepted or not.
Around that time, was when I joined MICA, Ahmedabad, where we learned that the grey area in photography is bigger and wider than the black and white. All the dirt began to settle down when my professor, Nitesh Mohanty (Artist & Photographer), led us to a world where a landscape photograph could also be a portrait, at the same time a portrait could also be a landscape photograph. This led me to the big question "Why do you click ?"
These experiences led me to the realization that photography for me is a very personal thing; something that makes me happy. It's an art form that I want to practice without any pressure of trends, or of equipment or without giving justification to anyone other than myself. I feel we all should have some kind of art form, that is personal to ourselves; something that we can practice for ourselves. In the end, My learning so far is that the more personal your creation is, the more unique and original it is. I have nowhere to reach, I just want to wander in the grey area and try to click more than what I do right now. And most importantly, enjoy the process of clicking.
My Gear:
Canon 550D
Google Nexus 5
Google Pixel 3
Click on the image for an enlarged view.
You can find Robins Mathew on the Web:
Copyrights:
All the pictures in this post are copyrighted to Robins Mathew. Their reproduction, even in part, is forbidden without the explicit approval of the rightful owners.