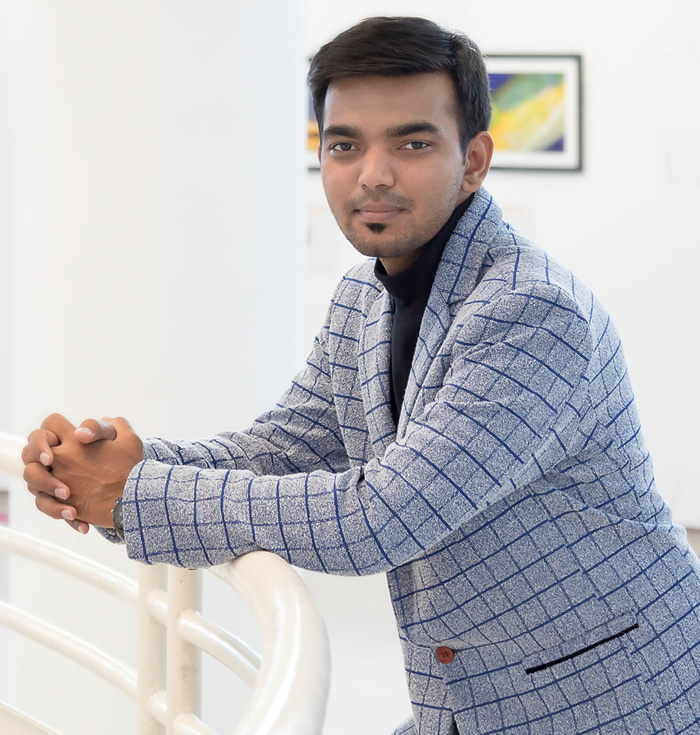 Prathamesh Dixit – An engineer by education, a passionate sportsman from early life and a former IT associate during the start of his career – is a successful professional Travel Photographer today based in India. Creativity has been a part of Prathamesh's journey since the beginning. The one thing that inspires Prathamesh's most is the journey of human life, especially of creative souls who aspire to inspire generations to come through their art. Thus man-made arts around the world always fascinated him. To get inspired, Prathamesh needs not to look for iconic personalities always but he may find inspiration in his day to day life. He realized that getting inspired daily is the way forward and thus his desire to chasing inspirations couldn't let him settle for anything in between. Today, in this chaotic world, Prathamesh is an inspiring wanderlust who craves to travel and document beautiful life around us in his camera.
Prathamesh is not just a travel photographer, but an educator who wants people to discover the craft of oversimplified yet difficult art form of photography through his travel experiences and his work behind the action. He is also a travelogue writer, blogger, and fine art artist.
Photographic Journey
While the zeal for art was always there, like many other successful photographers, Prathamesh started his journey as an amateur passionate enthusiast during his education time. But the serious exploration for photography started back in 2013. It was never about the travel genre in those days. It was all about learning the craft and understanding the nuances. The focused expedition for travel began in 2015 during Kumbhmela – the biggest religious festival in India which happened in Trimbakeshwar, Nashik. Kumbh Mela gave Prathamesh his first nomination in international photography platform – Black and white Spider awards. Since then Prathamesh has grabbed 4 international and several national acclamations over the years.
Early commercial assignments for Prathamesh included weddings. However, Prathamesh decided to pursue his journey towards Travel as long term focus. Today he is a fine art travel photographer who loves to document his journeys in travelogues and blogs. Today Prathamesh is a consistent contributor to India's number one photography magazine – Smart Photography. He inspires travelers and budding photographers through his travelogues and photographs from global destinations here. Till now, Prathamesh has traveled some iconic dream destinations such as Venice, Paris, Scotland, and London. He has also explored India towards Rajasthan, Gujarat, J&K, Himachal, Nagaland, etc.
Prathamesh's key interests are magical cityscapes, serene landscapes, story-driven people and culture. His style of work has been exhibited in multiple cities across India such as – Bangalore, Mumbai, Pune, and Nashik. Prathamesh considers small acceptances in these exhibitions as steps of the success ladder. As he climbs up, as of now, his work has been featured in many well-renowned news agencies such as Times of India, The Hindu, Bangalore Mirror, Deccan Herald and several multilingual regional newspapers.
Commercially, Prathamesh ventures out towards new destinations for travel magazines, tourism boards, and personal projects. His work is available for licensing through his website and through a well-known stock agency – Getty stock. His fine art prints are available for home decor and commercial spaces which he considers as the best thing to happen with any photographer. His fine artwork is currently a part of a well-known gallery based in Los Angeles, the USA named Saatchi Arts Gallery. Prathamesh often shares his knowledge with budding photographers through his photography workshops and photo tours across destinations in India. From an enthusiast to a full time professional – Prathamesh has come long way ahead and looking to travel in the same direction. He is consistently looking for inspirations and hopefully, one day seeks to inspire others to travel and document their own journeys in the best effective ways.
Click on the image for an enlarged view.
You can find Prathamesh Dixit on the Web:
Copyrights:
All the pictures in this post are copyrighted to Prathamesh Dixit. Their reproduction, even in part, is forbidden without the explicit approval of the rightful owners.