Monica Lazăr is a a self-taught portrait photographer and retoucher from Bucharest, Romania. Monica loves to make nature a part of her images. She feel that it helps her to tell the story she want, to emphasize the feelings she want to transmit.
Thanks Monica, for accepting our invite. Please read on…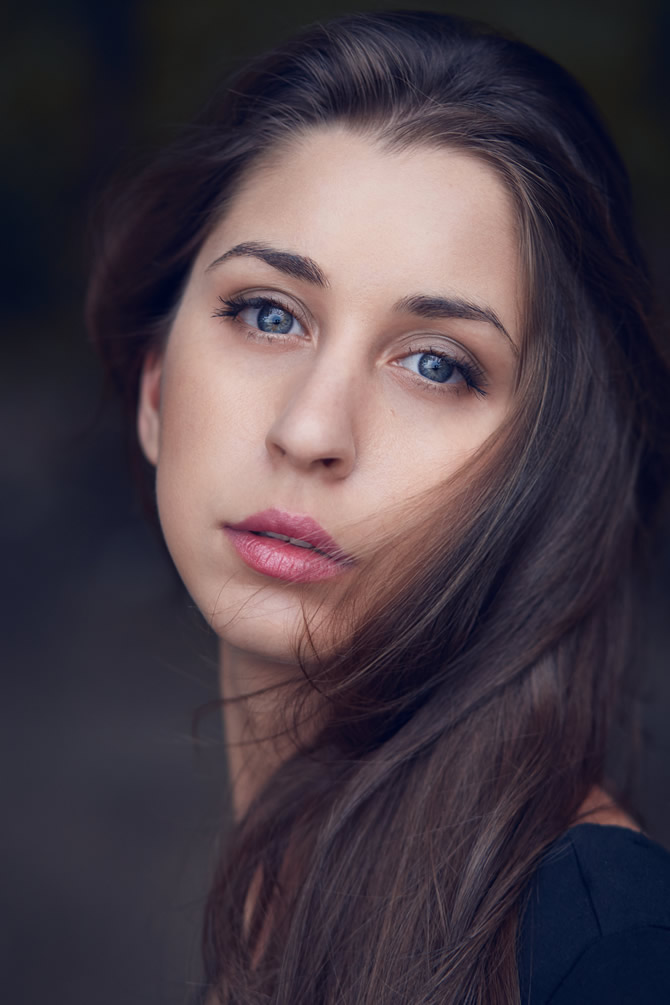 Could you please introduce yourself?
My name is Monica Lazăr, I'm currently based in Bucharest, Romania. I'm a self-taught portrait photographer and retoucher.
My first love was food photography and for more than a year, my entire free time was only about arranging food in a feminine and delicate manner. Chocolate glaze and crumbs were everywhere, but it was totally worth it. I still love every food picture taken back then.
At that moment I haven't even had the courage to think that one day I will photograph people. It all started when my dear ones asked me to take some photos of them.
Unlike the food photography, portraits gave me the freedom to experiment more in Photoshop. That's how I started learning all the techniques I know today.
I was fascinated by what can be done in post-processing and I quickly became addicted to all those stories I could create.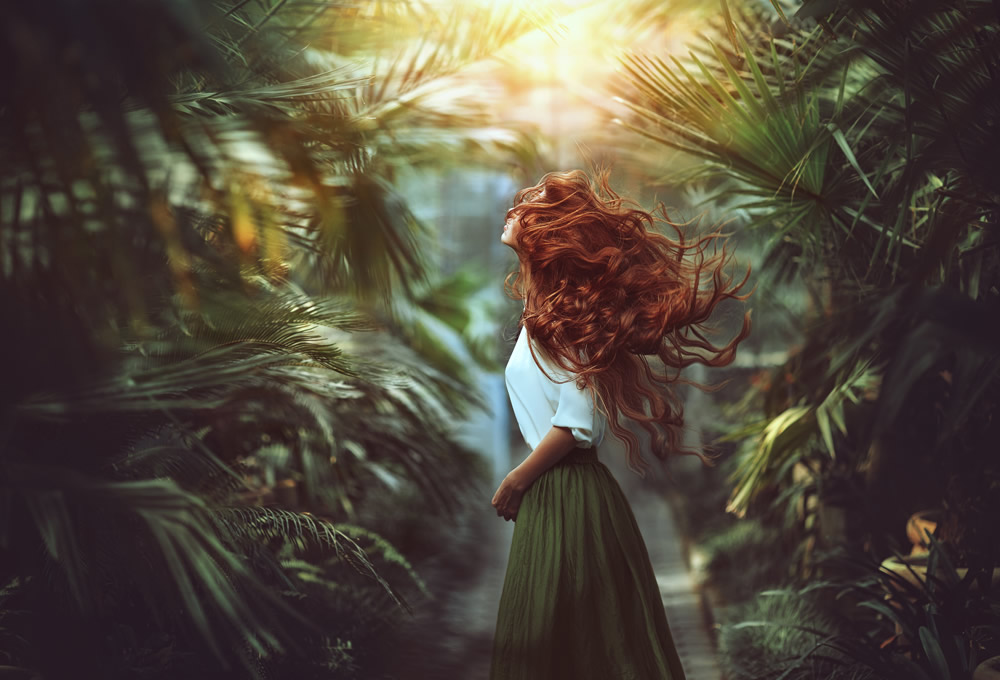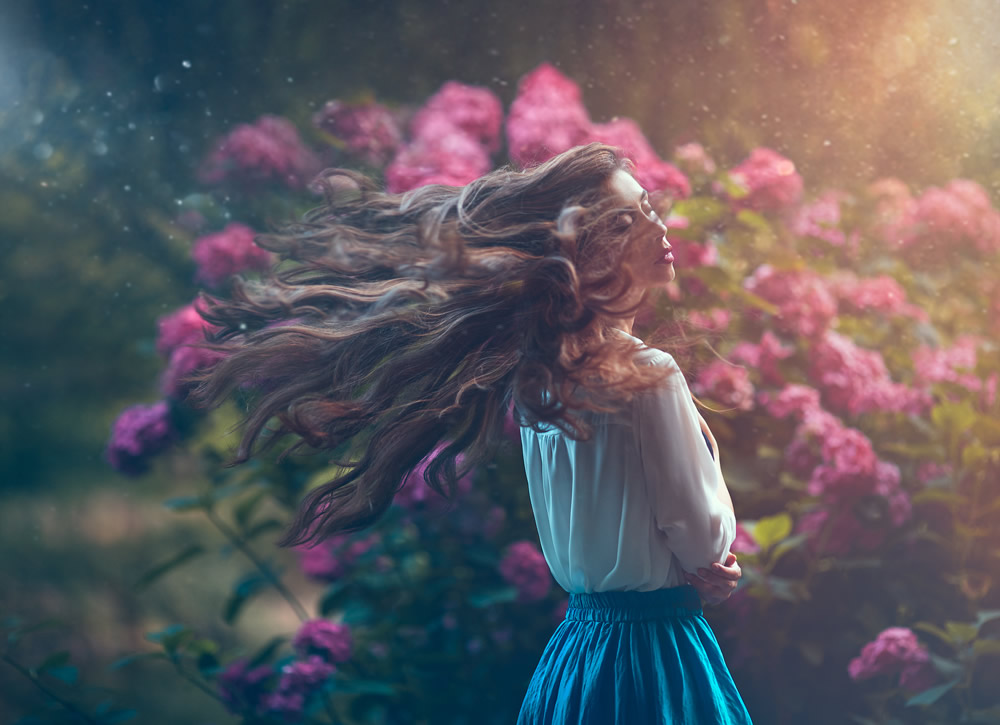 Could you please share your childhood memories towards arts?
I remember playing a lot with toys that allowed me to create something: building cubes, modeling clay. Otherwise, drawing or photography didn't attract me until later, in my teenage years. I experimented a little with painting and drawing, then I discovered Photoshop, and I was immediately fascinated by what I could create with it.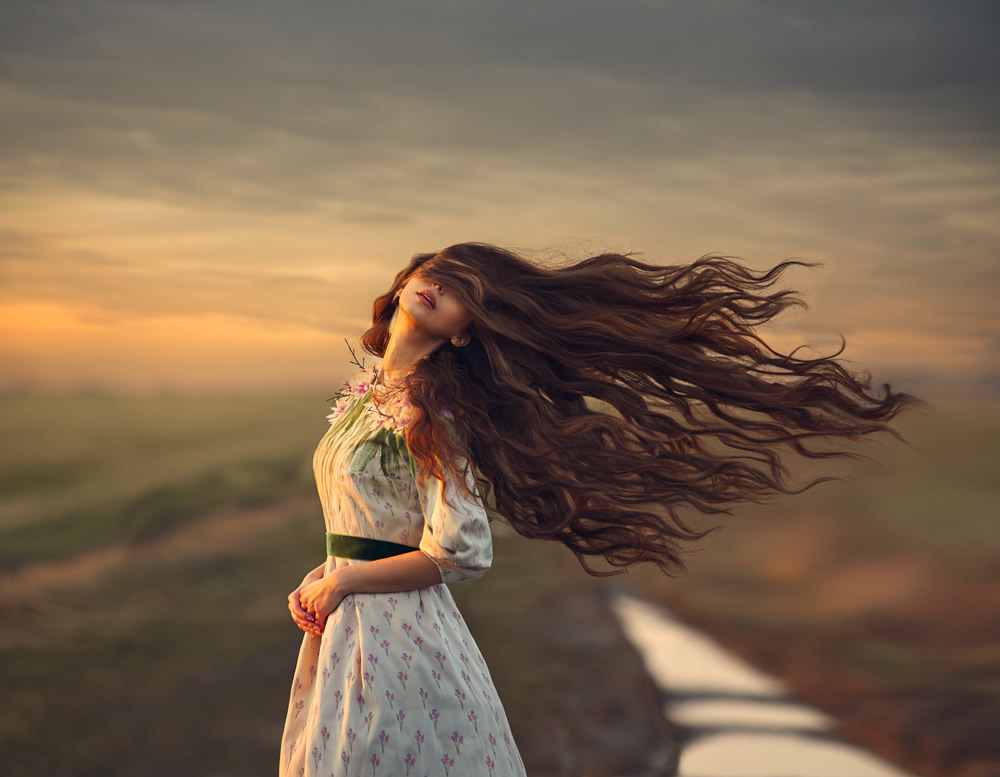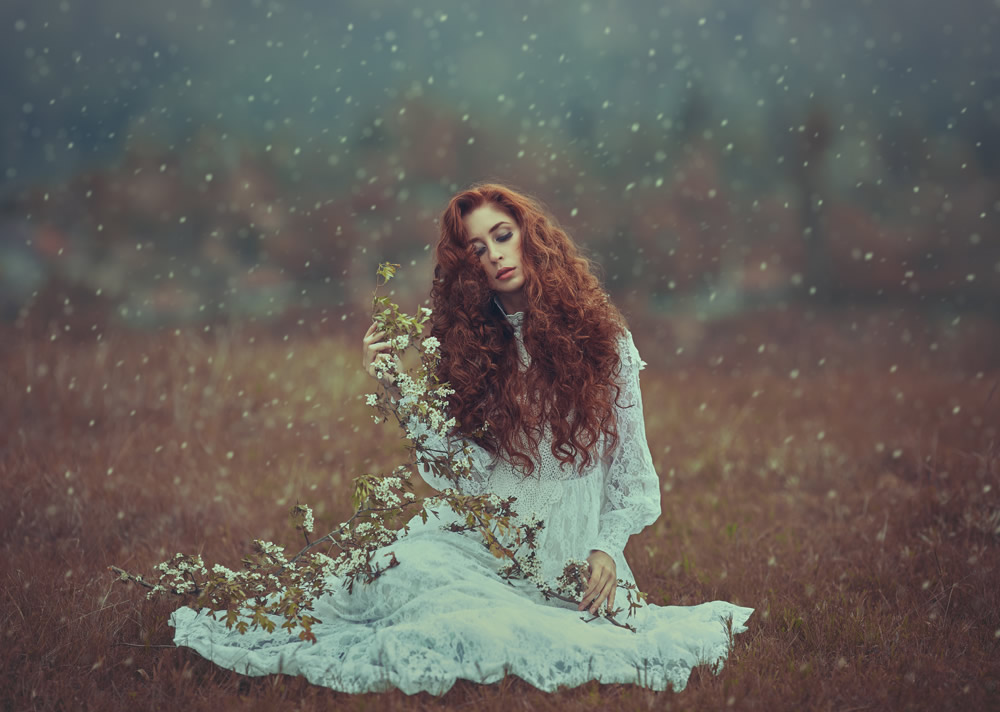 How did you develop the interest in photography?
It was more of an accident. Until I was 23 years old, I never had a camera. So, on my birthday, I bought one, thinking that it would be nice to document the beautiful moments of my life. I fell in love so quickly with photography, that soon I wanted to learn more and more.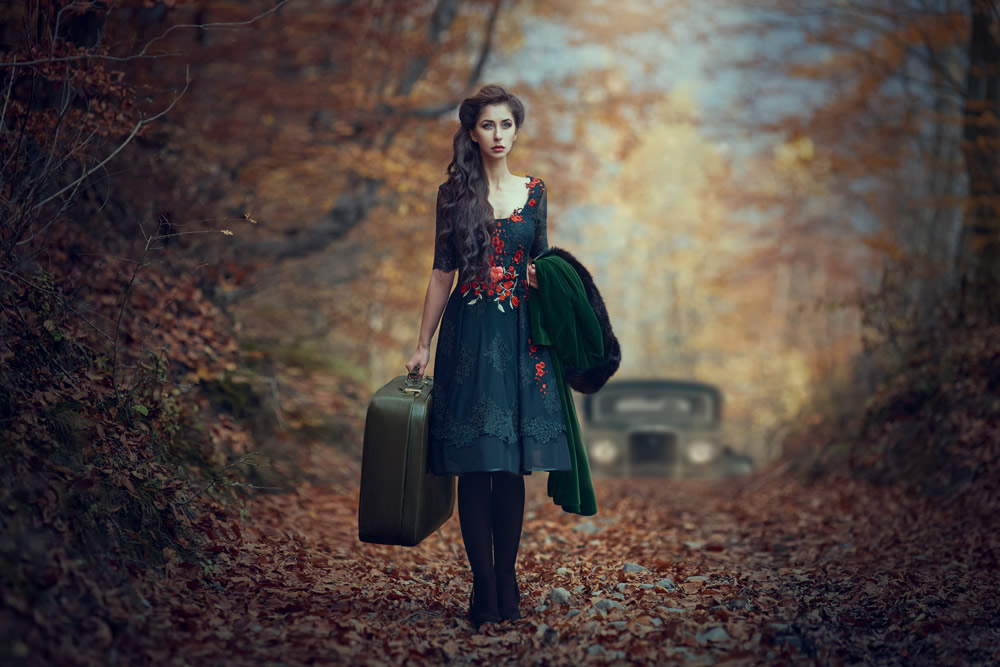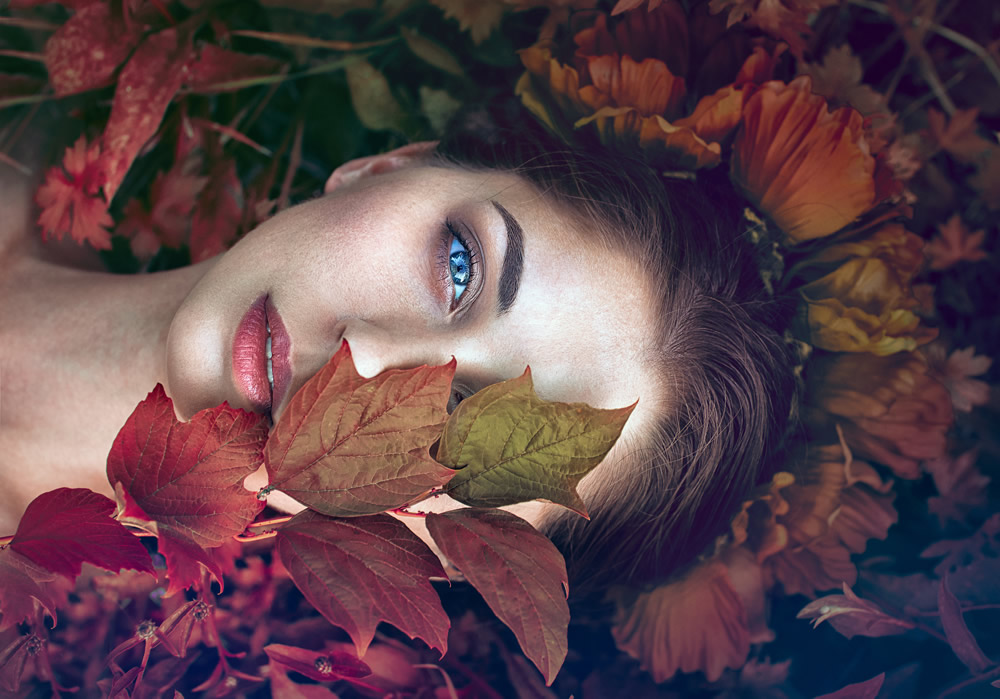 How would you describe your photographic vision? What kind of feel do you try and create in your photos?
I would describe my photographic vision surreal, feminine, atmospheric and colorful. I love colors and I don't think that colors are only synonyms for joy and happiness. Colors create mood and emotion and I love to use them as much as I can to set a certain atmosphere in my images.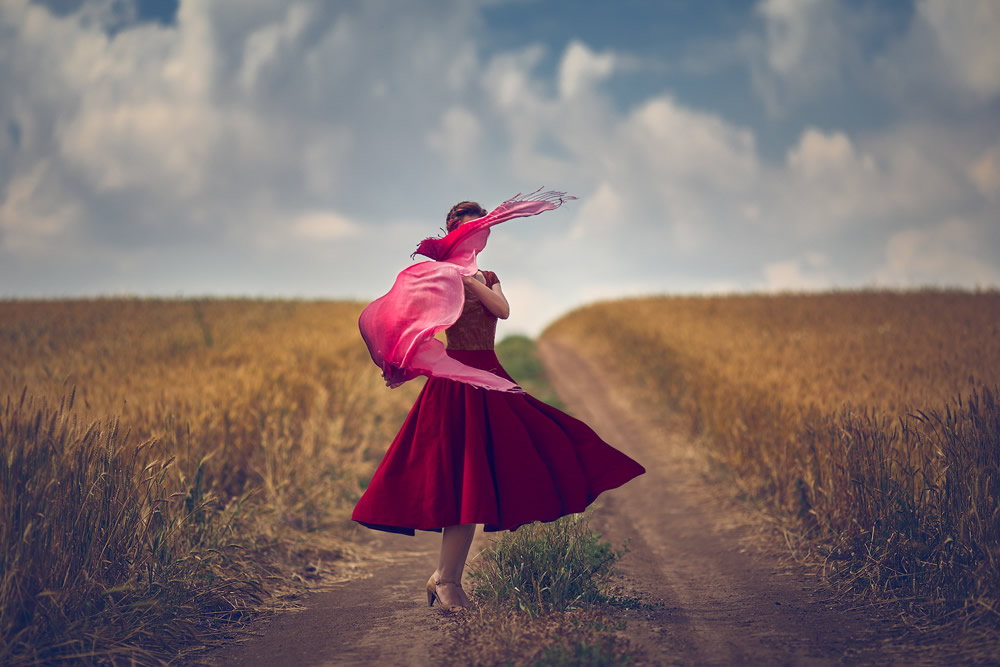 How do you perceive those wonderful ideas behind your pictures?
Every image that I create is an emotion I'm experiencing. It could be fear, longing, sorrow, hope, boldness. That is exactly why I can't edit an image if I don't feel the emotion I want to transmit at that specific moment.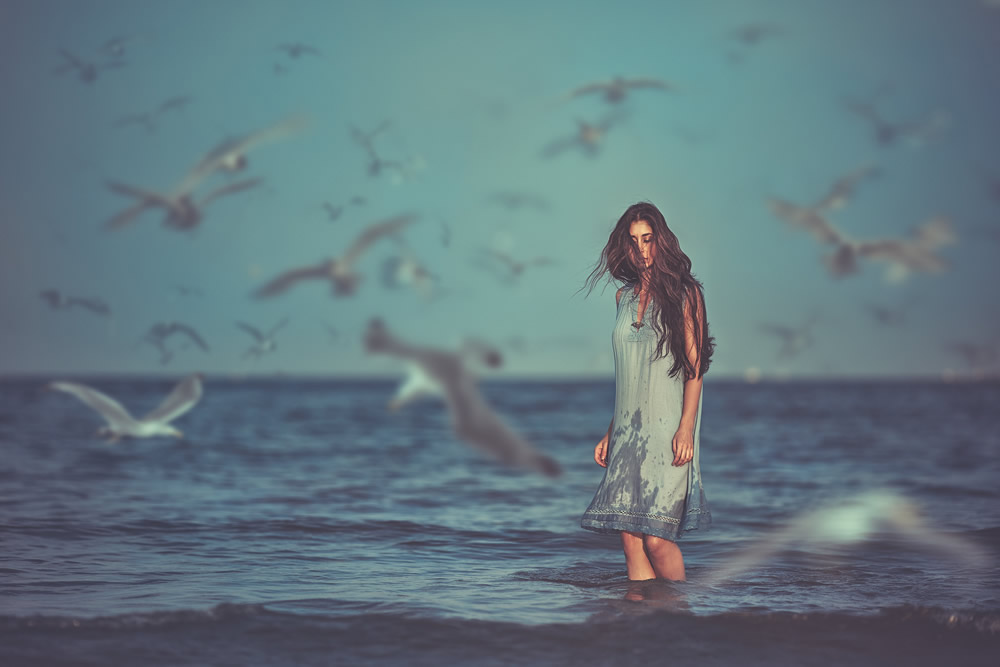 Nature has a strong presence in a lot of work. What role does nature play in your photography?
That is true. I love to make nature a part of my images. I feel that it helps me to tell the story I want, to emphasize the feelings I want to transmit. I love wind and rain, and I definitely love stormy skies.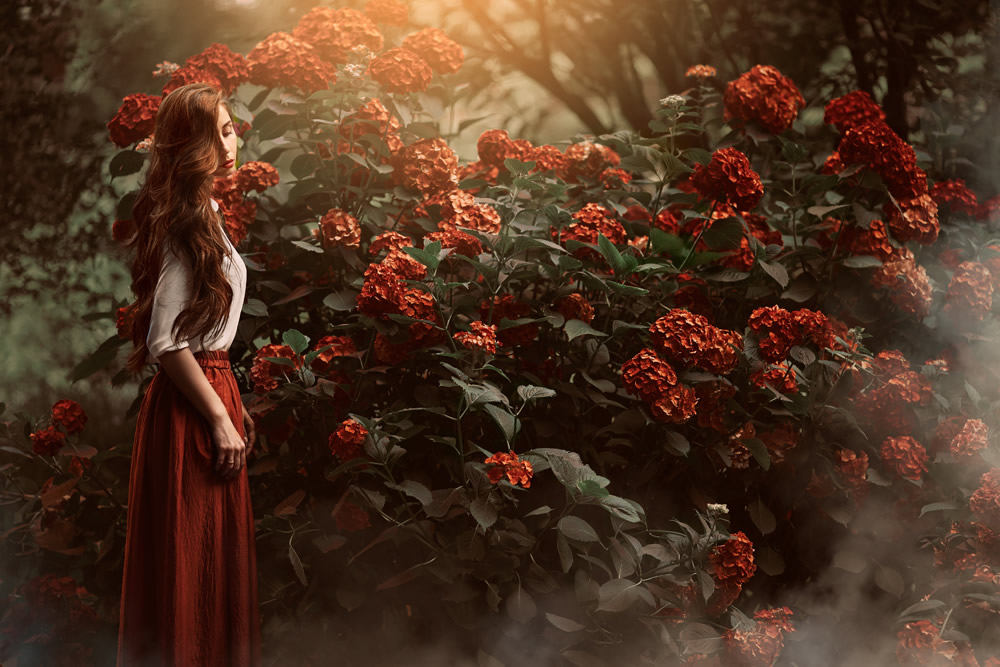 Could you please share your post-processing techniques?
In post-processing, I work mostly on color toning. I rarely make composites, adding small elements to my images. The most important part of my workflow is making colors work together. Using selective contrast helps me setting the center of attention so that the eye can easily follow the main subject of the image.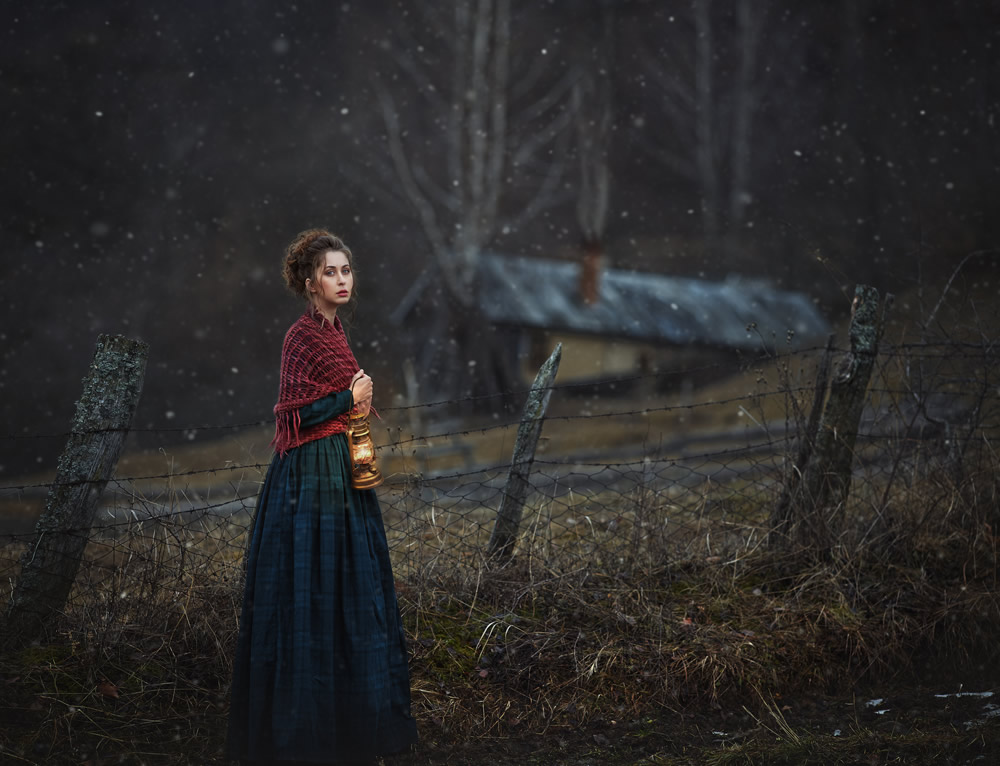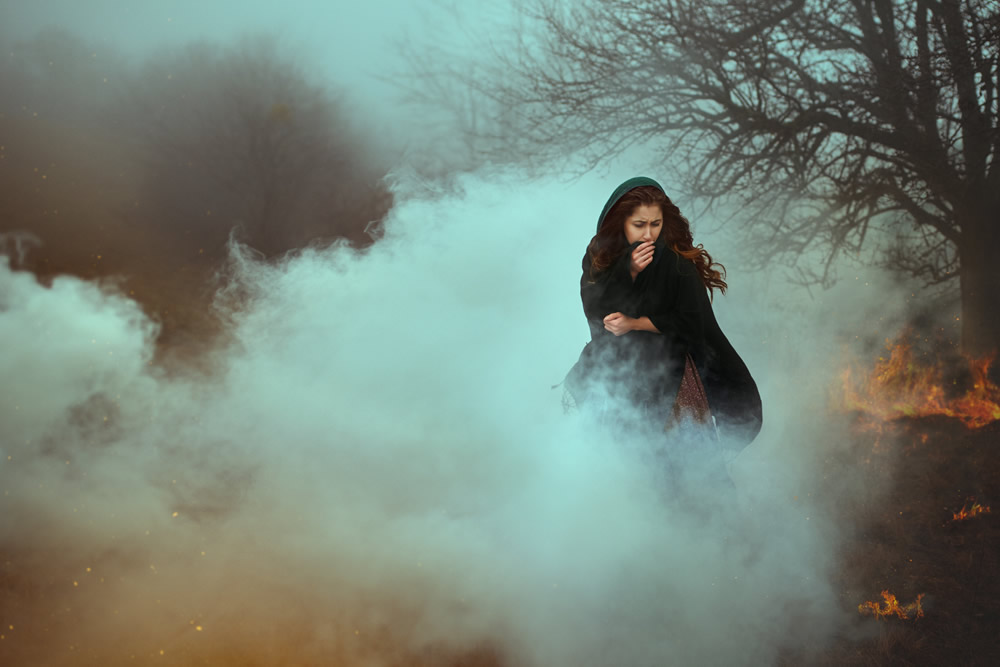 Your favorite photographers?
I love Erik Johansson's work! Other photographers that I admire are Oleg Oprisco, Dmitry Rogozhkin, Anka Zhuravleva, Alessio Albi, Irina Dzhul, Renee Robyn, Meg Loeks, etc.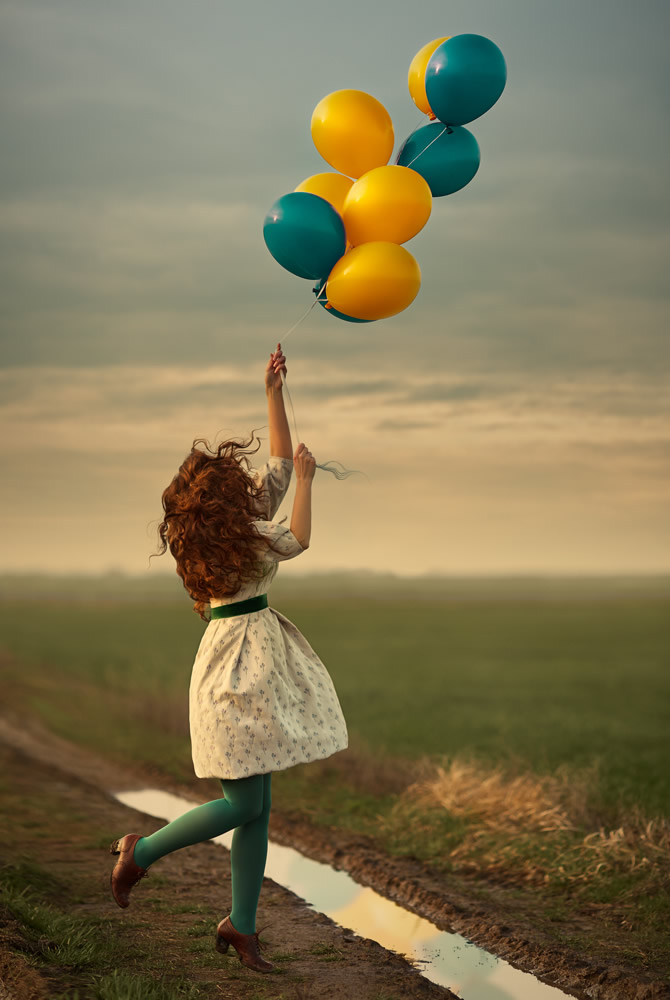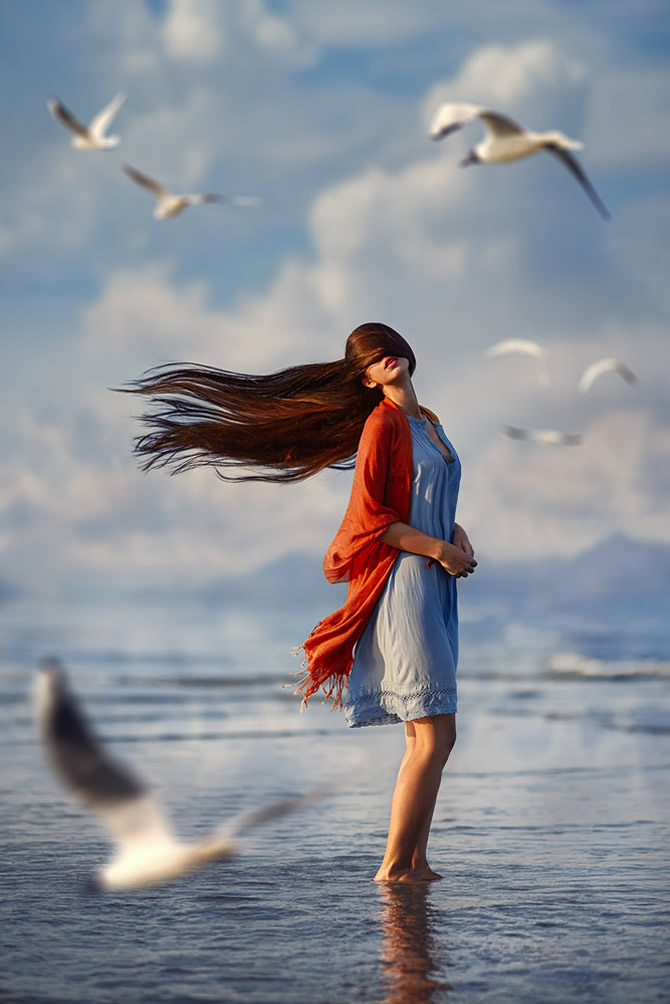 Your Gear?
I use a Canon 6D and my lenses are 135mm f/2 from Canon and 35mm f/1.4 from Sigma Art.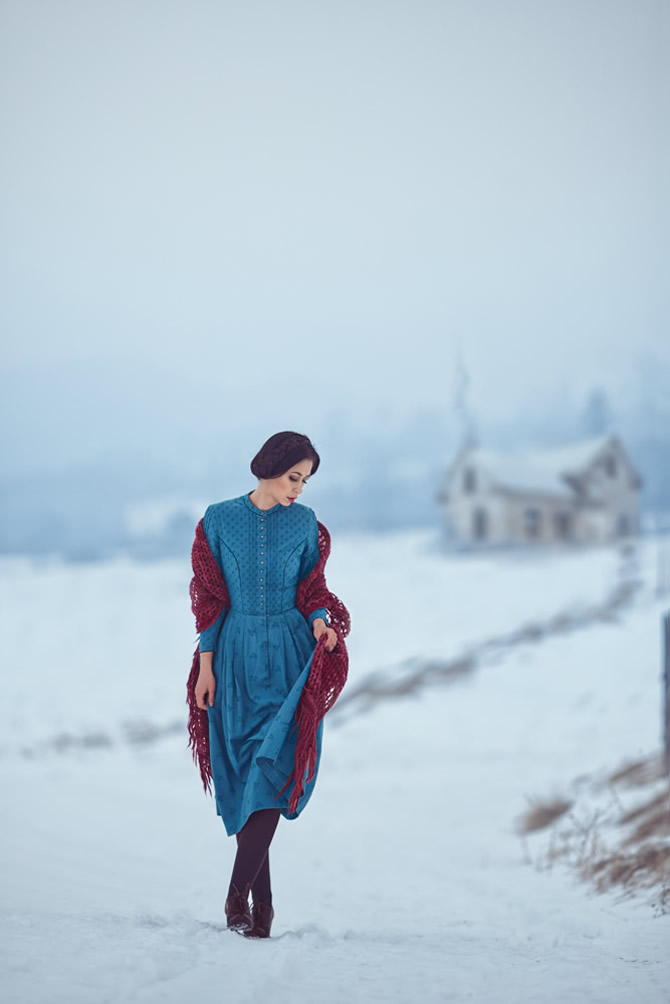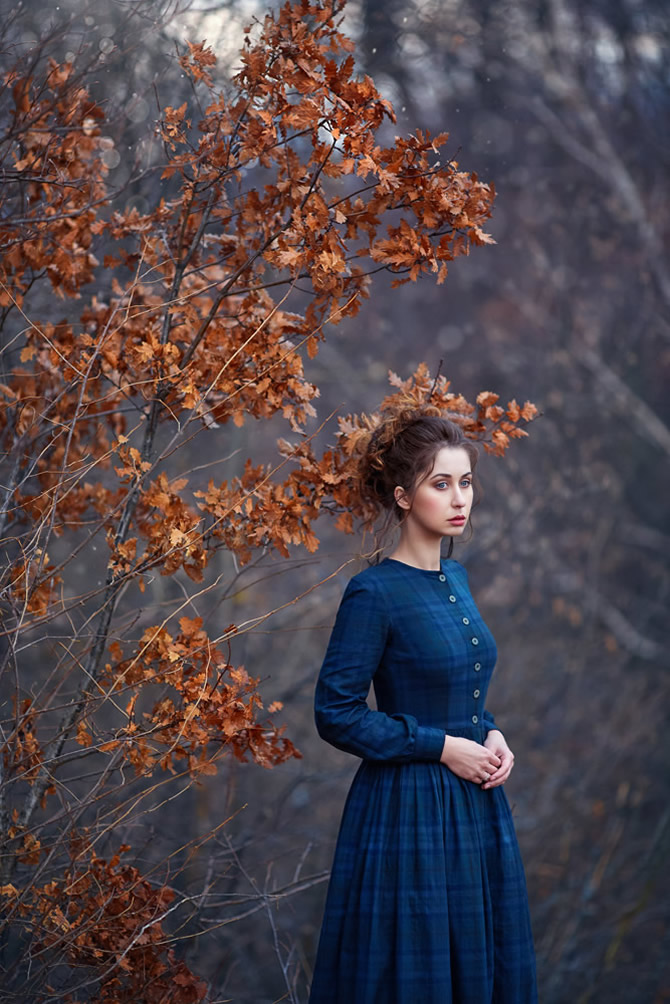 What's your personal motto?
I don't have a personal motto, but if there is something I choose to say to myself, it would be: "Don't let yourself get discouraged".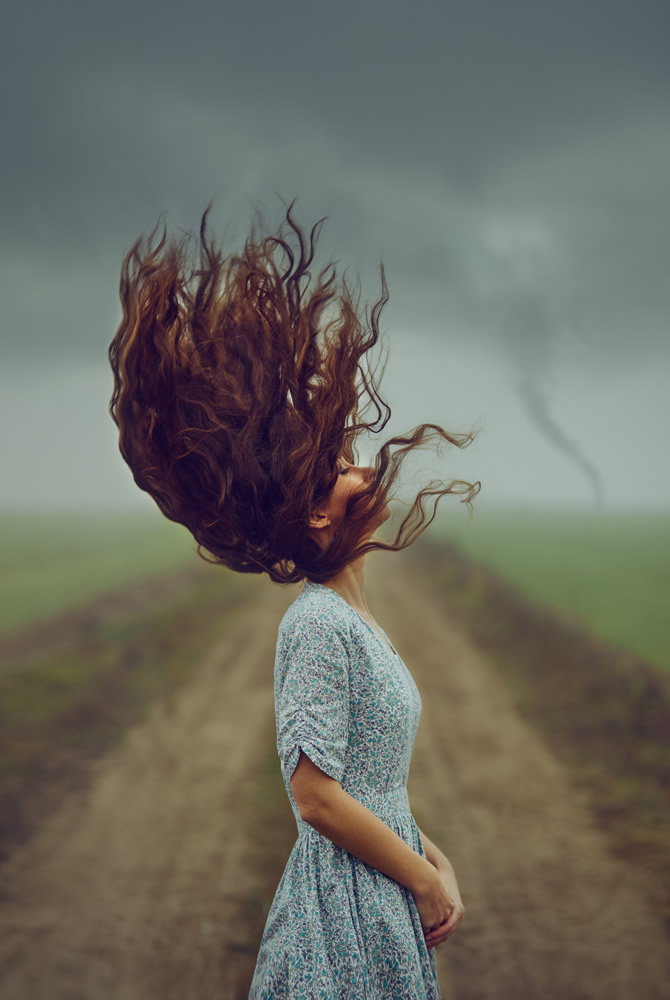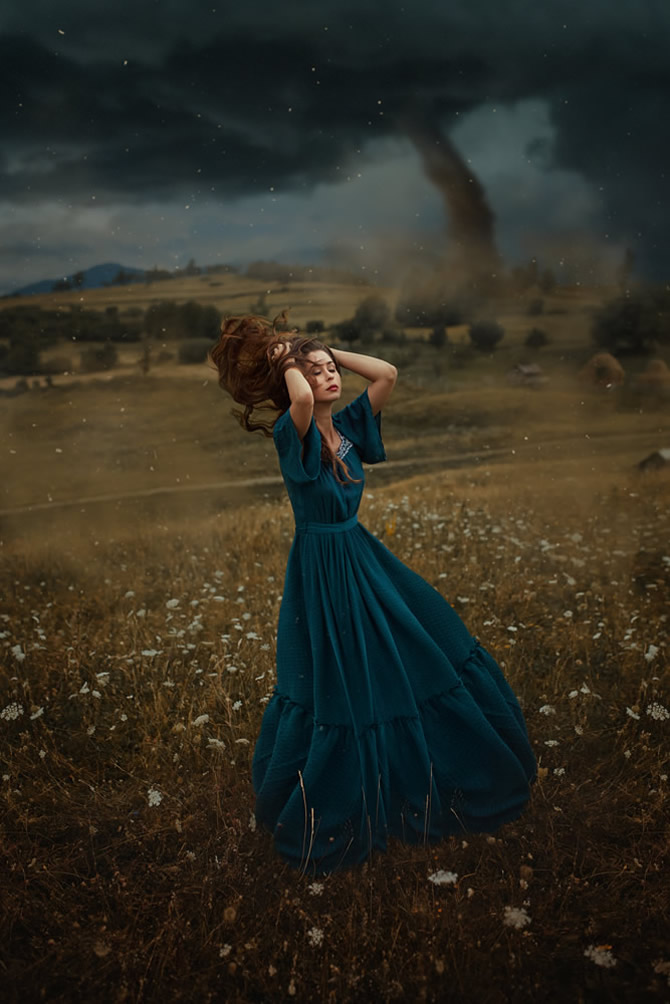 Who is your real life heroes?
My real life heroes are my parents and my partner without whose support I wouldn't have been able to grow into the person I am today.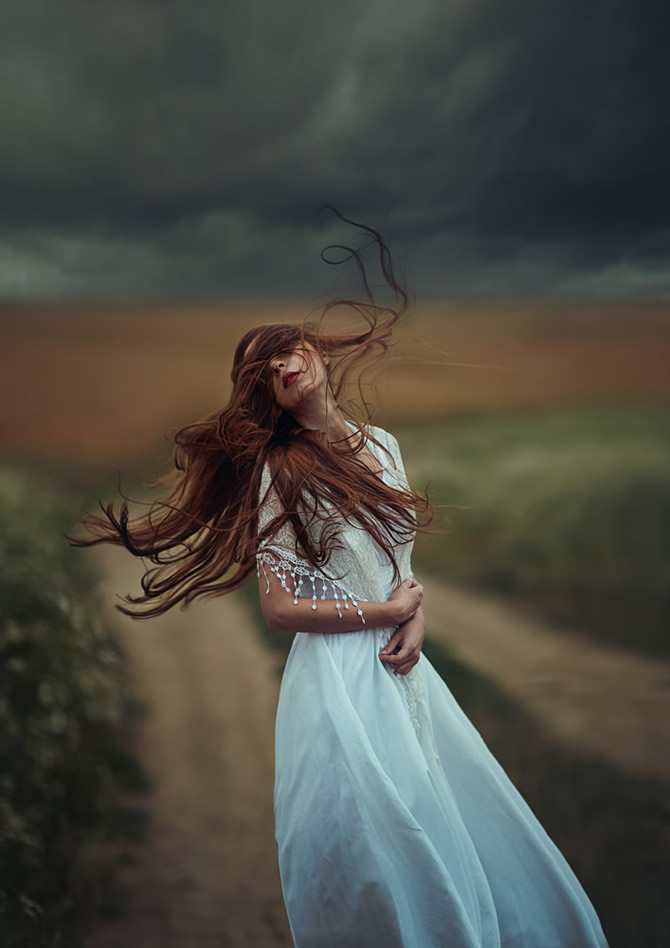 Apart from photography tell me about your hobbies and interests?
When I don't retouch, I read. I also have a passion for Neuroscience, Cognitive Psychology being my particular line of study and work. When I want to rest, I choose to binge-watch TV-shows.
Any final thoughts and words of advice for your fans and our readers?
Don't let fear stop you from pursuing your passion.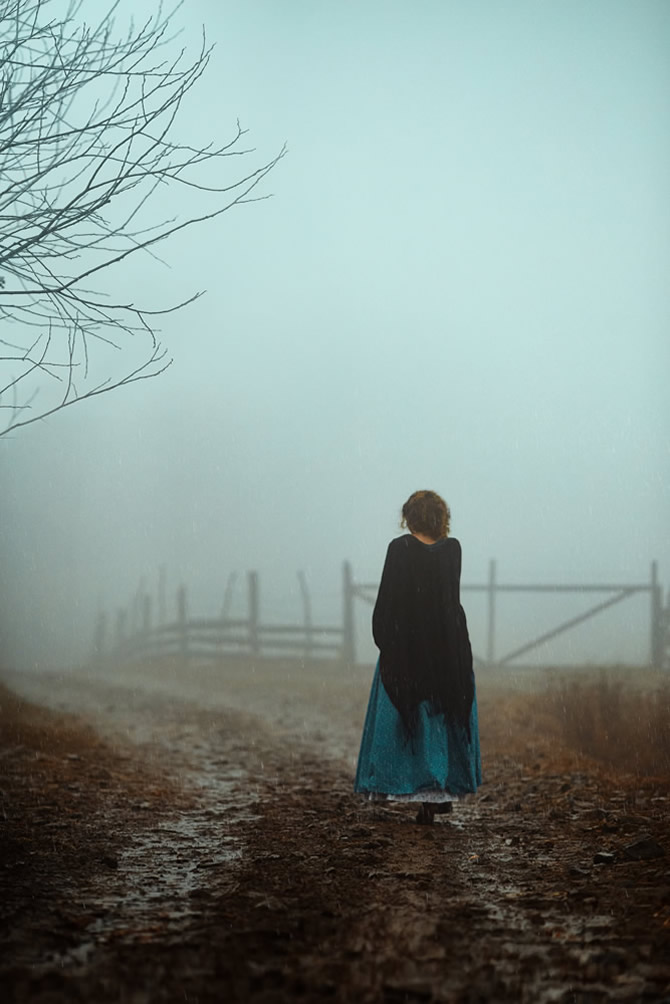 You can find Monica Lazăr on the Web:
Copyrights:
All the pictures in this post are copyrighted Monica Lazăr. Their reproduction, even in part, is forbidden without the explicit approval of the rightful owners.