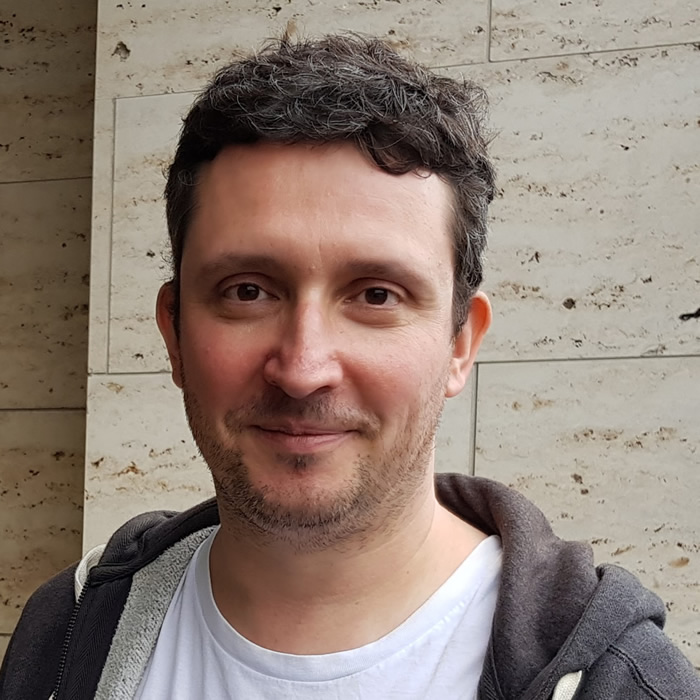 I'm a self-taught street and documentary photographer. Originally from the UK, I previously lived in London for 14 years before moving to Vienna, Austria in 2017.
I got into street photography in 2011 after trying workshops with David Gibson of UP Photographers (formerly In-Public) and Mimi Mollica, and was hooked from the start. I still find that feeling of capturing a scene that no one else has noticed, and is never to be seen again, highly addictive and rewarding.
My belief is that you can tell a street photographer's personality from their work. My photographs tend to be colourful and humorous, which I think sums me up (in my own head at least!).
I've released two self-published books of my work. 'chromorama', a collection of my best street photography (which was featured by the Guardian), and 'Hoods', on the weird & wonderful car hood ornaments found in Cuba.
I'm the founder of Optic Nerve, an international street photography collective. We have free monthly competitions on different themes, and promote each other's work and workshops.
Click on the image for an enlarged view.
You can find Michael Goldrei on the Web:
Copyrights:
All the pictures in this post are copyrighted to Michael Goldrei. Their reproduction, even in part, is forbidden without the explicit approval of the rightful owners.