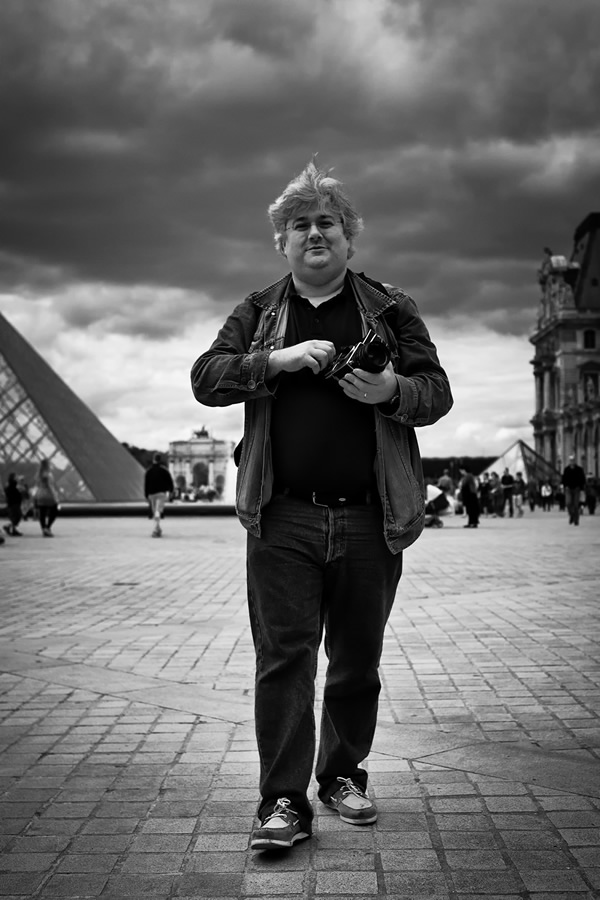 I started getting interested in photography with my grandfather, who owned a Leica. I was still a kid; I was nine or ten years old at that time. Then I practiced very occasionally until the age of 15 when I stopped.
I returned to the practice when I was twenty years old, yet very diligently with a Kodak® compact film camera, my favorite brand at that time, and that until the age of 25. I took so many pictures during my travels when I was a teenager, always making developments in laboratories such as FNAC® today with hindsight it was not necessarily the best choice in terms of prints.
And I continued photography, being attracted by this art and mainly by street photography to the point that today I never leave from my home in the morning when I go to my work without a camera in my pocket or in my bag. And that now for about five years. The important thing is to take it with me, to have it always at hand, in order to capture a moment of that Parisian life which I am now myself an actor.
As you know, it is always in the most insignificant moments that most improbable happens, those "decisive moments" as pursued by the street photographer that I am. But not only that, sometimes the contemplation catch me, I do no fear it, I do no run away from it, and I then I do it mine. I put myself in the shoes of the person who discovers, the one who is reborn to life. I walk the streets with passion, walking, bicycling, using a cab, sailing between subway and bus, and I always landed in places that I never expect. So, I do not hunt the beautiful picture, I try to
capture the time, who escapes us all.
Parisian by birth and being a fervent admirer of the humanist photographers, I would like to bring pictures of daily life in Paris. Which slips through our fingers. These little moments that we regret bitterly a few years later, once passed, and we have not grasped the importance at a time when they took place in front of us.
In this context, all the moments are good to catch. Any excuse for a life rich in encounters, resorts, from cafés to bistros, from cinemas to museums, from a bus to another, a market garden, from a busy street to a place of solitude, so quiet and away from main roads. It is this life that I want to show you. No need to pick up a distant sun, the gray Parisian suits me very well, and the black and white photography lends itself perfectly.
No violence, no misery in my photographs. No, this is another vision of Paris that I certainly want to show you, some would say sanitized, but for those where the news and major press magazines are full of these various facts. My photography is not used to it and I leave that task to other photographers who have made it their specialty. I want to show you that everyday life can be as significant a piece of grand boulevard with you in the role of the director but also remember, the viewer is yourself.
Click on the image for an enlarged view.
You can find Laurent Dufour on the Web:
Copyrights:
All the pictures in this post are copyrighted to Laurent Dufour. Their reproduction, even in part, is forbidden without the explicit approval of the rightful owners.