Elena Shumilova was born in 1981. She grew up in a small town near Moscow. She was very passionate in Music & Art also Childrens & Animals are her life. Spare some seconds with every portrait here and am sure it would open up the world which was once familiar to all of us. Beautiful, delicate, and yet mystical, the one which was in the middle of our childhood.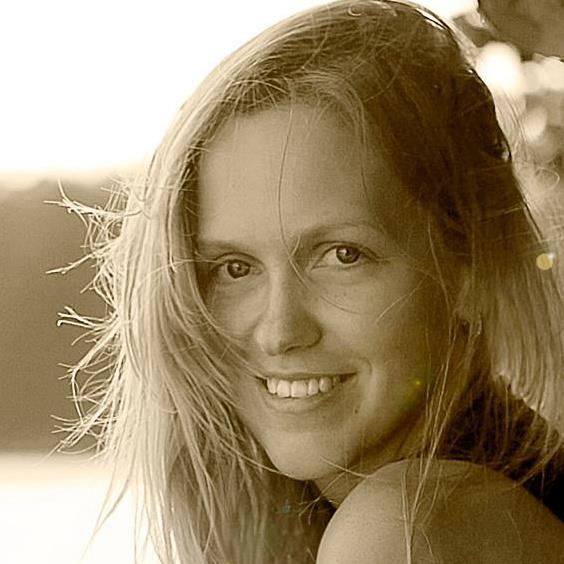 Could you Introduce yourself to our readers?
My name is Elena Shumilova. I was born in 1981. I grew up in a small town near Moscow. I studied in a common school and my passions were music and art.
When I graduated from school I entered the Moscow Institute of Architecture where I practiced sketching and painting a lot.
I suppose it is sketching and painting that defined my feeling of photography and composition.
After graduating from the university I spent several years working as an architect and designer. My passion for photography manifested in early 2012 when I got my first DSLR camera. Soon after – in the summer – I upgraded to Cannon 5dmark2 with a 50mm lens.
I've been shooting every day and processing the images at night. By autumn I felt I found my own way of approaching photography. At the end of winter 2013, I got a new lens – 135mm – which immediately became my favorite one.
Children's & animals – it's my life. Because I'm a mom of two sons and we spend a lot of time on the farm. I shoot my boys, my dog & rabbits & ducks & sometimes my friends and their children.
When shooting I prefer to use natural light – both inside and outside. I love all sorts of light conditions – street lights, candlelight, fog, smoke, rain, and snow – everything that gives visual and emotional depth to the image.
I largely trust my intuition and inspiration when I compose photos. I get inspired mainly by a desire to express something I feel, though I usually cannot tell exactly what is that.
How did Photography happen to you & in the first place what kindled this interest towards portraiture?
I simply want to tell the stories to those in a way which at me turns out… Today it is children's portraits that there will be further nobody knows. In creativity, I am completely given to intuition and I say no to logic.
Your Kids are amazing and especially photogenic, how do you handle them during shoots?
I consider that beautiful clothes aren't necessary to children. At least to boys. I watch that when shooting the clothes of my children were as it is possible more simply, didn't distract. But I very much love a play of light in fabrics, therefore, I try to choose interesting invoices.
What kind of preparation do you often make before a photo shoot, how do you plan about it?
I sketch down my ideas all the time, capturing form and arranging the body shapes of all my subjects. I believe that it is not your face but the body that communicates emotion. So when creating sketches and envisioning photographs, I take time to figure out the poses and the gestures.
At the same time, I photograph my kids and friends when we go for a walk. The dog and animals that you see in photos are all our animals. So there are no special props.
Poses are everything. They communicate emotion and they can also make a photograph look awkward and incomplete. I spend many hours studying different poses and how they translate differently at different exposure times.
The character and emotion are translated through gestures and body shapes, so I would suggest spending your time and figuring out your poses before you shoot. I don't look only at the poses of my children but also the poses of animals. It is important to take into consideration the poses of everyone in your photograph.
Your Style?
I would say that my style is my desire to communicate something special with the least amount of everything. My photos are circumstantial — I photograph my children because they are here with me and the setting is rural because we spend a lot of time here at the cottage, I use natural light, and the clothes are what my children usually wear so there are no special outfits. My style is effortless, capturing life as it is and translating the 3D world into a 2D form. I work hard at it, and I love it when you can instill originality into something very simple.
Your Inspiration?
Different pictures flash in my head, I am obsessed with to embody them in reality. Very often as a result I receive something other, but in it for me and the intimate sense of photographic creativity when the concept, process of shooting and postprocessing flow each other spontaneously consists, but are subordinated to one idea.
One memorable moment?
The autumn shooting of my younger son with a big dog was over sent by good luck. In the photo after all depends on casual combination of circumstances very much. And then everything met – both weather, and mood of my heroes, and a catch of the moments.
One thing you have learnt through photography which you would want to share with us?
Draw. Drawing makes you think and you can translate your thoughts through drawings in a much more eloquent and meaningful way. You don't have to be a great painter or an excellent sketcher, the skills or lack there of don't matter. Just draw. It will help you to record your ideas, envision a picture before it becomes a photograph and to be more confident in your original idea.
Any final words of advice for aspirants in photography?
Trust intuitions, but have a "sober" view. Try to make each new shot it is better previous. Analyze the shots and mistakes in them thoroughly, always wonder: why it didn't turn out? I grow only at work on my own mistakes.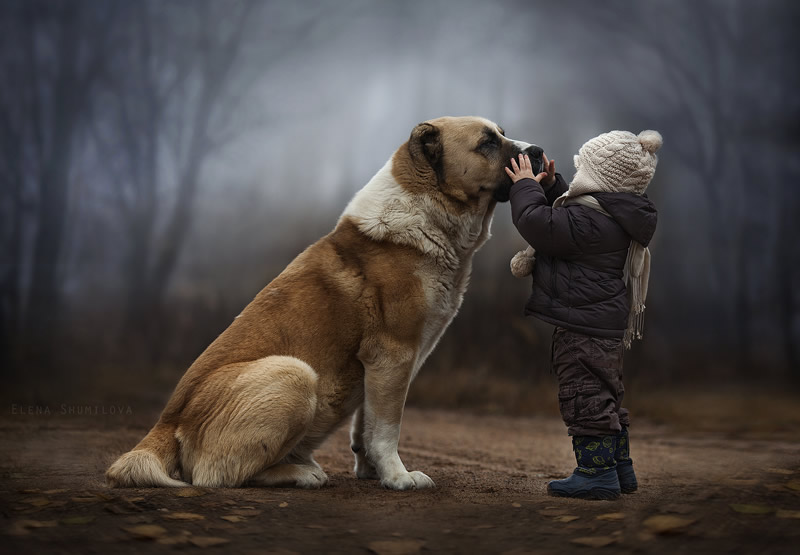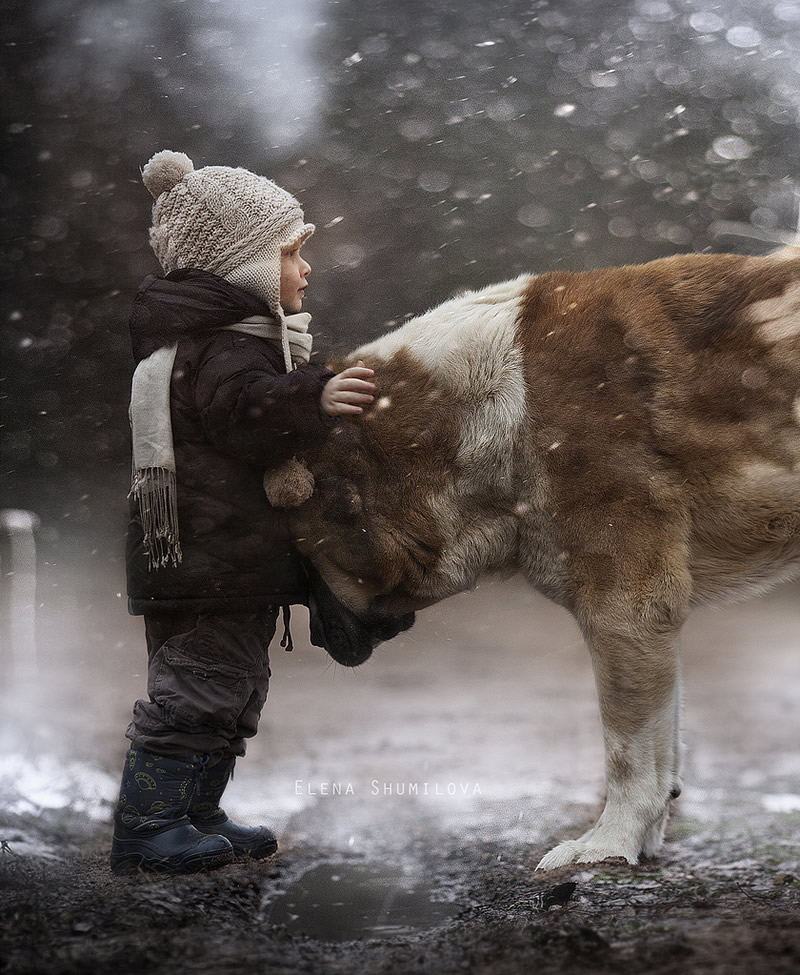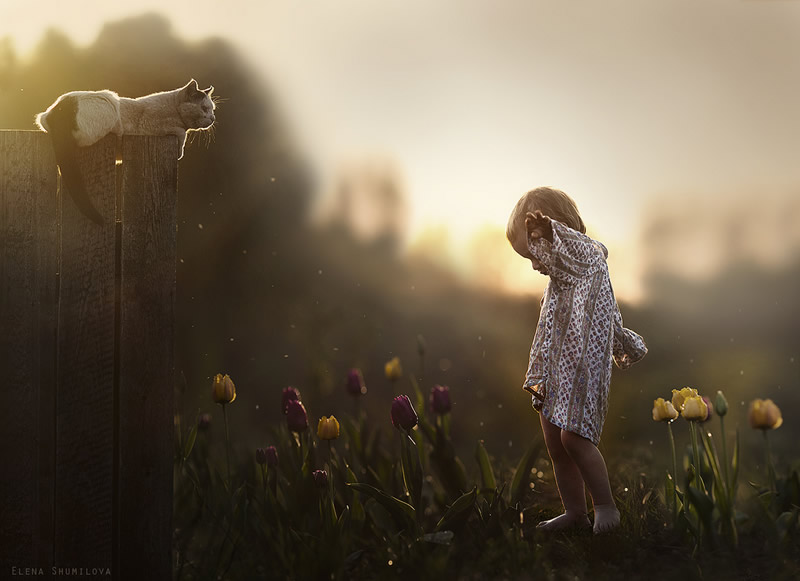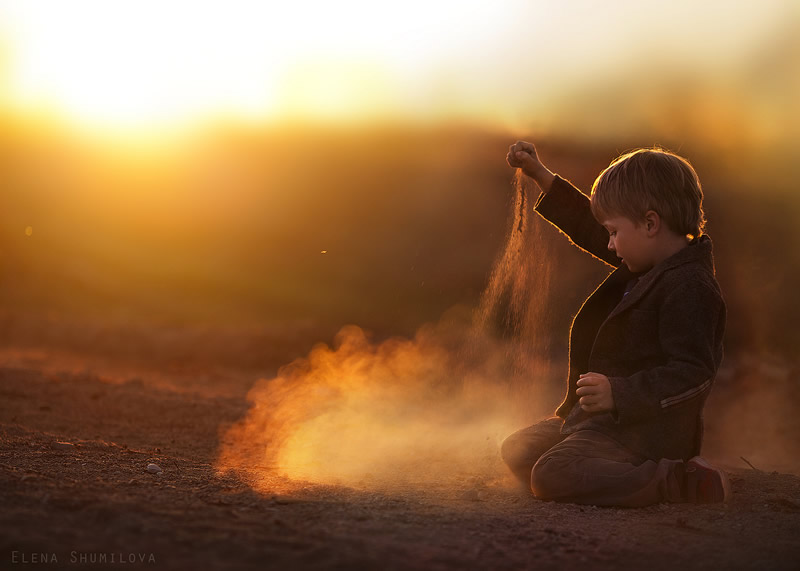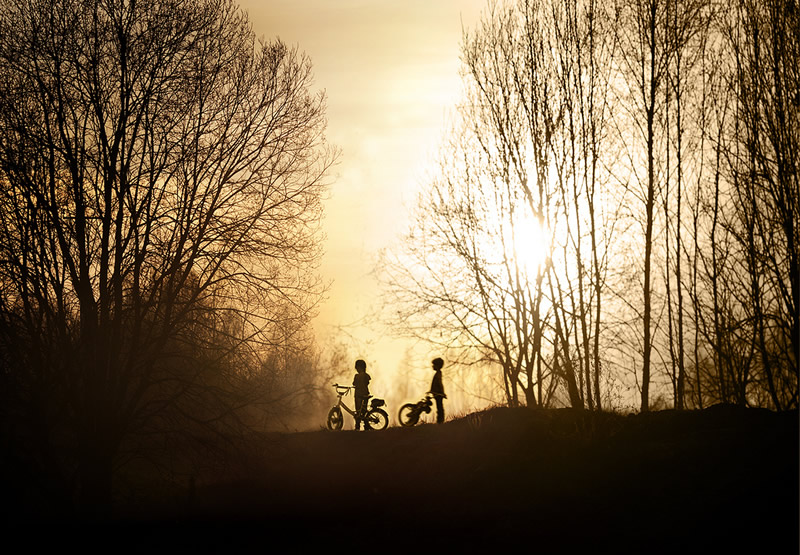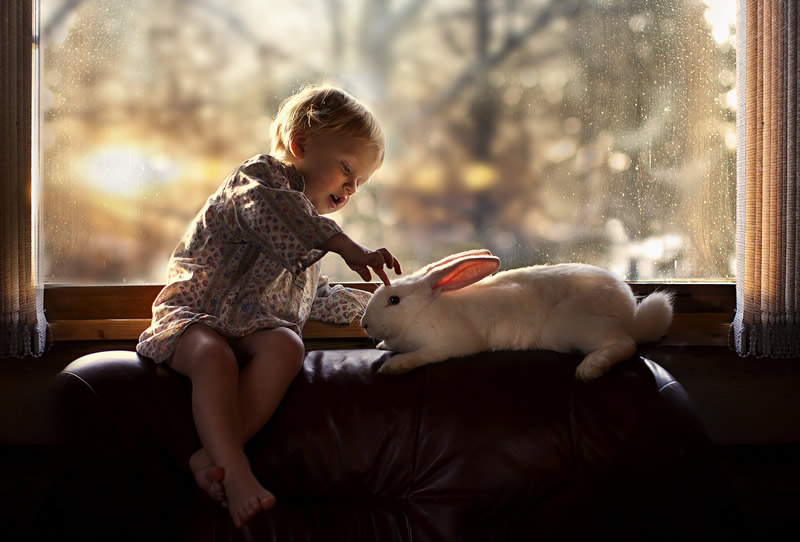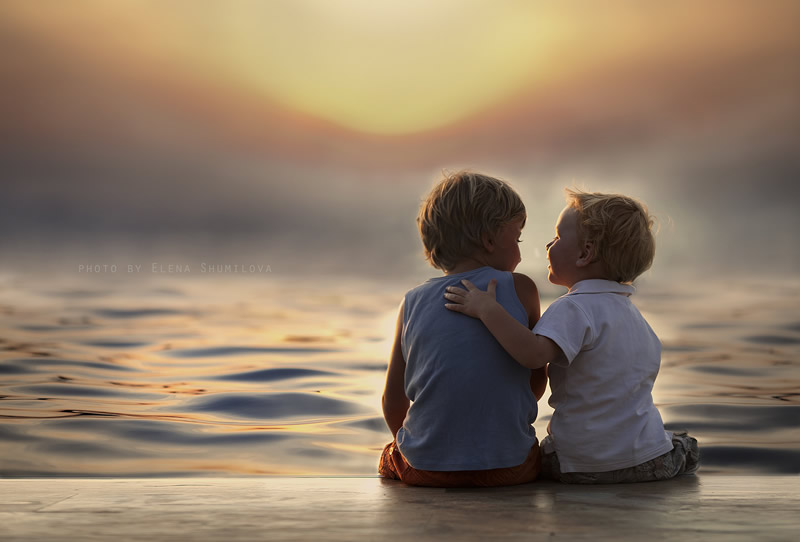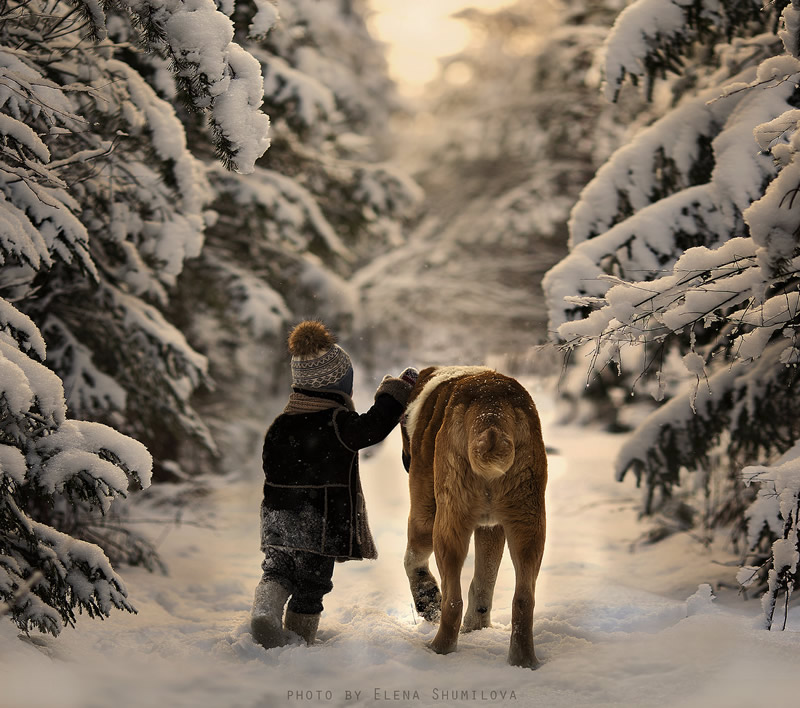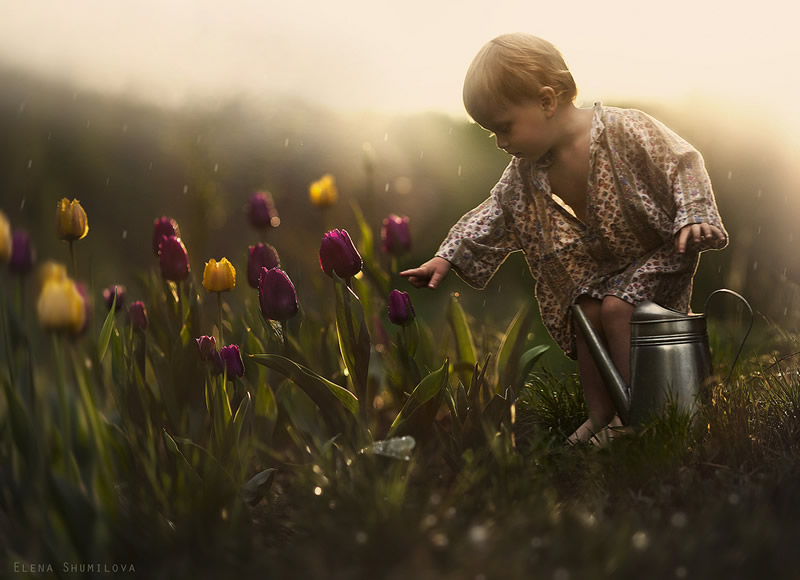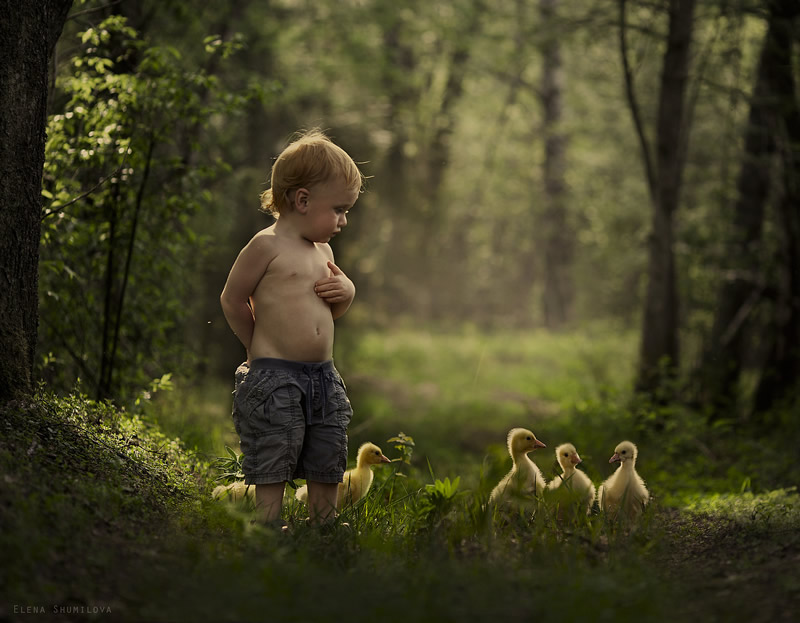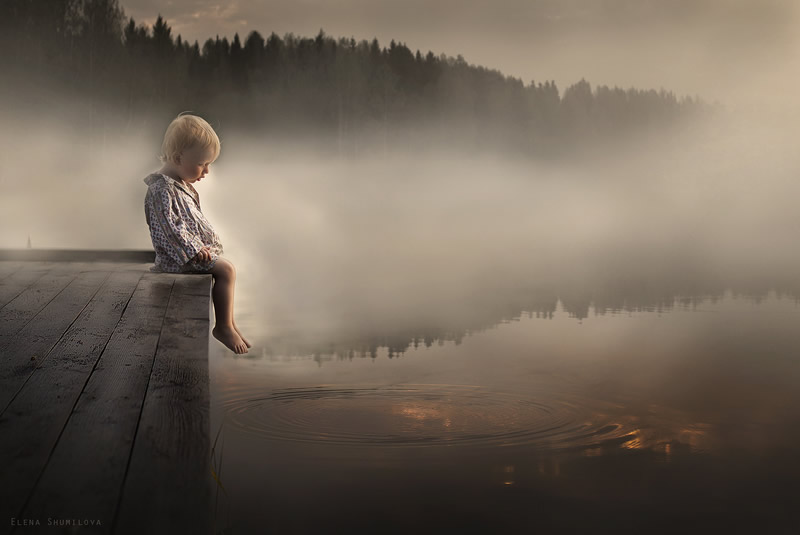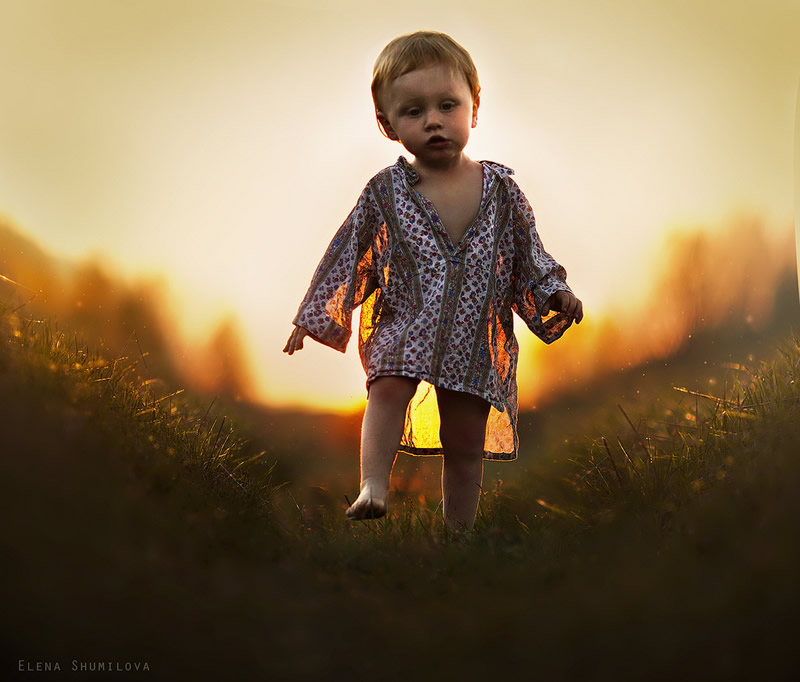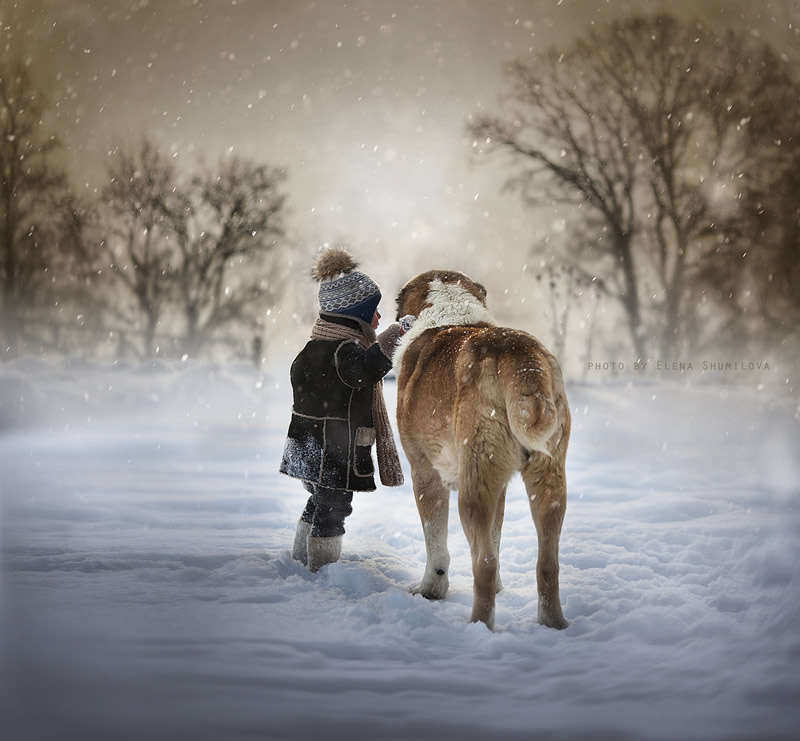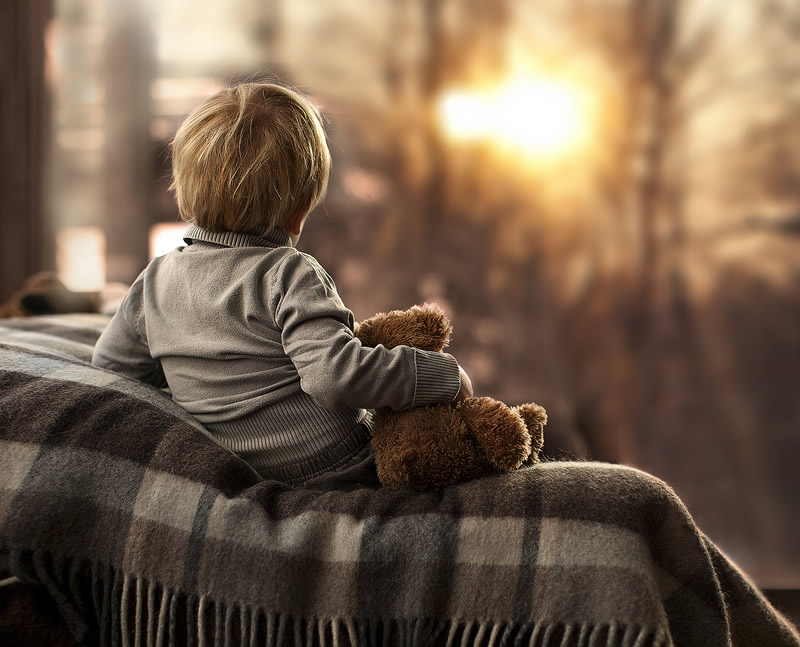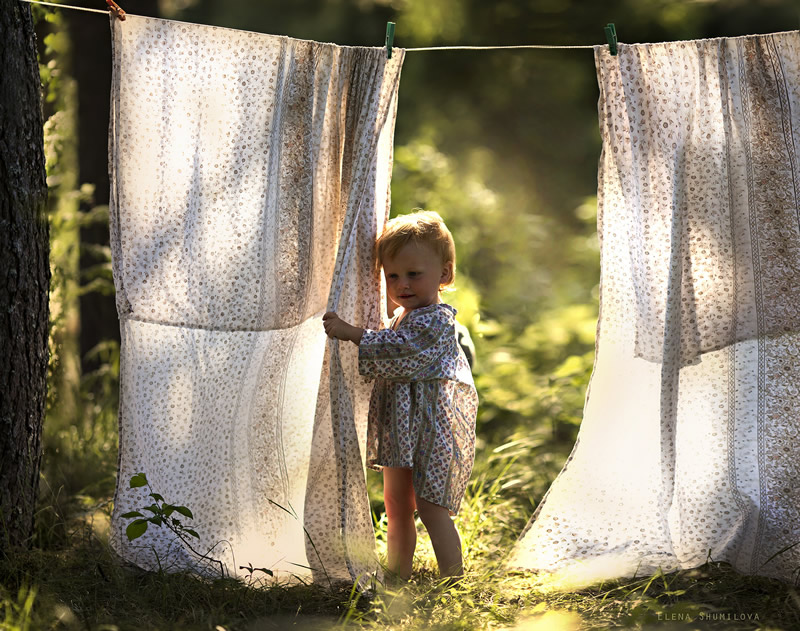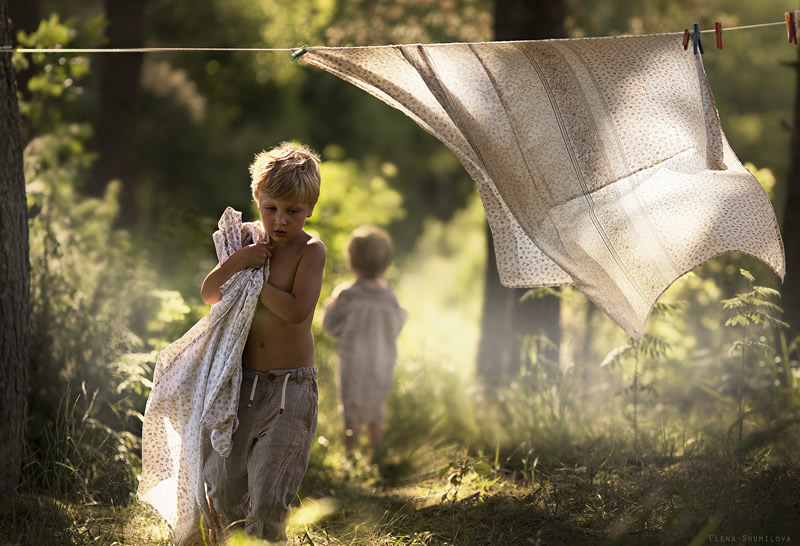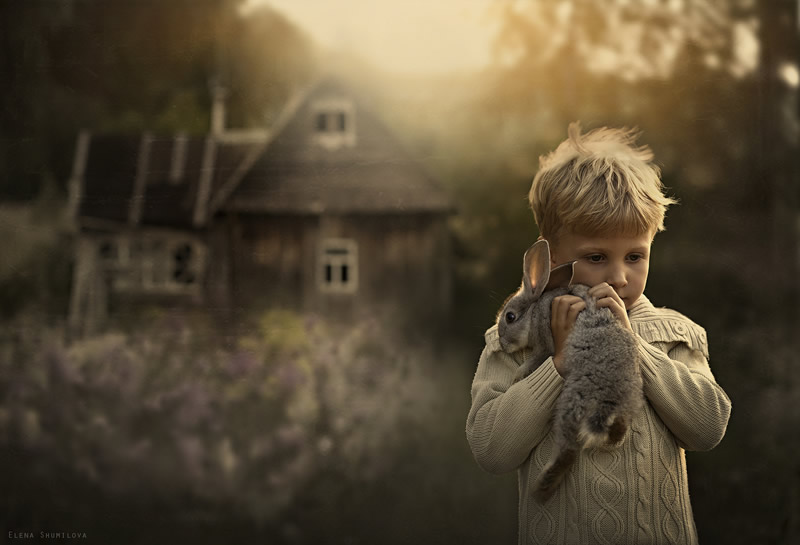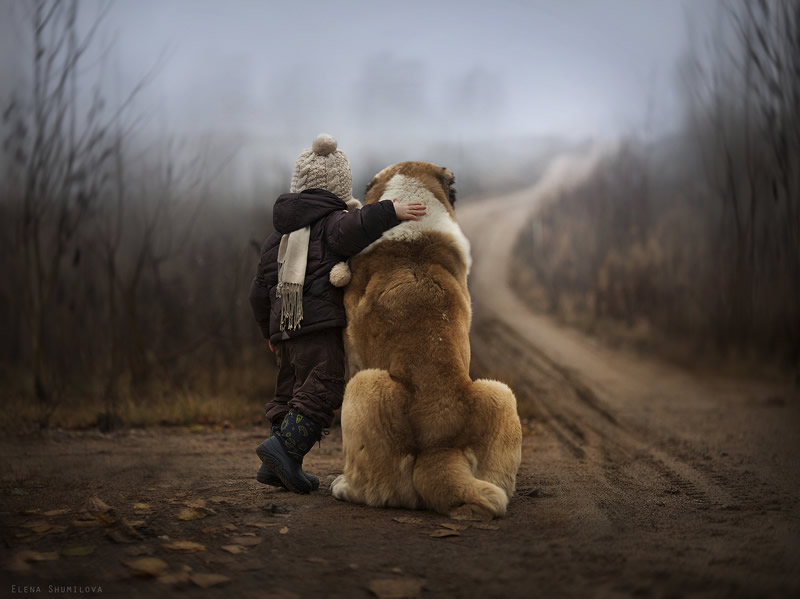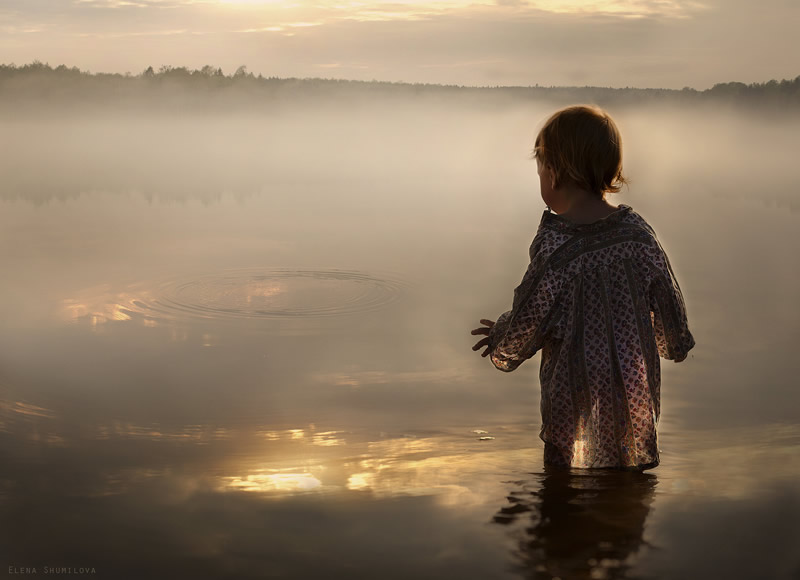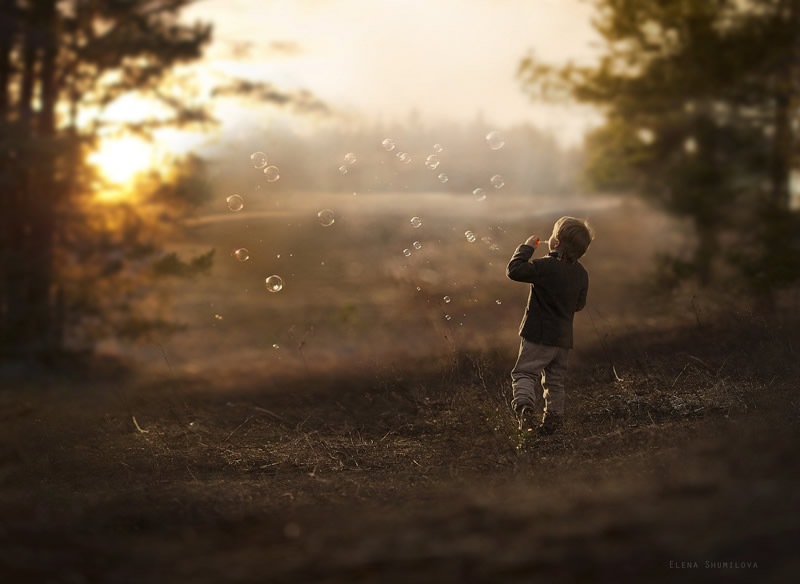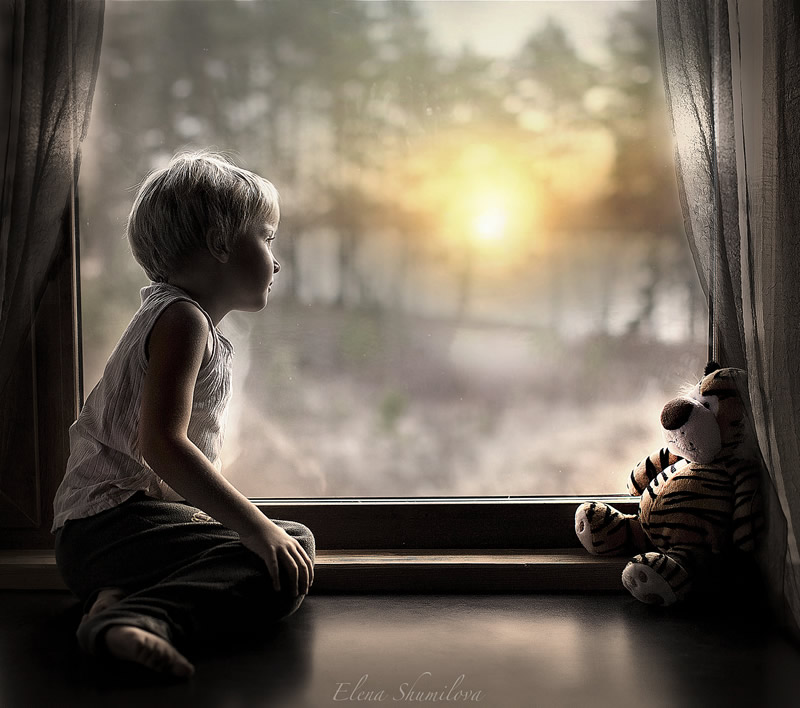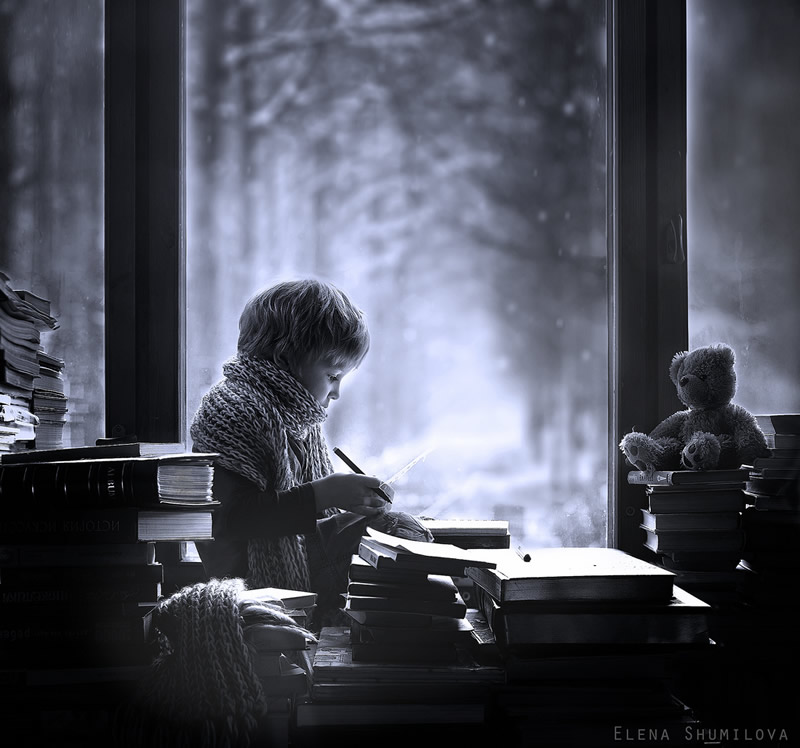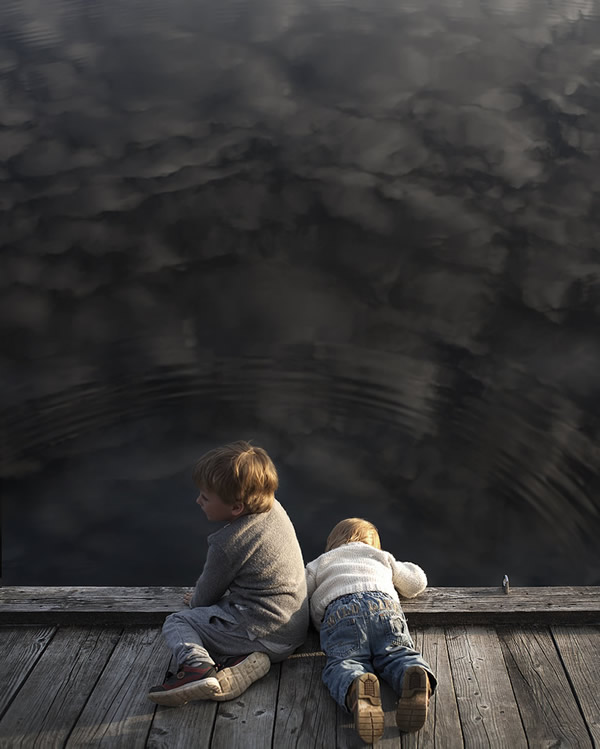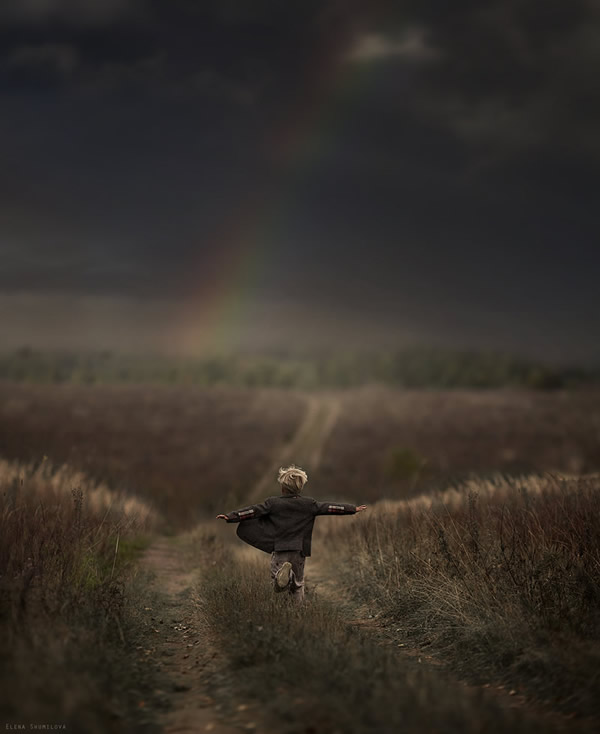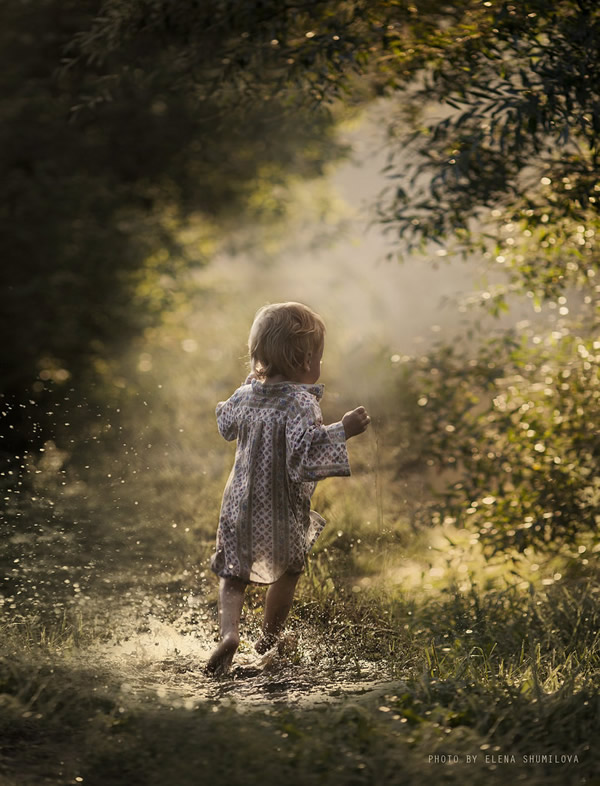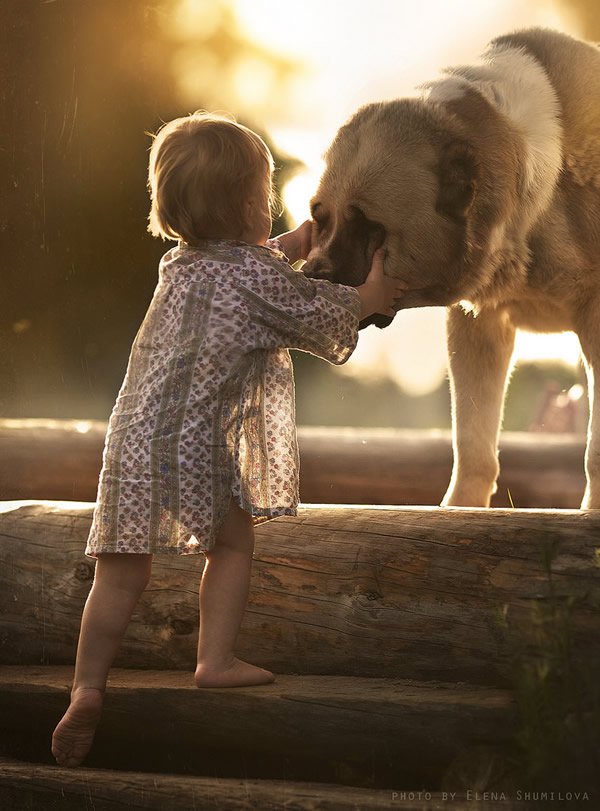 You can find Elena Shumilova on the Web :
Copyrights:
All the pictures in this post are copyrighted Elena Shumilova. Their reproduction, even in part, is forbidden without the explicit approval of the rightful owners.