This is Vasco Trancoso for you, having retired being a medical practitioner, Vasco started to revamp his good old passion which is looking phenomenal now after few years. This is one of the finest interviews we had in recent times with a street photographer, for the amount of knowledge Vasco has got to share to the web audience.
The medium at which he tries to convey is pretty clear and gives a wonderful evidence for passion is timeless possession. Speaking about his work, its real up-close, uncluttered, so real without any false sense of staged portraits. Take a look for yourself and be inspired.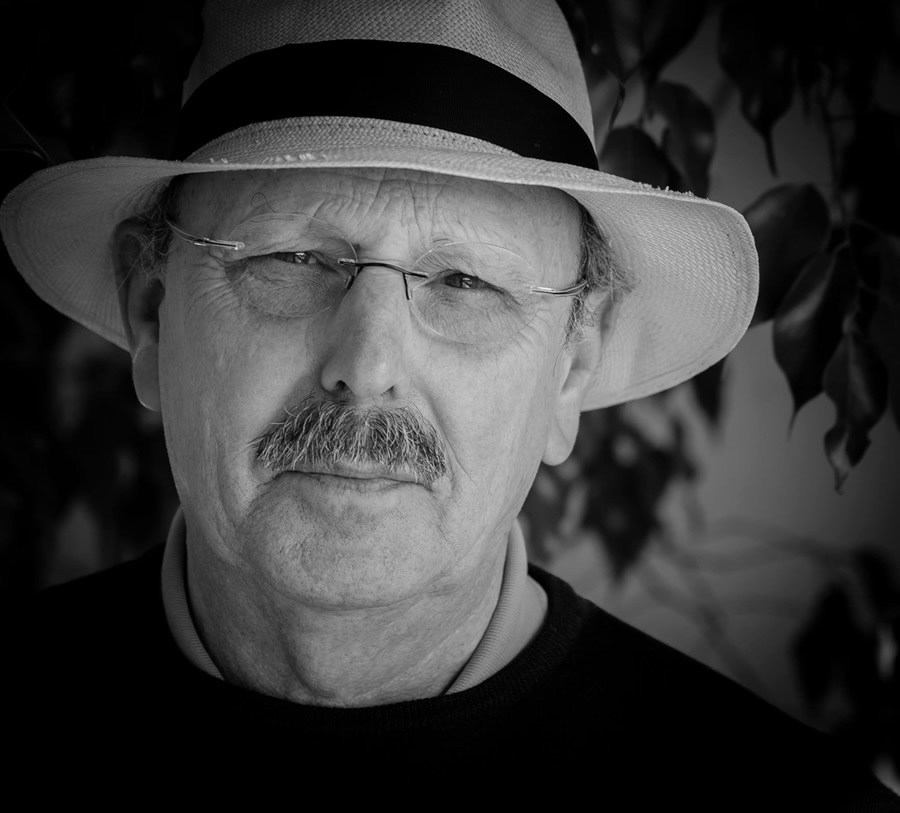 Could you introduce yourself?
I am a Portuguese medical doctor that after retirement, resumed an old passion asleep: Photography. After a first moment with contemplative images of landscapes I awoke, at the end of 2014, to Street Photography. Now I have a daily routine where I shoot for myself and for pleasure. On the streets I´m happy to discover daily miracles that arise as fragments of a parallel dimension where the ordinary and banal can be extraordinary. And the photographer has gradually taken the place of the doctor in me. After all a sign that the search and discovery continue. Outside and inside.
What first drew you to photography and how did you discover it?
When I finished medical school I began to shoot photos after my father offered me a Nikon F2. We were in the golden age of analog photography in the 1970s when I made my first photographs. Besides candid's, I photographed some travelling circuses, some of the 1974 revolution episodes, graffiti, and life and death in the ancient civilian hospitals of Lisbon as well as old persons living at "rest" homes for the elderly. And then I become a full time Gastroenterologist and almost stopped to photograph.
After retirement I started to make digital photography in 2010 (first with a compact pocket camera), and it was a natural impulse to photograph the Óbidos Lagoon (8km away from my house) — because it is the most beautiful, and largest, lagoon in Portugal. But everything changed about an year ago, when I rediscovered the (irresistible) pleasure of making photography on the streets — a healthy, and saving, obsession that "forces" me to walk every day. Without photography I probably couldn't exist. I live alone, and photography is my daily "anti-depressive" drug for these days of retirement. On the other hand, these photos about ordinary moments, of life nowadays, on the streets, allow me to document and read and think more deeply about a time and place where they were made. In this case about aspects of life in the small town where I live (Caldas da Rainha) in central Portugal.
What makes Street Photography so special for you?
I´m fascinated by the unpredictability of street photography. Doing photos on the streets allowed me to discover new ways of shooting, and eventually led me to my own style. Of course, the contact with people is crucial. Especially those who due to a disability are excluded by society. Photography made on the street, for me, is a difficult exercise in communicability that forces me to overcome my natural shyness and be a better person. It is indeed a great challenge.
But I found that taking time to photograph the streets brought me back in touch with people instead of things. Fortunately, because I was a doctor, I can now shoot without being a photographic "functionary". I might not be able to make photography that someone ordered. Photography for me is a space of freedom where I evolve. At such times there is only the act of the photograph, and I forget myself. Everyone can fit into the framing. There are not excluded or invisible people in the theater of human life. However, I do not know if what I'm doing should be called "Street Photography". As you know, there are controversies about the application of this term. While some purists argue that Street Photography must be made exclusively, surreptitiously, in absentia of the subject's authorization (not to modify the normal flow of events), others are more tolerant and have a broader concept of the art. I think that, even in candid shots, reality is in some way also modified. Because the edges of the frame separate two worlds (what is included and what is excluded), and it´s this separation that creates the magical world of photography, it turns out to be different from what really happened. However, we no longer live in the golden age of Henri Cartier-Bresson. This is a time when the laws, and the people, increasingly "attack" those who shoot on the streets. I'd rather just say that my photos are made in the streets and with people. I´m not worried about definitions that can prevent me from doing what I feel.
Few words about you street portraits?
In the case of the close-up portraits, I´m usually talking to the people I met. I shoot as close as possible. I do not ask for people to smile. I avoid stereotyped smiles. I look for genuine expressions that arise spontaneously during conversation. It is important to listen to others and have an honest and friendly approach.
One moment you want to relive being a photographer?
It often happens that after the conversation, and after the photos, people feel better about their distress and concerns. And I feel what I felt before as a doctor: happy to help others. But I am also helping me. When I'm facing others, I´m also facing myself. After all, to photograph is also to learn about others and about myself. Shooting on the streets of a city is a constant learning curve that requires reflection, especially about peoples' lives. It is an act of love/compassion for others told by images.
Your gear?
I use a Canon Mark III and a Canon 5DSR with lenses 11-24mm and 24-70mm. But I think we should not be a slave of photographic techniques; they should not override the style, emotion and aesthetic sensibility. The medium of photography is not as important as the image itself. The "soul" of the image is more important than the technical details. When I appreciate a great photo I do not ask "how?" but "why?" There are differences between a piano and a sonata. You can have a great piano and not be able to produce good music.
Your favorite photographers?
The most important influence was the discovery of photographs by Tony Ray-Jones, in the 1970s, integrated into his book "a day off". The social satire and humor combined with intelligent subtle and complex (and subversive) framing made me begin to see photographically in a different and deeperway. Another significant influence were the Fellini movies in which an almost caricature close-up is crucial.
Apart from Photography, tell us your hobbies and interests?
Music is part of my everyday life. Especially Jazz. I also do some painting (acrylic on canvas). But I must say that Photography is not a hobby. Now Photography is my main activity.
Any tips for aspiring street photographers out there?
For those who are just getting started photographing on the streets, I would say to respect people, always walk with a camera, walk a lot, and enjoy the sense of chance. The daily miracles are waiting outside. Live photography with a passion — without restrictions — and stay focused on each image you are doing. After looking once, go back and look again. Visit the same sites and try to discover new opportunities. Patience is key. To build your own style takes a long time without denying all the influences that you may have — it must be genuine. Try to work "out of the box" and shoot each picture as if it were the last. Find inspiration by looking at books with photos of the great Masters, and see many good exhibitions. Challenge the rules, and always try to evolve gradually, transforming your photographic eye. The rules act as a guide for people who are beginning to take pictures. After that, they are no longer necessary.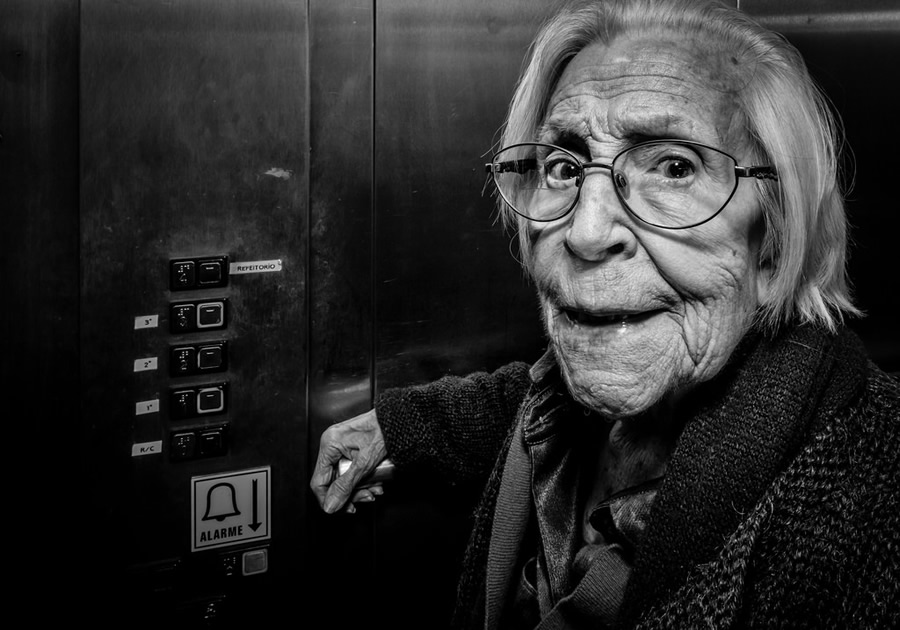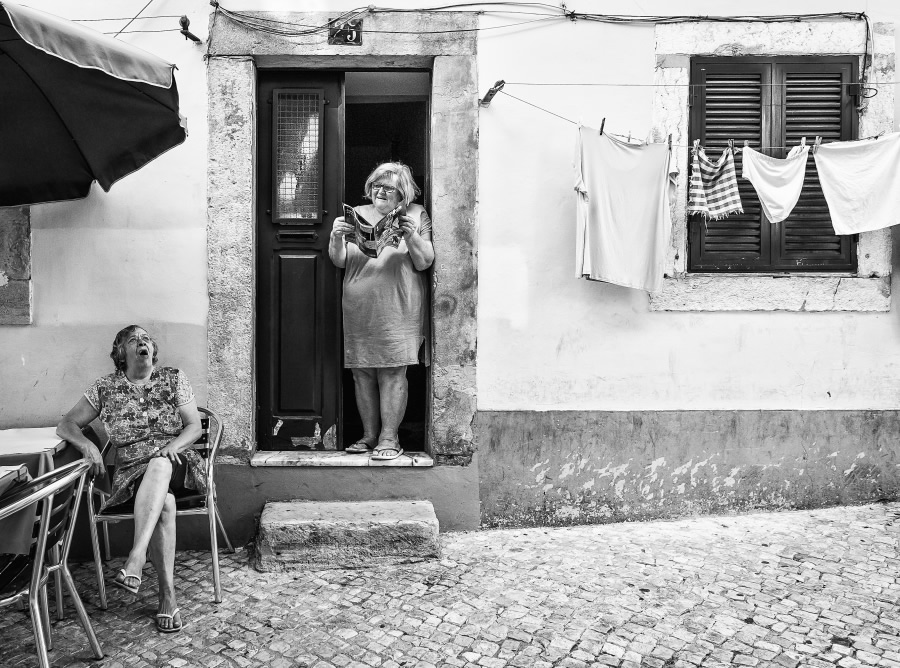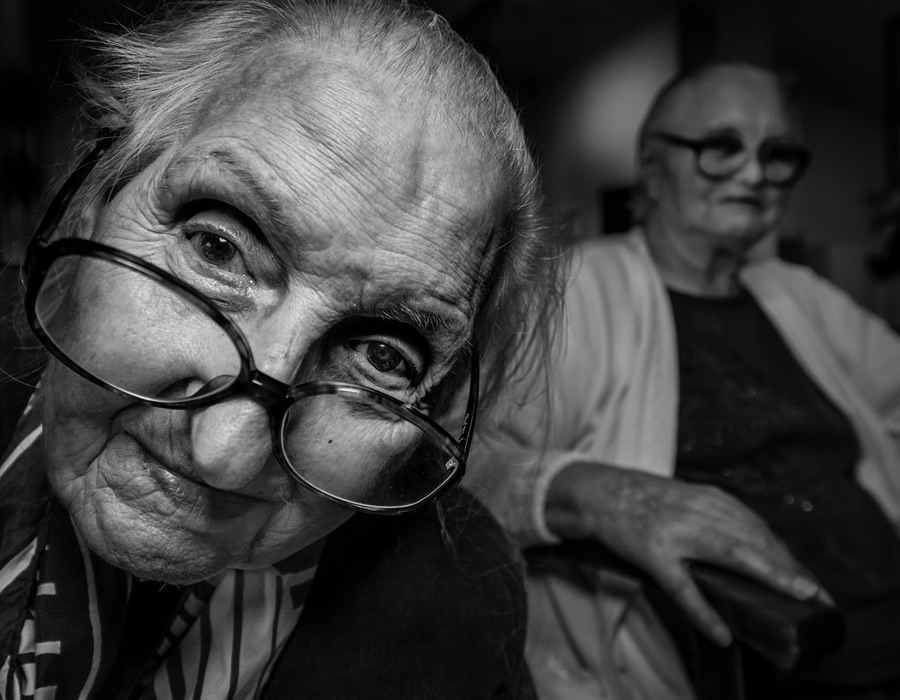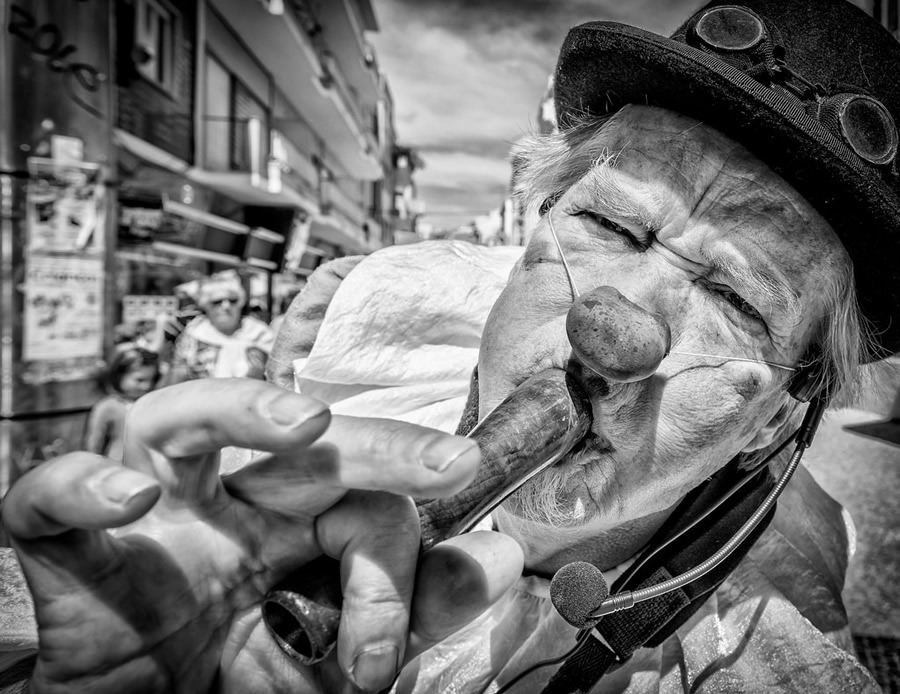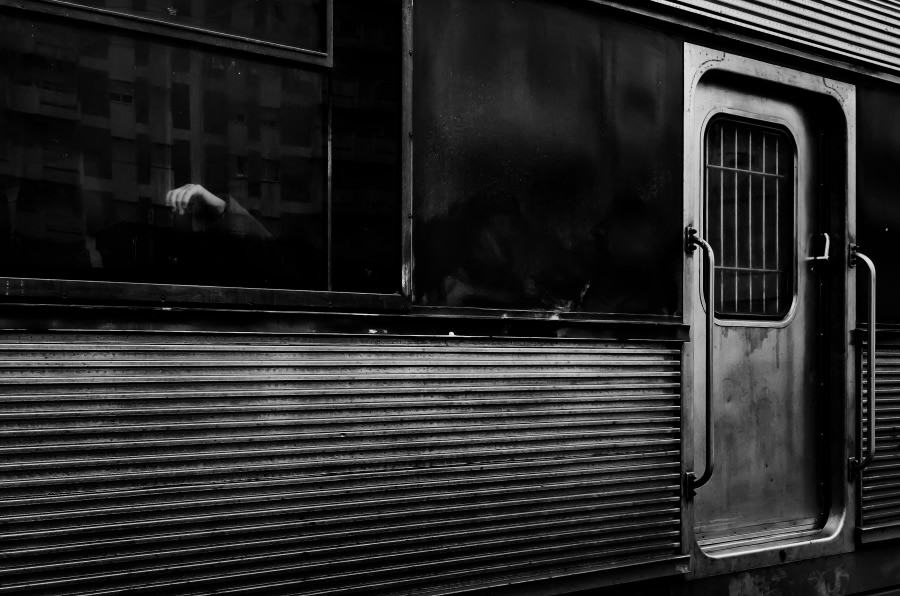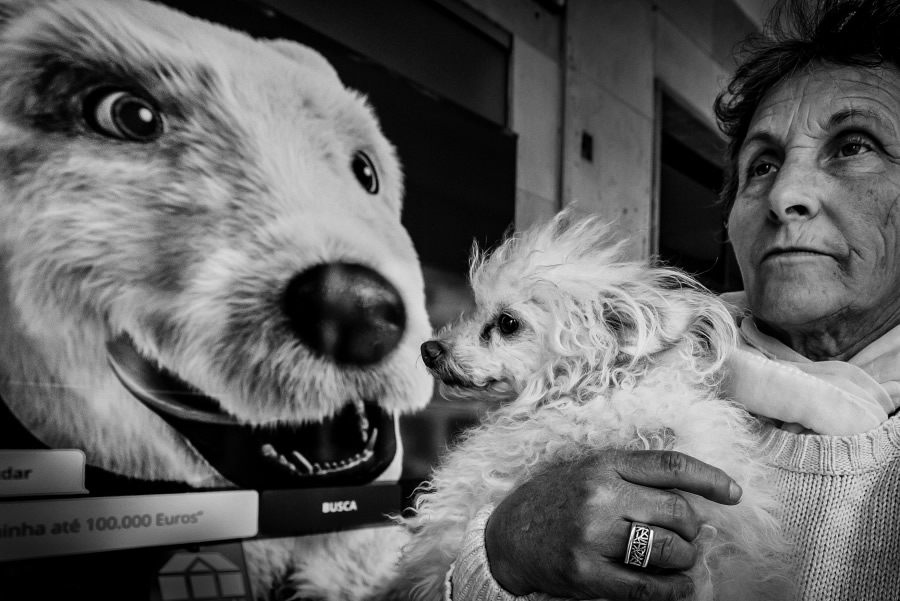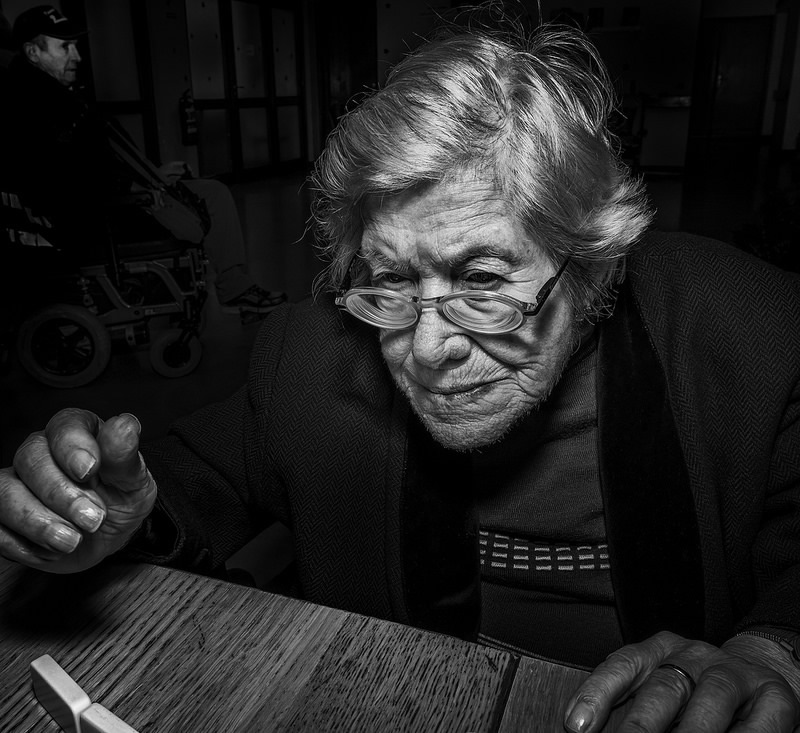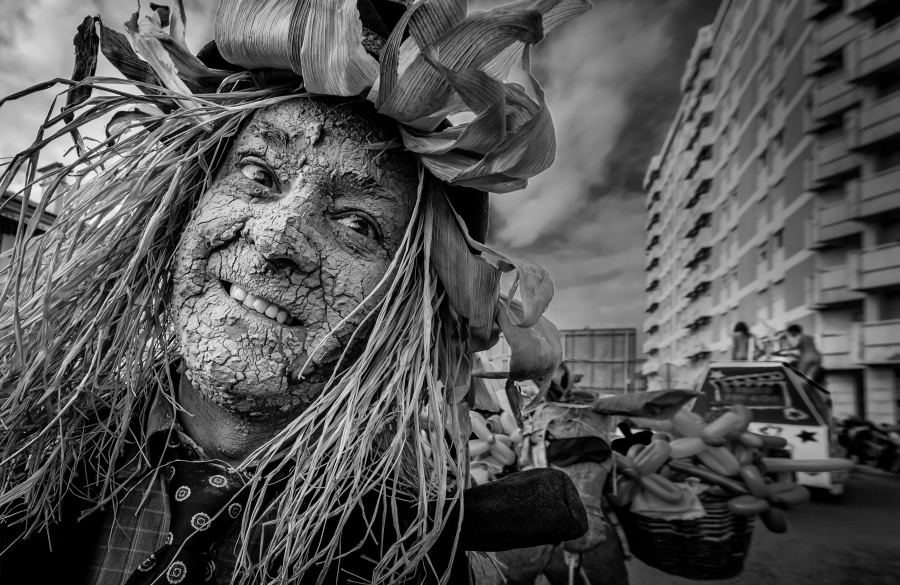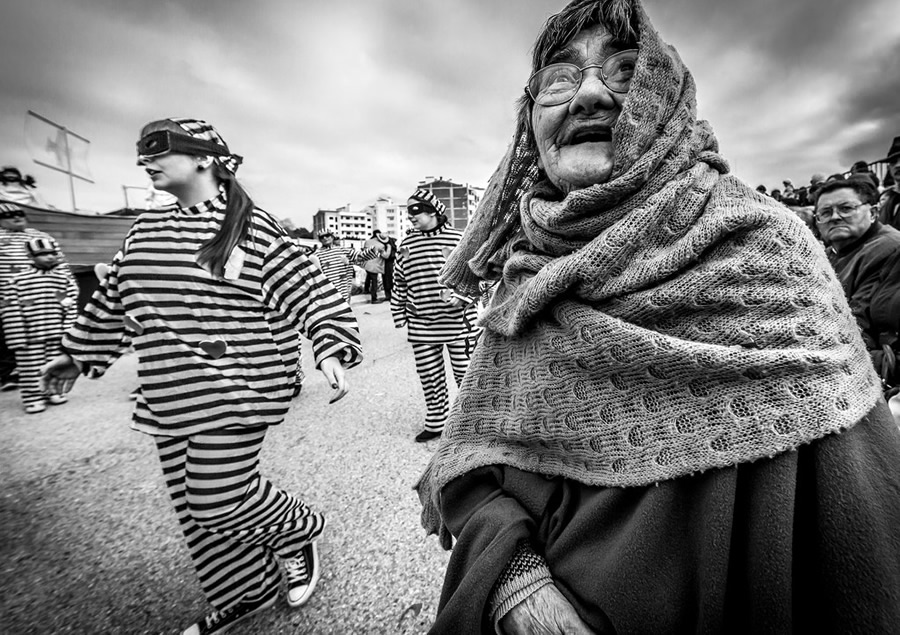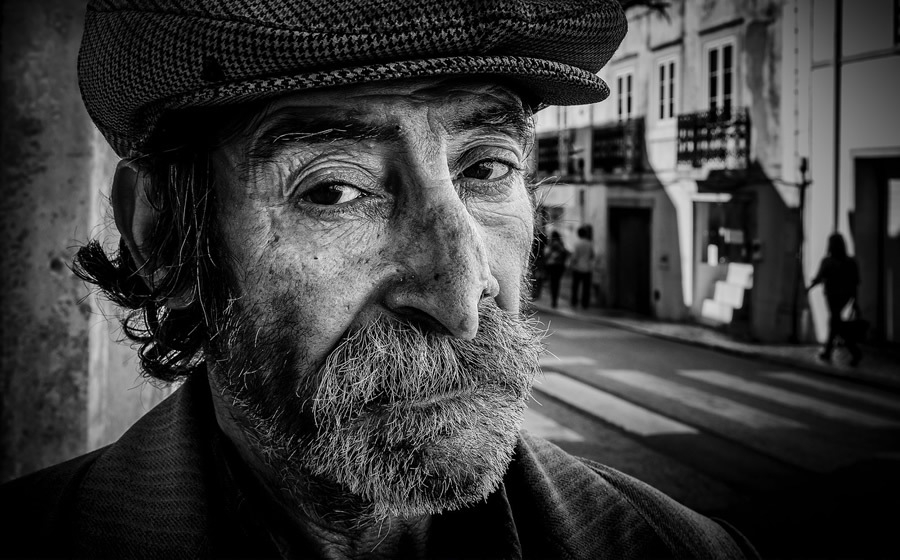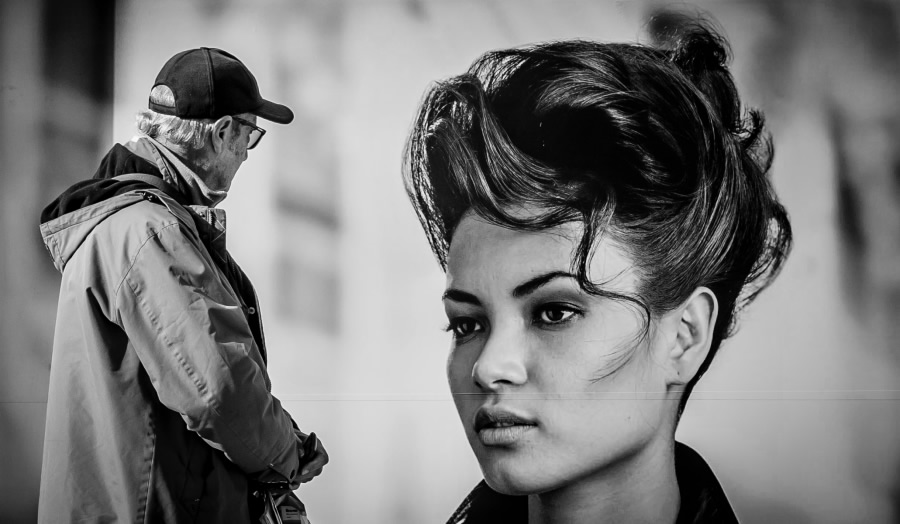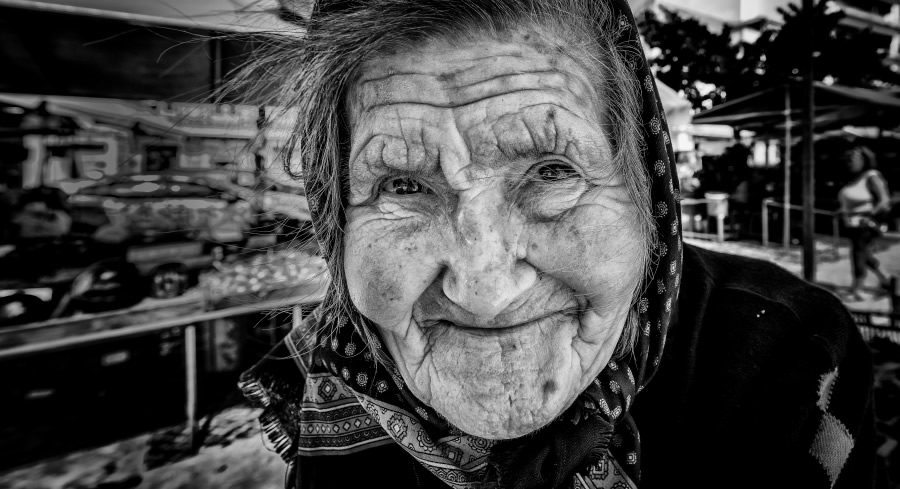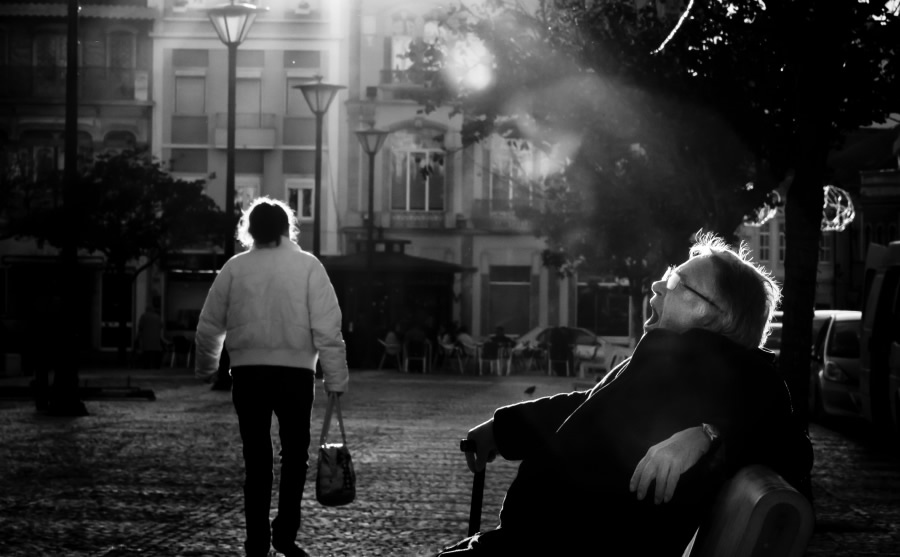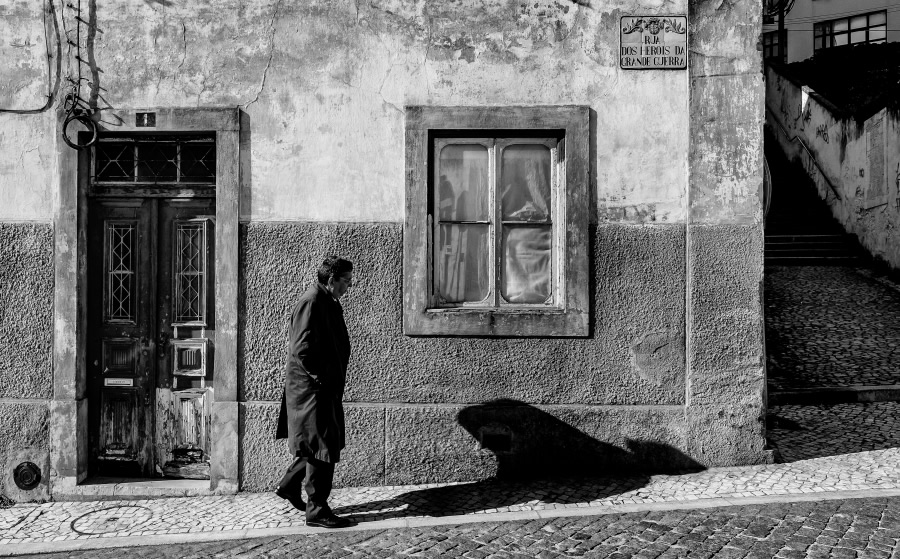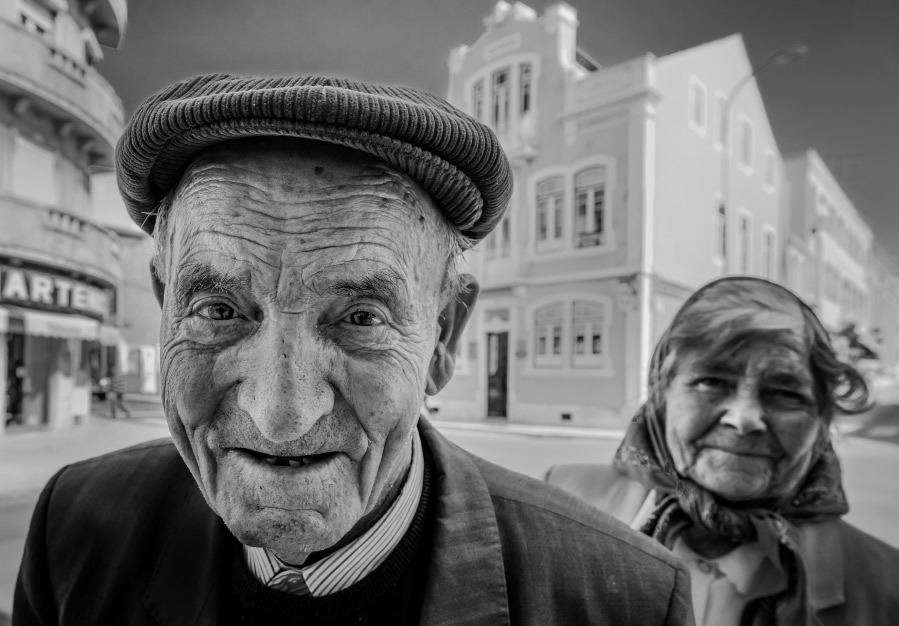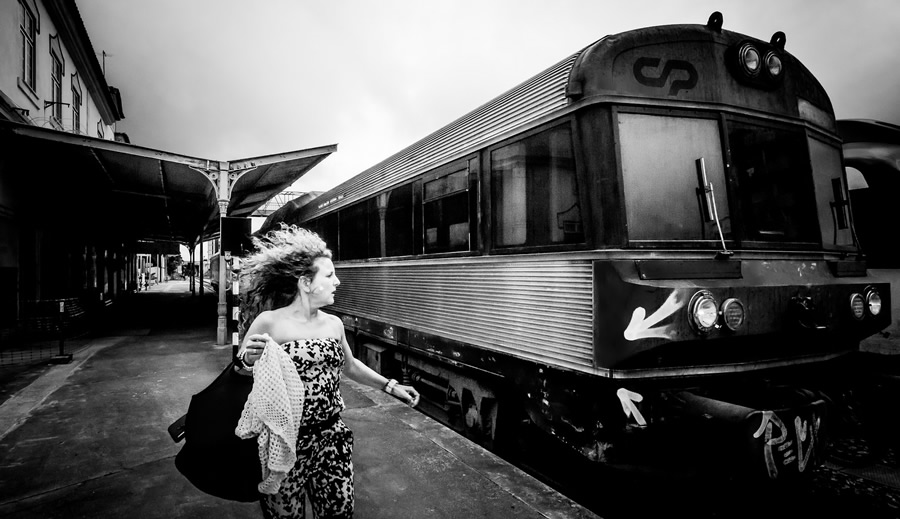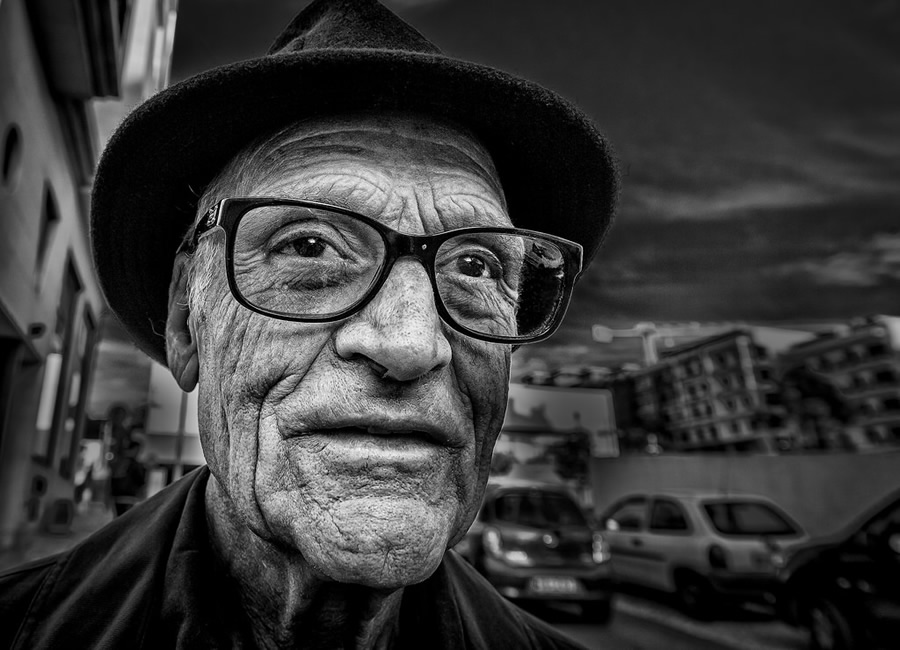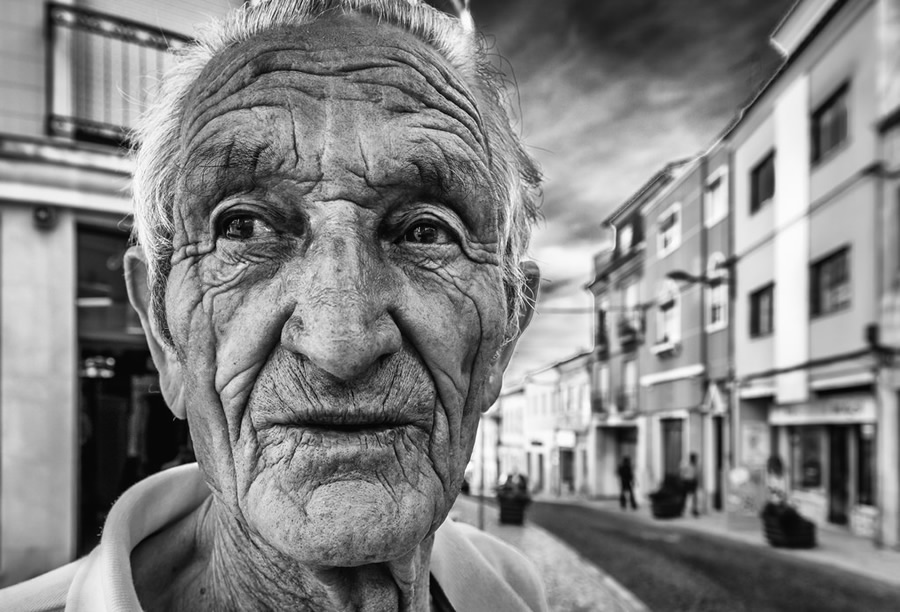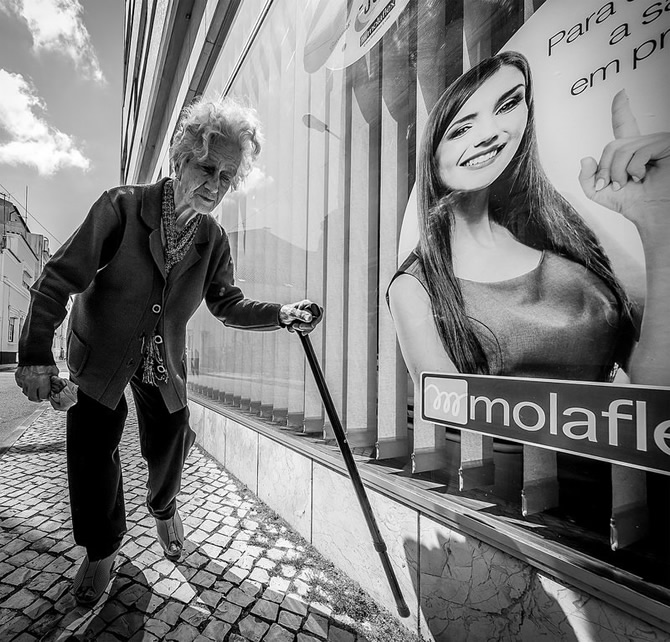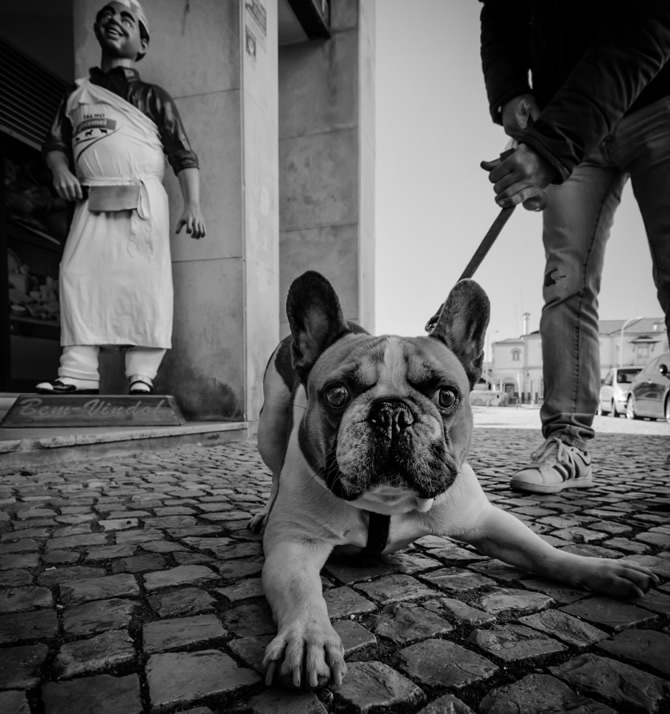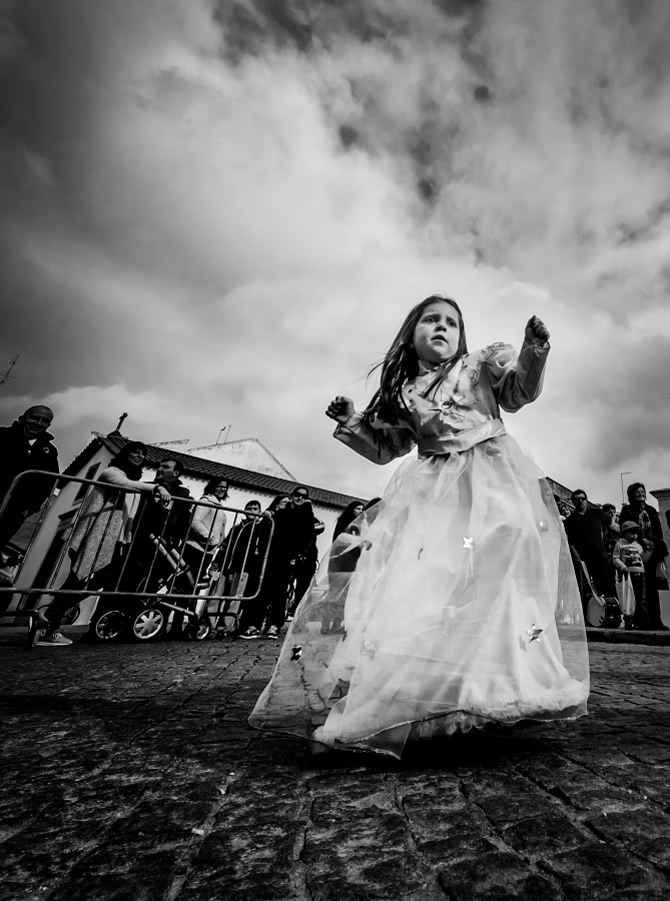 You can find Vasco Trancoso on the Web :
Copyrights:
All the pictures in this post are copyrighted Vasco Trancoso. Their reproduction, even in part, is forbidden without the explicit approval of the rightful owners.