Rohit Vohra is a street/ travel photographer, educator and Co-founder/ Editor in Chief of APF Magazine. In a search for methods to read the city, his photographs are often about humans and basic living elements. He received his BFA from College of Arts, Delhi in the year 1997 and has been photographing for over 15 years. He is one of Asia's most prominent street photographer. His works have appeared in numerous Newspapers/ Magazines all over the world. Among other commercial work, which includes product and fashion, he personally likes street photography because of the uncertainty, the challenge, the joy of capturing that perfect moment, perfect in terms of light, texture, and elements all perfectly in place.
For him, street photography is one of the purest forms of photography. He says, "It is also one of the most difficult forms of photography. It's difficult because we usually don't have much control over the environment, well at least as much as we might like." He is a Leica Brand Ambassador and Mentor. He is on the judging panel of some of the top Photography awards in the world. Including IPA, PX3, SIPA, MIFA, Tokyo International Foto awards, Photography Grant etc.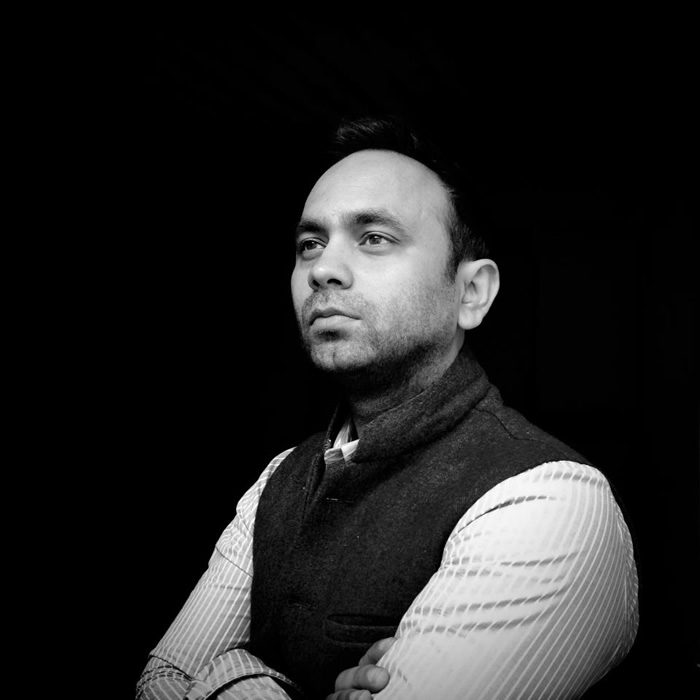 You can find Rohit Vohra on the Web:
What is your first childhood memory?
I am so bad with memories, I keep forgetting important dates…but memories come and go in flashes, the earliest memory I would say is of traveling with the family, studying hard, sleeping on the terrace of the house…under the stars. Playing outside and watching movies on weekends.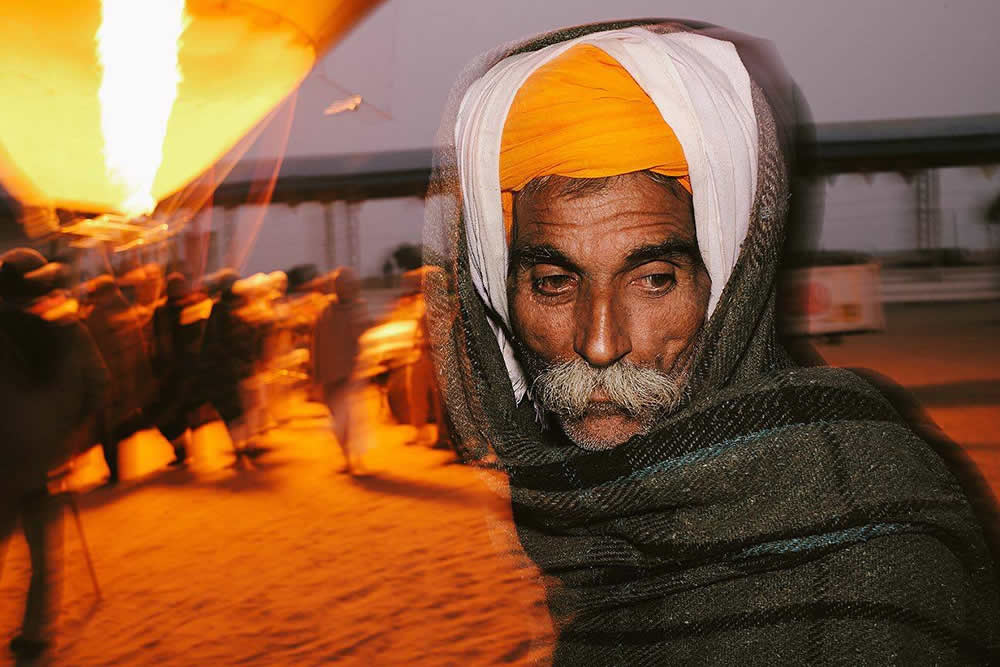 Are you still learning who you are?
I think we are always evolving, learning and growing. I feel the day we stop learning we start dying. I am a very different person than what I was 2 years back, sometimes I surprise myself doing things I thought I would never do. I am trying to understand who I am, what my purpose in life is.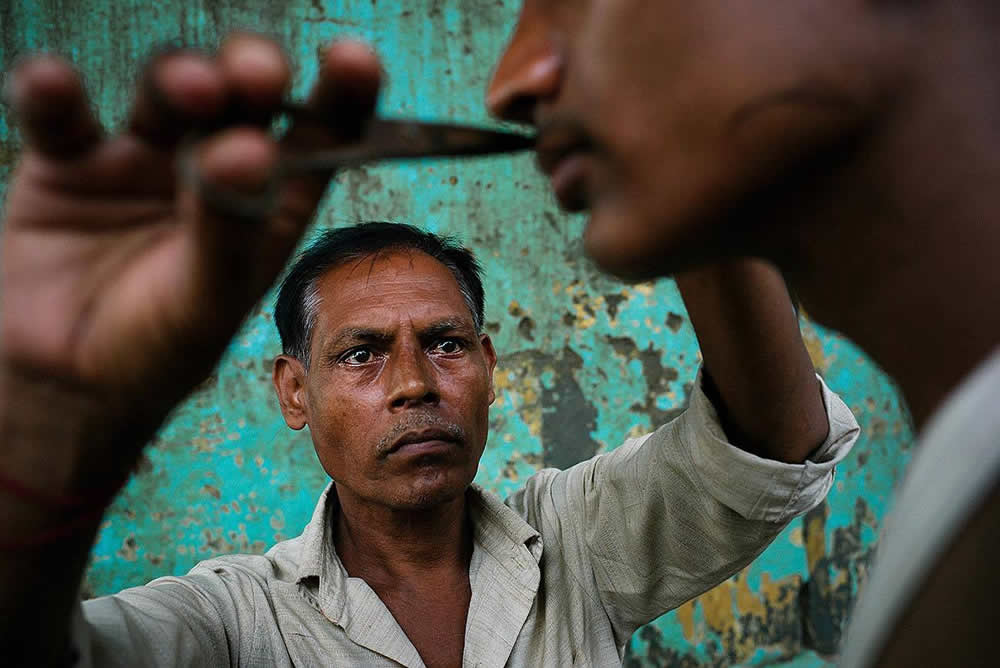 Who are you when no one is looking at you?
I am an introvert if I didn't have to step out….I would always stay at home. I like seeing new places, but I don't like to travel or be away from home for a long time. I like teaching and taking photographs, that's like therapy for me.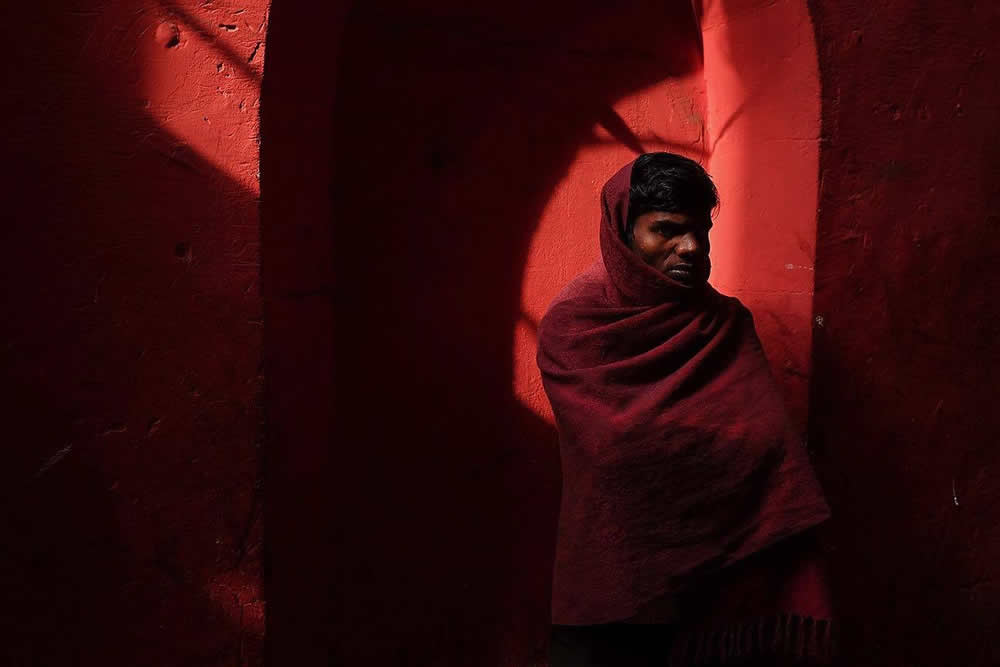 What got you involved in photography in the first place?
Almost everyone in my family has Fine Arts background. I studied Fine Arts too and specialized in photography in 1997. I enjoyed it more because I was lazy and didn't enjoy sketching so much. Photographs soon became part of my sketchbook. Didn't shoot much from 1998-2003.
In 2004, we had twins and I got back to photography again, this time more for myself, to create memories and not for commercial purposes.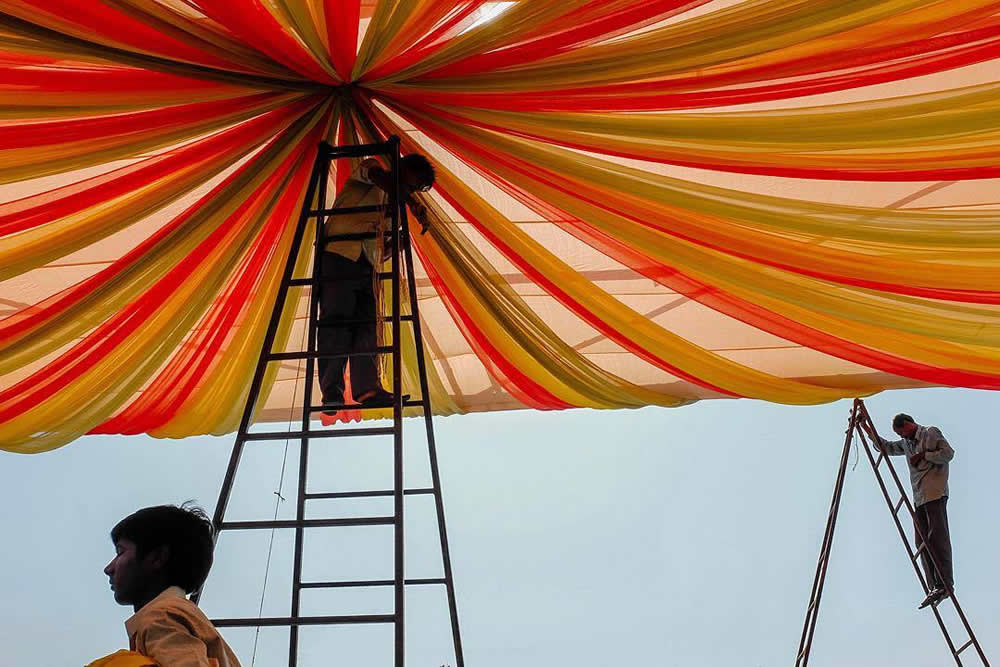 There's a thin line between invading people's privacy and taking their photographs. Why do ethics matter?
Ethics define who we are. Without ethics, all our actions will be aimless. How we react to a situation will depend on our ethics. It is a way to categorize our values and pursue them. Everything that I have been through, every song I have heard, every movie I have seen, every book that I have read, every relationship I have ever made, makes me who I am and defines my ethics. When I am out shooting, I carry those values and principles subconsciously and they define who I am as a photographer. I often go close to people when I am shooting, but at the same time, I try not to offend them.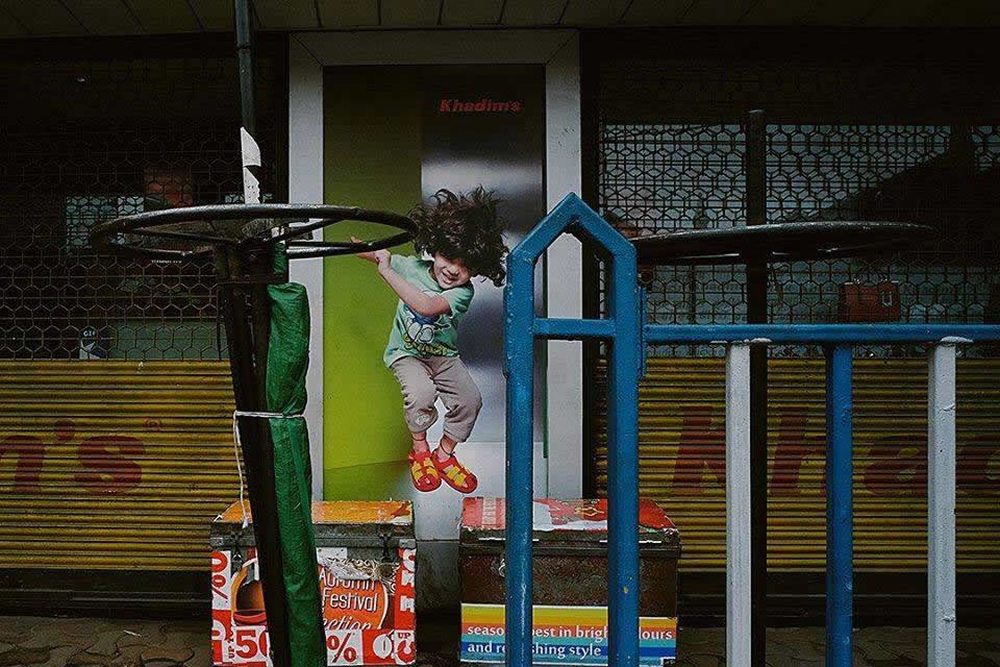 Bruce Gilden claims that photography is a voyeuristic medium. Does it resonate with you?
Everyone is entitled to their opinion. Voyeuristic has a very loose definition and one of the characteristics of the voyeur would be to derive pleasure from watching other people do private activities. I would politely disagree with Bruce Gilden.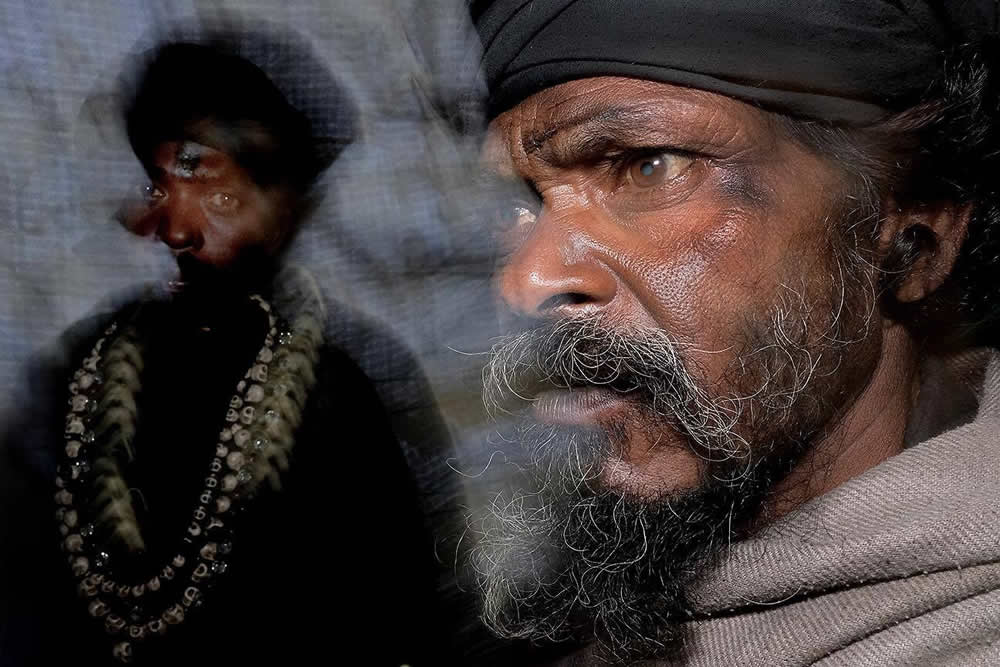 Have you ever acted rude in front of people you have tried to photograph?
Honestly, I don't spend too much time at a scene. Once I have got my shot, I walk away. I almost never have a conversation with my subjects. Most of the times people don't notice and at times when they do, just look at them and smile as you walk away. A smile helps and also I pretend I don't understand the language and filter their foul words if any.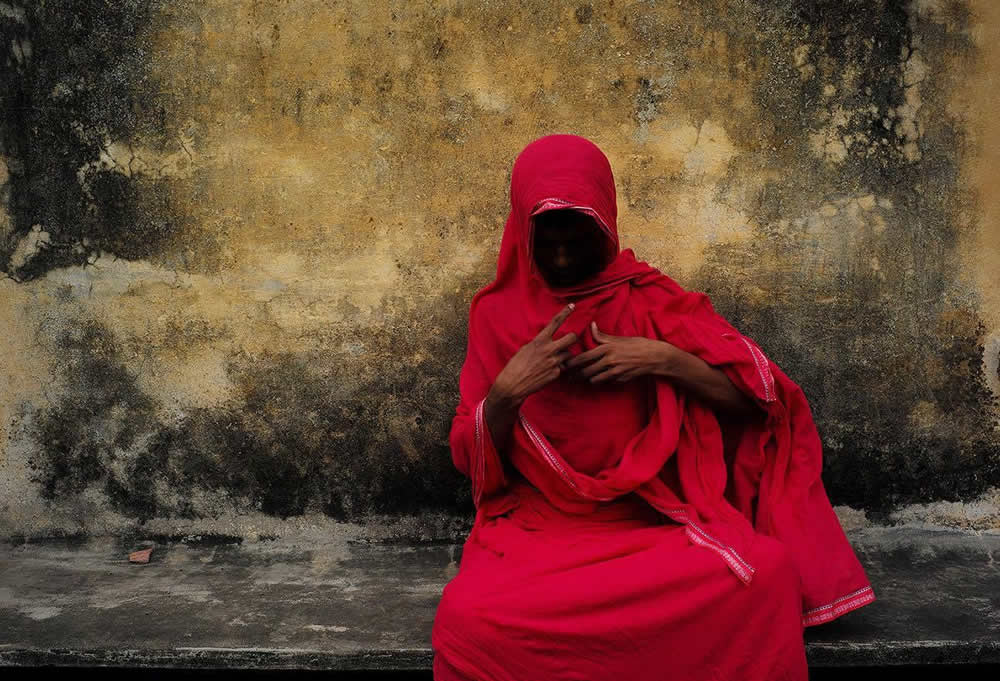 Have you ever been following your subject that the person could eventually think you're a stalker or a pervert?
(Laughter) No, that has never happened.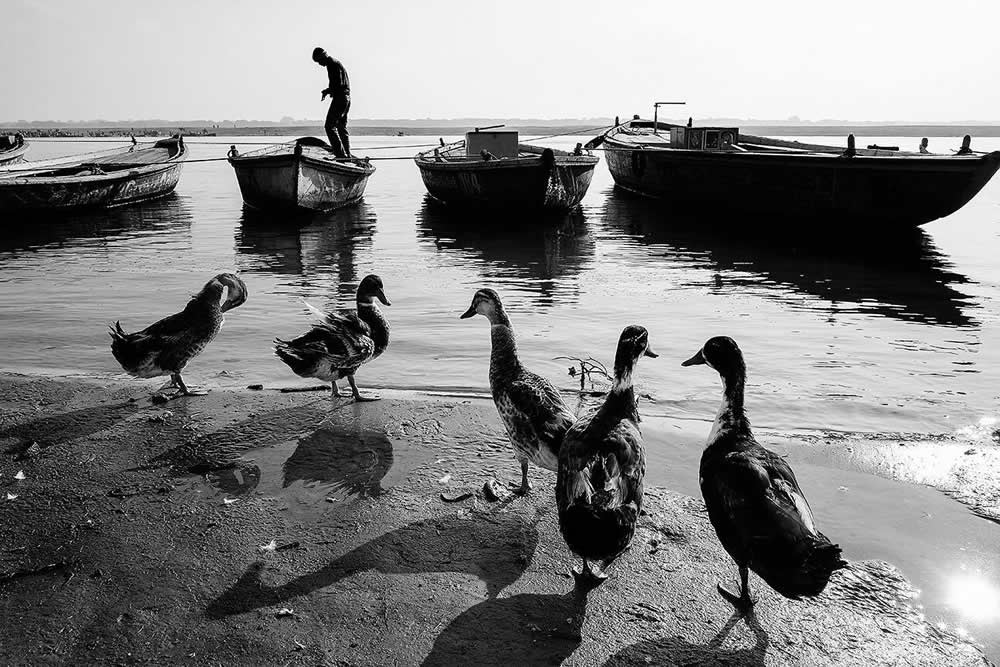 Ansel Adam once said: You bring to the act of photography all the pictures you have seen, the books you have read, the music you have heard, the people you have loved. Could you tell us about your favorite photographs, books, music, and people who are closest to you?
I think I already mentioned this, I do agree with Ansel Adams. I have many favorites, I am particularly fond of Josef Koudelka and Daido Moriyama. My favorite book would be Daido's Terayama. Daido's work has always inspired me.
I listen to Sufi music a lot. I am not an outgoing person, so I have limited friends and people I like to spend time with.
Gloria Steinem once said: The truth will set you free but first will piss you off. Are you nervous when someone goes deep and scrutinizes your work?
I think all artists are emotionally invested in their works and it's not really a bad thing to be affected by critique. I always try to take critique in a positive way. What matters more is where the critique is coming from. A healthy dialogue is always welcome.
As Josef Koudelka once said: "The biggest lesson in photography is that from negative we make a positive."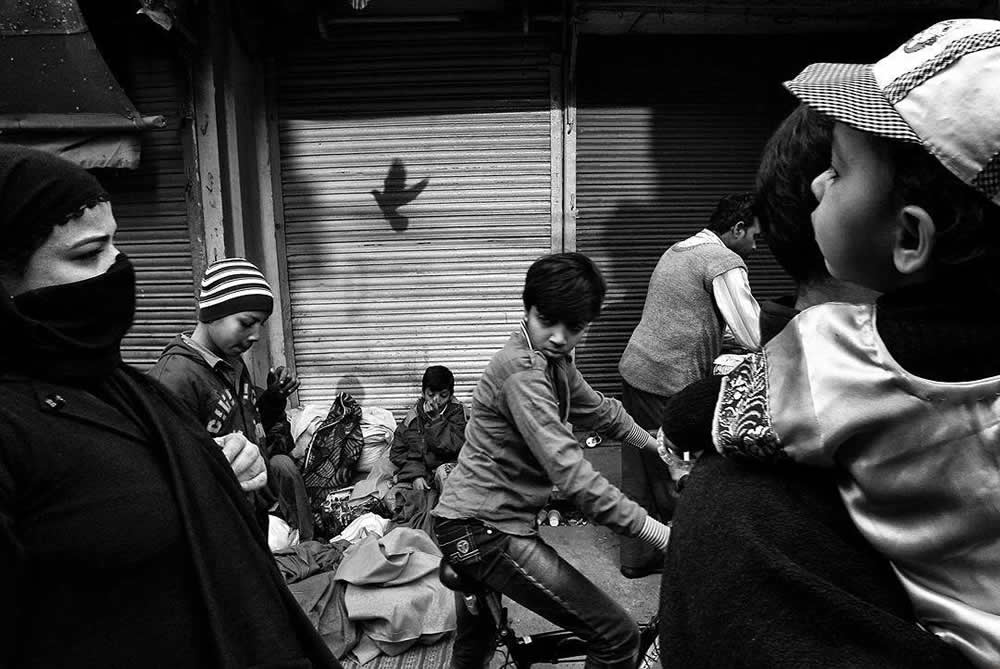 What if you take images for a couple of years and don't get a positive audience reaction? Would you be still taking them?
Fortunately for some of us who started photography when there were no social media, this audience pressure is far less. I have seen people really get affected by responses or lack of responses.
I was taking pictures much before I had any audiences and will continue to do so cause it makes me happy.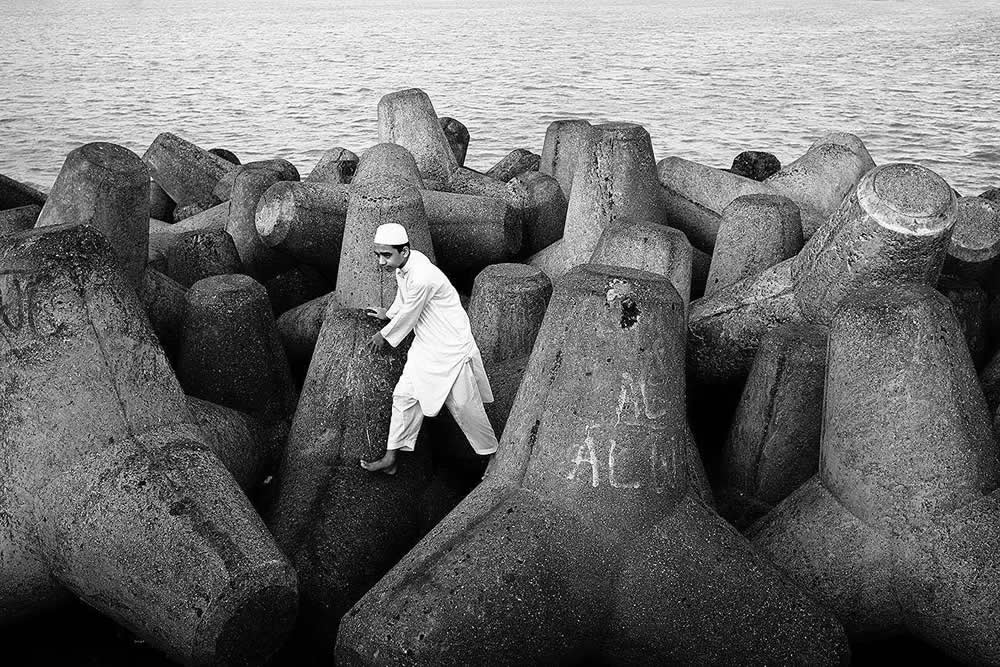 Do you often get jealous of someone's achievements?
I have seen this in many creative fields and especially in photography. People getting jealous or envious of someone's achievements. This is what I always tell them: "Your friend's success is not your failure."
Replace envy with compassion and end of the day, no one has a perfect life. Count your blessings.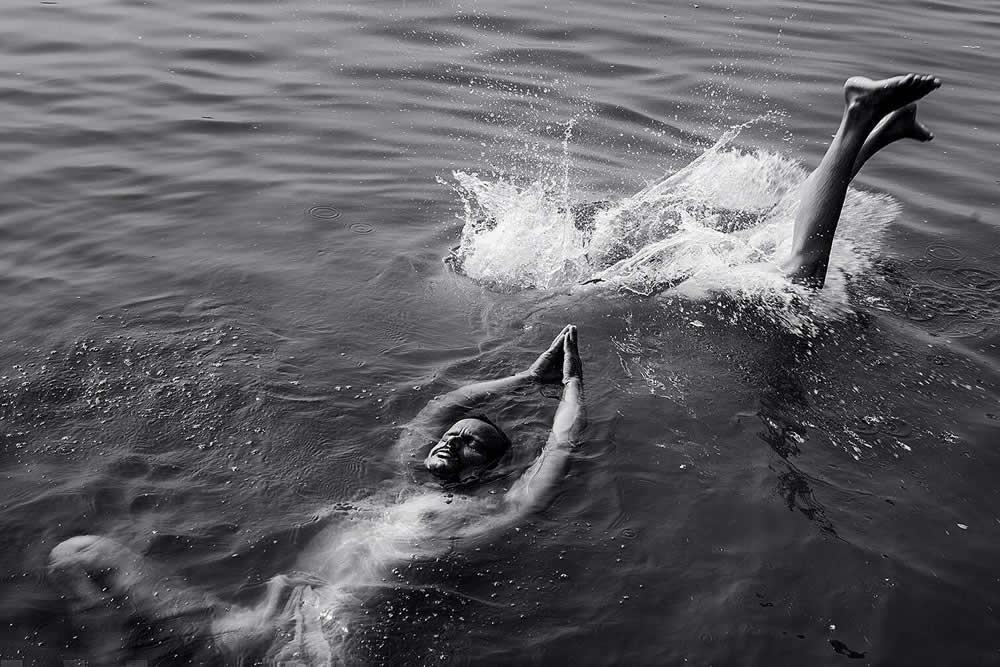 If you could wake up tomorrow in the body of another artist, who would you choose and why?
It would have to be Daido Moriyama, I am so in awe of his works and his vision. The simplicity with which he portrays his subjects.
What artist made the most impact on you and why?
Same as above.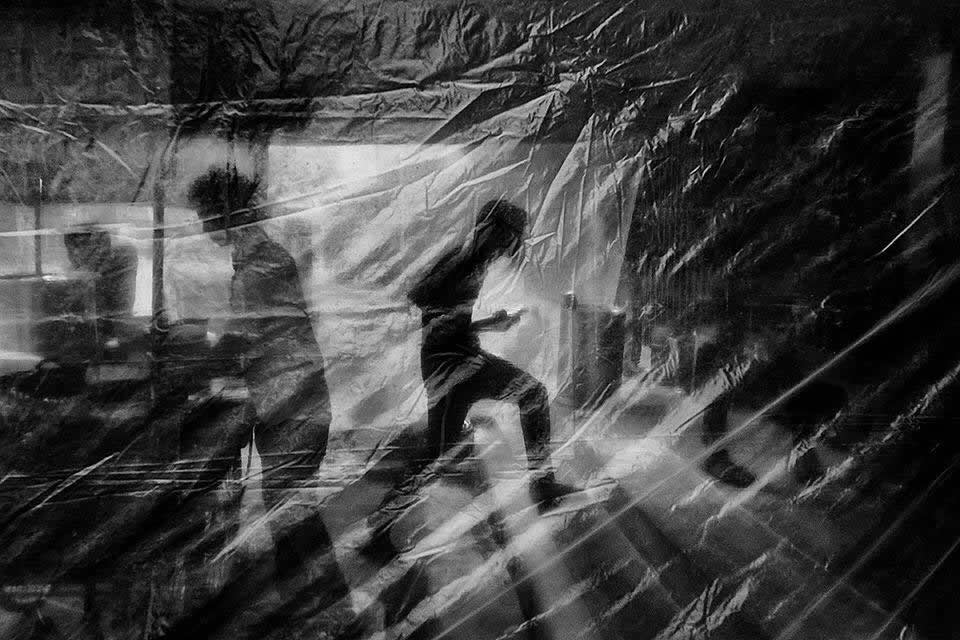 If you could have personally witnessed a perfect street scene at the right decisive moment, what would you want to have seen?
This is very hypothetical, every scene has a potential… all that matters is timing and vantage point.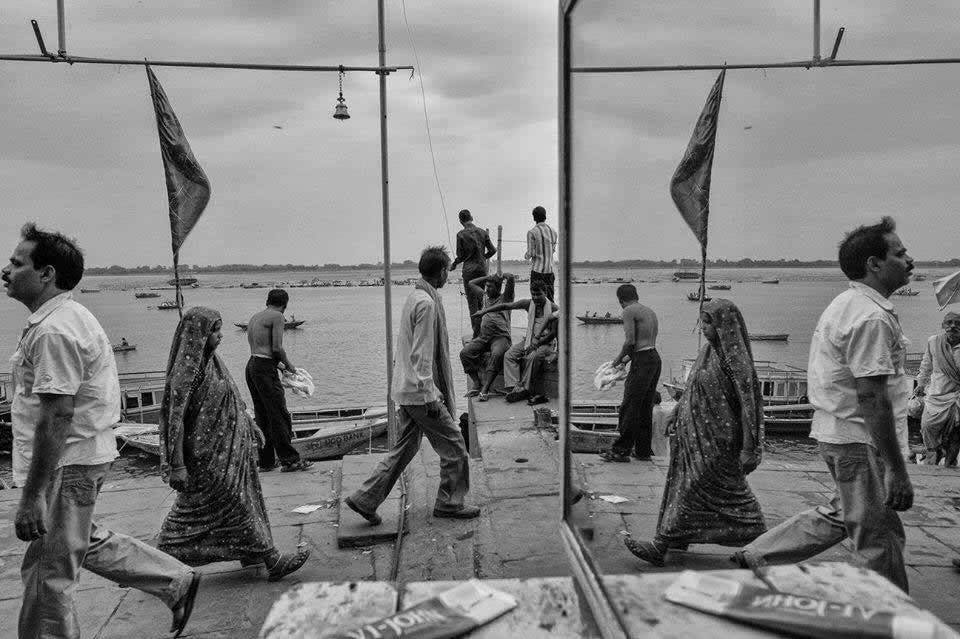 If you could witness and photograph any historical moment of the past, present – or future – what would it be?
Well I am not a documentary photographer. I roam the streets to find something interesting every day. For me, every single day is a new day and every moment historical. Something that happens for a brief moment and stays forever.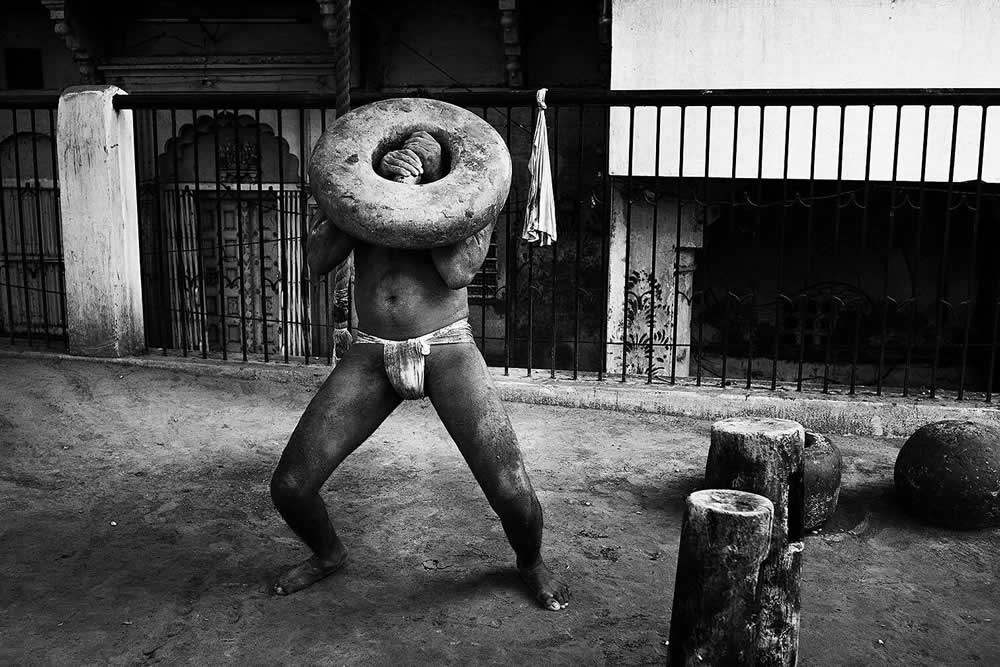 What's on your photography bucket list this year?
I want to go to Japan this year, I am fascinated by the Japanese culture. If all goes well, I should be able to spend 2 weeks there in April.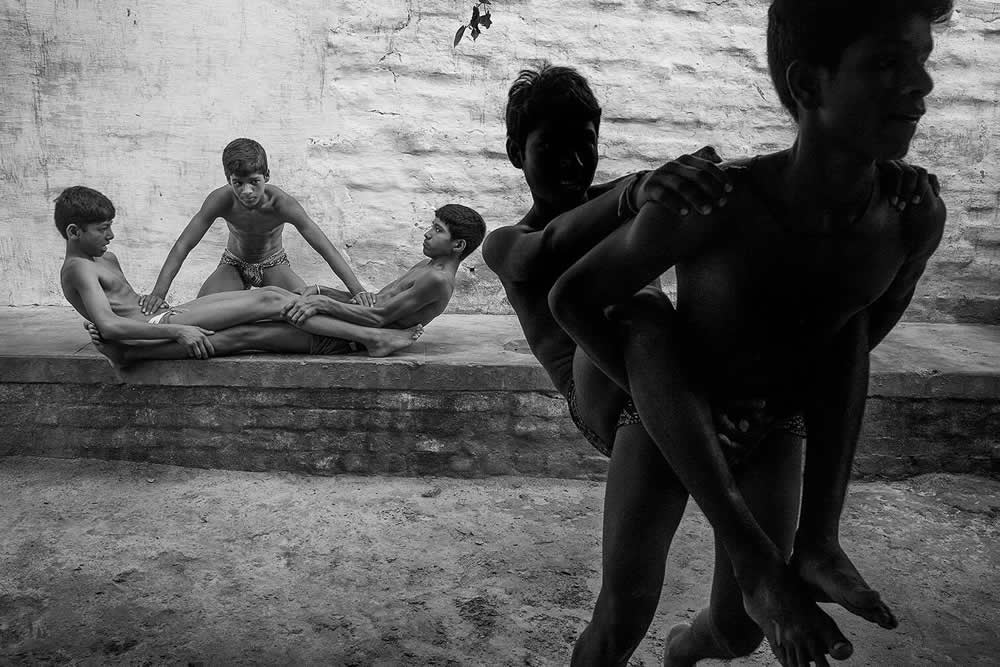 What do you like to do outside of photography?
I read, enjoy listening to music and sleep.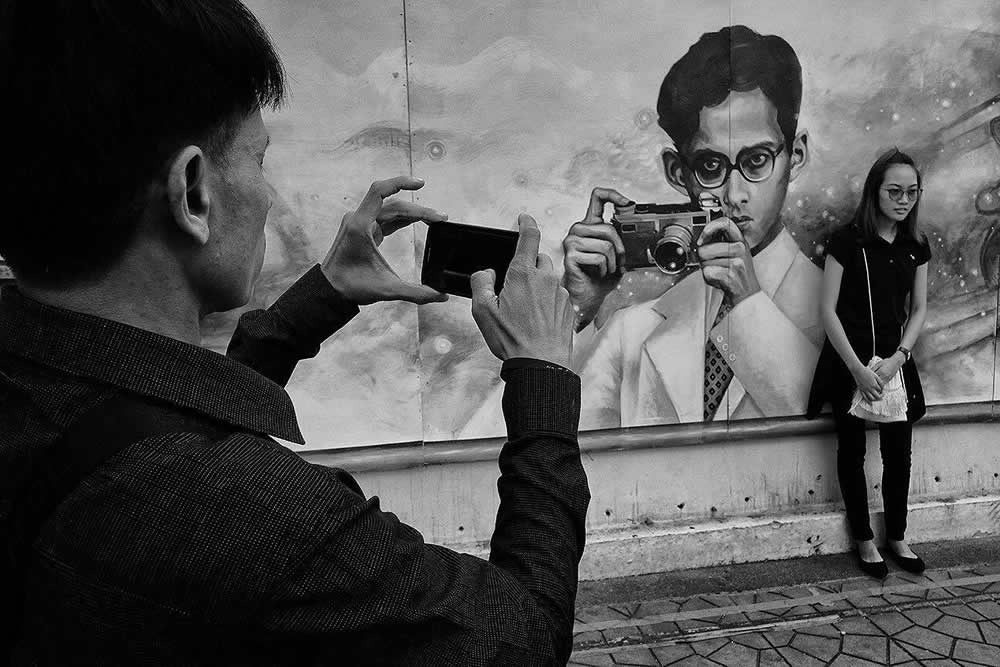 Blind and live forever or be able to see and die in a couple of years?
See and die in a couple of years. That was easy.
What do you want your tombstone to say?
I'll be back.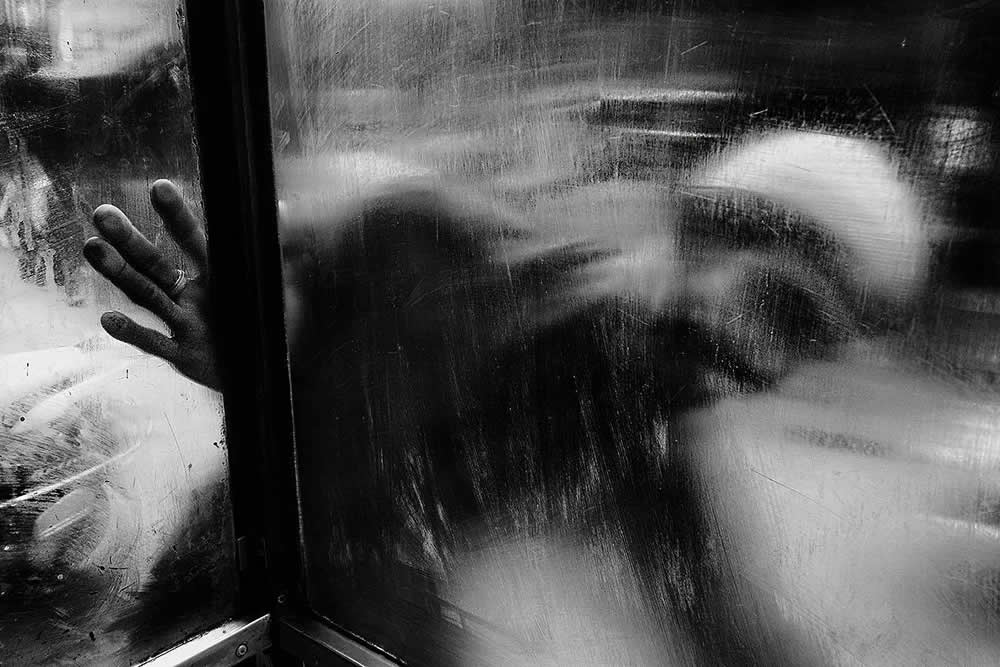 About Arek Rataj
"You Can Shoot. Can You Talk?" is a series of interviews created by Arek Rataj. He is a Qatar-based journalist, contemporary photographer and educator.
Arek was born in a small industrial district in communist Poland under the Soviet Union dictatorship. In midst of this human misery, political hypocrisy, environmental dirt and ugliness, he became particularly sensitive for all signs of beauty and transcendence.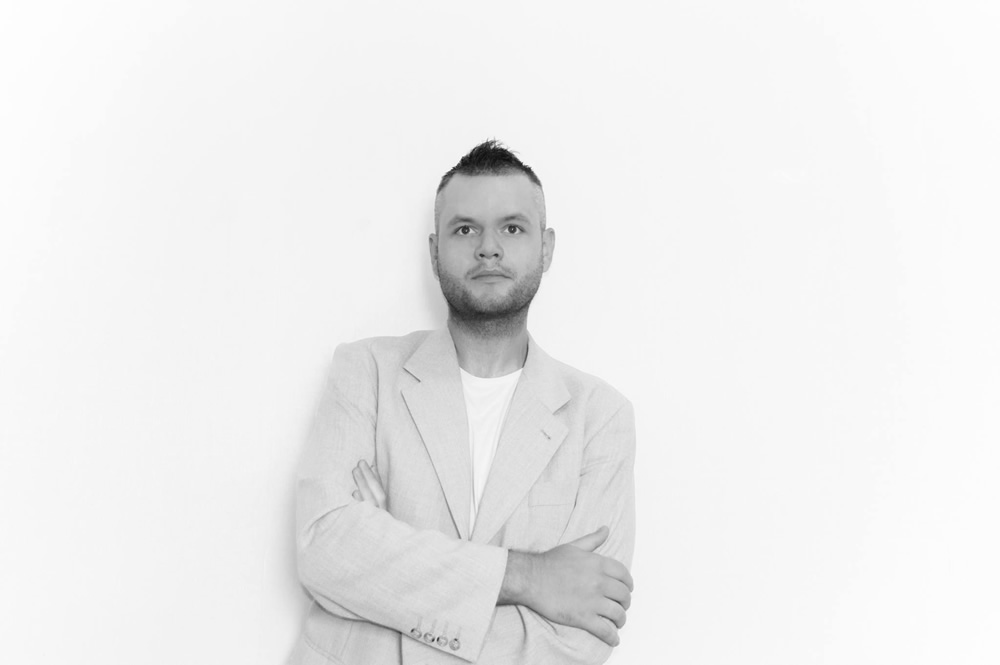 You can find Arek Rataj on the Web:
Copyrights:
All the pictures in this post are copyrighted Rohit Vohra. Their reproduction, even in part, is forbidden without the explicit approval of the rightful owners.