Statement: Street photography for me, from the beginning, was fascinating for some reason; it combines awareness, patience, intelligent but most of all – a heart. I'm looking for connections, reactions, feelings while hoping they will evoke the same at the viewers.
One part of my work is more creative; I am using light, shadows, angles, and POV to show my own point of view. The other part is documentary and focuses on subjects that are important to me. In both cases, I try to give a fresh way of looking at the situation, concentrating on humans.
Whether in my hometown or while traveling, through the lens, I meet people and from connection with them, I reconnect with myself. The first thing that happens when I look through my camera is eye contact; between me and the camera, the camera and the street. That eye contact continues to evolve into a connection between the people I shoot and myself. Eventually, hopefully, the feelings I'm trying to capture will move from my eye to the viewers' hearts.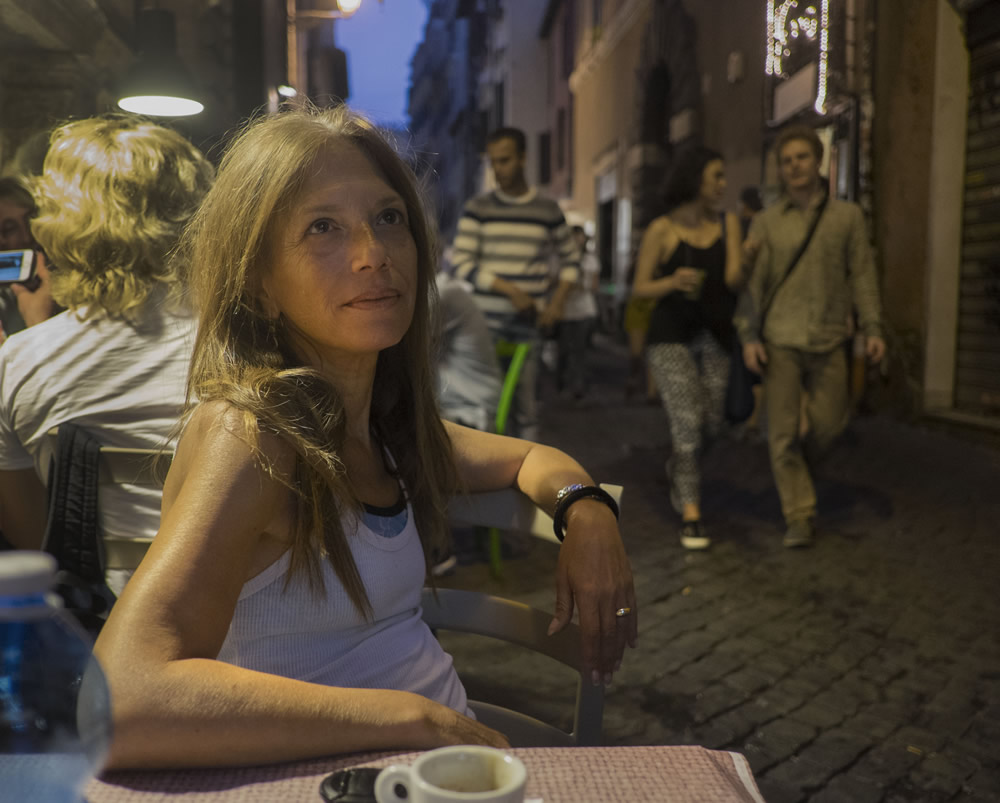 You can find Orna Naor on the Web:
What is your first childhood memory?
The first time I saw the snow; I thought the snow "killed" the grass; I remember my mother digging in the snow to show me the grass is still there.
Are you still learning who you are?
Still and forever until.
Who are you when no one is looking at you?
I'd like to think that the same when someone is looking at me.
What got you involved in photography in the first place?
My father was dying; I was looking for something that will fill my soul while walking with him through his last years and on the other hand, will able me to detach from my sadness. I got a camera and started learning. Soon I realized I found my love and more than that; I reconnected with the world, humanity and myself in spite the pain.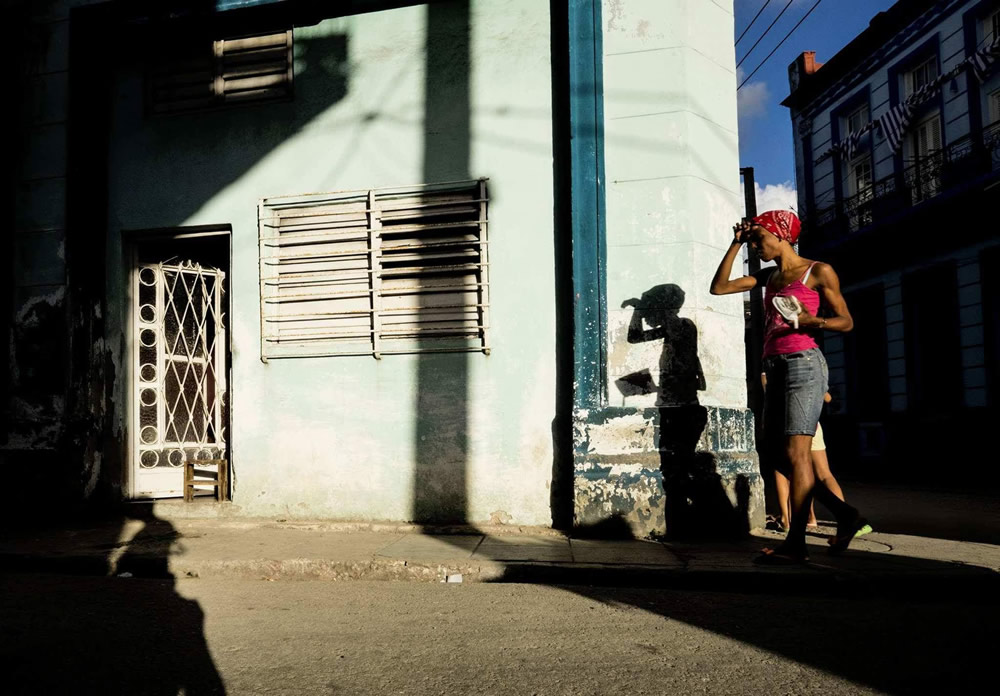 Ansel Adams once said: You bring to the act of photography all the pictures you have seen, the books you have read, the music you have heard, the people you have loved. Could you tell us about your favorite photographs, books, music, and people who are closest to you?
My favorite photographers are Diane Arbus, Sebastiao Salgado, Dorothea Lange, Jon Kral and Vivian Maier. Their pictures touch my heart.
My favorite books are "Man's Search For Meaning" by Victor Frenkel and "The little prince".
My favorite music? Hard to say. I listen to a wide range of styles. Music is an important part of my life. Having to choose the one who affects me most of all, I would say Leonard Cohen.
The family and a few friends of mine are the closest to me.
There's a thin line between invading people's privacy and taking their photographs. Why do ethics matter?
Ethics do matter in order not to humiliate, hurt or insult people.
Bruce Gilden claims that photography is a voyeuristic medium. Does it resonate with you?
Not completely; I would rather say – observation.
Have you ever acted rude in front of people you have tried to photograph?
No.
Have you ever been following your subject that the person could eventually think you're a stalker or a pervert?
I have been following my subjects many times and I was never considered a stalker or a pervert.
Gloria Steinem once said: The truth will set you free, but first it will piss you off. Are you getting nervous when someone goes deeper and scrutinizes your work?
Not at all. I learn a lot from comments and remarks about my work. Another eye can see different things and it's very interesting; sometimes it can reveal things I haven't noticed myself or get a new meaning I haven't thought about; sometimes I learn what my mistakes are, which is much important to me.
What if you take images for a couple of years and don't get a positive audience reaction? Would you be still taking them?
I don't know.
Do you often get jealous of someone's achievements?
To be honest – no.
If you could wake up tomorrow in the body of another artist, who would you choose and why?
I would love to be able to sing. Someone who is not dependent on anything but himself for his art, and can connect on this basis with others. And if I could choose, I'd like to be Leonard Cohen (but then I wouldn't wake up tomorrow).
What artist made the most impact on you and why?
I have to say LC again; especially his words in "Anthem": "there is a crack in everything, that's how the light gets in ". This sentence is my life motto.
If you could have personally witnessed a perfect street scene at the right decisive moment, what would you want to have seen?
Some unique connection between signs; a one-tooth smiling man in front of the dentist shop, an old couple holding hands and walking under a big advertising poster showing a young couple. Things that get a new meaning by the connection.
If you could witness and photograph any historical moment of the past, present – or future – what would it be?
The fall of the Berlin Wall.
What's on your photography bucket list this year?
A trip to Brazil, a workshop in NYC, a trip to the Philippines, and all the religious Jews ceremonies coming the next weeks; preparation for the Newyear eve, Kapparot, and the 4 species.
What do you like to do outside of photography?
Read, to be with friends, and taking care of animals.
Blind and live forever or be able to see and die in a couple of years?
See and die in a couple of years.
What do you want your tombstone to say?
Selected to Gallery.
About Arek Rataj
"You Can Shoot. Can You Talk?" is a series of interviews created by Arek Rataj. He is a Qatar-based journalist, contemporary photographer and educator.
Arek was born in a small industrial district in communist Poland under the Soviet Union dictatorship. In midst of this human misery, political hypocrisy, environmental dirt and ugliness, he became particularly sensitive for all signs of beauty and transcendence.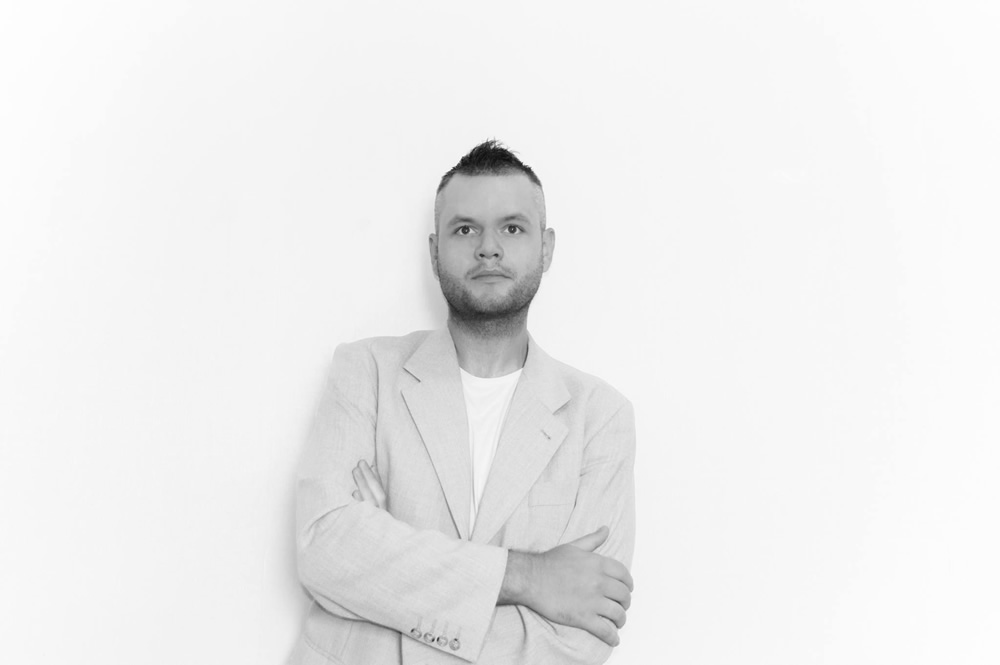 You can find Arek Rataj on the Web:
Copyrights:
All the pictures in this post are copyrighted Orna Naor. Their reproduction, even in part, is forbidden without the explicit approval of the rightful owners.