Ignasi Raventós is an outstanding Street Photographer from Barcelona, Spain. According to Ignasi a memorable street photo should have "the capture of reality, the fleeting moment that will never be repeated, composition, perspective, light, intention and originality." In every instance, he has nailed such beautiful moments in his portfolio and teaches us what it takes to witness such memorable street moments first. Ignasi  is also an official Fujifilm X-Series Photographer.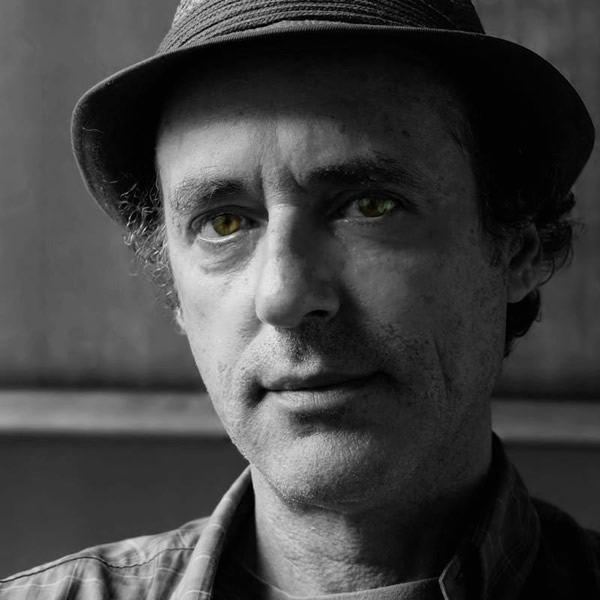 How did you find street photography to be right for you?
My passion for street photography is due to my love for the city of Barcelona. It is my natural territory. In the city I find my way to express my ideas about photography. I can not imagine photographing landscapes or distant rocks that have been photographed. In the city I find pictures that will never be repeated.
How would you define your personal style of street photography?
Many people tell me they recognize my pictures with just seeing them. They tell me that my style is based on light, contrast, shadows. I do not know if that's good or bad. I would not want to stay in a comfort zone and make the mistake of repeating. I prefer to define my style on the other side. My photos have only one idea. I like to focus on a subject and photograph it from the best view, the best light at the right moment.
What camera do you use the majority of the time?
Actually i'm a official Fujifilm X-Series Photographer. The Fujifilm cameras are for me the best option for my work.
What do you think makes a memorable street photograph?
A photo of street is memorable when all the values that make up the art of photography are present: the capture of reality, the fleeting moment that will never be repeated, composition, perspective, light, intention and originality. It is not easy. In fact, I think it is the most demanding discipline. Because everything that happens in a split second and really very few photographers have the expertise and vision to capture the image.
What do you think of B&W versus Colour with street photography?
The use of black and white can become a resource overused. It seems that many use the black and white with the idea that gives more quality to the image. It is not an easy decision. I usually have very clear my preferences. Use the black and white images in most of low key, or high contrast. And use color when it is well organized and provides something significant to the image.
Can you please share one of your favorite picture and story behind that?
This is one of my favorites. This image has all i think about good photography: the light, the composition, the decisive instant. And only one idea.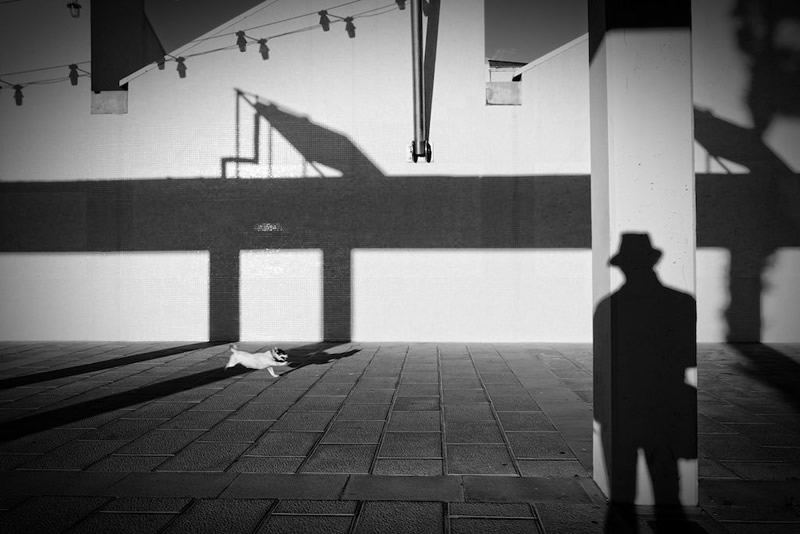 Your inspiration?
In my nightstand there are Henry Cartier-Bresson, Doisneau, Francesc Catalá Roca, Ketszer, Sergio Larrain, Fan Ho, Saul Leiter, Salgado, McCurry, etc.
You have any tips for aspiring street photographers out there?
My tip is to study the classics. Classics, classics and more classics. Then, It is also important to try to cultivate his own style and never try to imitate what is published massively in social networks.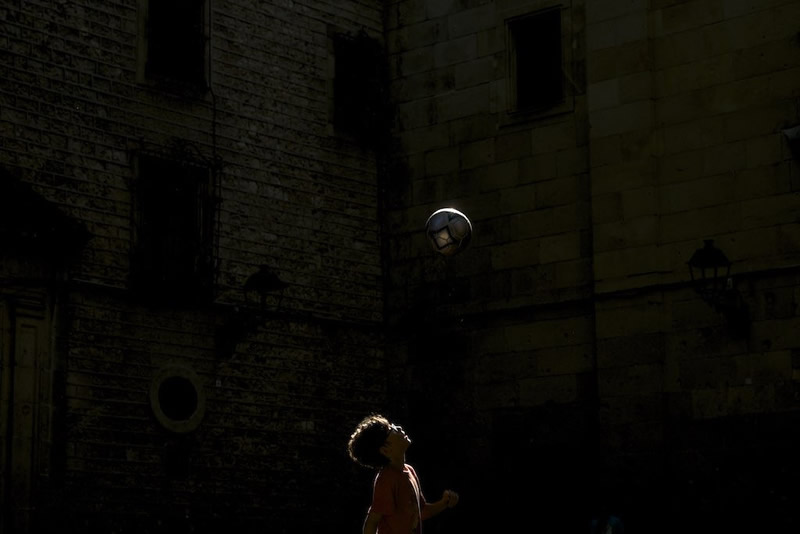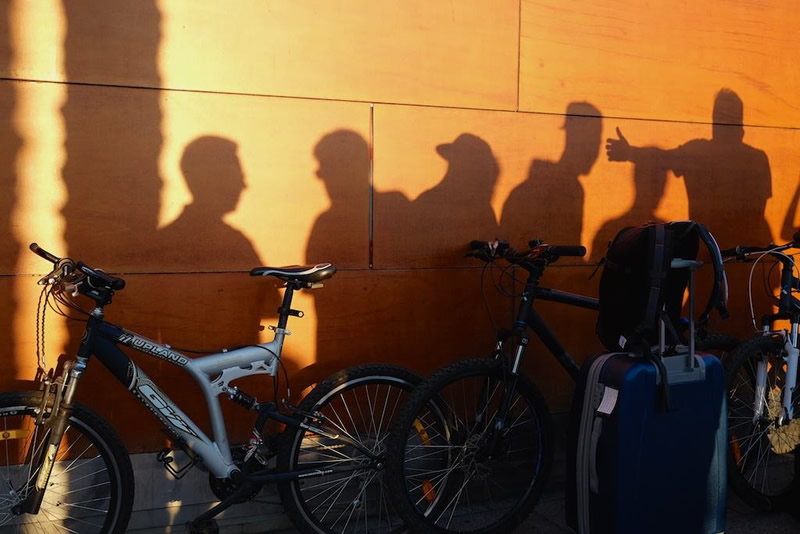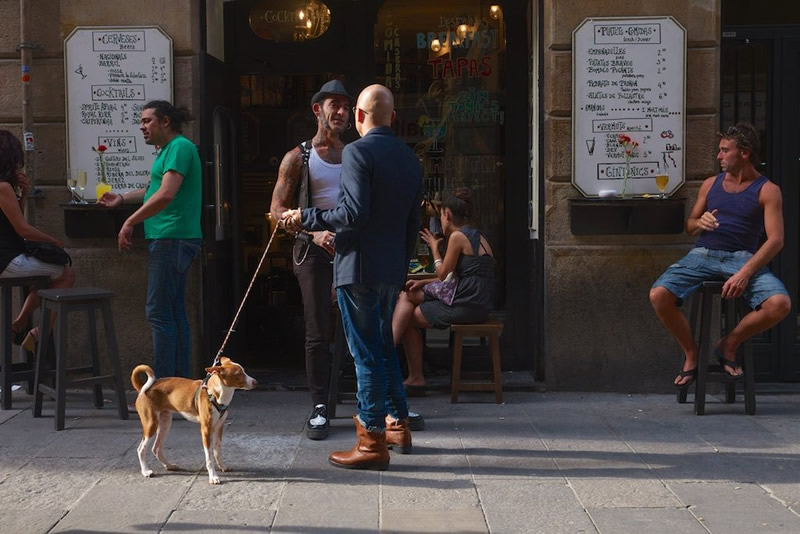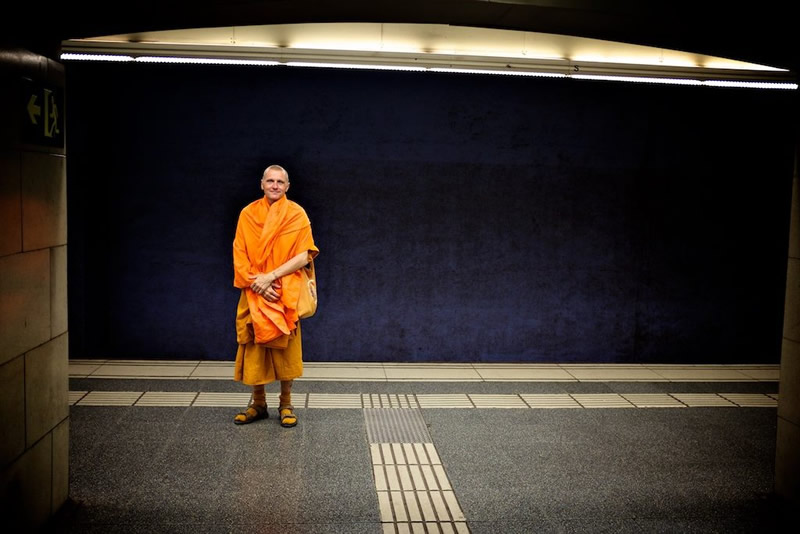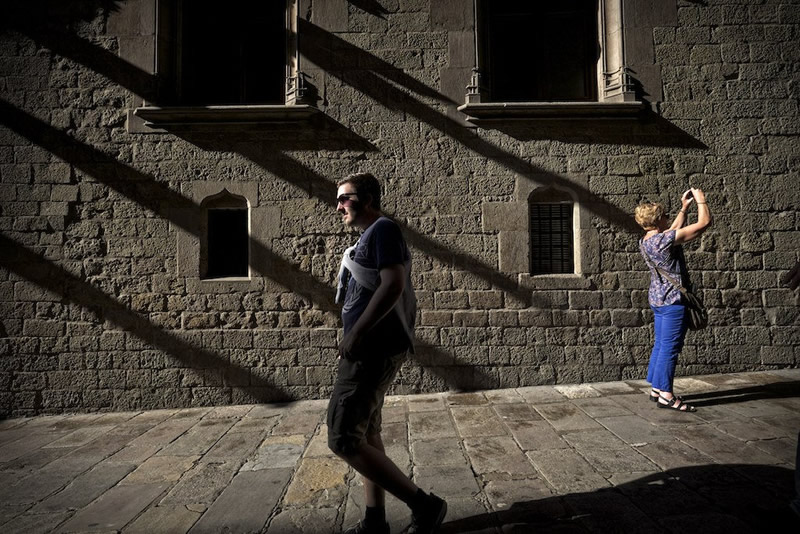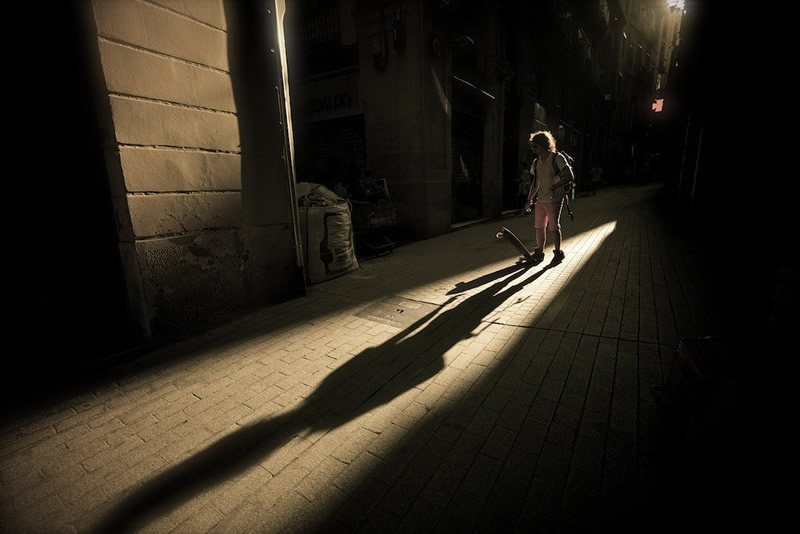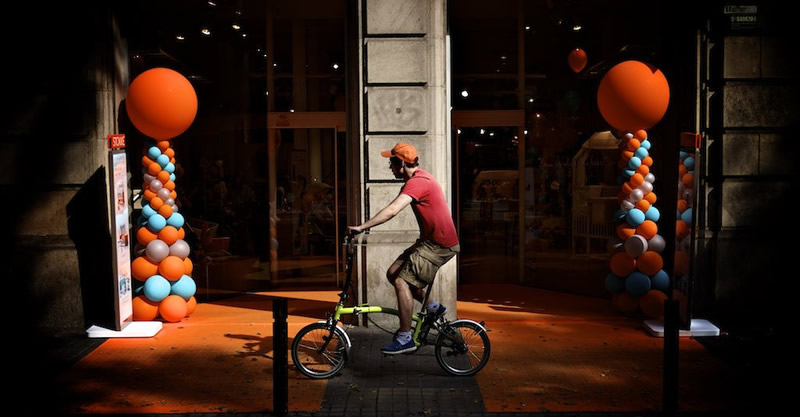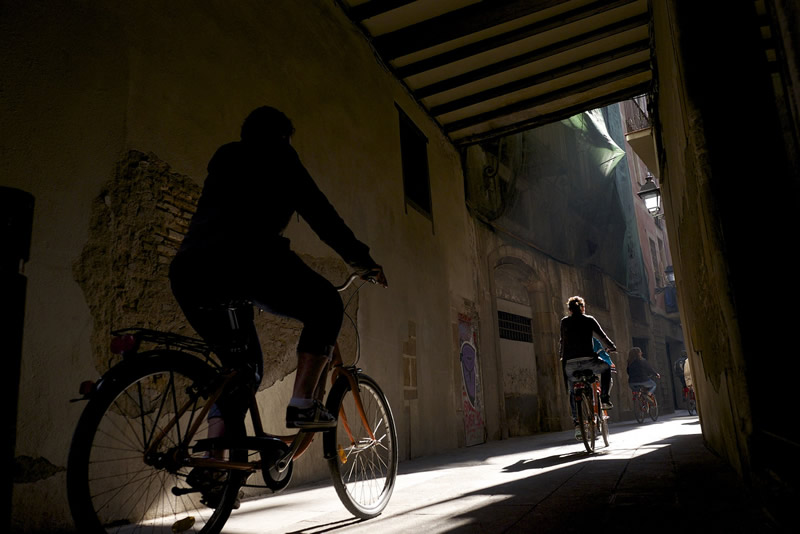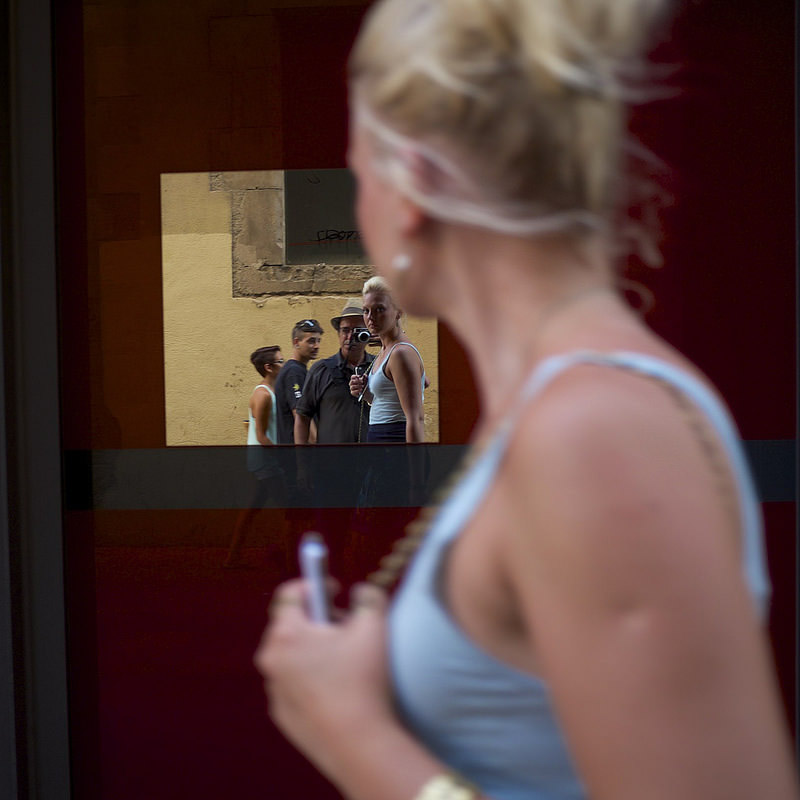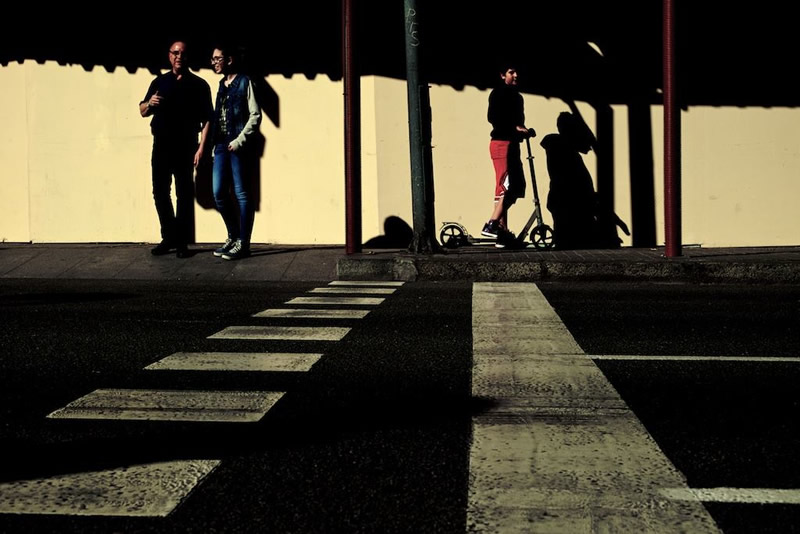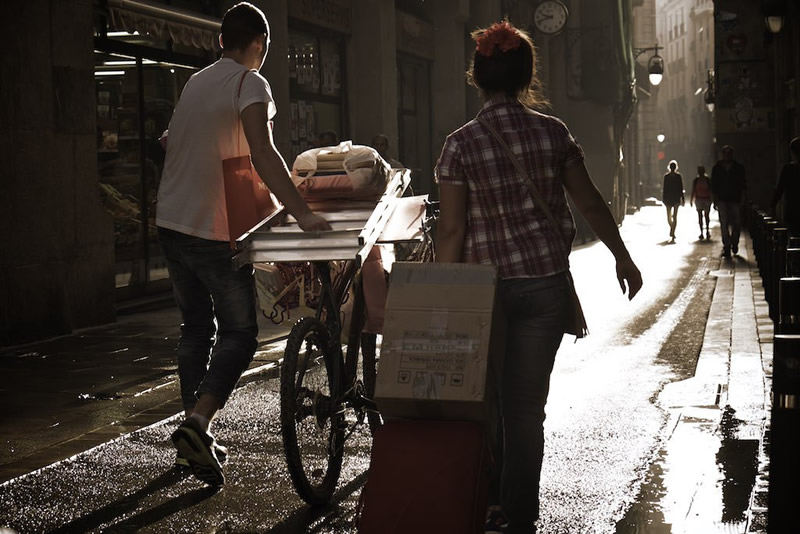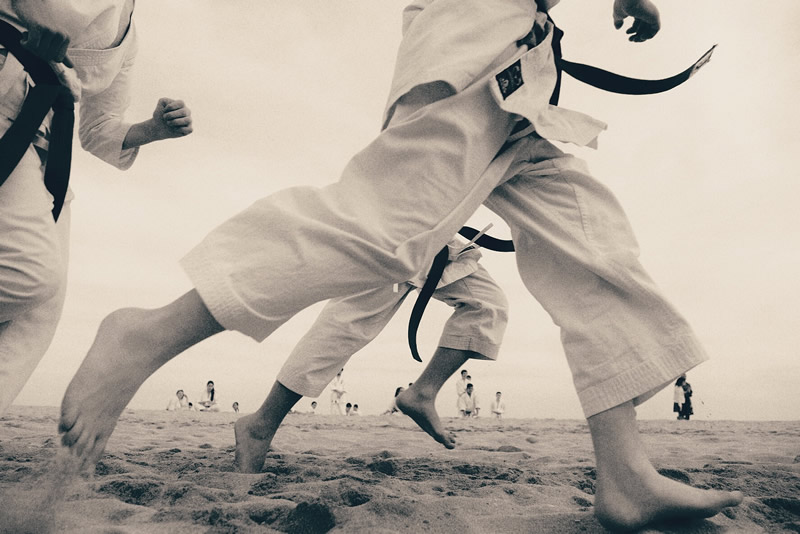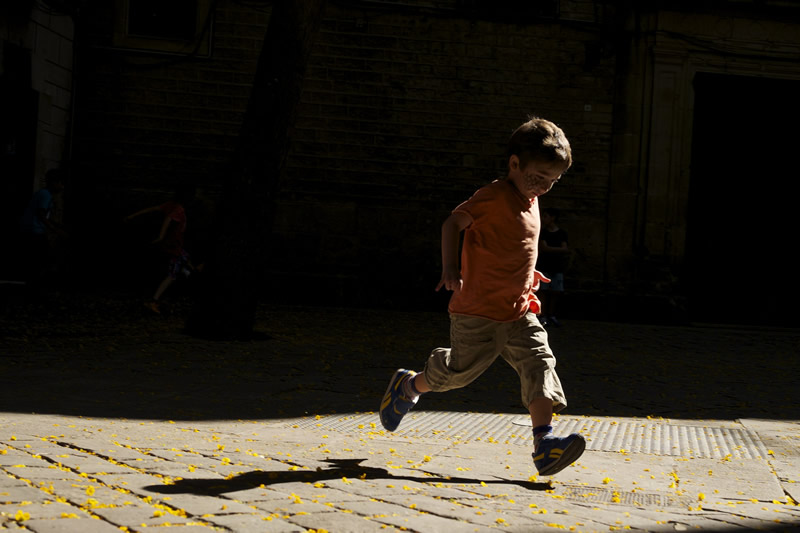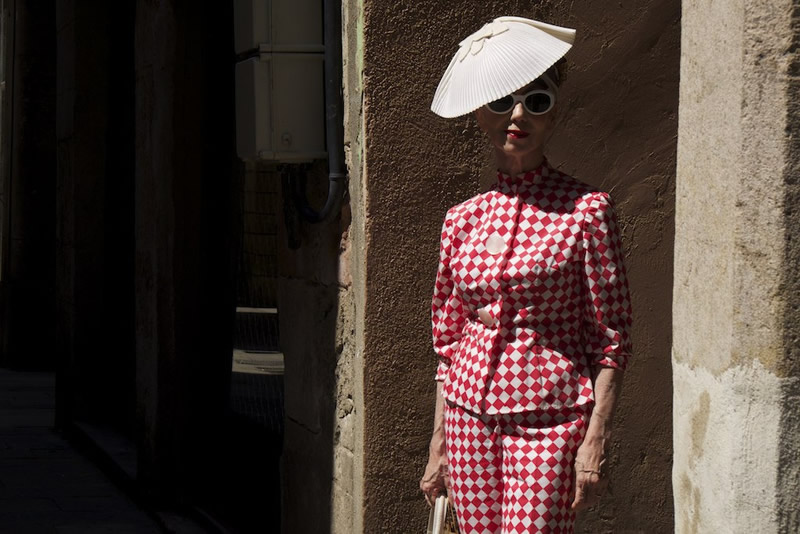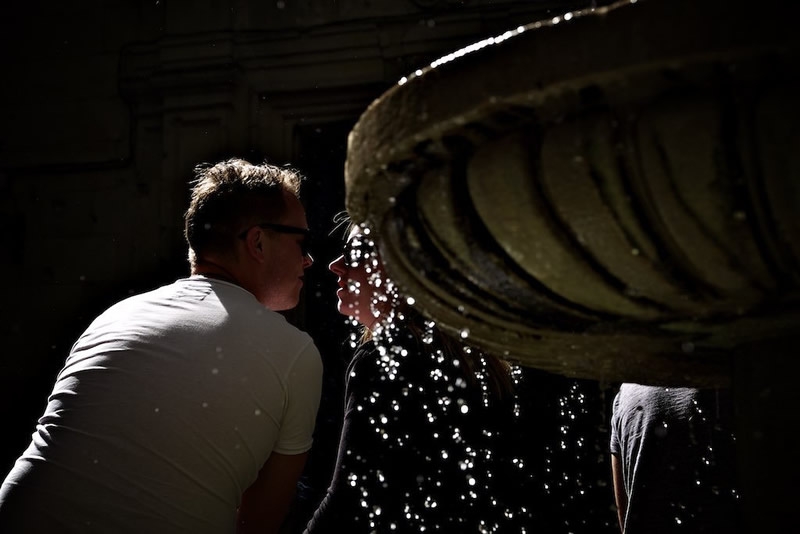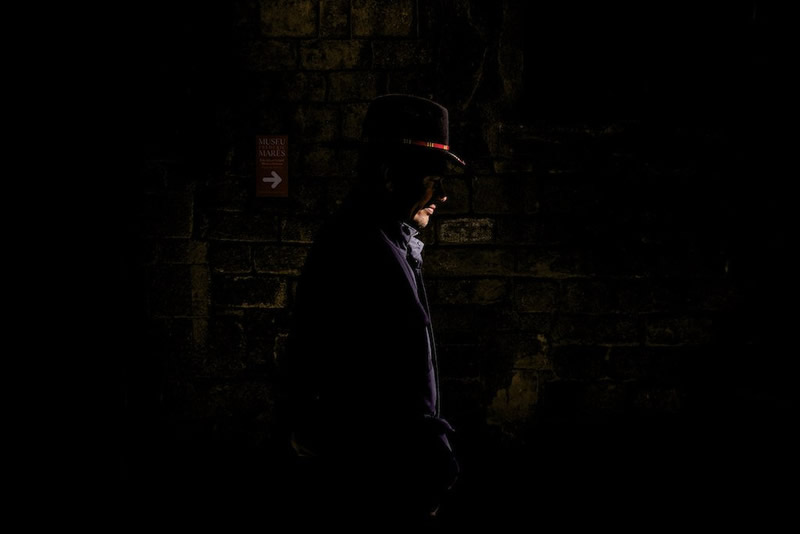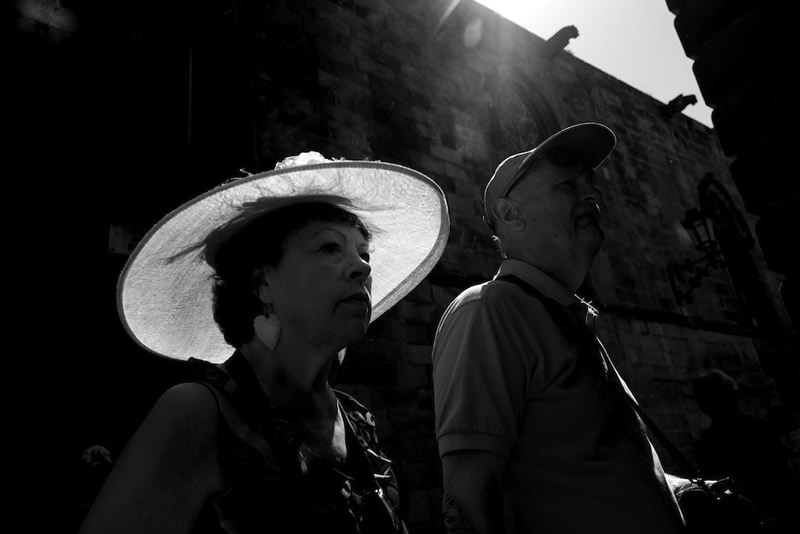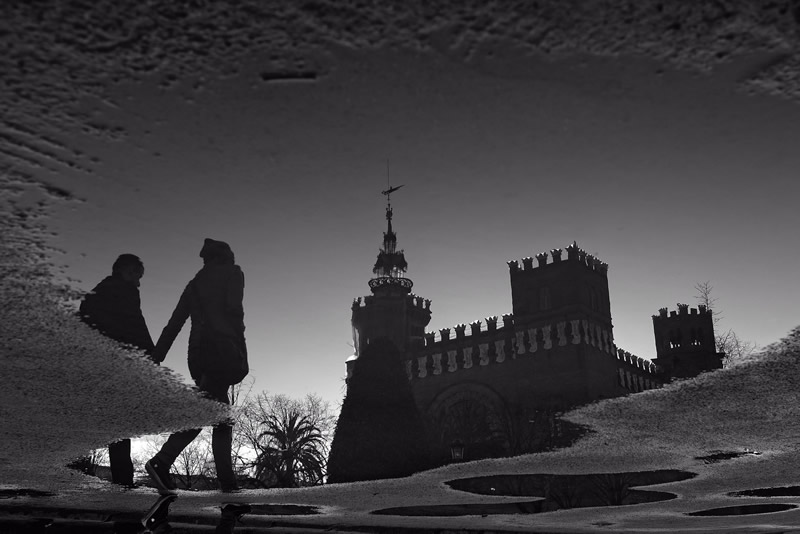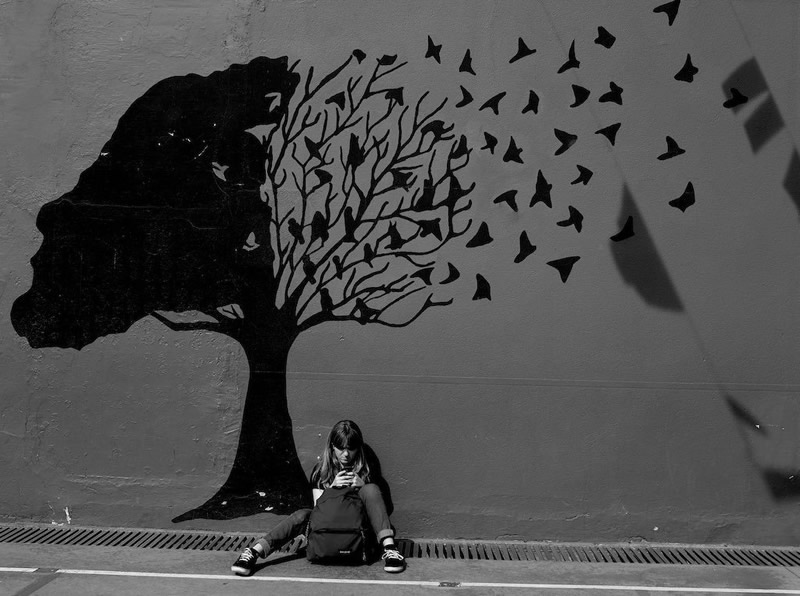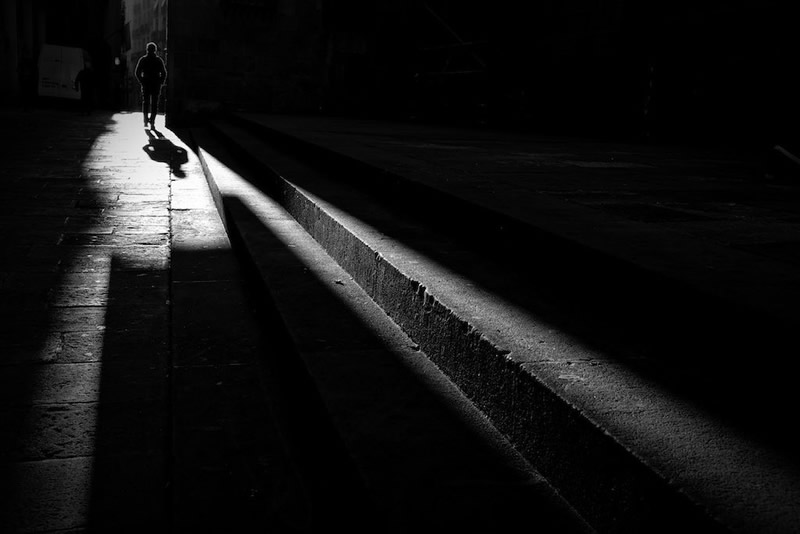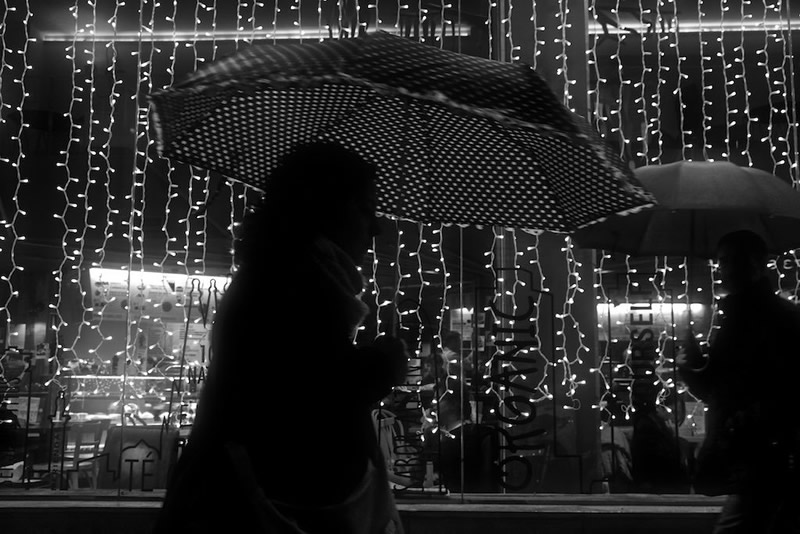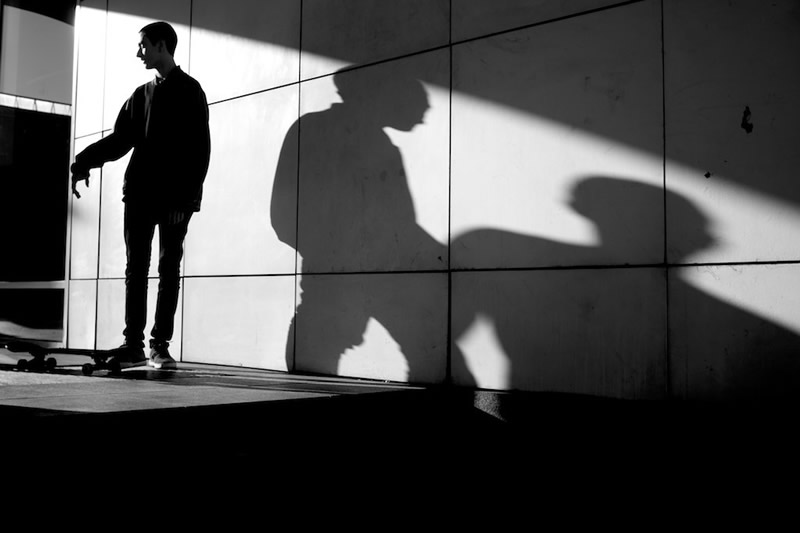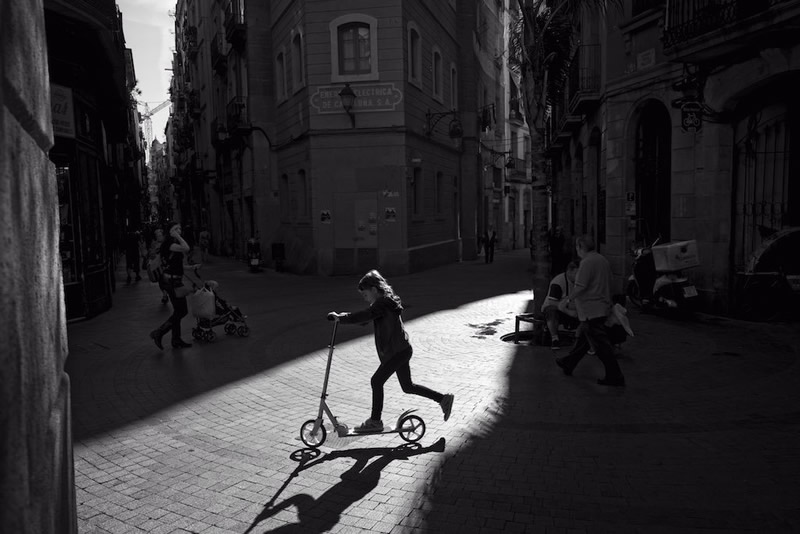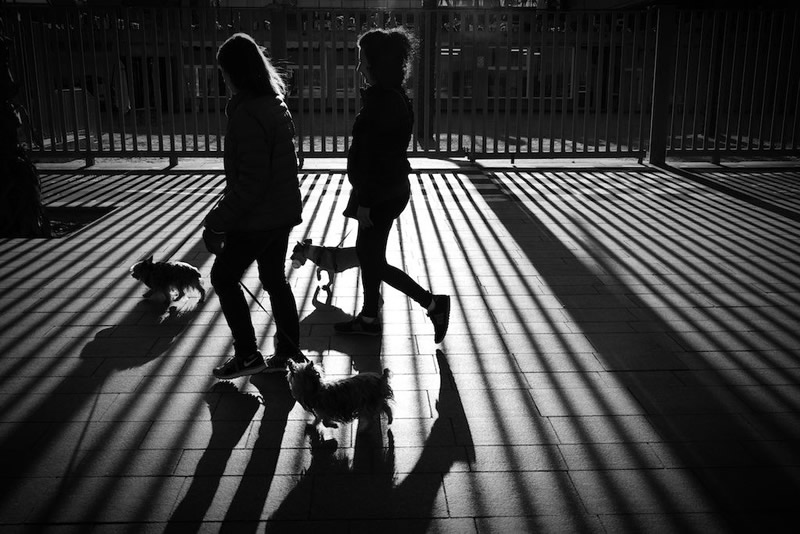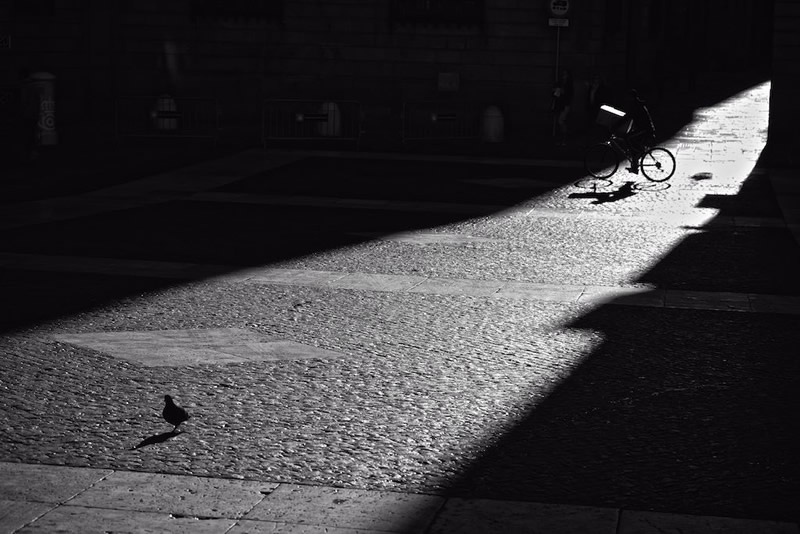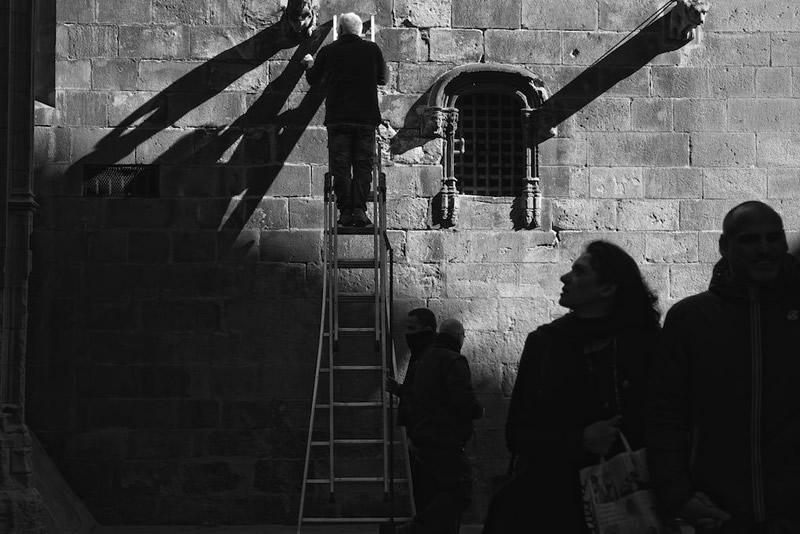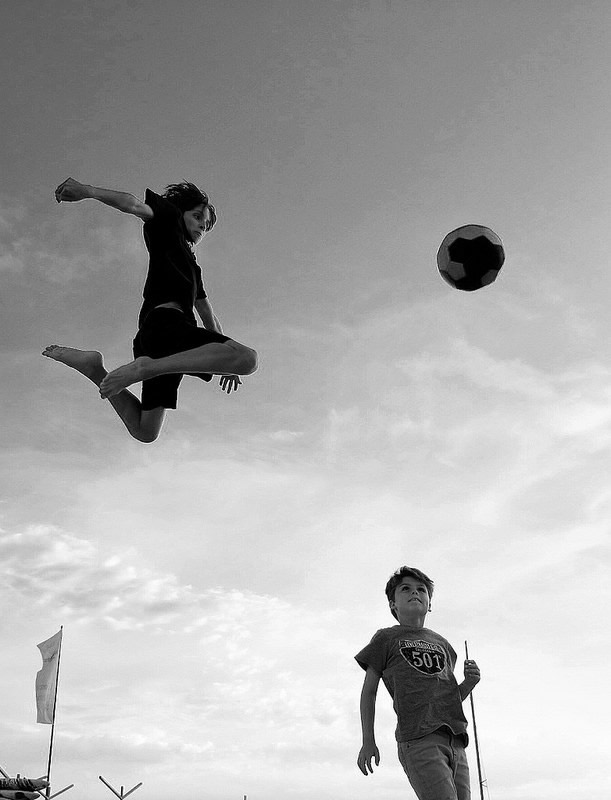 You can find Ignasi Raventós on the Web :
Copyrights:
All the pictures in this post are copyrighted Ignasi Raventós. Their reproduction, even in part, is forbidden without the explicit approval of the rightful owners.