HCSP (Hardcore Street Photography) is a very famous Flickr group among street photographers around the world. We got an amazing chance to interview the Admins and Moderators (Justin Vogel, TC Lin, Rammy Narula, Kristin Van den Eede, Claire Brinberg & Arthur Quejadas II) of HCSP.
Thanks, Rammy for making this possible.

Can you please introduce yourself?
Justin: I'm a native New Yorker, born and raised. I live in a tiny 6th-floor walk-up in the east village with a small boy and a beautiful and patient girlfriend. I can't drive and can't afford taxis. I walk everywhere. If it's too far to walk, I take the subway. I always take my camera and I usually take photos. I am a founding Member of Burn My Eye, a negligently inactive member of the Strange.rs collective, and an admod at HCSP on Flickr.
TC: My name is TC Lin. I live and work in Taipei, Taiwan. I am one of the original members of the Burn My Eye collective, which we founded in 2011, and an admin at HCSP on Flickr. I have spent many years working in the Taiwanese media and now teach a photography course at a local community college, as well as the occasion international workshop. My interests include writing, filmmaking, travel and music, but photography has been a constant companion throughout my life.
Rammy: My name is Rammy Narula. I was born in Bangkok, where I continue to live with my family. I picked up a camera for the first time with an intent to make pictures of strangers in 2012 and haven't stopped since. I recently joined Burn My Eye, and I'm also a member of the Street Photo Thailand photography collective.
Kristin: Hi, I'm Kristin Van den Eede from Belgium. I am a member of the Observe collective and juggle a career in language education with a passion for photography. Together with my husband and fellow photographer, Kristof VandeVelde, I roam the streets of Belgium and abroad (mostly abroad) looking for scenes that somehow move me. My gut feeling is my main driver.
Claire: I'm Claire Brinberg, a native New Yorker who produces political coverage for network news. I spend a huge swath of my life covering tension and division in the United States, and street photography is my escape. I've come to see it as a chance to explore the shared experiences that bind us together as human beings and as Americans. It eases my mind and gives me hope.
Arthur: I'm Arthur Quejadas II. Most of the photo community knows me as ADQ. I'm also part of the moderating team at HCSP.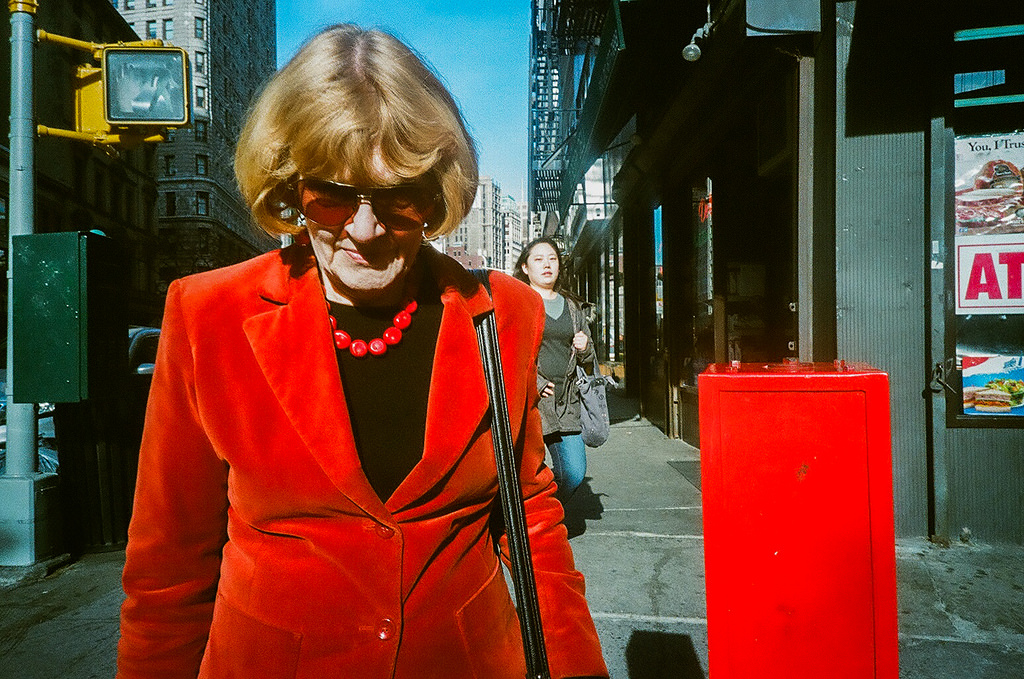 Photo By: Justin Vogel
What makes street photography so fascinating for you?
Justin: The utter repetitiveness of it. The same clichés over and over. The same mistakes over and over. The same entitled, delusional, angry white men, over and over. The same sexism, the same "benign" racism, the same self-absorbed echo chamber. I find Street Photography fascinating because it is a microcosm of society.
TC: I personally see "street photography" more as just "photography" without any particular descriptor. By that I mean that it's simply photography, without necessitating a particular subject or location or type of gear; it's more about one's own thoughts and observations, and opens up the world around me, enticing me to really look around and think about what's going on around me. I can appreciate good examples of other types of photography, e.g. landscapes, portraits, photojournalism, etc. But among all of their respective bests, "street photography" tops them for me.
Rammy: How personal it is. As a complete newb photographing anyone not a family member back in 2012, I tried my hand at many different genres of photography before settling on the street. I came to the realization somewhere along the way that what I wanted to use photography for was to discover more about myself. What grabs my attention, what I like, what I don't. I've learned to trust my instincts more often than not, and it's also helped me connect with the world around me better.
Kristin: I love the unplanned element of it, the surprises that the street may have to offer for me. You never know what you're going to get, and it's never the same. There is no way of controlling it, and for a control freak like me, it is very enticing to step out of my comfort zone. I love every minute of it.
Claire: My camera is a Golden Ticket, providing purpose and cover so I can explore places and experience things that might otherwise be out of reach. It also makes boredom impossible because there's always something to photograph. The practice sharpens my powers of observation and just makes life more interesting. Now when I walk down the street, I think in photographs, and the world seems so much more vivid.
As a viewer, I tend to gravitate towards photography that documents how people live their lives (rather than abstract/surreal frames). That might be the journalist in me. Or maybe I'm just not so deep. It's opened a window on the world, but as a shameless New York snob, I particularly love seeing my city and its people through the eyes of different photographers as it's changed over the years.
Arthur: Its flaws and imperfections. The more I try to get it done right, the more I fail. The more I try to understand, the more it gets complicated.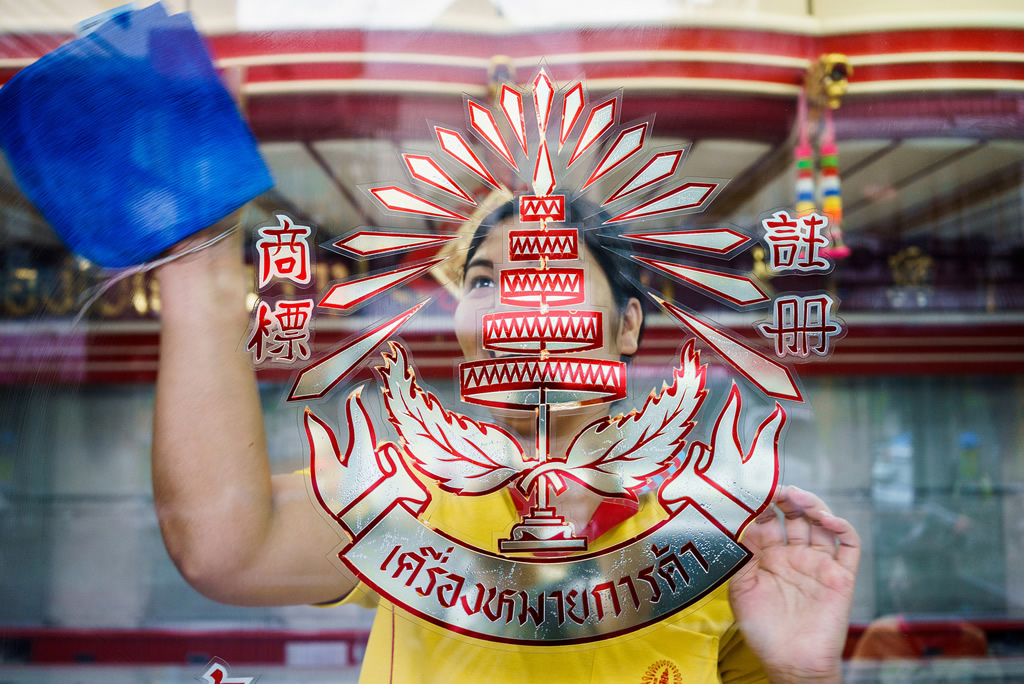 Photo By: TC Lin
Do you remember when you joined Flickr?
Justin: Yes, I think I joined around 2007, in what I consider the golden age of the group. Guys like Ben Roberts, Hin Chua, Raul Gatepin, Kramer O'Neil, Jared Iorio, and the late great Brian Formhals (who is at least technically still alive). Really knowledgeable guys, very talented photographers. By the time I became an admin, all those dudes were long gone; thankfully we have their words of wisdom in the Archived Discussion Threads (which is like maybe the one thing Flickr got right).
TC: I joined in 2005, at least that's what Flickr tells me. I've been administering HCSP for many years now, and I was a member way before that. The group has been at the forefront of the SP groups since its inception in 2005, and was the obvious choice even back then over the notorious DeleteMe groups and whatnot. It was at HCSP that I was able to find honest, useful advice instead of the usual ass-kissing/kicking polemics I'd seen elsewhere. When I had just joined HCSP, I was determined to give each and every submission in the critique thread what I felt was a useful (if necessarily short) critique. I also tried to learn as much as I could from the critiques of my own work, as well as how to tell which kind of critique was useful and which was best ignored.
Rammy: I joined the party pretty late compared to everyone else who moderates the group. I believe it was 2014 or 2015. I used to spend more time on Facebook because I liked the communication aspect of it, but I was told I might learn something new through the Flickr community, so I caved in. My photography took a huge turn soon after I joined. I became much more serious about it because I found out that Flickr is much more dedicated to photography than it is to small talk.
Kristin: I joined as a member as soon as I took up street photography, which is now probably about five years ago. At first, I was an observer and never submitted any work of my own. I simply saw it as a great learning opportunity. HCSP is a strictly curated group and I find that very appealing – I'll take quality over quantity any time. The pool was very inspiring to me, and it still is.
Claire: Yes, it was about four years ago, and I joined purely to get feedback in the critique thread. Turns out the feedback was BRUTAL! But my photos really were absolute shit, and HCSP was the wakeup call I needed.
Arthur: It was around 2012 when I started seeing comments on photos like "Congrats on HCSP!" while we pissed each other off in the Grit and Grain Flickr group's critique forum. I think that's about when I discovered HCSP and joined.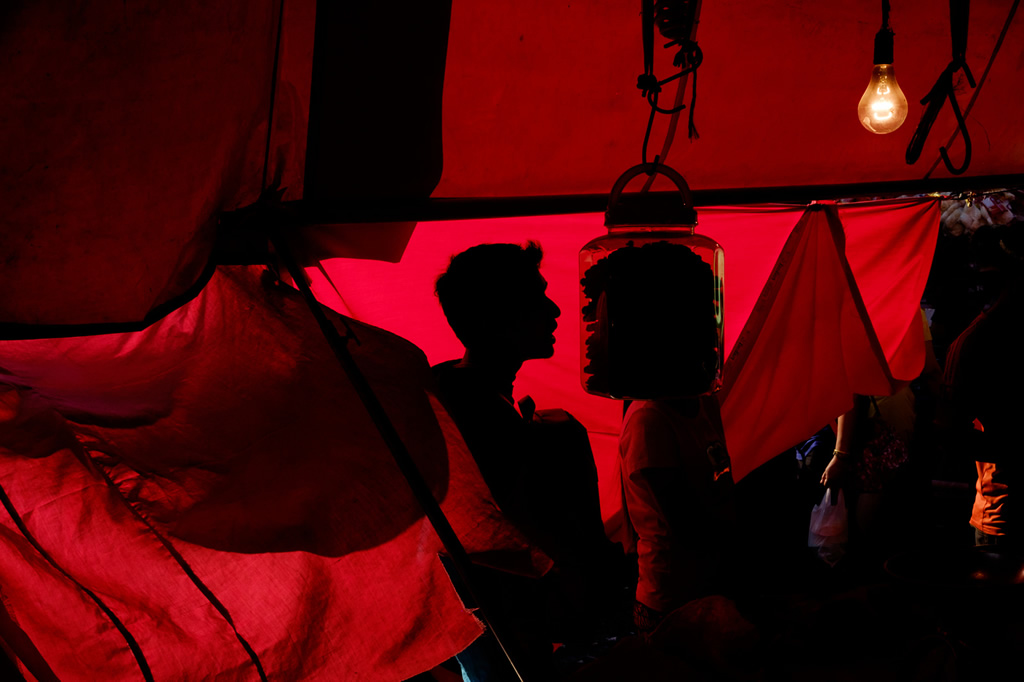 Photo By: Rammy Narula
What have you learned from HCSP?
Justin: Humility, first and foremost. I learned how to be more honest and realistic with my photos and my relationship to them. Objectivity. I learned what the ratio from "garbage" to "not garbage" is, and how to differentiate between the two. I've learned how rare "good" is and how valuable and lightning-in-a-jar "great" is. I have never made a great photo, and only maybe rarely have I made a good one. If you think your photos are great, you are welcome to bring them by HCSP, but I can't promise a positive result.
TC: I've come to know some very good photographers through the group, which was the genesis of BME. Going through the lengthy queue of thousands of shots over the years taught me how to quickly and accurately evaluate a photograph's worth and potential for the pool. And I believe it's helped me be more objective about my own photography, as I can put myself in that mindset when I'm looking at my work, judging it as if I were looking through others' work in the queue. Often I'll realize that a photo of mine, though it may mean something to me personally, simply doesn't resonate outside of that context.
Rammy: That the people who are really serious about photography are really serious about photography. The dedication of some of the photographers I've met on Flickr is really like nothing I've ever seen. It's really quite inspiring and motivating.
Kristin: Less is more. Kill your darlings. Be hard on yourself.
Claire: The critique thread was an invaluable part of my development as a photographer. It's still where I direct anyone who's starting out. Learning to give and receive criticism is so important, and you can absorb a ton from all the old crit threads. It really transformed how I evaluate my own pictures…and toughed me up a bit. The pool itself, featuring so many styles and photographers from around the globe, exposed me to the breadth of the SP genre. Their work is inspiring and challenges me to keep working on my own stuff.
Arthur: Sarcasm, and how to hurt someone's ego (LOL). Kidding aside, it's an everyday learning process just hanging out on the group, especially in the critique thread.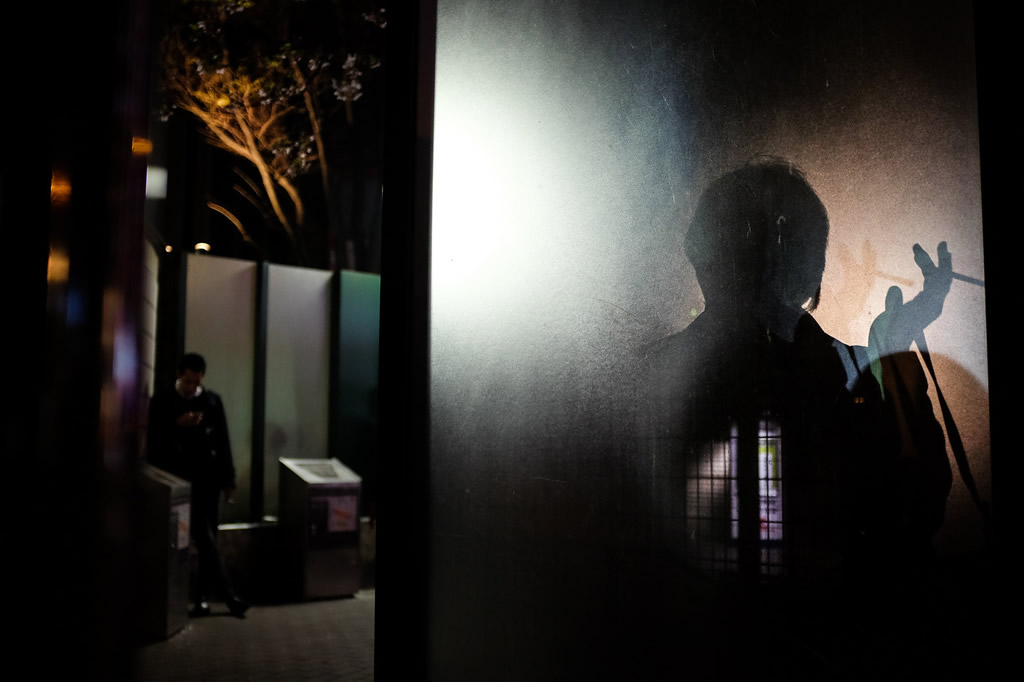 Photo By: Kristin Van den Eede
When you are moderating the group pool, what do you look for in a photo?
Justin: I start out looking for "good", and to that, I apply a few personal filters that I think are important to the look and feel of the pool. I try to make choices that respect the vision of the admods that came before me, and that reflects what I believe to be the charter of the group. Then, from there, I vindictively reject photos from people I don't like.
TC: Broadly speaking: immediacy, emotional impact, depth, and staying power. I tend to go through and delete all of the submissions but the ones I feel have potential in the queue, and then go back and see if I still feel that way about them after a while. Of course, if a photo requires me to stare at it for more than five minutes before its appeal becomes apparent, I'll most likely pass on it. I'm not fixated on technical perfection; if the glitches in a shot get in the way of me appreciating the emotional impact of the photo, that's a problem. If they don't, it's not.
Rammy: I look for the photographer's voice. What they're saying with their work. I'd like to think that everyone has their own unique message, and that's what I hope to see in people's work. It takes a lot to really dig deep and figure out who you are and what you really want to say, but when you succeed, it really shines through in the work.
Kristin: A rare combination of content and form that moves me and appeals to my reason at the same time. I like photos that pose a question rather than answer it.
Claire: I look for an emotional connection to the subject and a frame that is well-organized and cohesive, which is not the same as technically perfect. I'm not really one for sight gags or visual puns, but I love humor and whimsy.
Arthur: Actually, we don't have set standards. The real question is "What do we not look for when moderating?" My default ditches are photos without clear intentions and photos with forced framing. We always let the photos that have potential sit in the queue for a while, a week or two, or maybe longer. We usually discuss and dismantle them before we accept or deny them.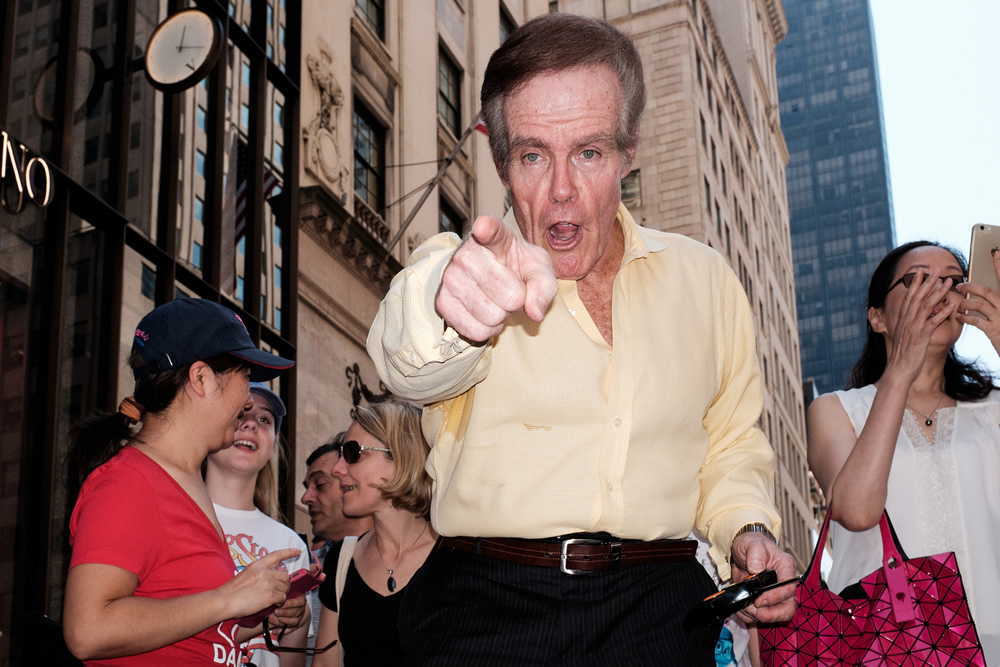 Photo By: Claire Brinberg
There are frequent complaints that the lion's share of the submissions are rejected by the group. What are your views on that?
Justin: I wouldn't want to look at any group pool where the lion's share of the photos submitted WEREN'T rejected. The "lion's share" of almost anything on the internet is shit. We dig through the shit so you don't have to.
TC: Doing things this way is necessary due to the sheer amount of submissions we receive on a daily basis; it is also the main reason why the group has been able to maintain such a high standard over the years and is still active today in the age of Instant Gratification. There are many other groups that are less restrictive if that's your thing. In any event, we cannot claim to dictate what street photography should be; nobody can, not BME, not in-Public, not even Magnum.
Claire: We are choosy for a reason. We are not looking to make individual photographers happy; we are looking to showcase what we see as some of the finest street photography out there right now.
Arthur: Honestly, it's really simple; nobody has anything to complain about. It's pretty logical that if a photo doesn't make the cut to the group pool, it is not what we are looking for.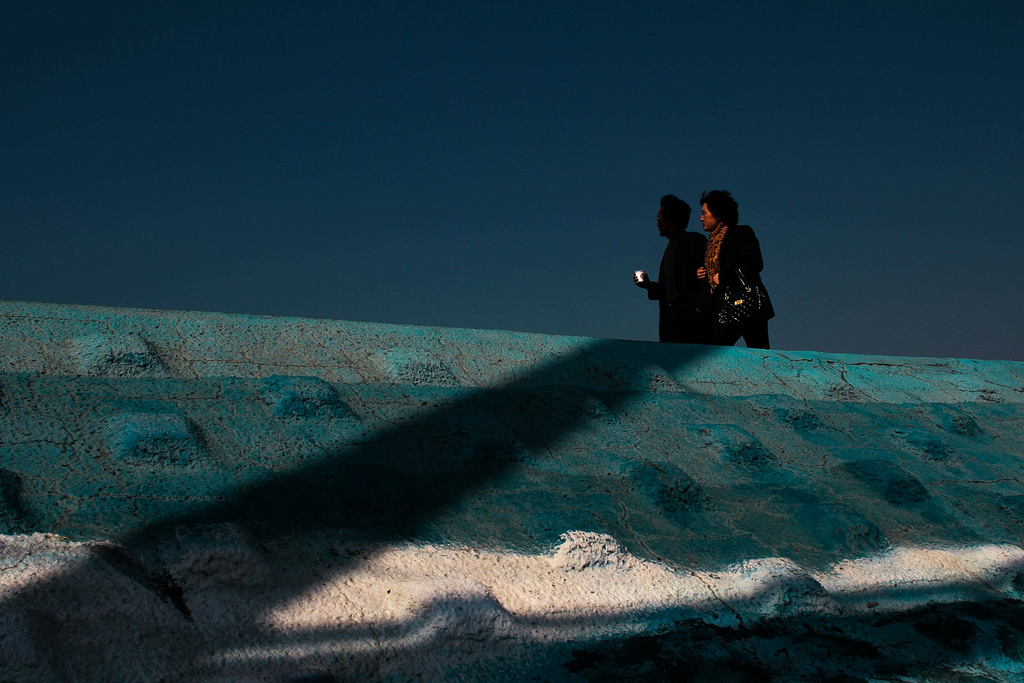 Photo By: Arthur Quejadas II
What are your thoughts about contemporary street photography?
Justin: In The immortal words of the late great (still technically alive) Bryan Formhals: "Street Photography is a bad brand."
TC: As street photography is not limited to a certain subject matter, being rather a product of the photographer's engagement with the world around them, the advent of the Internet and digital cameras led to the proverbial glut of photos crowded under the banner of so-called "street photography", relegating the term to little more than excuse for poor, unimaginative shots made largely by the particular demographic that dominated the early Internet, mainly relatively well-off straight white dudes in the tech centers of major Western nations.
Things have become a bit more diverse in the time since, thankfully, including the admod team at HCSP, and my major concern these days is that photographers are simply doing whatever they think will get them the most "Likes" on their social media accounts, clamoring for clicks rather than using their photography to convey their thoughts and relationship with their environment. So instead of genuine, moving scenes from places and situations few people have had the chance to experience, we tend to get clever juxtapositions and well-placed shadow shots that say very little.
That is not to say that there is not still a lot of good work being made these days…there most definitely is, even if most of it is smothered by quickie social media grabs. But hopefully, there will be more places like HCSP where people can see something a little different and perhaps a little more interesting…something that inspires them to explore their own lives and experiences so that the rest of us can catch a glimpse of the innumerable worlds just outside our door.
Rammy: I think the general competition for attention on social media is dictating what contemporary street photography should look like, and I am not sure it's the best thing for photography itself. Because what other people want may not be what you really need, following where the crowds or the likes go can eventually become misleading and mentally taxing. Street photography for me has always been more about self-discovery, and to be able to do that effectively, you have to look within yourself more than outside yourself. Being yourself takes a lot more effort though, and because it rarely provides instant gratification, it's not a popular path. In a way, I view HCSP and the other groups that remain active on Flickr as trying to say, "Hey look: When chasing trends and instant gratification start to feel meaningless (and they will), we're still here, and you're welcome anytime." We don't really care about trends and popularity contests and would rather just see good photography regardless of what month or season it is.
Claire: Contemporary street photography? There's so much of it, and it will be interesting to see who and what has staying power. It's always wonderful to discover photographers who are informed and influenced by the past but not chained to it. Yes, there's a glut of SP on social media. But those platforms also provide exposure to a much more diverse array of photographers with distinct experiences and visions. They also reveal the clichés of the genre, which helps me when I'm out shooting as well as when I'm back home editing. Yes, the whole "Likes" phenomenon can give a distorted view of what's "good". But if social media is motivating people to pick up a camera or phone, set out to explore the world around them, and be creative, well, I'm all for that.
Arthur: If it is not staged, directed or posed, we are on the same page.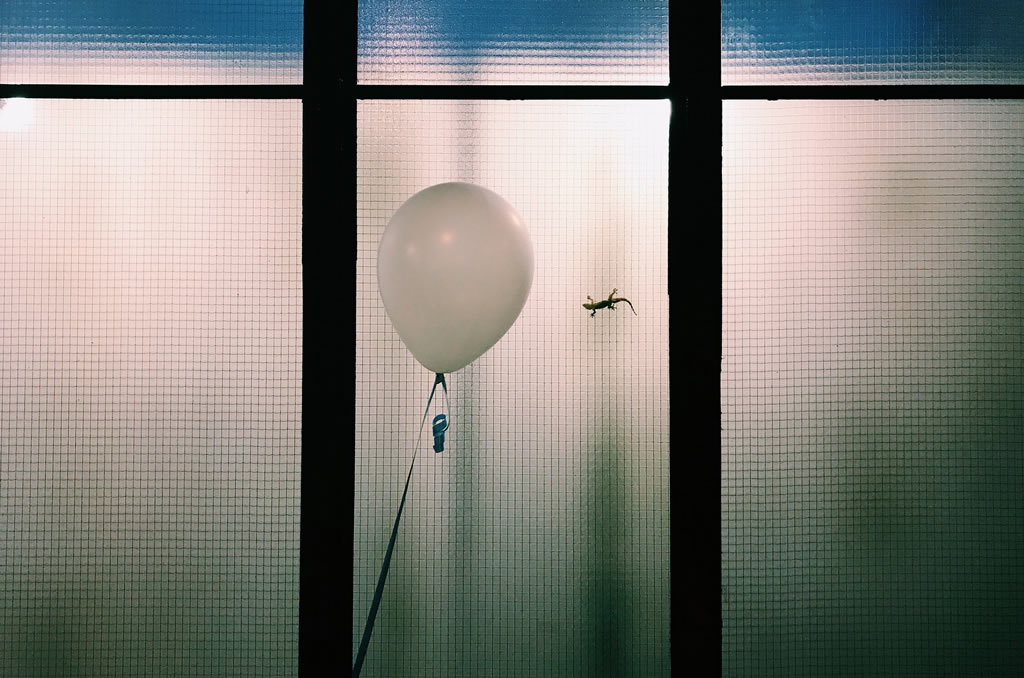 Photo By: Rammy Narula
You can find these photographers on the Web: