Its hard to believe when someone of this caliber and artistically mature like Xin Li is just 20 year old. I was totally taken back by her photographs, especially the concepts she chooses to express herself. Every artist has their own unique vision and formula for creating artworks.
For Xin Li, the motivation and inspiration goes hand in hand. She says that whenever she feels the urge to let out her emotions, anger or any negative factors, she straight away shifts her focus onto photography. This is for Xin Li, a wonderful positive medium which then results in what we see here.. Massive talent.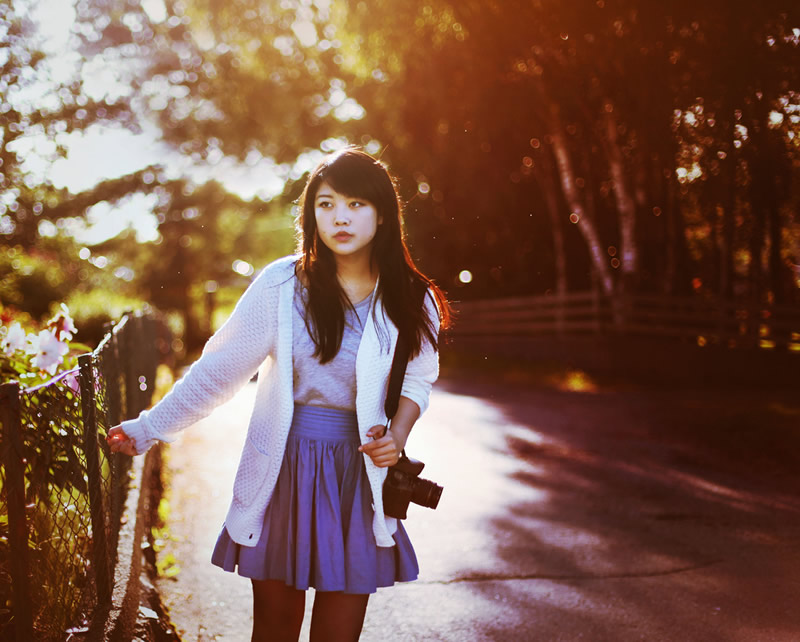 Few words about yourself?
I'm a twenty-year-old living on the west coast of Norway. I'm currently a film student in Bergen and I'm very much in love with photography.
When and Why did you start photography?
I began taking photos when I was pretty young. My dad always used to carry around a camera when I was a kid to document me (and my younger sister) growing up. I've always been fascinated by it. The way cameras work and how it's possible to stop time in a way and keep it. To make something that's not necessarily seen as something pretty and make it look gorgeous with the right amount of light, shadows and colors. When I was in my mid-teens I began taking it more seriously, as it became a lot more to me than just a hobby.
You know when you have something you really want to say or express but you can't seem to get it right with words or actions?
For me, taking photos was a way of making that possible by visualizing it. Sometimes it's my own thoughts and emotions that I want to get out, sometimes it's stories about other things or other people I want to make into a photograph. It's storytelling and documenting.
How do you conceive a thought to be then metamorphosed into one beautiful photograph?
It's kind of hard to explain, since I don't have a constant work flow or process that I follow. There are endless ways of making a feeling of a thought into a photograph (or other kinds of visual work) and there are no limits. Sometimes I do sketches or write down notes on pieces of paper before I start shooting, because some ideas require planning and props/setups. And sometimes it's spontaneous and not planned at all.
Your pictures are absolute emotional statements, what drives you to produce such work?
Photography is a very big part of my life. I think about it more than anything else. Whenever I go somewhere new, see something I find interesting or hear something that has an effect on me, the first thing that pops into my head is either "how can I make this into a photo?" or "how can I use this in a photo?". It's constant. And every time I do take photos, I try to put all of myself into it. It's important to me that they feel personal. I often feel the need to take photos when my heart feels too heavy. I don't know why, but rather than punching a pillow, yelling at someone or crying, I turn to photography. I think it's better to use those feelings to create something beautiful.
Your Inspiration or Motivation which keeps your pictures fresh?
Inspiration is something that comes unexpected. A lot of things can inspire me : observing my surroundings, listening to great pieces of music, reading books, poems, people, other people's art. Me and what's going on in my head. Anything really. Inspiration and motivation go hand in hand. When I'm inspired or get an idea I automatically become motivated to shoot it. It isn't always easy to be super inspired or motivated, but when it happens it's amazing.
Your Gear?
I use a Canon 5D Mark II with a 50mm f/1.4 prime lens. When I shoot self-portraits I use a RC-6 remote as well.
Your favorite photographers?
I hate to just list a few because there are so many mind-blowingly great photographers out there, but Tim Walker, Oleg Oprisco, Theo Gosselin and Olivia Bee are some of my favorites.
Click on the image for better and enlarged view.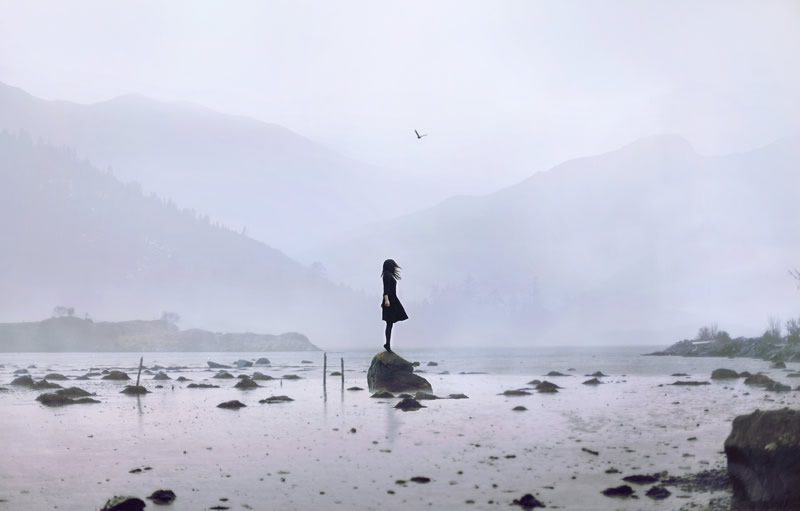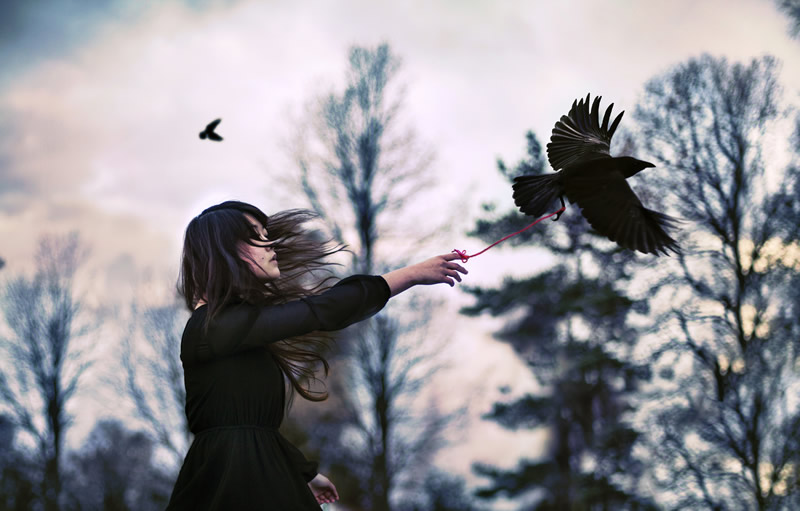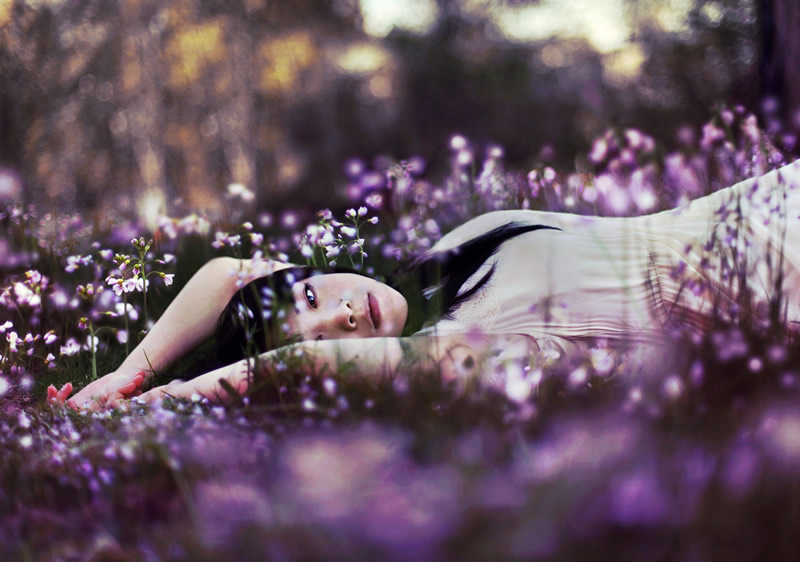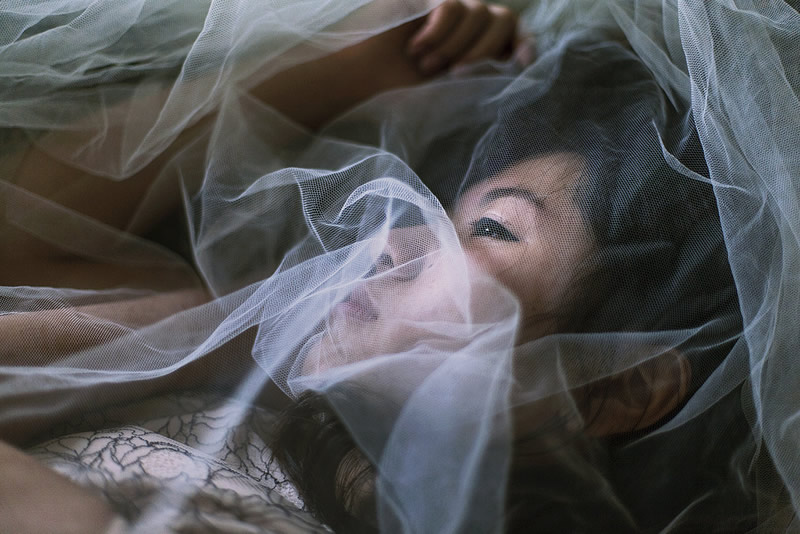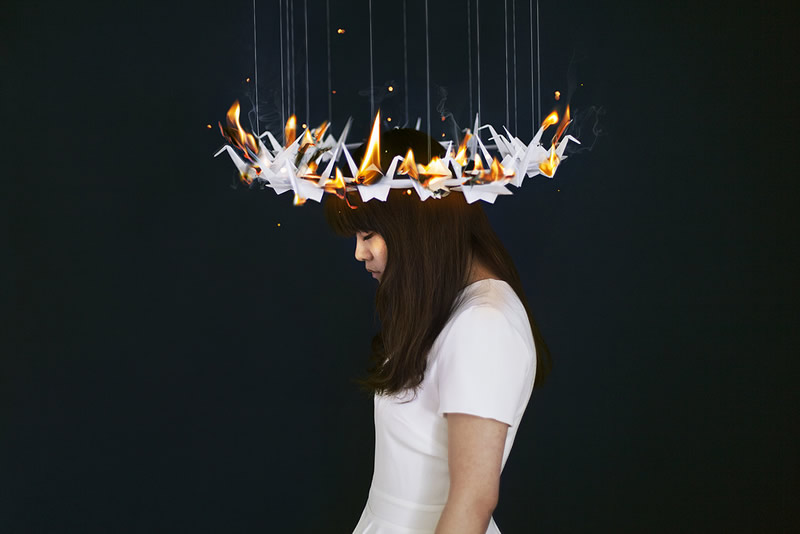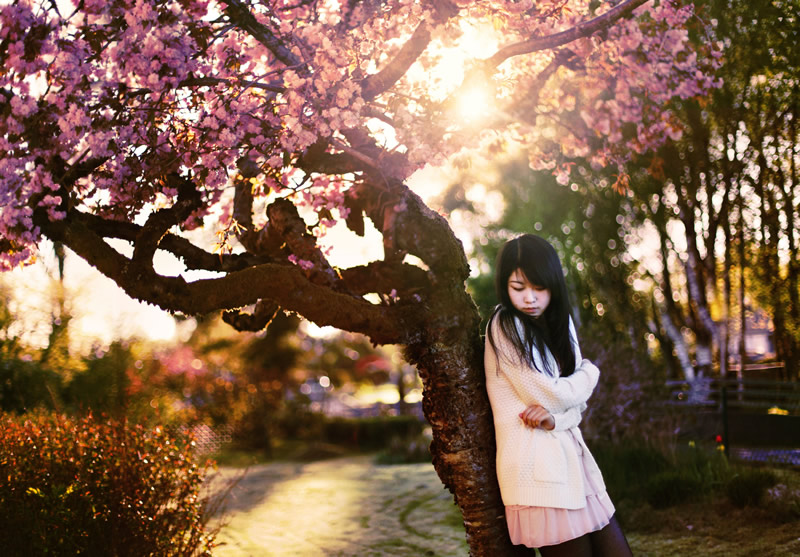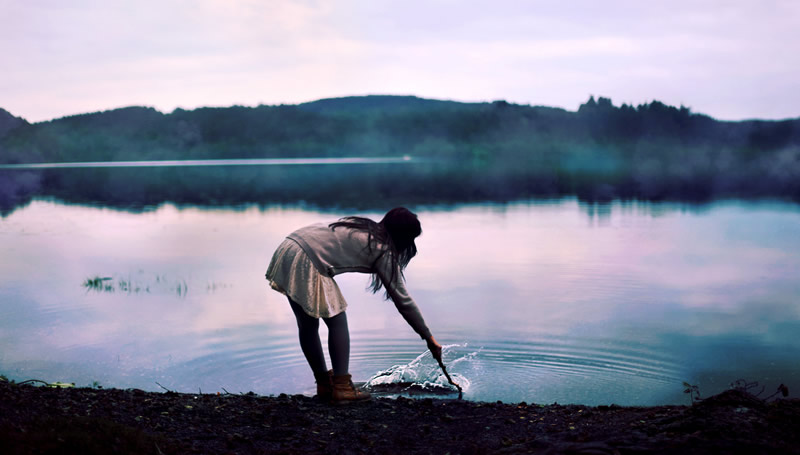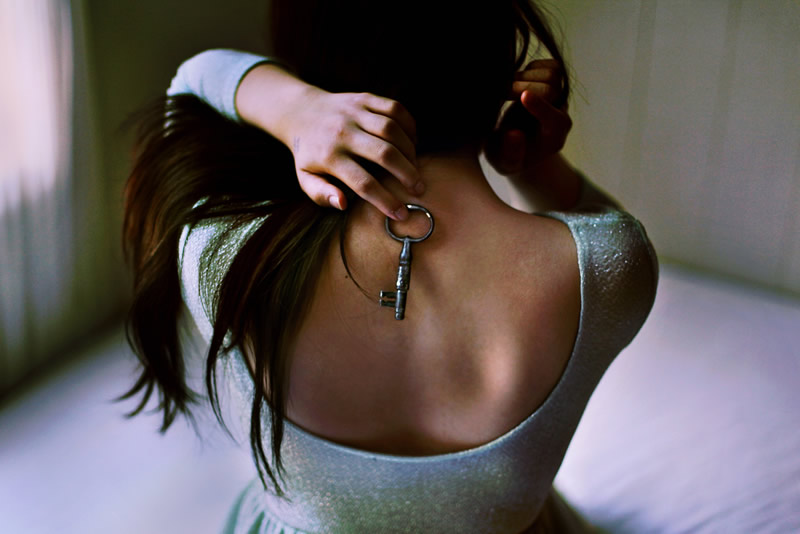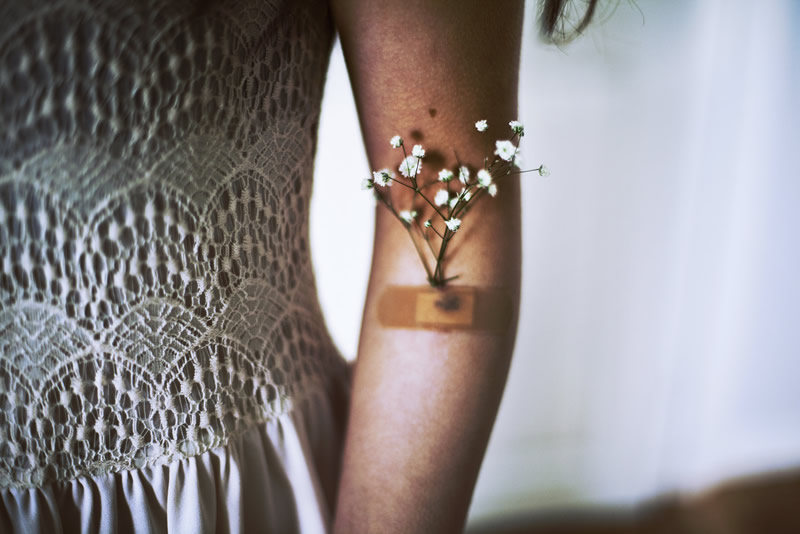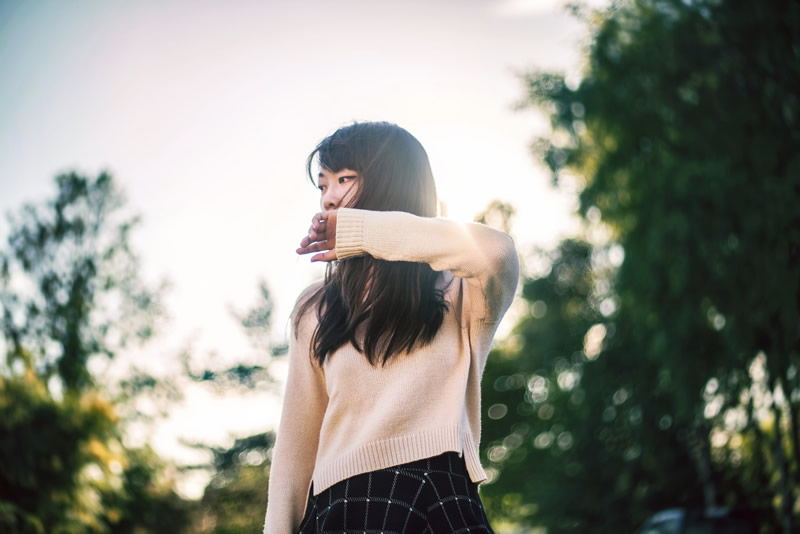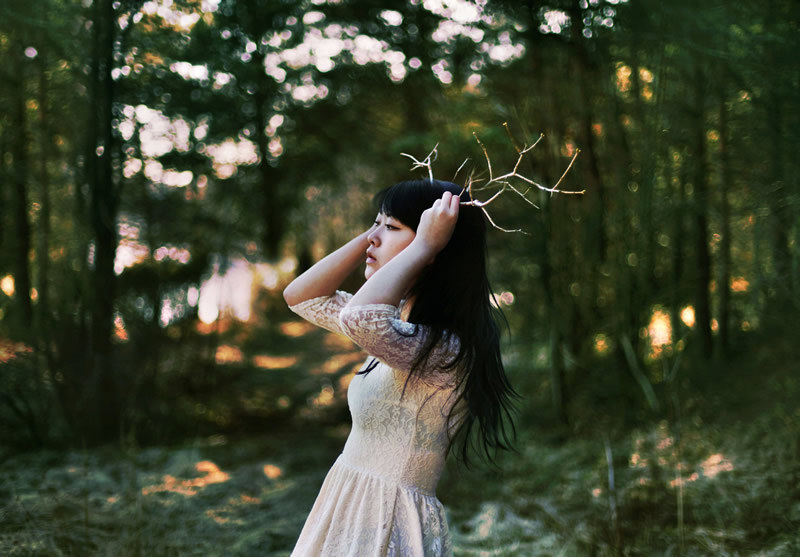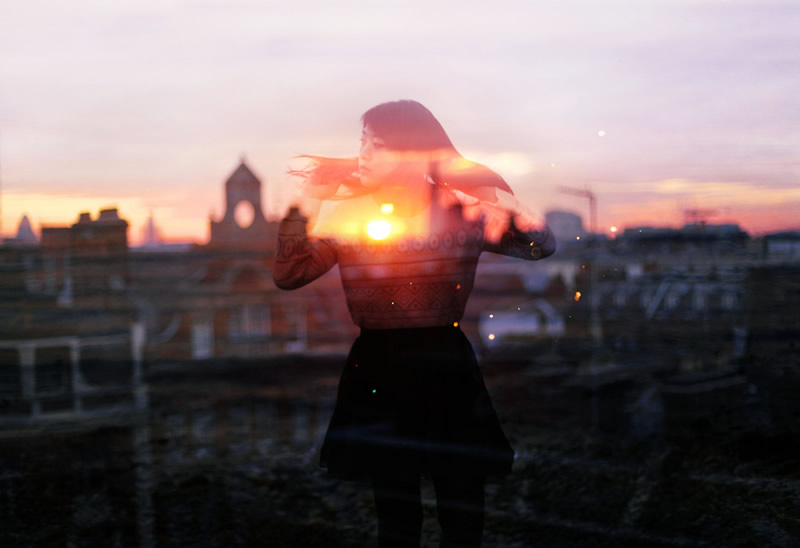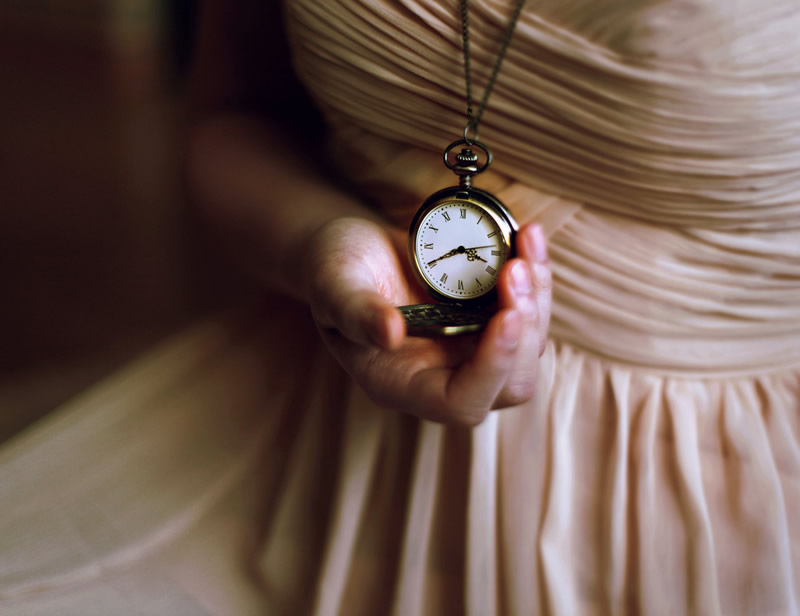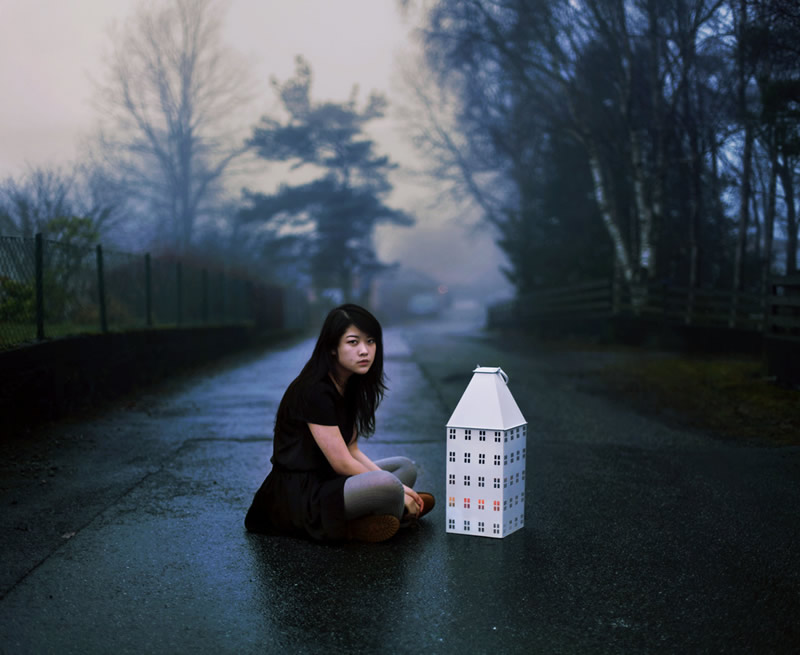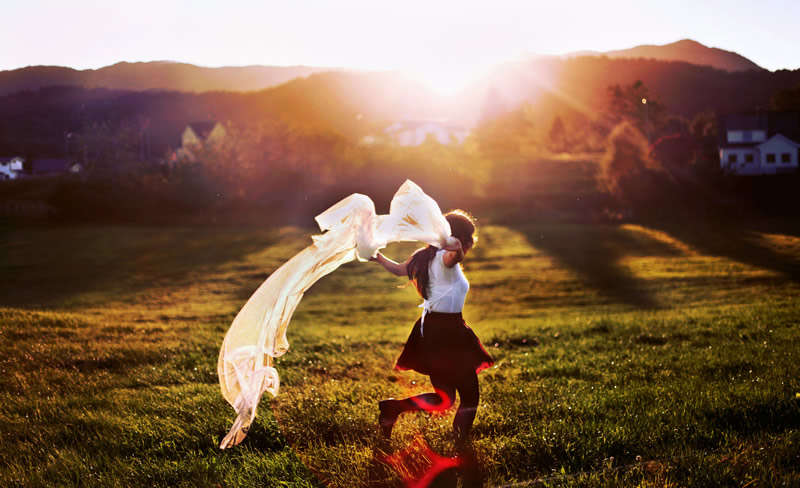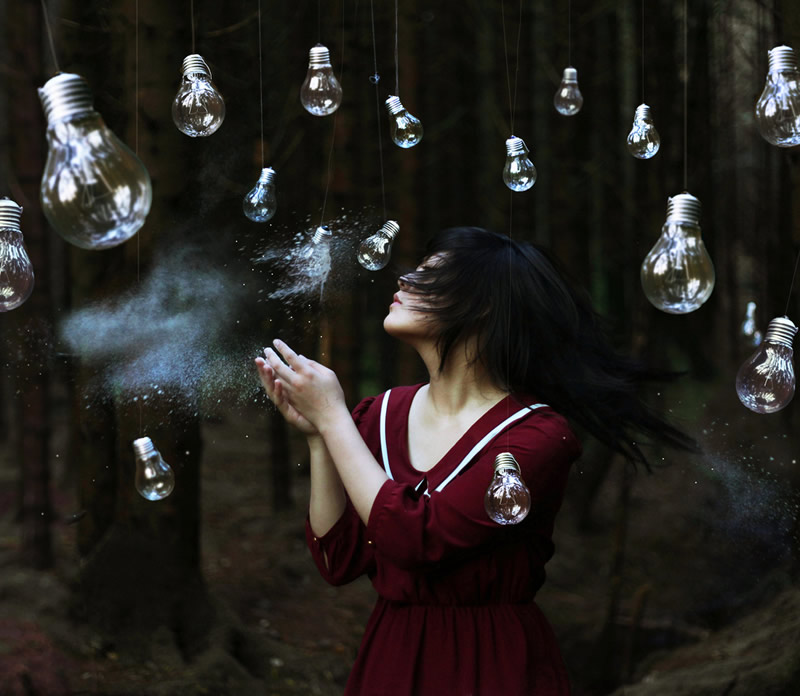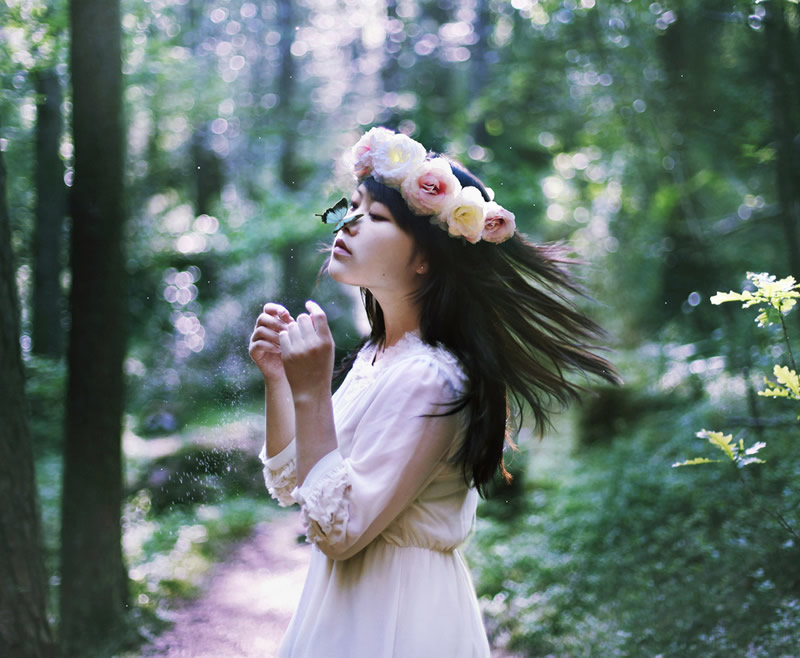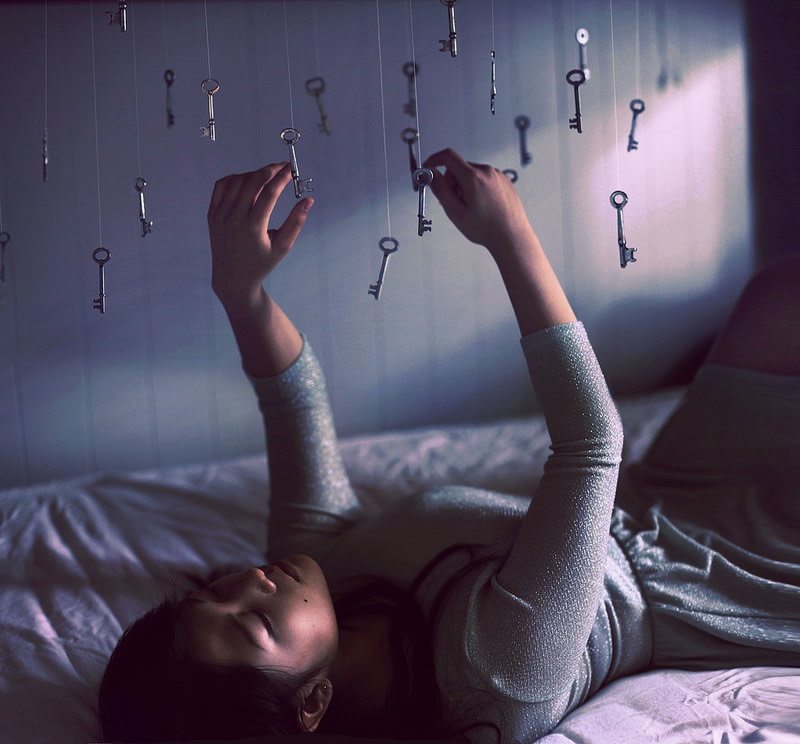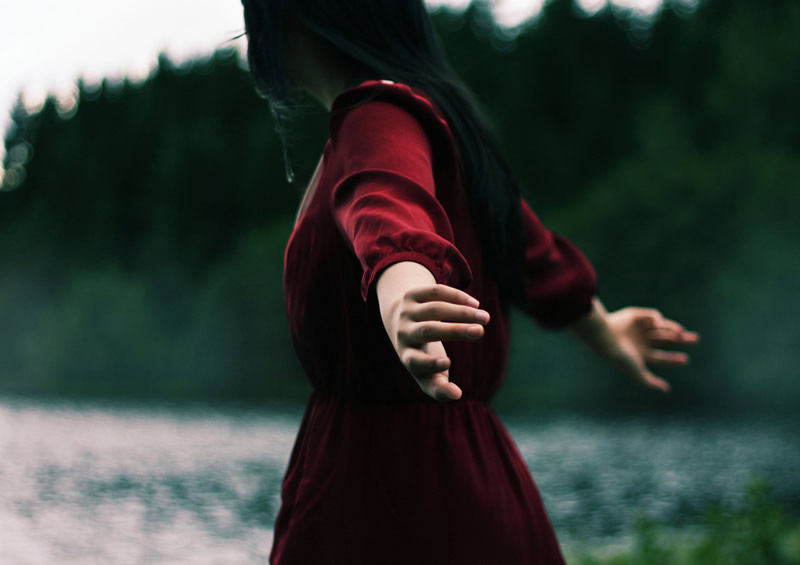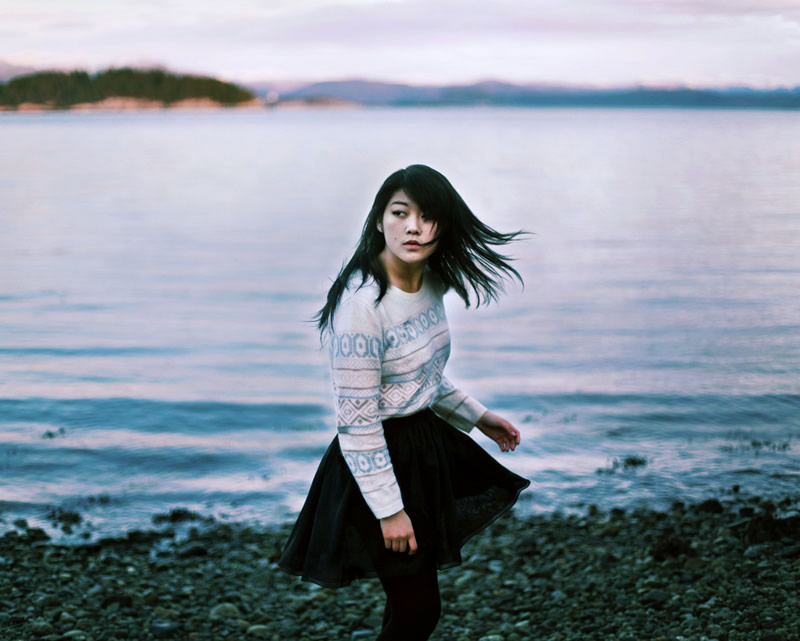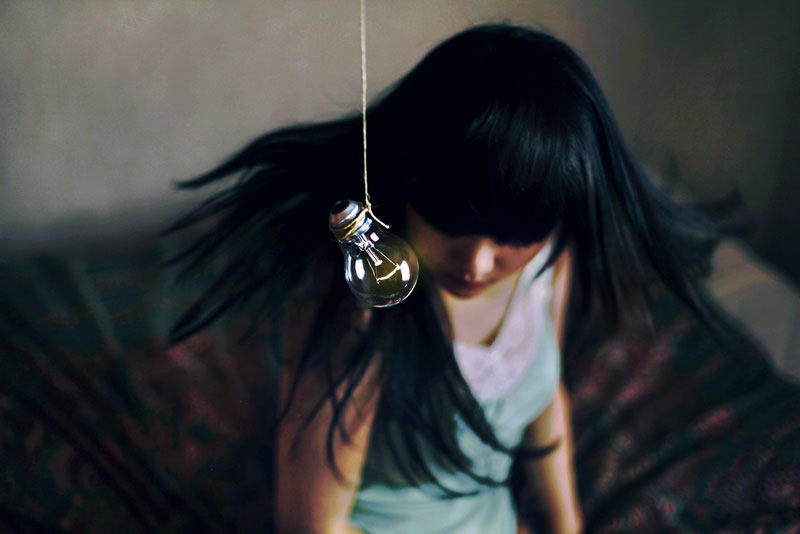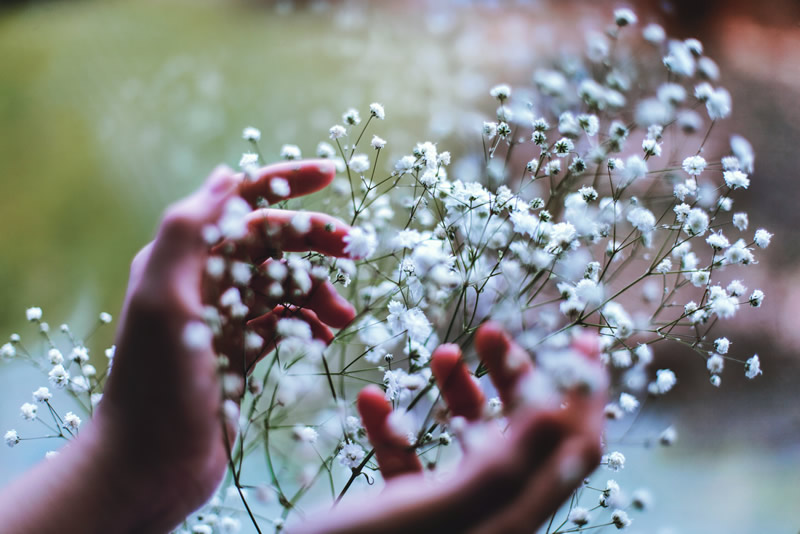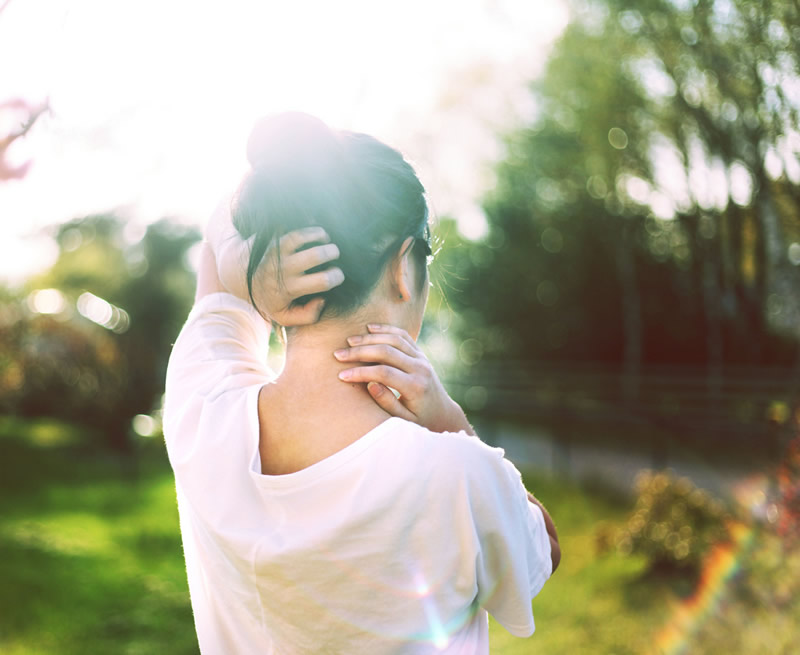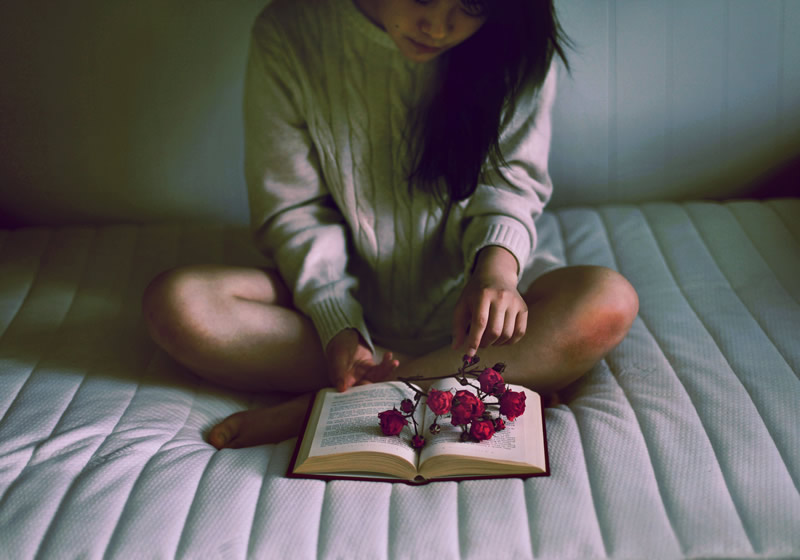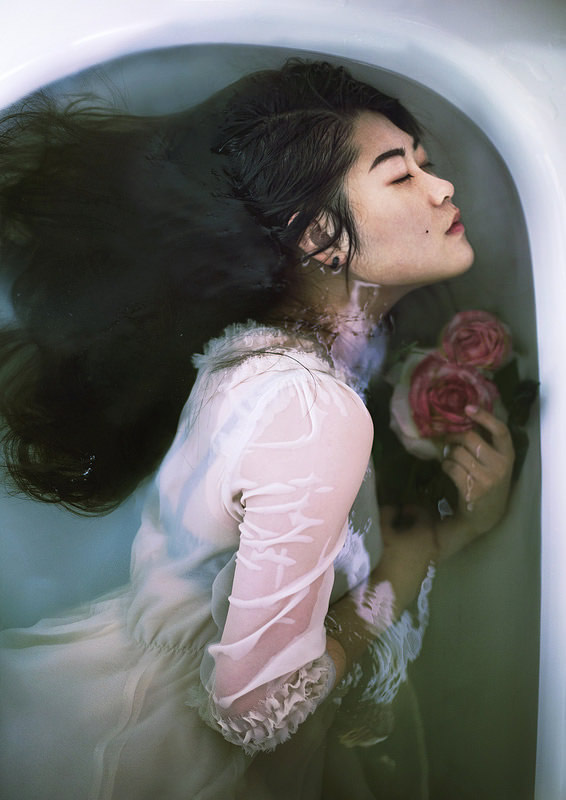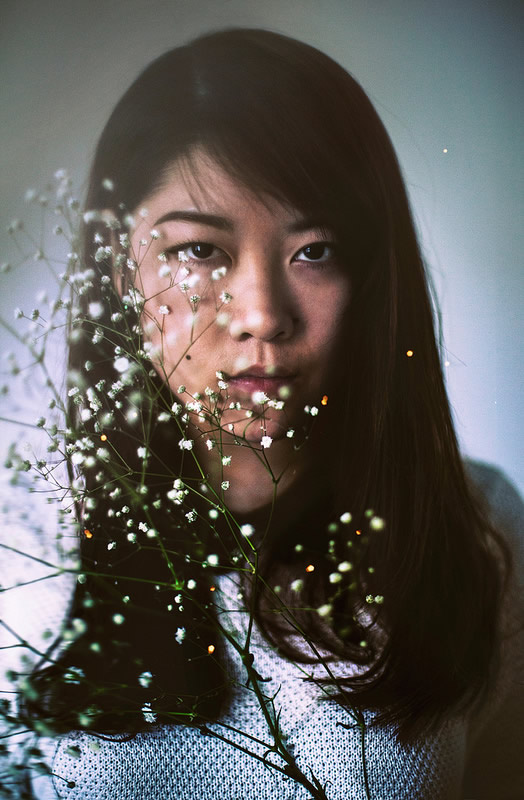 You can find Xin Li on the Web :
Copyrights:
All the pictures in this post are copyrighted Xin Li. Their reproduction, even in part, is forbidden without the explicit approval of the rightful owners.