Earthiness of India is getting reflected in all these photographs. An unbelievable amount of passion from a photographer who believes in capturing people, those expressions and their incredible story is a treat to watch. This is Joydeep Mukherjee from the city of joy, whose photographs serve us every bit of India, its culture and varied heritage. Mesmerising colors and vibrant emotions are painted in these photographs and never fails to take us by surprise.
One thing is very much evident through his work, plan your travel, manage your work and you can still be an incredible travel photographer.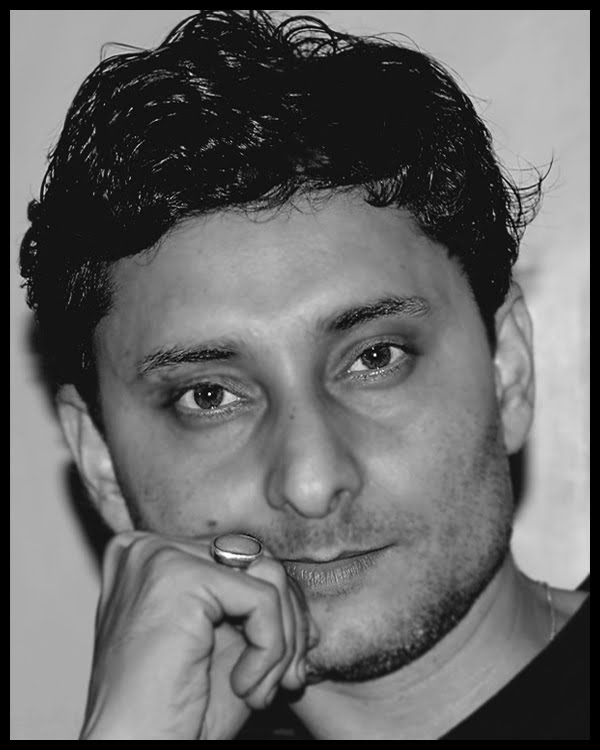 Few words about you?
I believe that an Artist's work must be good consistently to be considered as Art. I'm Amateur Photographer but very passionate. I started photography very late so now a days it is very tough for me to take it Professionally – but still I think "if I can give for Photography every second of my life" … Despite the hectic working hours at a reputed Kolkata-based MNC, my passion for the subject remains undiminished.
When did you get to start photography?
In my Early days , I was interested in various kinds of Sports, Trekking, and Travelling etc. I developed my love for photography in 2002 during my trek to the Annapurna Base Camp – Nepal … With My first SLR Nikon F 65 and 28-85 Lens. That was my first step into the world of photography. Since then it was a Long journey for near about 11 years . I'm a self-taught photographer, but now in this Digital Age some well-known Photographers (Nationally and Internationally) helped me to improve myself in Some respect.
Your pictures are strong in subject content and rich in composition. Few words on it?
My view on photography is – "A photographer must be technically competent to use the various techniques to change a photograph from a mere snap to a "snapshot" of someone's life" . I think that photographs can be used to narrate a story, and thus should not cater to the aesthetic aspect only. As because I love to shoot people , One must have 'eyes like a shutter and mind like a lens'!!…. I always 'work for a cause, not applause…I live life to express, not to impress'!!
How do you manage your travel calendar?
After reading the above question, I found a Big Smile on my face …. Every year On 1st January , My Office Admin sent a mail to all employees about the Holiday calendar ..and from that particular day I Start planning to use those Holidays as a Photo Tour Planning . Generally One Long Vacation with Family (which Includes a Place which is Perfect for photography) and some Short trips exclusively for Photography.
Your future plans and assignments?
As I said before -I'm an Amateur ..so taking up Assignments like pro is not possible for me , but what I do is I take 2/3 subjects and on the basis of that I start working on it – sometime it takes long time to finish the story; again sometime I'm able to finish it within a time limit … Now I am working on 2/3 Subjects like " Varanasi from a Different Angel" , "Behind the Stage" , "The Old Age".
What does it kindle your desire to press the shutter more often?
As an Amateur Photographer I know it is quite difficult to go out in a regular manner..I have to spend 5 days a Week in the Office; some Family responsibilities are also there . Though my family supports me a lot, I tried to go out once in a every Week for whole Day.
Your gear?
I am a Nikon fan – Nikon D 7000 – 12-24 mm DX format , D600 -24 -85 mm and 18/35 mm FX
Thanks again for this opportunity with 121clicks.com Any final words of advice for young aspirants in this field?
Because I love to shoot people – What I can say from my experience is all about People Photography …You have to Work Hard ..very Hard – to get the variation / the Story / the Expression. Photography is Not like a T 20 Cricket match – Like Test Match –take your own time to improve your self .. from Each and every mistake you will learn some thing. See lots of Renowned Street / People Photographers' Works – follow Magnum to get better Idea / Better composition / easily able to identify the strong subject .
Wish You all the Best.
Click on the image for better and enlarged view.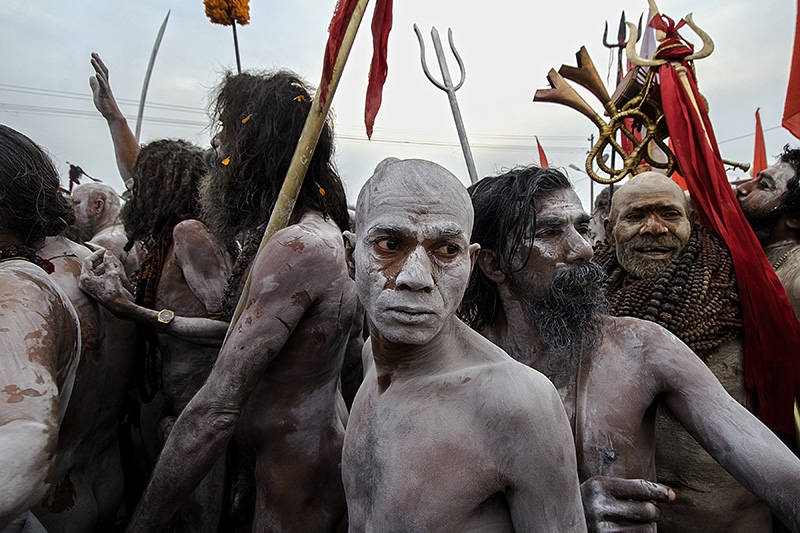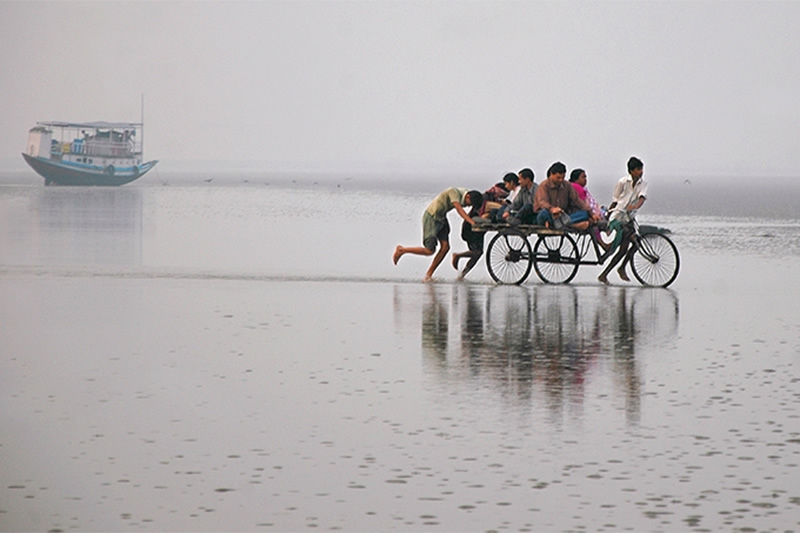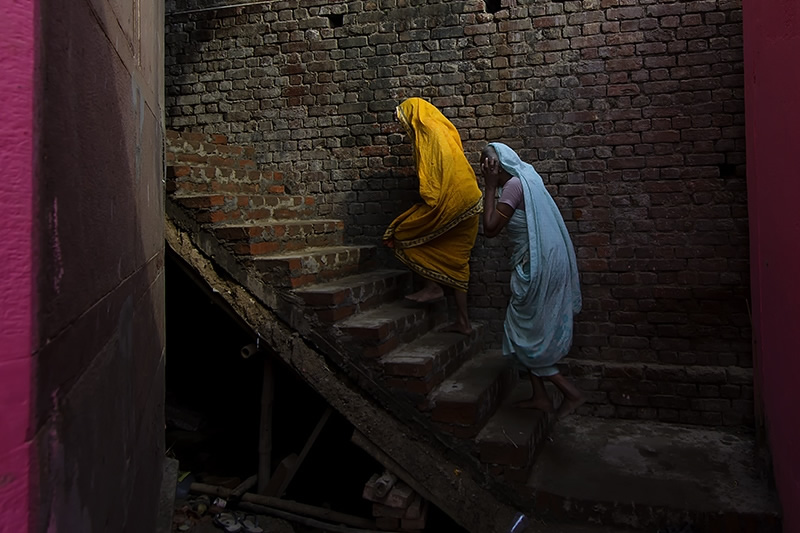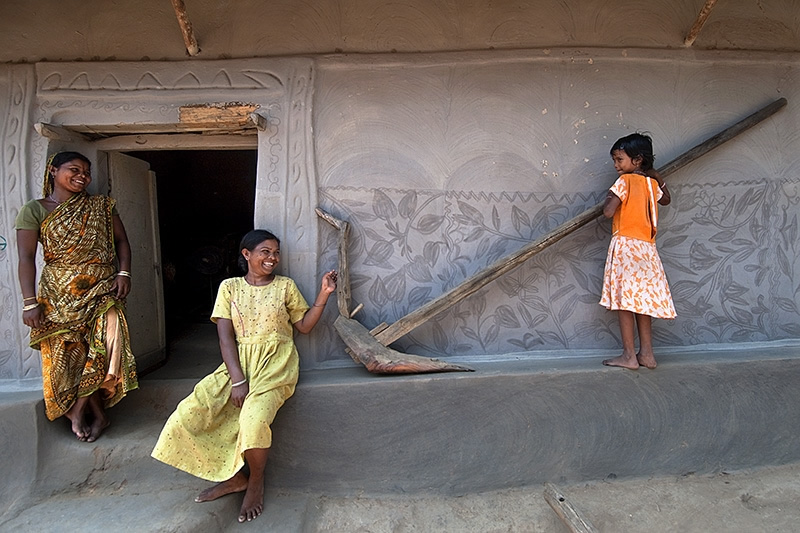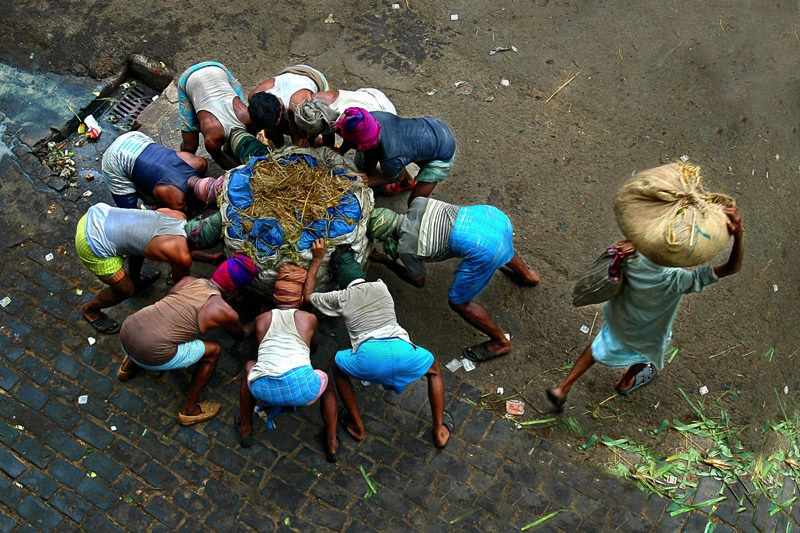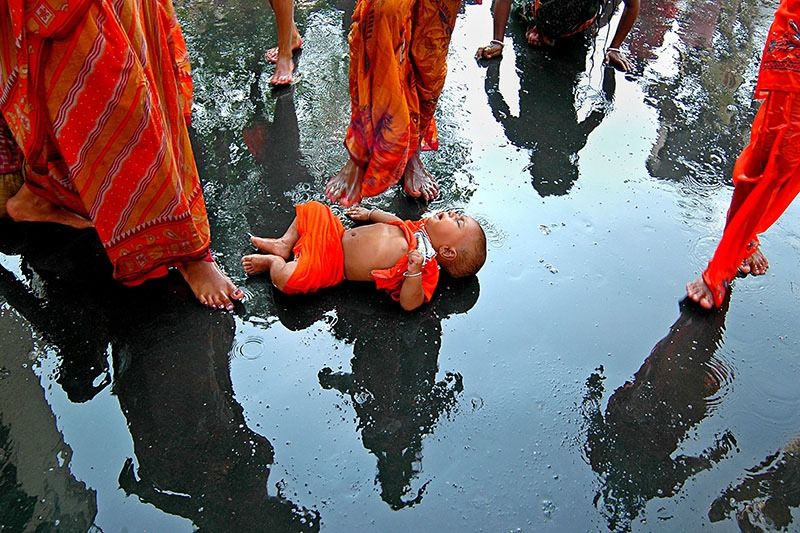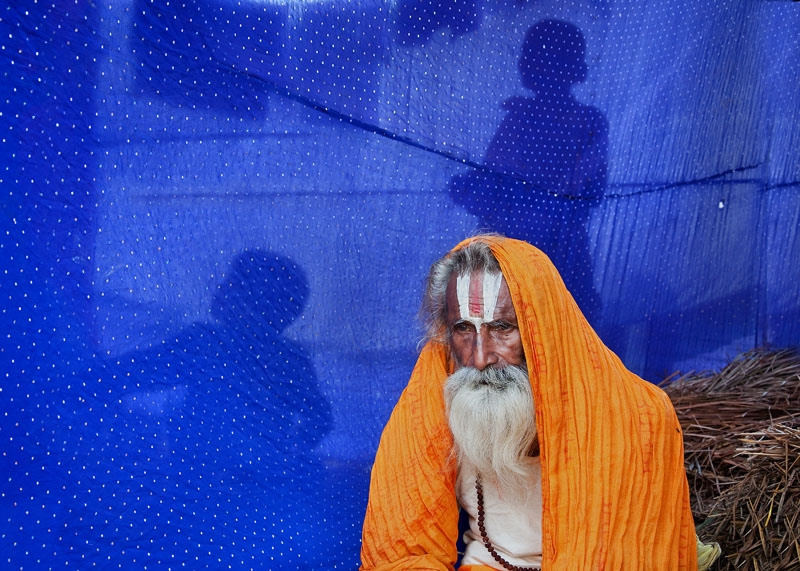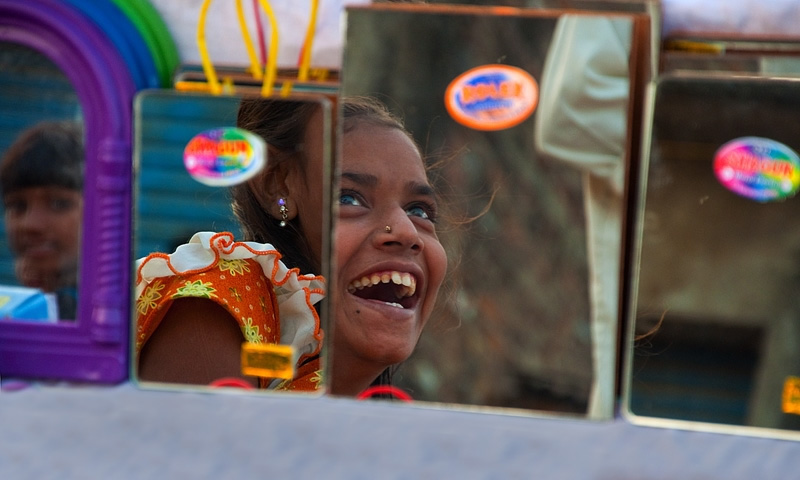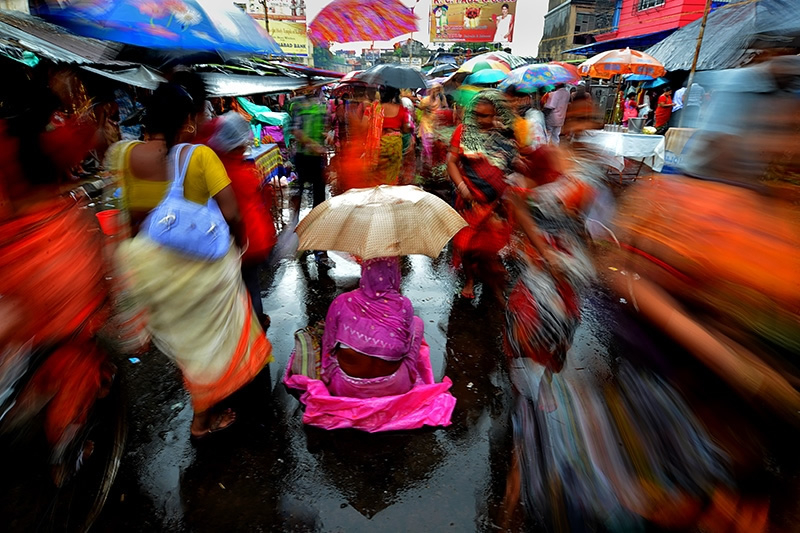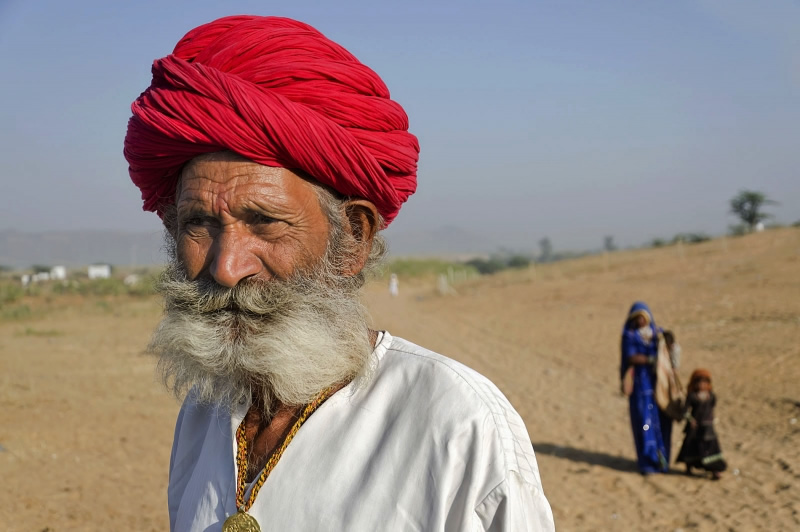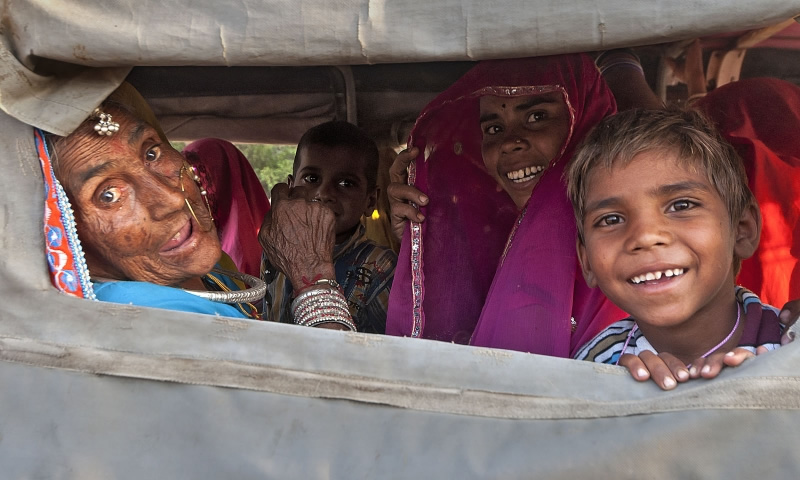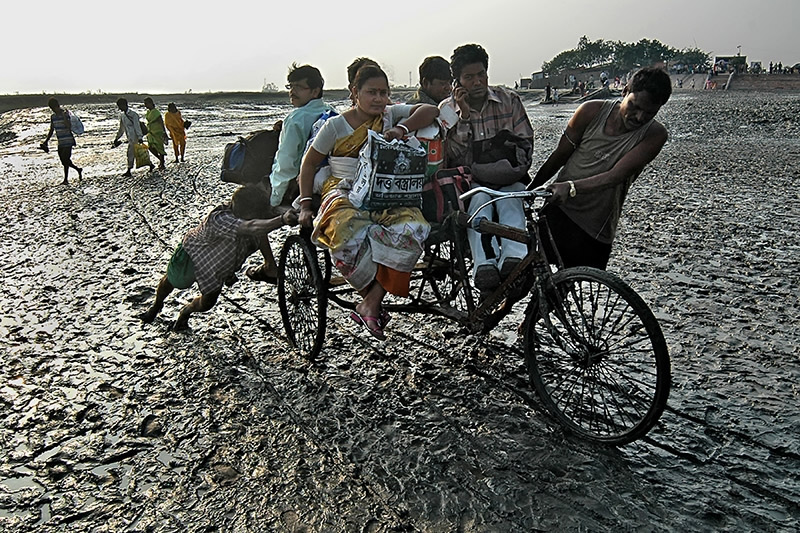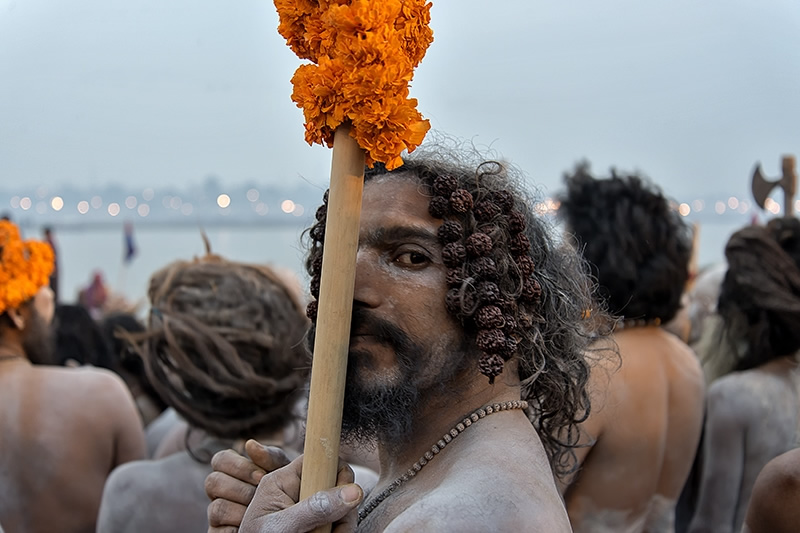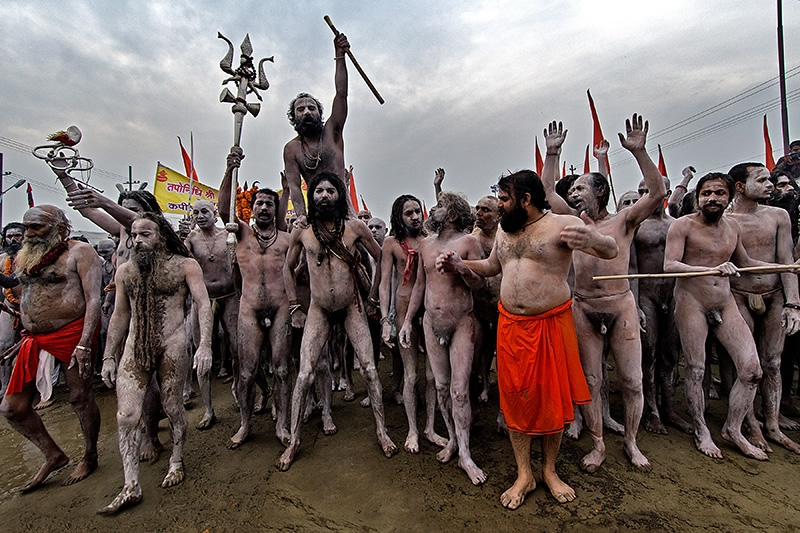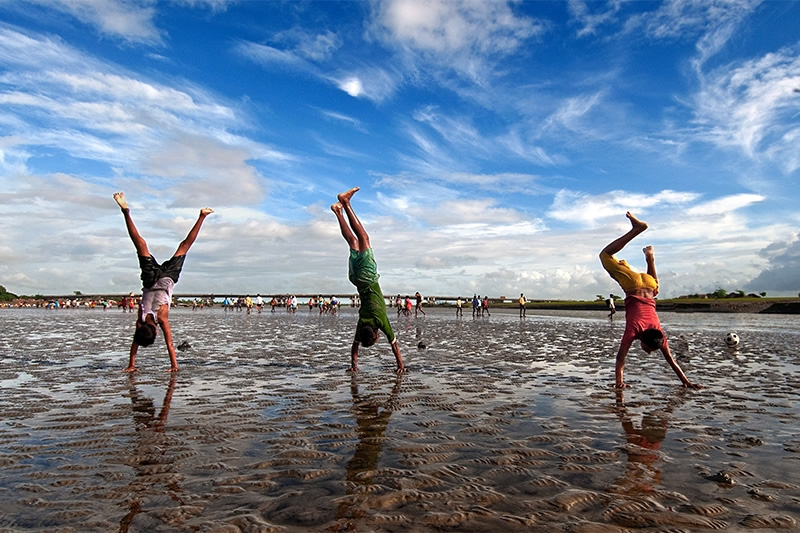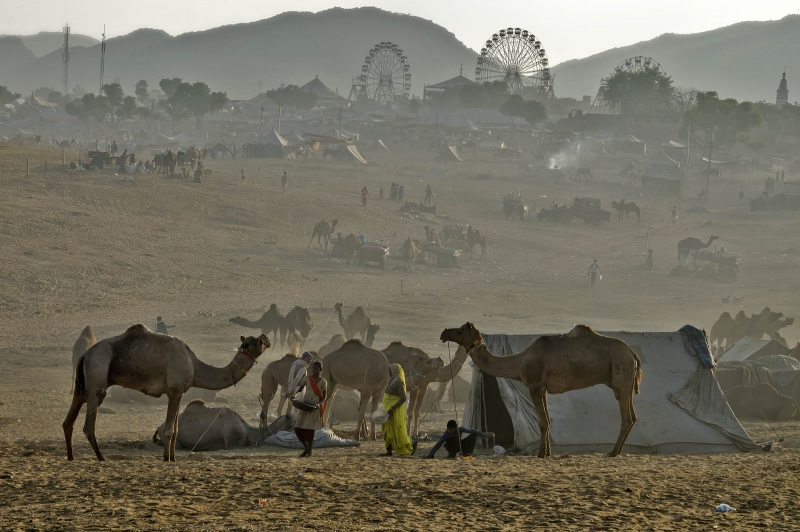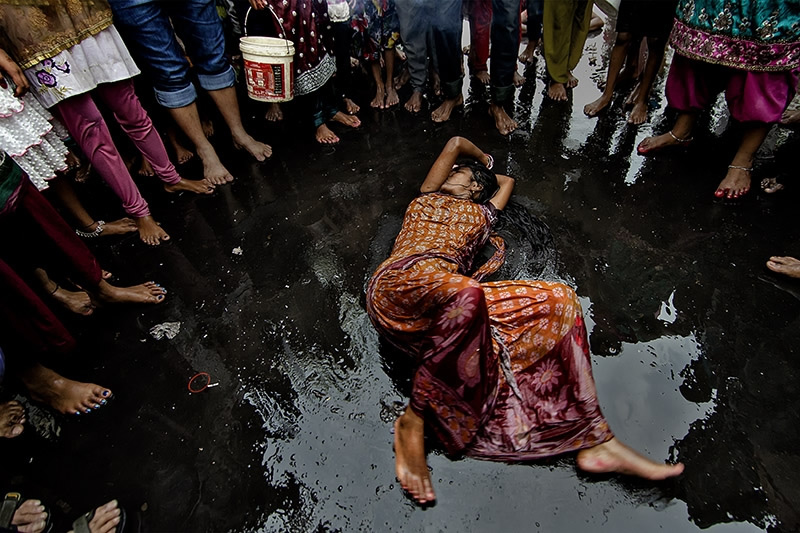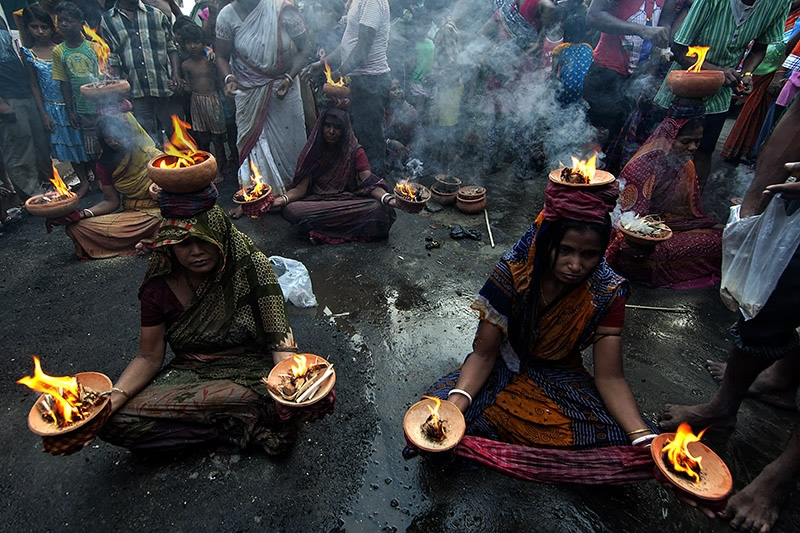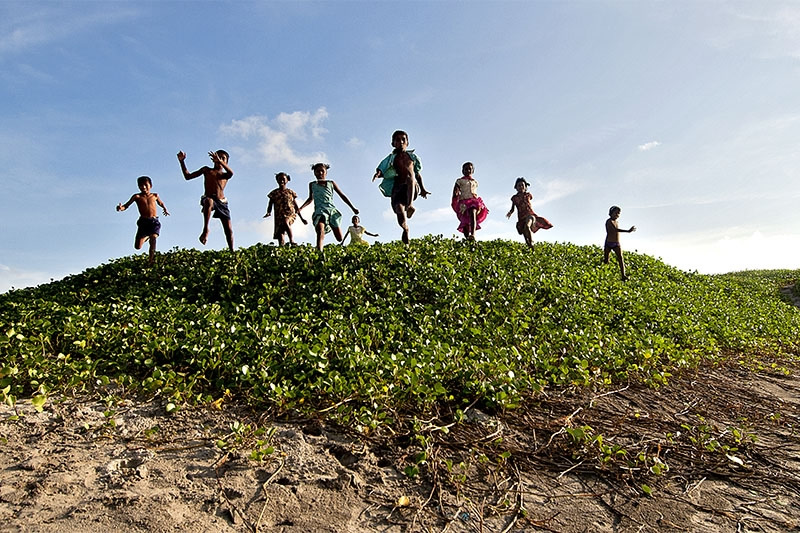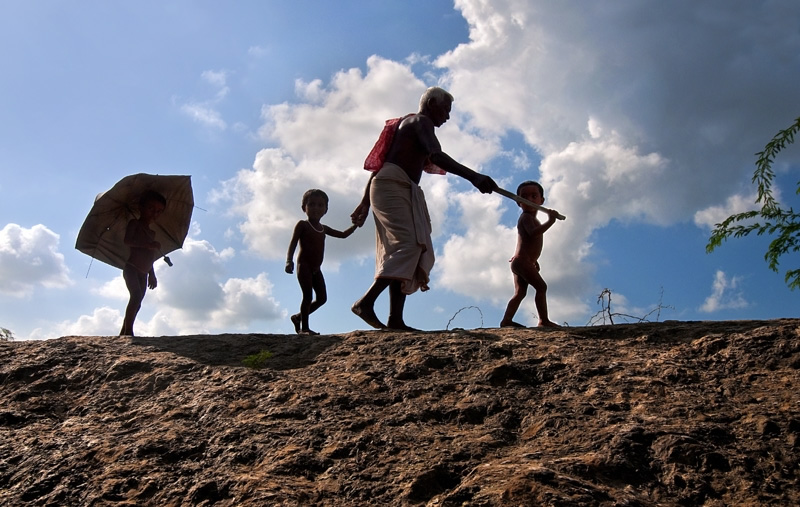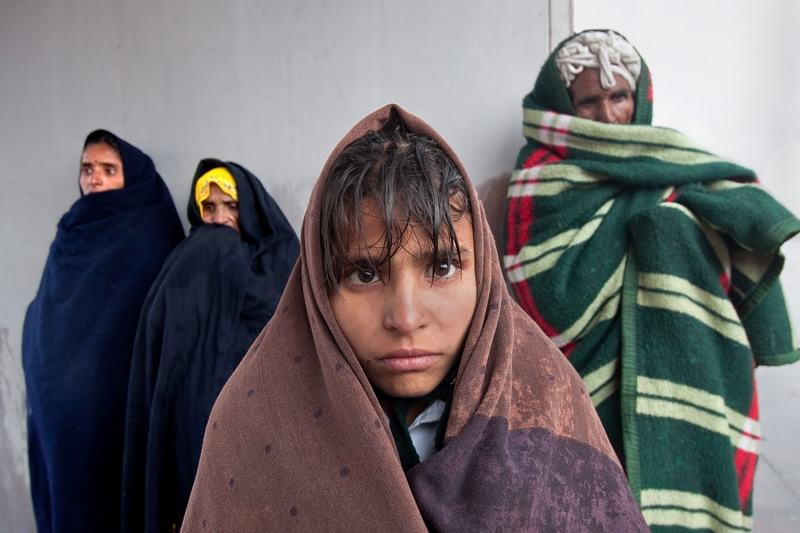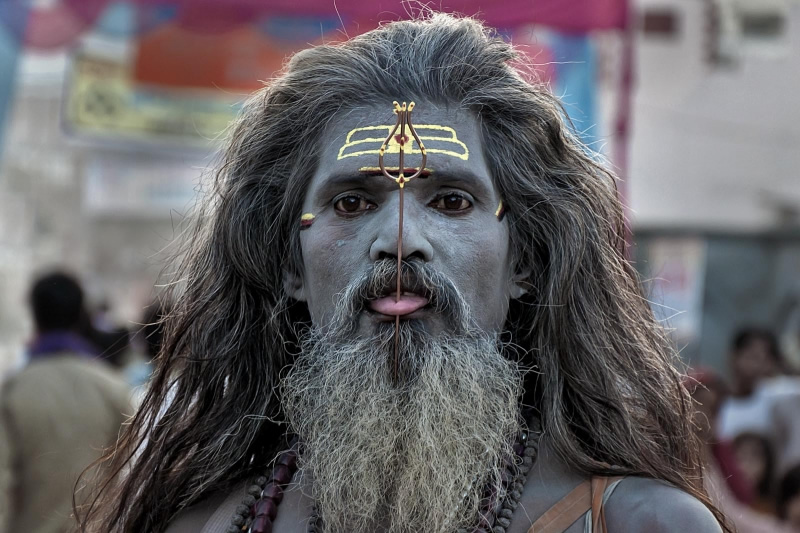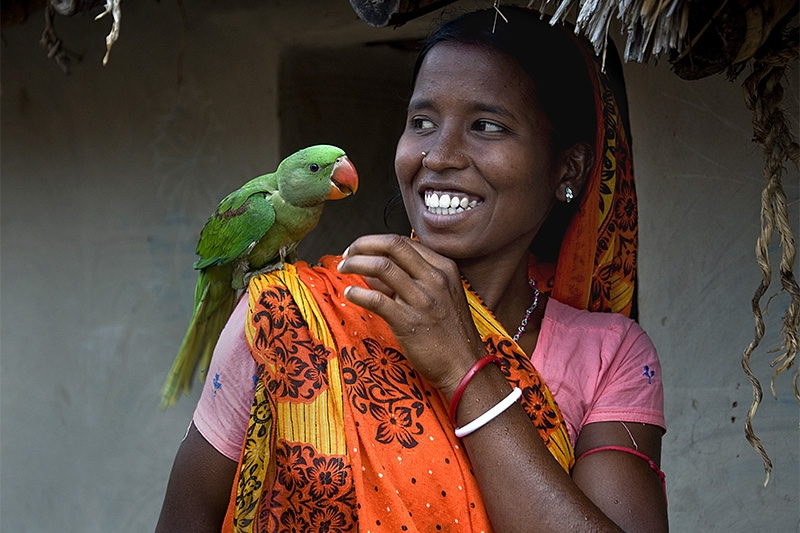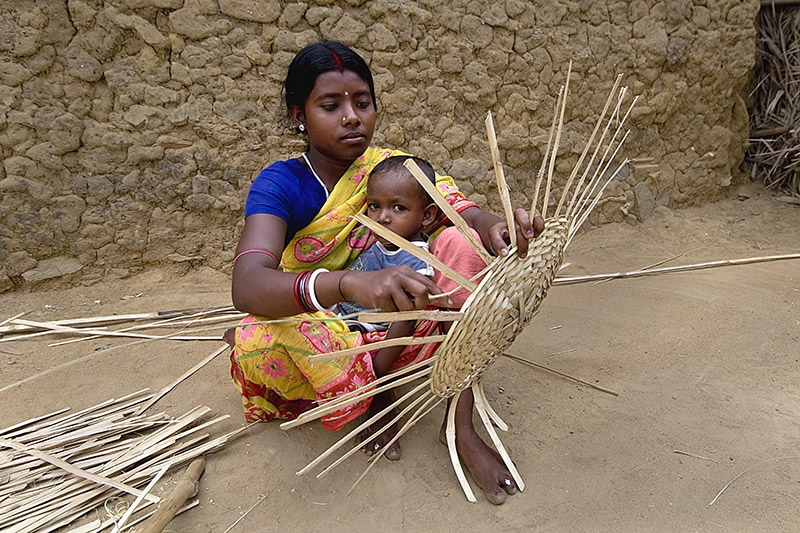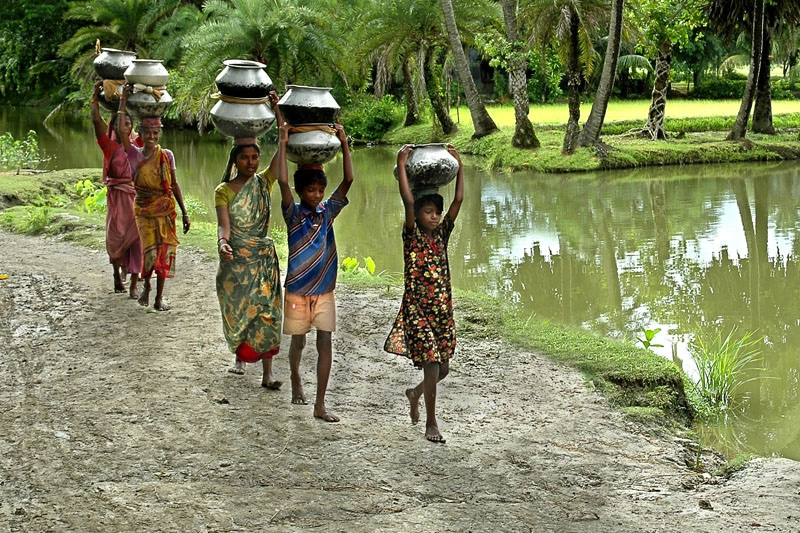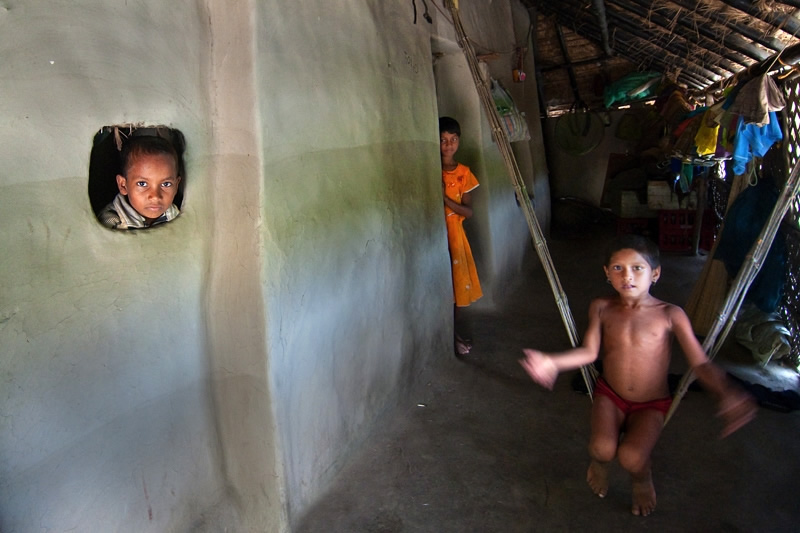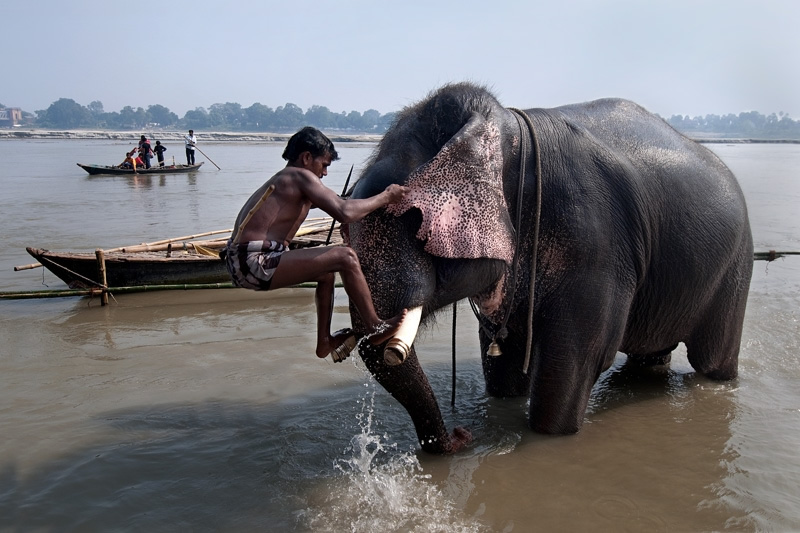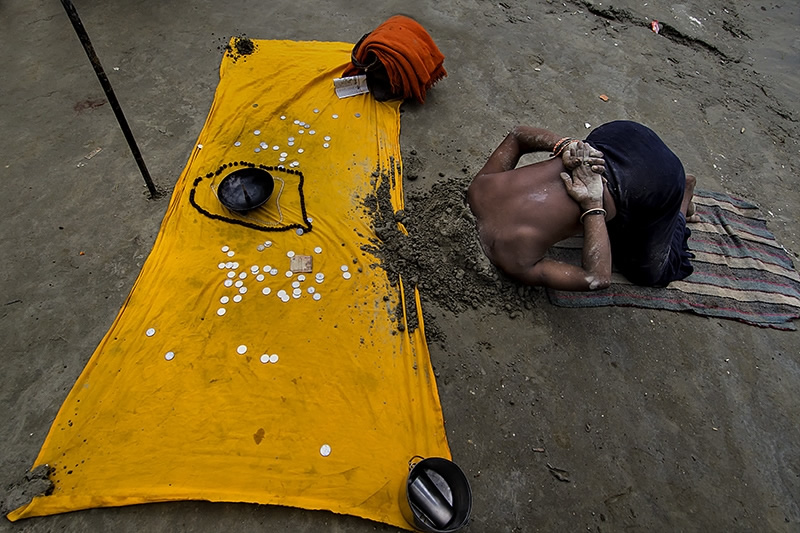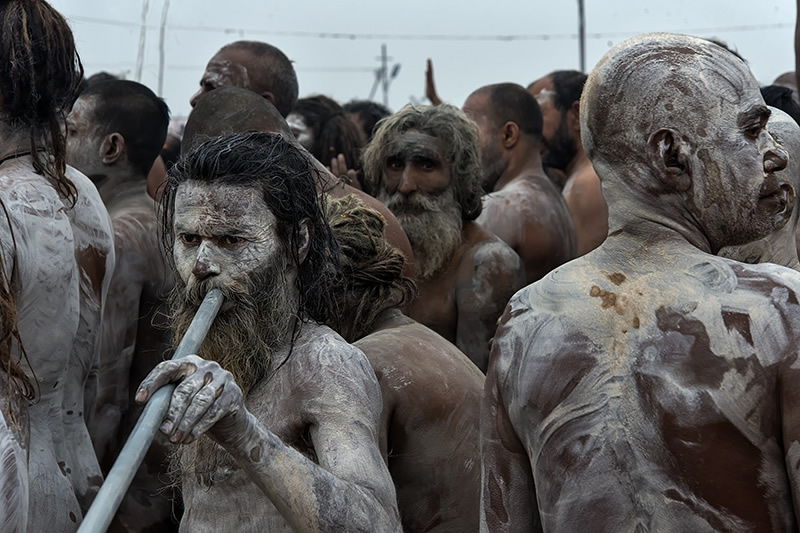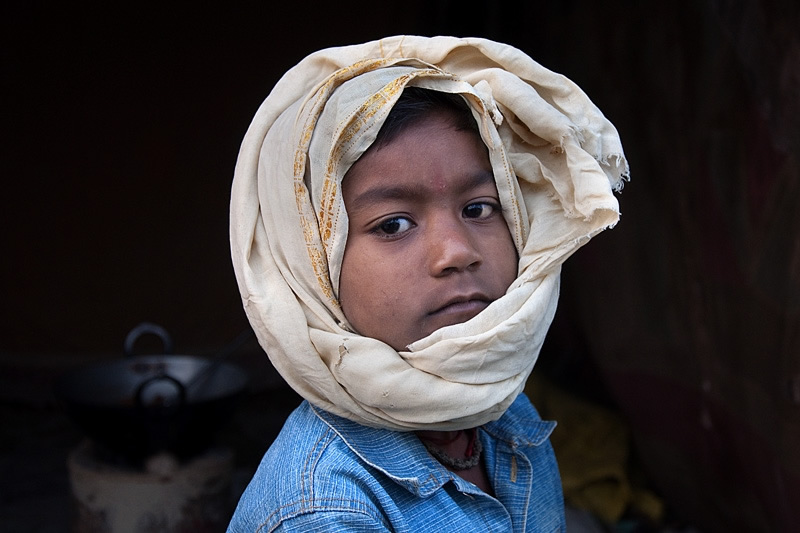 You can find Joydeep Mukherjee on the Web :
Copyrights:
All the pictures in this post are copyrighted Joydeep Mukherjee. Their reproduction, even in part, is forbidden without the explicit approval of the rightful owners.