"Don't be scared of dreaming""- says Deepti Asthana. Pure passion for photography has pushed her on the challenging side of documenting society related issues in the country. In this brief interview with 121clicks.com, Deepti shares her insights on the topics of "Women of India"- her long term project and a lot more here. Speaking about her photographs, one could sense an aspiring young talent with lot of passion with a great eye to discover interesting stories out there. Wishing Deepti, a lot of success. Read on..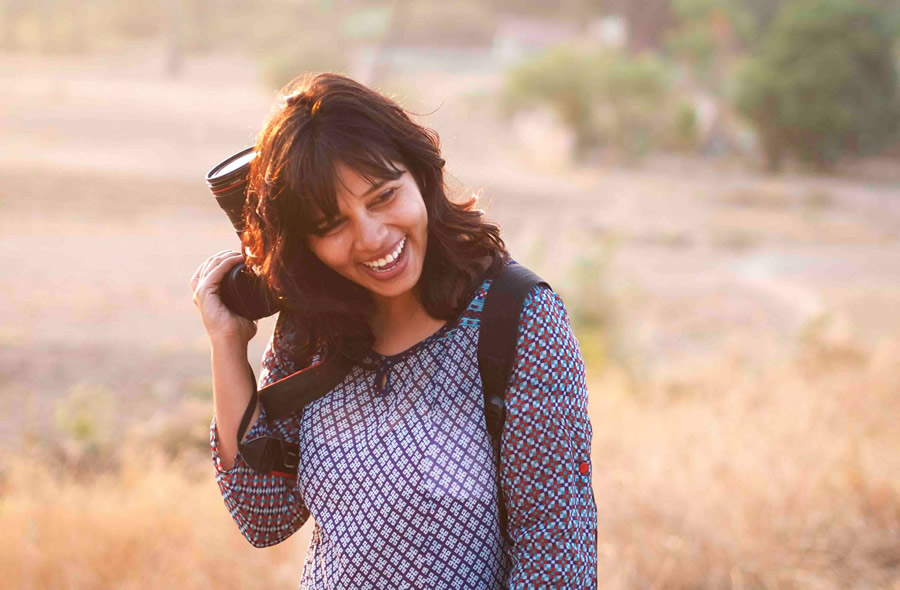 Hi Deepti, can you please introduce yourself?
I am a travel and documentary photographer from Mumbai. I grew up in Bareilly, Uttar Pradesh and then traveled down south to study engineering. A self-learned photographer, I decided to integrate my passion for photography with the prevalent social issues around us. Currently, I am working on a long term project 'Women of India' to tell the stories of Indian women through my camera and words.
When did this love for photography happen, do you have any particular reason behind?
As a child I never got an opportunity to know and learn about photography. I was just 4 when my father passed away and we were three siblings who were brought up by our mother. She managed to fight against all the odds to ensure we three were provided with education and basic needs. But choosing a career as unorthodox as photography was out of question, it was all about survival at that time.
Photography happened to me when I got a chance to go to the UK for a project through my company. A British colleague introduced me to camera and since then, I have always been fascinated with the power of images. My travel images gave me an opportunity to travel more through smaller projects which opened new gateways and possibility of meeting people. Recently, I have been covering farmer suicide cases and the widows of Vidarbha and soon, I will be running a campaign for them to help them recover from their woes. So the simple reason is to contribute more when one is capable to do so and photography gives me that medium.
Few words about your project WOI (Women of India)?
'Women of India' is a passion driven personal project. The stories of women I met during the last few years of travel have particularly inspired me. India has been one of the most oppressive countries towards women. While things are changing gradually in urban areas, the situation in some rural areas is still centuries behind.
I hope to bring a change in their lives by raising some of the important issues like child marriage, education and more importantly, providing a platform to give voice to these women. Most of the women suffer all their life under the pressure of family and society so it's very important to 'break the silence' about some of the important issues. I chose photography as a medium, as pictures touch us deep; they stir emotions and feelings to do something about it. And that's what my intention is:to make a change through visually impacting images.
What does it take to capture a stunning portrait & for Deepti what is a good portrait?
It's about making a deeper connection. The secret is to communicate, to be real and connect to people, not to treat them as mere subjects of your photography. Allow them to talk about themselves, share things about your own life and it doesn't happen over a few hours. While photographing the people, I almost become a part of their lives and in turn, they became a part of mine. I have lived with them in a few cases or shared a meal and laugh together on silly things. I have been fortunate that they accept me easily in their lives.
For me a good portrait tells a story, it shows the truth and beyond. If the viewer is moved by seeing a portrait and becomes curious to know more,my purpose is achieved.
One thing that photography has taught you over the years?
To be more humane, to think beyond what has been taught over and over by the society.To find the freedom to express, dream and live on your own terms.To keep myself open to the possibilities which the universe might bring. And most importantly, don't be scared of dreaming.
Can you please choose one picture from your portfolio and share the story behind the making?
I met Bharti,a 12 year girl in the salt pans of Mithapur, Gujarat. My first thought after meeting Bharti was, that since her parents were coming to work they might not want to leave their children behind at home, and hence she would just be a spectator to the activities around her. But to my surprise, Bharti joined the work along with other adults on the salt plant after a while. I saw her lifting the heavy pans full of salt which were way too heavy for her thin arms. Her repeated movements of lifting salt and filling the tractors were fast, painful and yet she was smiling when our eyes met. Perhaps some people accept their fate too early in their lives. I was so moved by this girl, and thankfully I could capture the right essence of her character and life.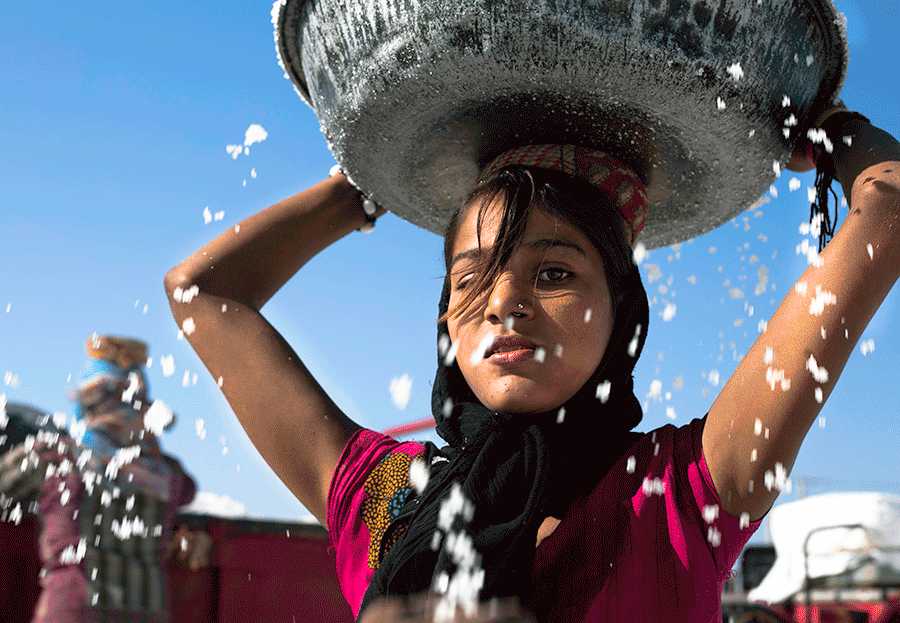 It is not known to everyone what health disasters salt workers face in their lives. There is a saying here that if you are a saltpan worker, you have three ways to die: first gangrene, second TB (tuberculosis) or third blindness. In every house, people die one of these ways. I wasn't sure why this little girl Bharti was left to do this work. She wasn't using any gloves or plastic shoes which the government authorities are supposed to provide to all salt workers. Later, I found out her father wanted her to work. In her own words "My father says I am not going to keep you, if you don't work…"
Your favorite photographers?
There are many. The world is full of inspiring photographers, but being a woman I naturally look forward to women photographers whose work have not only helped the world around usbut have also inspired many other young women like me. Amy Vitale and Stephanie Sinclair are two such iconic photographers. These photographers have done exceptional work in India and that's why I feel that being an Indian I have easier access to these stories.
I also look up to Arati Kumar Rao and Smita Sharma on their work about important subjects – environment and rape victims respectively. I have been a great fan of work by Raghu Rai sir to have shown us the real side of India. I look up to Mitchell Kanashkevich for his valuable advice as a mentor.
Your gear?
Canon 5 D Mark3 with kit lens, a 50 mm f 1.8 lens, Manfrotto Tripod, I usually use a single lens and try to keep minimum gear while traveling. Packing light is important when traveling solo in India.
Your Inspiration?
I find inspiration from women and their inspiring stories; they keep going no matter how difficult the circumstances are. Lately, while covering the widows of farmer suicide I was surprised by their courage. When the males of these families lost all hope and took their own lives, the women stood up to take care of the family by any means, even if they have to work as a laborer earning as low as 100 rupees per day.
Your future goals?
I have no future goals; I just want to be better at my art and take things as they come.
Any final thoughts or advice for aspirants?
It's very important to find what you can connect with or what is important for you as an individual and it doesn't happen overnight. I tried everything from wedding, fashion, and travel photography and now I am documenting life of women because I think it's extremely important to put their opinion forward. You don't have to limit yourself, but it's important to think about the whole intention and meaning of doing something. We have a limited time to live and how best we can live is upto us to decide.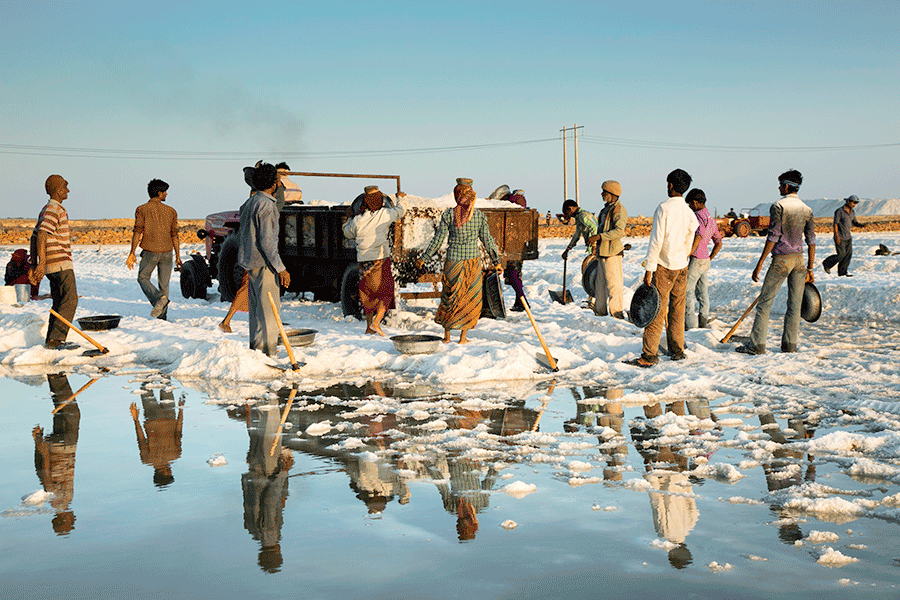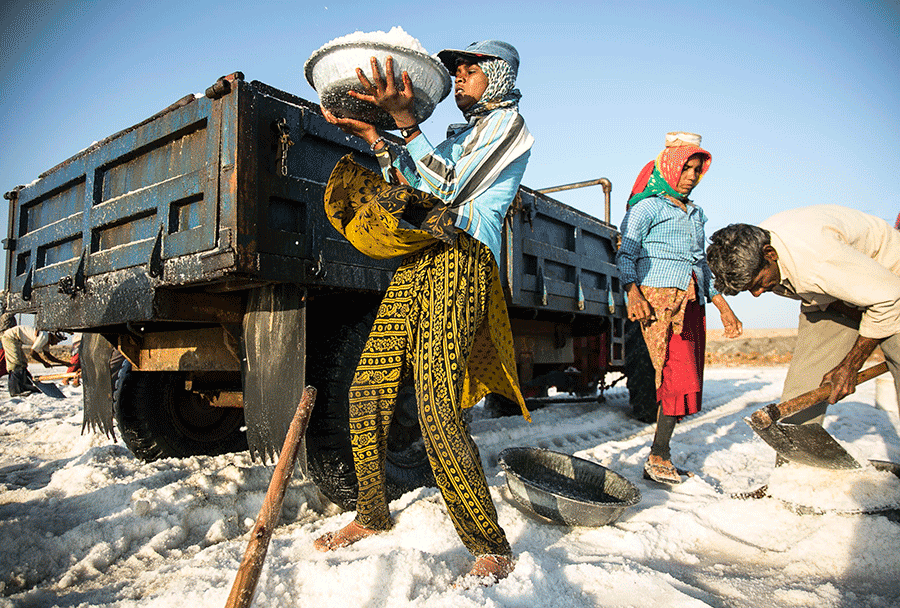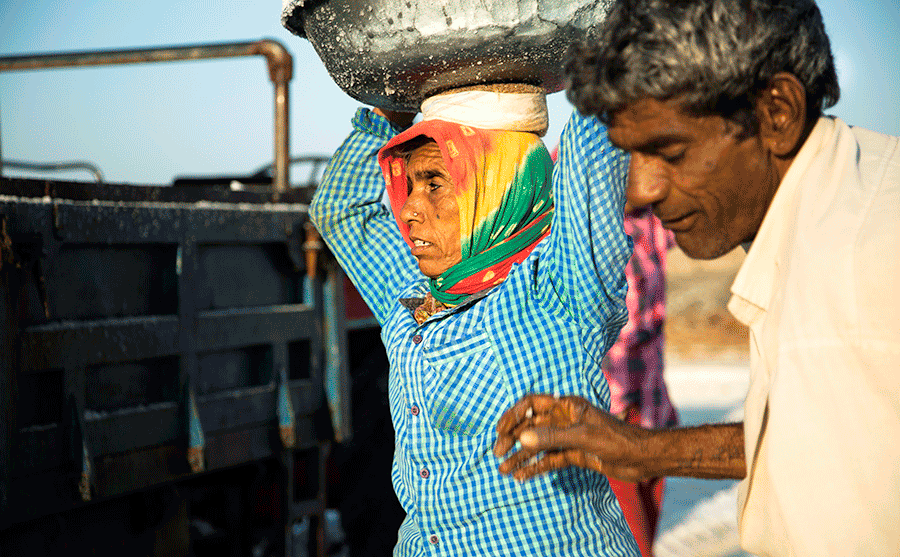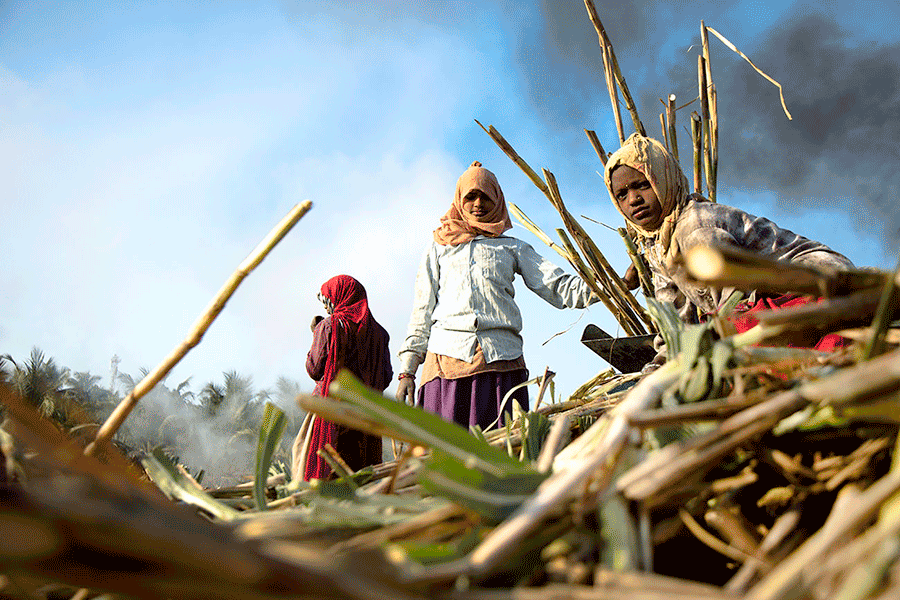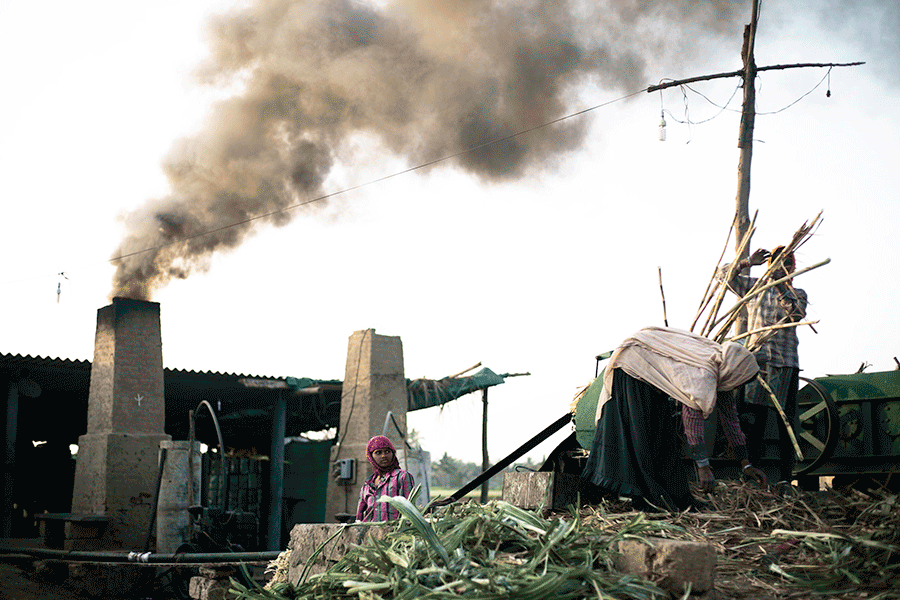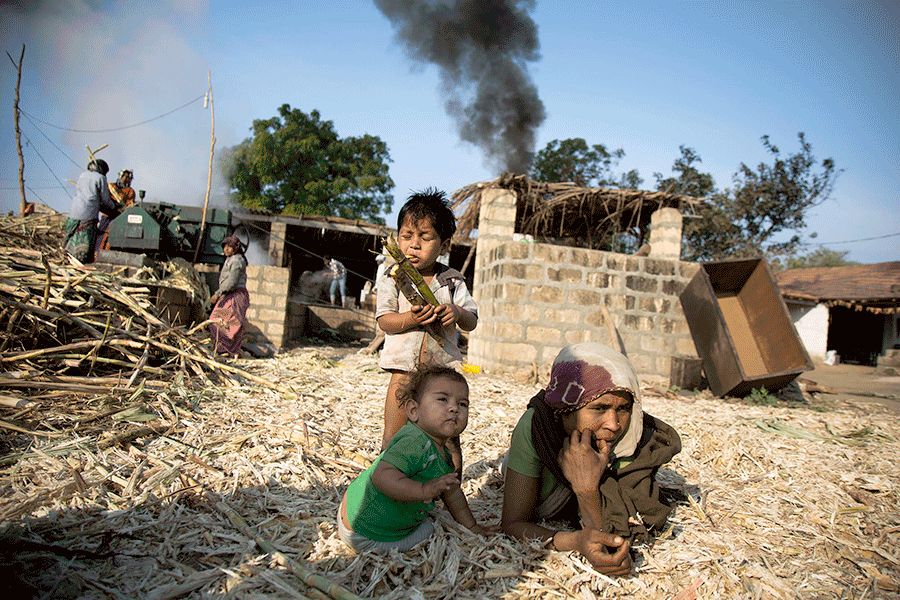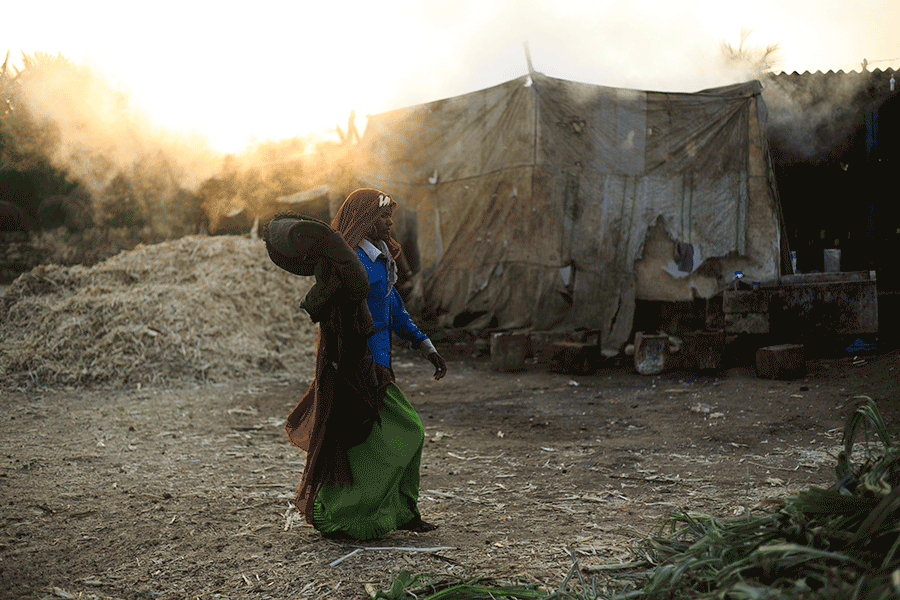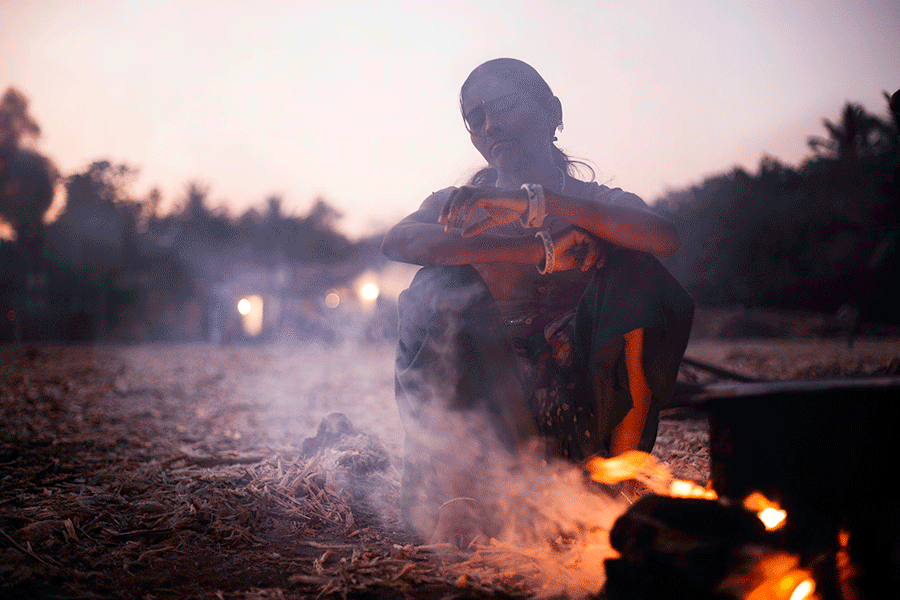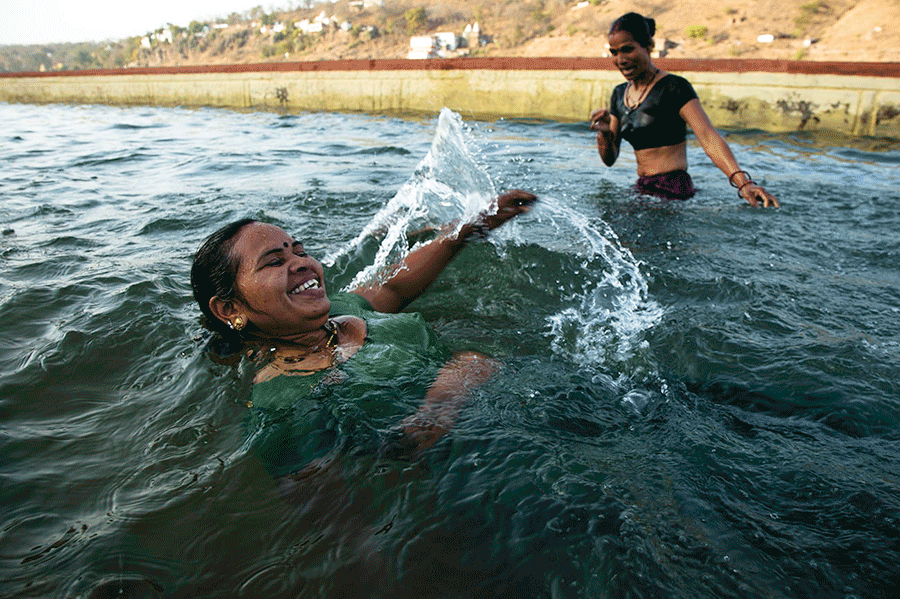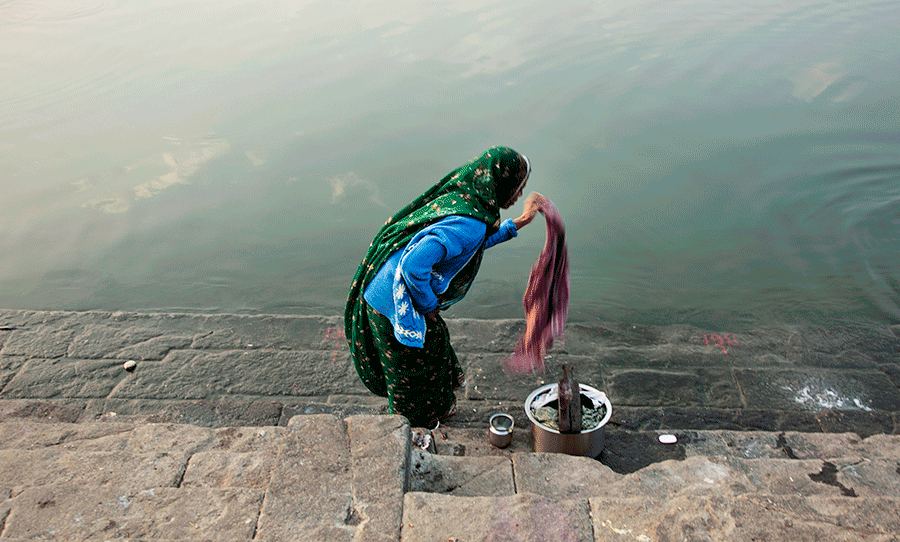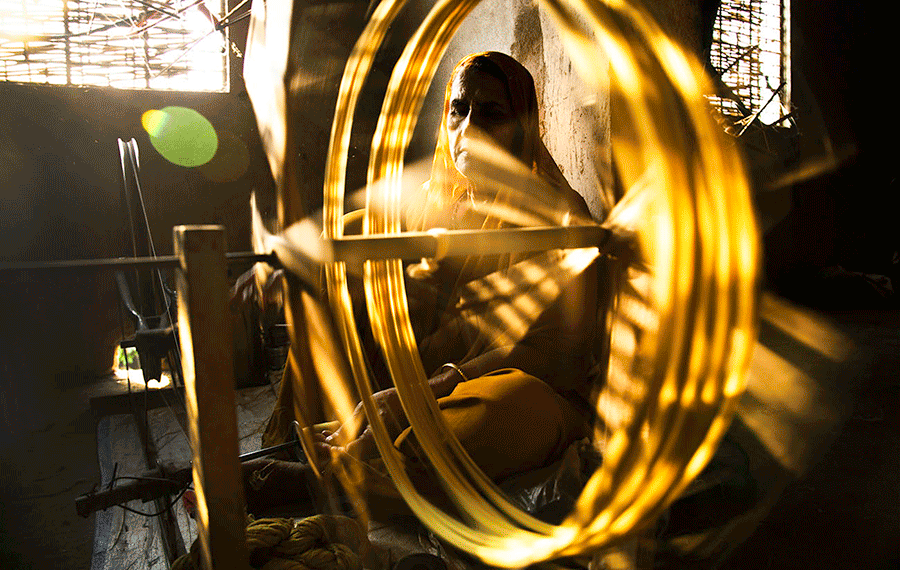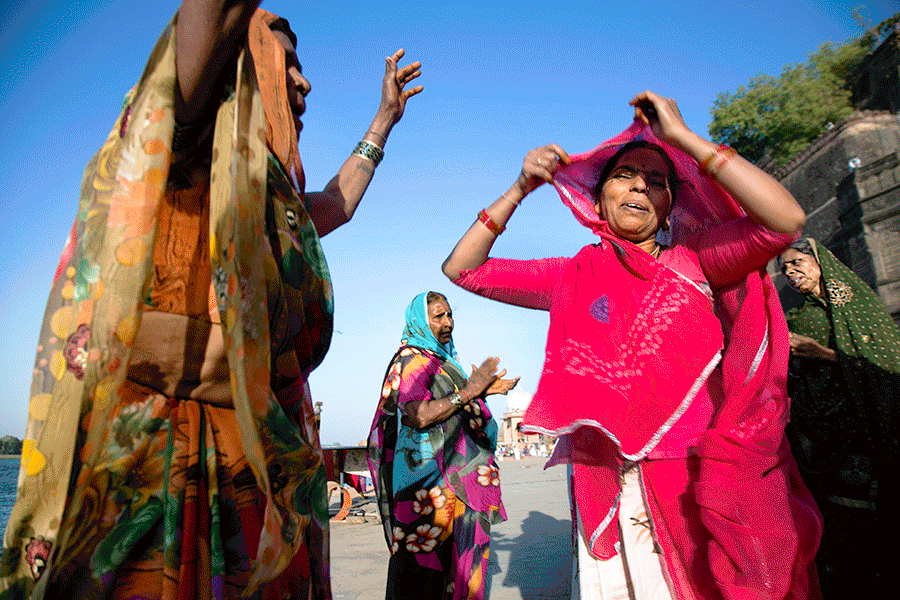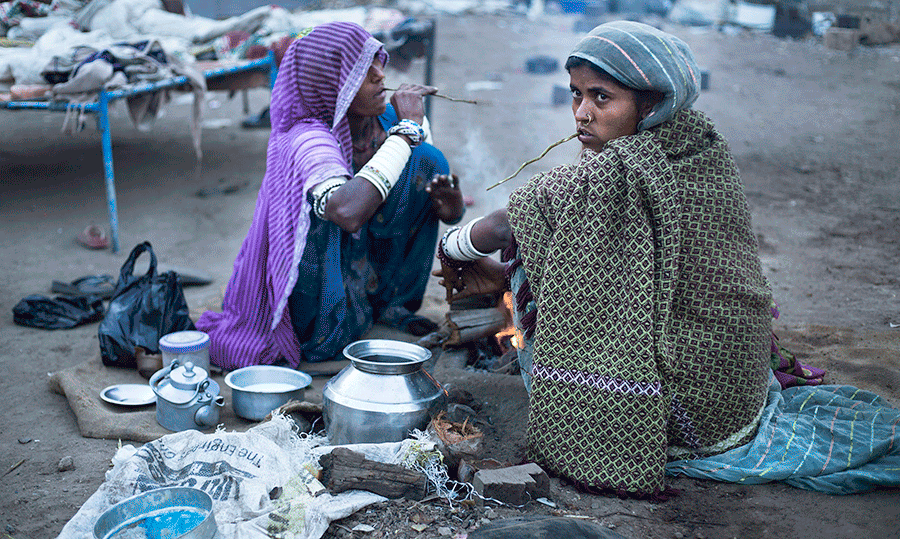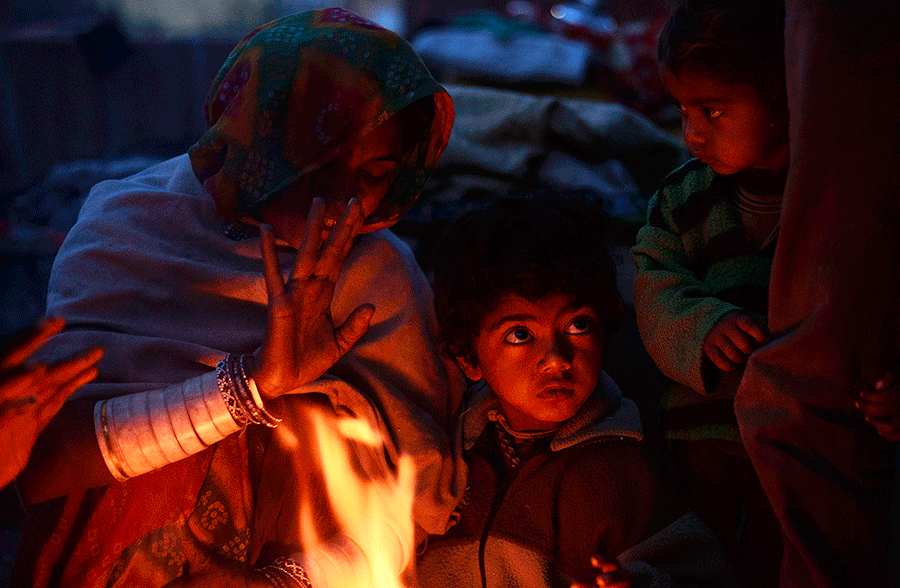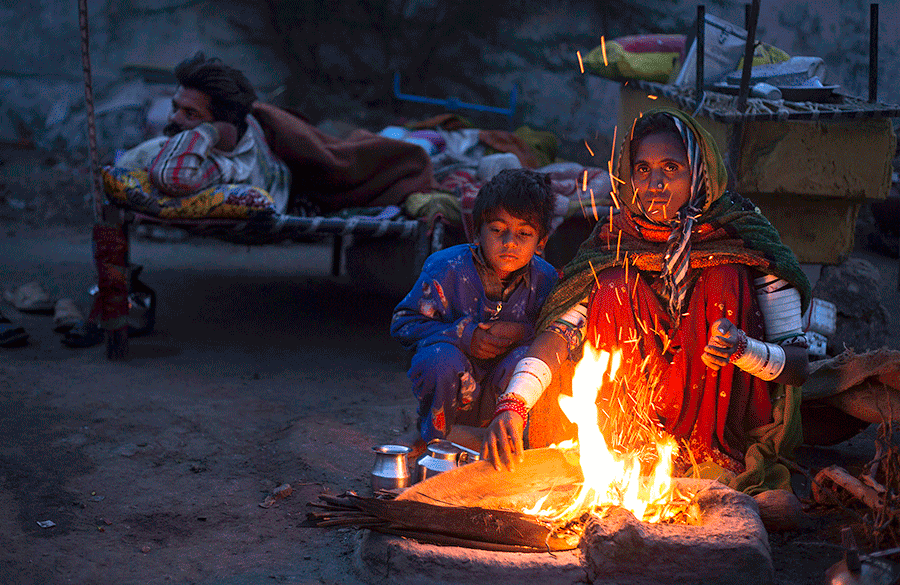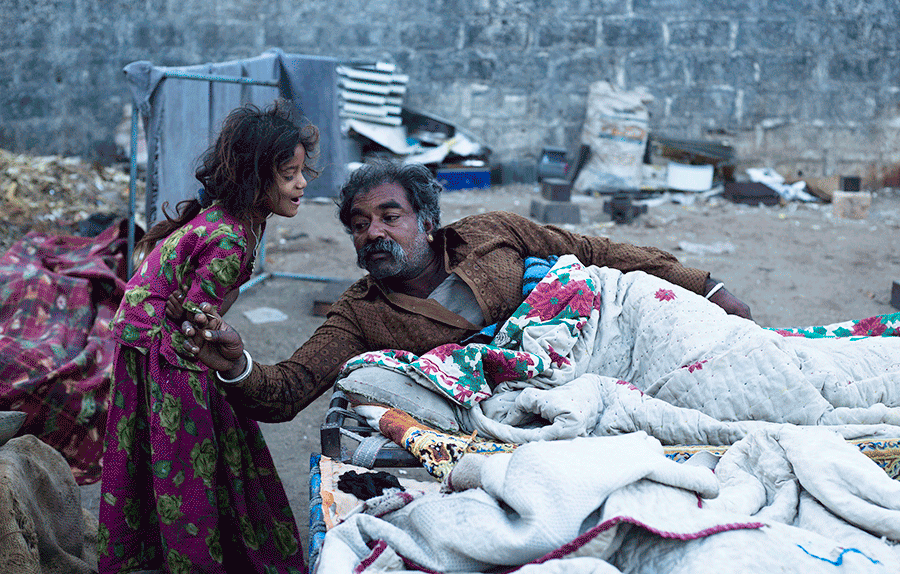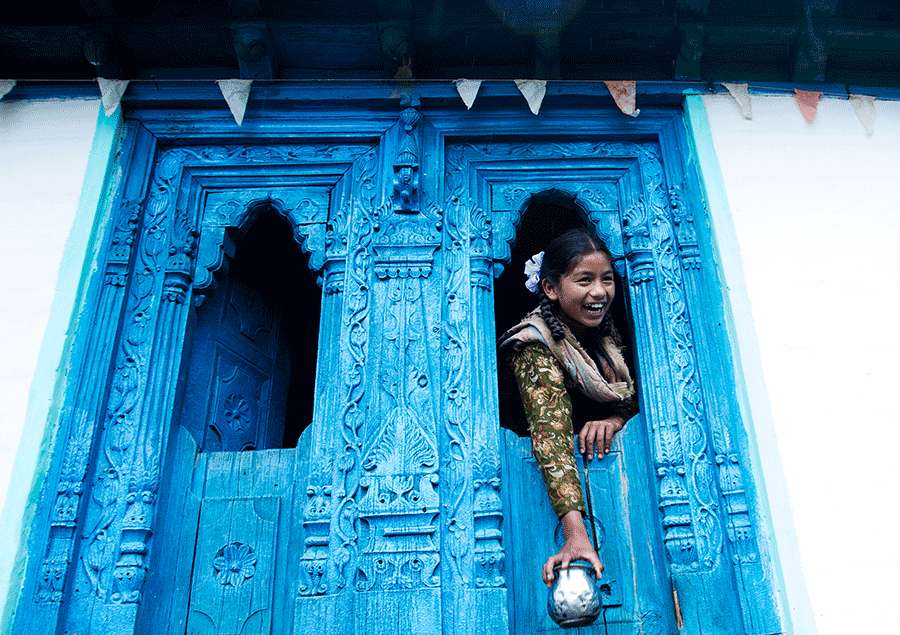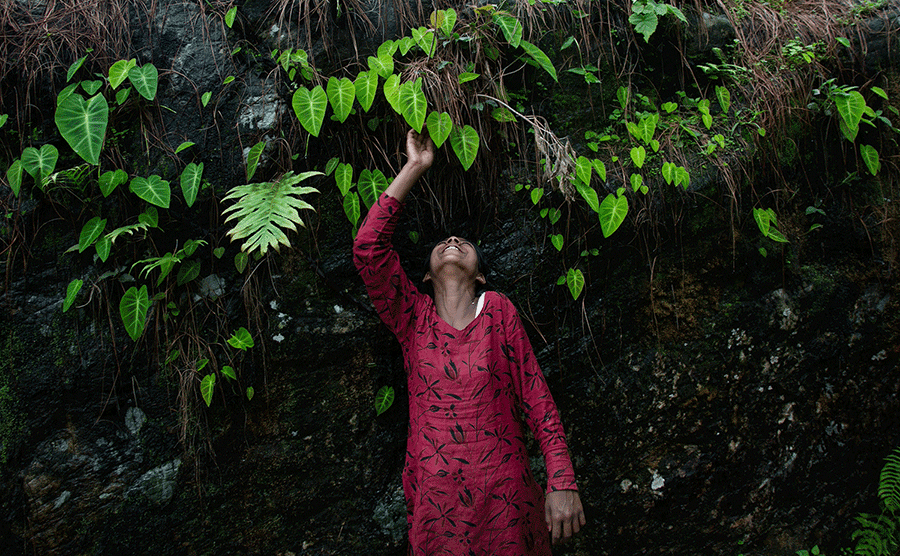 You can find Deepti Asthana on the Web :
Copyrights:
All the pictures in this post are copyrighted Deepti Asthana. Their reproduction, even in part, is forbidden without the explicit approval of the rightful owners.