Widows of Vrindavan celebrate Holi during a function organized by SULABH HOPE FOUNDATION, at Gopinath Temple in Vrindavan. Memorable occasions for thousands of windows who earlier faced humiliation.
Since early morning, a large number of widows living in various shelter homes started gathering at the Gopinath Mandir and Preparing petals of Various flowers. The Windows, who wear white saree, smeared color on each other to celebrate the festival breaking away from a year of social attachment to women who have lost their husbands. They even dance, sing, and chanted Lord Krishna and play with color.
Sulabh (International NGO) is working for the empowerment of these widows since August 2012. It was an unforgettable experience for me to see the widows dance on their own, smear colors over one another's faces, and enjoy themselves. They even greeted the visitors and photographers like family and rejoiced with them. A few of them hugged and welcomed me as if I were their own daughter. I'll never forget their expressions.
#1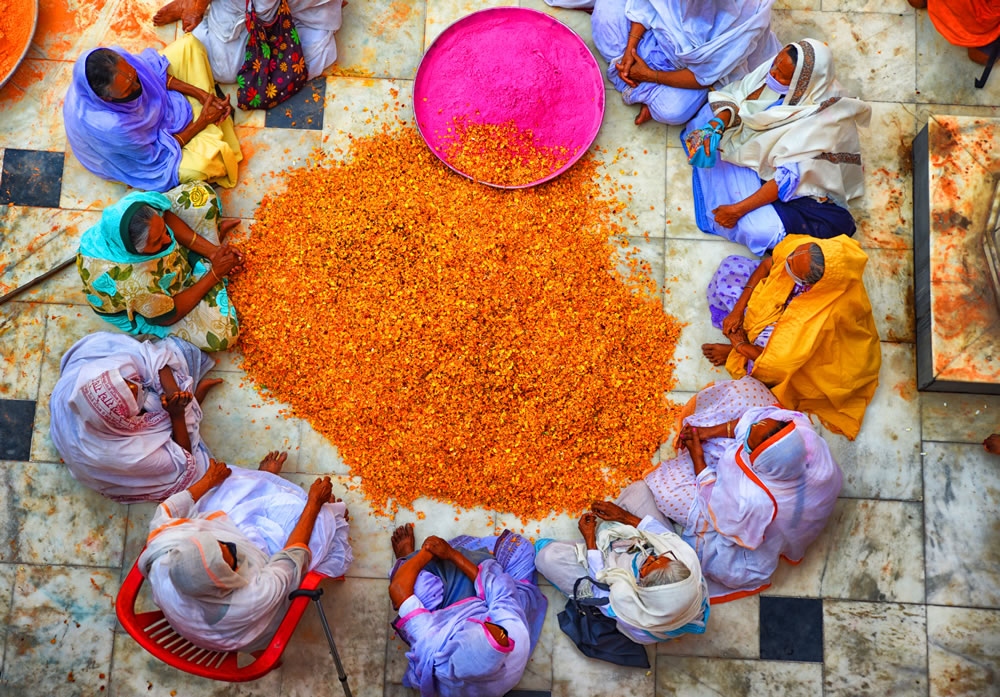 #2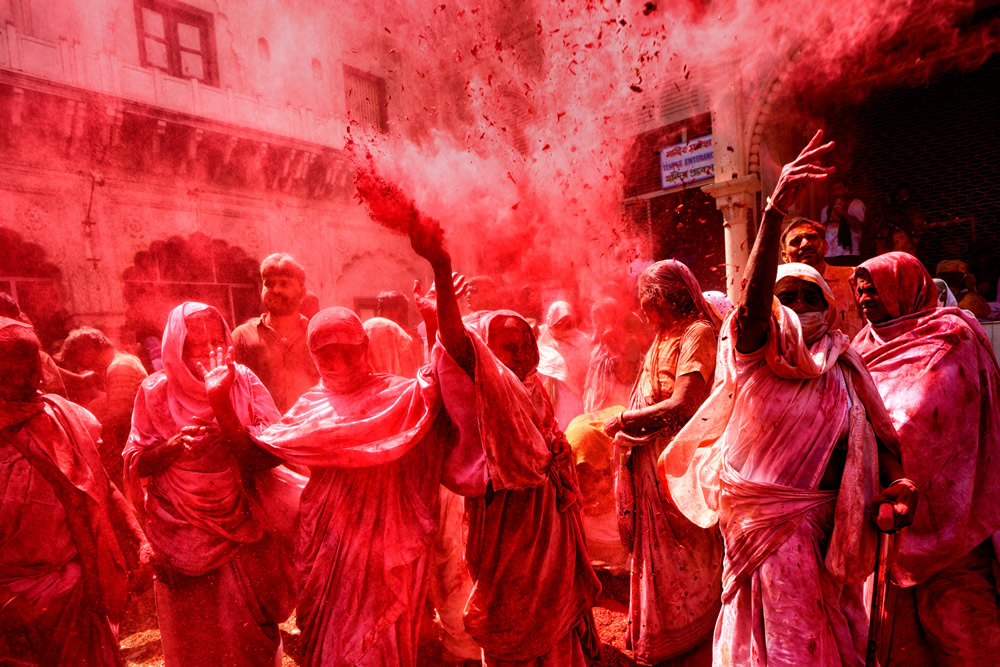 #3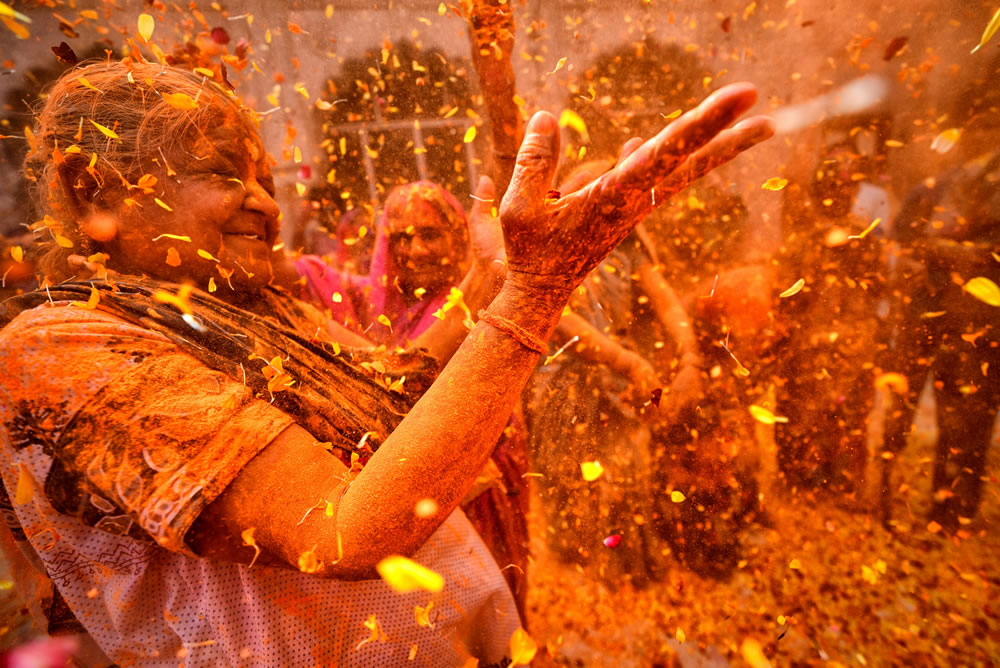 #4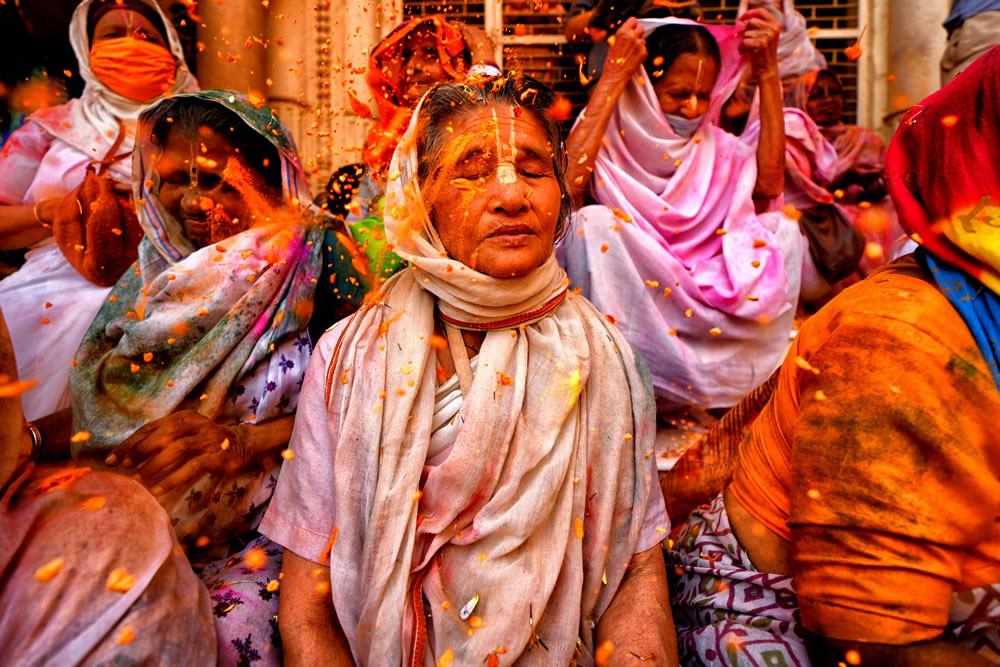 #5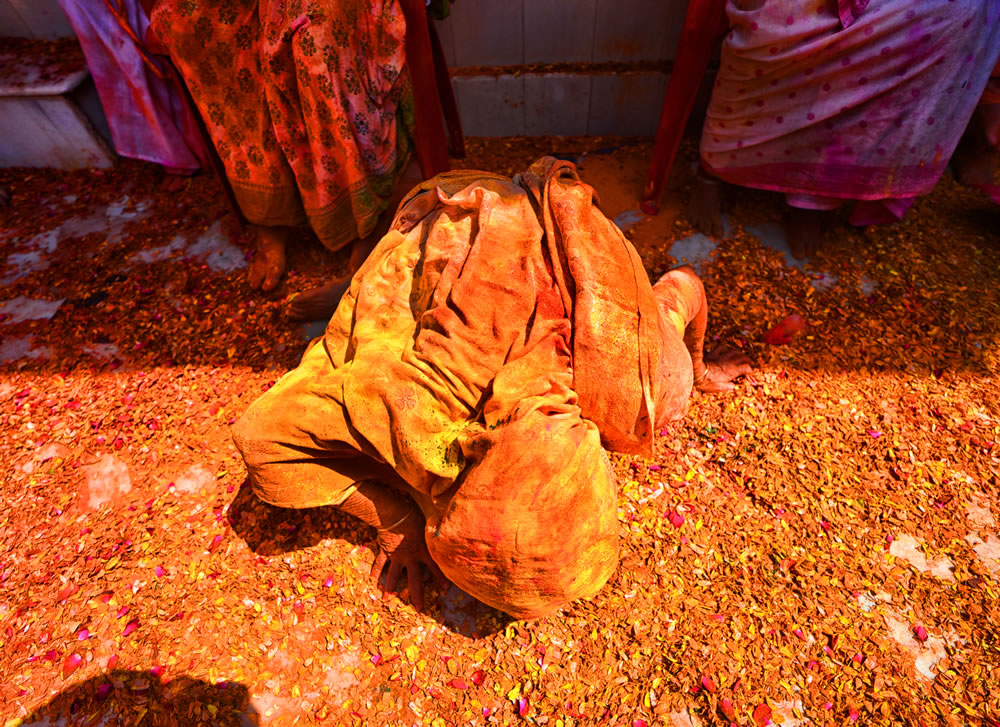 #6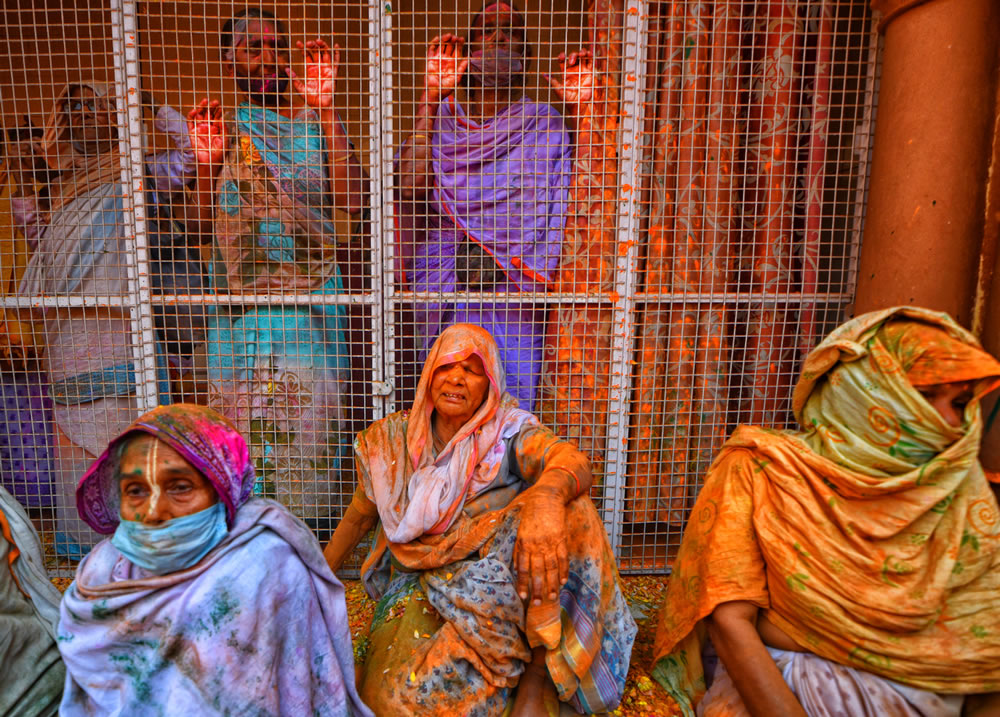 #7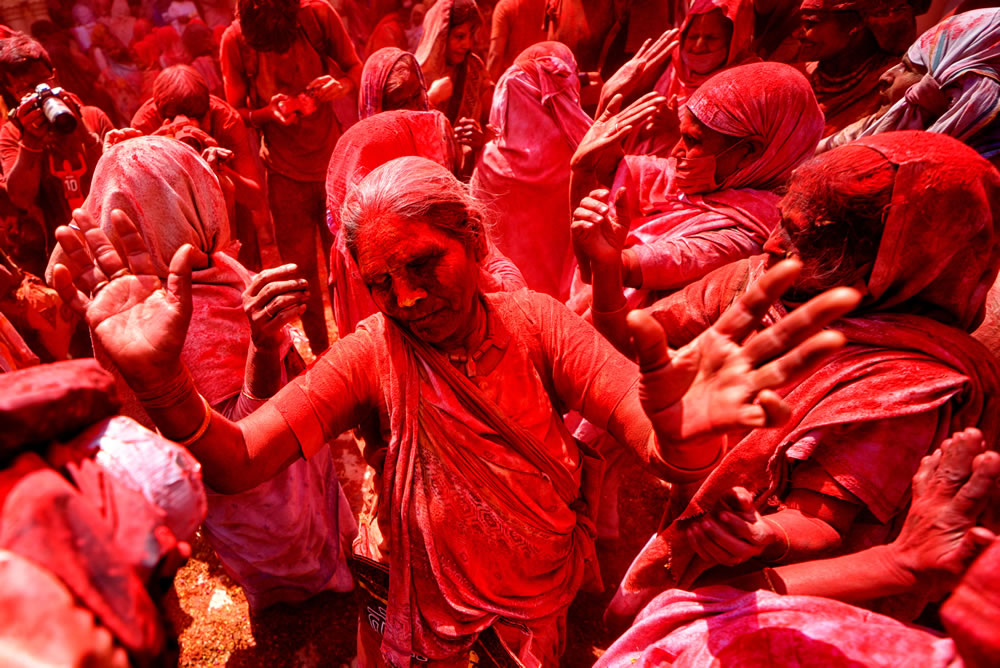 #8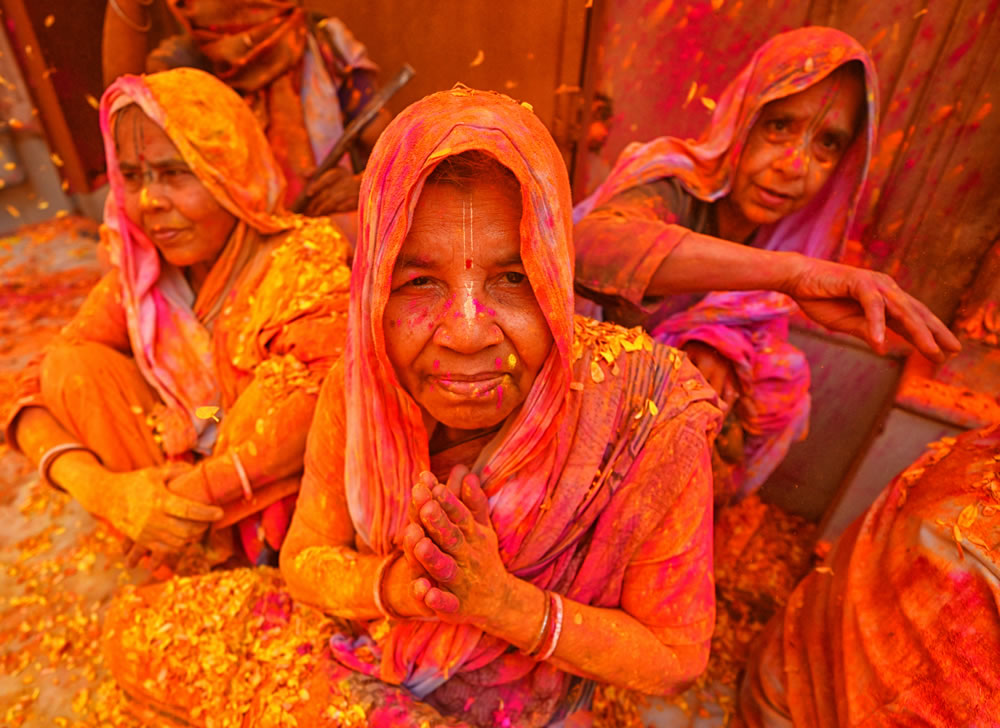 #9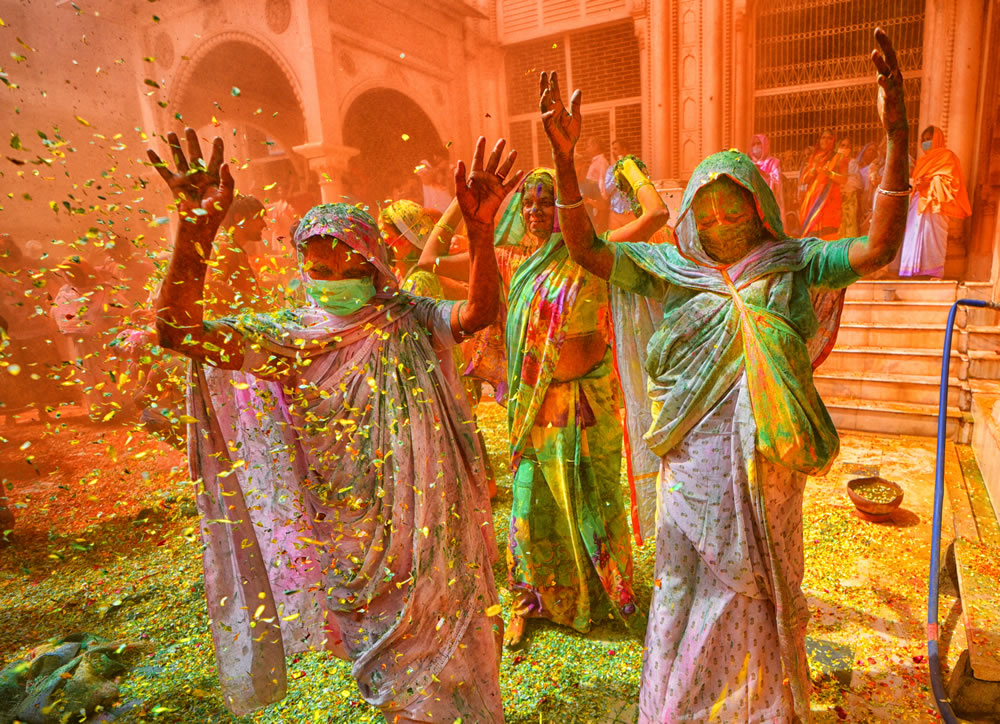 About Tanusree Mitra
I am Documentary Photographer. Currently, I'm living in Kolkata, The City of joy. I often leave to chase my dream and passion and I am grateful that my daughter stays back behind to cooperate with me on this journey. I love to travel and see different places, meet different cultures, and connect with people through my photography.
In this journey, I have acquired three distinctions AFIP, EFIPfrom Federation of Indian Photography, and AFIAP Excellent from the Federation Internationale de I'ArtPhotographique Photography and I have bagged many National and International appreciation including Gold, Silver, and Bronze medals.
Significant achievements current year winner of the Pindle India contest, Orange City Silver Jubilee Contest, Vipa Nominated 2021, Shortlisted Siena International Photo Award, I'm also a contributor to Getty Stock Agency. My photograph has been already published in different Websites and magazines (1x.com, Eisomoy-The times of India, Indian photo Art Magazine, Asian Photography Magazine, Shades of Colors) and many more.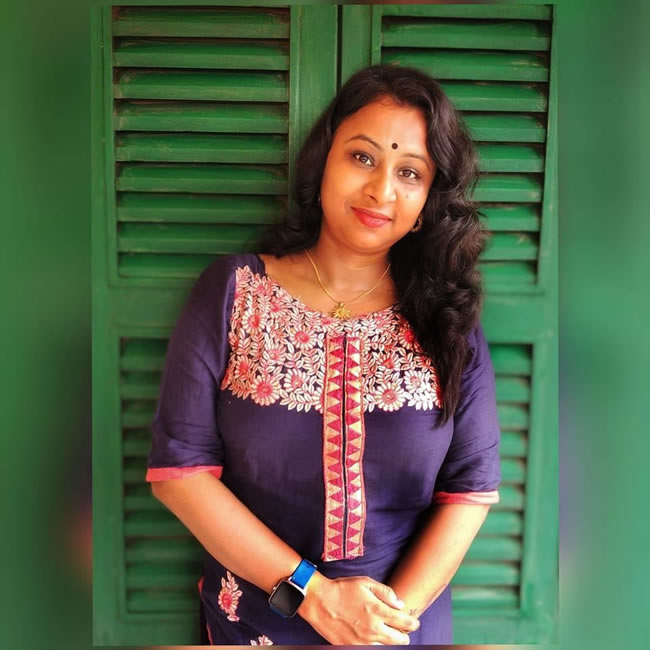 You can find Tanusree Mitra on the Web:
Copyrights:
All the pictures in this post are copyrighted Tanusree Mitra. Their reproduction, even in part, is forbidden without the explicit approval of the rightful owners.
---
Other Stories: