Kazi Md. Jahirul Islam was very enthusiastic about photography and capturing photos from his childhood. Gradually it becomes his hobby to a passion. His images represent the life of the average human being. He explores their identity, happiness, dreams, and longings to raise curiosity and questions. He actually tries to capture life inside the images. To capture the raw emotion and passion of ordinary people with adding some extraordinary value, Jahirul likes to tell the stories of street people, especially the neglected ones.
During the rainy season, every year in Bangladesh, the Chittagong city-dwellers suffer from water-logging problems. As it starts raining, most of the water starts to accumulate in low lying places and remains stagnant for hours together which cause immense sufferings to the city dwellers' life. Life becomes paralyzed in the city. Roads and lanes are submerged into deep water following heavy rains.
Moreover, rainwater and drain water get mixed and consequently it causes huge suffering of the people. More than one million city dwellers of the low-lying areas of the city remain marooned due to water-logging during the heavy rainy days. The office-going people and the students face untold sufferings to get to their destinations as there are few vehicles in the inundated streets. In that time, people use local rickshaws in the waist-deep water on the city roads to reach offices. Many are forced to stay indoors.
The Rickshaw pullers and drivers of CNG auto-rickshaws take advantage of the bad weather and thin traffic by demanding excess fares from the commuters. In Bangladesh, during the monsoon, the water rises in rivers and causes floods. Bangladeshi people face this problem almost every year. There are various causes of floods. Heavy rainfall and melting of snow in the mountains mainly cause floods and another important cause is the silting of rivers.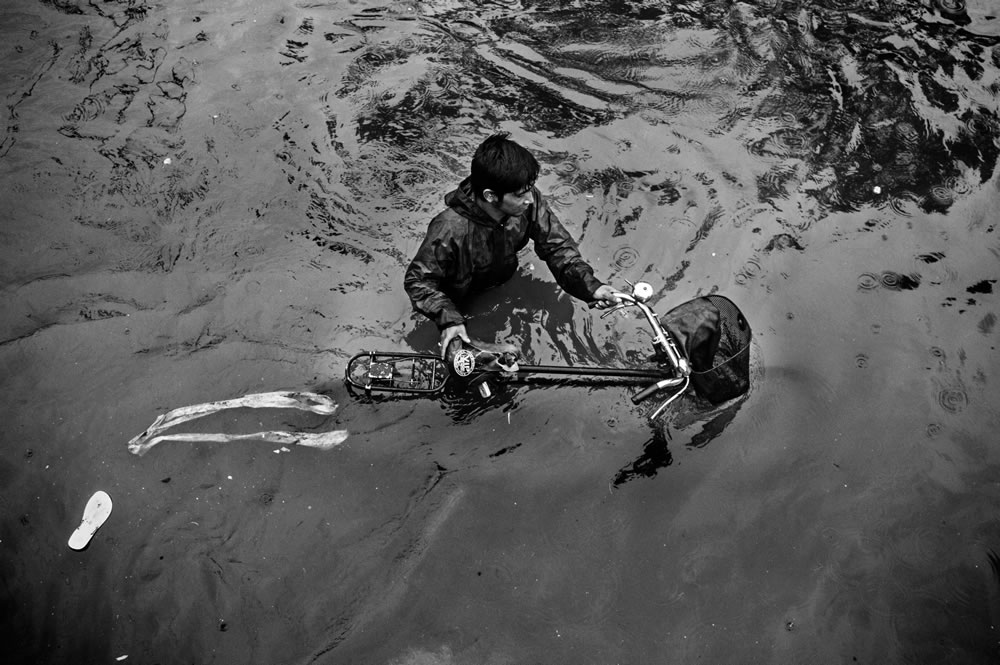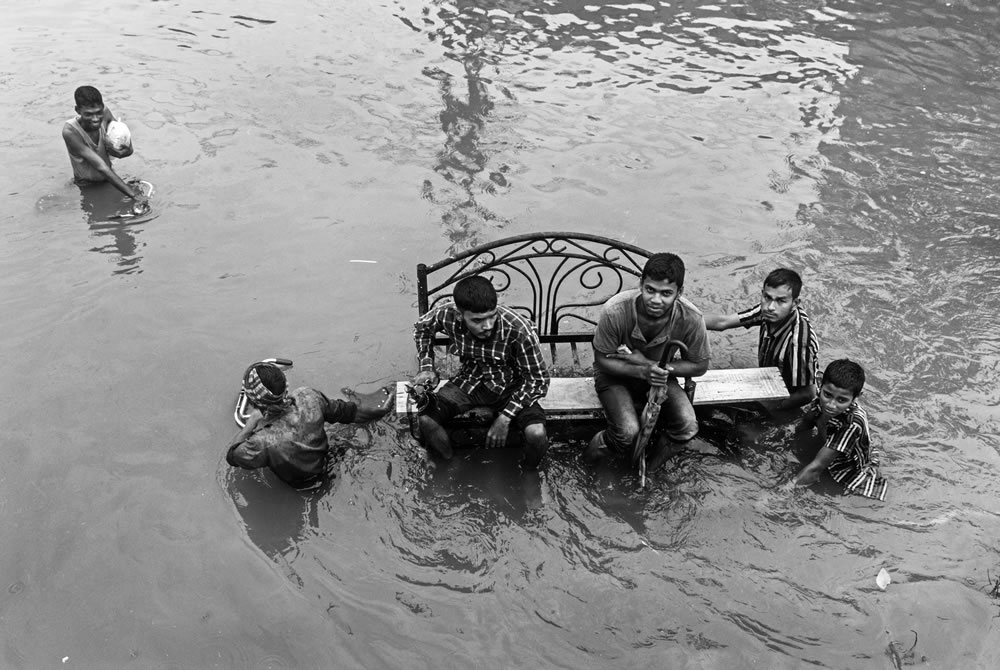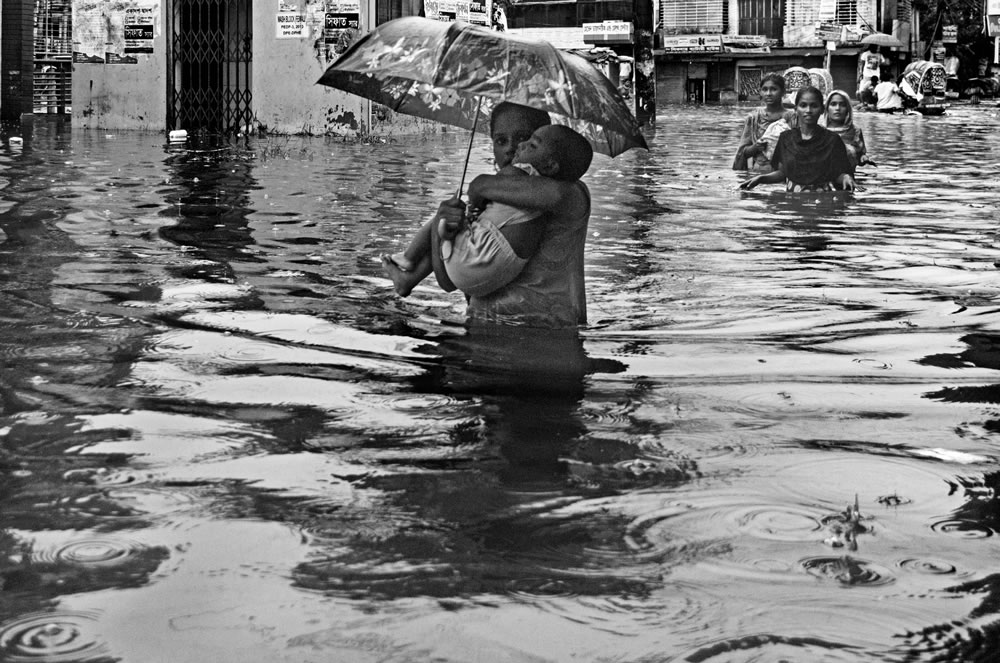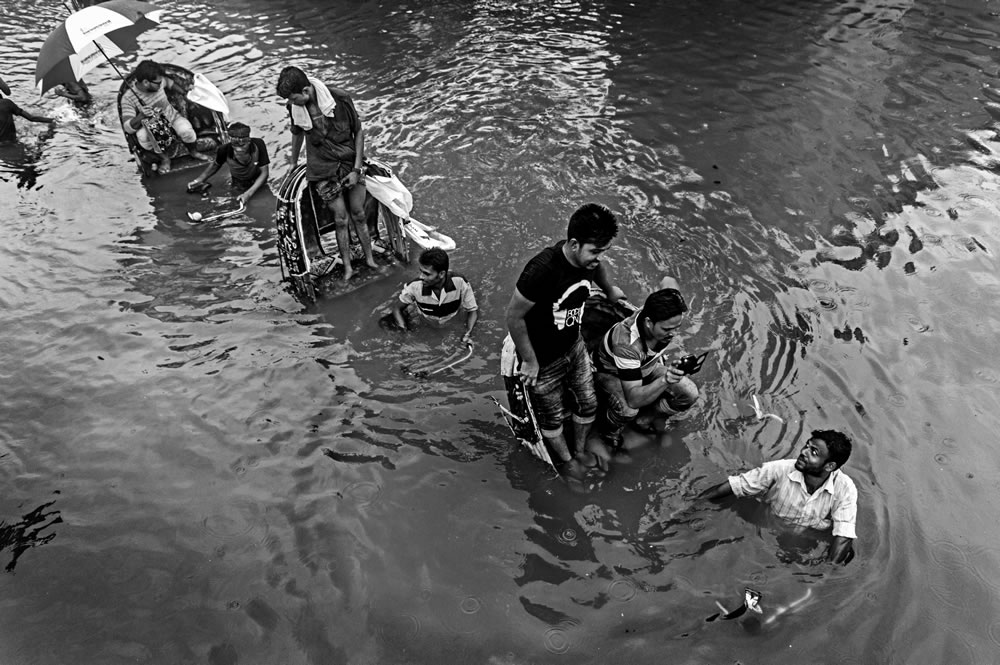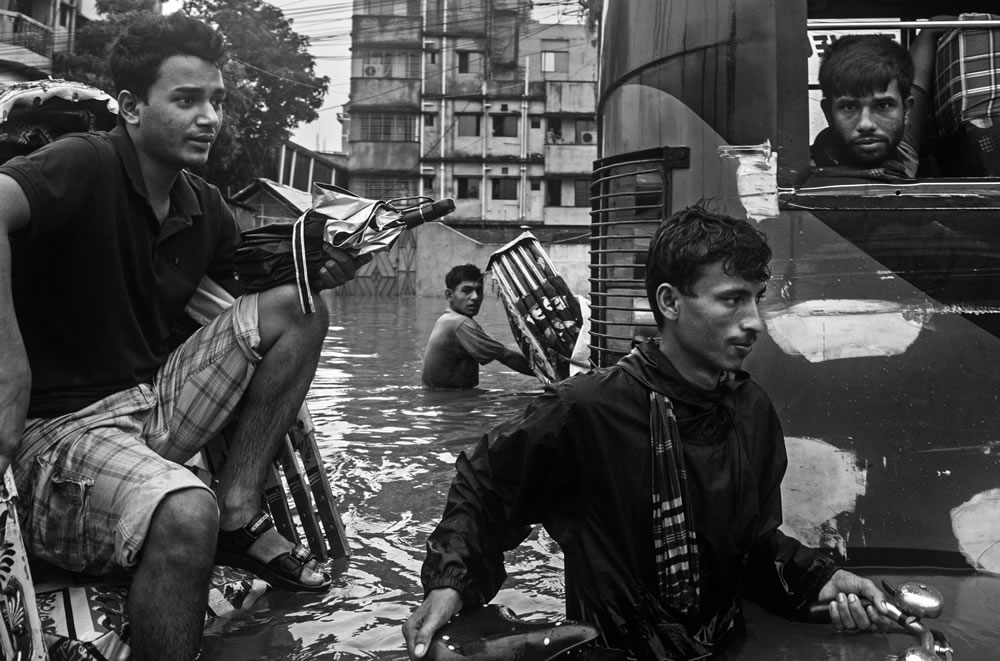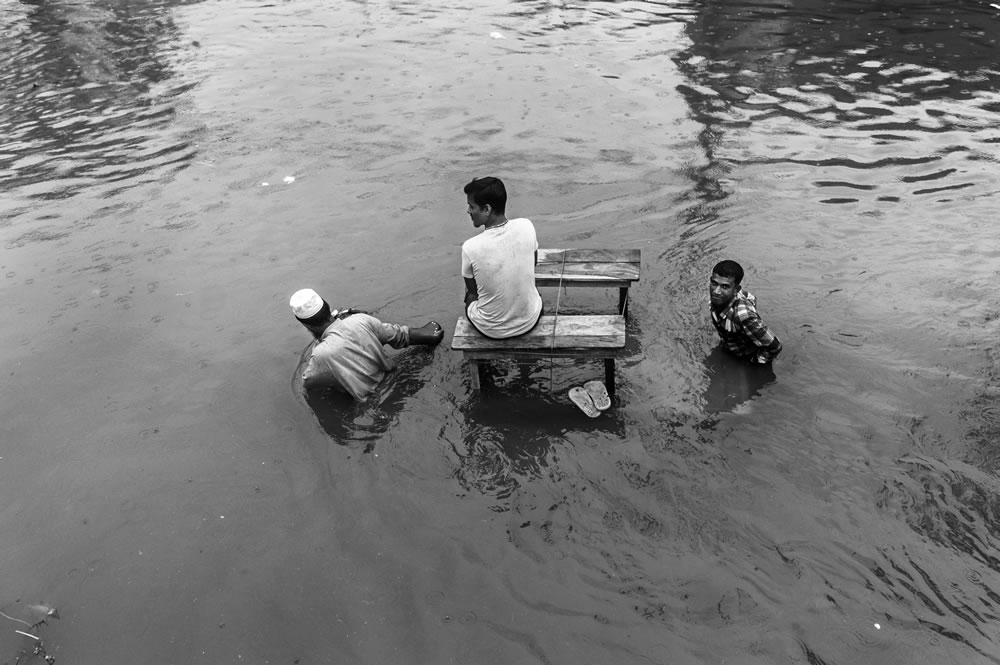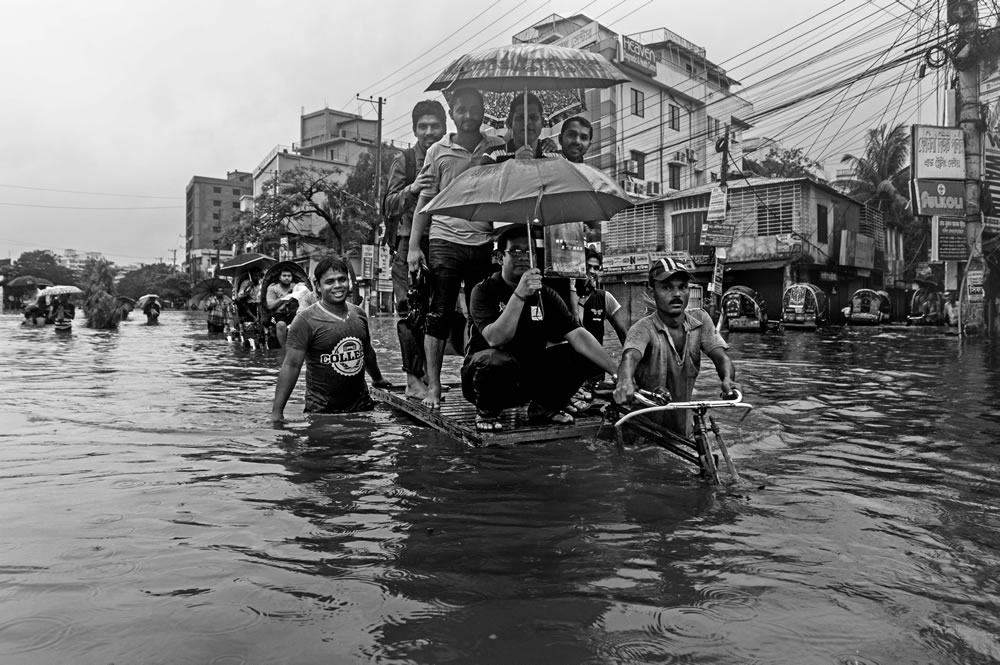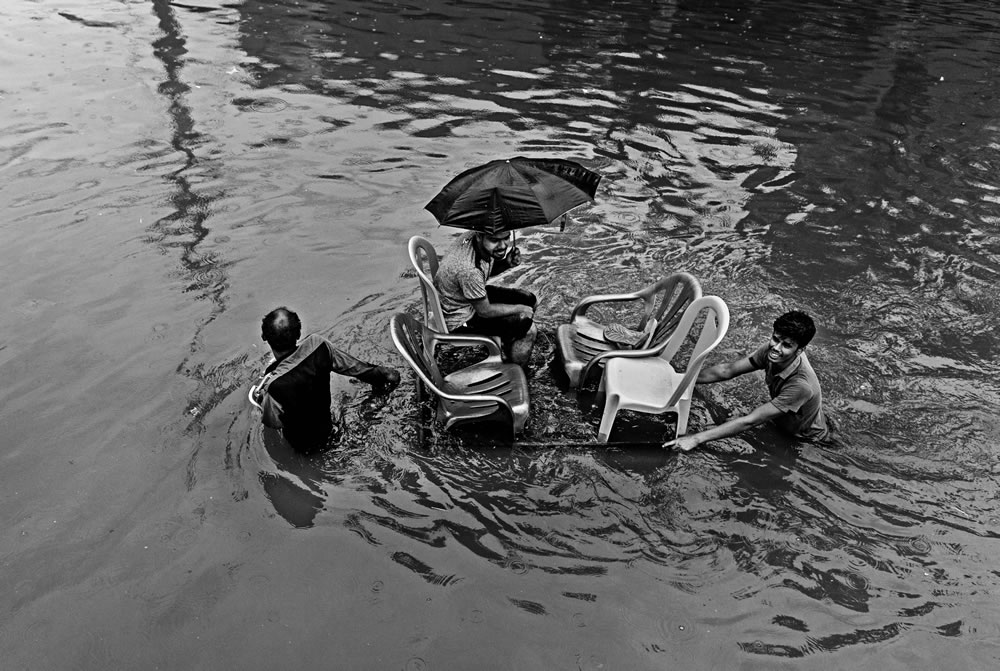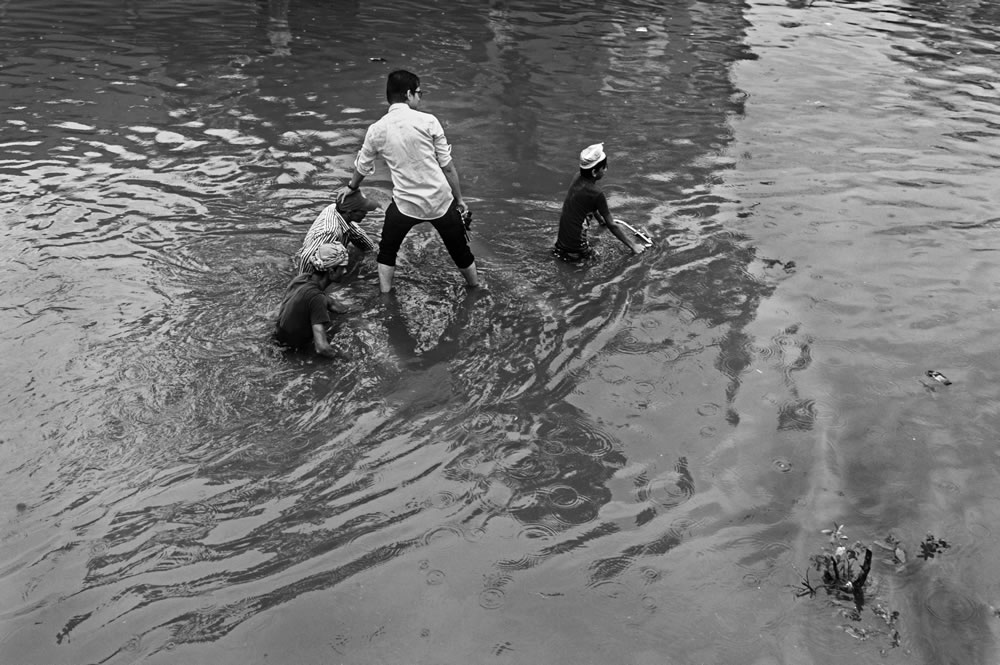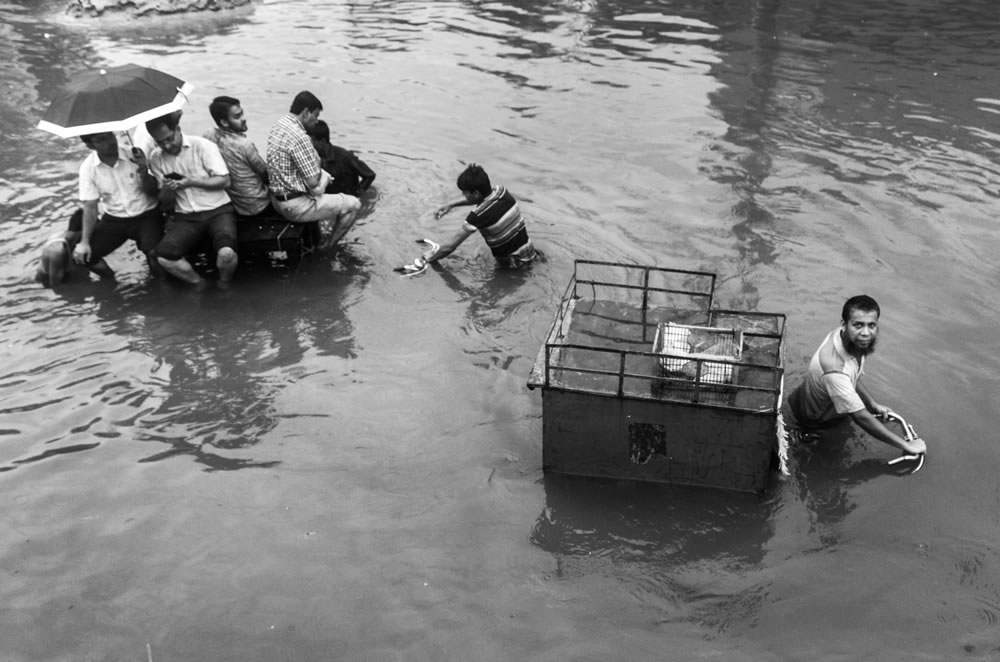 You can find Kazi Md. Jahirul Islam on the Web:
Copyrights:
All the pictures in this post are copyrighted to Kazi Md. Jahirul Islam. Their reproduction, even in part, is forbidden without the explicit approval of the rightful owners.