Documentary Project By: Balaji Maheshwar
Street Play (Theru koothu), the oldest and most powerful art form is a folk theatre performed in the open mostly during temple festivals in the villages of Tamilnadu, India. More than entertainment it educates the rural people about religion and their history. The plays are mostly from epics like Mahabharatha, Ramayanam and other Tamil epics. Types of koothu includes Nattu Koothu, Kuravai Koothu, Valli Koorhu which are of about the state and culture of different peoples in Tamil country, Samaya Koothu showcasing religious topics, Porkaala Koothu, Pei Koothu, Thunangai Koothu about martial arts and wars of the country. The art is taught from one generation to the other and the artists travel as a troupe moving from one village to another. Usually the whole troupe will be played by males, even female characters also be performed by males.
Street plays (Theru Koothu) are performed mostly late at night and goes till the next day morning for more than 10 hours. Sometimes the play takes place for more than 10 days continuously. The artists never use a mic and as they need to shout their dialogues and sing throughout the play, their throats gets badly affected, but their passion and dedication help them to perform and make the audience laugh.
In early days, they were respected for their skills and were invited to perform in villages during the festivals. The plight has changed over time, Street plays are now becoming extinct even in the rural villages of India, as the younger generation opt for dance programs, light music instead of street play.
This is my effort to make a photo essay on this dying art.
Click on the image for Enlarged and Better View.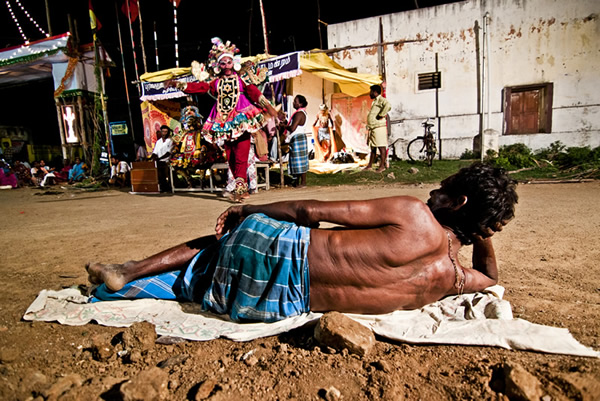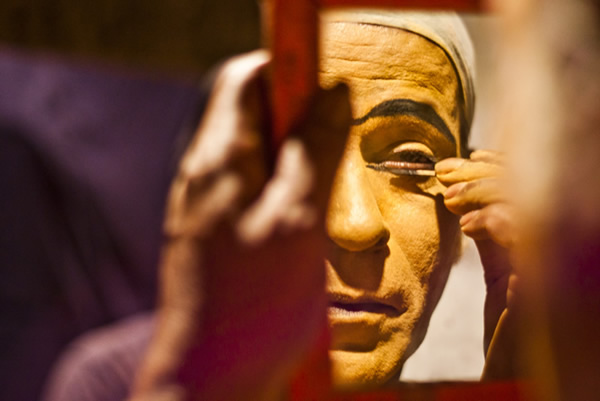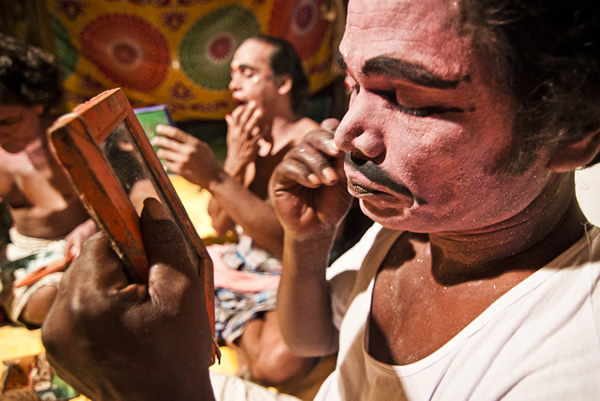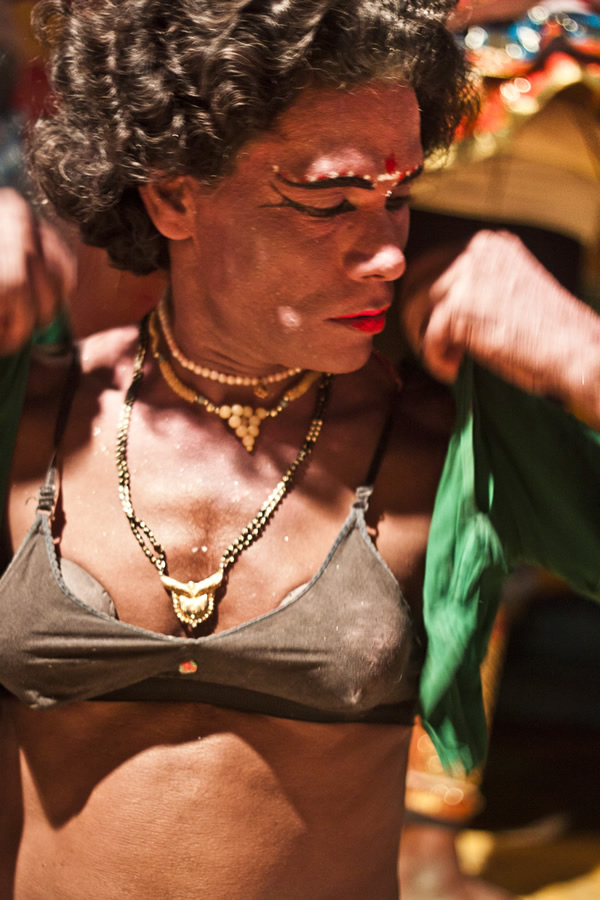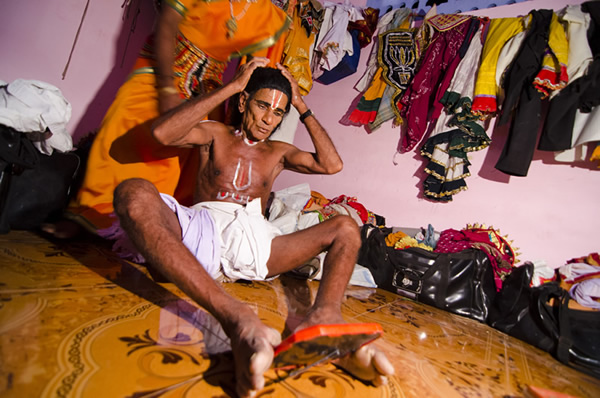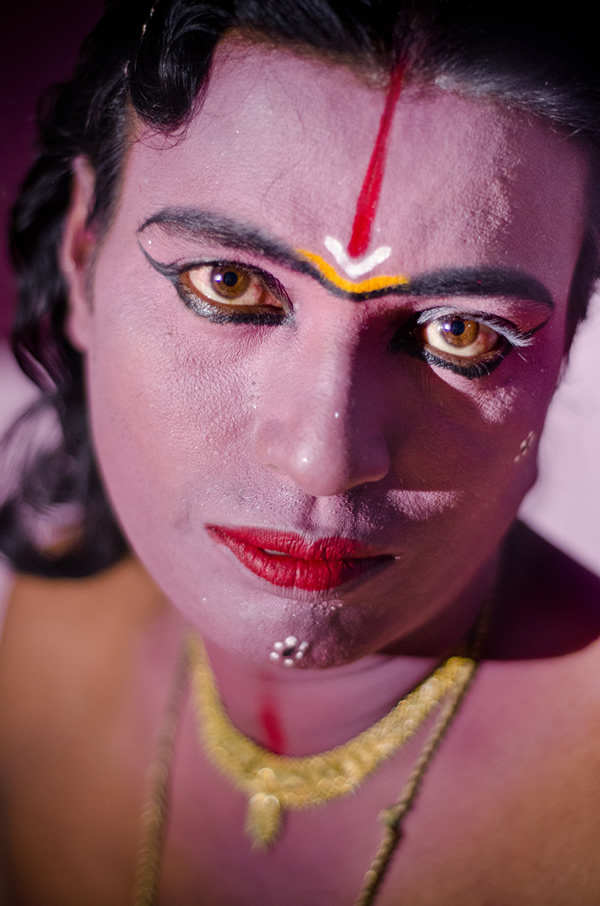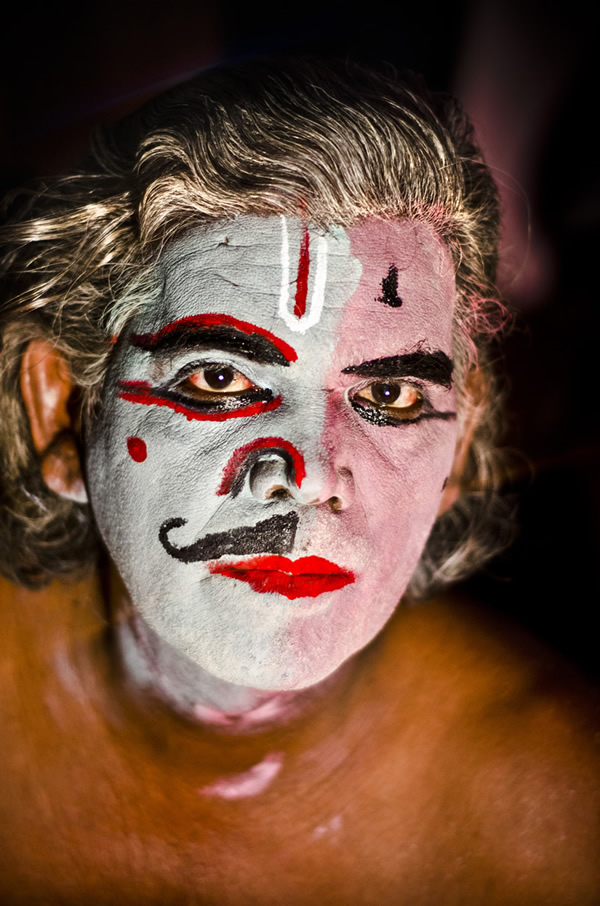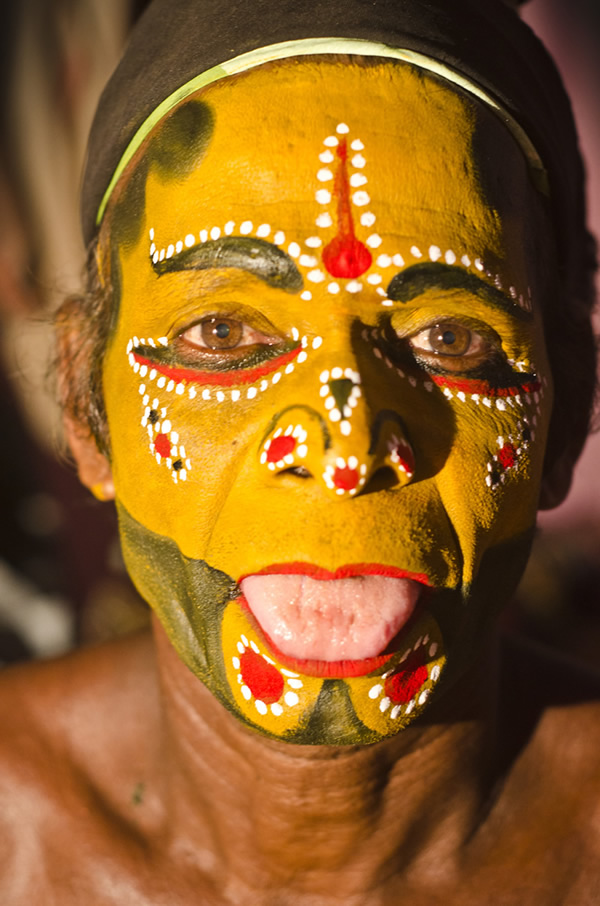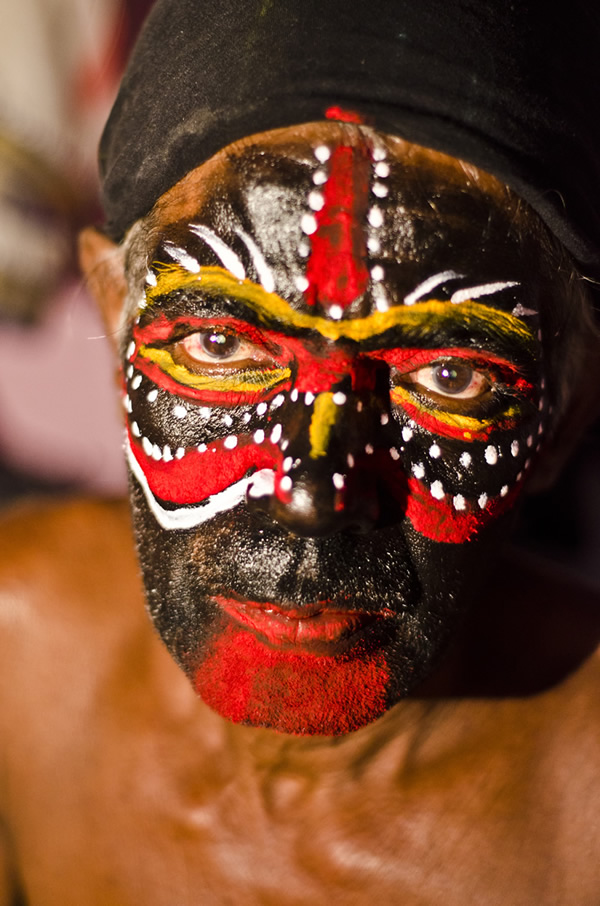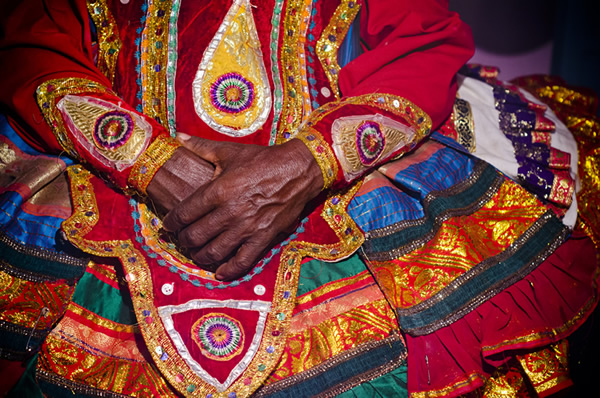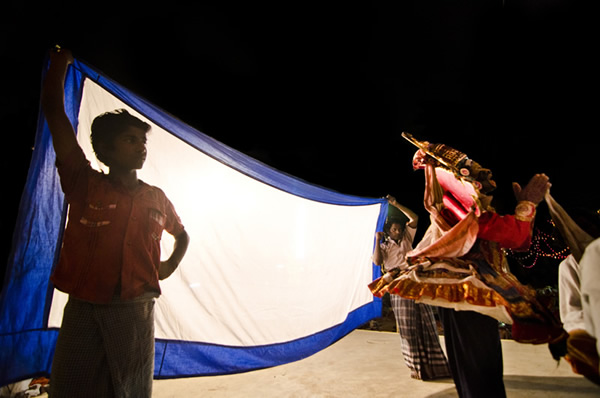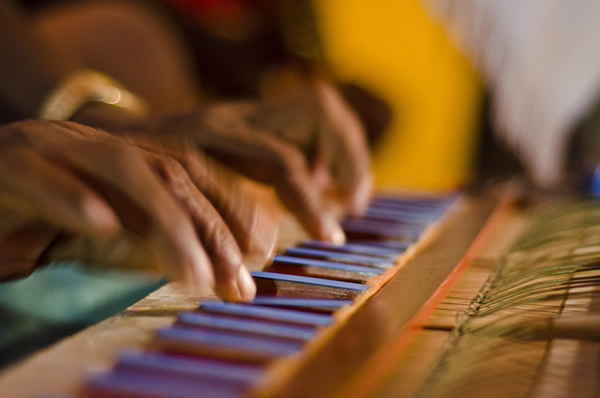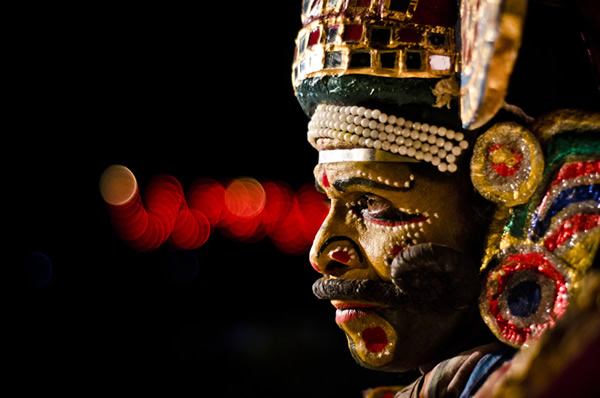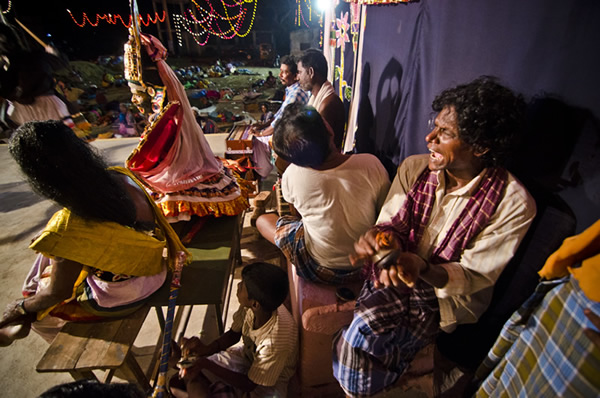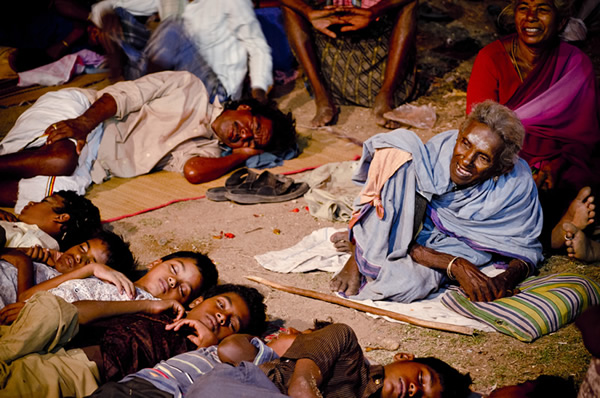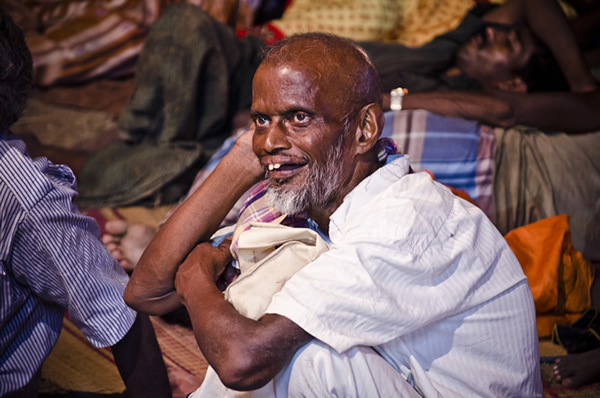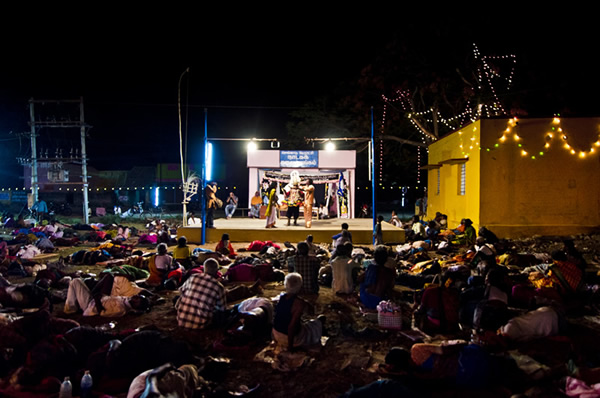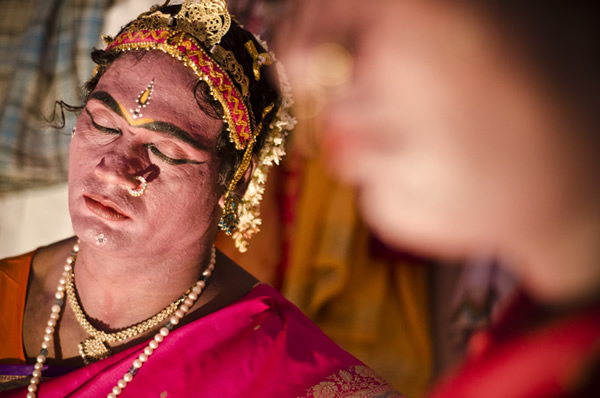 He felt tired and sleepy after performing play for four continuous days.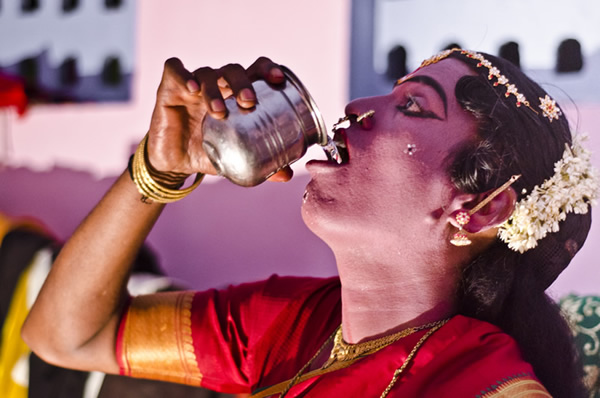 His throat got badly affected and drank water frequently as his voice was not audible.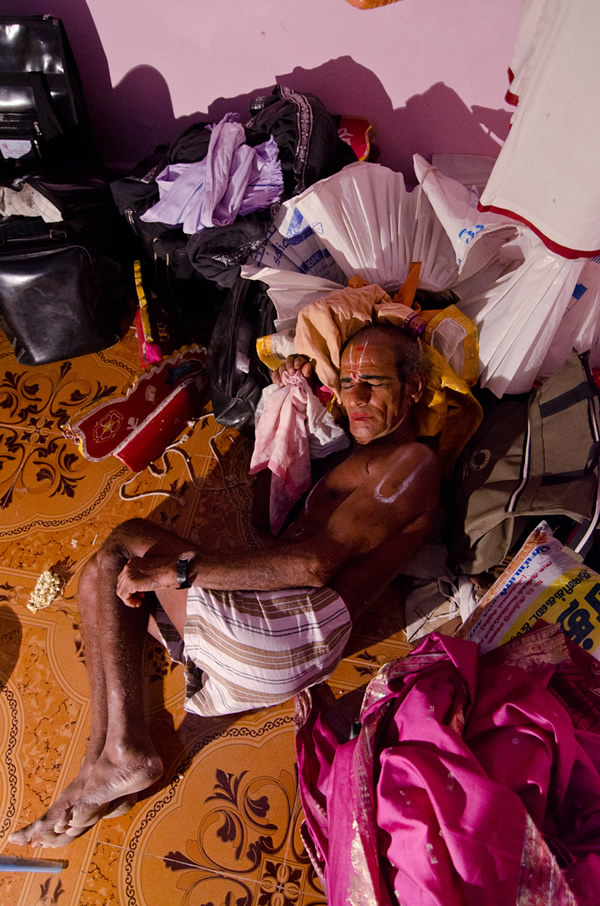 The oldest member of the troupe sleeping in tiredness.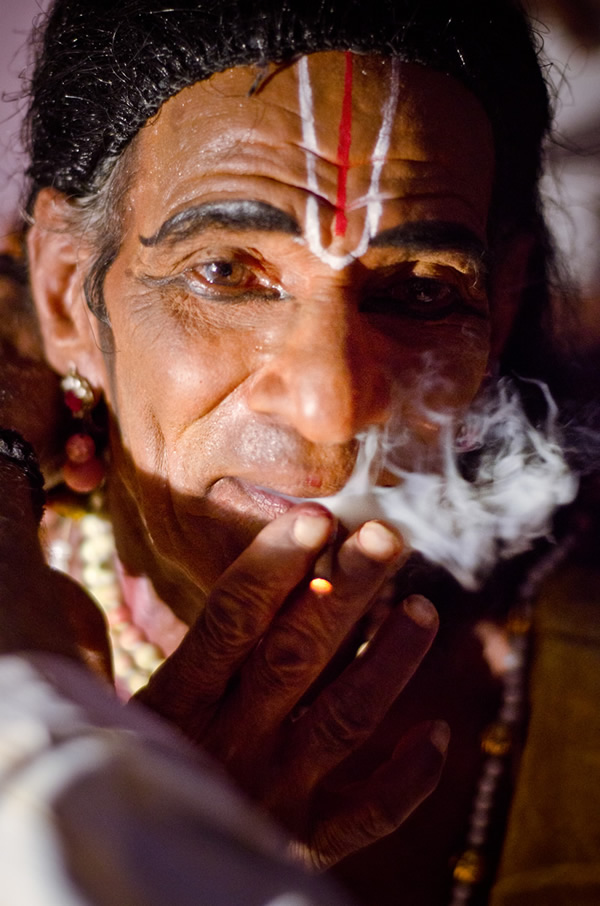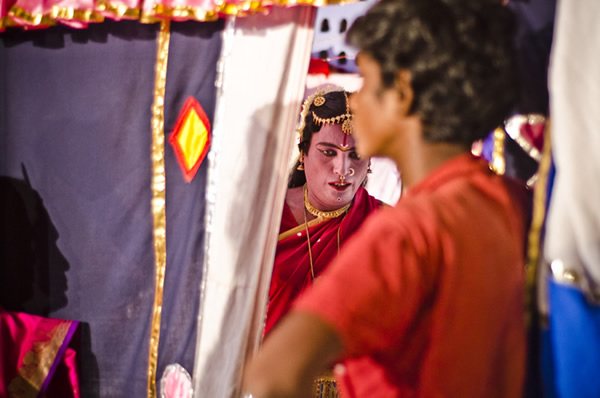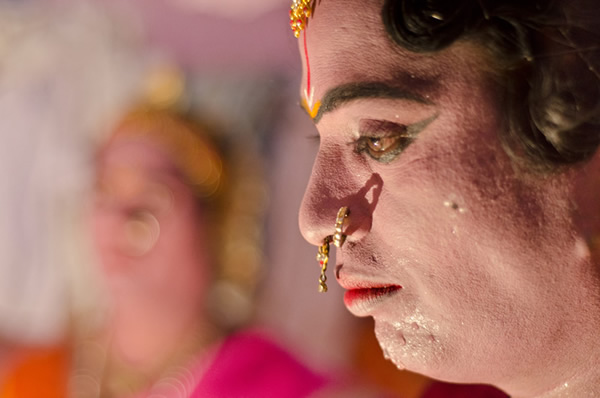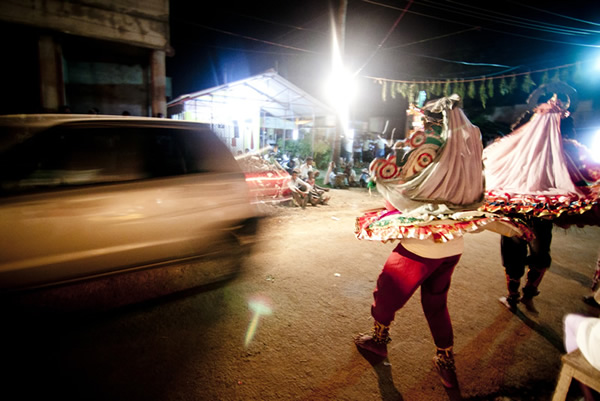 You can find Balaji Maheshwar on the Web :
Copyrights:
All the pictures in this post are copyrighted to Balaji Maheshwar. Their reproduction, even in part, is forbidden without the explicit approval of the rightful owners.