We can take photo everywhere, 'My office is my own way' in this series all of the photos I took at my workplace some of them I took at the way of office path, and all of those photos I take from my mobile-only, I strongly believe that we can get a well-composed frame anywhere, so every time we don't need to wait for photo walk or a tour.
Always I used to find a frame from every here, just for sharpening my photography skill, and some time I am not able to control myself to create a frame, and by this I collected all these photos.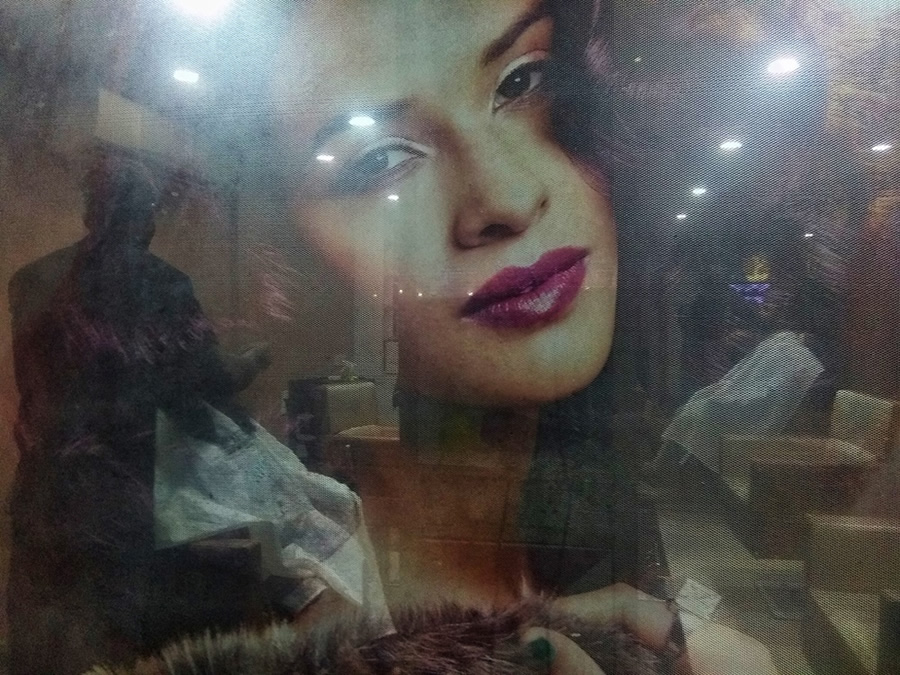 I work for the hotel Industry, just beside my hotel, there is a salon, this photo I took when I am returning from my hotel, and that time I found this light makes an interesting frame, and I am not able to control myself to capture this.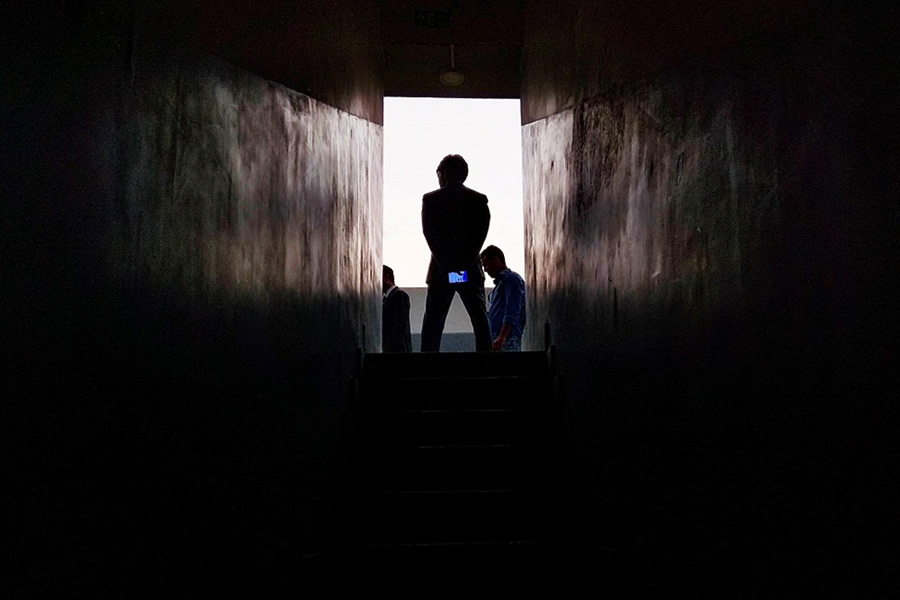 They are my office colleagues, they are discussing something between them, this is the gate, from here we used to go out, I am going for a tea break in the evening time, and that was the sunset time, and soft light coming through this gate and make this frame interesting.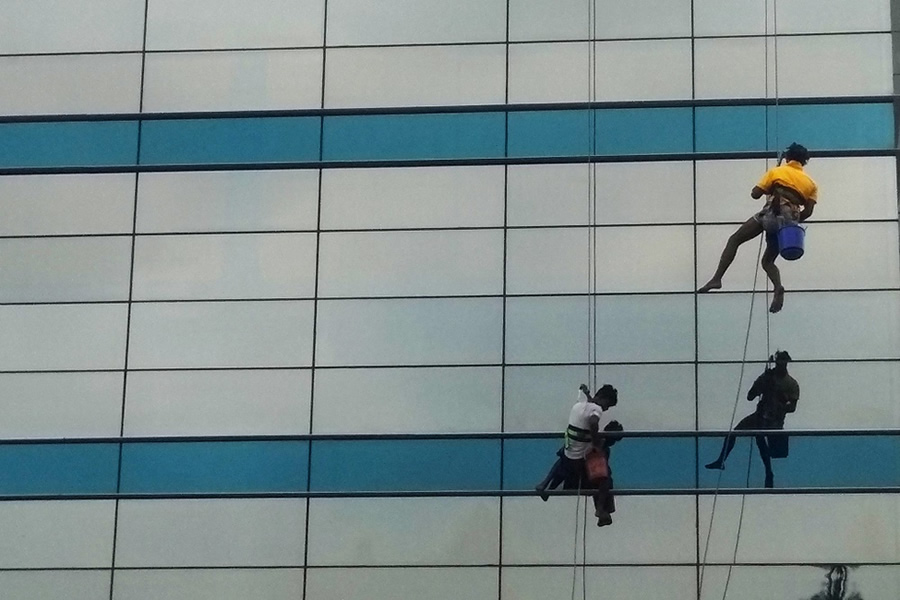 This building just outside of my hotel building, I was in my tea break, and time I found these persons cleaning the window.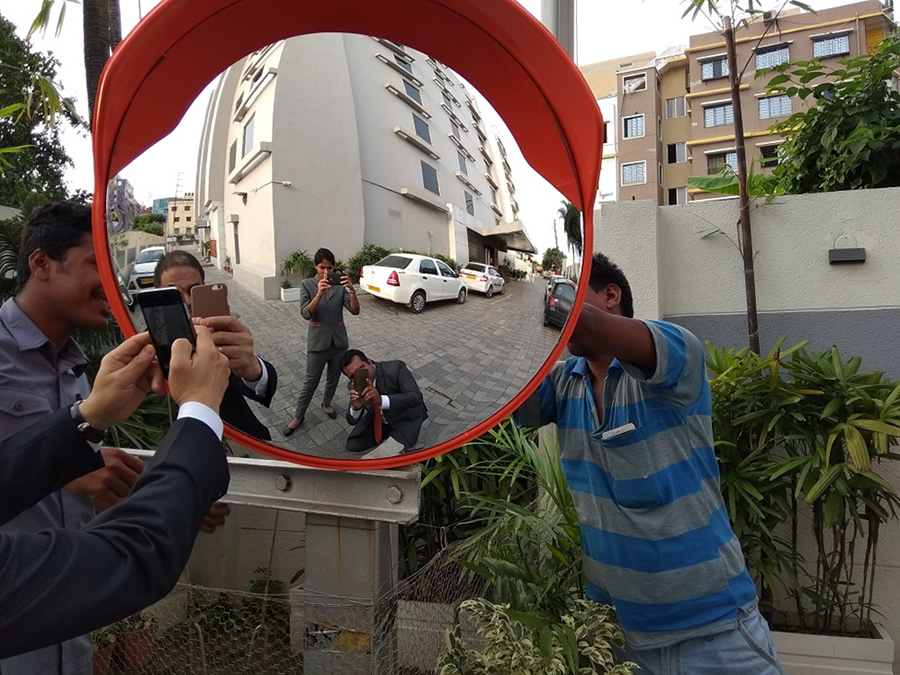 This is the time when everyone busy to fixed the convex mirror, and I was busy to make my frame, everyone finding the correct position for the convex mirror, and that makes my frame.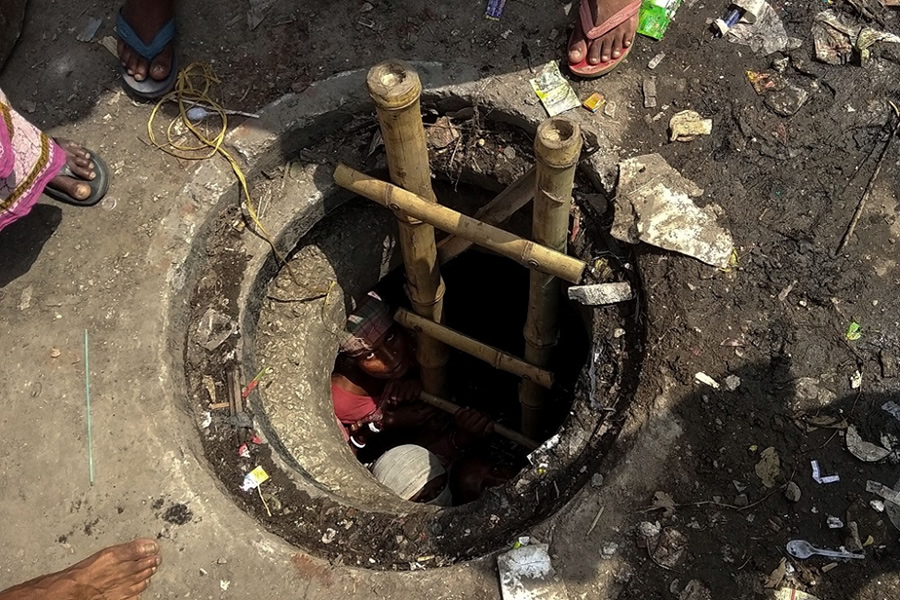 This the way of my office, one day when I was going office, I found a few ladies cleaning this drainage whole.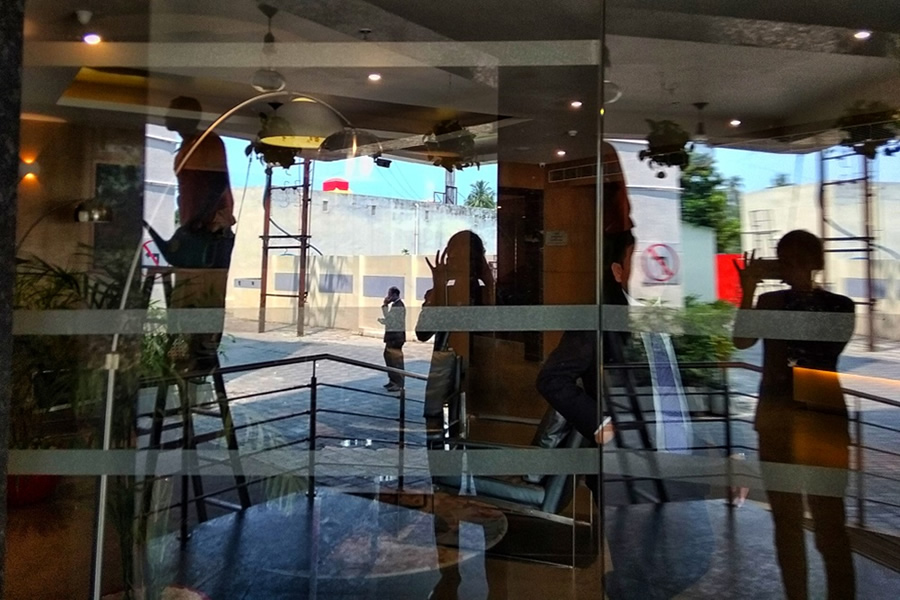 This is the front gate of my hotel, and this gate is my favorite because, it gives me always an interesting reflection frame, this one of them.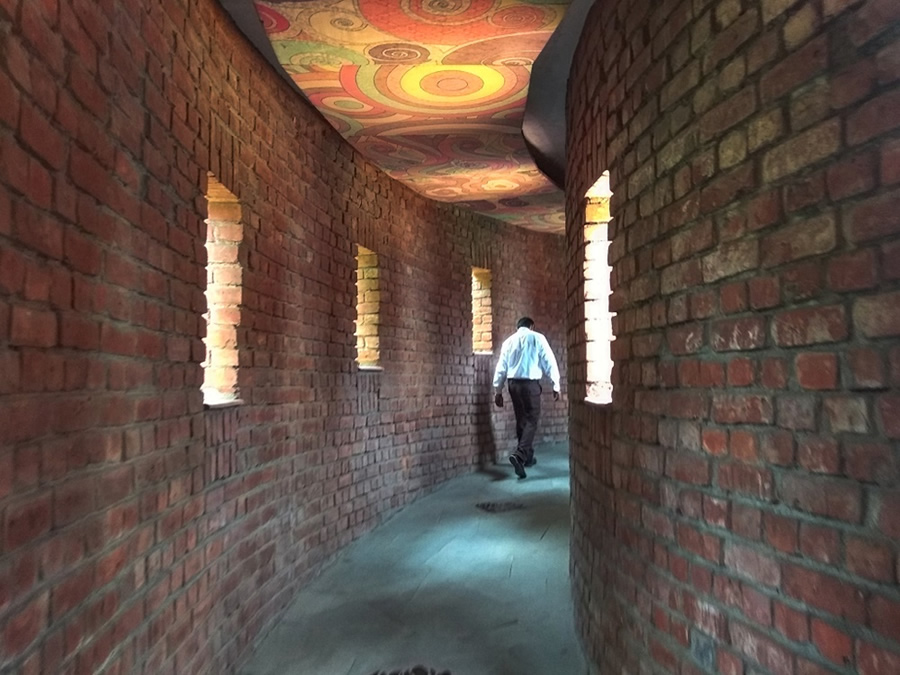 I used to go outside for official work when we are going for an office meeting; this person escorts me to show the path.
I was going for a property visit for the behalf of my office, where I found this Spiral staircase, like every other photographer I am also not able to control myself to take the photo of this staircase.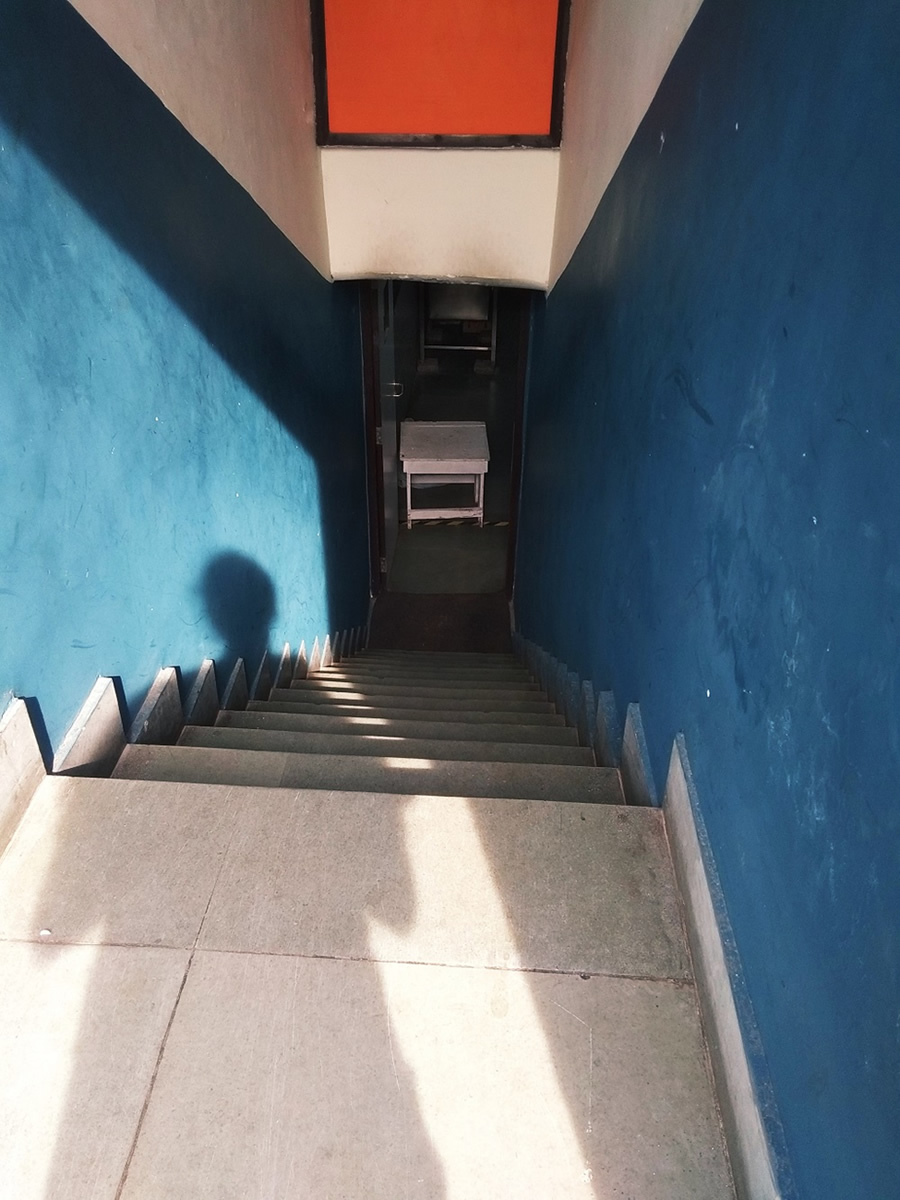 This is the same entrance here my office colleagues were standing at that photo, where I am entering from this gate, this is the noontime and sunlight is harsh here, and it makes, frame between the frame.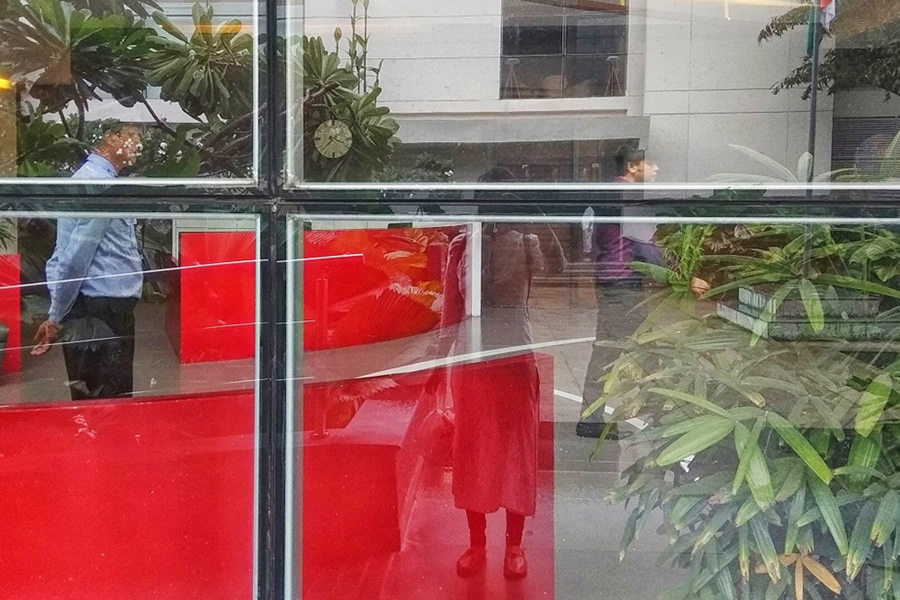 This one also from the office meeting time, this is the entrance gate, my colleagues are already inside, and I am creating my perfect frame.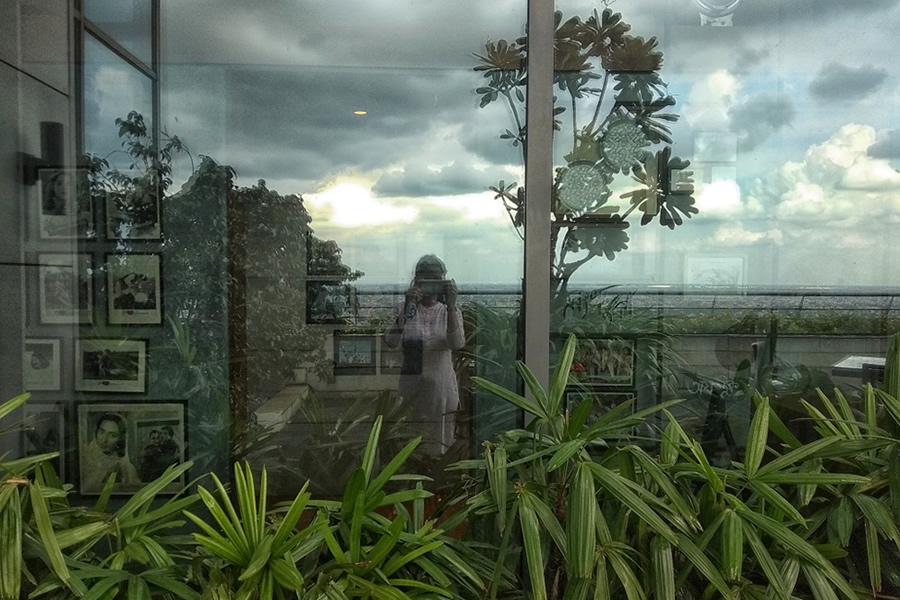 Our meeting is happening at a coffee shop, this is outside of the shop, after the office meeting when I was returning from the meeting that time a took this photo.
About Smita Mondal
Smita Mondal is an Indian female photographer, she has been started her photography journey for 3 years, her main interesting genre of photography is Documentary without that she has been tried for the genre of photography also.
Her photo has been getting editor favorite for 7 times at NatGeo Your shot, and photo has been published 2 times at 1x.com, without that her photo has been awarded for many of the National and Indian photography competition.
Her significant achievement likes – She recently get the best female entrant Award at Pathshala 1st National Salon and also get the gold medal from the Federation of Indian Photography. She awarded the gold medal of the Photographic Society of America from Vivid 1st International Salon 2018.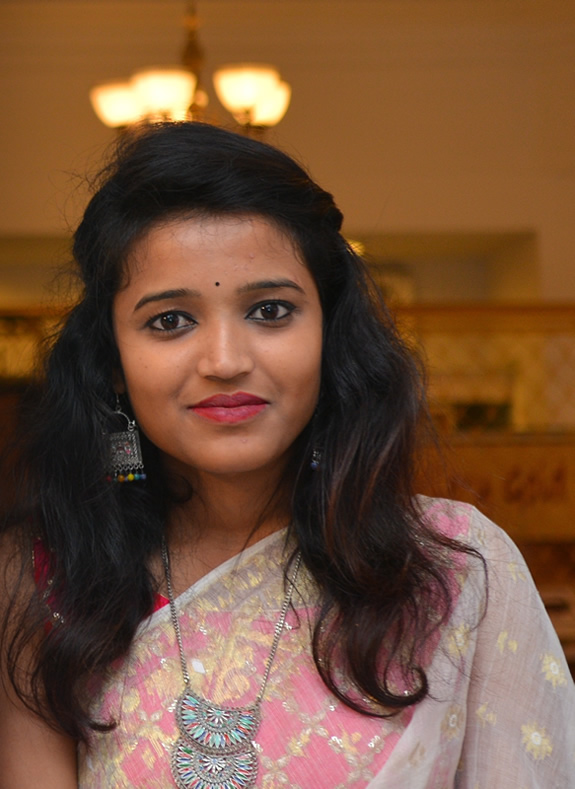 You can find Smita Mondal on the web:
Copyrights:
All the pictures in this post are copyrighted to Smita Mondal. Their reproduction, even in part, is forbidden without the explicit approval of the rightful owners.