In Hindu belief, death is not the end of life. It's just a door to enter a new body and get back into the circle of life. It is considered to be like a comeuppance of one's Karma that the soul has to come back to suffer. Manikarnika, one of the most famous Ghats of the ancient city of Varanasi is deeply related to this belief. It is dedicated for the last rites of the Hindu community and this belief is deep rooted in the minds of the Hindus that cremation here can get a person rid of the cycle of births. This in Hinduism, is called Moksha. After cremation here, the soul gets liberated and become one with the almighty.
The non ending flow that the soul moves on, through the series of rebirths, is supposedly represented by the continuously burning of pyres at Manikarnika. It is said that the fire of Manikarnika never ceases to burn.
Death, to all living things, is an enigma that scares. When I stepped in the premises of Manikarnika for the first time, it was a mixed feeling that I will never forget in my entire life time, though I know that I will keep coming back to this place. I knew it was an ideal place for a photo essay as each and every life that came here on their last journey, is a story in itself. The kith and kin of the parted souls, the caretakers there (known as Doms), the log sellers, the priests (pundits) – all of them played major roles in this story and helped me to cast aside the myths about death and see the realities in a new light. Standing there and watching a body turning into ashes definitely helps one realize the value of life and liberates from sense of possession. I tried to capture frames that depicted such expressions along with the environment and the mood that prevailed all over the place. As I kept picking on the moments of Manikarnika, I felt like meeting souls on the passage to Moksha.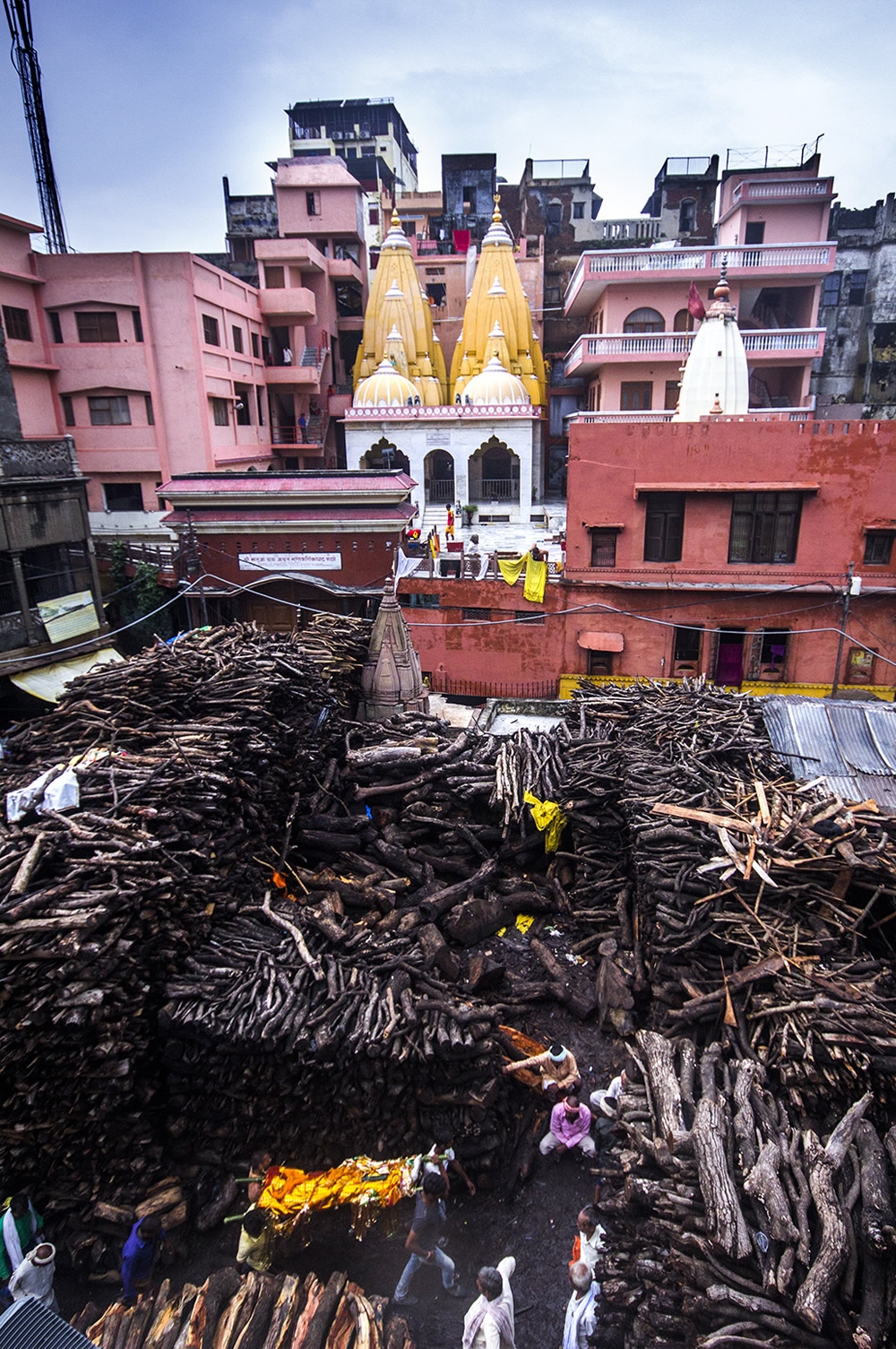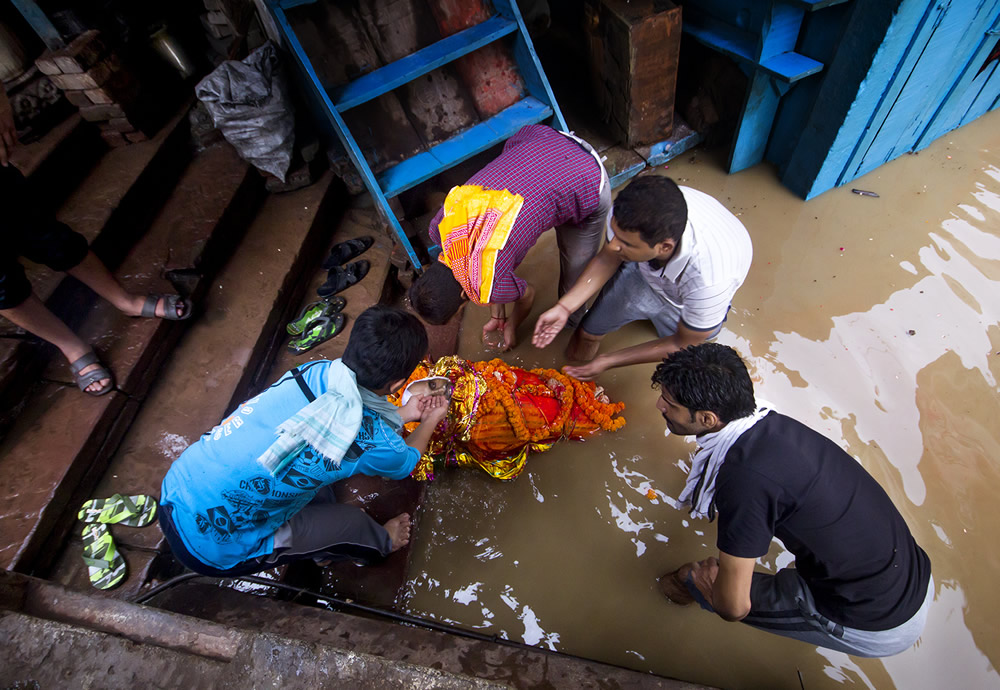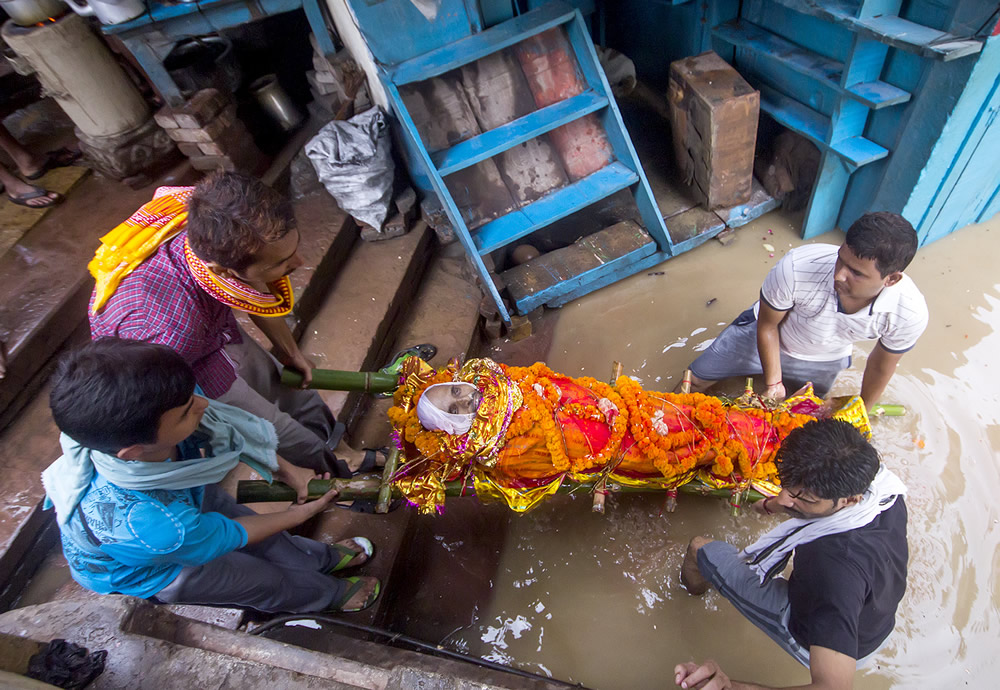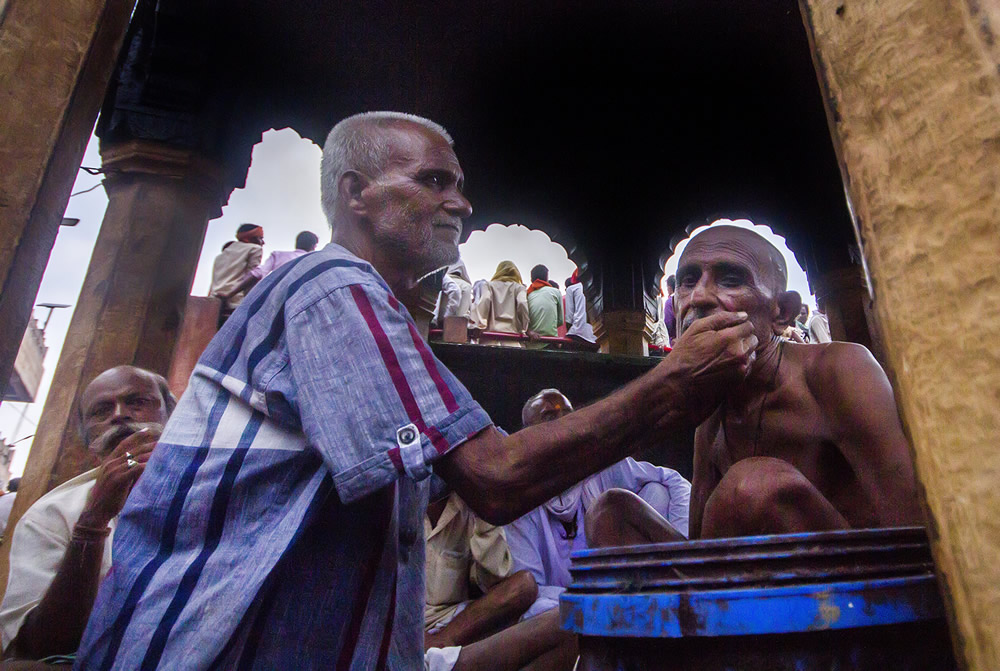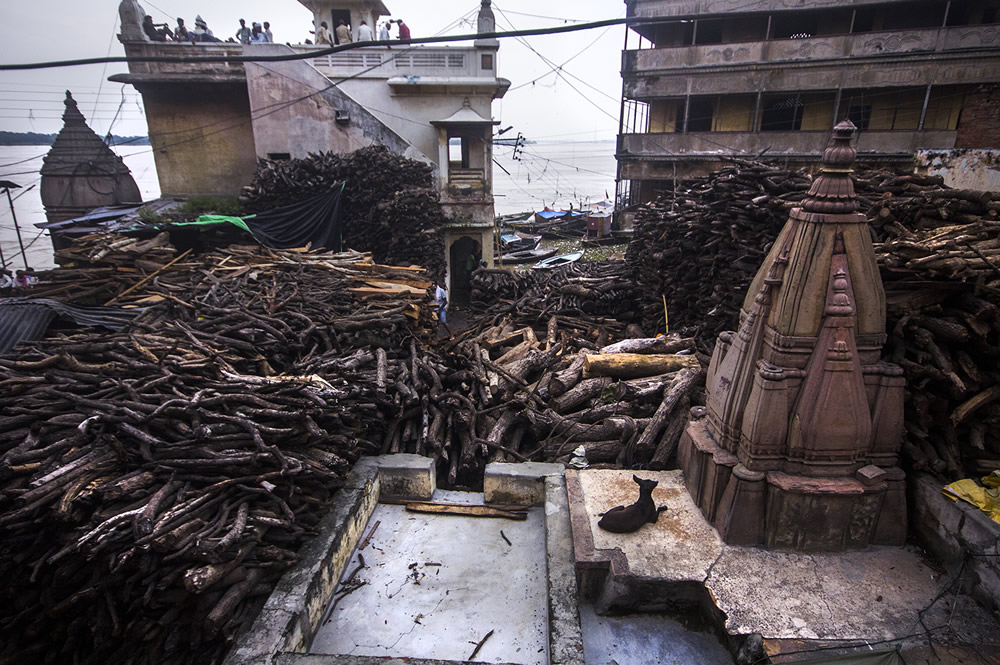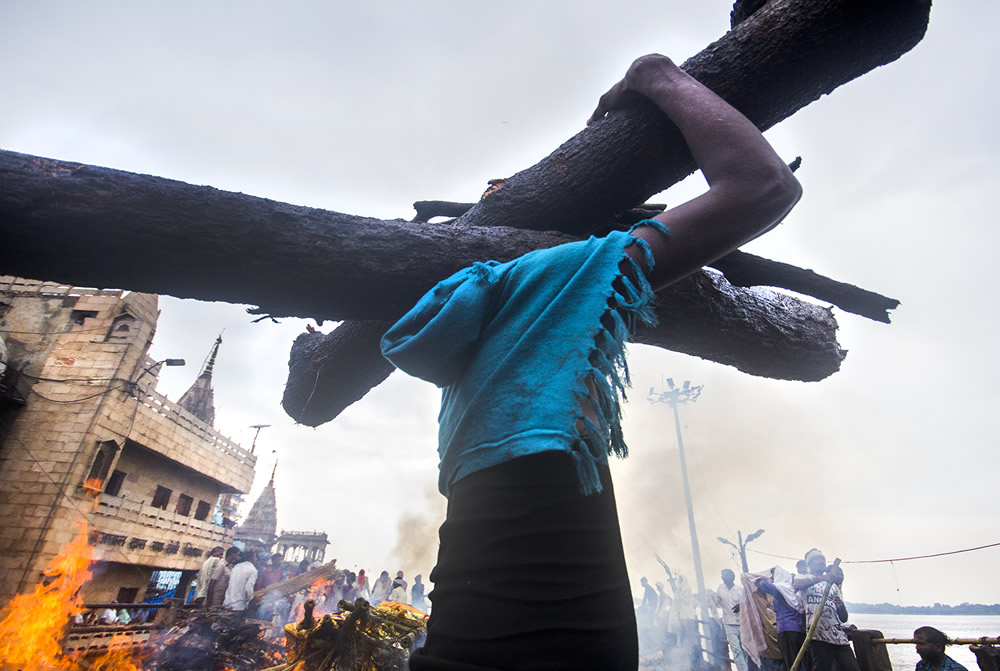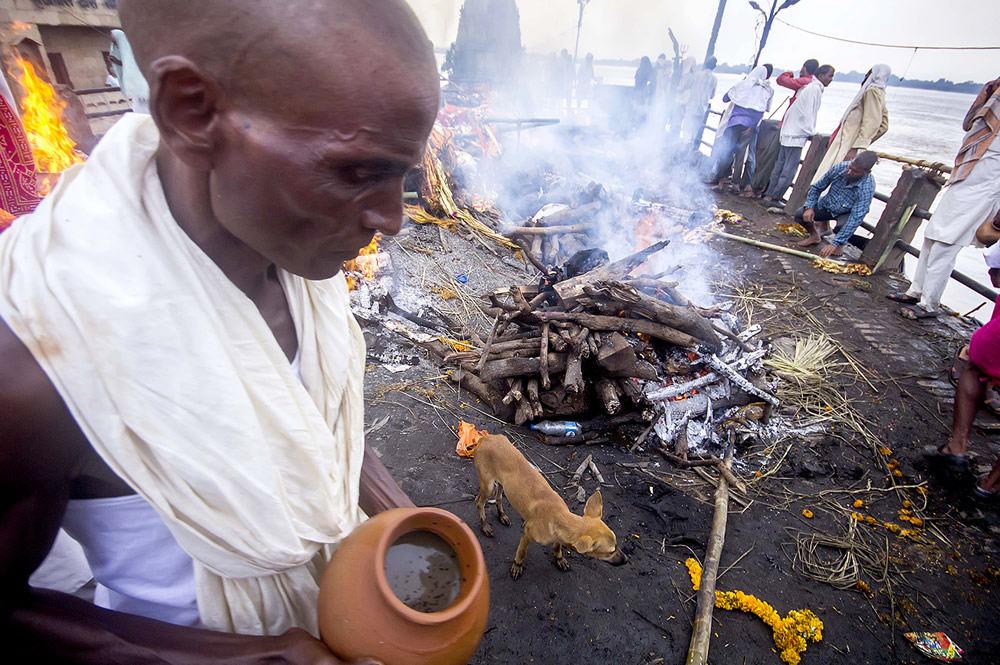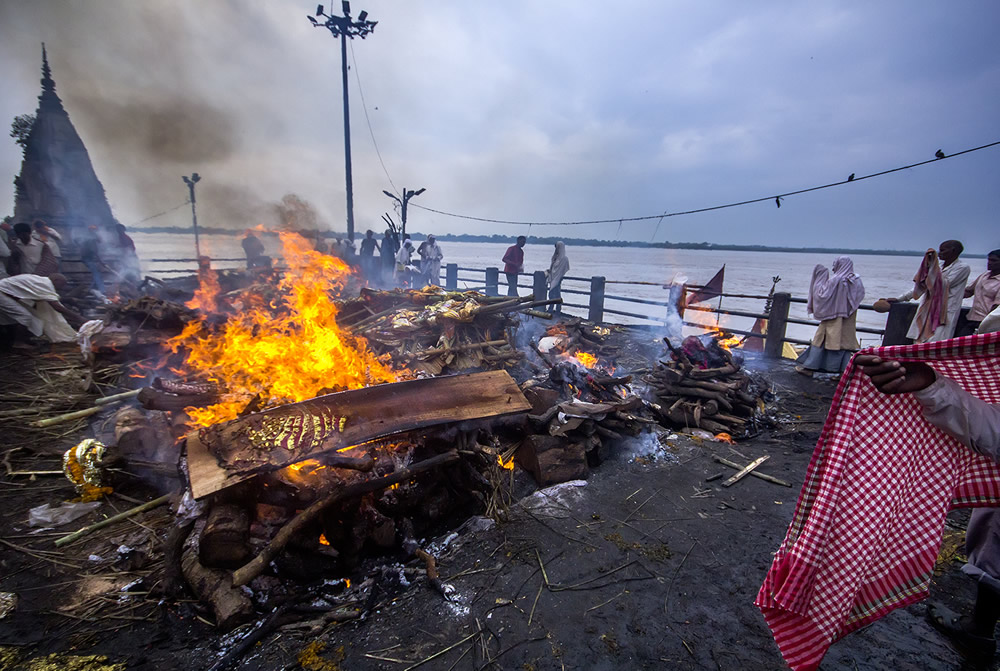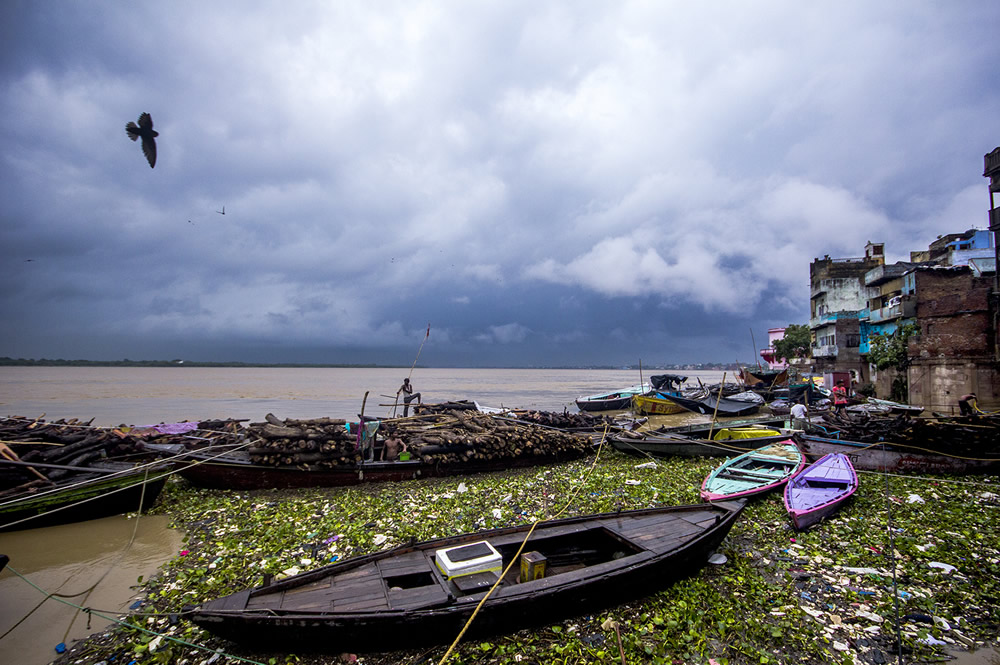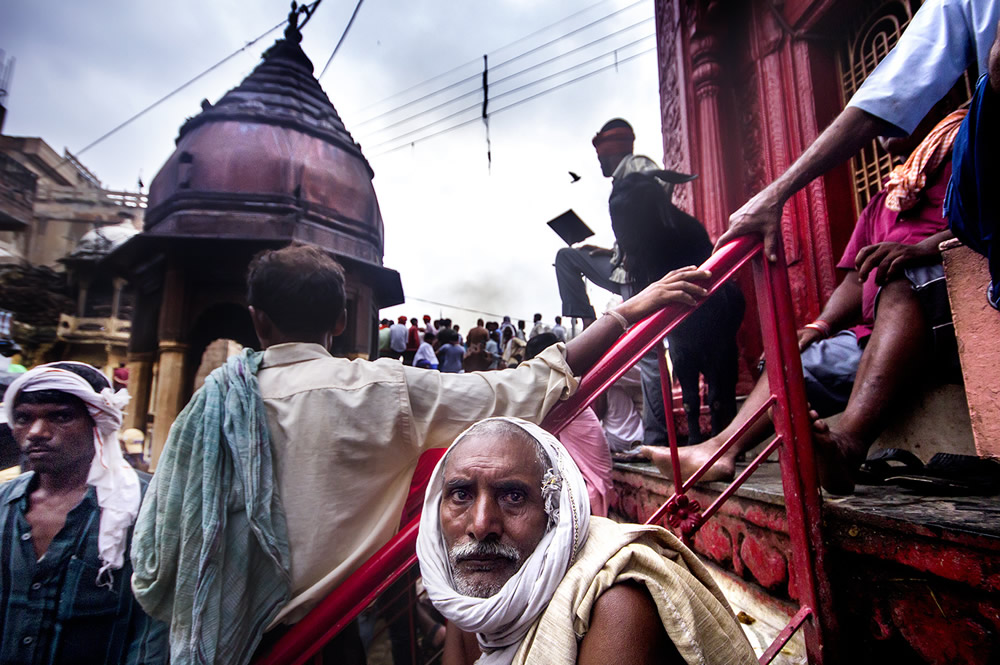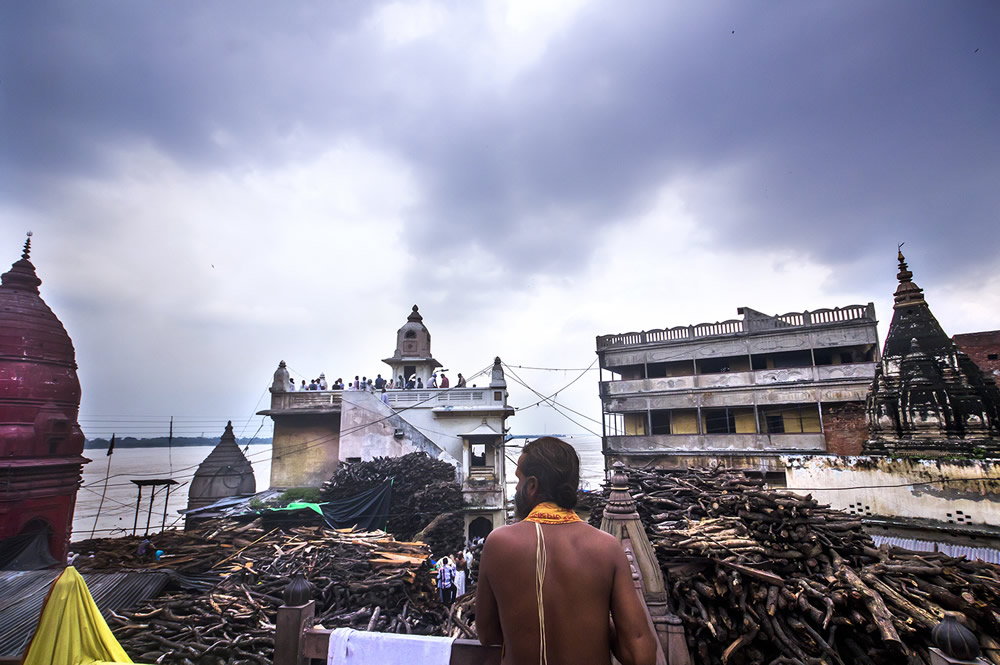 About Jit Rakshit
I am Jit Rakshit, a Kolkata based professional wedding photographer. My passion is street photography , documentation & photojournalism. I fell in love with the intricacies of light and shadows long back in my school years but I have seriously started to study and learn the art of photography around 5/6 years back. I currently use Nikon D7000 and love to capture actions of people and special moments of interest.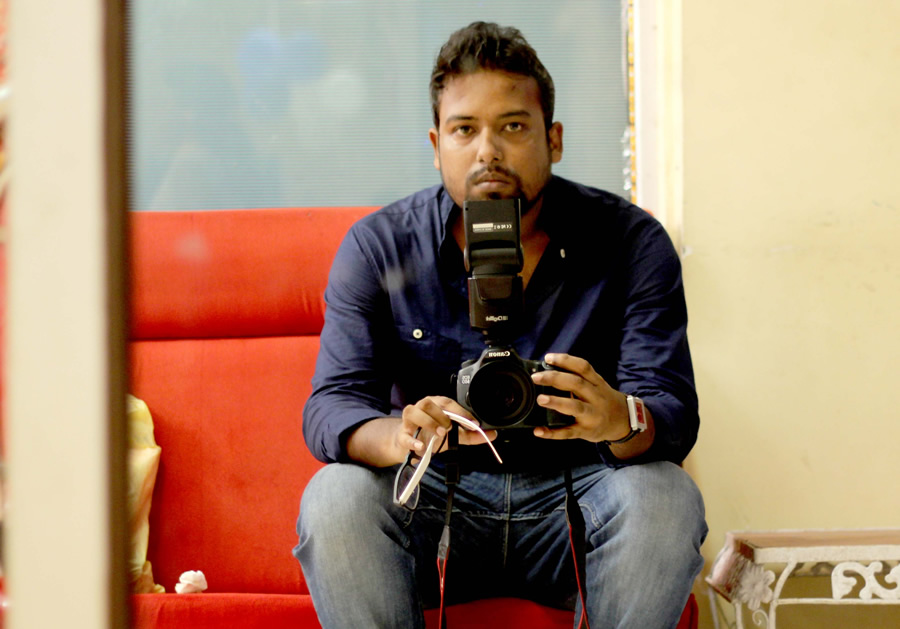 You can find Jit Rakshit on the Web :
Copyrights:
All the pictures in this post are copyrighted Jit Rakshit. Their reproduction, even in part, is forbidden without the explicit approval of the rightful owners.