The Nihang sects of Sikhs was initially established to preserve peace and to guard the Sikh Gurudwaras. Today, even after more than 300 years, their dependents continue to live spiritual lives, train in martial arts, and help their community to grow. Their traditional Nihang dress with a blend of blue and orange is known as " Khalsa Swarupa" (nature of the army of fully initiated Sikhs). The Nihang Sikh sect is believed to have been founded by Guru Govind Singh (the Tenth Sikh guru) over 300 years ago, to preserve peace and protect their community.
Today, their whole community meets at the auspicious annual festival of "Holla Mohalla" at Sri Anandpur Sahib, Punjab, India. It's a day-long festival which generally falls during a celebration of the Hindu festival of Holi. During the festival, The whole community shows its expertise in martial arts and military exercises.
My Gear:
Click on the image for an enlarged view.
About Sourav Ghosh
Hi, This is Sourav Ghosh, a Kolkata based Travel Photographer. My journey with photography started during my college days, with my father's Yashica analog camera. I used to capture unimportant, yet precious moments with that camera. Later, on joining the job, I bought a Digital SLR camera to fulfill my quest with photography. But, I must mention, that my visions and thoughts about photography have seriously revitalized and nourished, when I met Mr. Pronob Ghosh, the renowned Bangladeshi Photographer, in late 2014.
I started to understand and explore the rules of creating art and living with it. People of different genre and their colorful culture has become my main point of interest to explore. During the last five years, I have traveled to different corners of India and Bangladesh to explore people and witness their customs and traditions. I wish to do the same in the coming years as well. The works of Steve Maccury, Muhammed Muheisen, Reza Deghati, Raghubir Singh, GMB Akash, Pronob Ghosh has inspired my passion to explore more.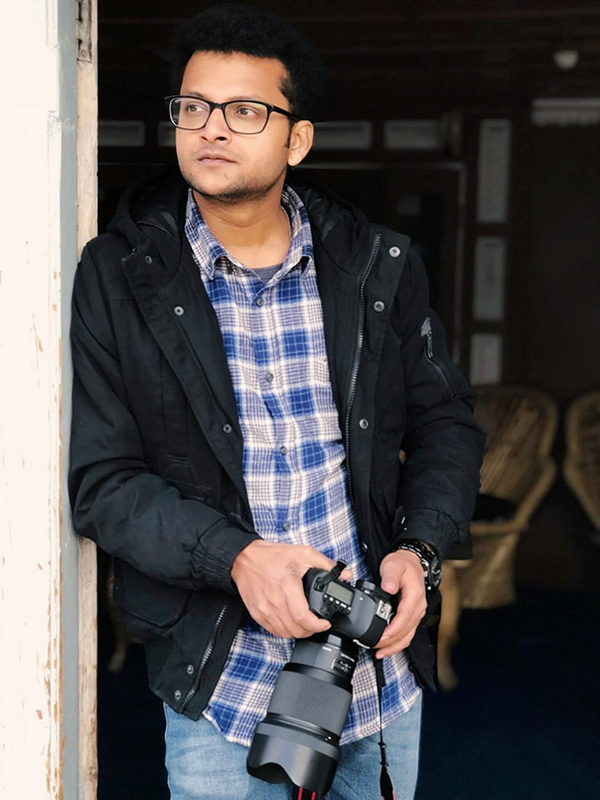 You can find Sourav Ghosh on the Web:
Copyrights:
All the pictures in this post are copyrighted to Sourav Ghosh. Their reproduction, even in part, is forbidden without the explicit approval of the rightful owners.