Manikarnika Ghat is one of the most historical ghats present in all of Varanasi, Uttar Pradesh which I had the fortune to visit. People from all over the world travel here in the hopes of giving their deceased loved ones a holy goodbye, one which sends them off to heaven. The belief remains that the people cremated here, attain freedom from everything earthly and are guided towards the light of God. People choose to breathe their last breaths here, in the golden morning sunlight and the sweet scent of the flowing Ganges.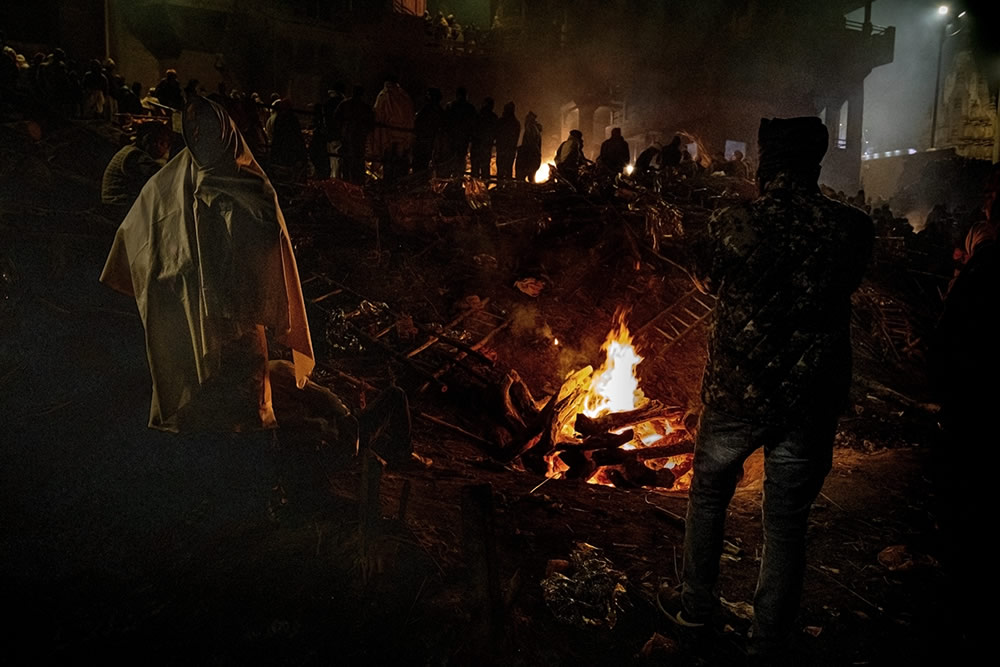 Ironically enough, when I reached the landing steps of Manikarnika Ghat, my heartbeat slowed to a halt, very much like the heavy air and smoke which didn't wish to disperse from the burning site. Standing there, looking on as hundreds of weeping people made their way downwards, to give one last farewell to their loved ones, it was a thrilling moment etched with the haunting wails of grieving mothers and ivory widows.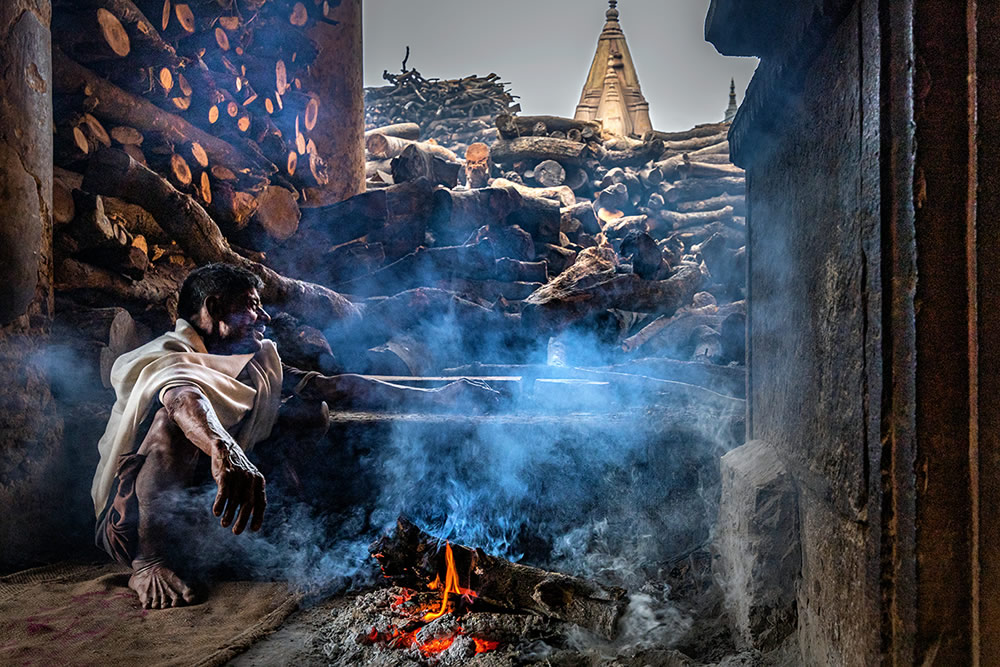 A welcomed peace settled within my heart and truth most universal settled in all we had or we gained and all that we are will one day get lost among the smoke and that day, all will be light and happiness. For a few minutes, my camera lay forgotten at my side as I drank in every emotion coming from every side, people debating with the sky as to why their closed ones were plucked from the ground so soon or the teary smiles of families as they thought of the long and happy life which was lived.
I could almost see- the memories, ambitions and wishes of so many perished, curling out from the never-ending fire and getting lost in the winter air. I wondered silently about how the people being carried on beds here today, were a part of the thronging crowd just yesterday, with full lungs and thumping hearts. I began feeling, counting and cherishing the air I was breathing. To this day, if asked I wouldn't be able to say whether this place was indeed the end to all life or was it rather a gateway to a place better.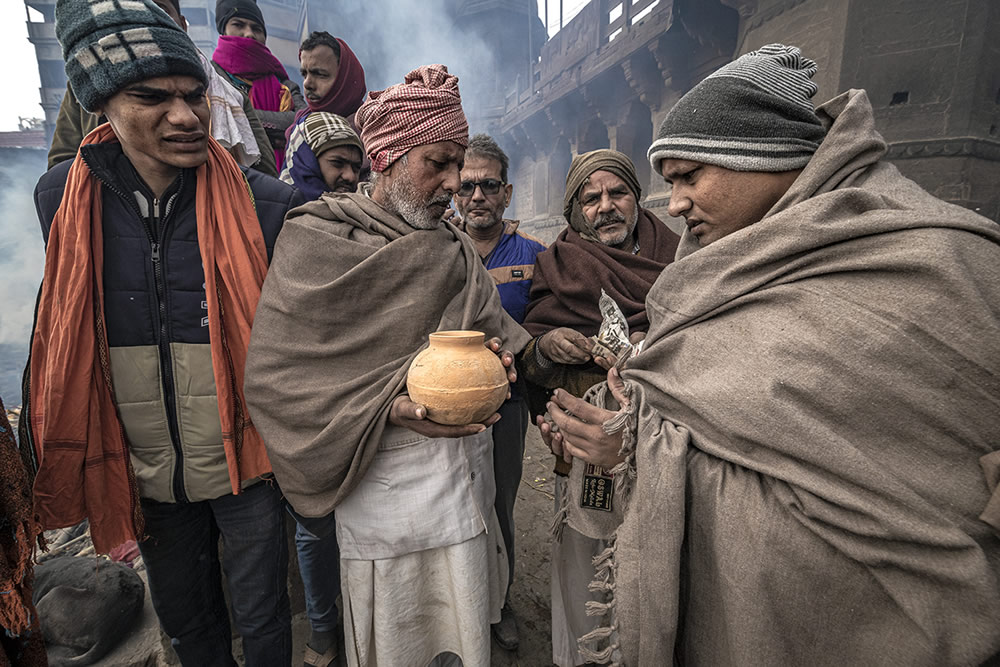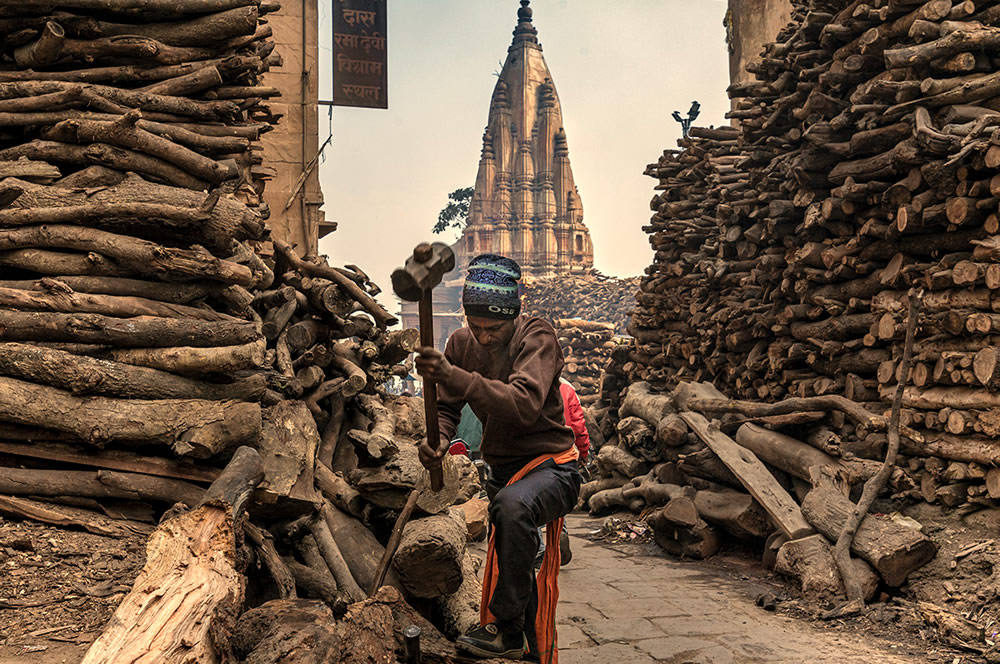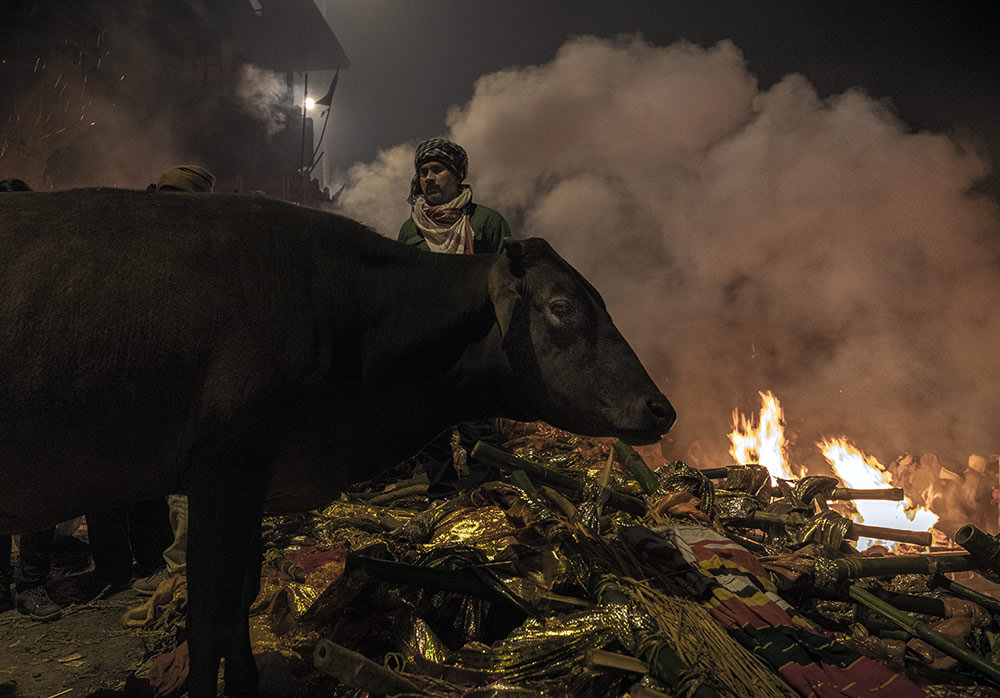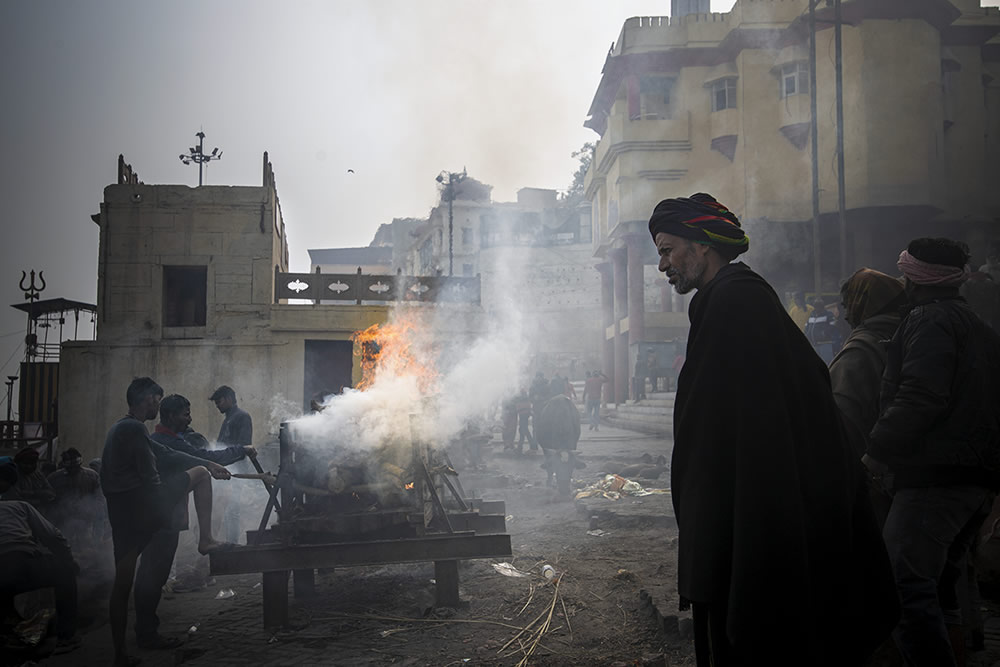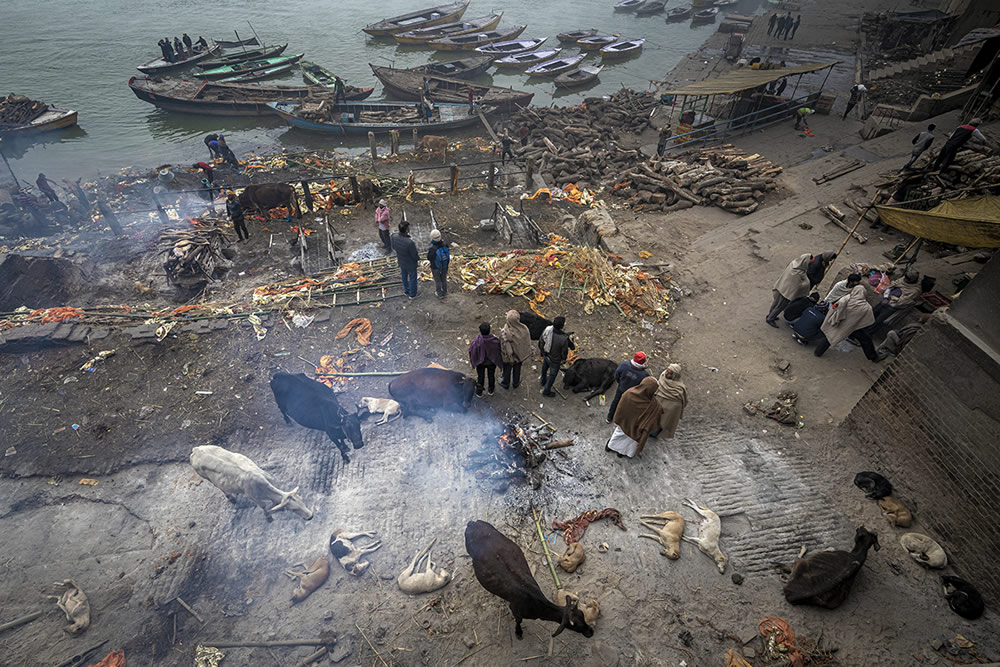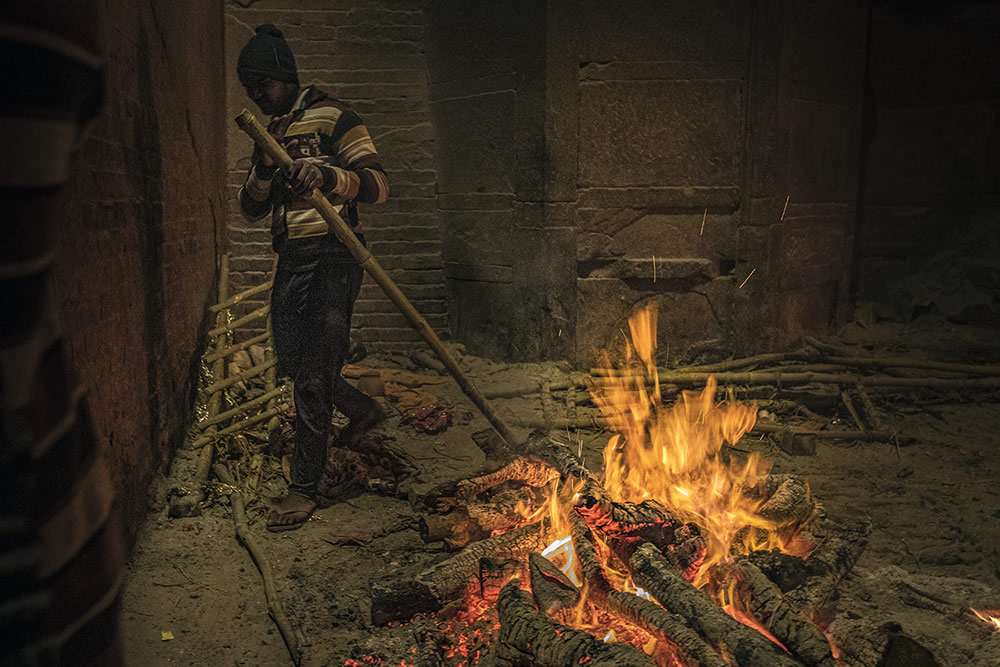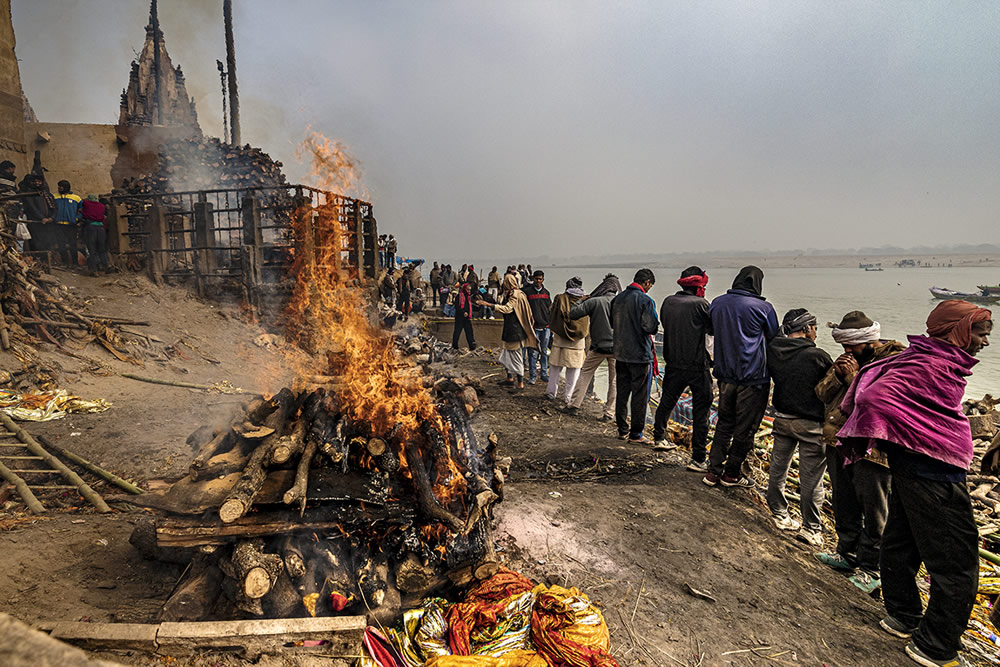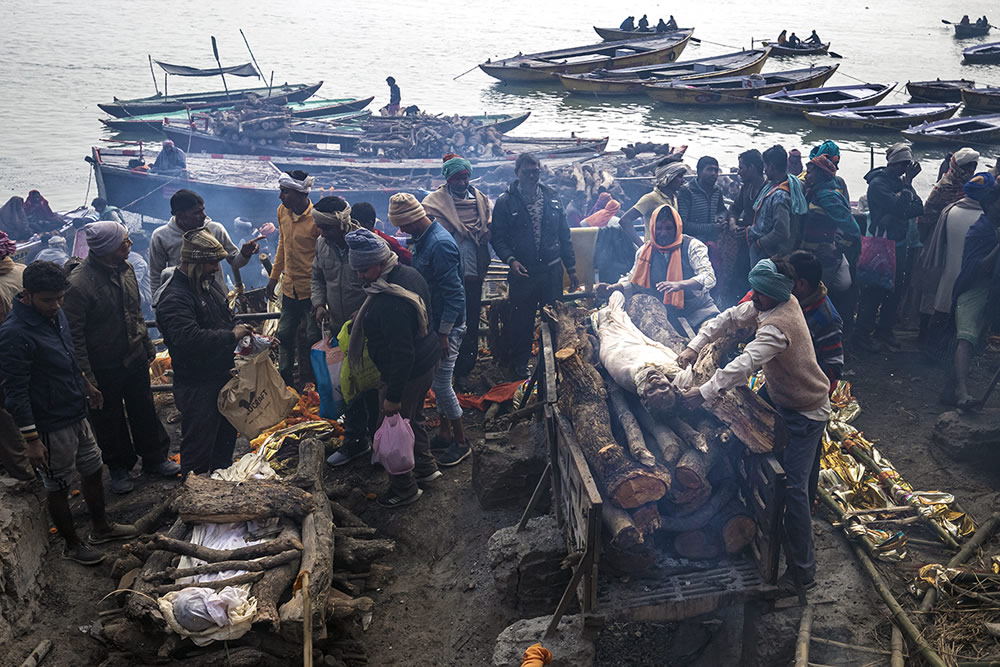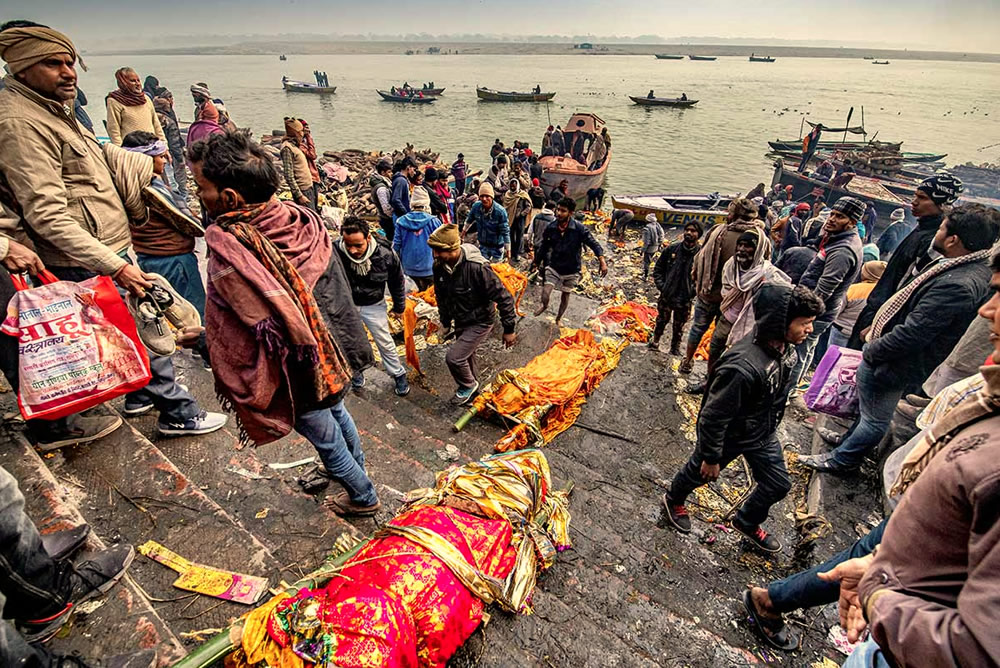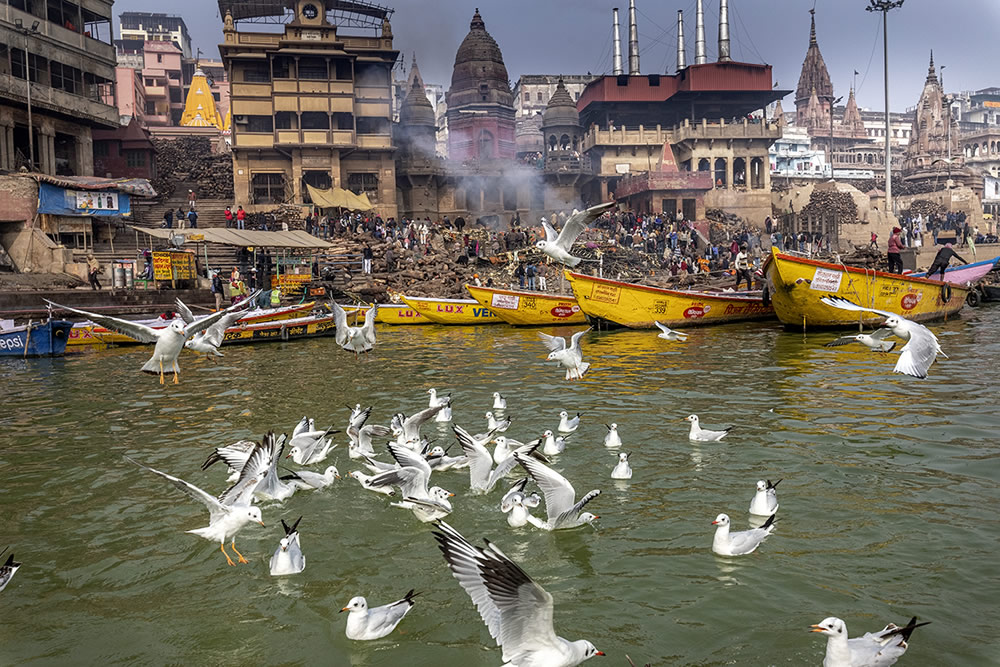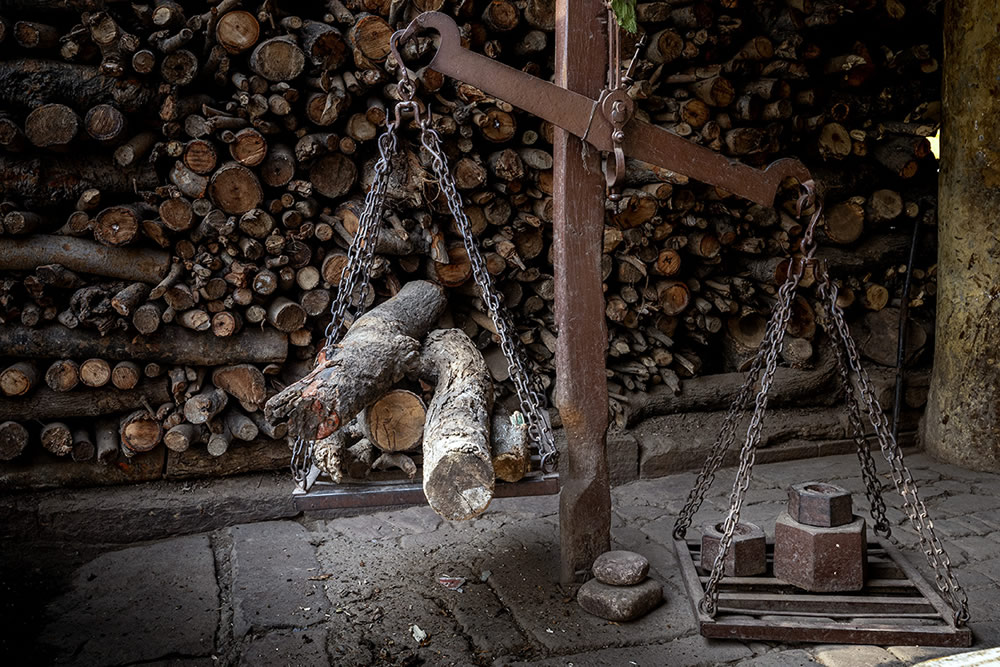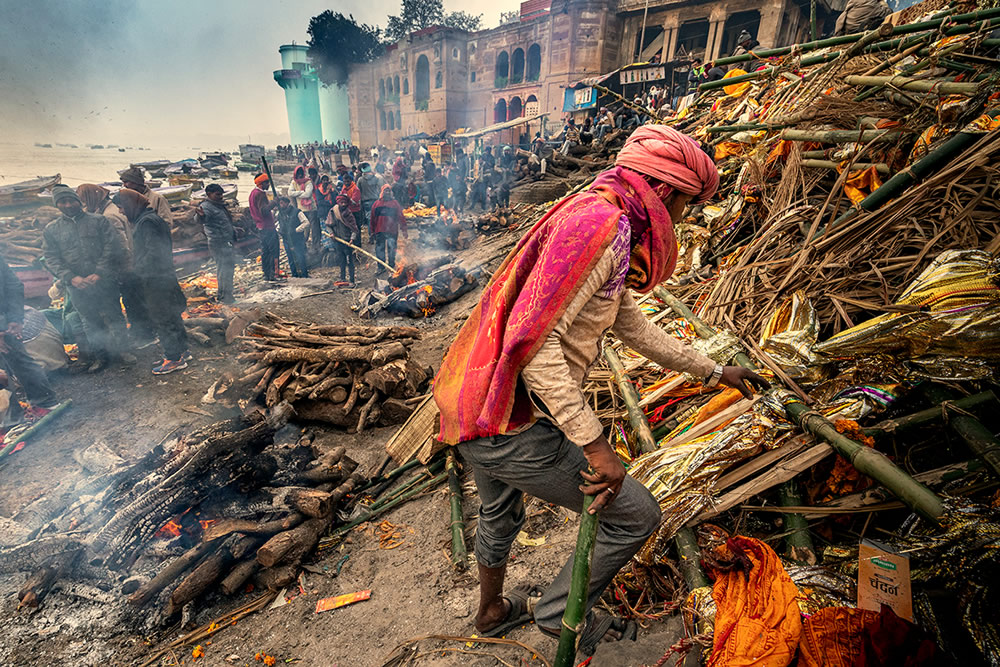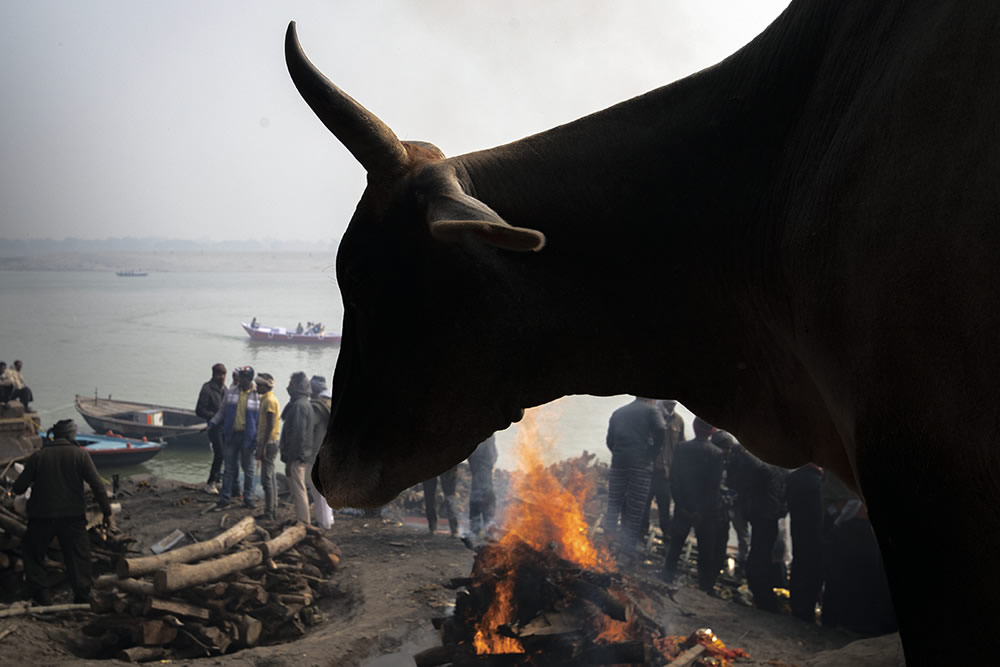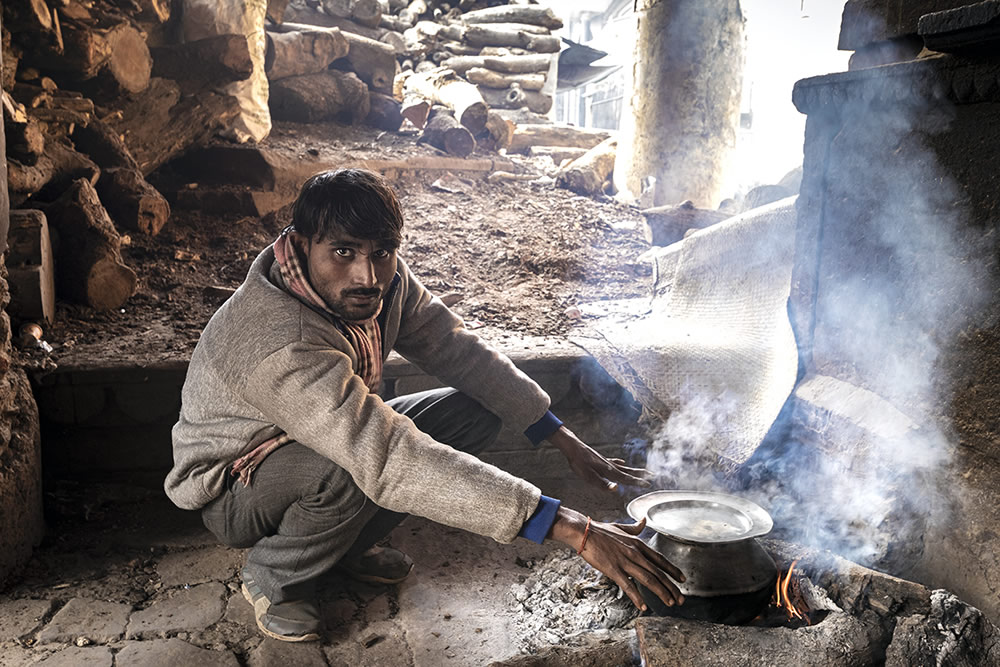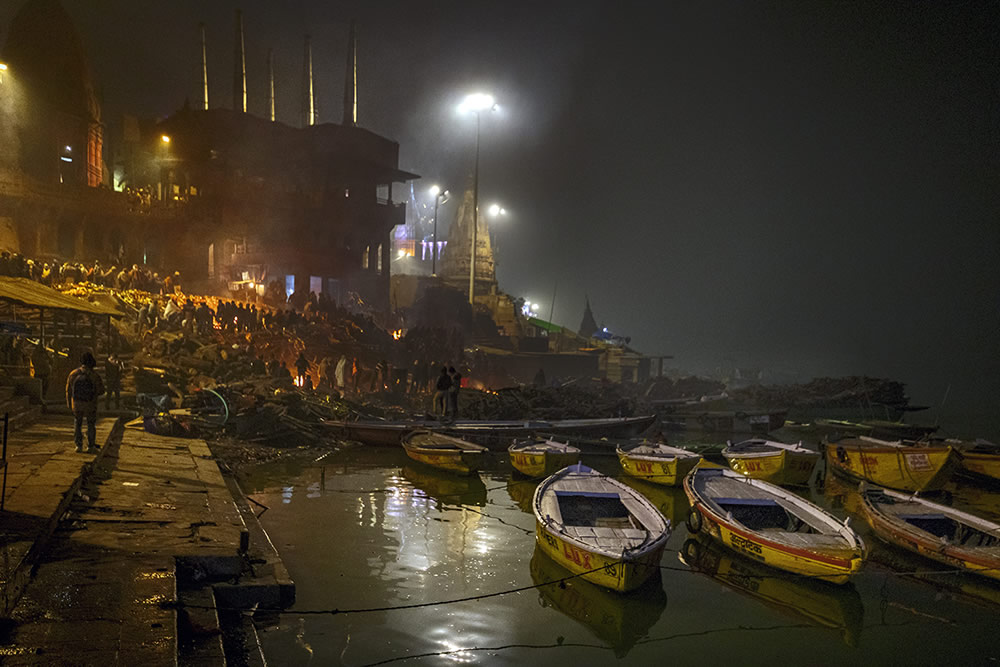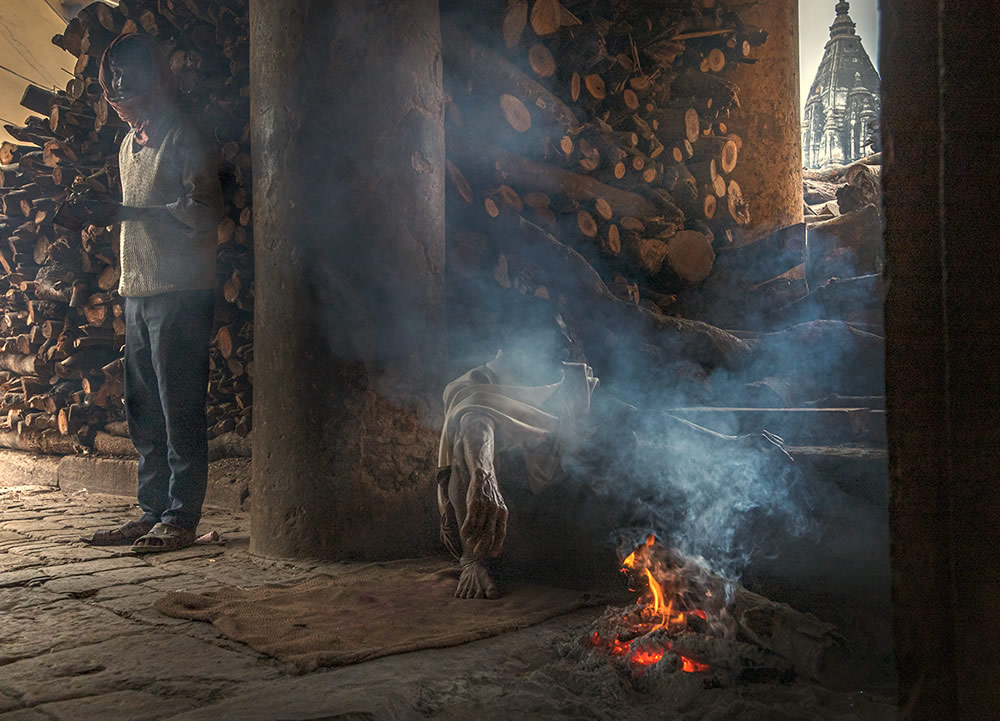 About Sudipta Das
I am a simple homemaker whose dreams can't be contained in a house. From successful graduation with Journalism to a Fashion designer by profession and now a Photographer by heart since 2017. Art is something that I have valued my whole life. I never hold one of those reel cameras which could bring real, beautiful scenes around me into a frame just like painting could. I got interested in Journalism years back and secured degrees in that area but I always searched for something more. As time passed, the dormant passion in my heart solidified and one fine day it struck me like lighting – being a photographer could satisfy the inert thirst I had for art, in its pure and rich form.
Something about capturing the natural expressions of people attracts me the most and beneath each such animated face there is a hidden story – either one of immense pleasure, overflowing surprise, or heart-wrenching pain. I love the way my camera can draw such raw emotions and lay them out in a form of a picture portraying frozen feeling.
The purpose of being a photographer exceeds the meaning behind photographers and revolves around people – their smiles, their words, and my never-ending search for beauty and happiness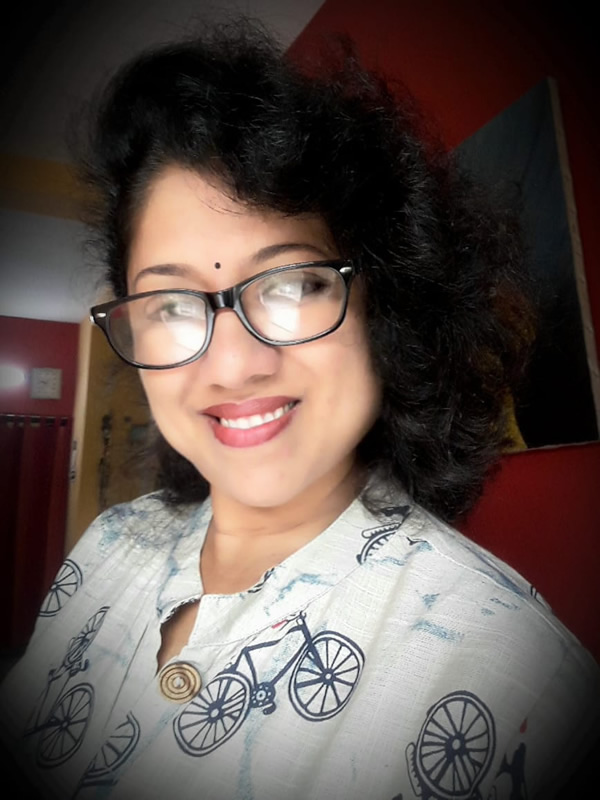 You can find Sudipta Das on the Web :
Copyrights:
All the pictures in this post are copyrighted to Sudipta Das. Their reproduction, even in part, is forbidden without the explicit approval of the rightful owners.