Salt is the bounty of the oceans…but the life of people who are scraping it from the seemingly endless expanse of the seas are themselves leading a "tasteless" life.
Toiling under the harsh sun for hours together, carrying loads weighing anywhere between 15 – 20 kgs and trudging the vast stretches in an endless routine, will put even the most physical fit person to the ultimate test. The salt that you eat, probably gets its taste from their sweat!!
To my surprise, the team spirit and camaraderie displayed by them was exemplary and they managed to maintain a cheerful atmosphere even in the most depressing circumstances.​ The sun was beating on my head and I couldn't focus properly through the view finder, I still do not understand how these people manage to survive in such extreme conditions.​
I visited this place Marakkanam multiple times, and each time I went I couldn't help but think about what a comfortable life I am living, and how lucky we are to be having a camera in hand and capturing images. The next time you reach out for your salt shaker on the table, spare a thought to the labouring masses who make it possible… so that you can lead a tasty life…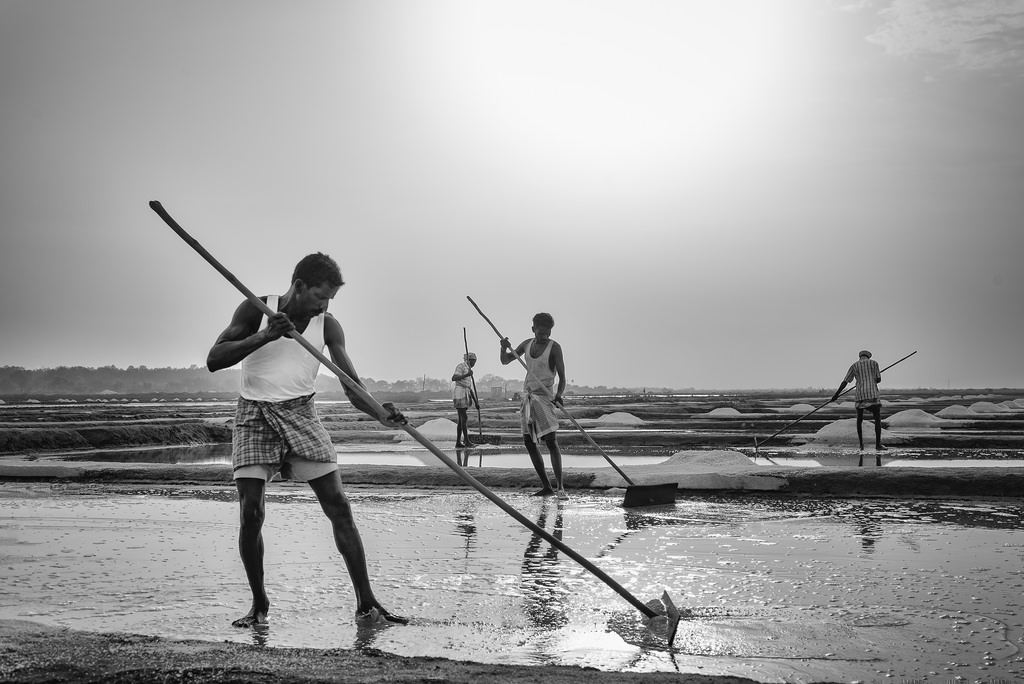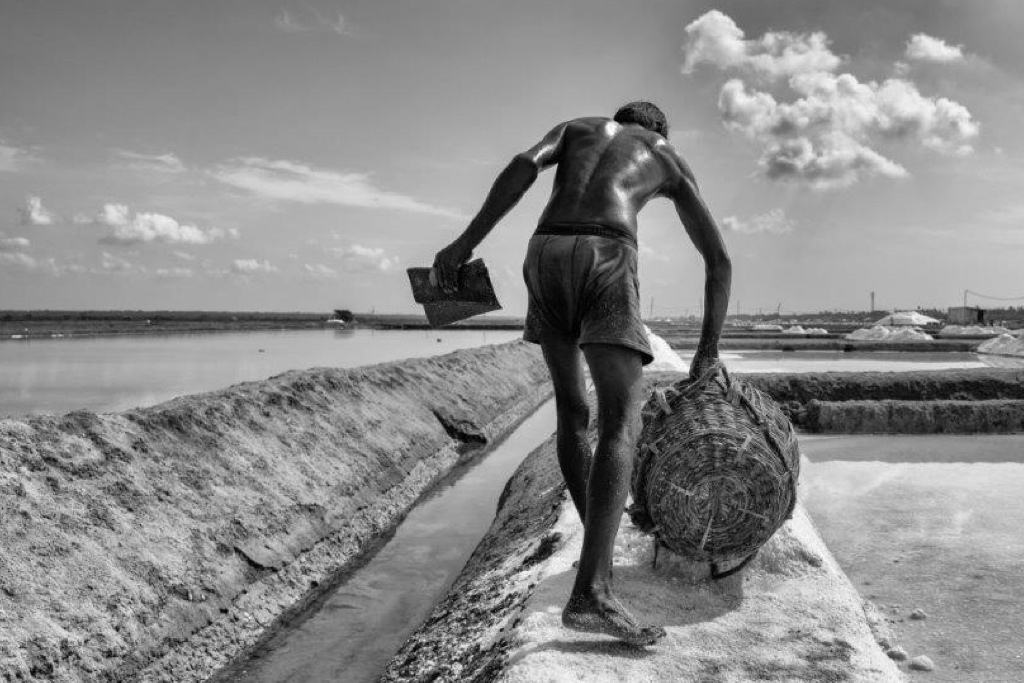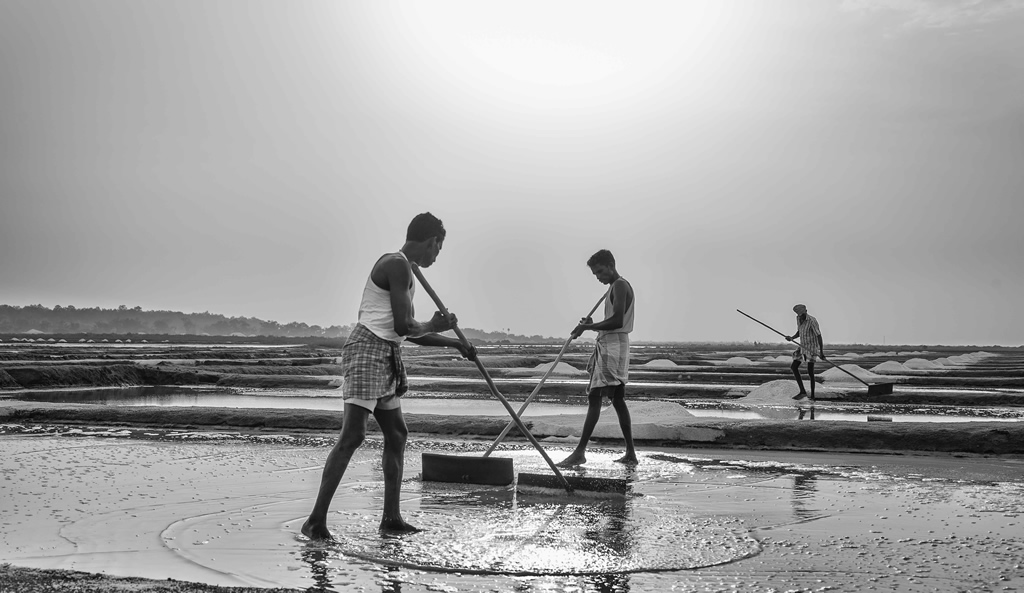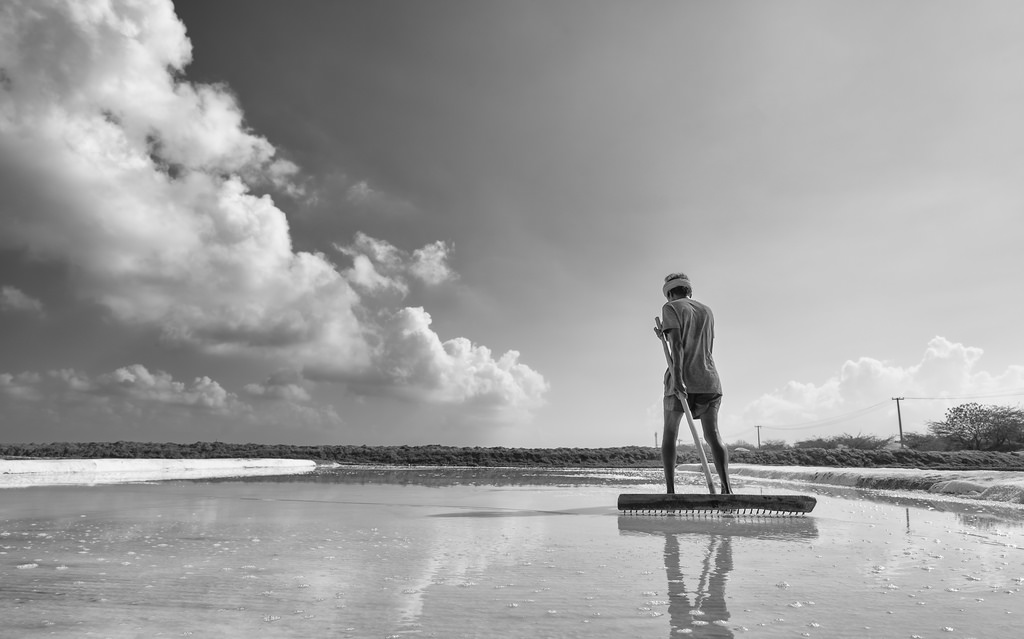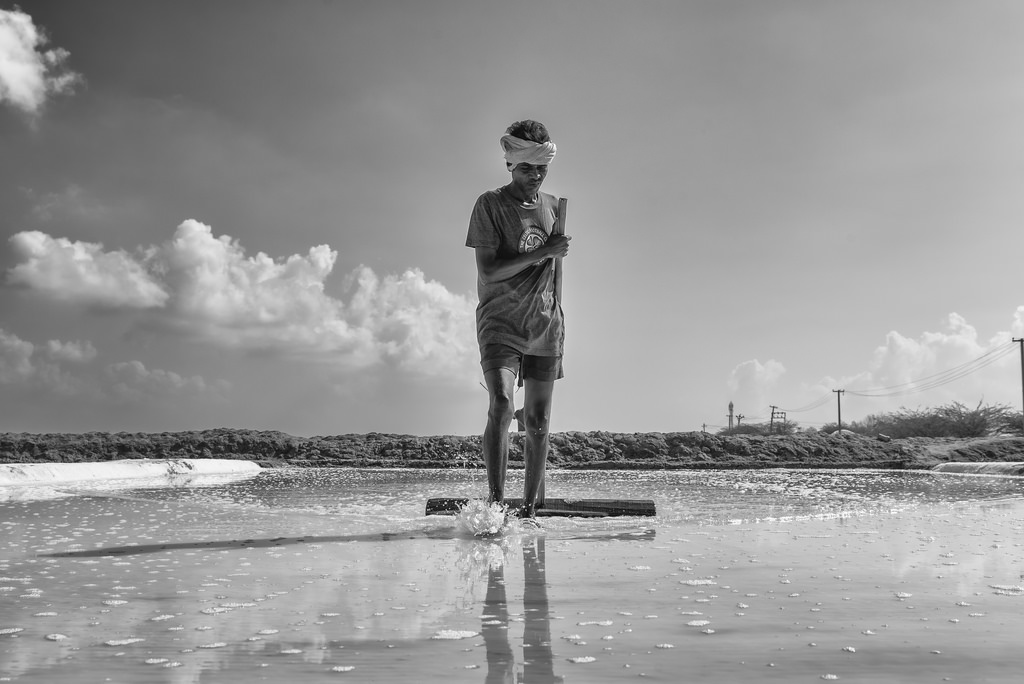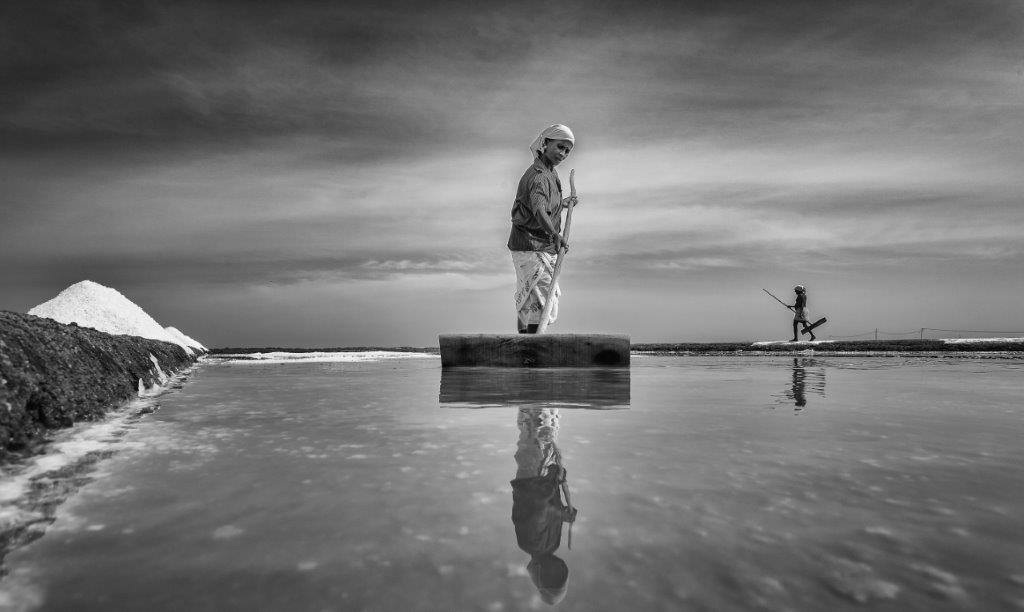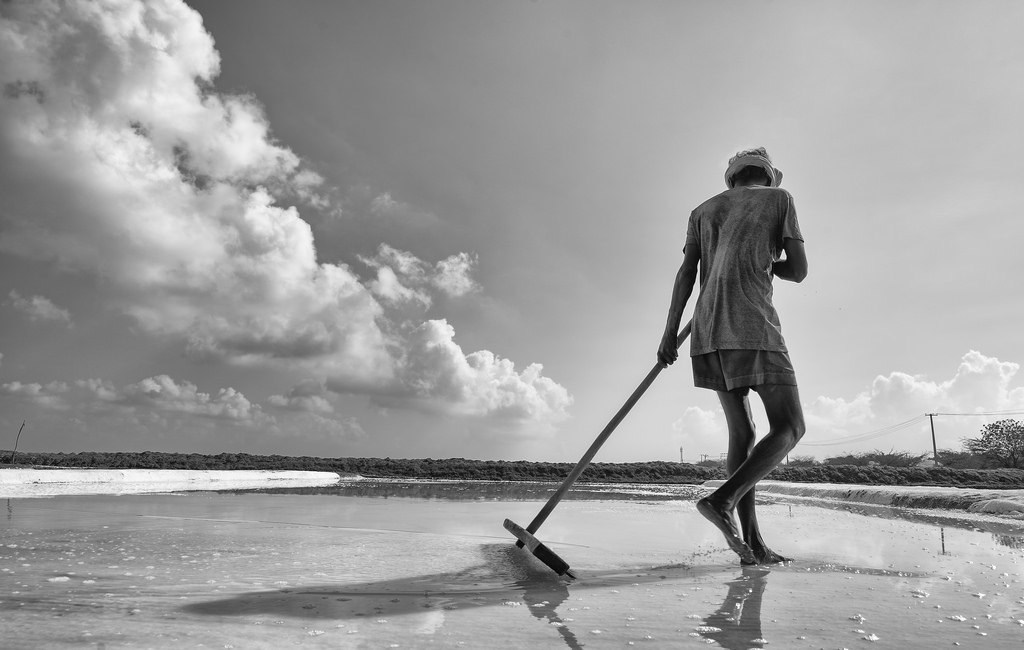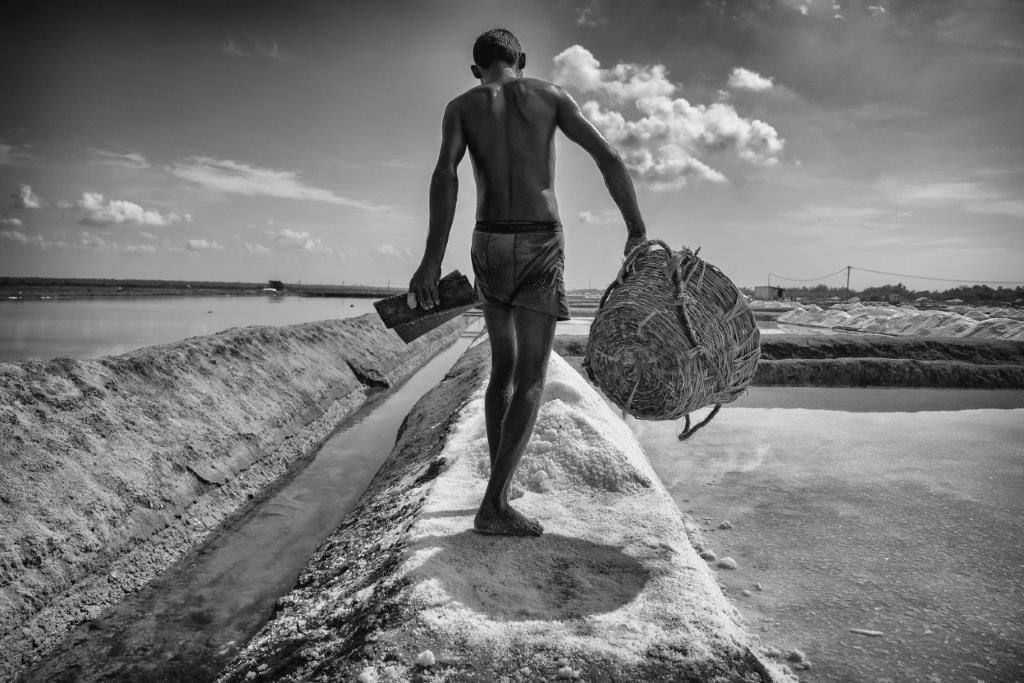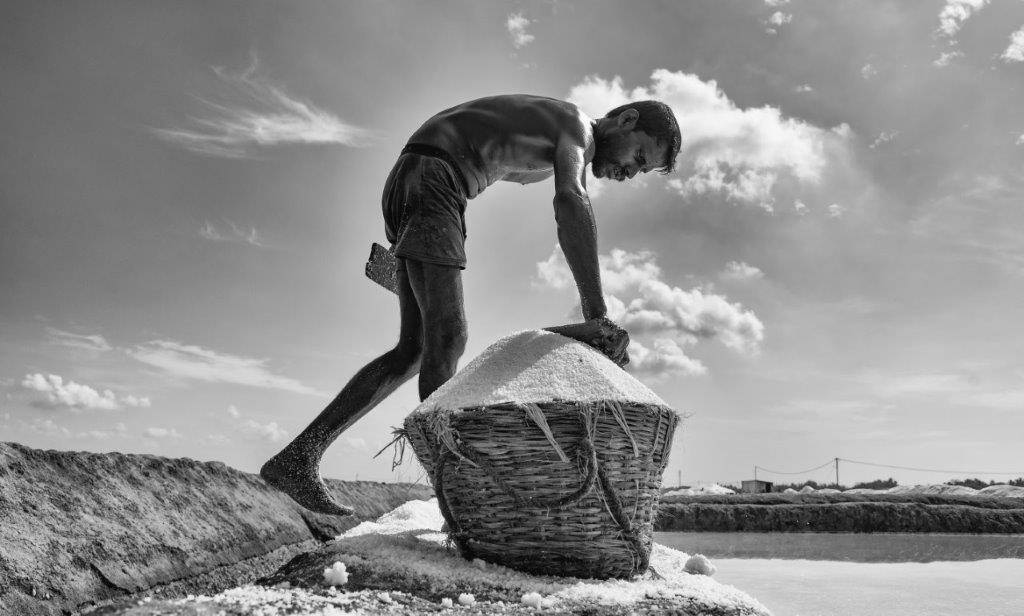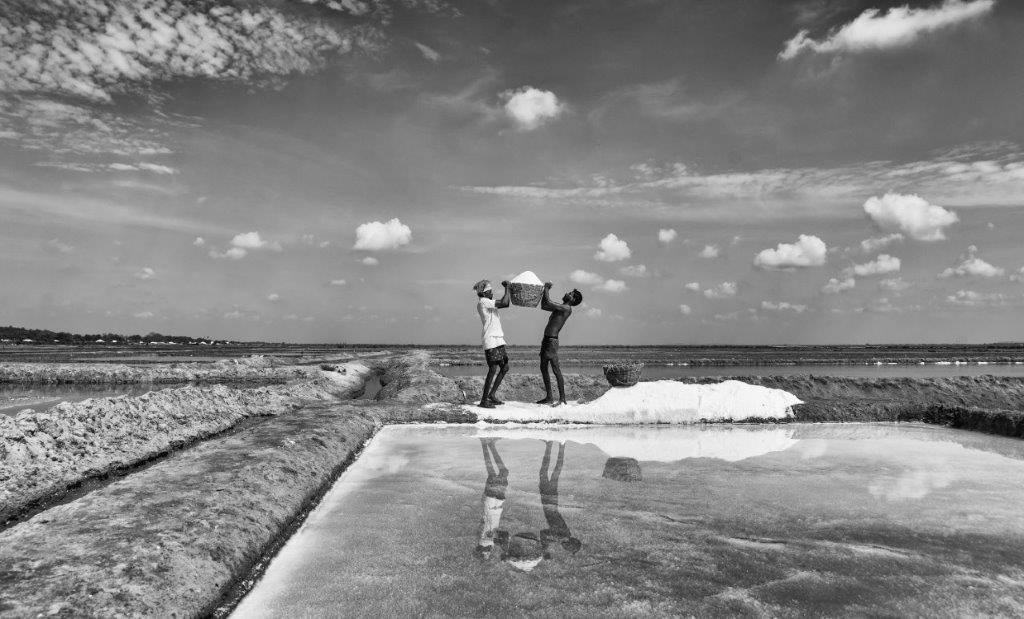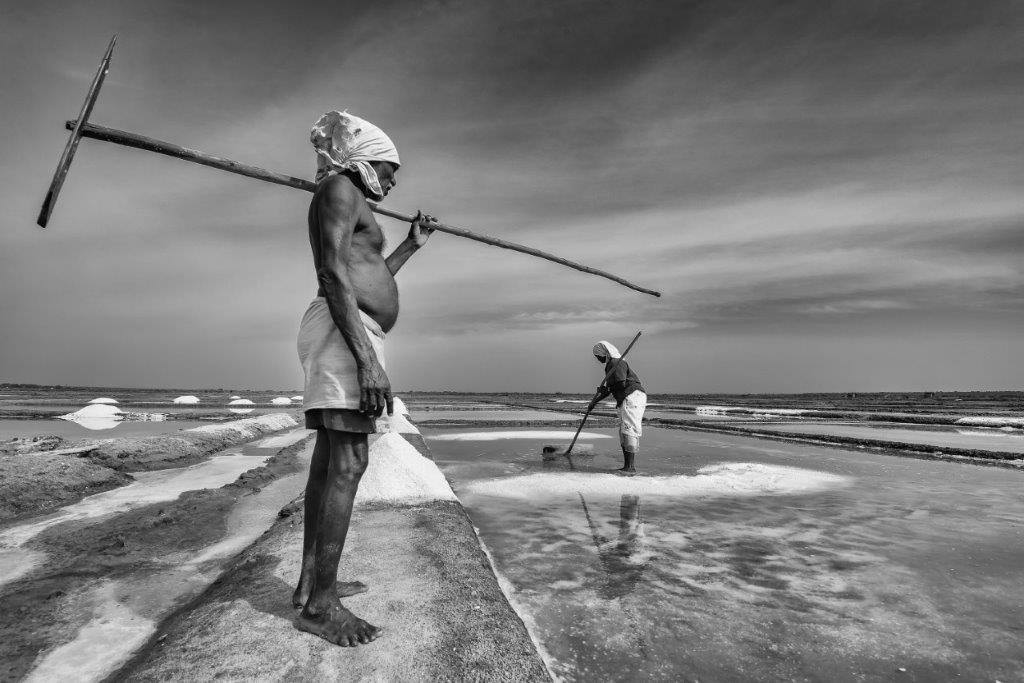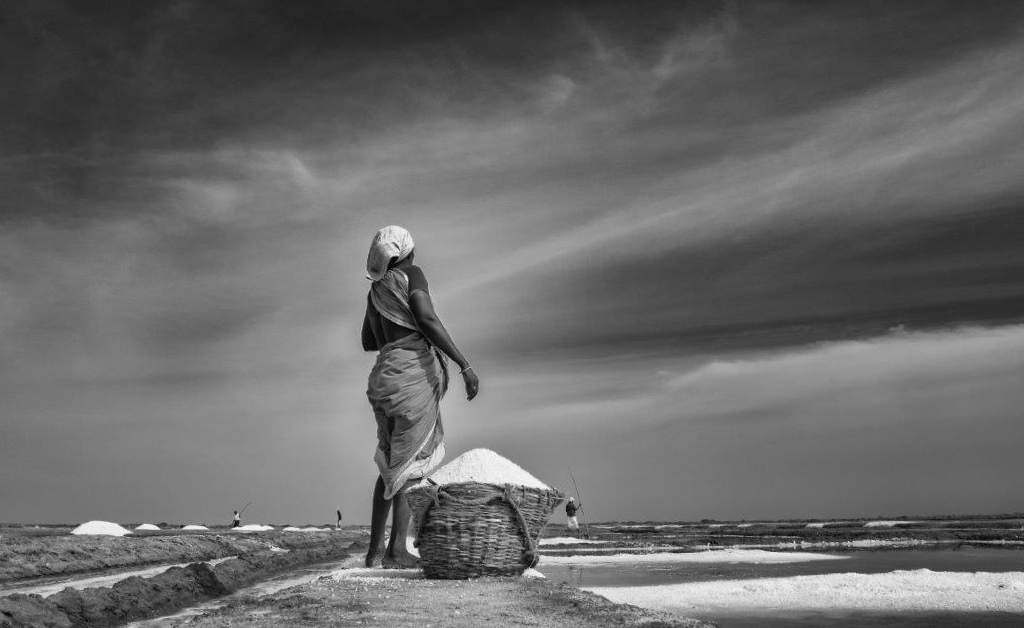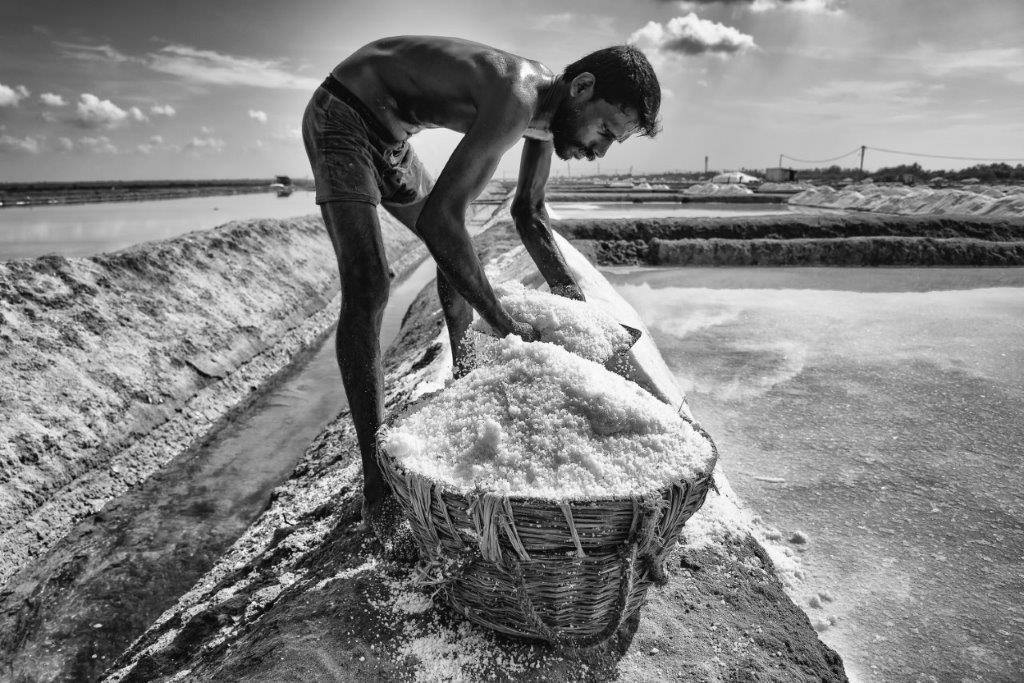 About Padmanabhan Rangarajan
​​I am from Chennai, Tamil Nadu, but have spent the better part of my life in Mumbai. As a Chartered Accountant, with a Banking background in IT field, I can safely say I have straddled diverse spheres, but found solace through the lens.​ Into active photography for the past 4 years, and it has helped me travel India and meet many people.
For me, photography is more about "seeing" people, than about capturing them in my camera. I would always make it a point to portray them in their natural settings, so that it gives a perspective of who they are, and how they live. To do that, a certain amount of empathy is needed, for unless we connect to them at a psychological level, it would not be possible to get their stories out.
I would like to call myself as someone who wants to capture India in all her rustic beauty. You could say that I am a "Nationalistic" photographer!!
India is serendipity personified. One cannot anticipate what scene is going to greet them around the corner. There is so much chaos, so many surprises. I would like to bring order to that chaos through my pictures.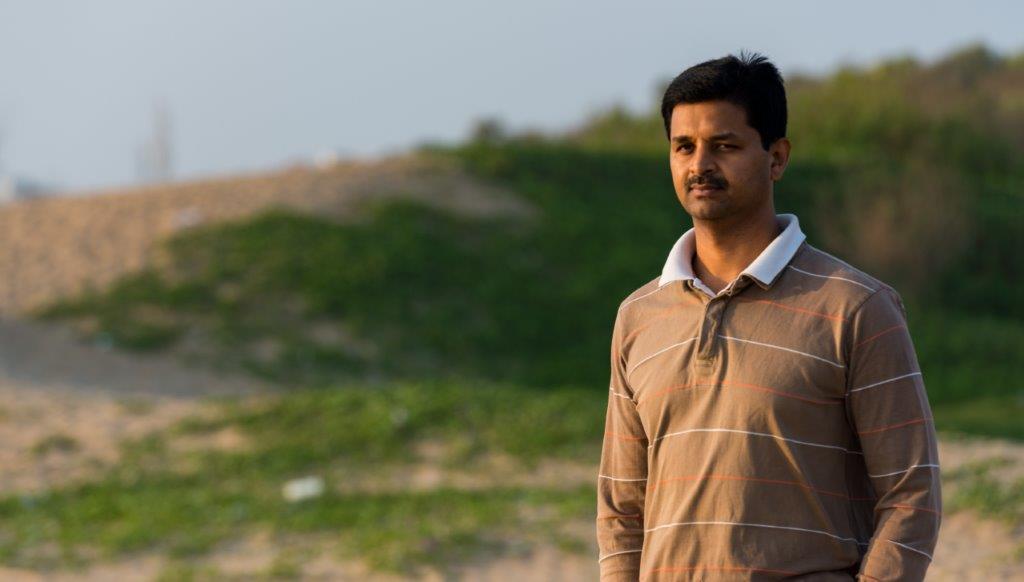 You can find Padmanabhan Rangarajan on the Web :
Copyrights:
All the pictures in this post are copyrighted to Padmanabhan Rangarajan. Their reproduction, even in part, is forbidden without the explicit approval of the rightful owners.